The inspiration behind Grace Mini with Founder & Creative Director Megan Ziems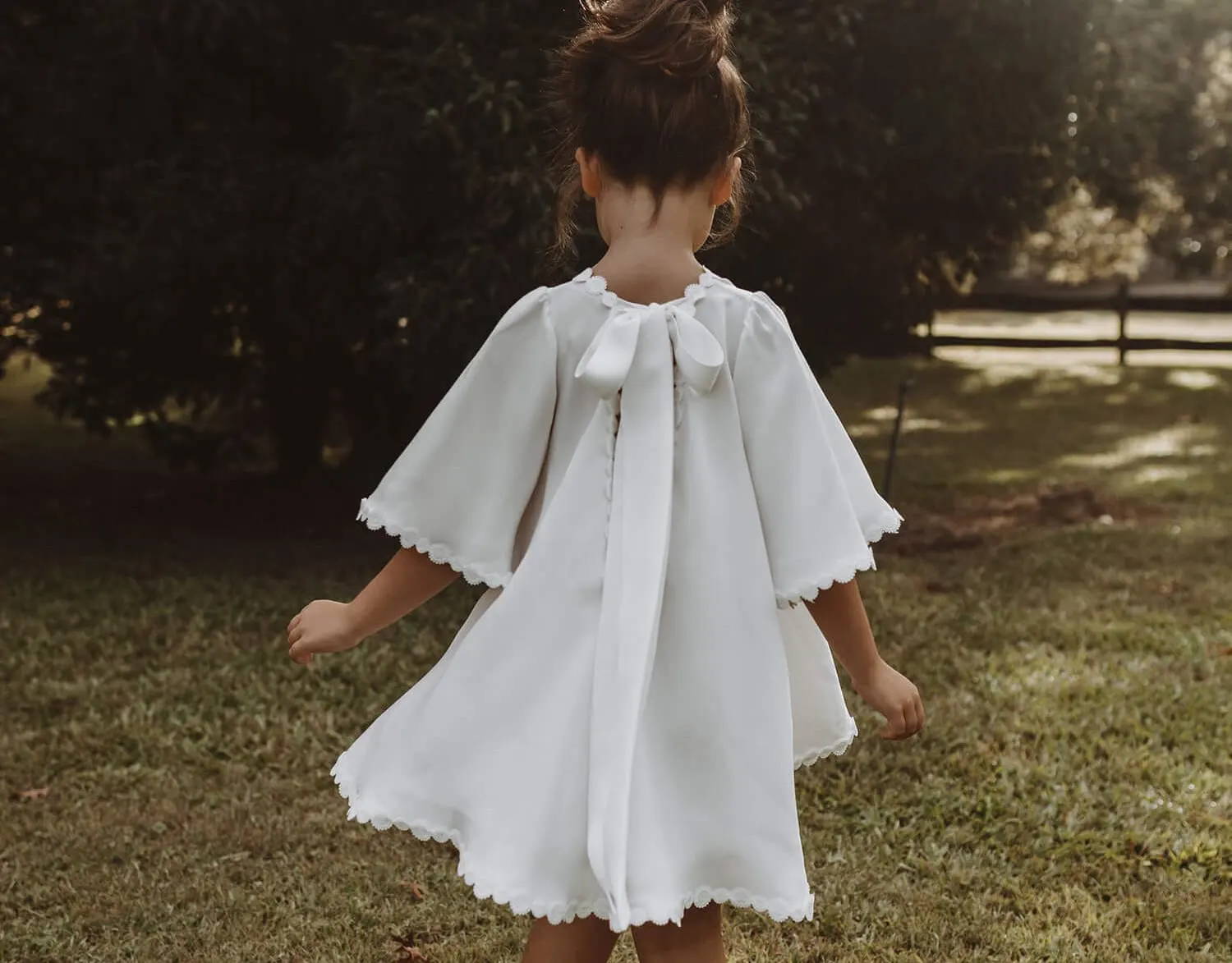 Grace Mini has finally landed! Made from 100% recycled offcuts from our bridal gown production line, this is truly a childrenswear collection like no other.
Grace Mini is the collection Grace brides have been asking for over the past 9 years… but why now? We sat down with Founder and Creative Director Megan Ziems to talk all things Mini. From goddaughters and raising boys to designing garments and penning a children's book; immerse yourself in the world of Grace…
Firstly Meg, I know brides have been asking for years… why did you decide to launch a kid's range now?
It was quite simple, although I'm a mum of boys I now have so many little girls in my life and trying to find them the perfect gift or outfit for special events – that I would want to dress my own little girl in if I had one – was impossible. I couldn't find a beautiful dress that was functional, luxurious, comfortable and made ethically. I've witnessed that little girls love to feel beautiful, yet the dresses they wear are not made from beautiful soft or natural fabrics.  
Here at Grace Loves Lace, we were in a unique position in that we work with exceptional sustainably and ethically produced fabrics – silks, laces, embroideries. This was a perfect opportunity to fill this gap that I saw while also recycling the offcuts from our wedding gown production line.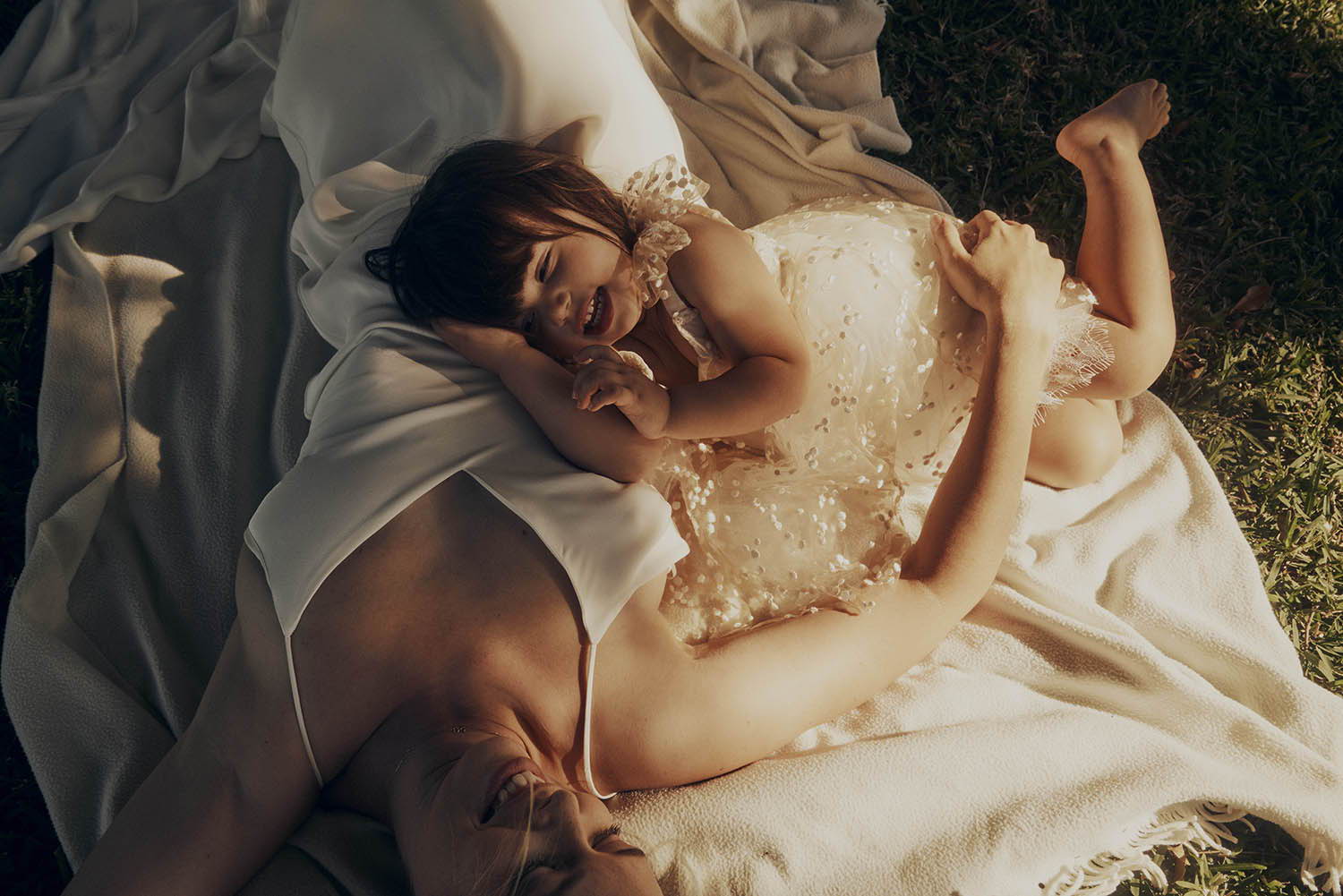 Sustainable clothing for children is near-impossible to find, why was making this collection sustainable important to you? 
We make sure to use all the offcuts of our luxury fabrics; it's a very simple process and we have been looking for ways to constantly utilise the left over fabric that would otherwise go to landfill. We already design and manufacture our bridal with this in mind, but Grace Mini is another avenue for us to make sure we utilise EVERYTHING.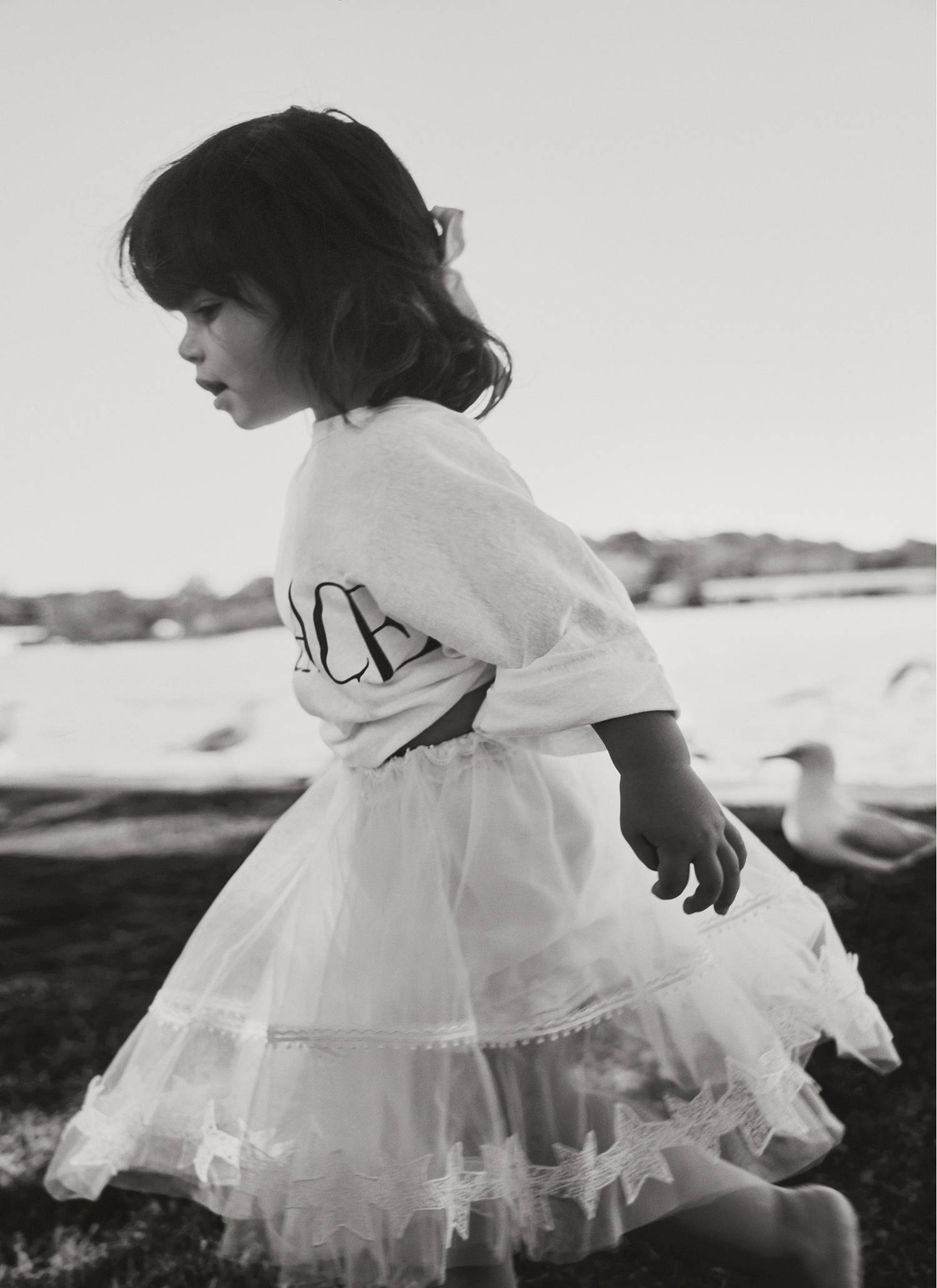 Growing up is a tough gig for all girls out there, what do you try to teach the little women in your life?
To be you, do you. Be adventurous, ask more questions, be an individual, dress for yourself and to – most importantly – learn about the world.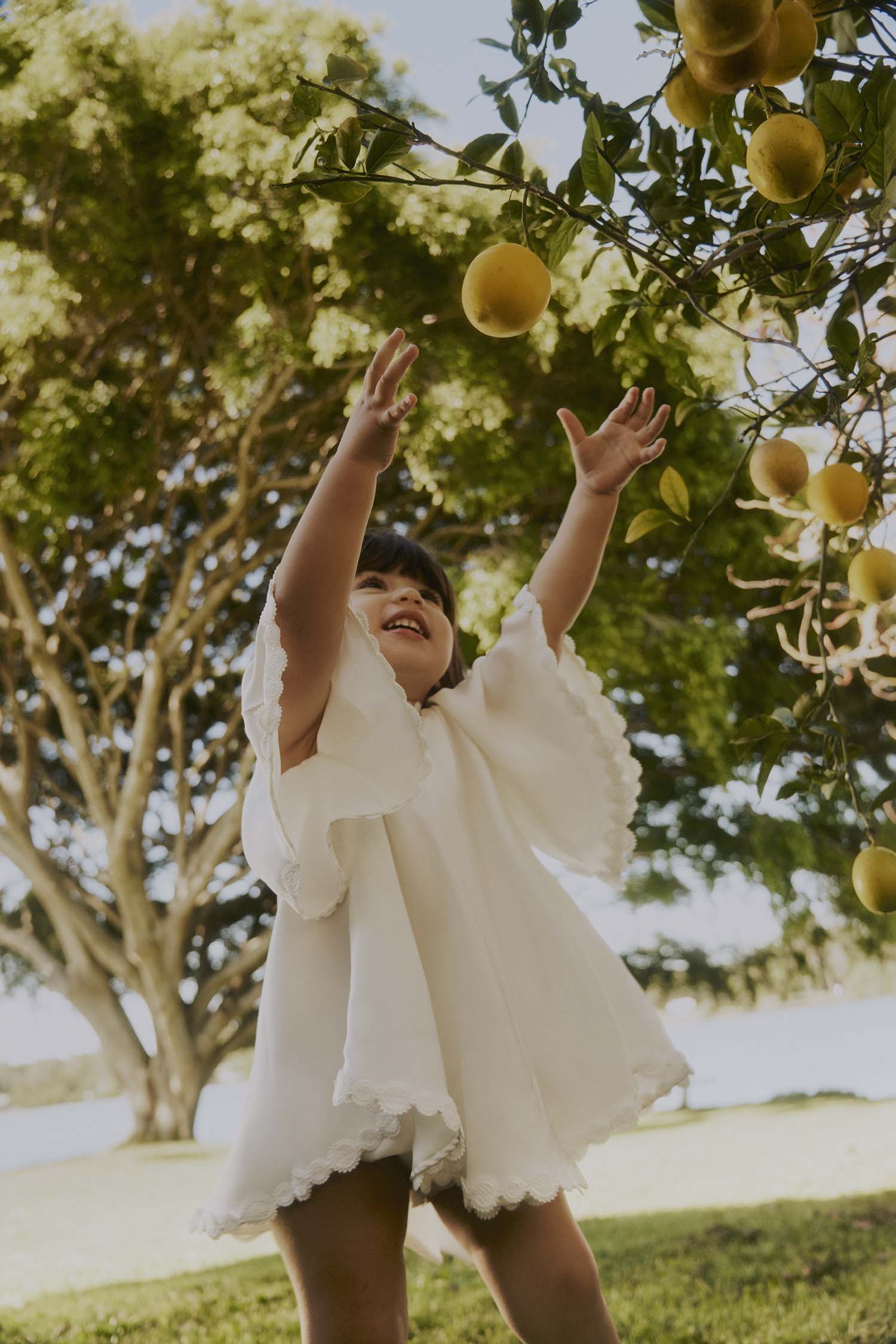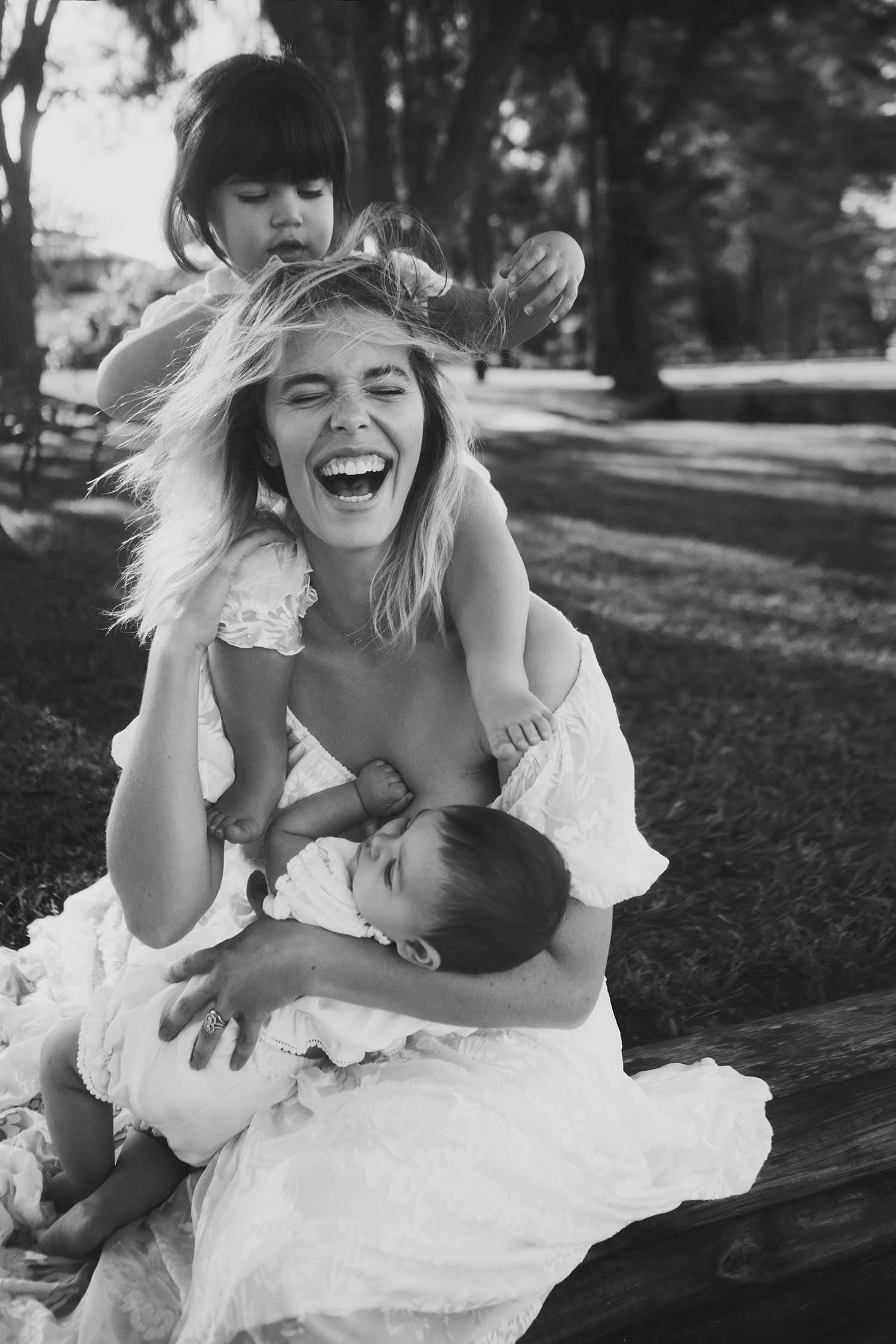 You've done such an incredible job with this collection, it's hard to pin down favourites when everything is just so cute. What's your favourite style from the Grace Mini Collection?
The Silk Sunflower Dress paired with the Mini Twirl Anklets has got to be my favourite look from the collection. It's just so cute and unlike anything else I've seen out there for young girls. It's also the dress that I have all the girl mums I know asking me to make in their size!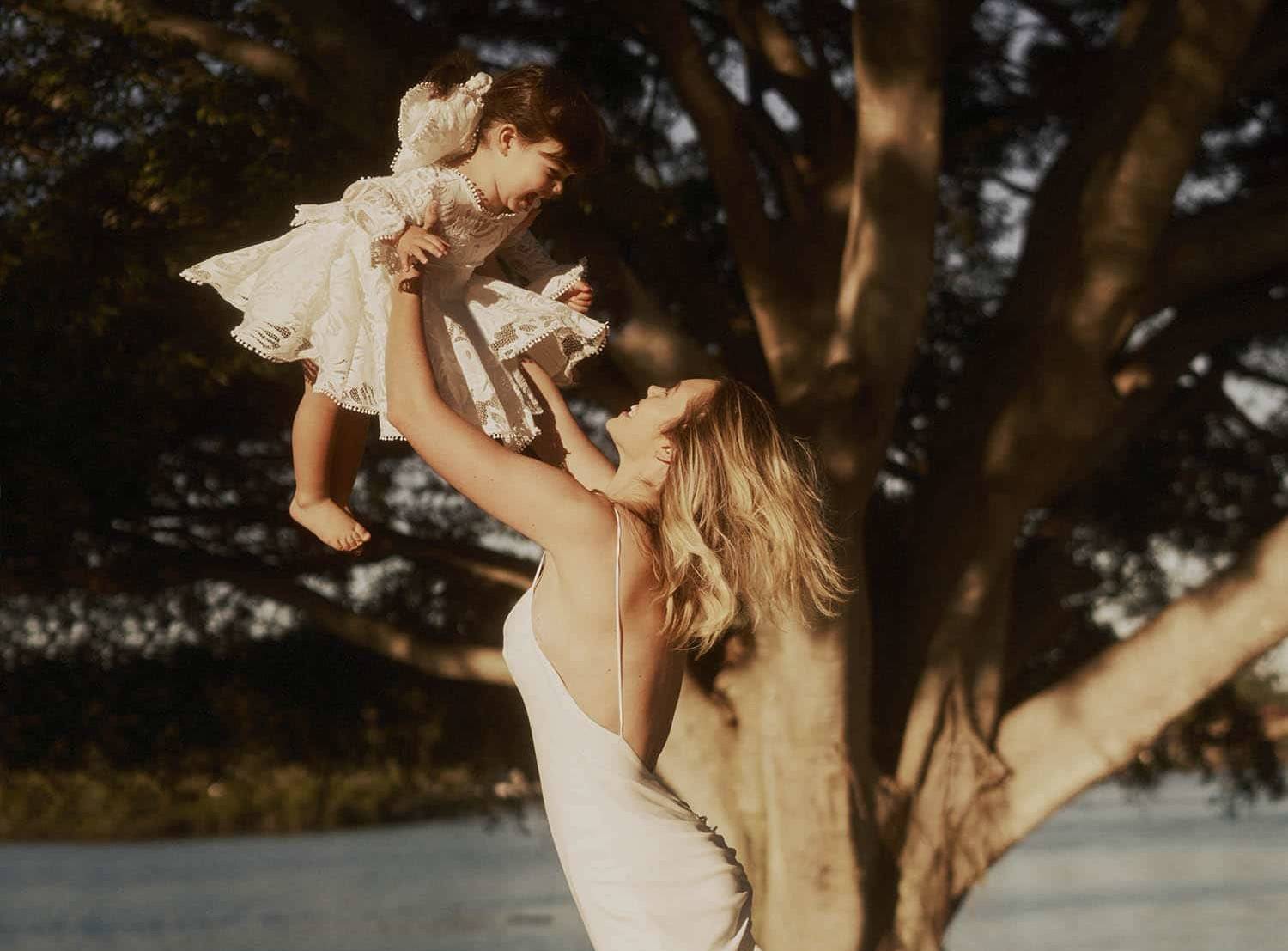 What do you think makes this collection stand out compared to other little girl's flower girl and special occasion dresses?
It's effortless, luxurious yet comfortable, it's timeless and classic; they are pieces you will treasure forever. There are no zips or boning, they are stretch fits so they will grow with our girls and last longer.  And of course, they have been made here in our studio using our wedding dress fabric offcuts. They are special.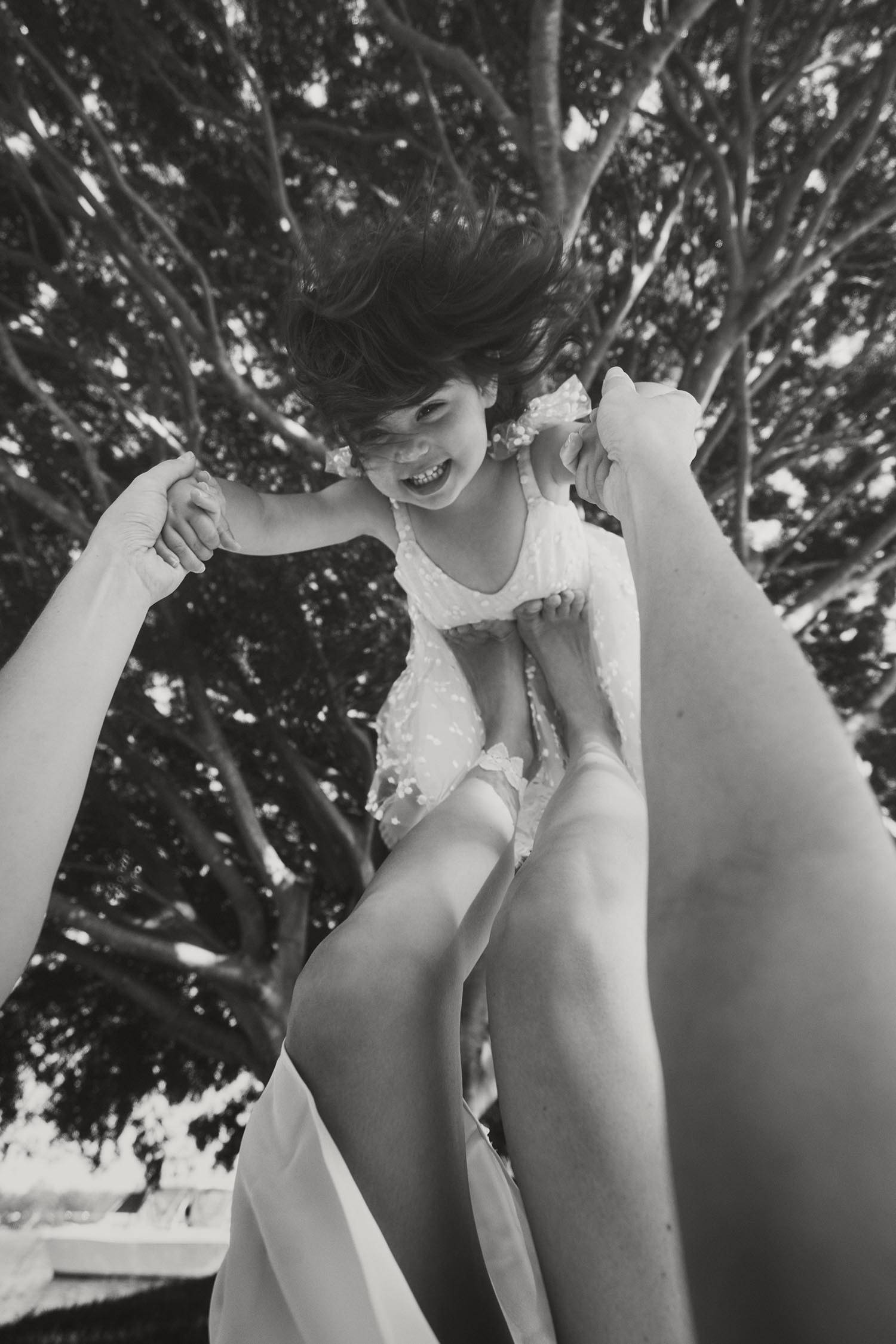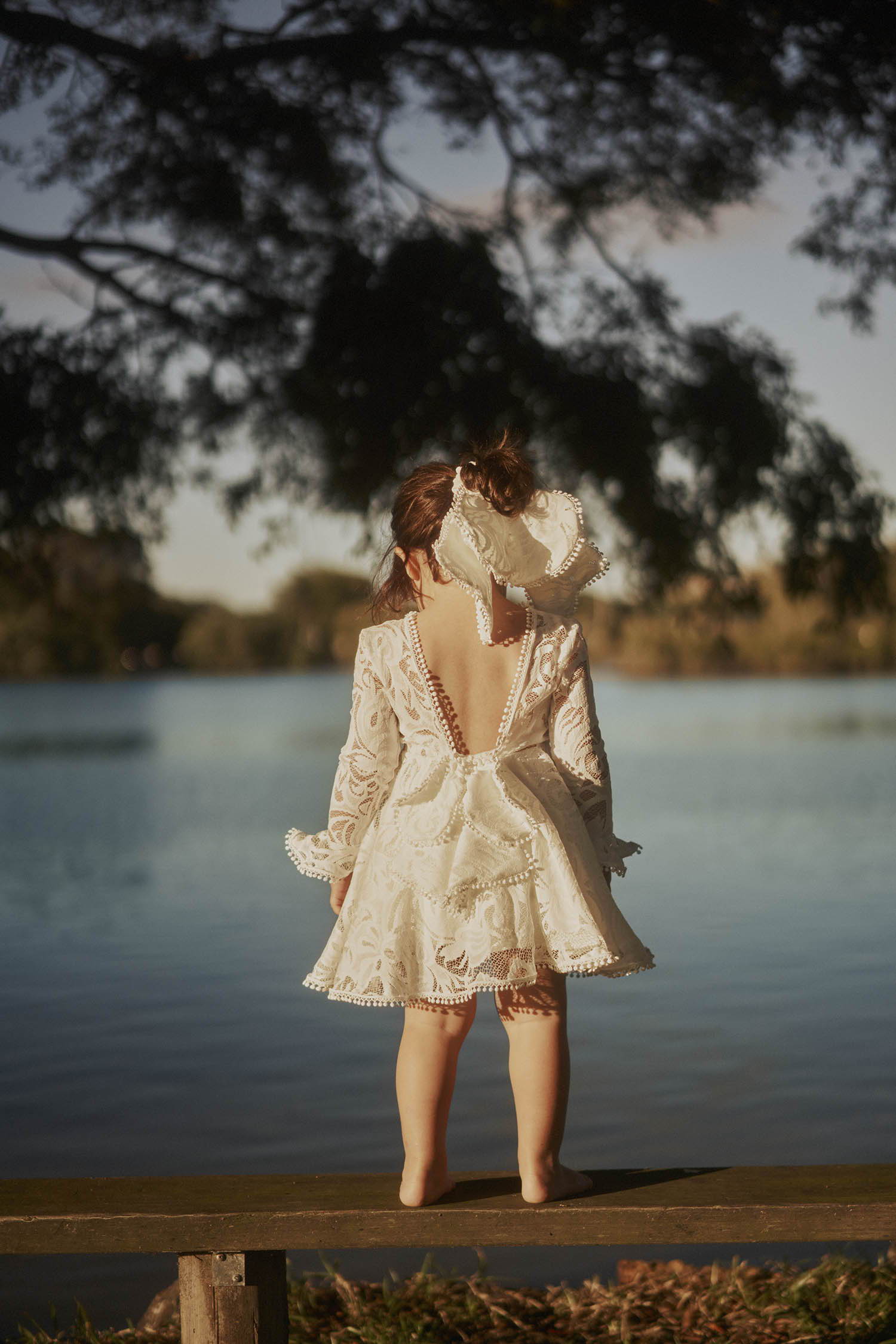 Grace Mini is handcrafted in our Queensland studio by local artisans who genuinely love what they do. Every stitch and seam is done with love and care to make your gorgeous garment that extra bit special. Every piece from this capsule is 100% sustainably made from our wedding gown offcuts and each garment is made to order, meaning no mass production is involved.
Grace Mini is made with no zips or tight fits – we have kept comfort and stretch at the forefront for our girls so that they can run, skip and play to their hearts content in their Mini pieces for many years to come.