Kyle and Anniken in the Megan
Kyle and Anniken show us how to pull off a coastal summer Norwegian wedding. A day filled with laughter and fun!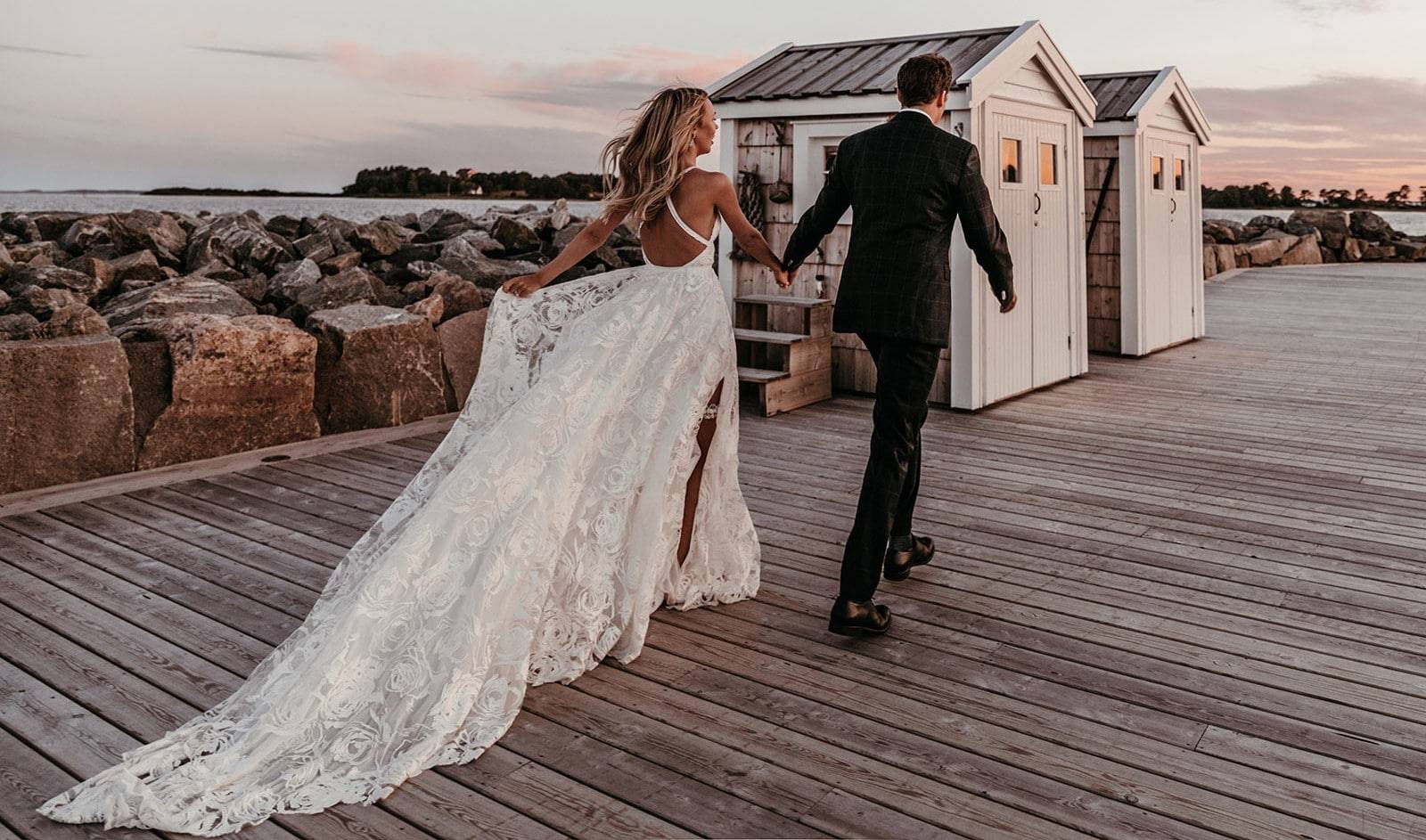 What is a Grace Woman to you?
Natural, feminine, timeless & playful.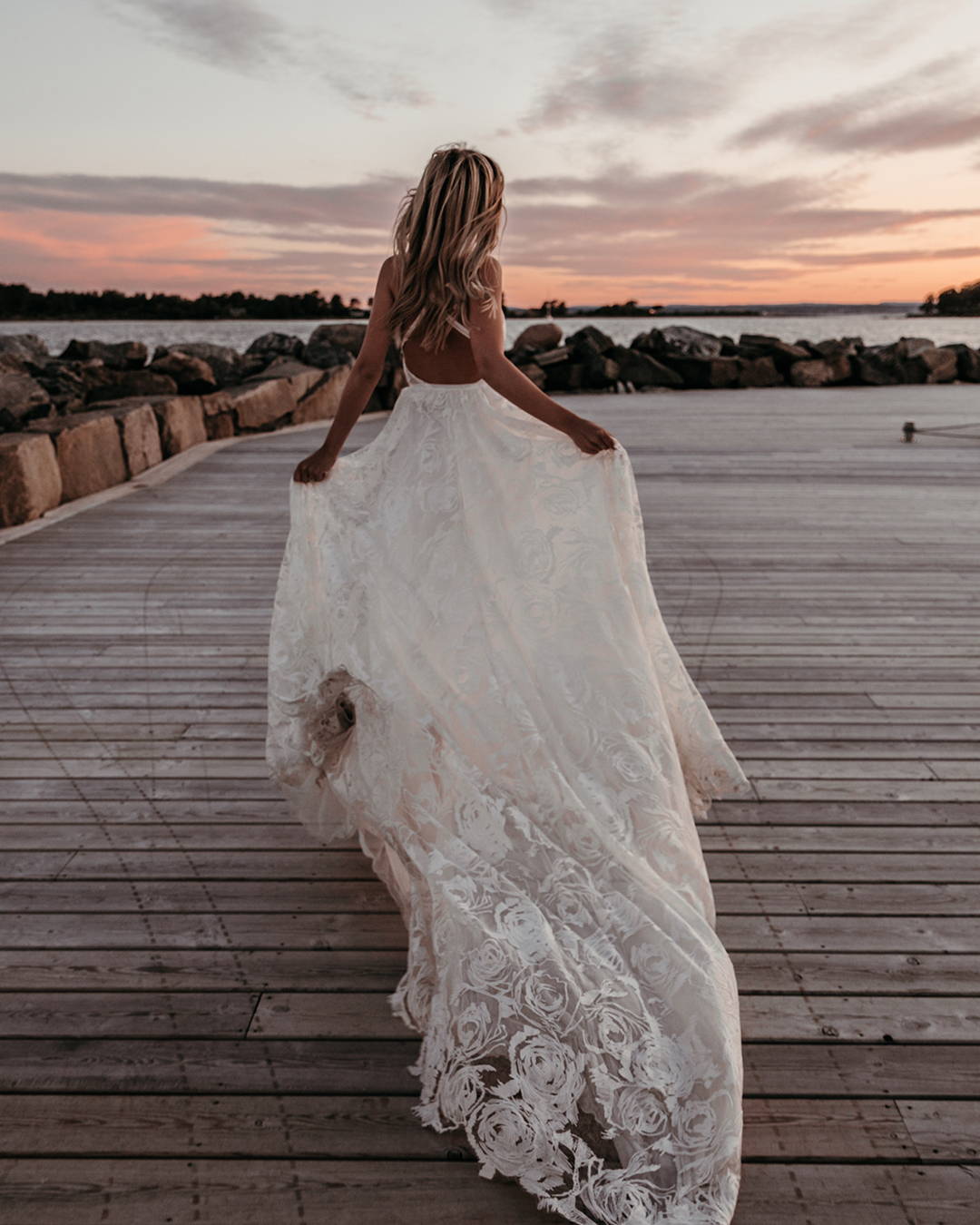 Which Grace dress did you choose and how did you know it was 'The One'?
I love how elegant and chic the Megan gown is. Once I tried it the gown on, I fell in love! It is super comfortable, light and the rose embroidery really makes the dress so unique and special.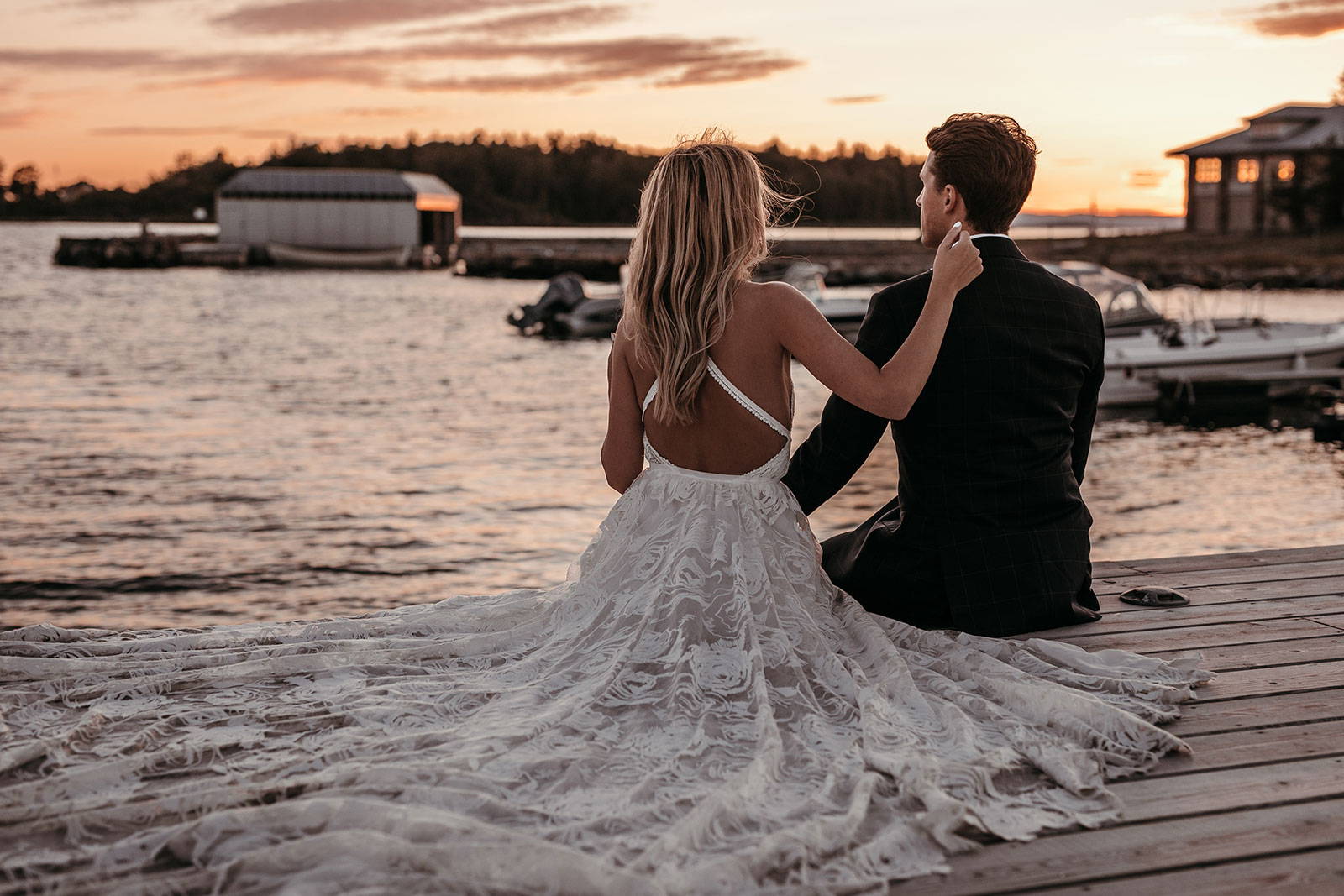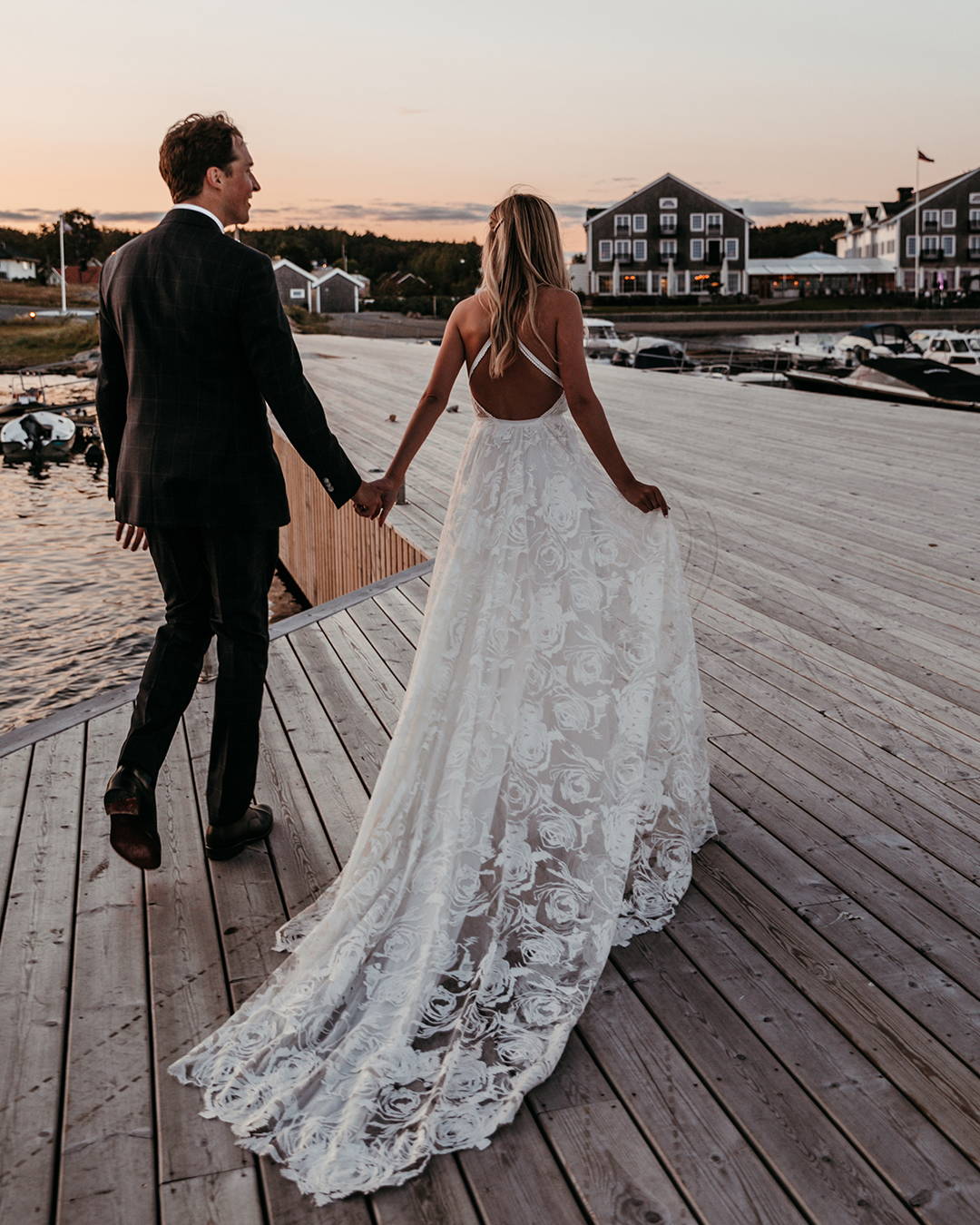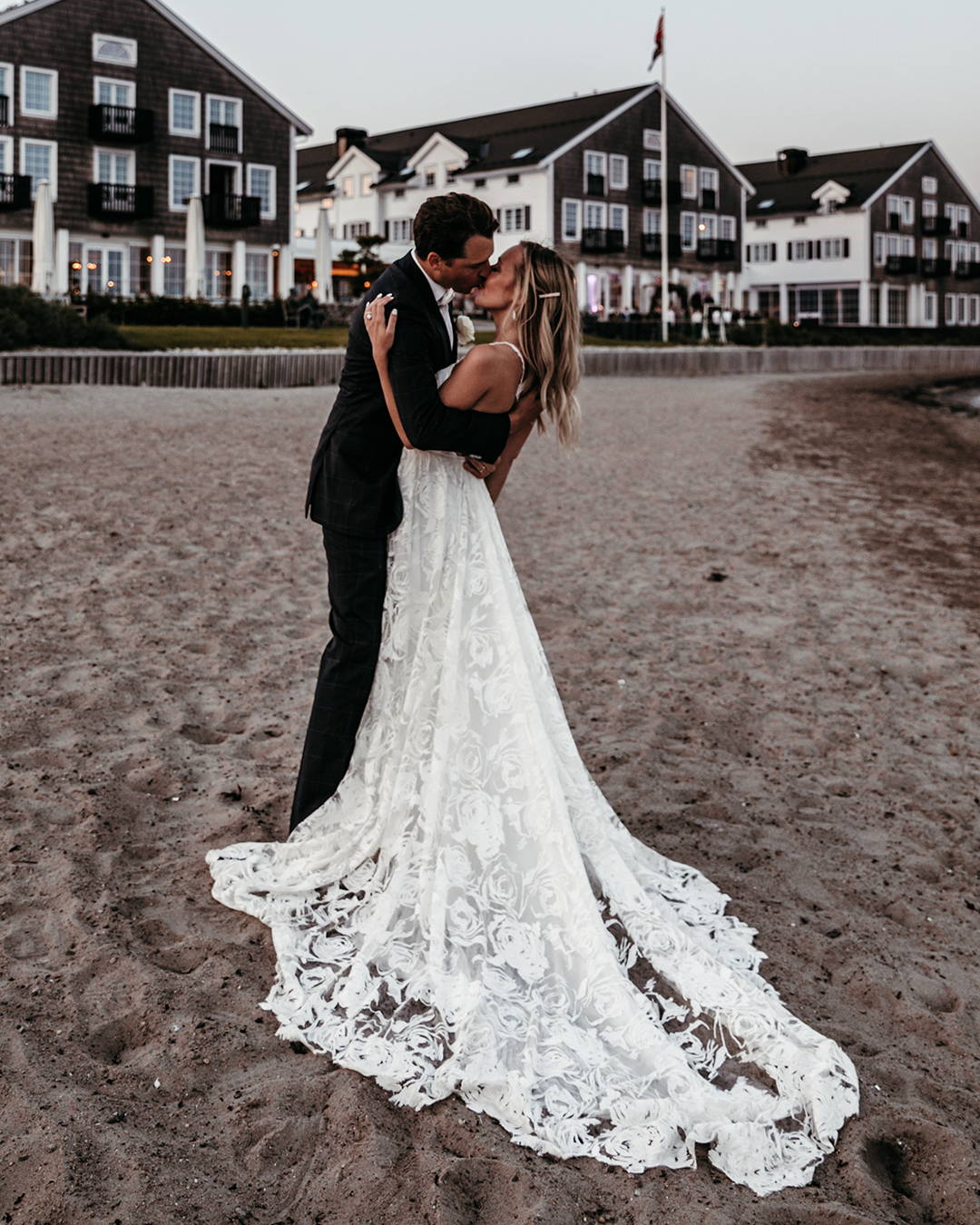 Tell us about your experience when you found your dress, did you buy your wedding dress online or in one of our showrooms?
After going to a few bridal stores with no luck, I went to the GLL showroom is Venice, CA. My stylist was so amazing and asked if I would try on the Megan gown as she thought it would look beautiful on me. Once I tried the gown on, I knew right away that this gown was absolutely perfect and the exact dress I'd been looking for. When you know, you know!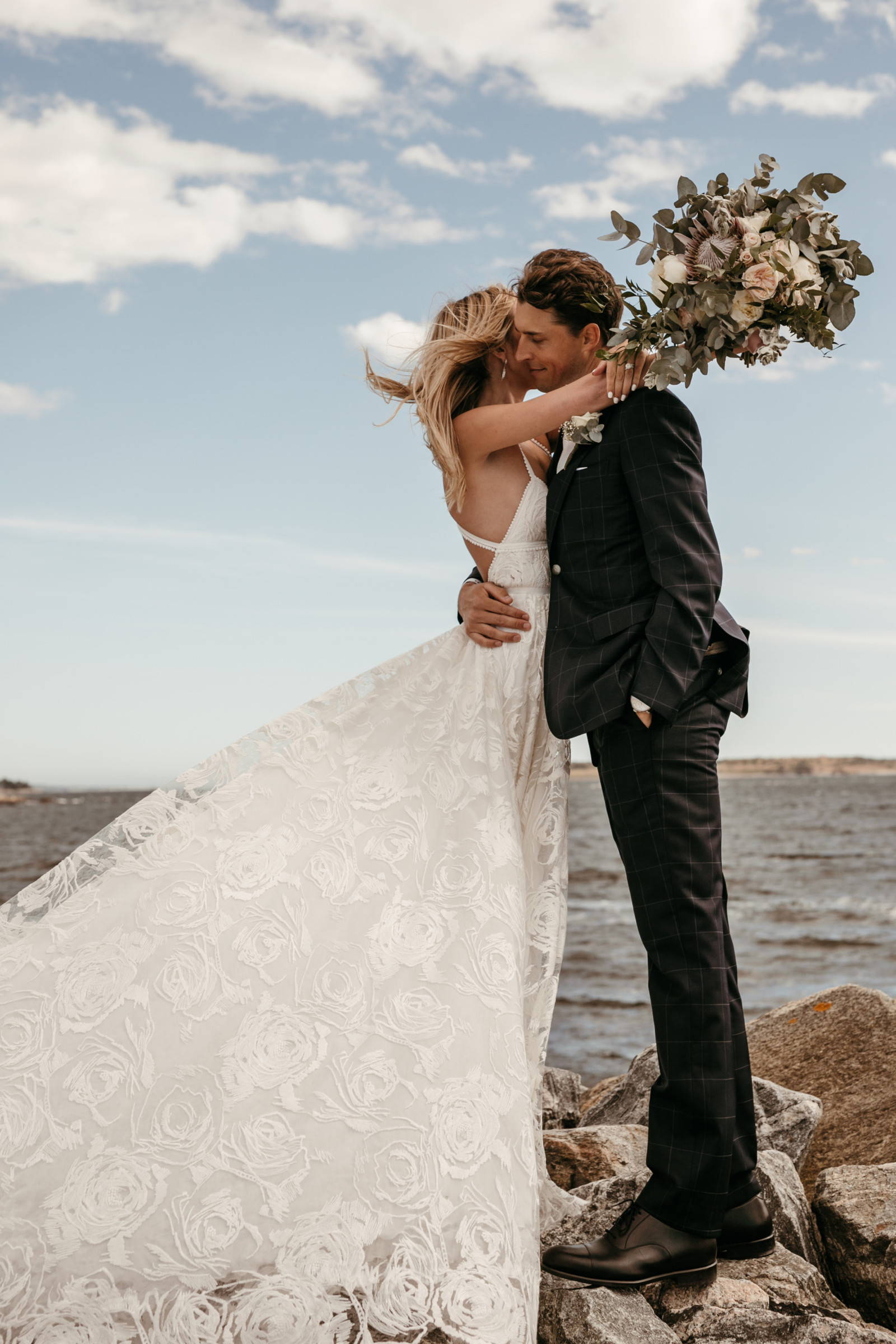 Describe your wedding day look…
My wedding day look was minimalistic, chic and timeless.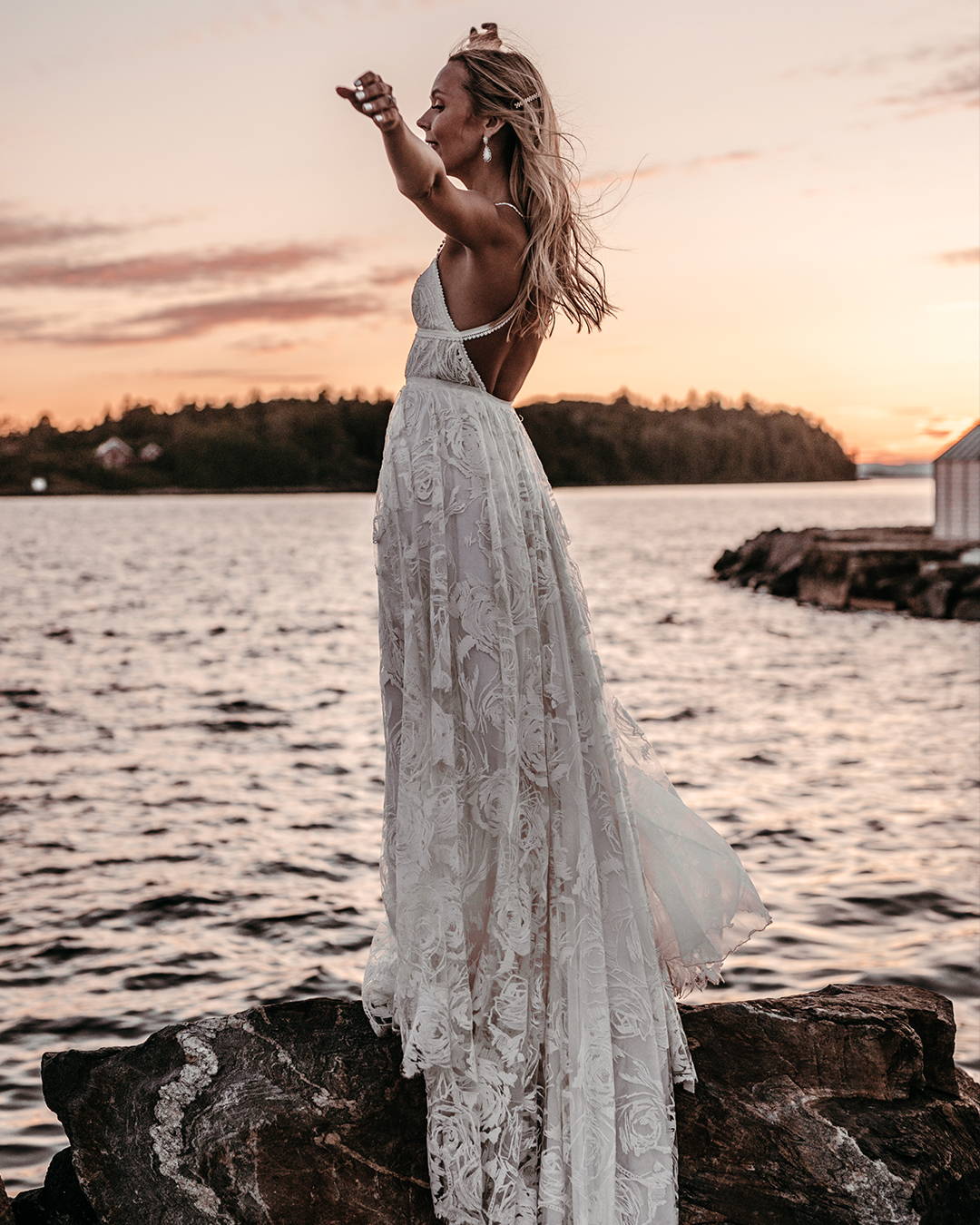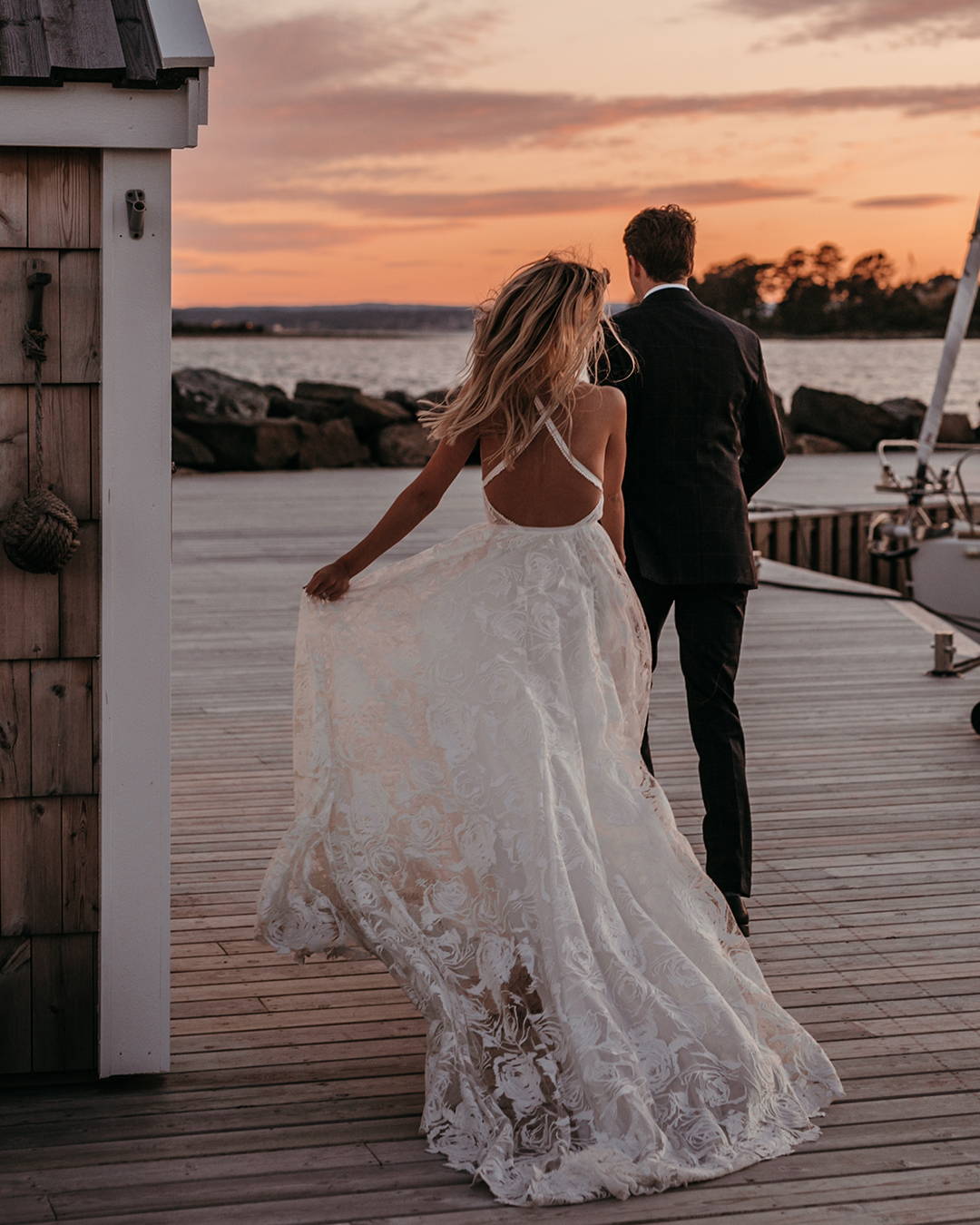 Kyle and I were visiting my hometown in Norway during the summer. We went for a walk by the beach and as we were enjoying the view and the fresh summer air, Kyle grabbed my hand and asked me to marry him. It didn't take long for me to say YES! My family had a beautiful evening planned for us, on an island, to celebrate our engagement. Such a special day!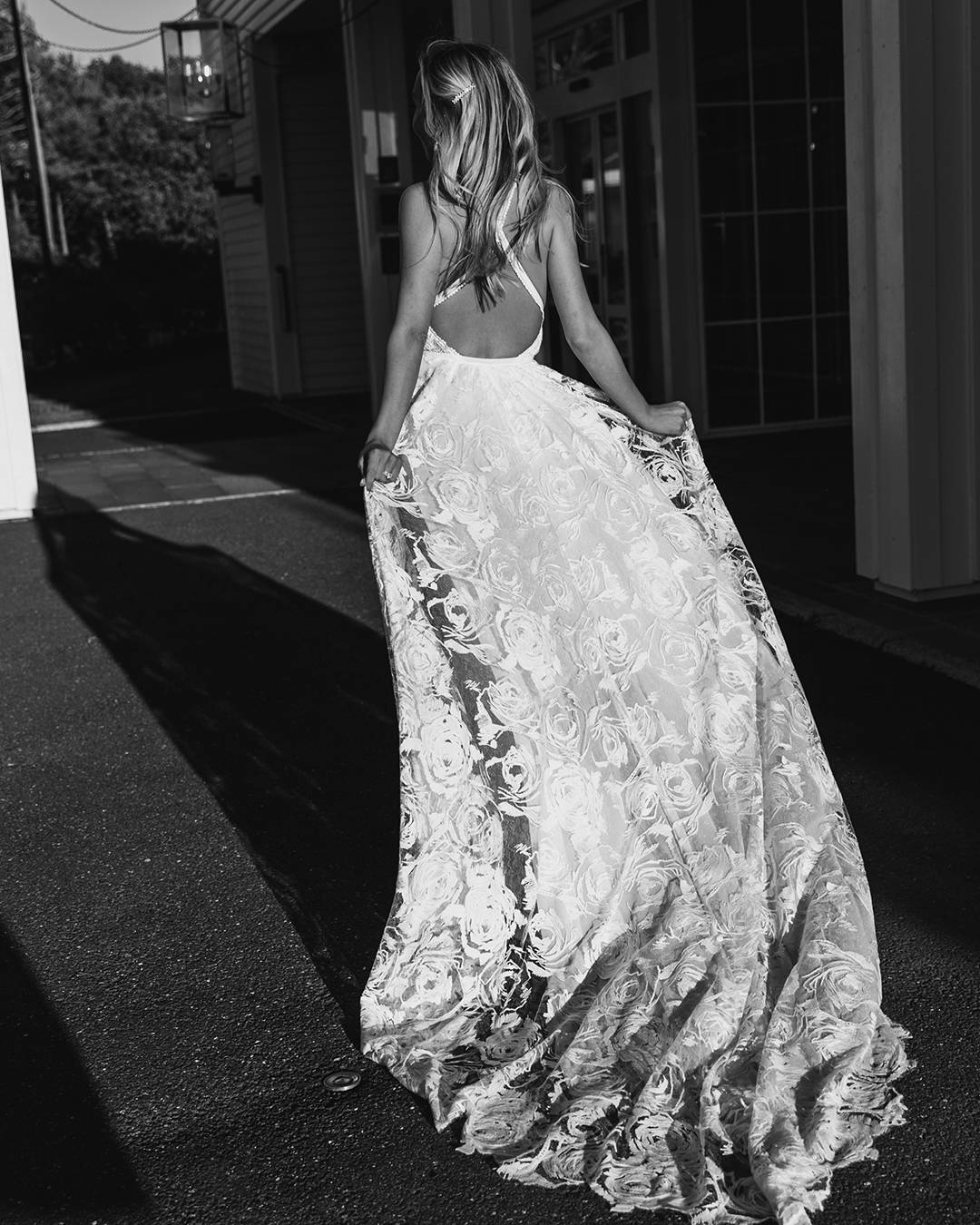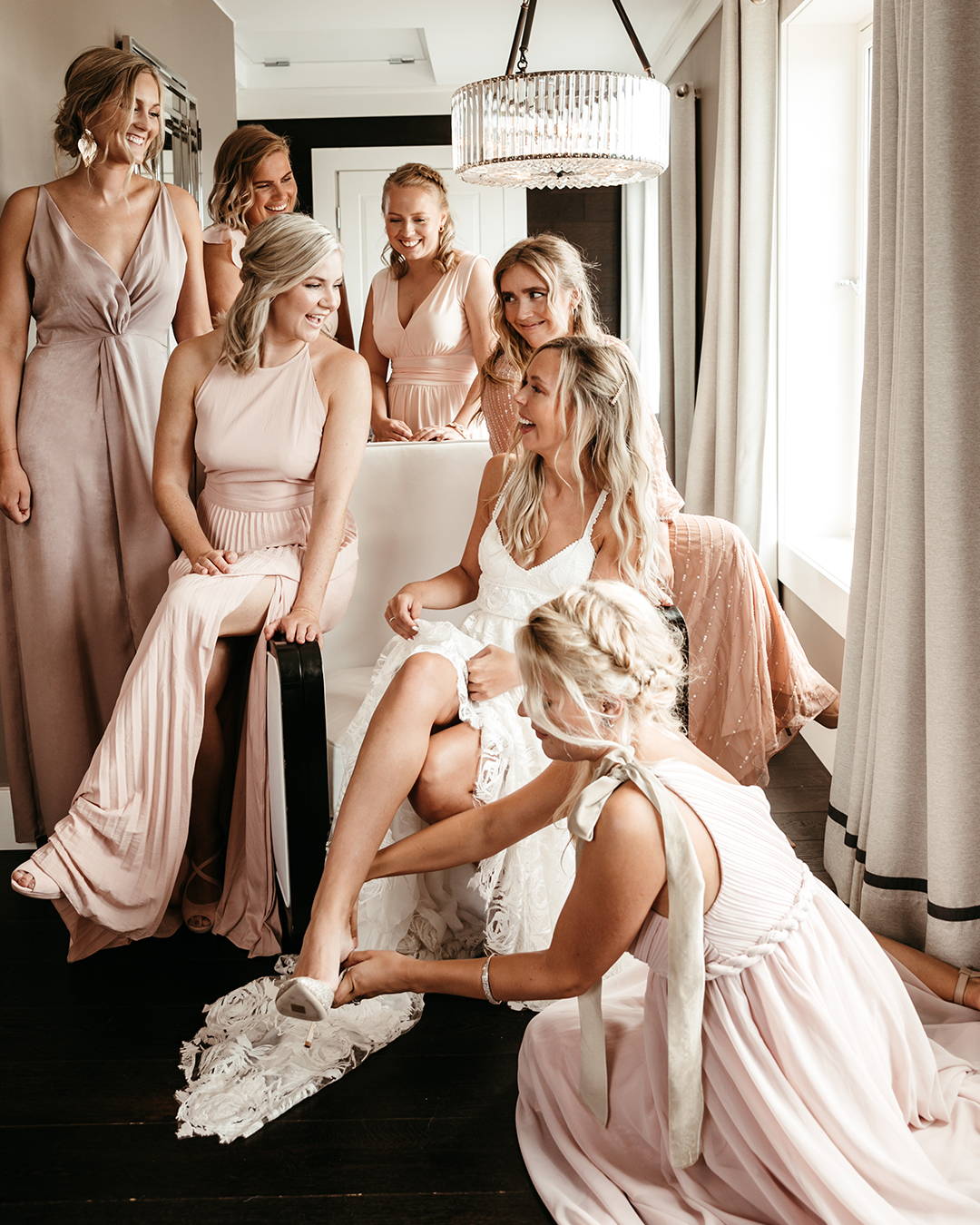 What was your goal for your wedding / what was the most important aspect to you?
We wanted a simple, elegant and dreamy vibe, by the ocean; the typical Norwegian summer feel. We wanted our venue to be naturally beautiful, a space that immediately gives off a good vibe.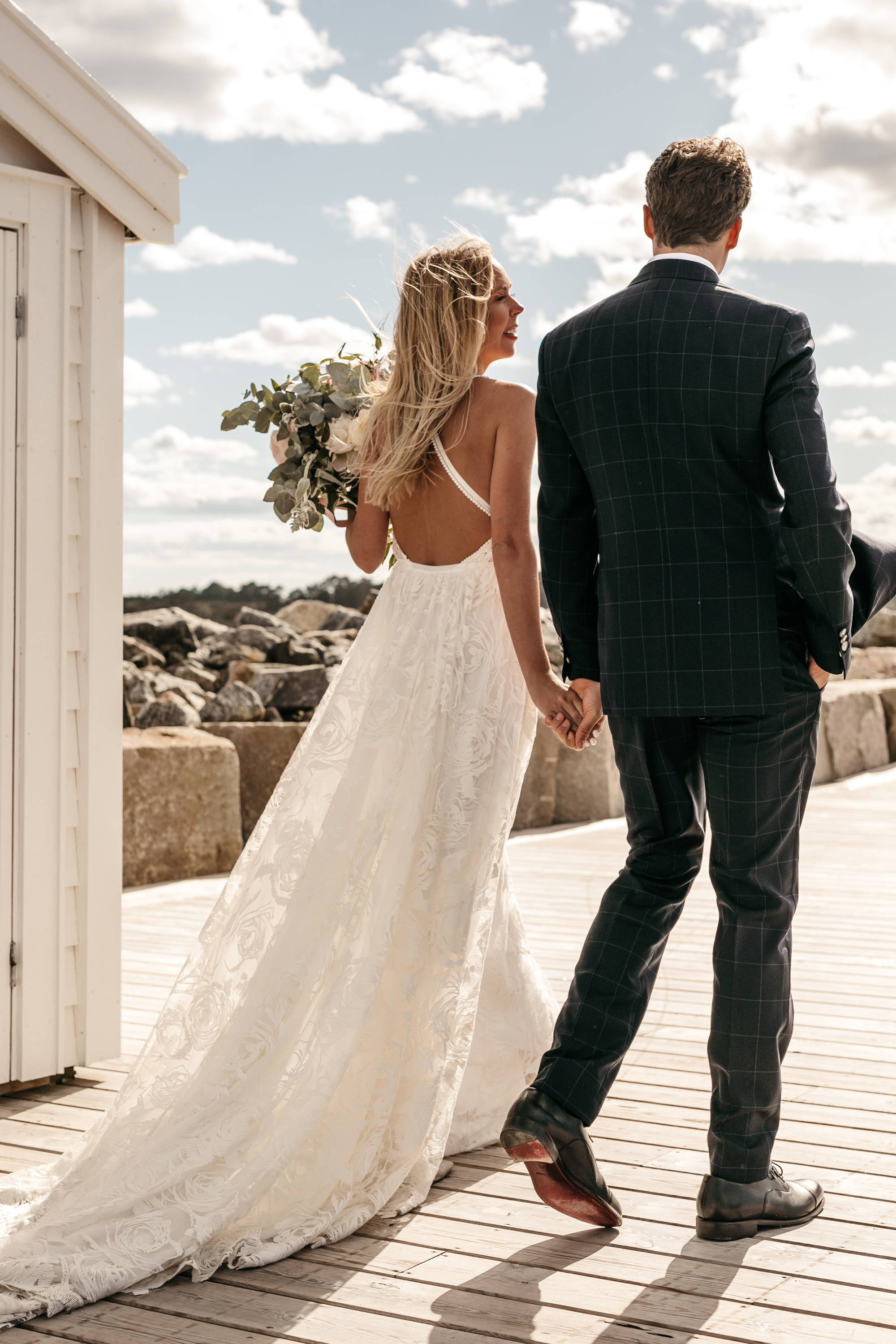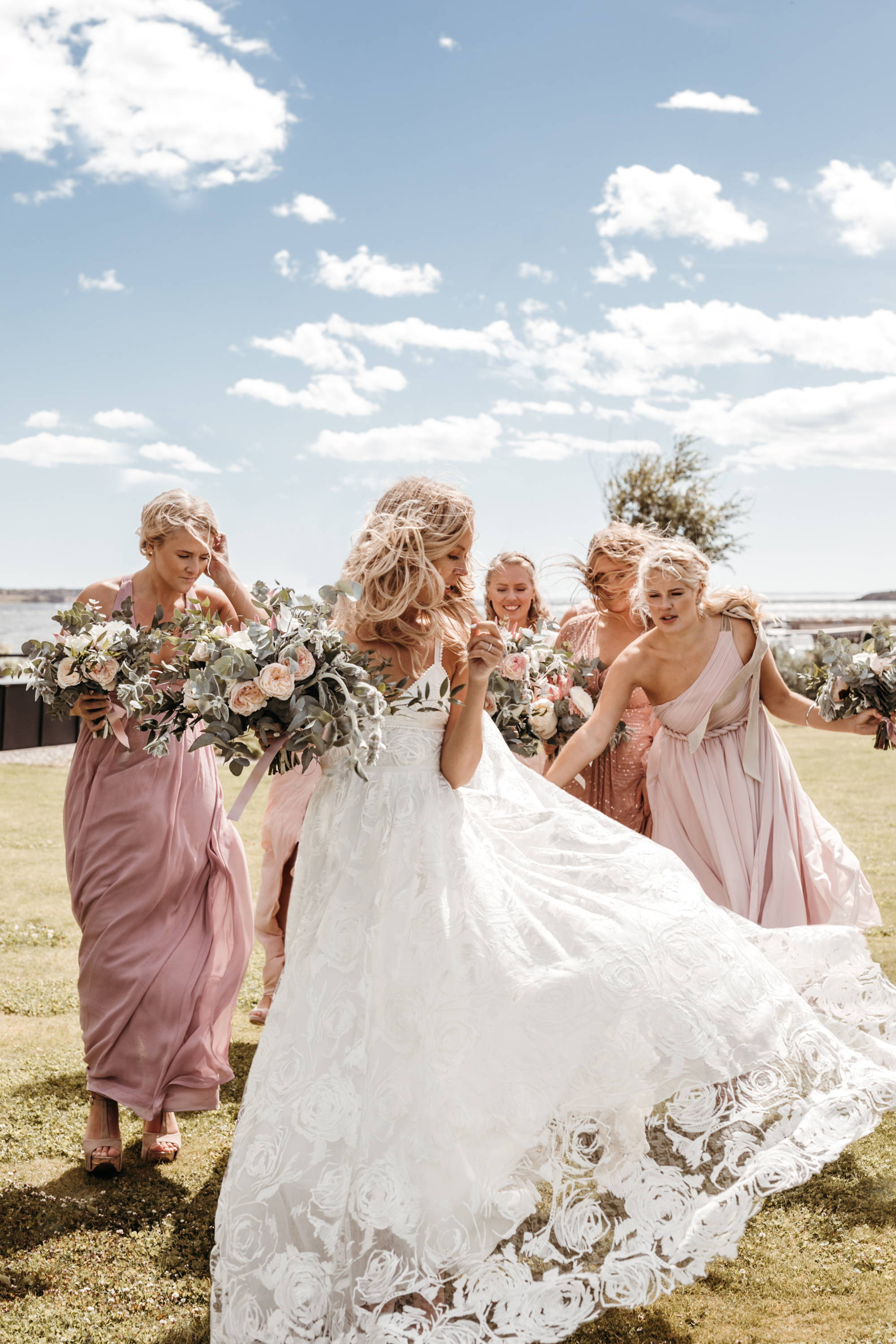 The funniest moment on the day was…
The whole day was a series of incredible moments but one that sticks out for me was when we all ended the night by jumping in the ocean outside the reception area. We were playing music and dancing on the beach while the sun was rising. Also, the speeches during the dinner were so thoughtful and funny, I was absolutely blown away and couldn't stop laughing and smiling!
What was the most stressful part to planning?
The most important part in the wedding planning was to have fun together and enjoy the process. It's so easy to dedicate way too much time and stress on the little things, but ultimately, this day is about marrying your best friend.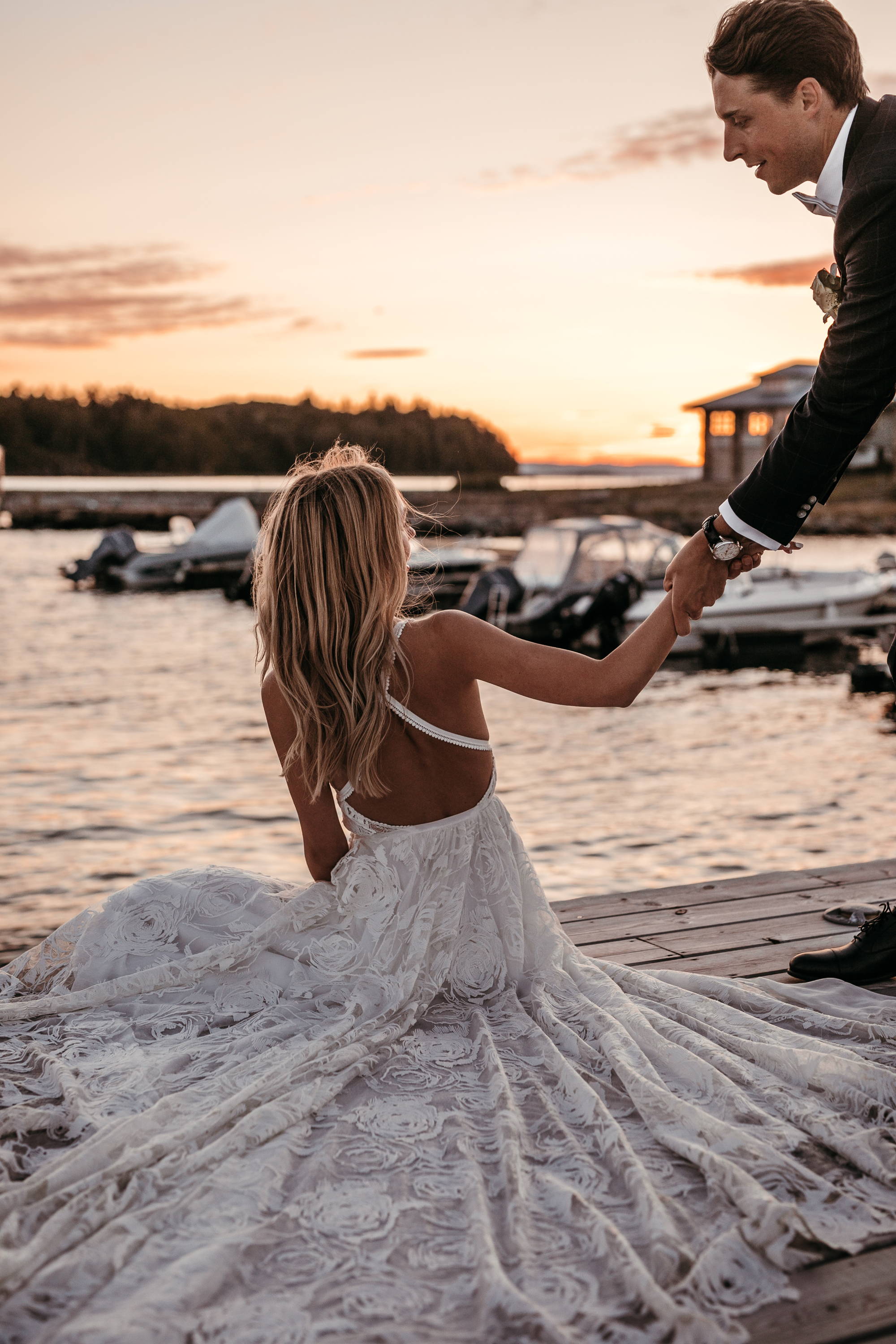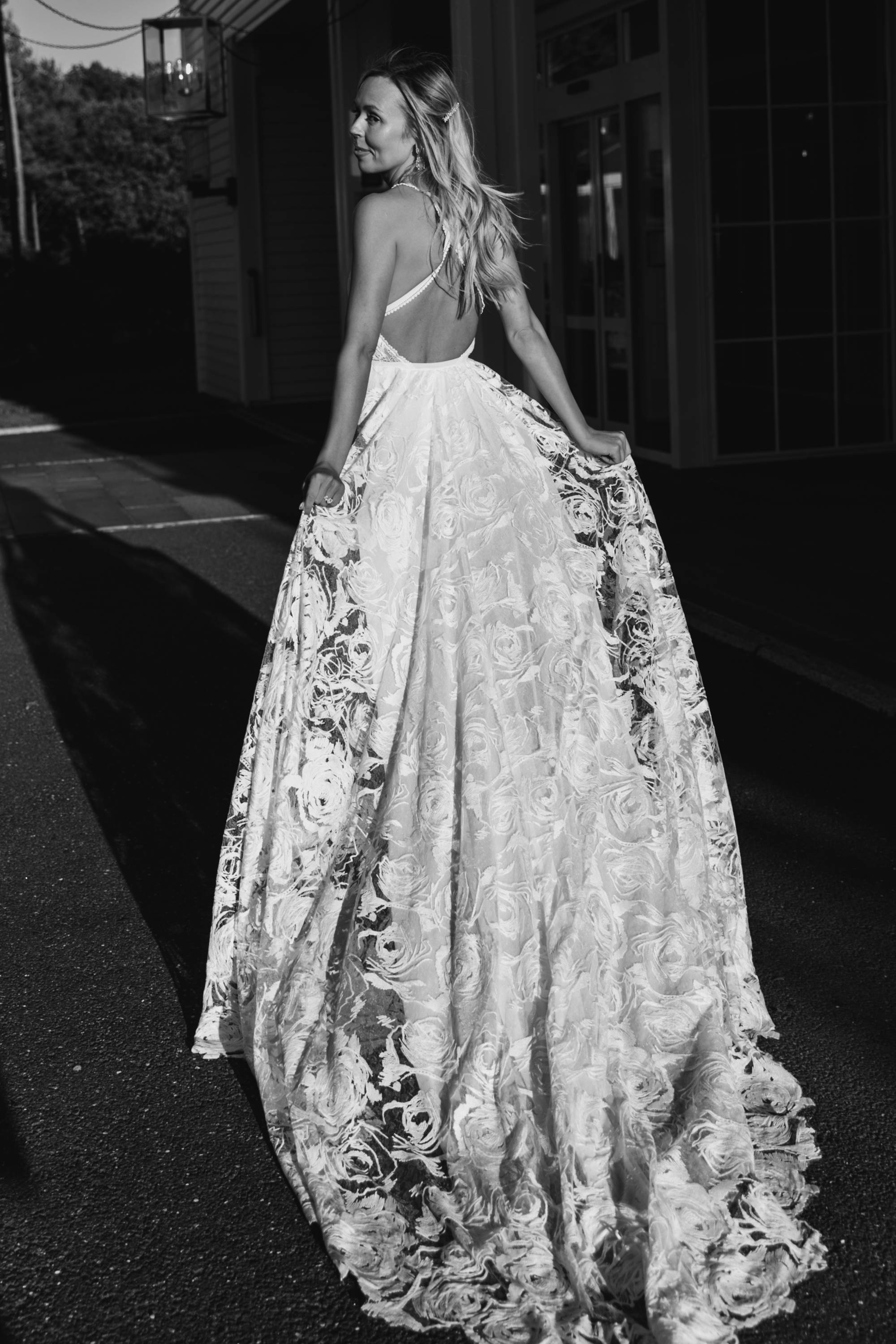 Any top beauty/health/fitness or wedding preparation advice that you can share…
Hydrate your skin & drink lots of water! For me, it was important to get a few facials leading up to the wedding to make sure my skin was hydrated. I also got a tip to not make a massive change to your skin routine, as you never know how your skin will react to new products.
Any last advice or words of wisdom that you can share…
Enjoy every little moment of the day! Honestly, the day goes by so fast, and in a minute, the day is just a memory. BUT, a beautiful memory that you will remember forever!