Mitch & Taylah in the Honey Rose

Mitch & Taylah enjoyed a day full of love, laughs and smiles along the rolling hills of Byron Bay. They were married under a massive tree on the beautiful hinterland with neutral and pastel-themed wedding decorations everywhere.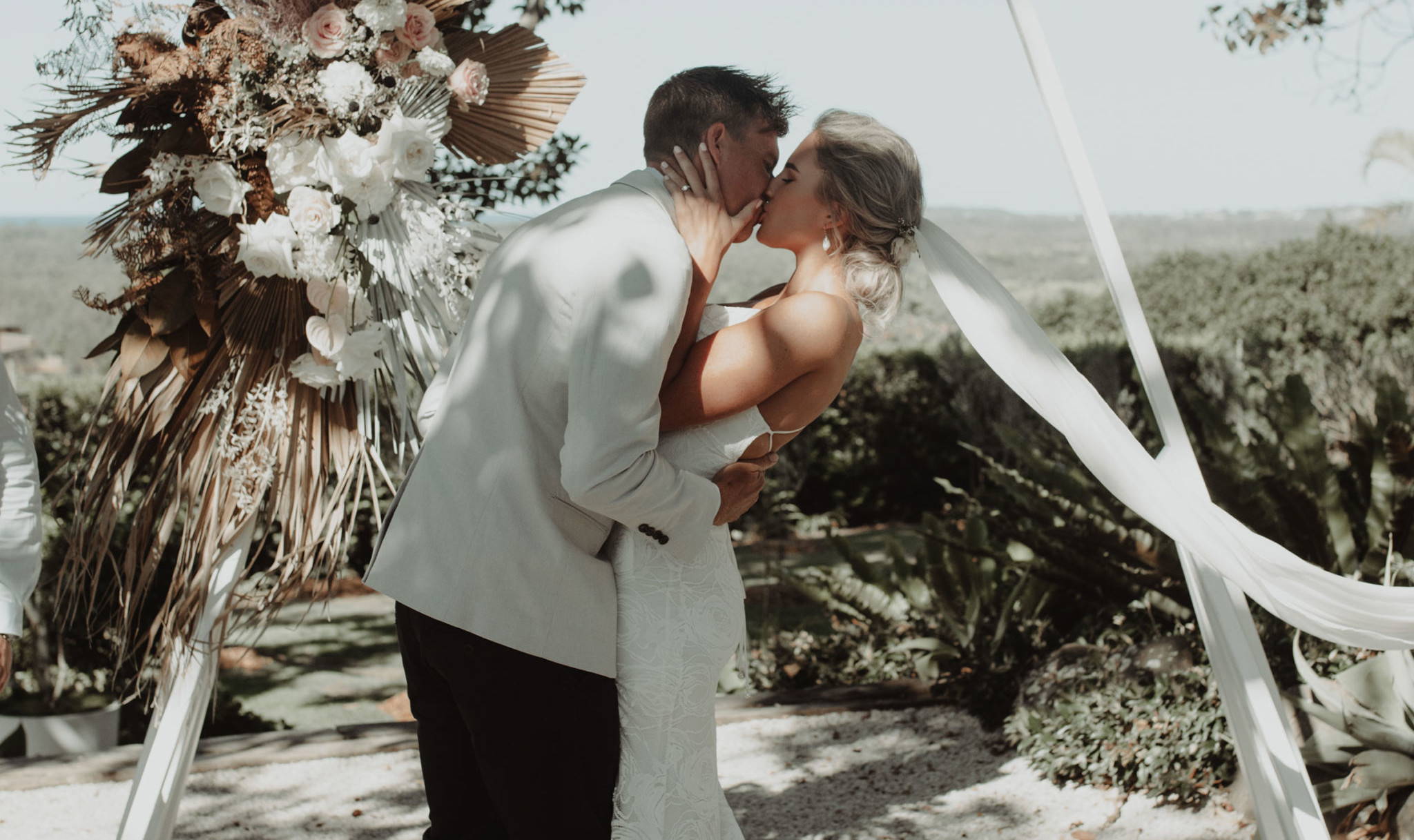 What is a Grace Woman to you?
Effortless, fun and stylish.
Which Grace dress did you choose and how did you know it was 'The One'?
The fabric and fit of the Honey Rose, the gorgeous rose lace and open back with pearl detailing was my absolute favourite. It was so light and easy to move around in and bust a move on the dance floor. Plus it provided all the right support.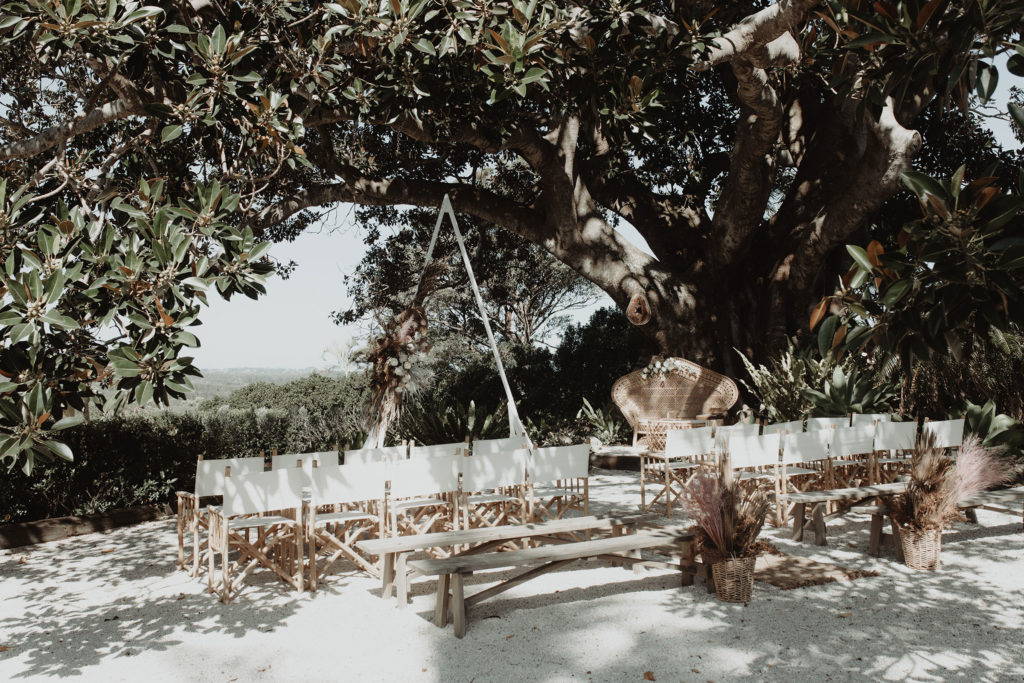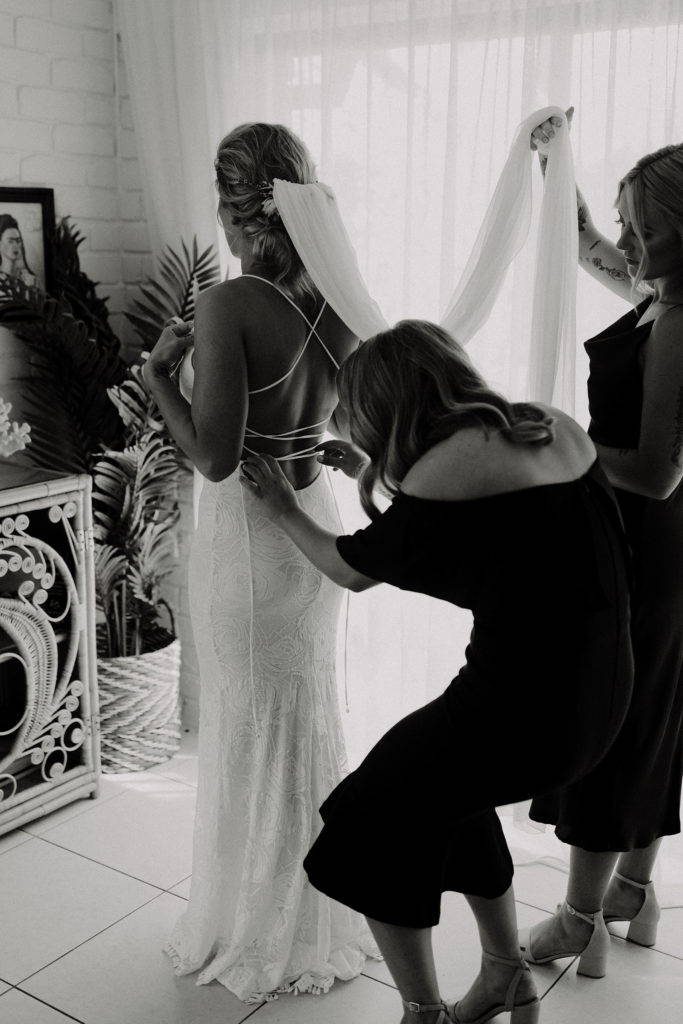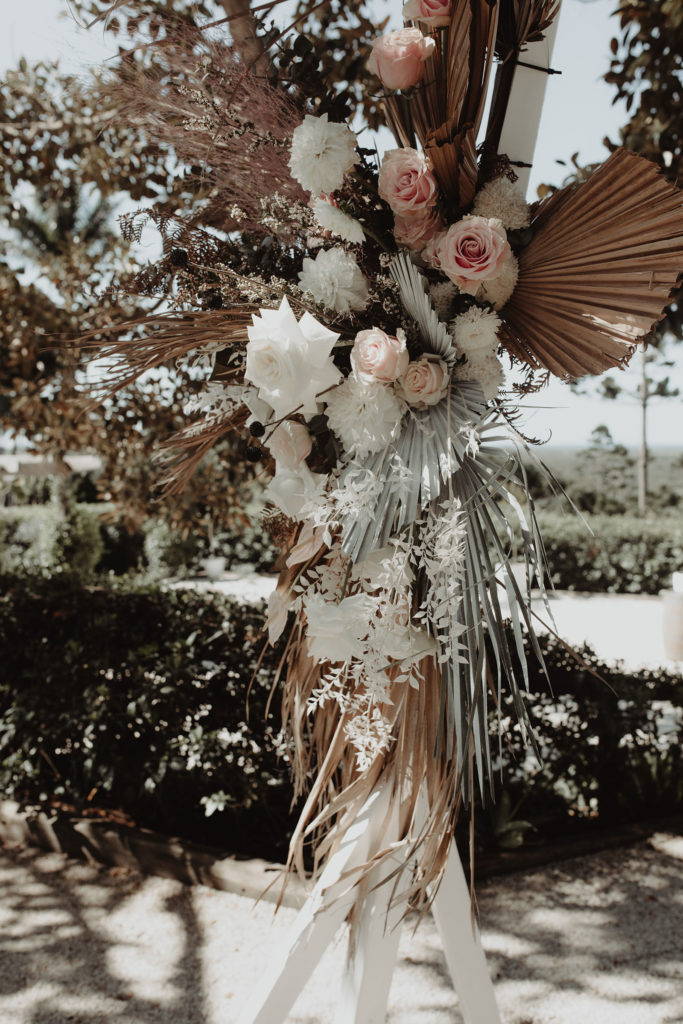 My hubby and I were visiting his parents who live in Port Douglas. We went out snorkelling all day but never found the right opportunity so later that day he told me he wanted to go into town to pick up some items for dinner. So we road the moped into town where he suggested we go for a walk, we ended up on the wharf that overlooks the Daintree rainforest and just before the sun went down Mitch walked me down to a little chapel called Saint Mary's by the Sea and go down on one knee, after that we went back to his parents and celebrated all night with the champagne flowing.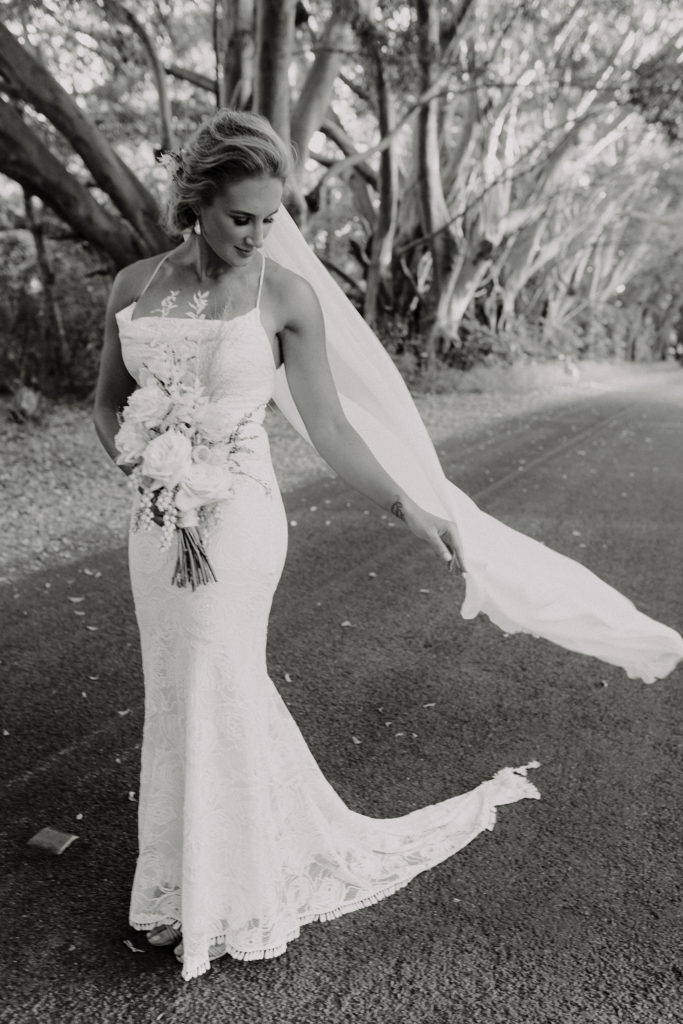 What was your goal for your wedding / what was the most important aspect to you?
For us, we wanted to enjoy ourselves and we wanted our guests to have a good time. So we ensured all the formalities were done as quickly as possible. We had 50 guests on the day each one of them playing a huge role in where we are today.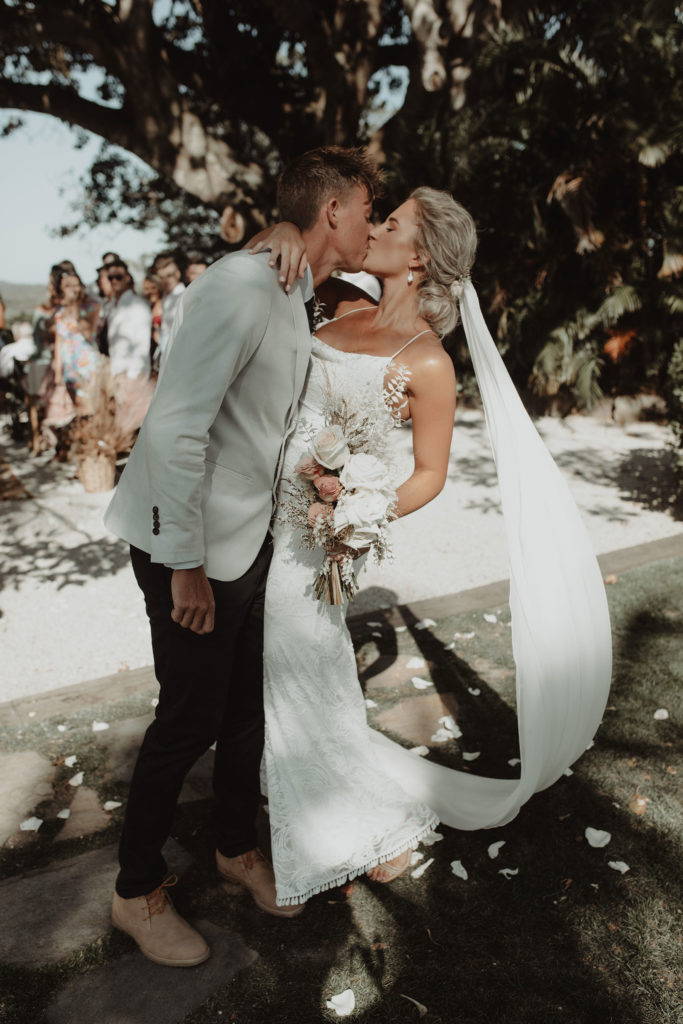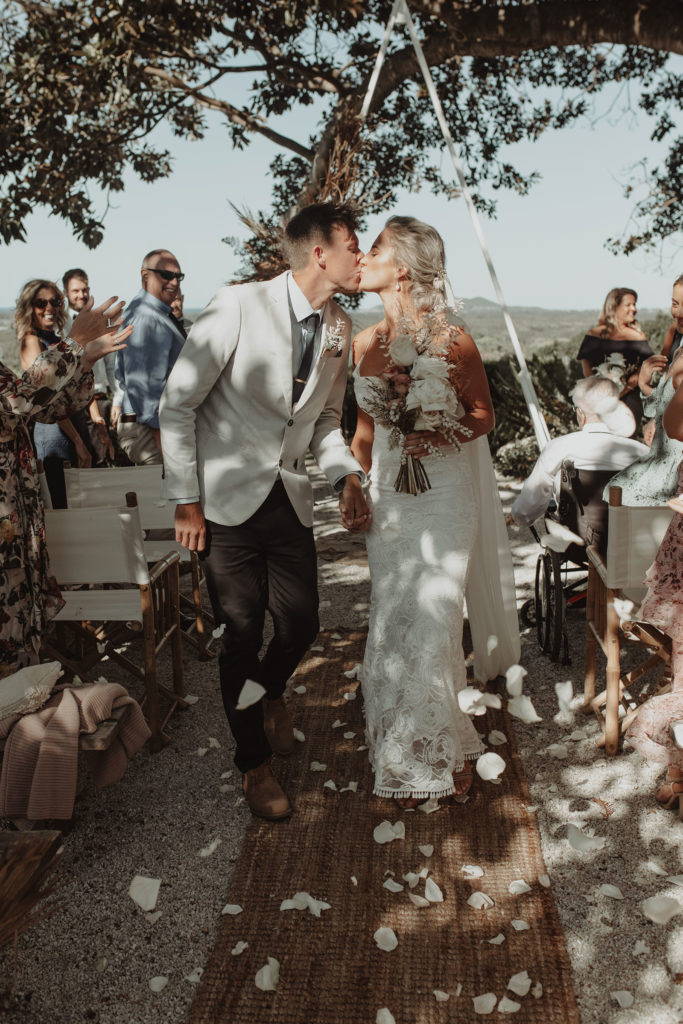 What was the most stressful part to planning?
We had a long engagement but I guess working within a tight budget. If money wasn't an issue I could have gone nuts, but just trying to get value for money would have been the most stressful part. As well as having one of the plants we wanted to use in our wedding being banned a week before and trying to find substitutes to match…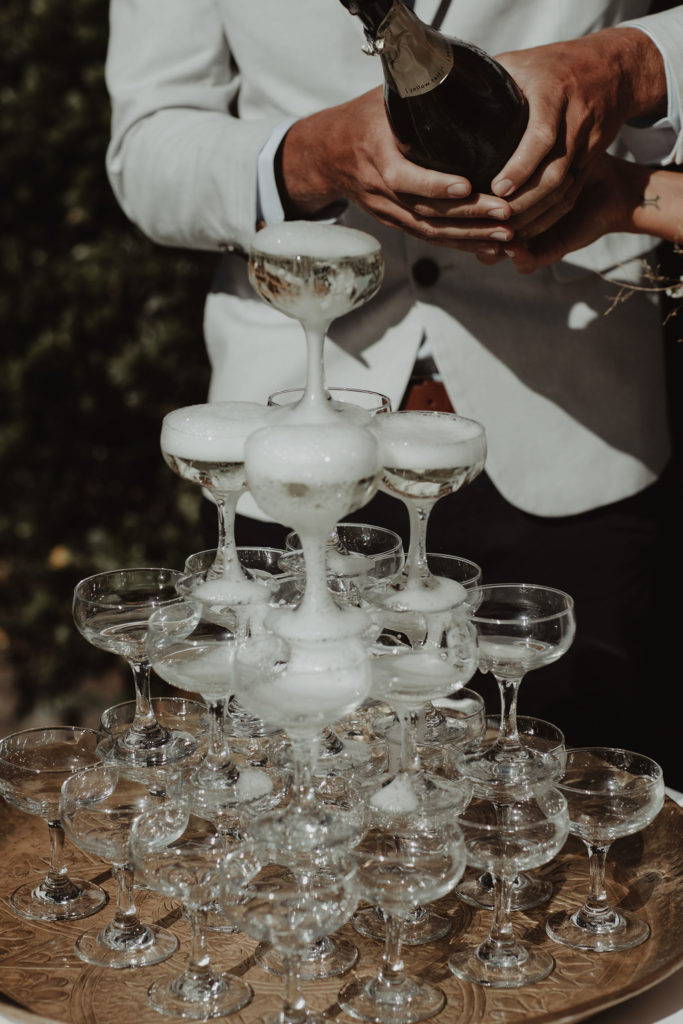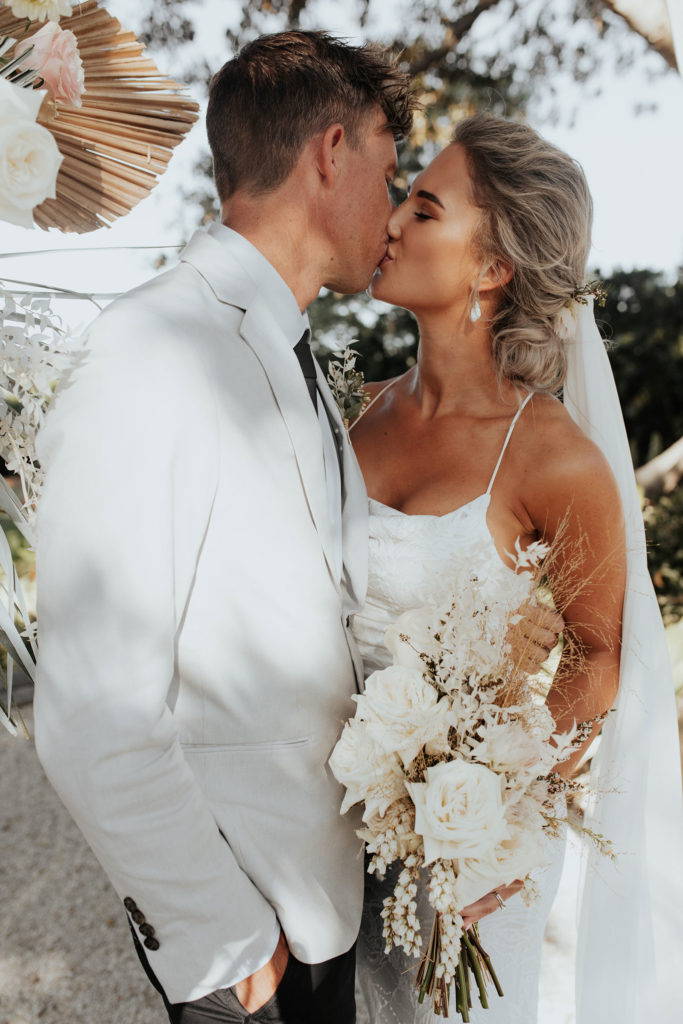 The funniest moment on the day was...
Just as I was about to walk down the aisle, the wind came up out of nowhere and my veil almost de-scalped me, thankfully my Maid of Honour was there to control it haha. The speeches as well, my loving husband telling one embarrassing story of myself…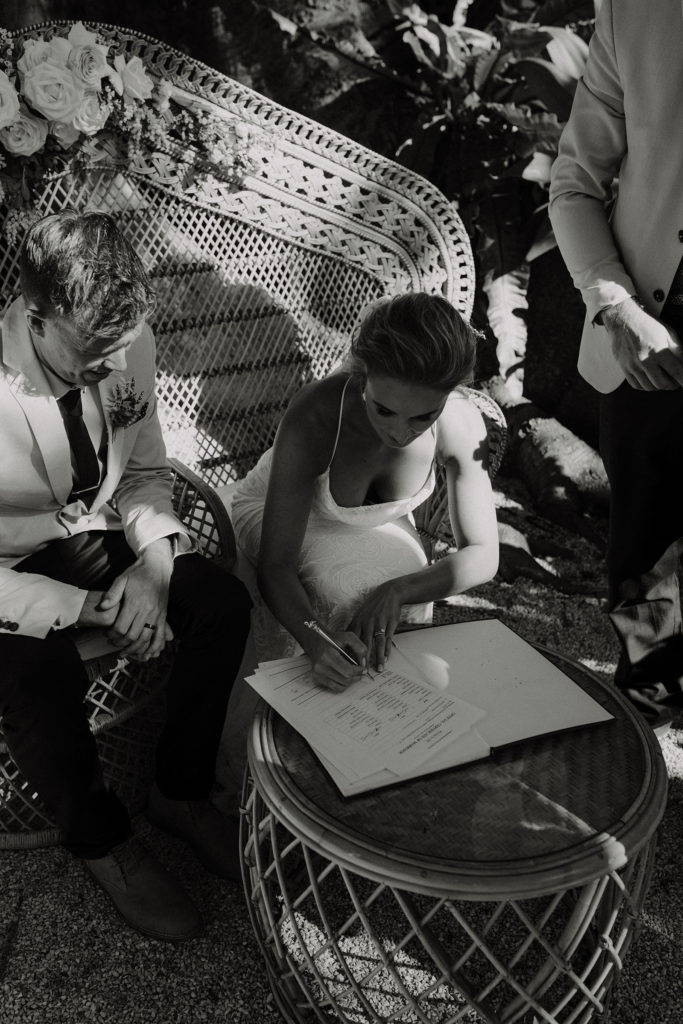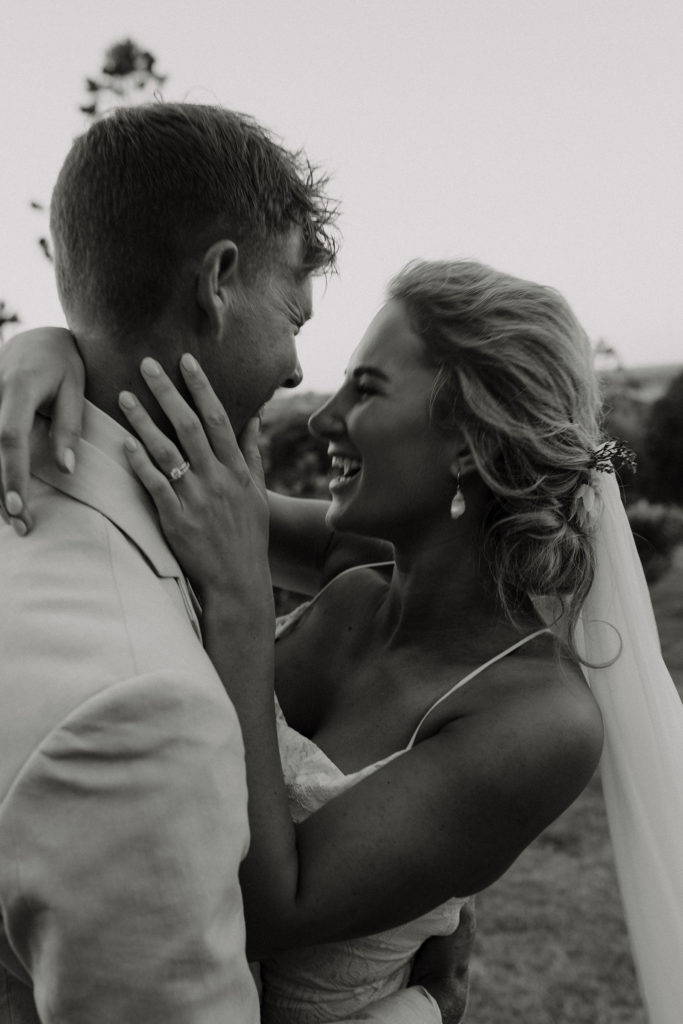 Any top beauty/health/fitness or wedding preparation advice that you can share…
Don't sweat the small stuff. The morning of your wedding take some you time alone, go for a walk or practice some meditation to ground yourself and calm the nerves and maybe a bottle of champagne or two!
Any last advice or words of wisdom that you can share…
Write each other little cards to read the morning of the wedding, it calmed all the nerves. But just focus on the two of you, it's your day, just enjoy every moment of it and don't sweat the little stuff because at the end of the day you will be husband and wife no matter what.