Paul & Chloe in the Hart Gown
With the grand neutral-toned floral arch of the century towering over Chloe & Paul's special moment was jaw-dropping. A beachy vibe with lots of white took the stage for that day at The Lawn in Canggu, Bali.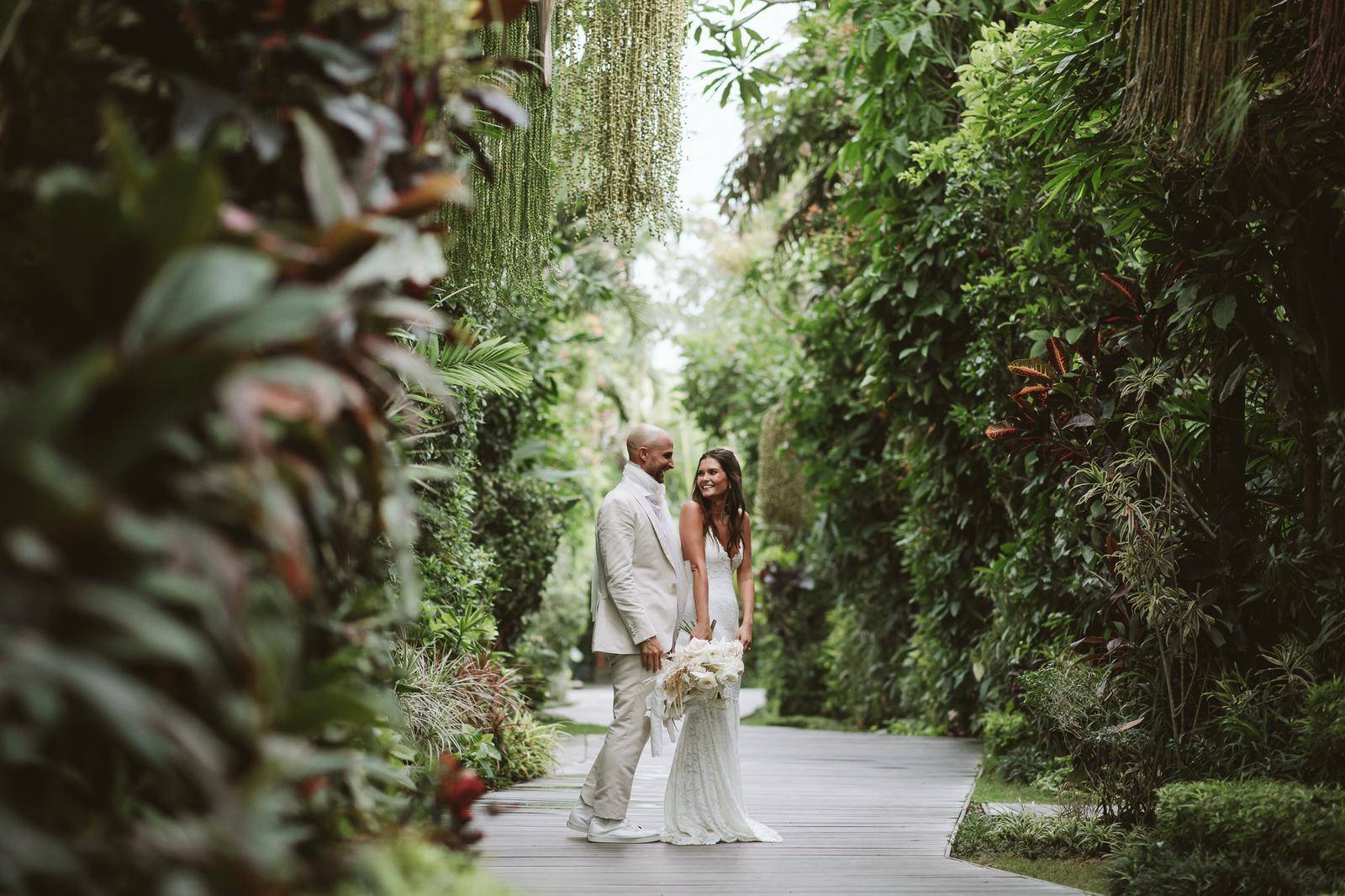 What is a Grace Woman to you?
The girl who has a 'less is more' mindset, and not your traditional style. She loves the finer details, delicate lace and a dress that accentuates her womanly figure.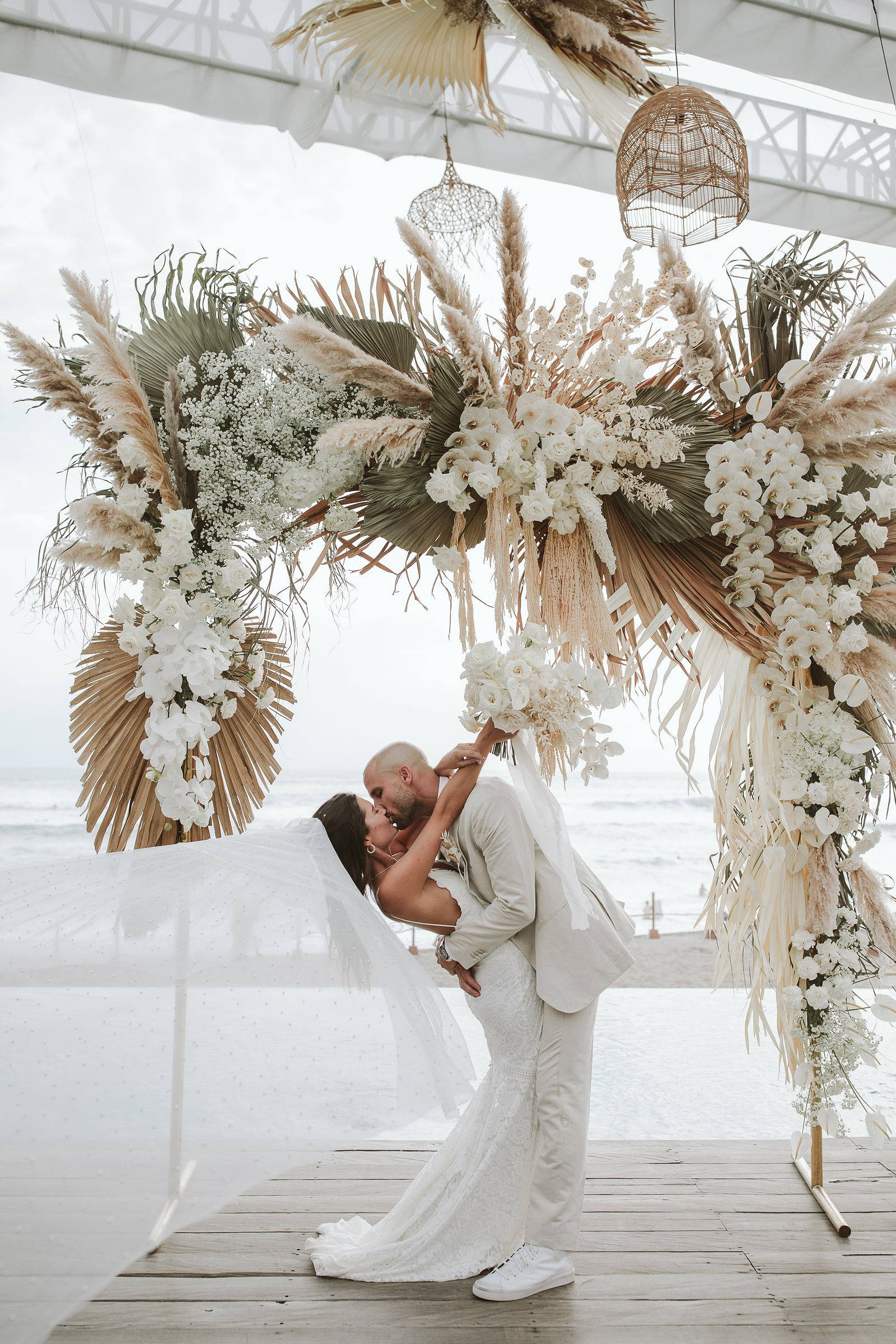 Which Grace dress did you choose and how did you know it was 'The One'?
I chose the HART gown. It wasn't my first pick but as soon as the girls pulled it out of the closet and I slipped it on, I immediately knew it was the one and I knew Paul would also be as obsessed with it as I was! I was so lucky to be able to put my spin on it too. We tailored it in, lowered the back, pinched in around the bum and I also wore a beautiful GLL veil with stunning baby pearls – the PEARLY BLUSHER veil.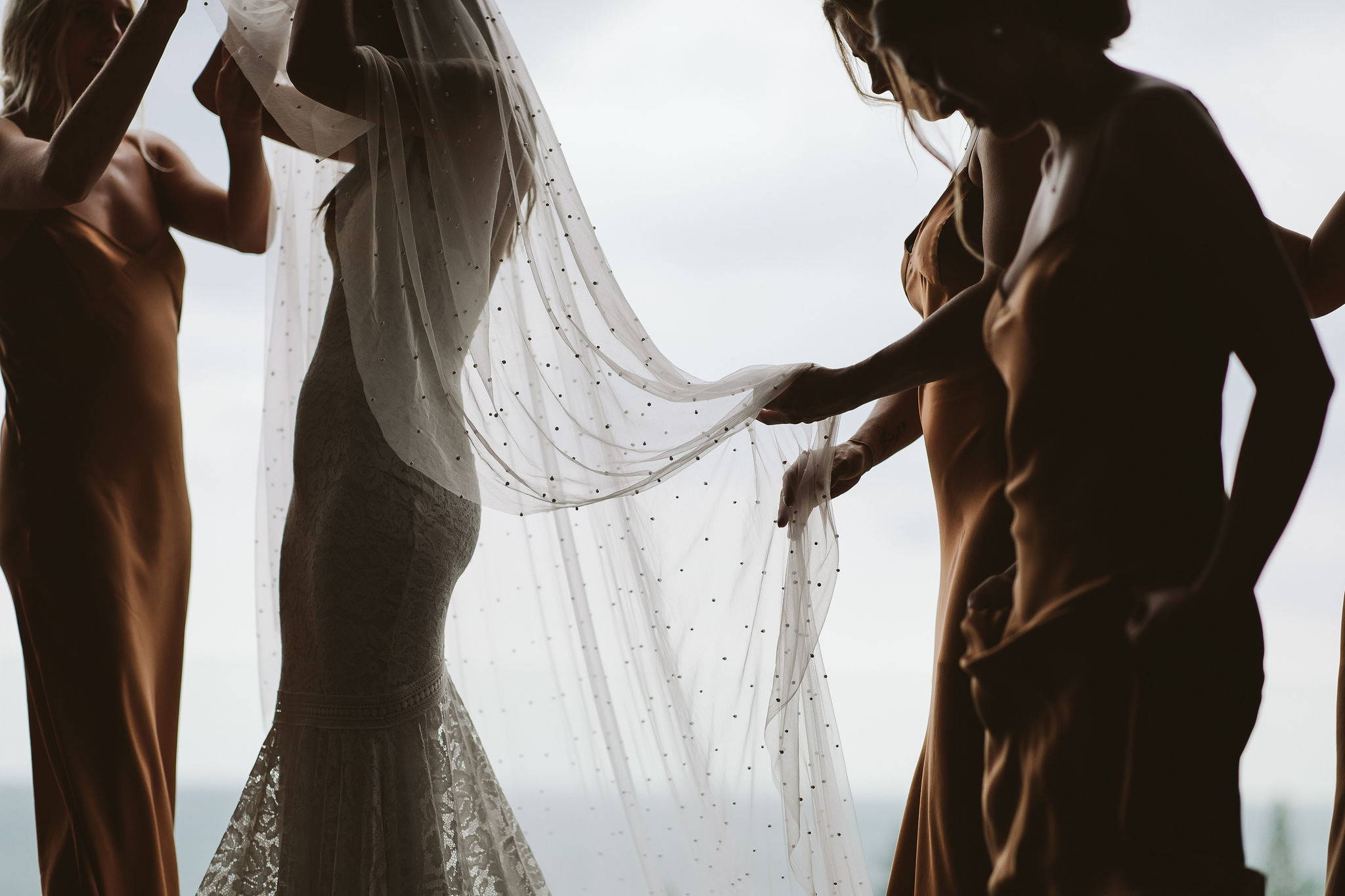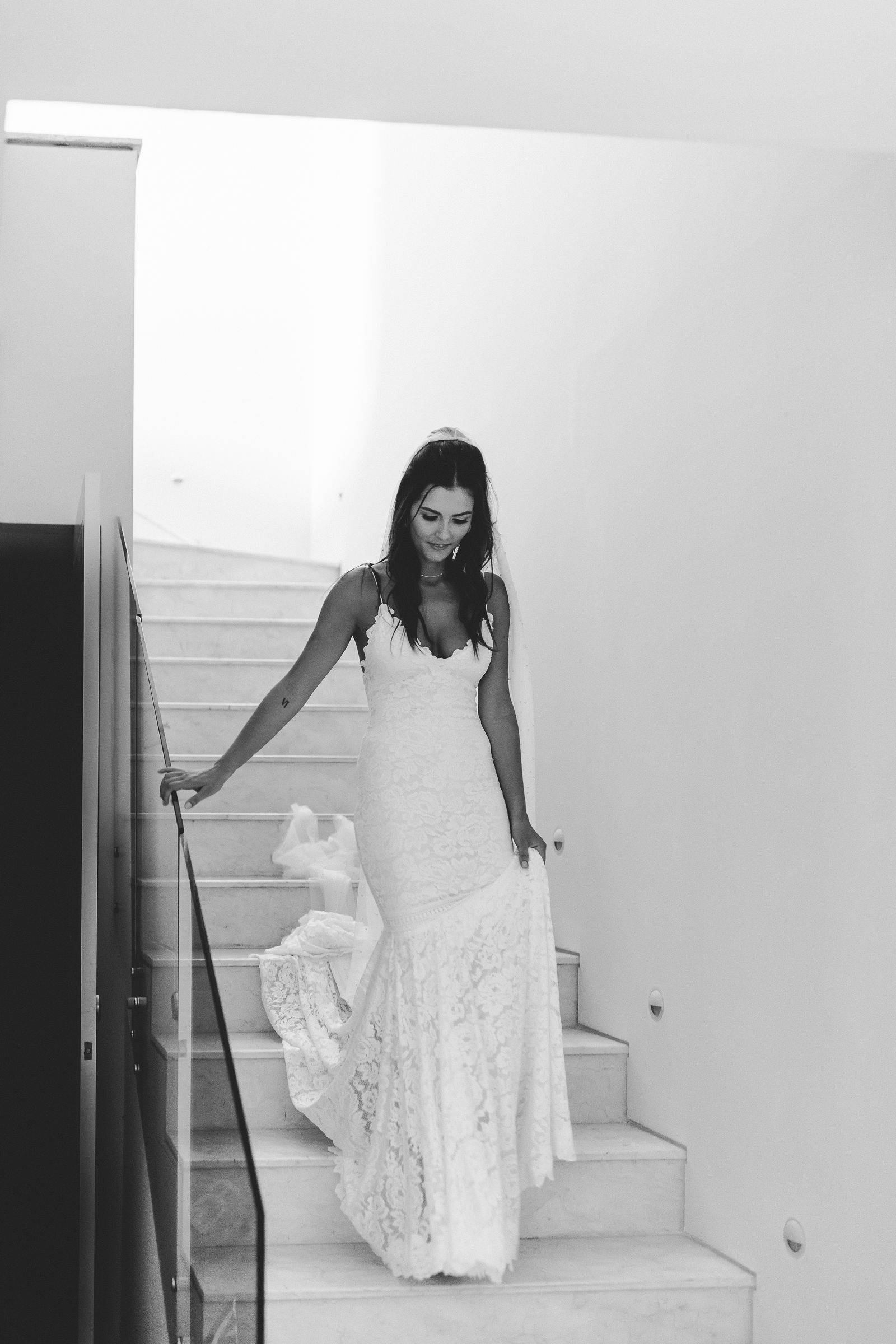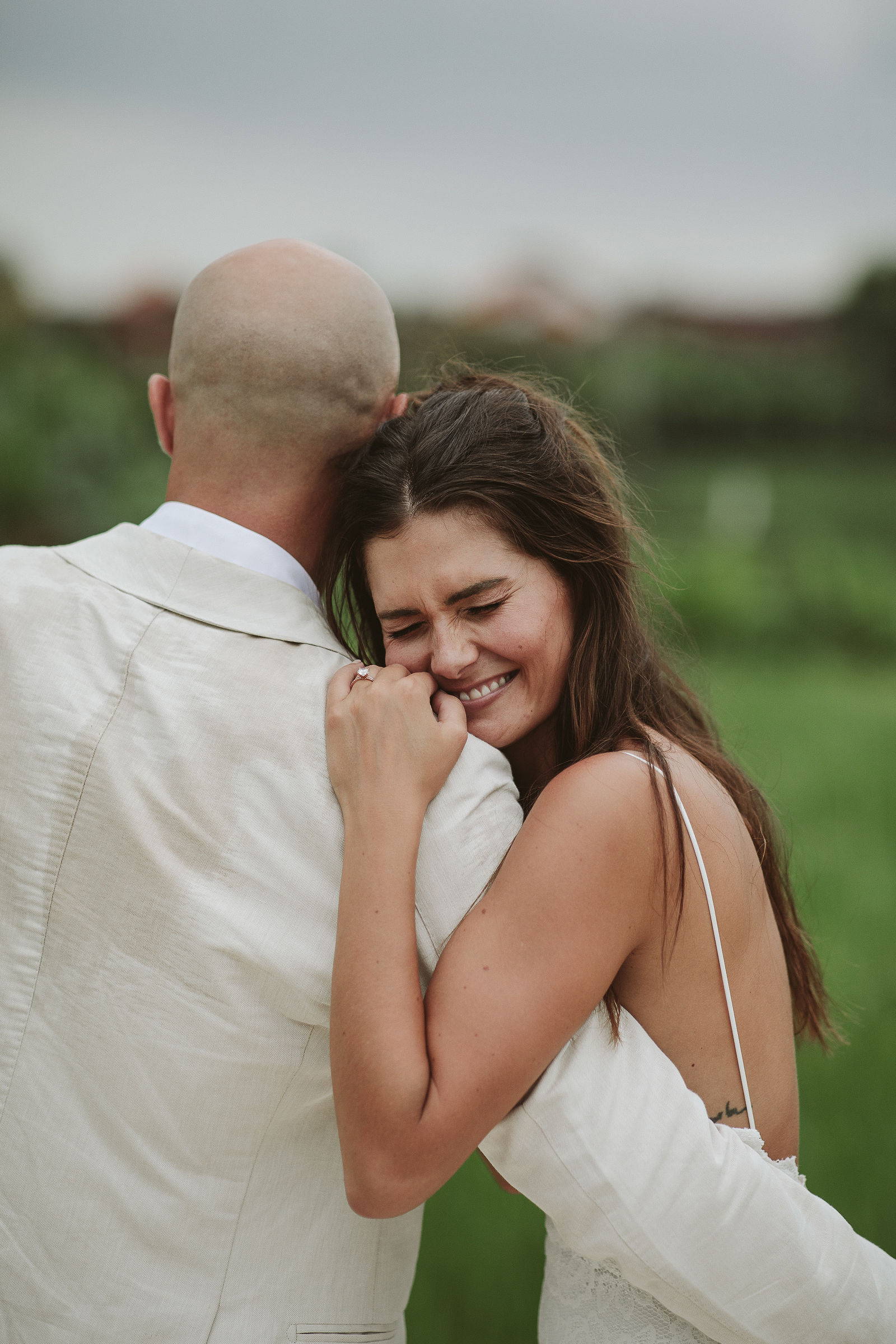 Tell us about your experience when you found your dress, did you buy your wedding dress online or in one of our showrooms?
I flew up from Sydney and went to the Gold Coast showroom with a few of my bridesmaids, so it was in store for me! We had such an incredible experience in there, the GRACE team are so welcoming and helpful. What more could a bride want, besties and bubbles – perfect!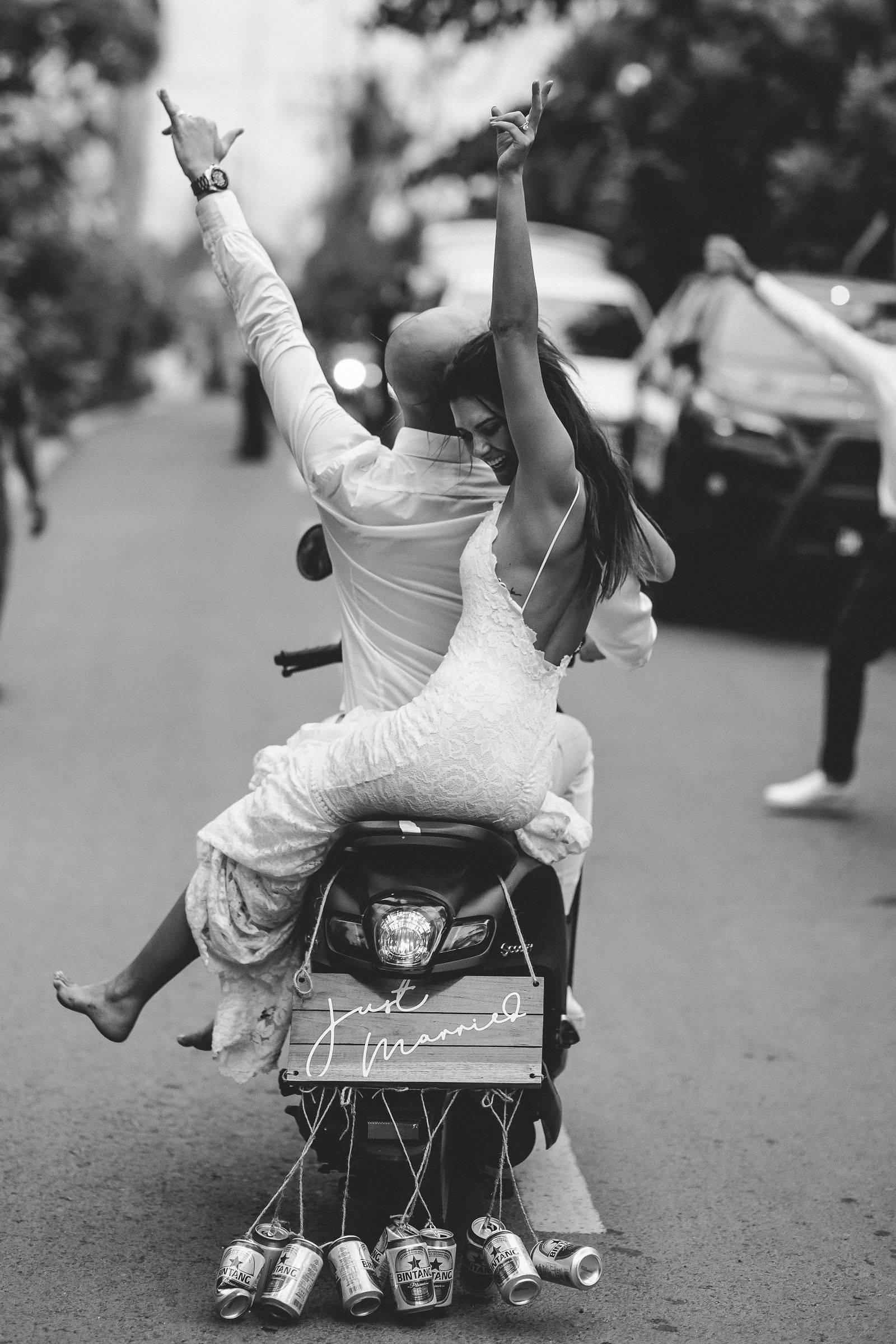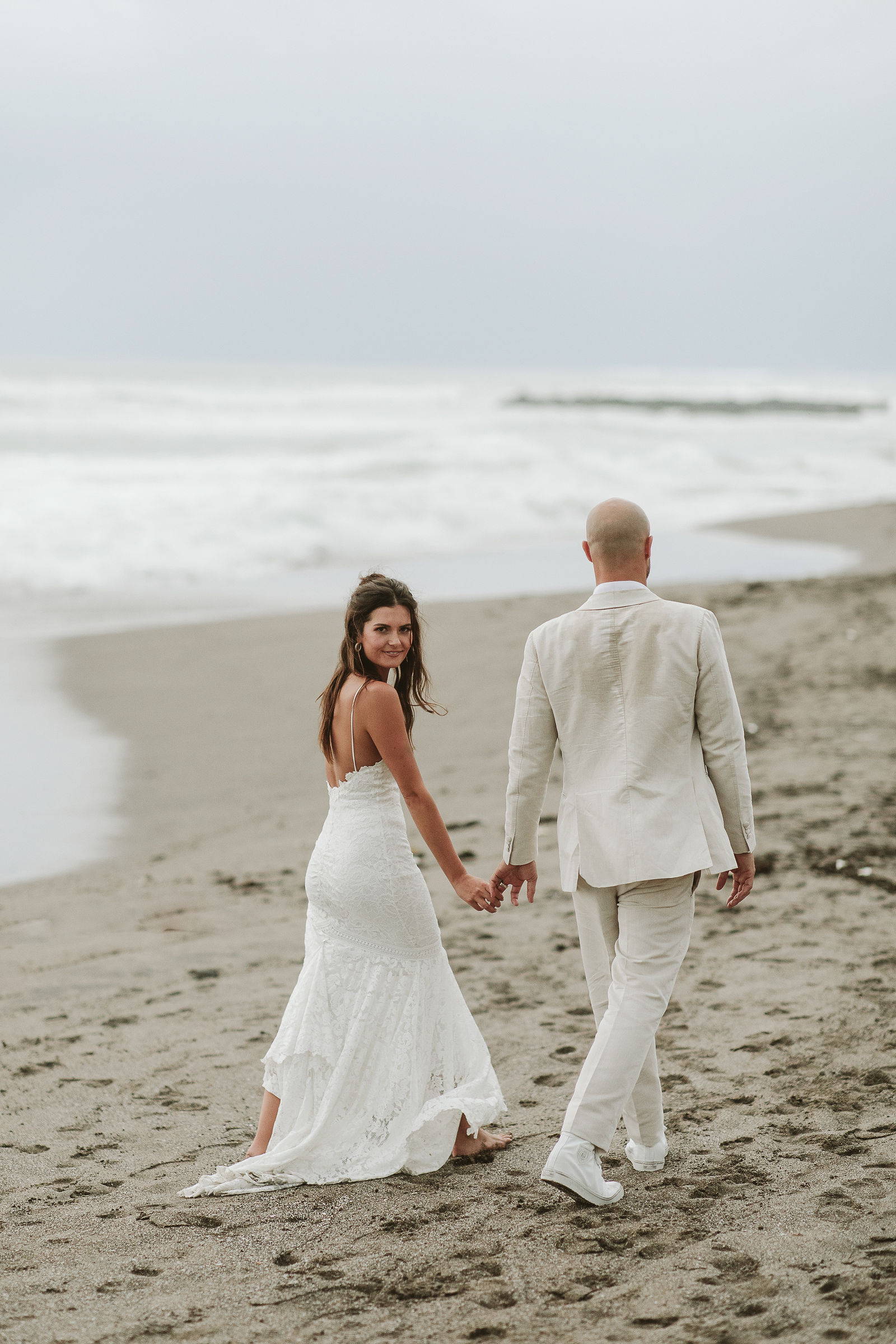 How did you feel in your dress on the day?
I honestly felt incredible, it fitted me like a glove and was honestly everything I have ever wanted in a wedding dress. The style and fit was me to a tee. I hand to my heart, couldn't have been happier with how it turned out.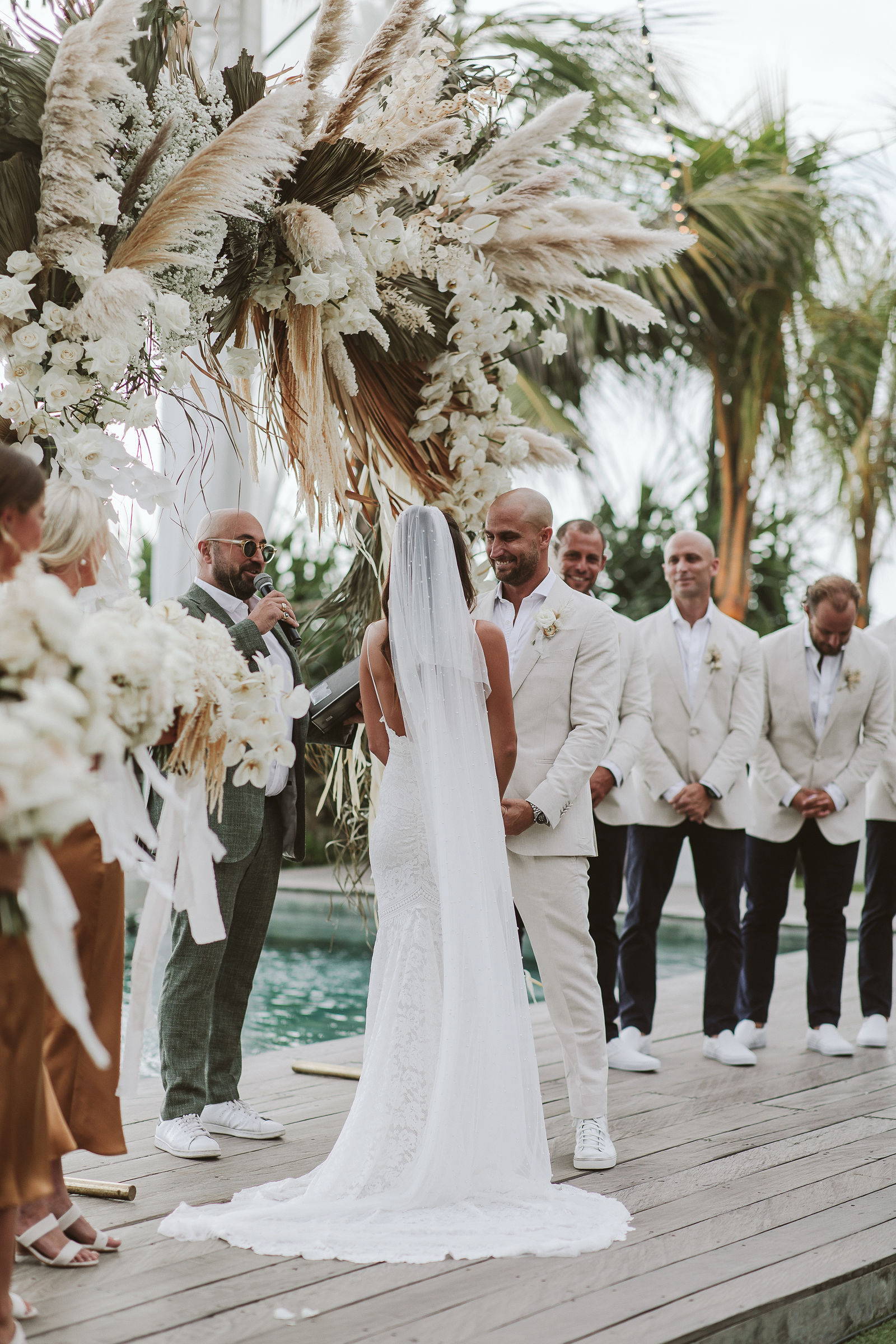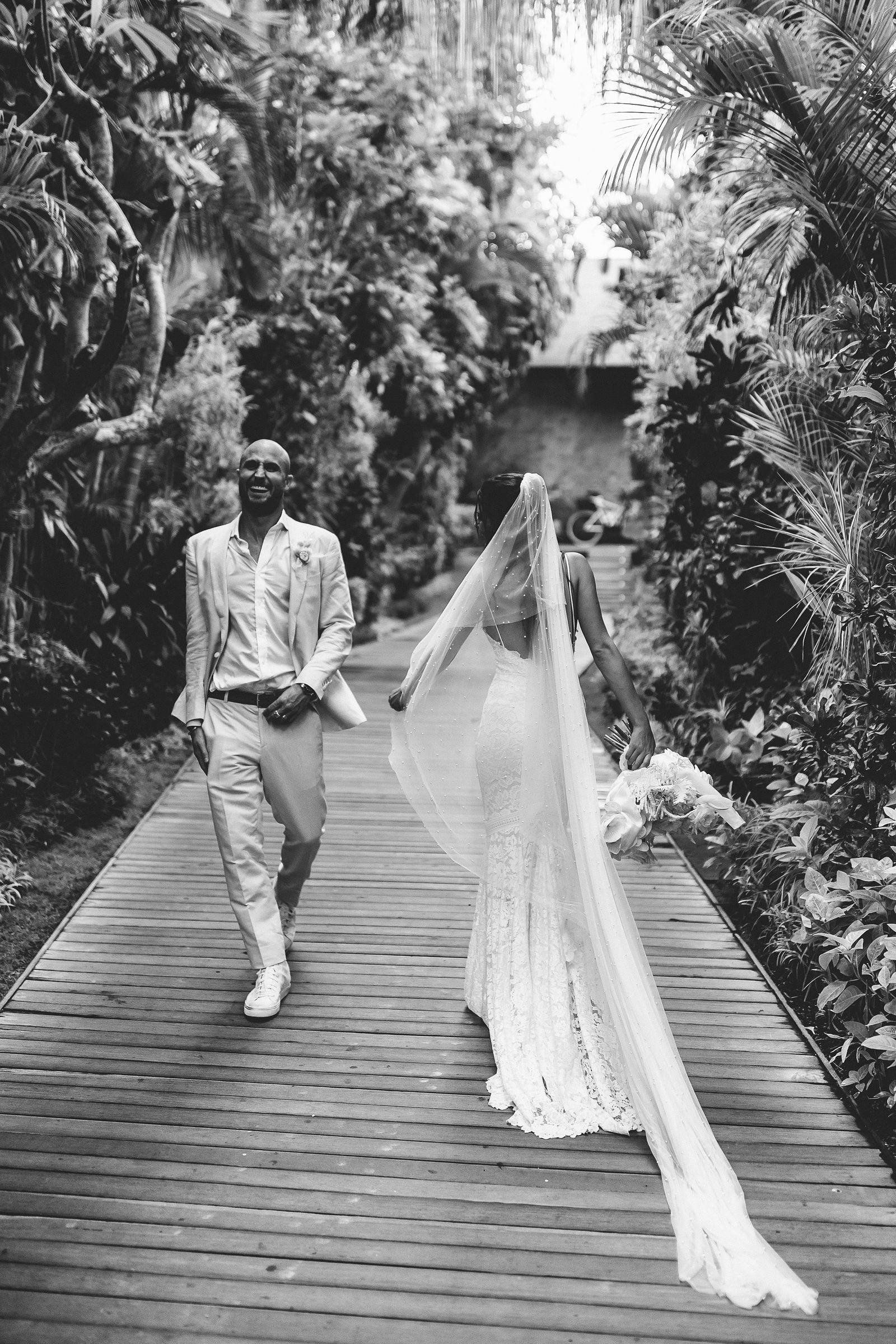 Where did you get married? Tell us about the location and the style of your wedding day.
We got married at The Lawn in Canggu, Bali. The Lawns' décor was pretty much on brief with the vibe that we wanted. A beachy vibe with lots of white and neutral tones. We asked all our guests to also stick to our theme too, neutrals, pastels and earthy tones. It was literally picture perfect!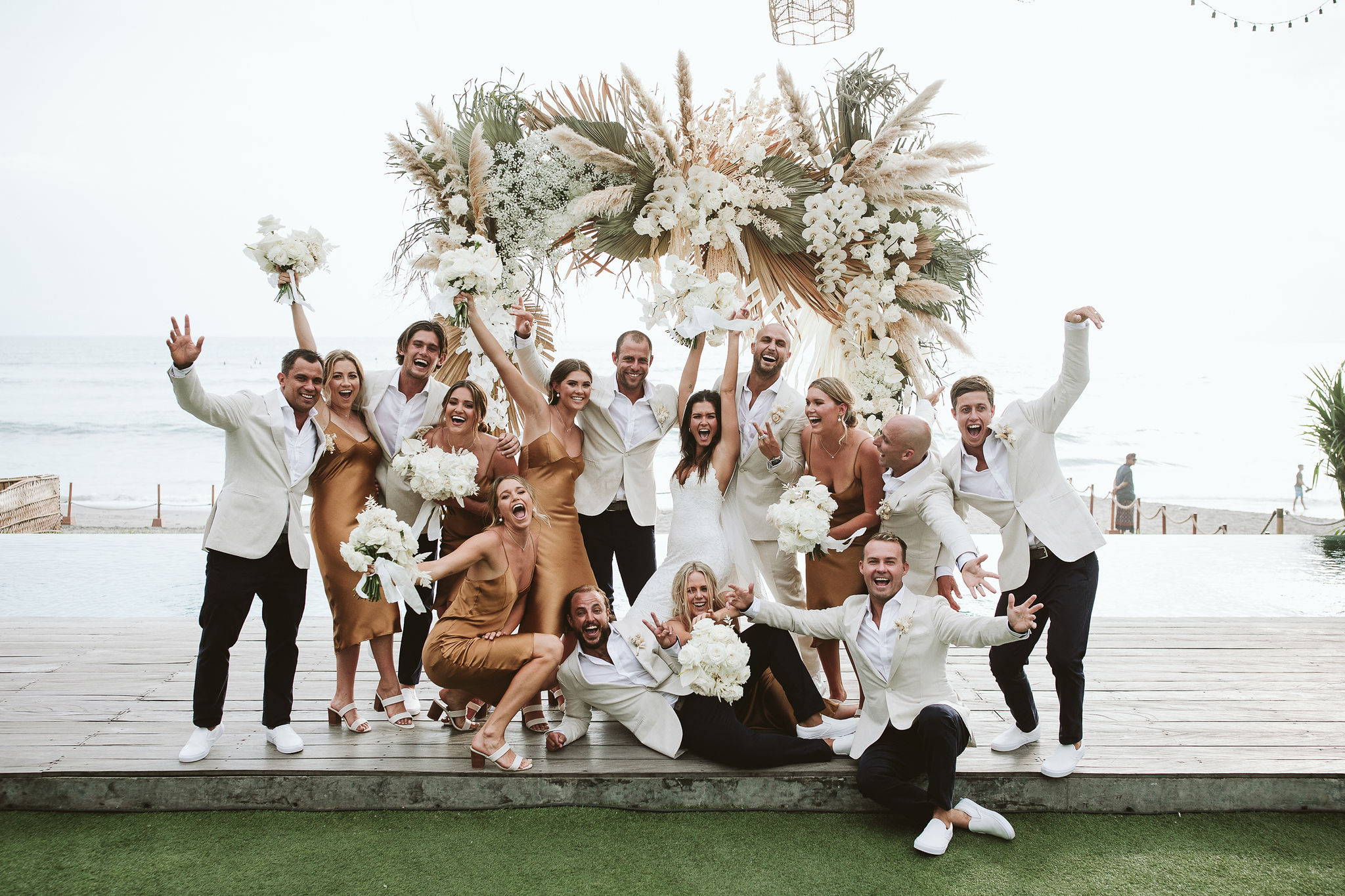 Tell us about your hair and makeup look and the accessories you chose...
I'm all about that natural, effortless look. I have worked with my hair and makeup artist Rose (who I flew in from Sydney) multiple times so that we had the look I wanted pretty much nailed. I had always planned on wearing my hair up in a loose low bun but on the day decided to run with the half up half down look.
Accessory wise – I wore the grace PEARLY BLUSHER veil and Billini Shoes. For jewellery although I am usually a gold girl (and my wedding ring is rose gold) I decided to run with silver as the backing of the pearls in my veil were silver so I wanted to have these match. We all wore fine silver necklace from By Charlotte and I wore diamond hoops, borrowed from one of my bridesmaids who was sadly unable to make the wedding last minute. My bridesmaids all wore the GRACE MAYA earrings.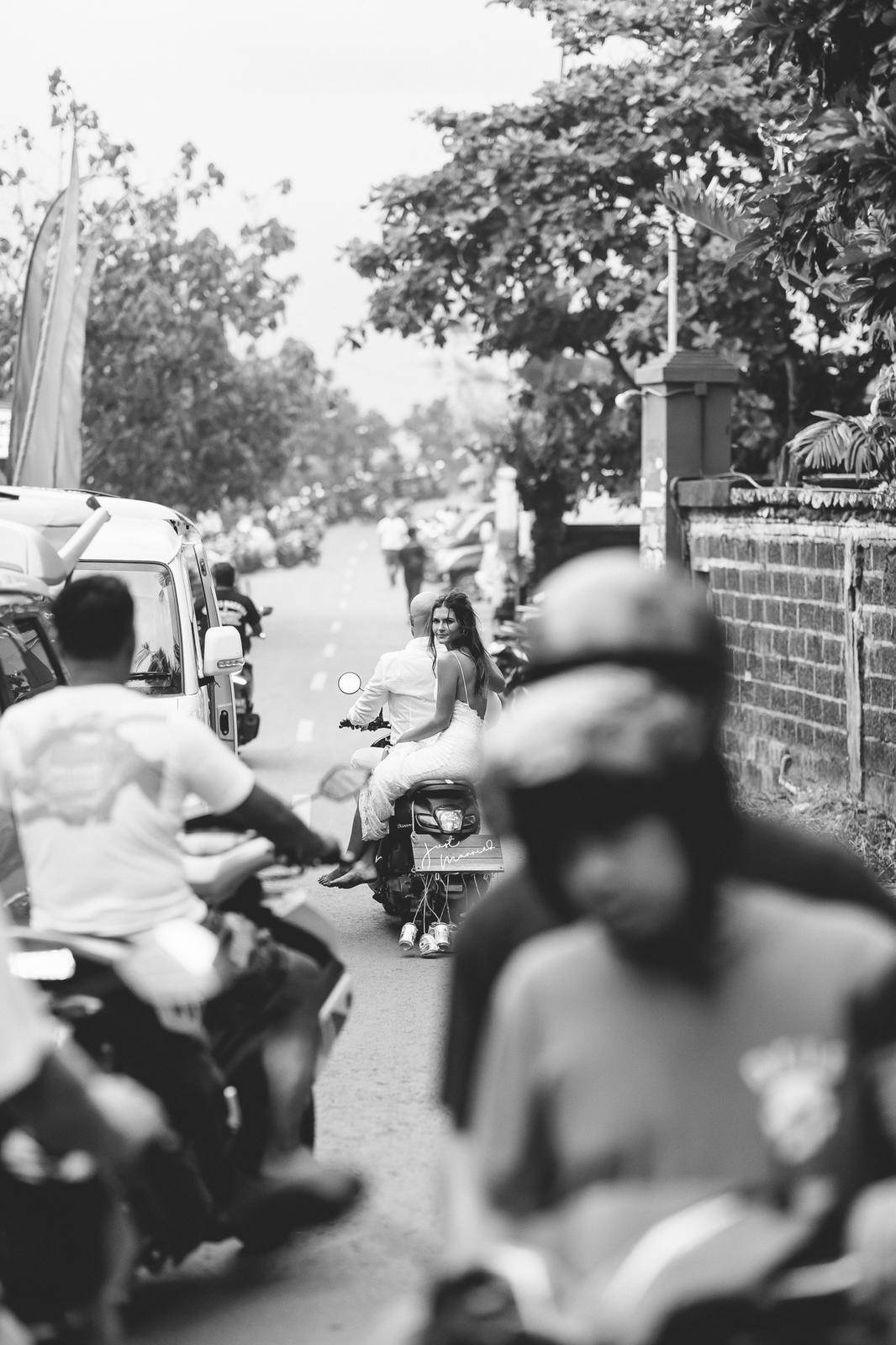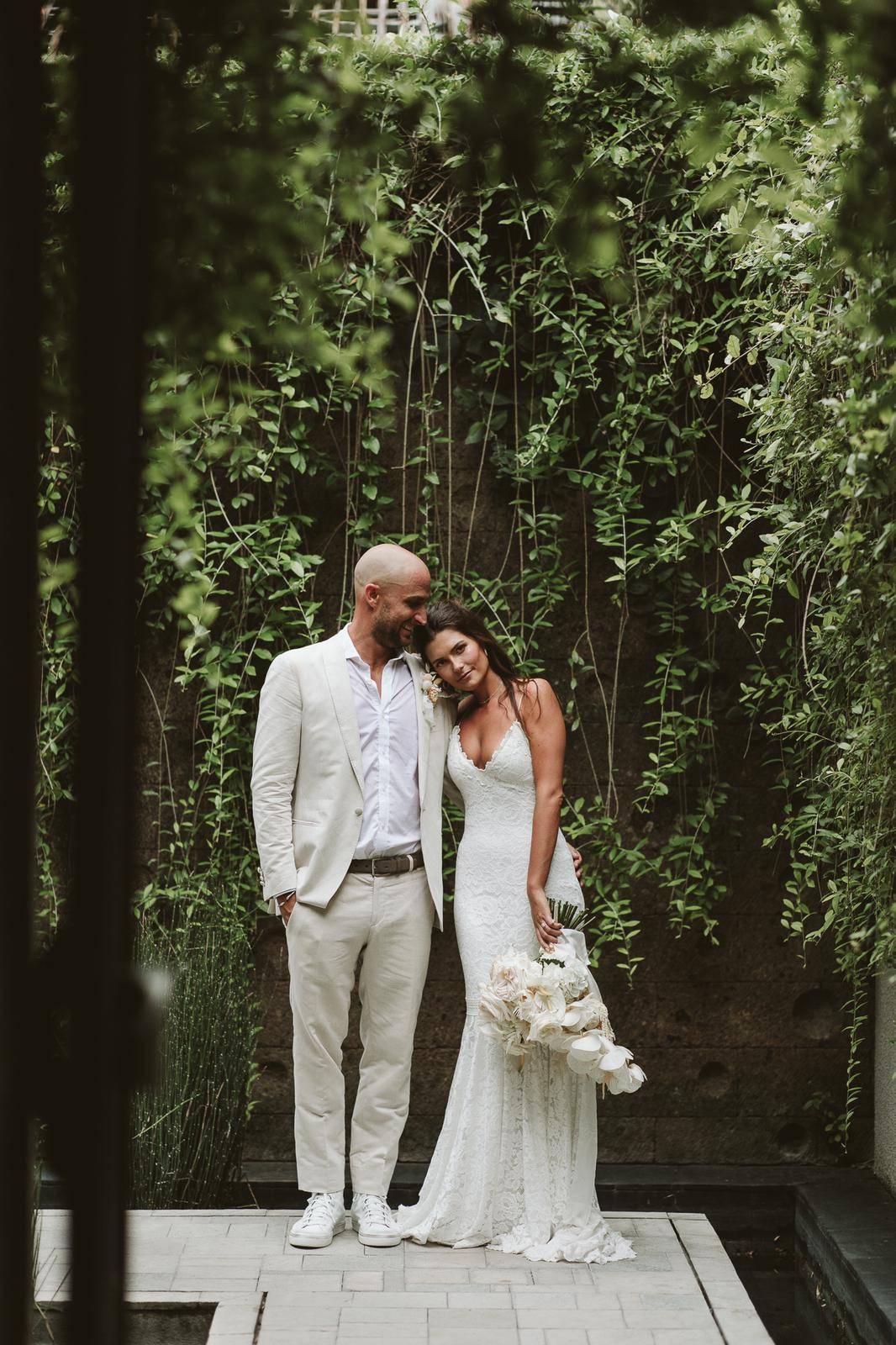 What made your day extra special?
We had our nearest and dearest travel from all over the world to be with us on our special day, we had friends from the United States, Brazil, South Africa, England, Spain, Indonesia and Australia all come together to celebrate our love. That in itself was so incredibly special, having everyone in one spot together was a pretty insane feeling!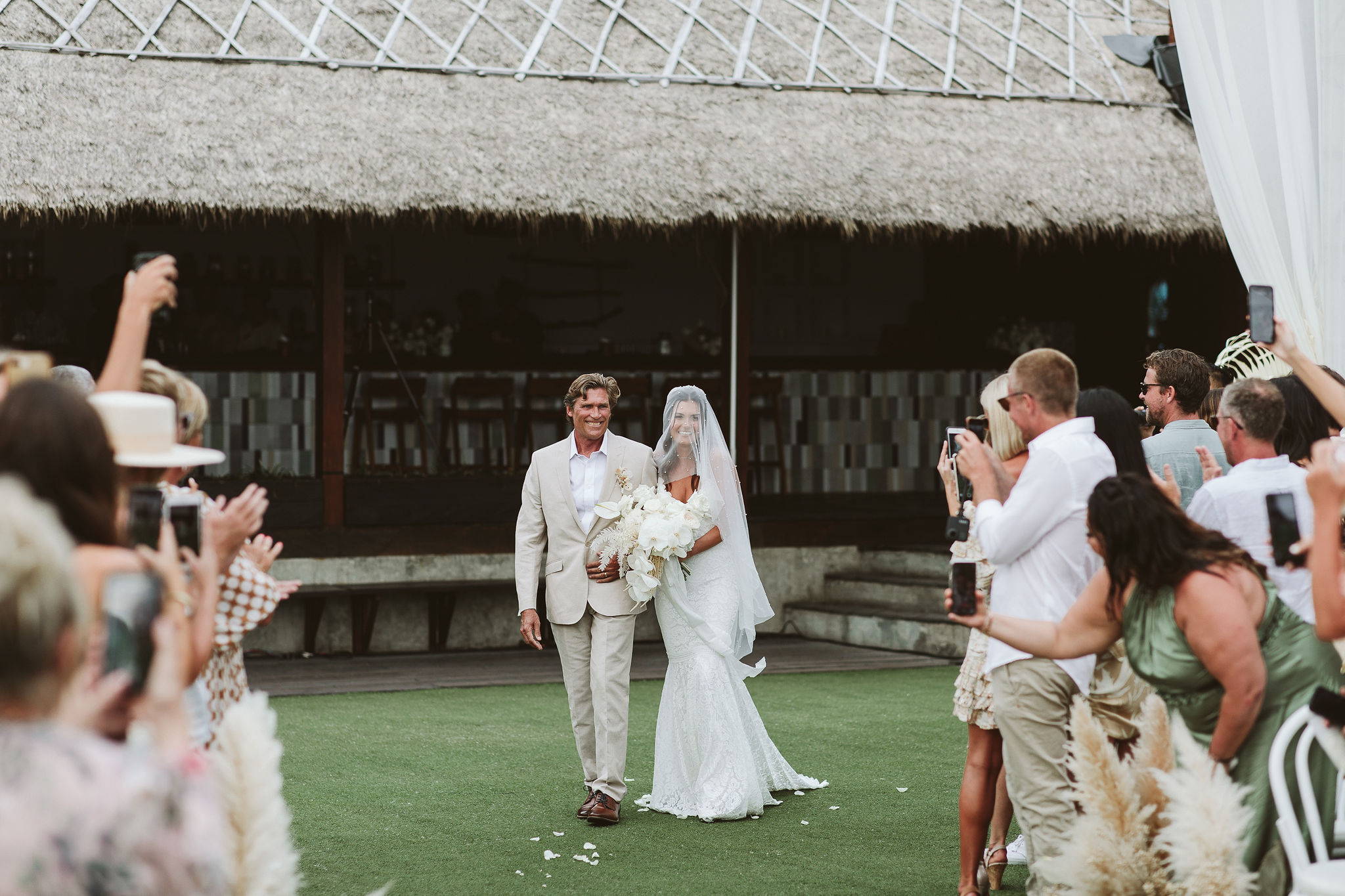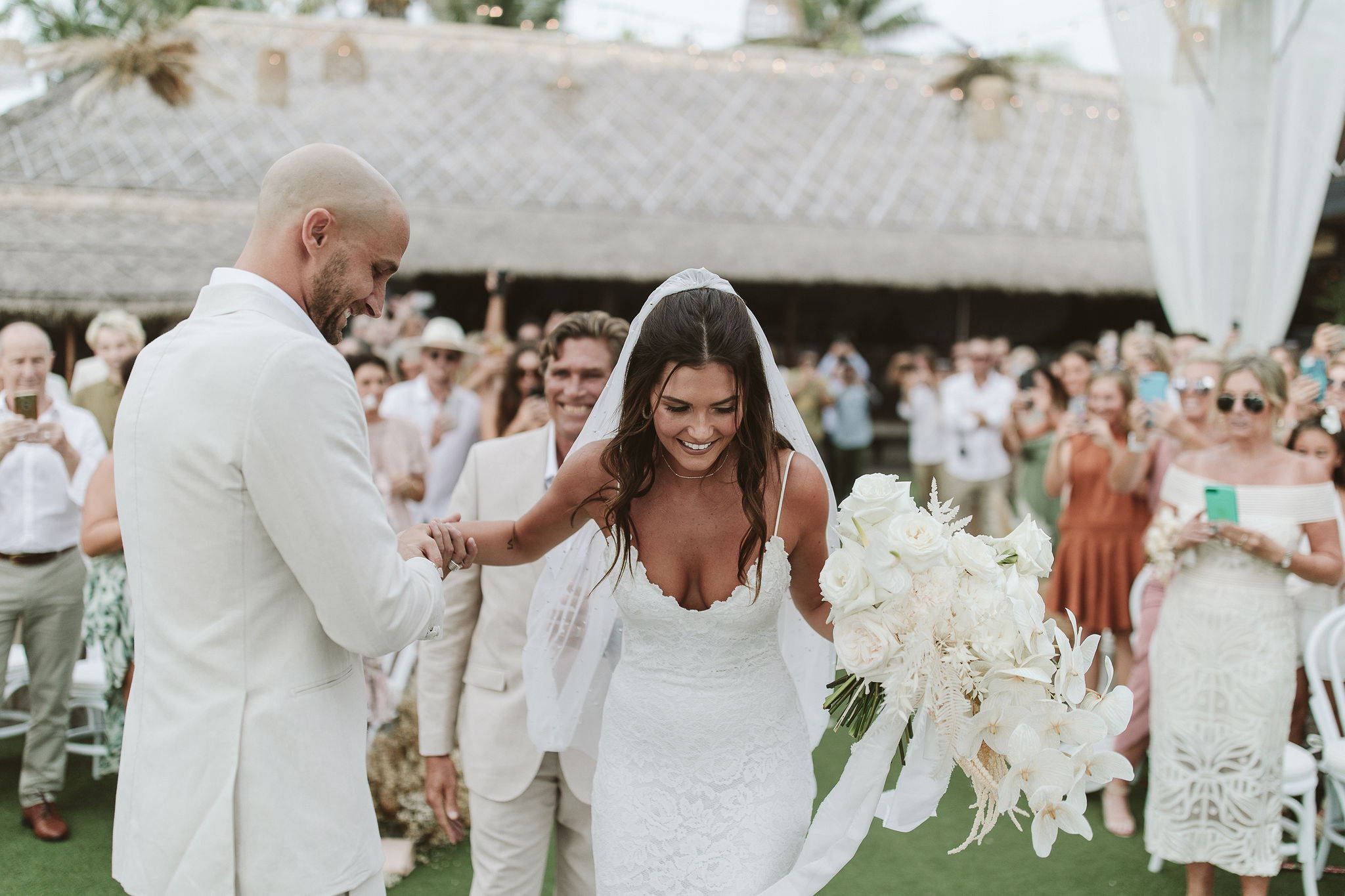 The funniest moment on the day was...
Our entrance back into the wedding! We watched our maid of honour and best man have a stack on the entrance and we both looked at each other before we walked in and said 'whatever you do don't do what they did'. We didn't do just that, we absolutely (well I absolutely) got smoked! I didn't have shoes on and as Paul went to spin me I must have had my foot on the dress and slipped… well he almost flipped me round in a backflip and straight to the floor but we pulled off the recovery pretty well! (Must watch HERE).
Any last advice or words of wisdom that you can share…
Make sure you do everything in your power to slow yourself down on the day of the wedding. Take everything in, cherish every single moment and do your best to have a solo minute with your new husband and appreciate everything that's happening around you (which we didn't do, but I wish we did) it is an absolute whirlwind of a day!