Valentine's Day Love Story: Jess and Joel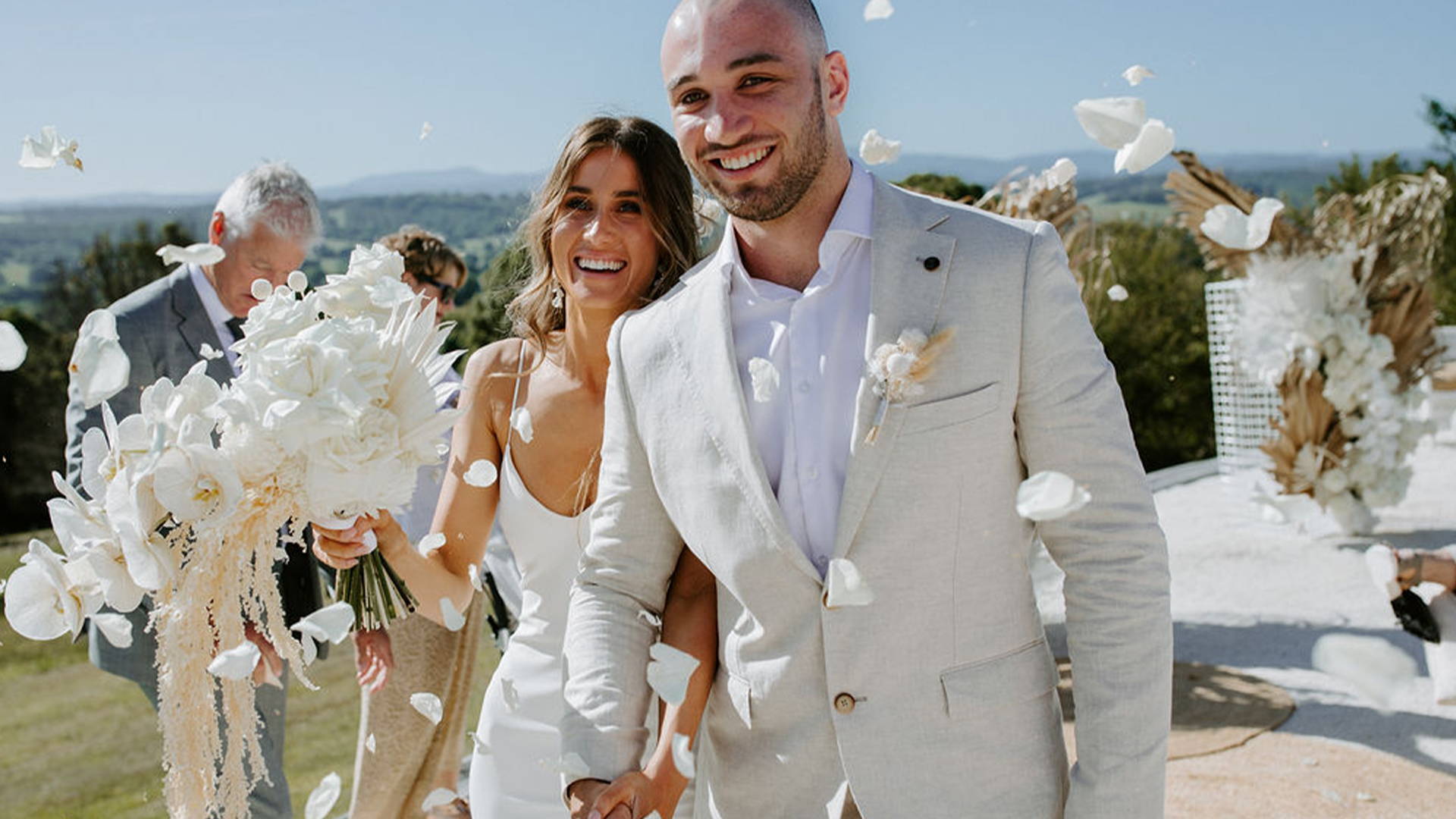 How many years now have you been married?

We have now been married a little over 1 year!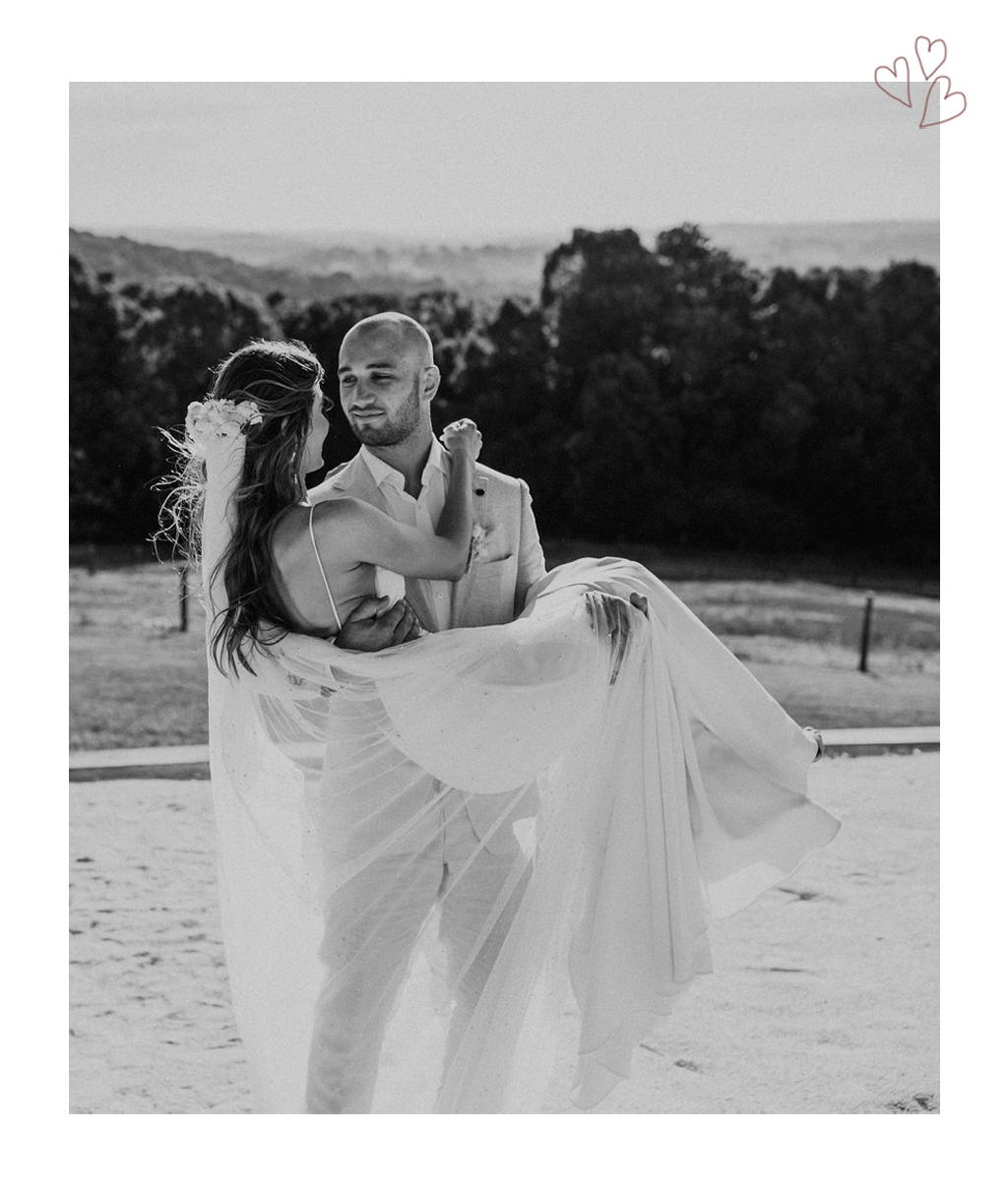 What was your favourite memory from your wedding day?

My favourite memory of my wedding day would have to be seeing my hubby waiting for me at the end of the aisle.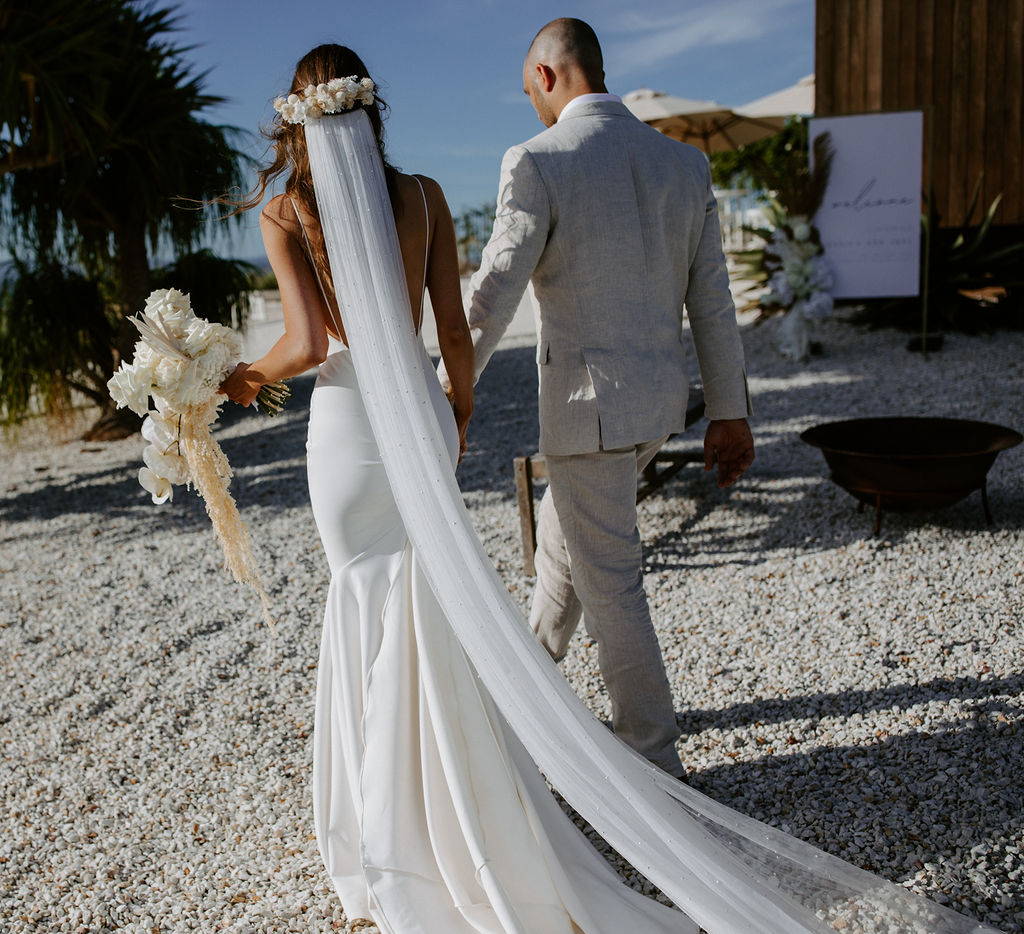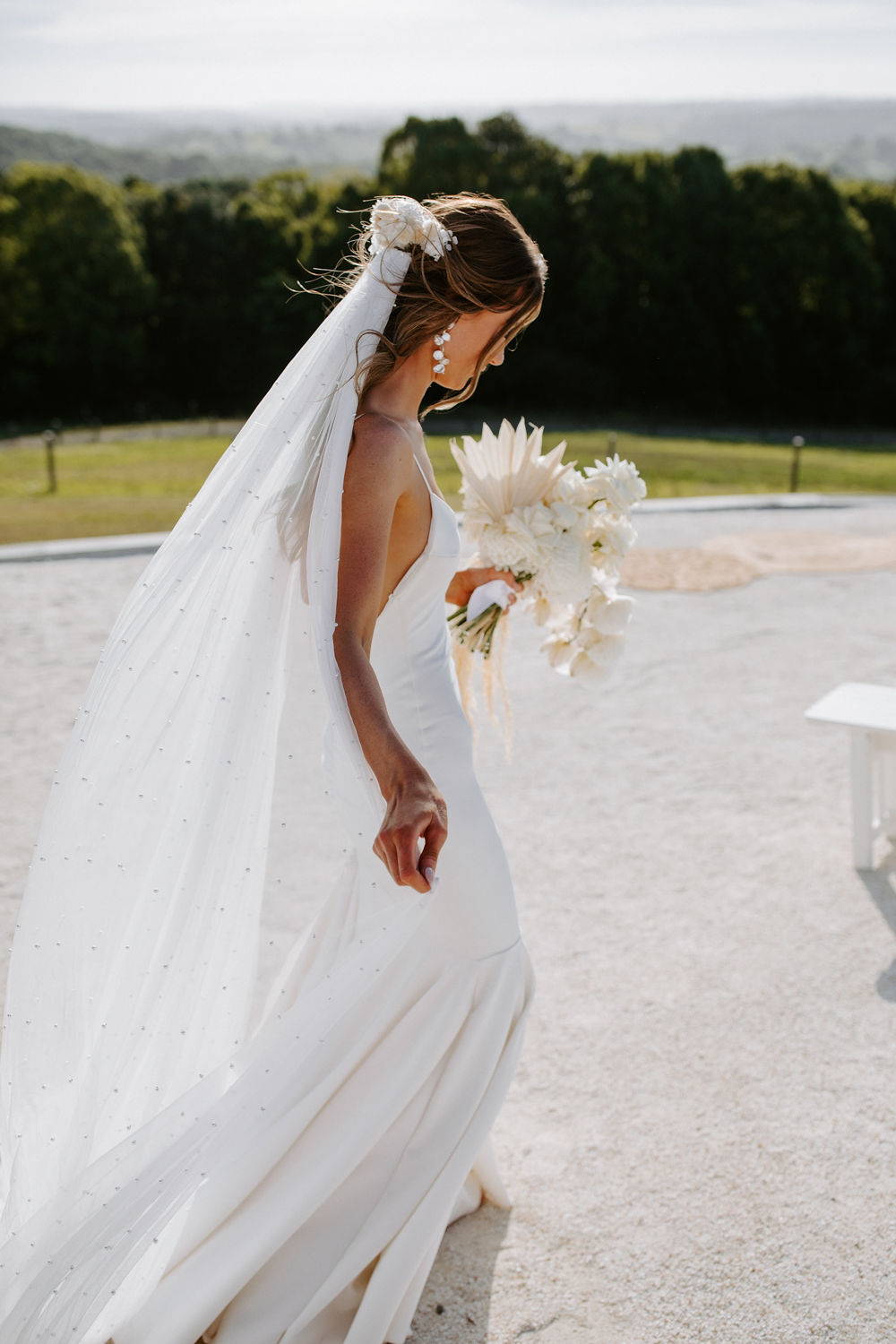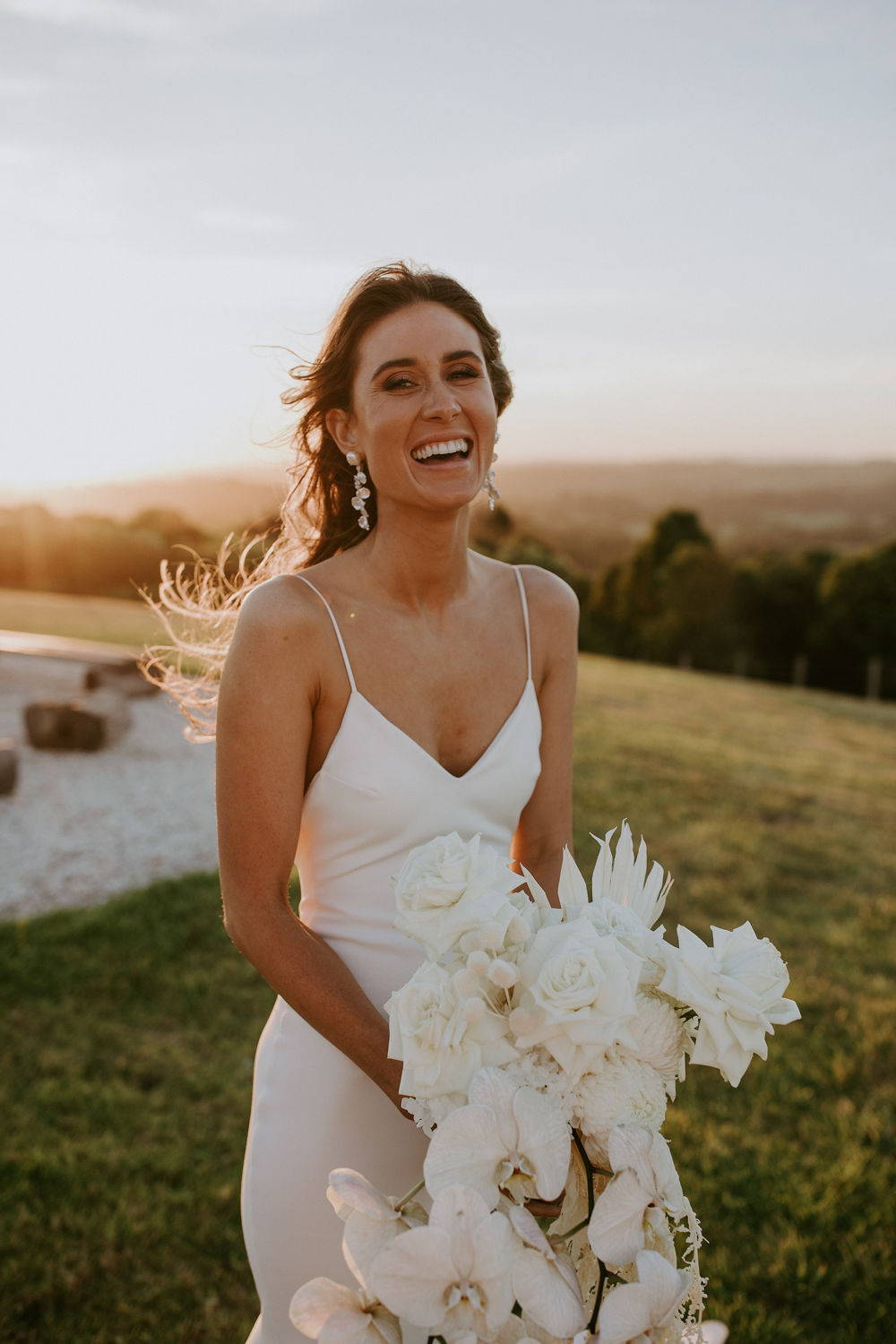 How did you feel wearing Grace Loves Lace on your wedding day? And what made you choose Clo Crepe gown?

Wearing the Clo Crepe gown made me feel genuinely beautiful on my wedding day. I chose the Clo Crepe Gown due to the shape it gave me. As I'm a little more of a thinner build, I felt it didn't swim on me and highlighted some of my more subtle curves and I just loved the simplicity of the design and fabric. I felt it was perfect for me!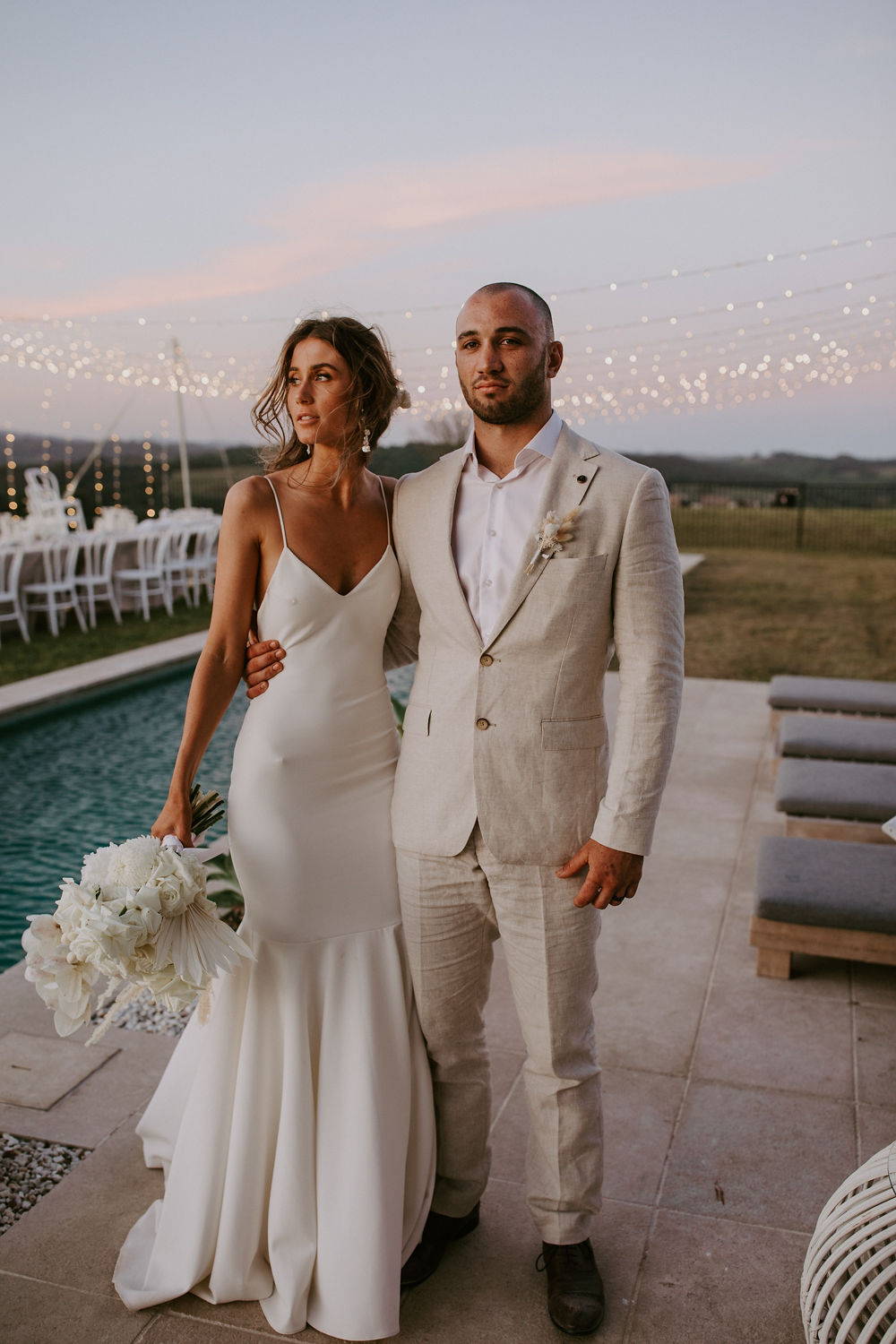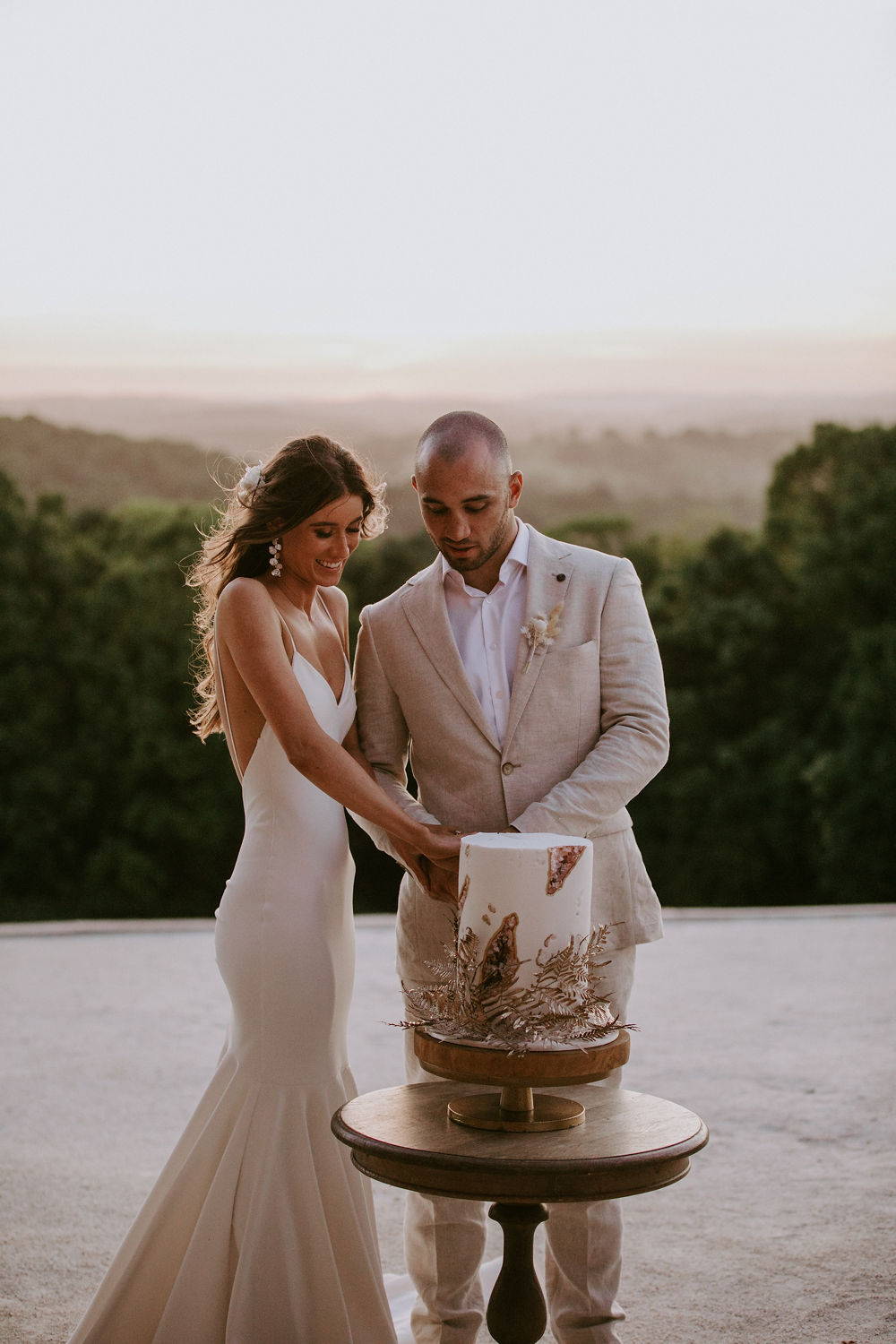 How do you celebrate love/ Valentine's Day now that you're married?

We've never done too much for Valentine's Day, but we mostly just make sure to take the time to truly be with each other on that day. We often get our favourite takeaway and eat it down at the lake whilst reflecting on the time spent together so far and how excited we are for the upcoming chapters.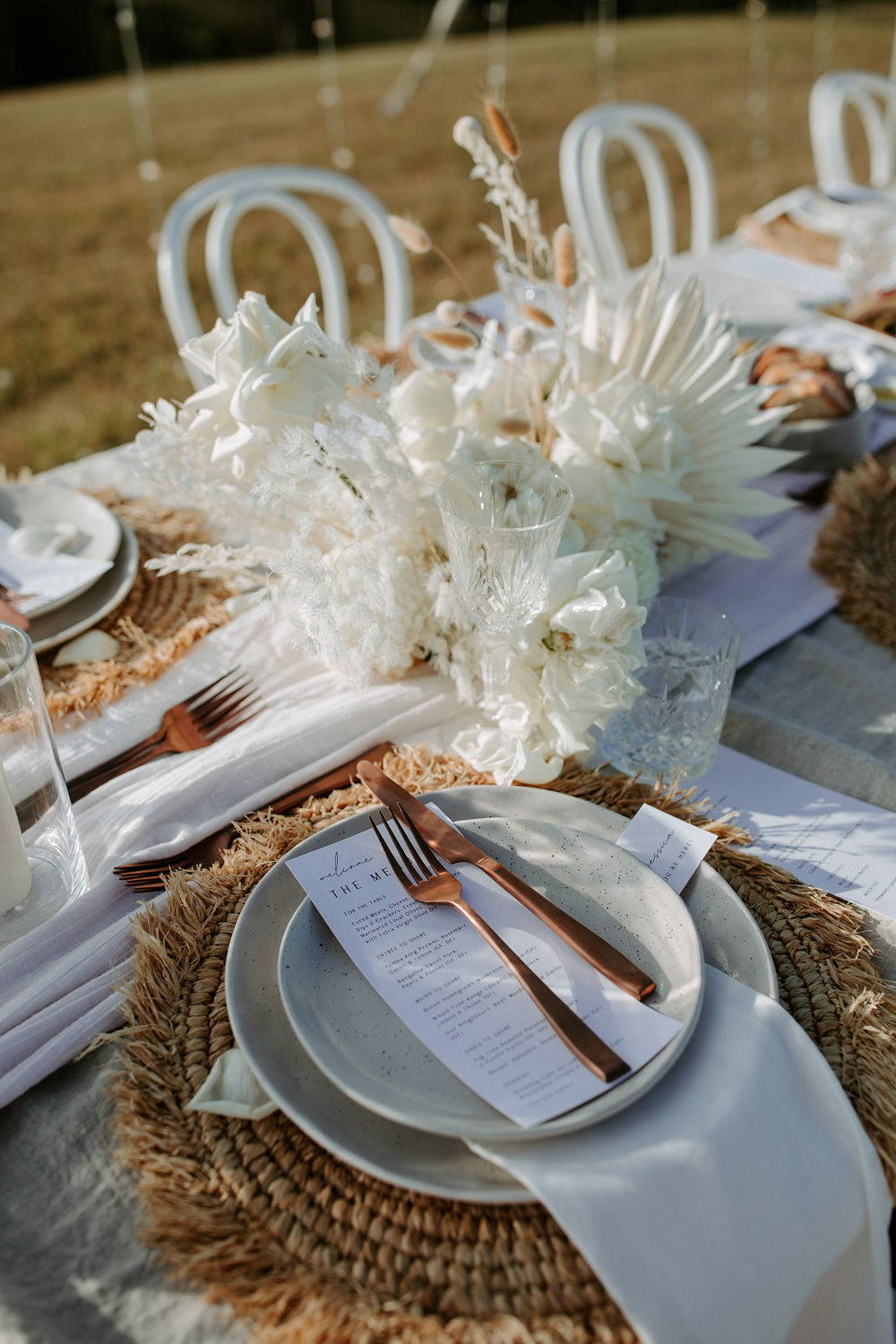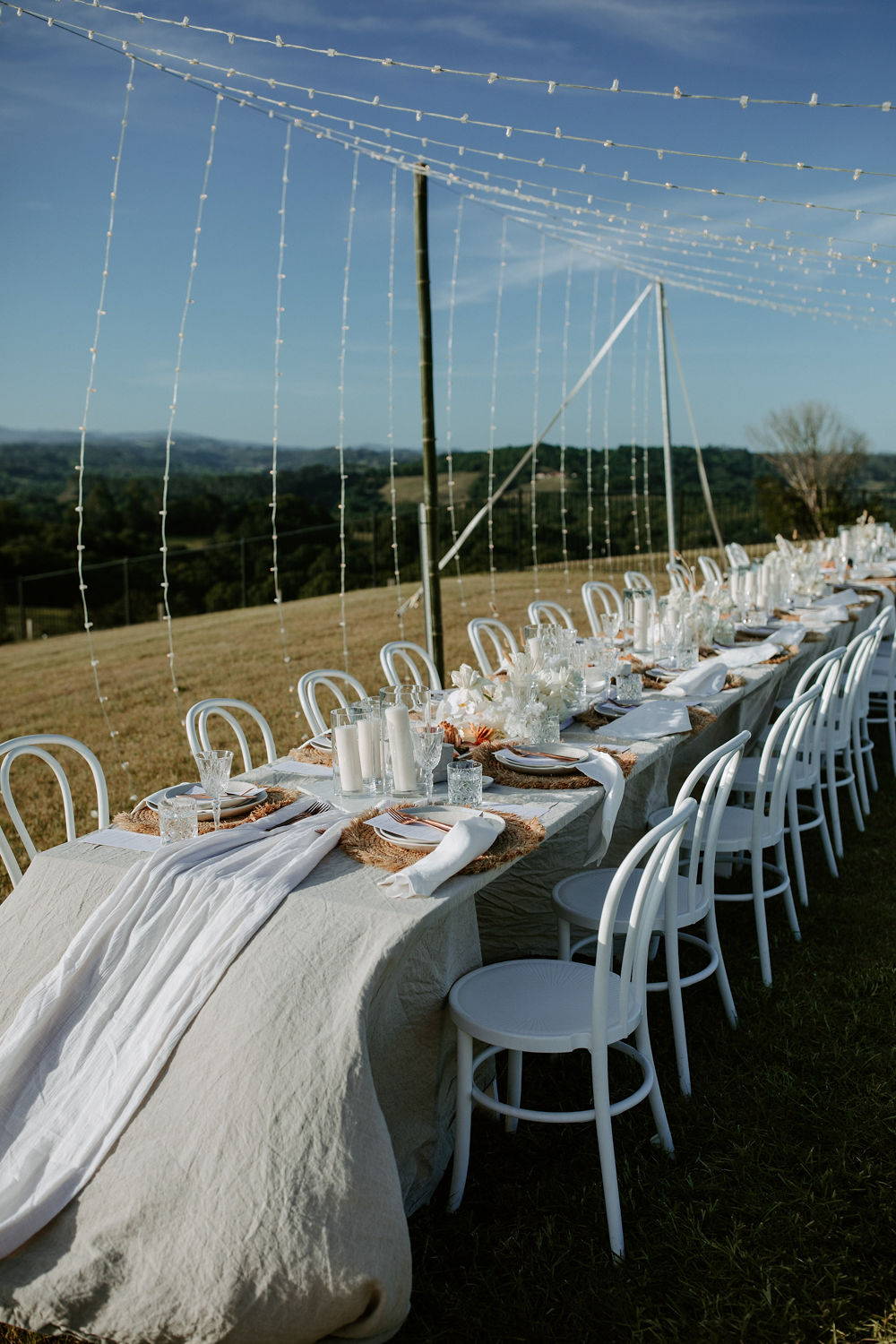 If you could re-live your wedding day, would you do anything different?

Nope. I wouldn't change a single thing! It was the best day of my life.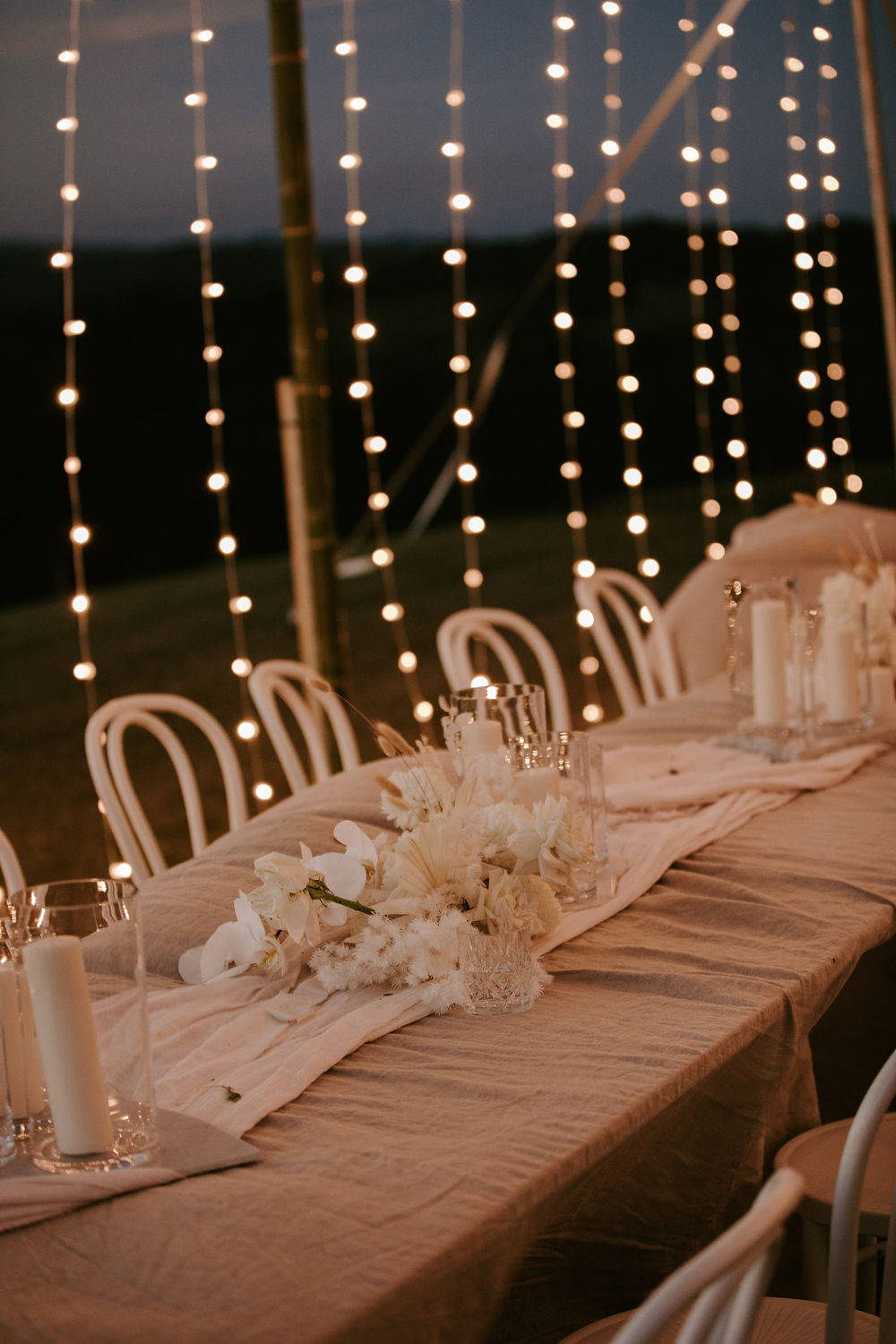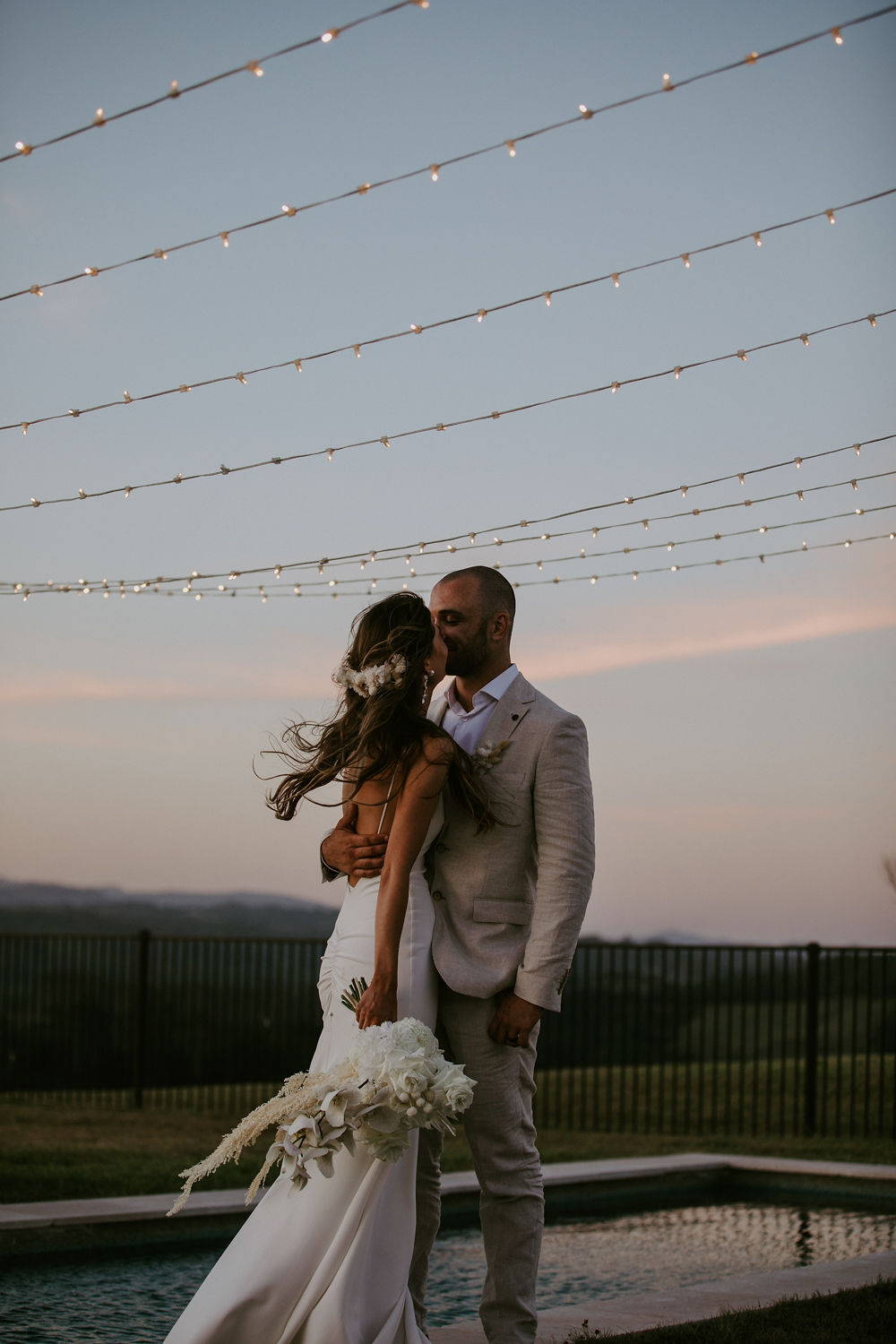 How do you keep the romance in your relationship alive day to day?

We make a concerted effort with each other. We make sure to have regular little date nights, text each other throughout the work day, remain playful with each other and are always able to have a good laugh and also ensuring there is regular, open communication too.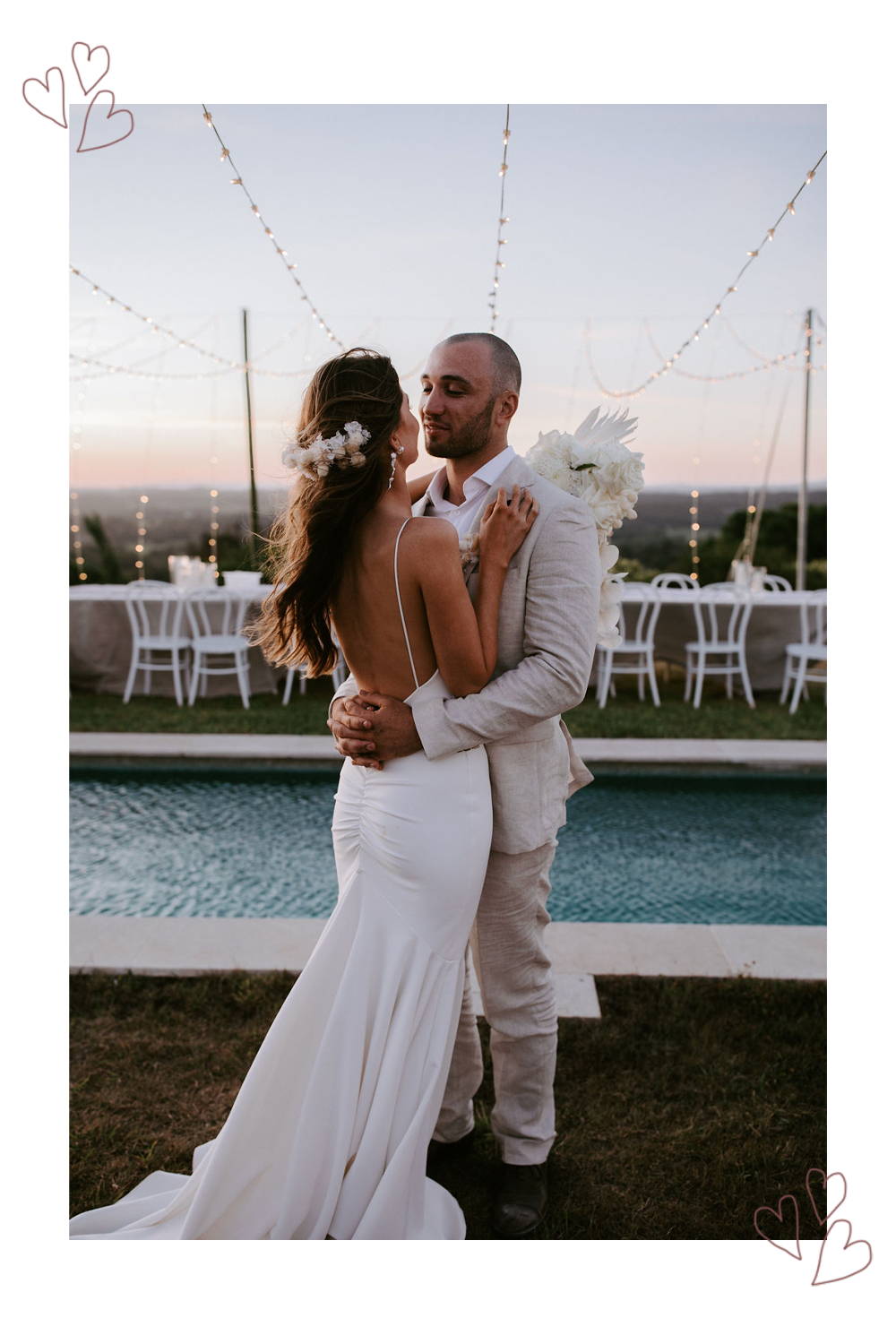 What made you choose to have your wedding in Byron Bay?

The venues available in Byron really suited the vibe I was after for our wedding and it has always been a place I have loved to visit.  
What is the most romantic thing Joel has ever done for you? Or vis vera?

Oo this is a bit of a toughy actually! Aside from the obvious being the proposal, it probably sounds a little lame but I'd have to say the most romantic thing Joel has done for me would be surprising me with a thoughtful gesture of a random picnic at the beach, or just spontaneously extending a drive home together to just listen to music, laugh, sing and chat together for ages.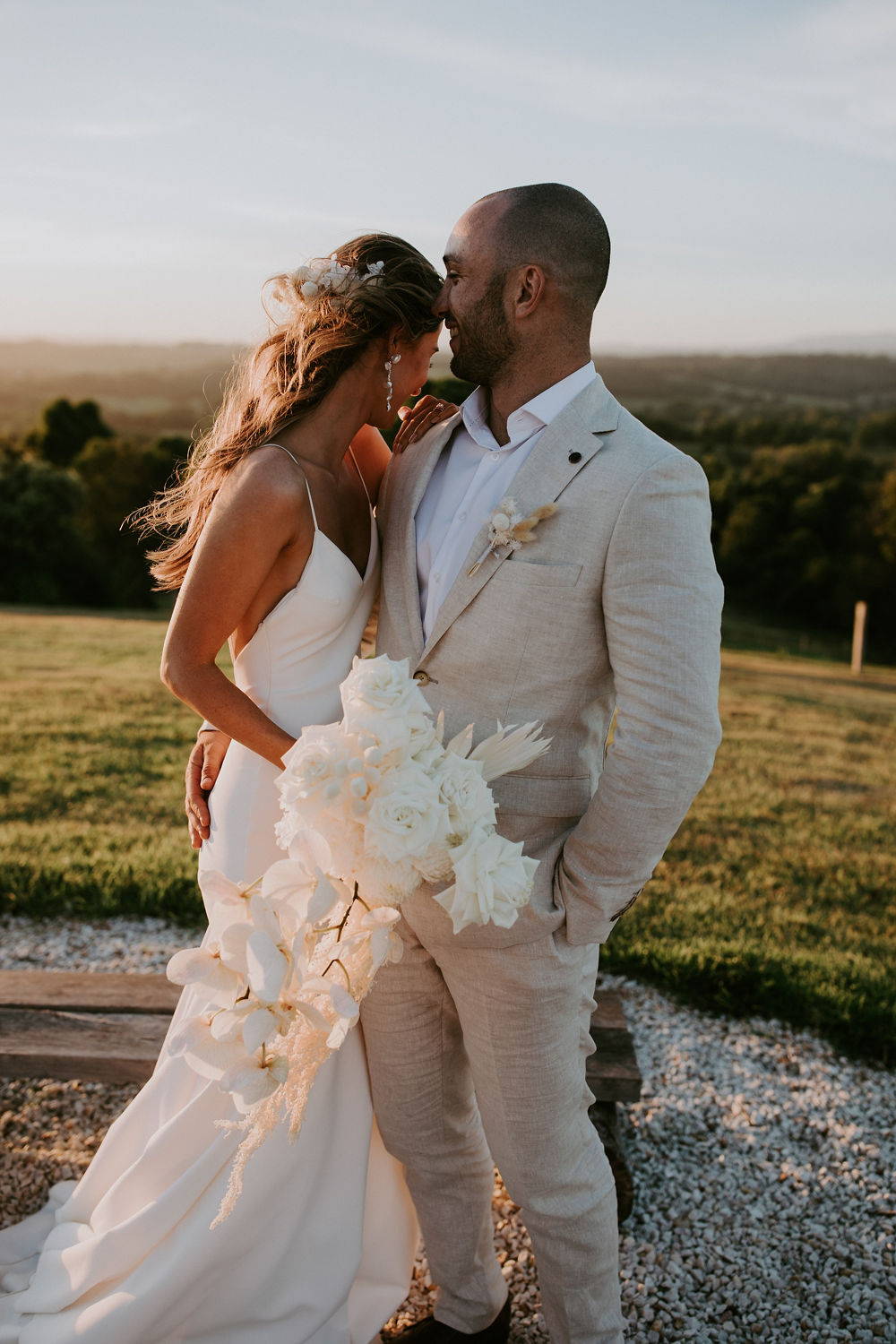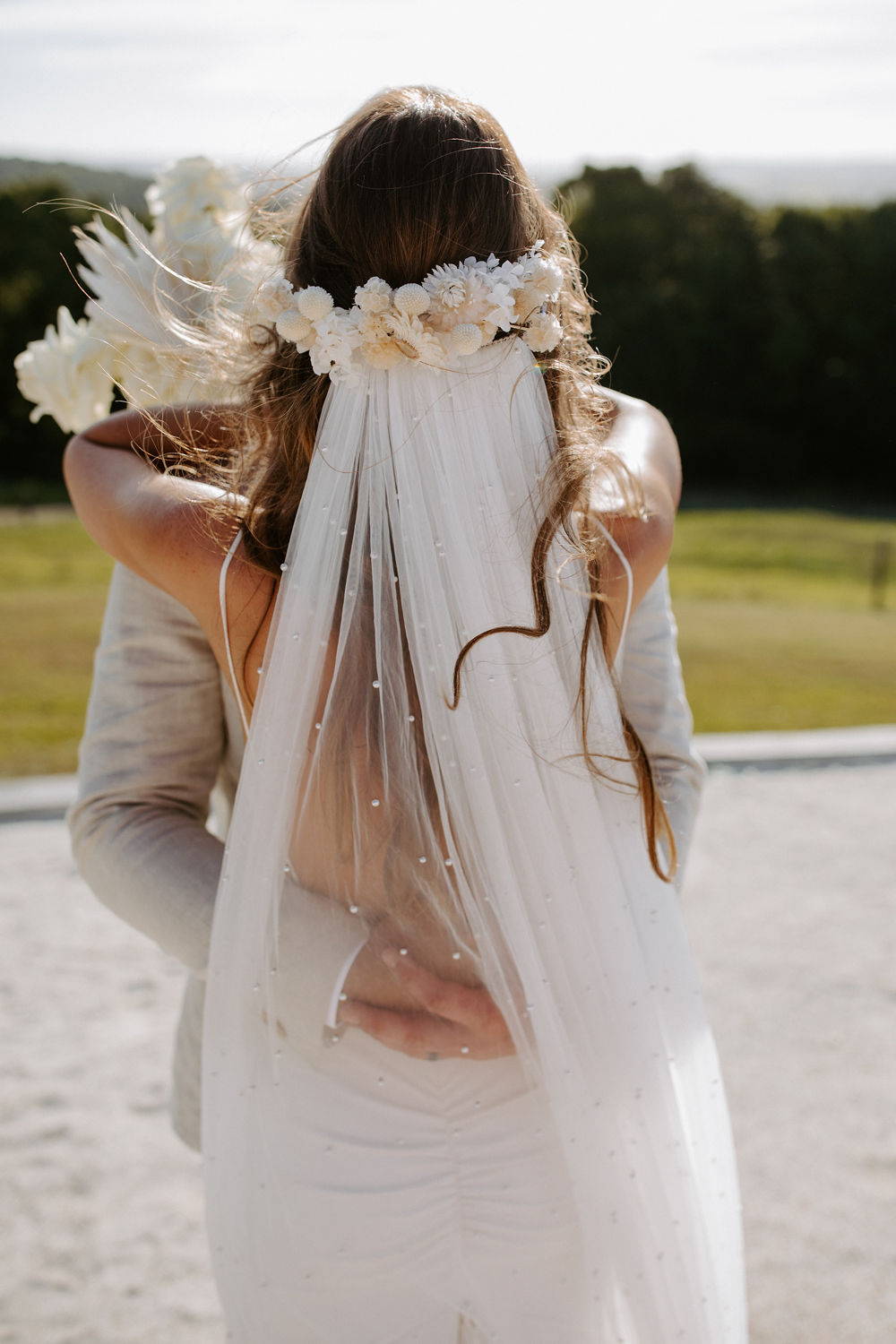 What advice would you give to a young couple in their first year of marriage?

Keep communication open, lean on each other when you need to, keep up the date nights, don't just settle because you're married to each other now – it's important to keep making an effort. Oh and always own your part in an argument, even if the other is actually in the wrong, everyone plays a part in how an argument unfolds. It's not what you argue about but how you come together in the end that counts most!