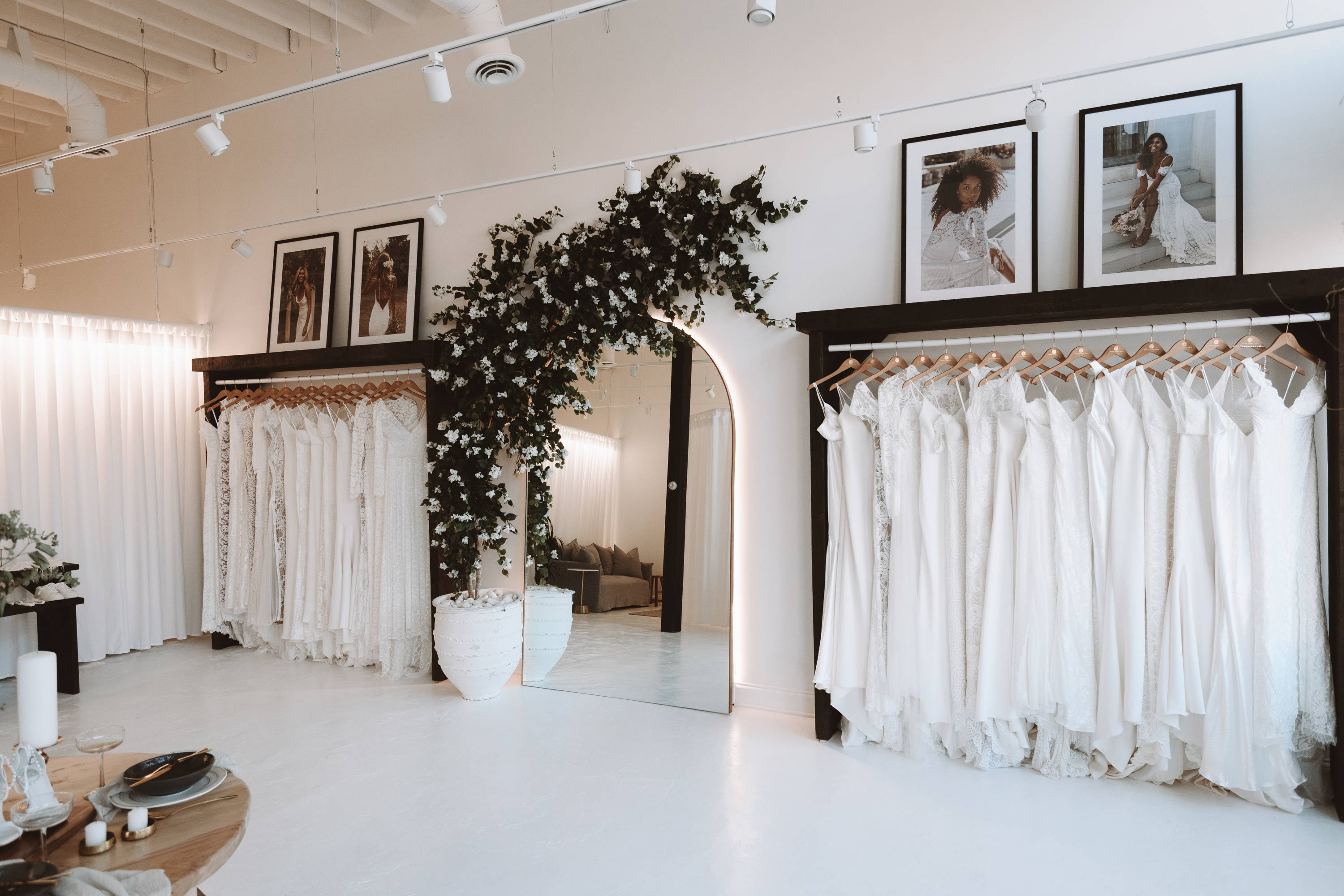 Minneapolis Bridal Boutique
Discover our Minneapolis bridal boutique, the ultimate place to find your dream wedding dress. 
At your appointment, our expert stylist will greet you and guide you through the process, ensuring you feel comfortable, confident and beautiful. 
To make the most of your appointment, we recommend that you choose your five favorite wedding dresses from our collection, so they are waiting in your own private suite when you arrive.
Take a Look
Inside the Space
Minneapolis, Let's Get Married!
Our Minneapolis bridal boutique has been designed with the Grace Loves Lace woman in mind. Take a moment to relish in the surrounds of our chic curated space – with earthy tones and accents of rustic decor.  
From the moment you walk into our boutique, you will be greeted by your own friendly stylist with a chilled glass of bubbles, before moving into your private styling suite, where you'll try on our luxurious wedding dresses at your leisure. Your Minneapolis bridal appointment will be anything but rushed – this is your chance to take your time, feel the fabrics, experience the comfort of our silhouettes and envisage yourself on the most magical day of your life. 
During your appointment, you'll experience hand-crafted gowns created from premium laces, crepes and silks, ethically and sustainably made. Whether you're a modern, classic, bohemian or luxe beauty, our collections include an array of wedding gowns to empower you and make you feel like the best version of yourself on your special day. 
We have no doubt you will be totally enamored once you've found 'The One' and our Minneapolis stylists are so honored to be a part of this unforgettable experience.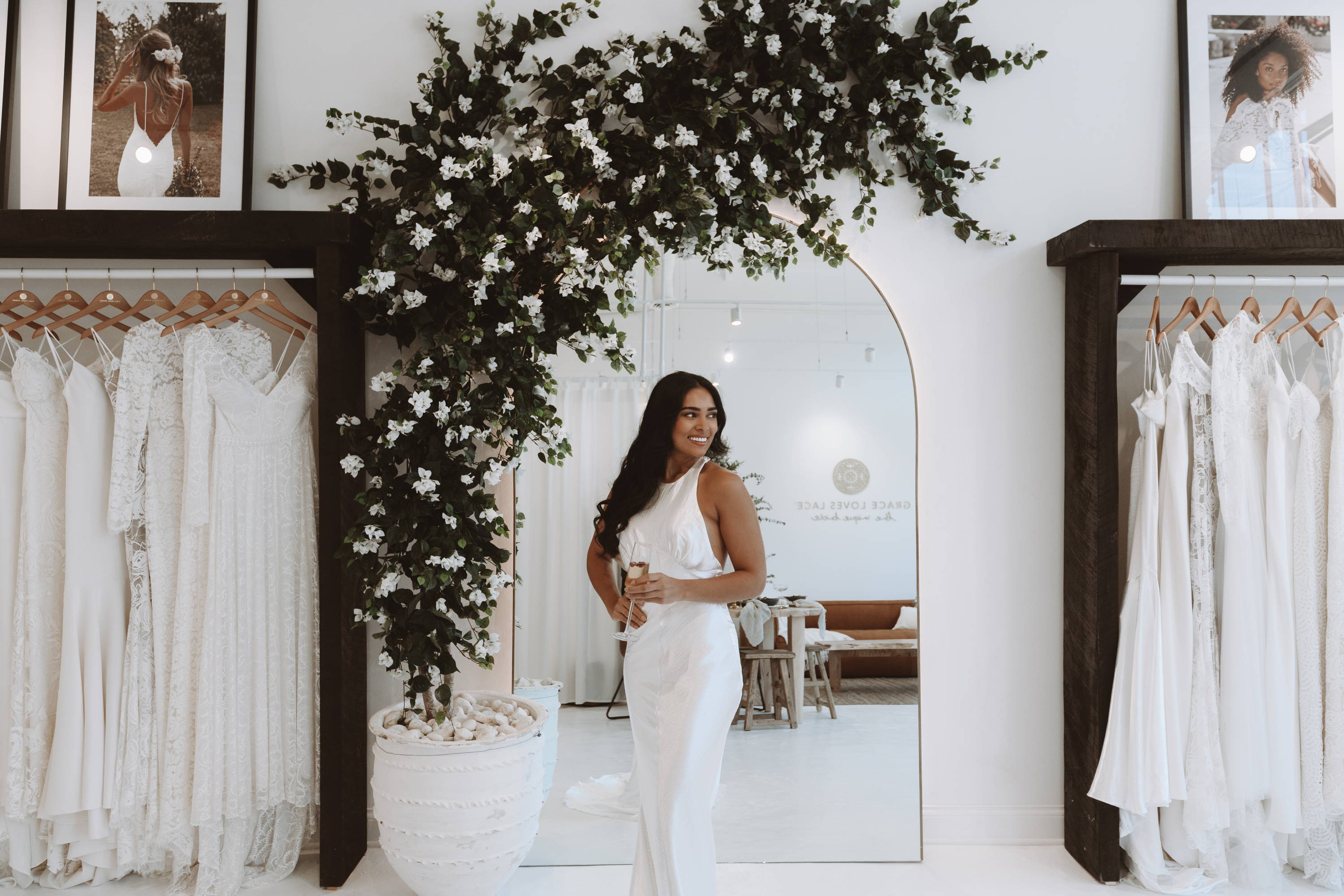 MON

9:00 am - 5:30 pm

TUE

9:00 am - 5:30 pm

WED

9:00 am - 5:30 pm

THU

9:00 am - 7:00 pm

FRI

9:00 am - 5:30 pm

SAT

9:00 am - 7:00 pm

SUN

9:00 am - 5:30 pm
MON

9:00 am - 5:30 pm

TUE

9:00 am - 5:30 pm

WED

9:00 am - 5:30 pm

THU

9:00 am - 7:00 pm

FRI

9:00 am - 5:30 pm

SAT

9:00 am - 7:00 pm

SUN

9:00 am - 5:30 pm
Minneapolis Bridal Boutique Gallery
Our Minneapolis bridal shop exudes sophistication, style and grace. Our boutique was designed
to inspire and captivate, offering a luxurious and intimate backdrop for brides to be.  
Our boutique is filled with natural light and adorned with lush greenery, creating a serene
and calming environment that will make you feel right at home.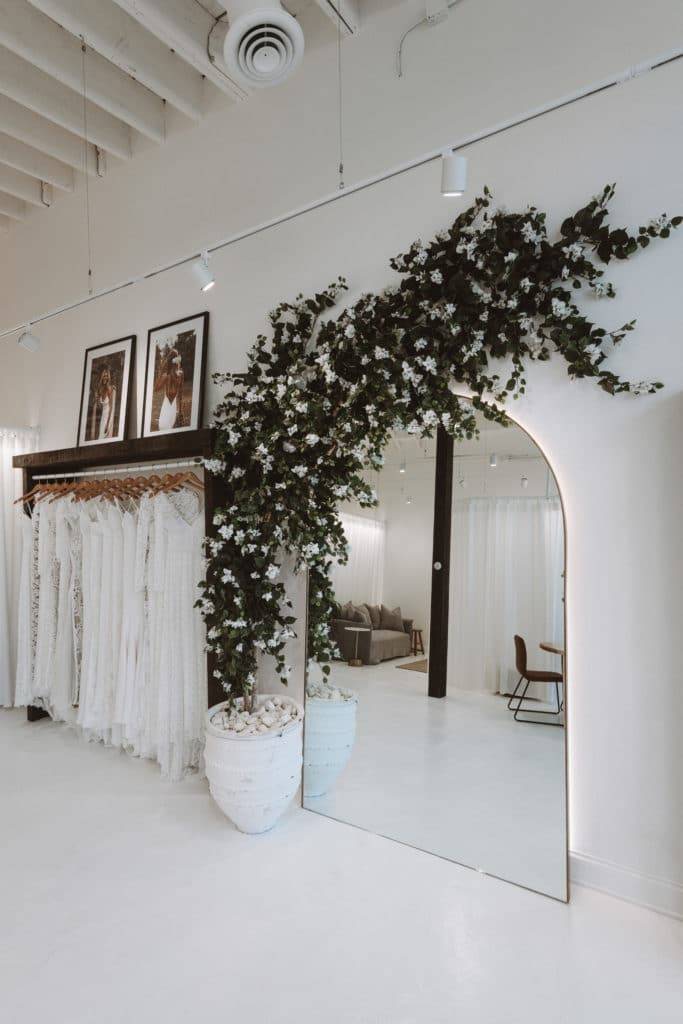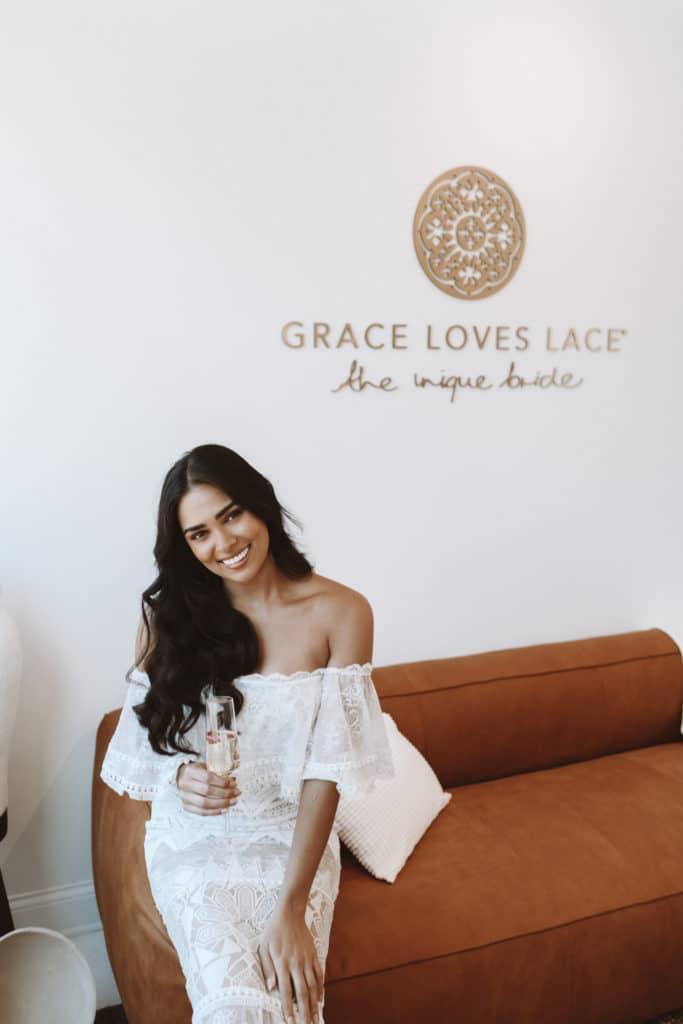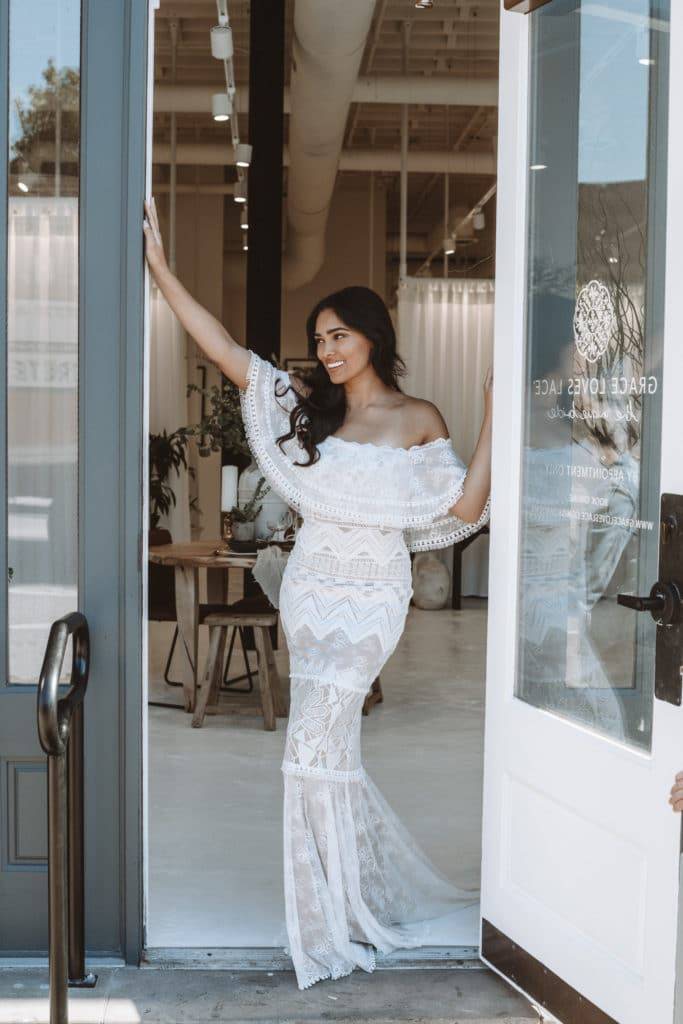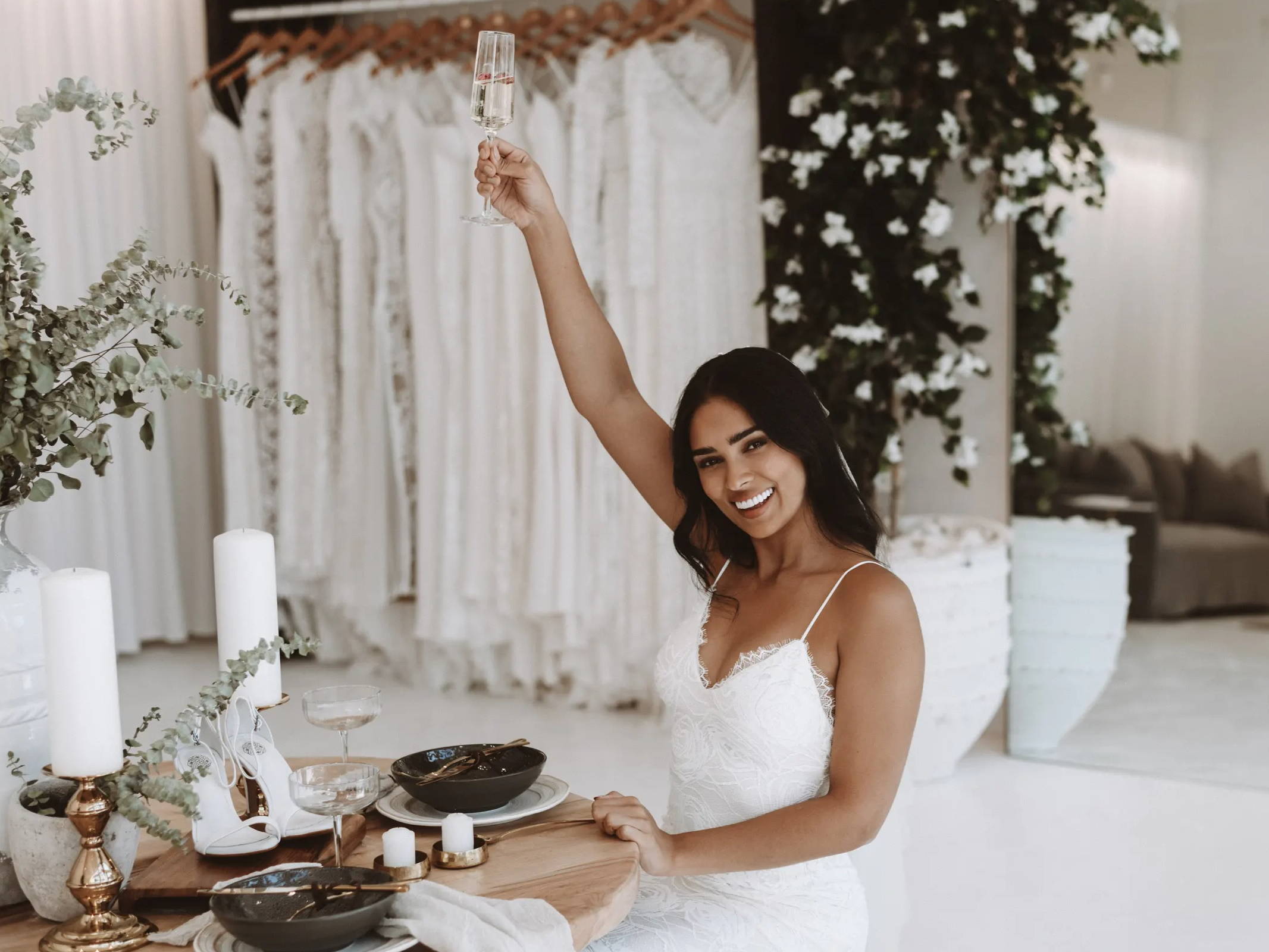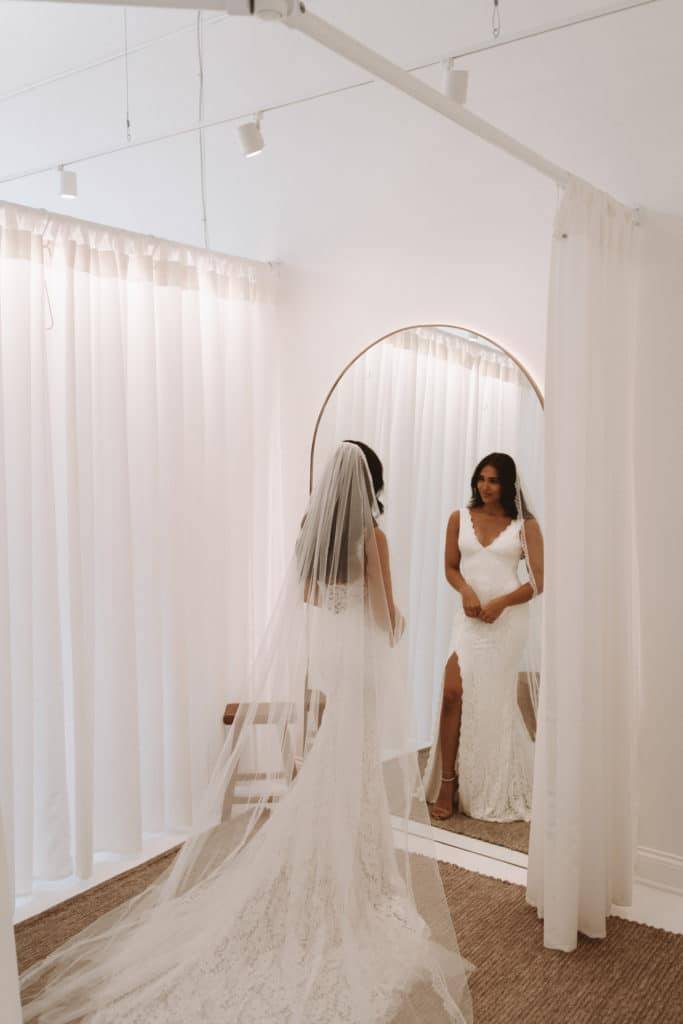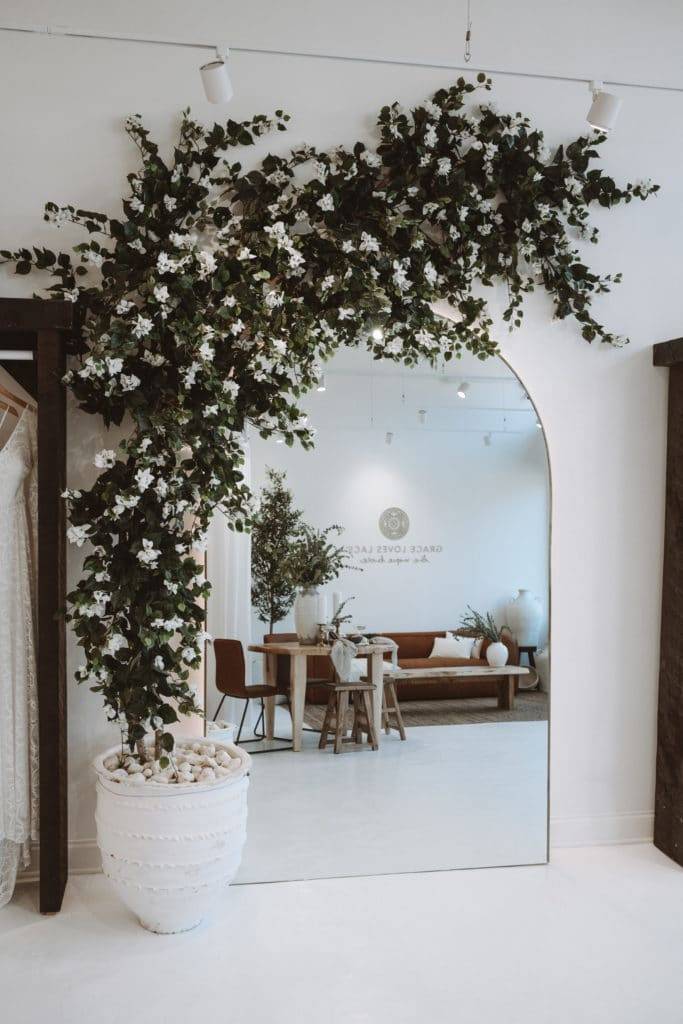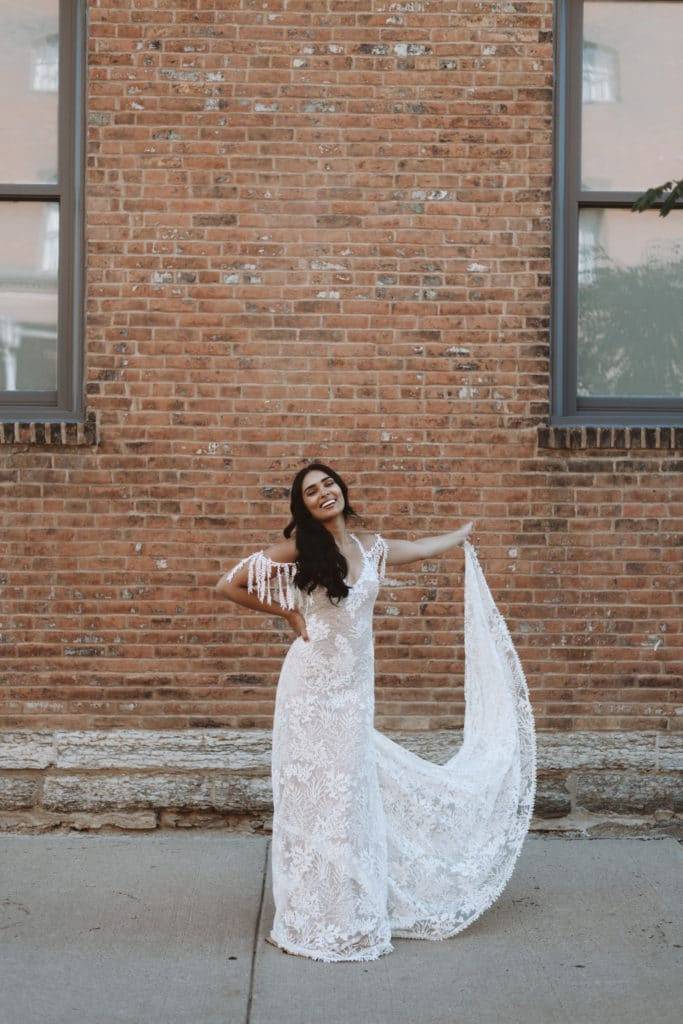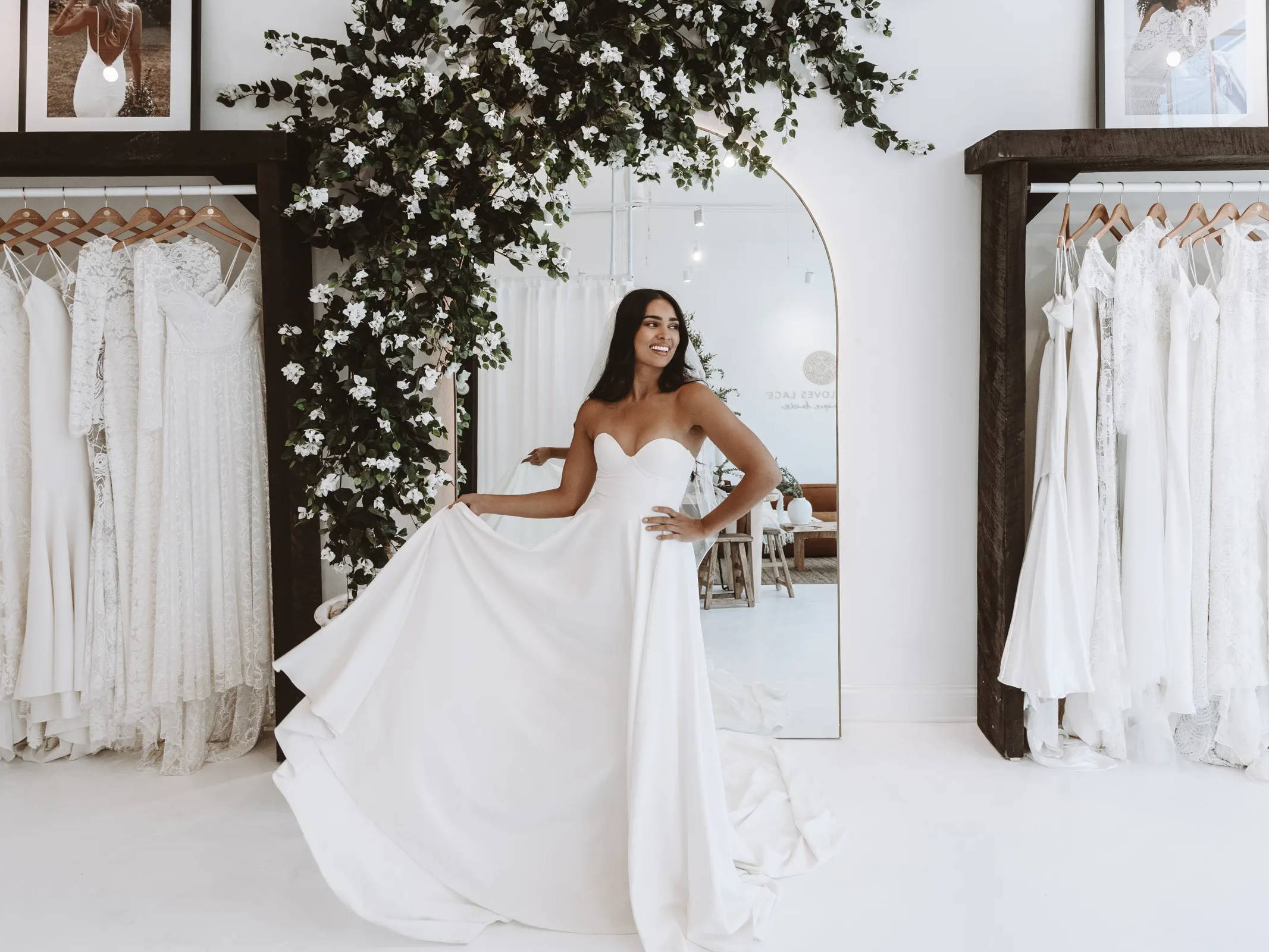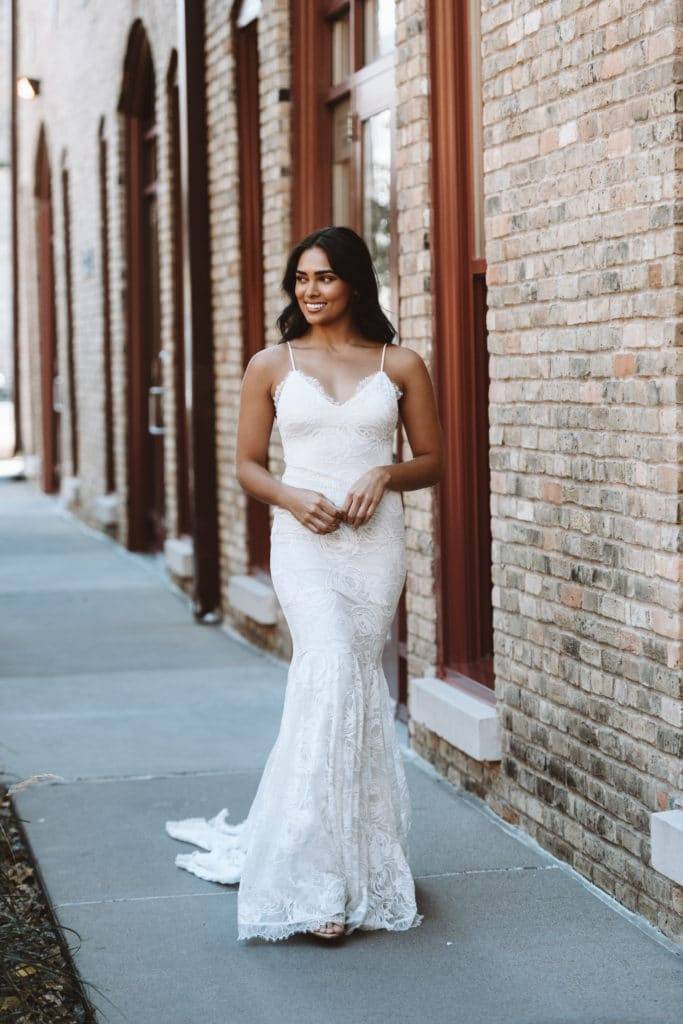 LOVE NOTE FROM GRACE BRIDE, JESSICA
"I had a dress try on at Grace Loves Lace in December and cannot recommend them enough. I came in with a few dresses I knew I wanted to try on, but ended up loving the one that Lauren, my stylist, suggested. Lauren is an absolute pro and was so helpful and fun to work with. If you are looking for a professional, friendly, enthusiastic and knowledgeable showroom with beautiful gowns, GO HERE."
LOVE NOTE FROM GRACE BRIDE, KATHRIN
"Emily at Grace loves lace was fabulous. After trying dresses on at a few different places, I can say my experience at GLL with Emily was by far the best. She was helpful, professional, understanding and made great suggestions. She helped me find my dress and was patient with me. Not to mention the dresses here are so comfortable. 10/10 recommend!"
LOVE NOTE FROM GRACE BRIDE, AMY
"This was such a fun experience! Karolina made everything so easy and wow, the dresses were absolutely gorgeous. This shop needs to be top of your list of you are wedding dress shopping in the Twin Cities!"