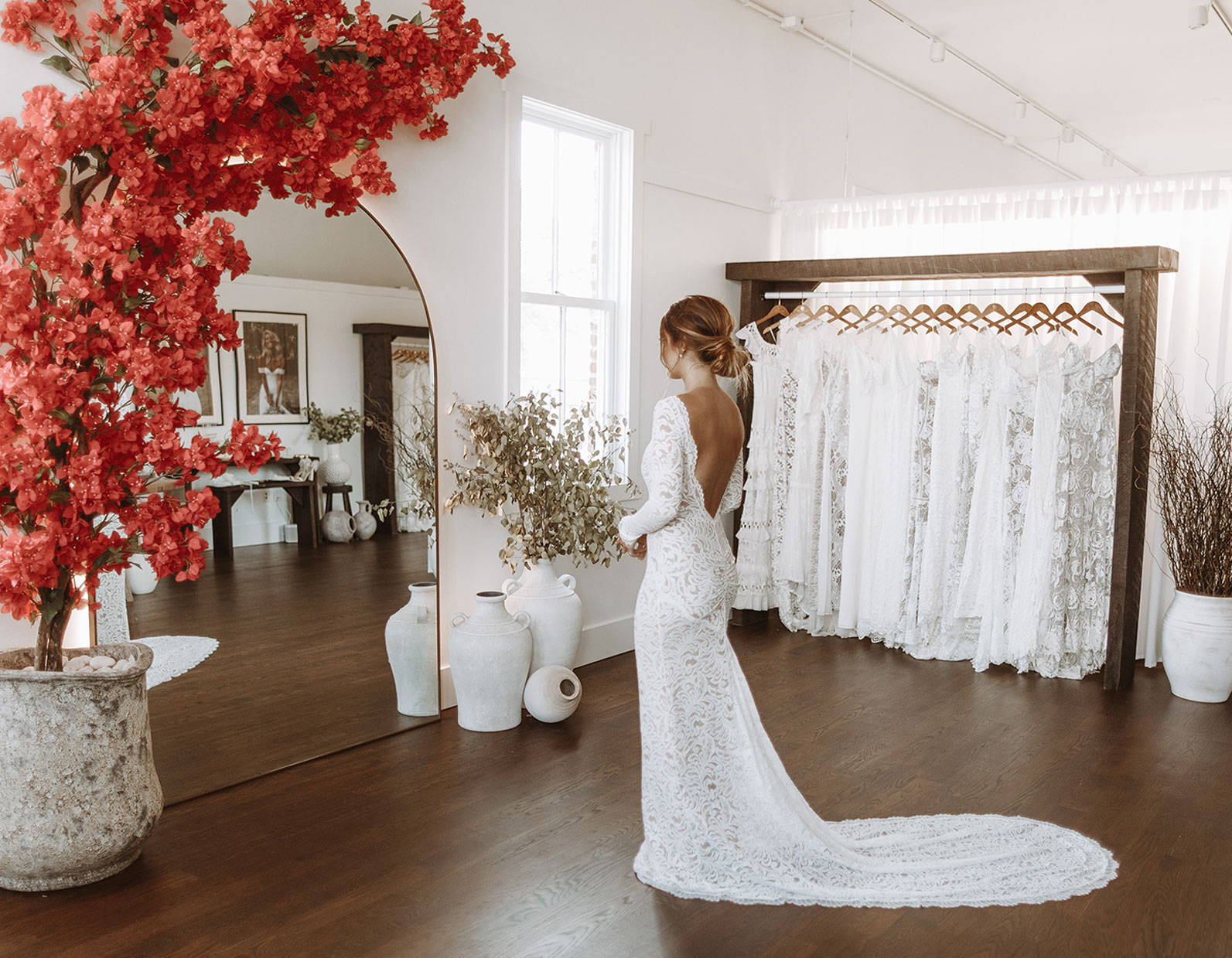 Nashville Bridal Boutique
For a unique and unforgettable bridal shopping experience, look no further than our stylish Nashville showroom. 
At your appointment, you'll be greeted by a friendly stylist before settling into your own private styling suite. We have no doubt you'll find the perfect dress to complement your style, body shape and wedding type. 
Book your bridal appointment online today and say yes to 'the one!'.
Take a Look
Inside the Space
Nashville, Let's Get Married!
Step inside Nashville bridal boutique, where we've created a bridal haven for the GRACE woman. Immerse yourself in the warm and earthy tones and bask in the glow of our timelessly elegant space, crafted with rustic decor and vibrant bougainvillea. 
Once you arrive, our lovely stylist will greet you with a chilled glass of bubbles and then it's off to your private styling suite, where you can leisurely try on five luxurious and iconic wedding dresses of your choice. 
Take your time, feel the fabrics, and envision yourself on your special day. Our hand-crafted gowns are made from premium lace, crepe and silks, and are ethically and sustainably made. 
Our collections cater to modern, classic, bohemian, and luxe beauties alike, with a wide range of styles to make you feel like the best version of yourself. 
We know you'll fall head over heels once you find "the one," and our Nashville stylists feel privileged to be a part of your bridal journey.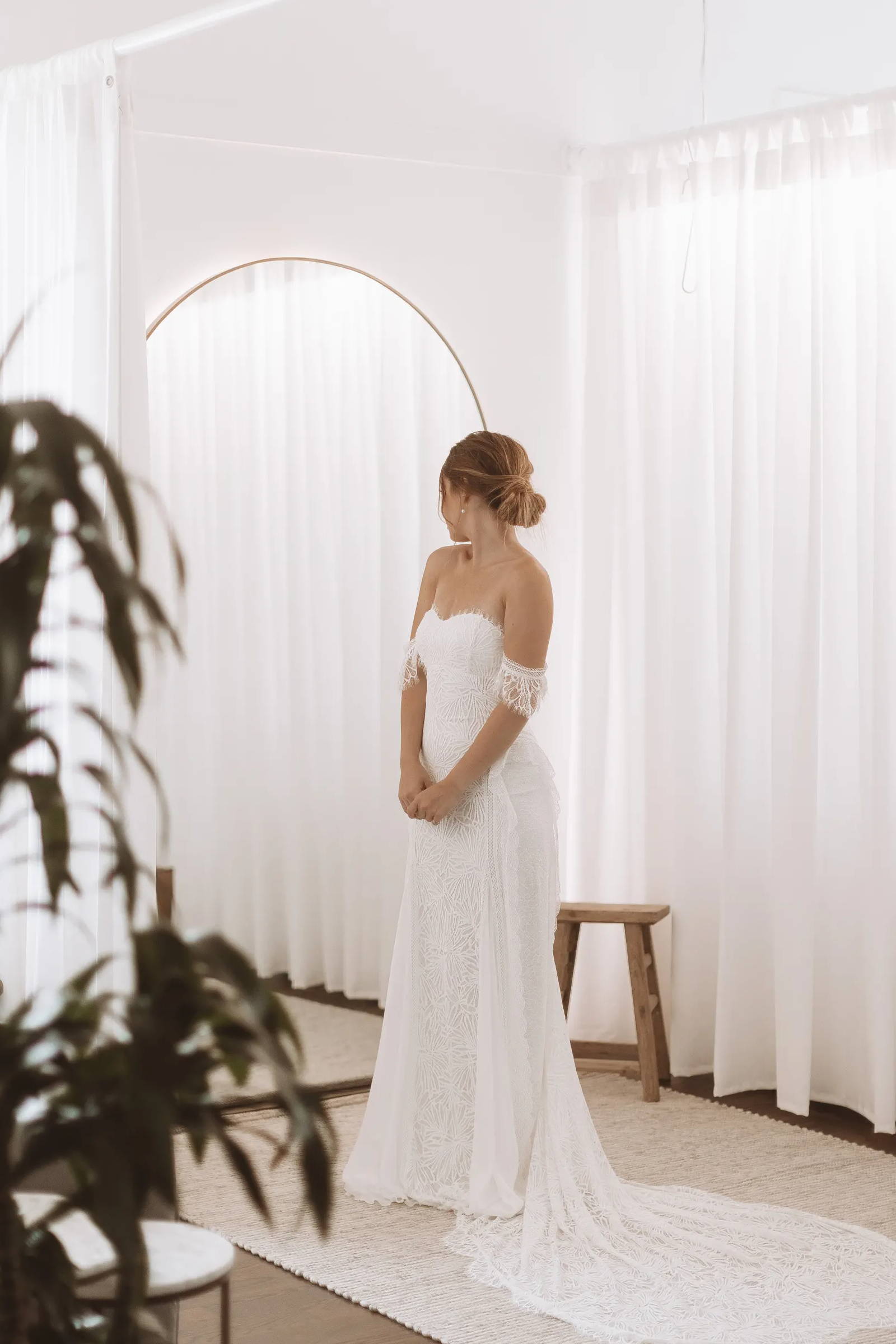 MON

9:00 am - 5:30 pm

TUE

9:00 am - 5:30 pm

WED

9:00 am - 5:30 pm

THU

9:00 am - 5:30 pm

FRI

9:00 am - 5:30 pm

SAT

9:00 am - 7:00 pm

SUN

9:00 am - 5:30 pm
MON

8:30 am - 5:30 pm

TUE

8:30 am - 5:30 pm

WED

8:30 am - 5:30 pm

THU

8:30 am - 7:00 pm

FRI

8:30 am - 5:30 pm

SAT

8:30 am - 7:00 pm

SUN

8:30 am - 5:30 pm
Nashville Bridal Boutique Gallery

Ready to step into a bridal wonderland that will leave you swooning? Experience our Nashville bridal boutique for yourself and book your bridal appointment today.  
Take a sneak peek inside the stunning space and prepare yourself to be transported into a rustic decor, surrounded by earthy tones, and vibrant bougainvillea.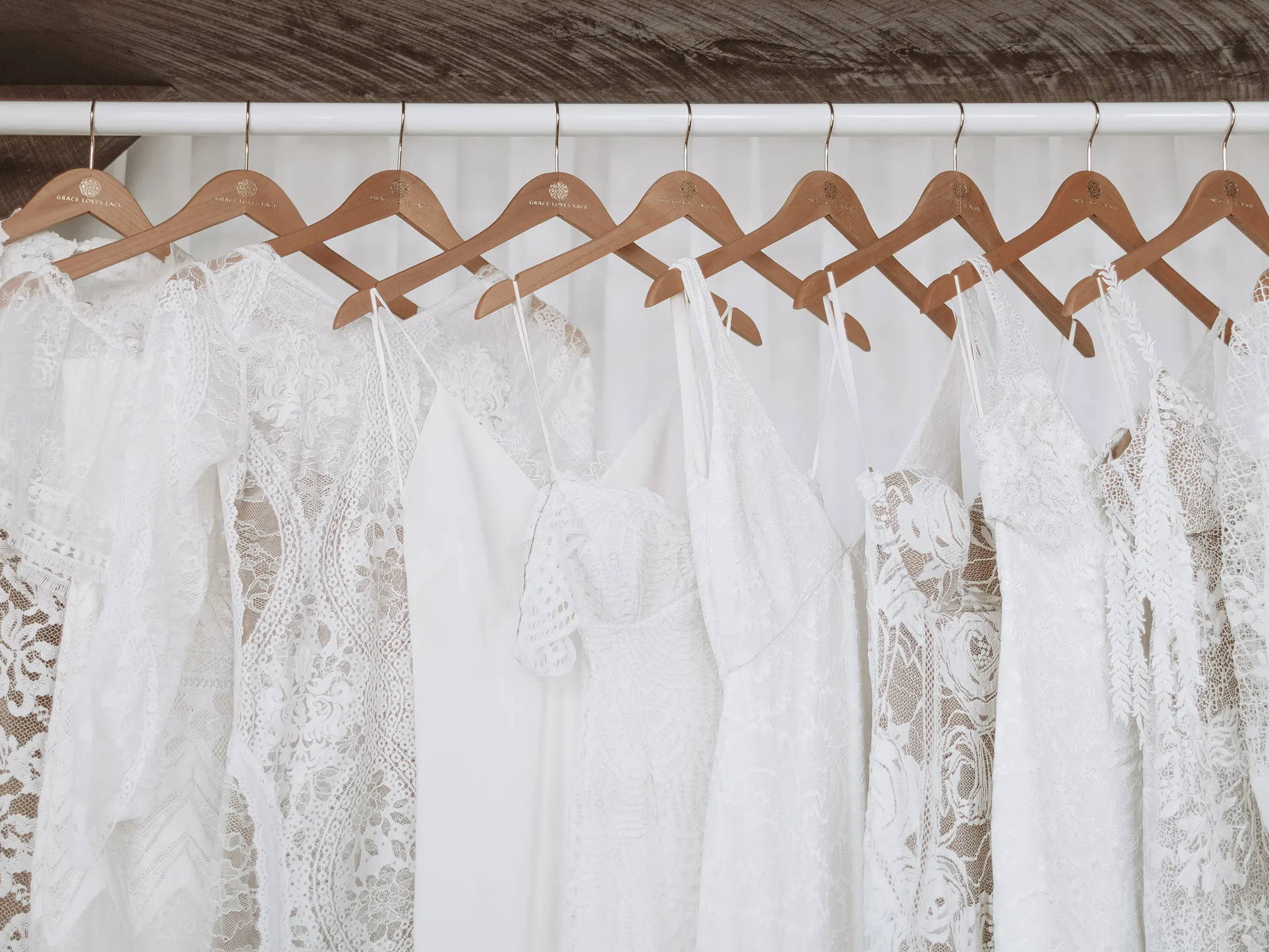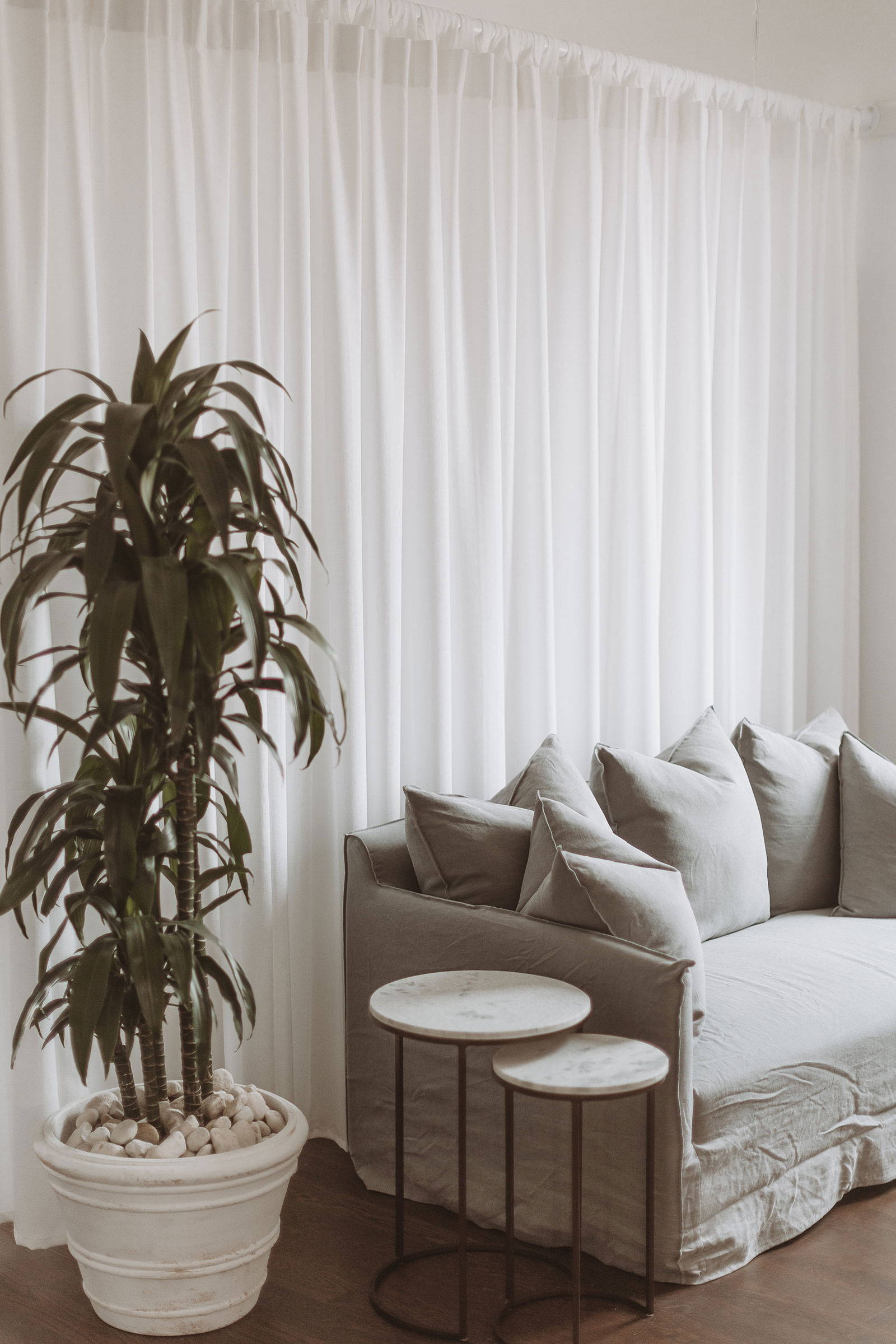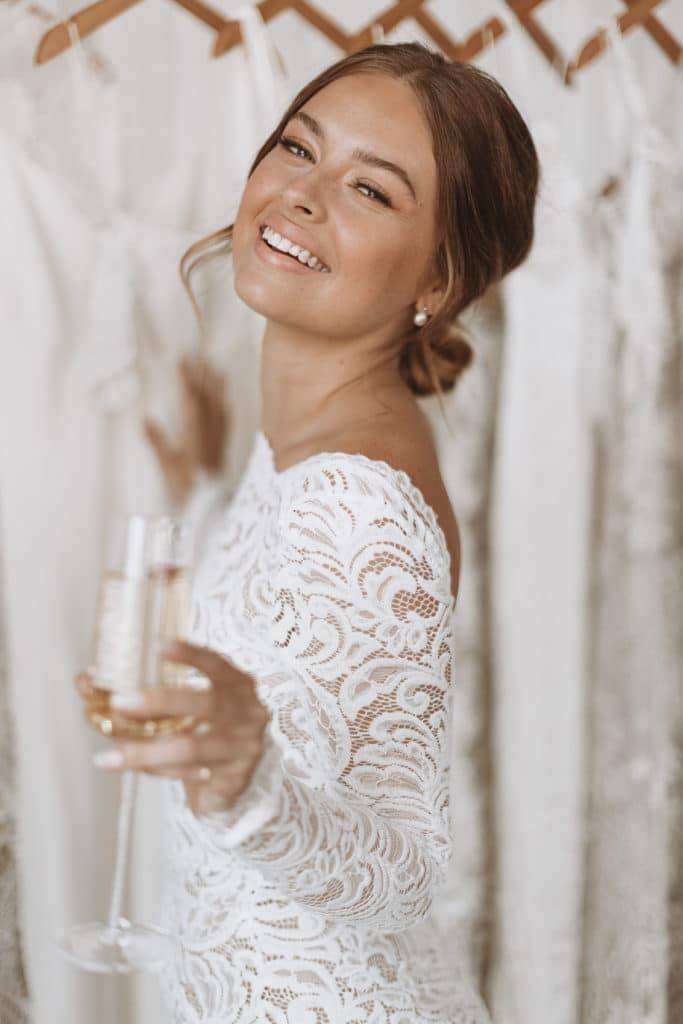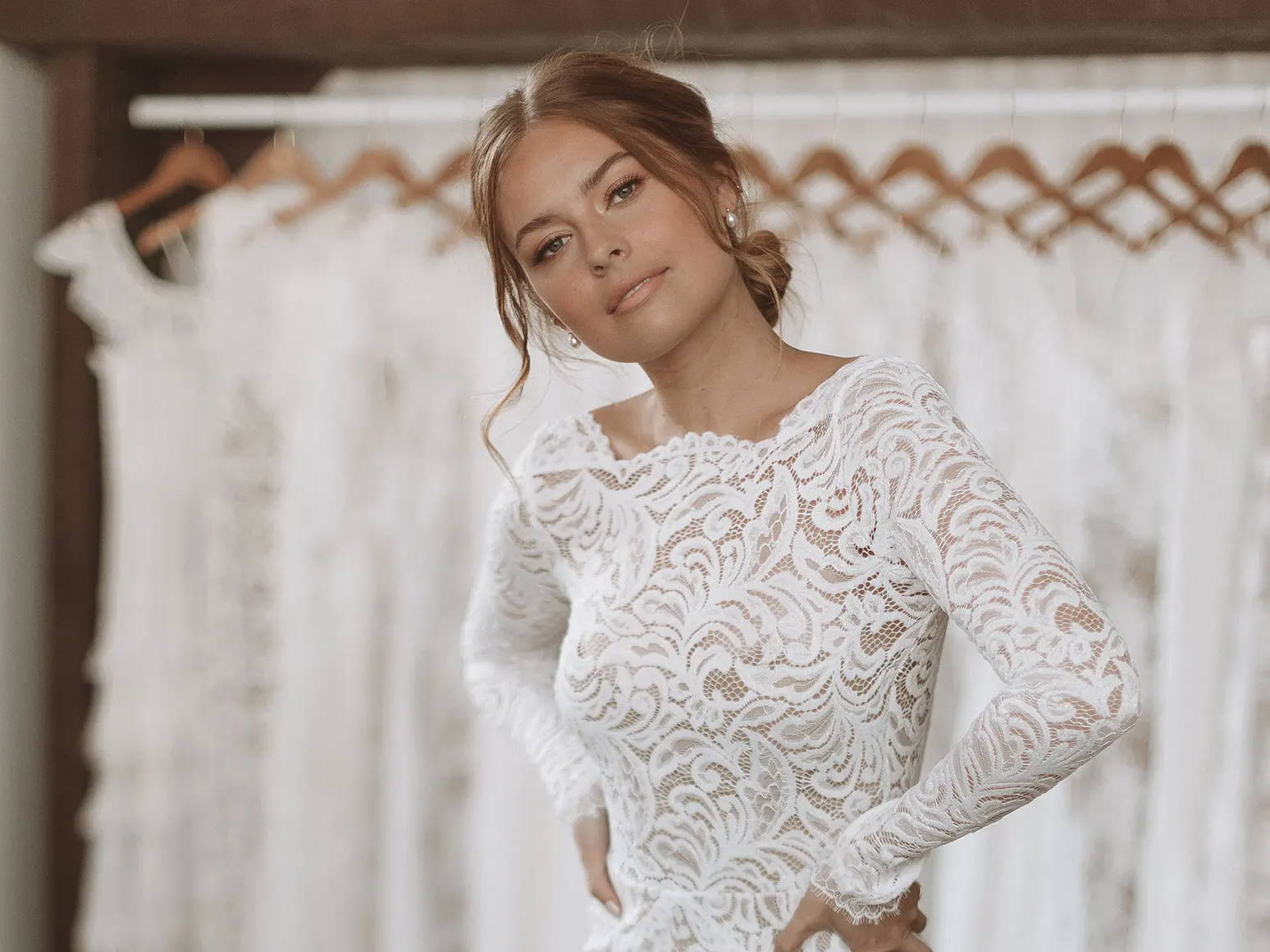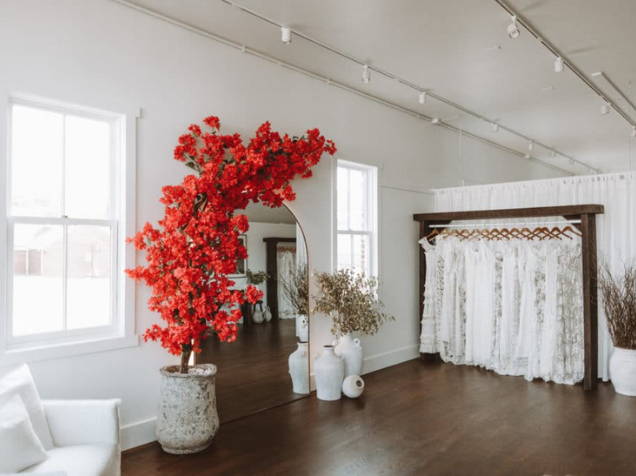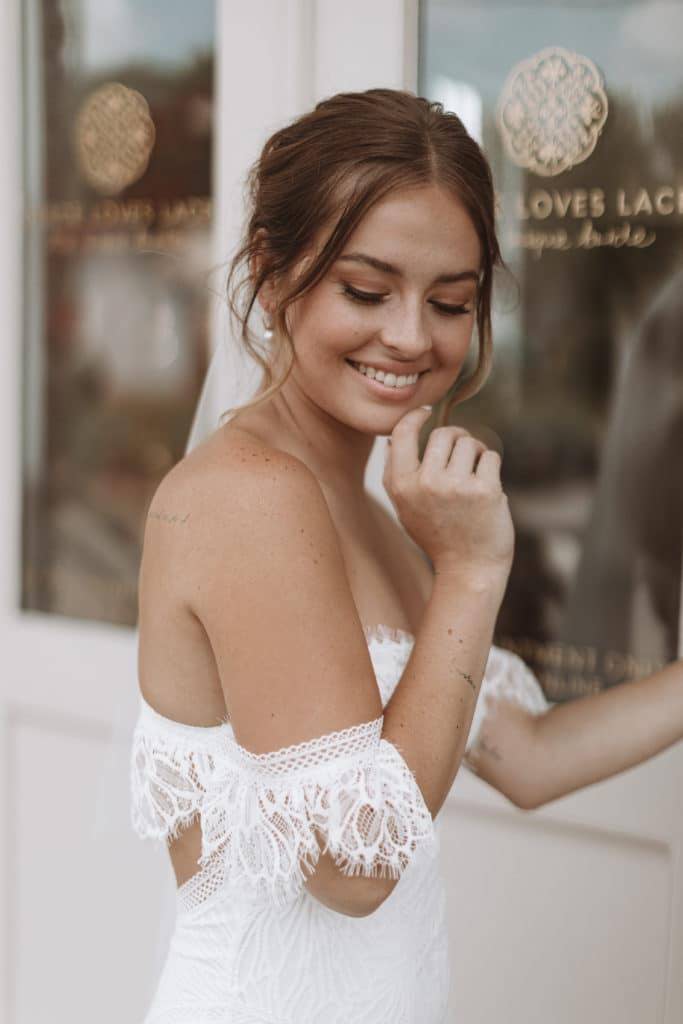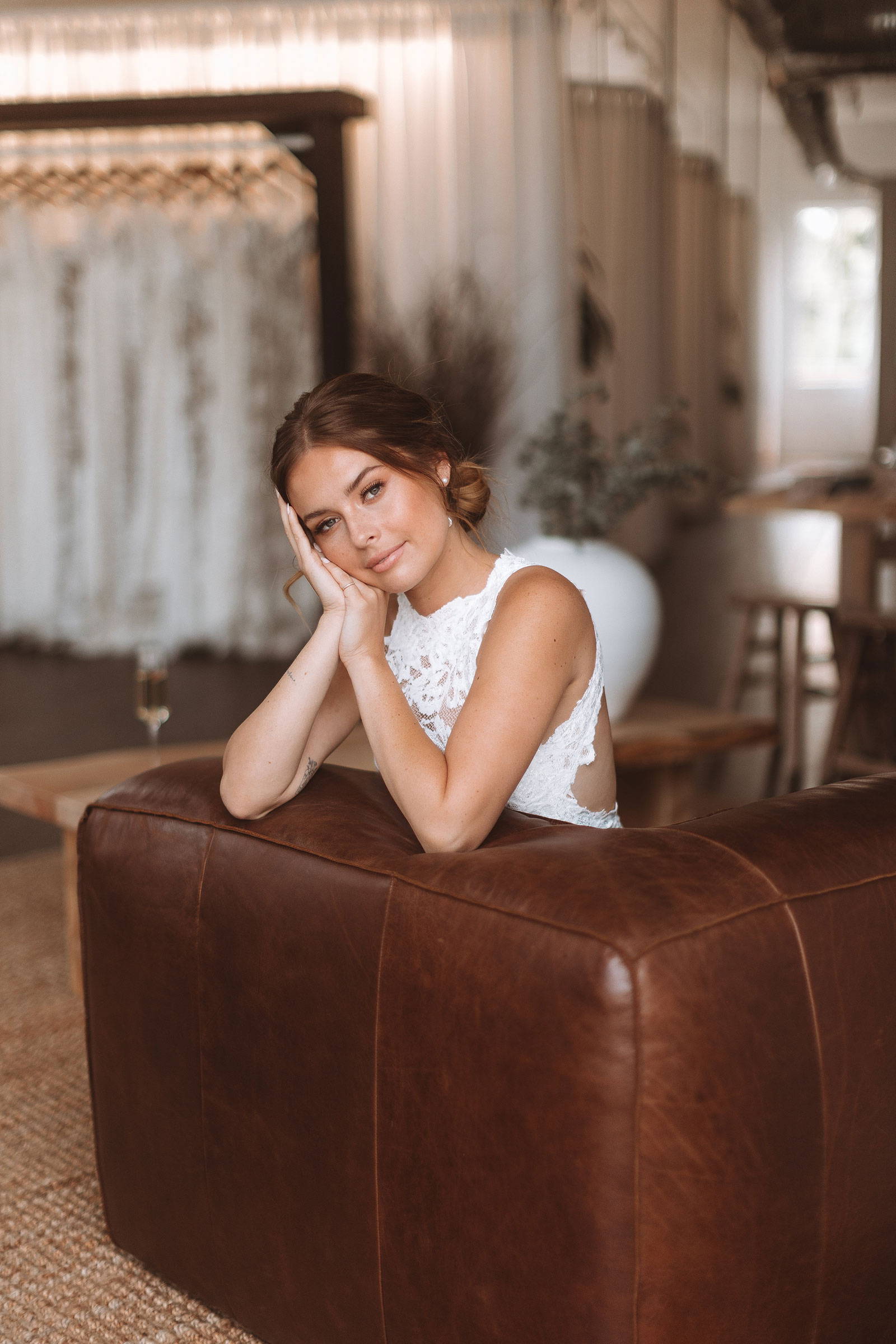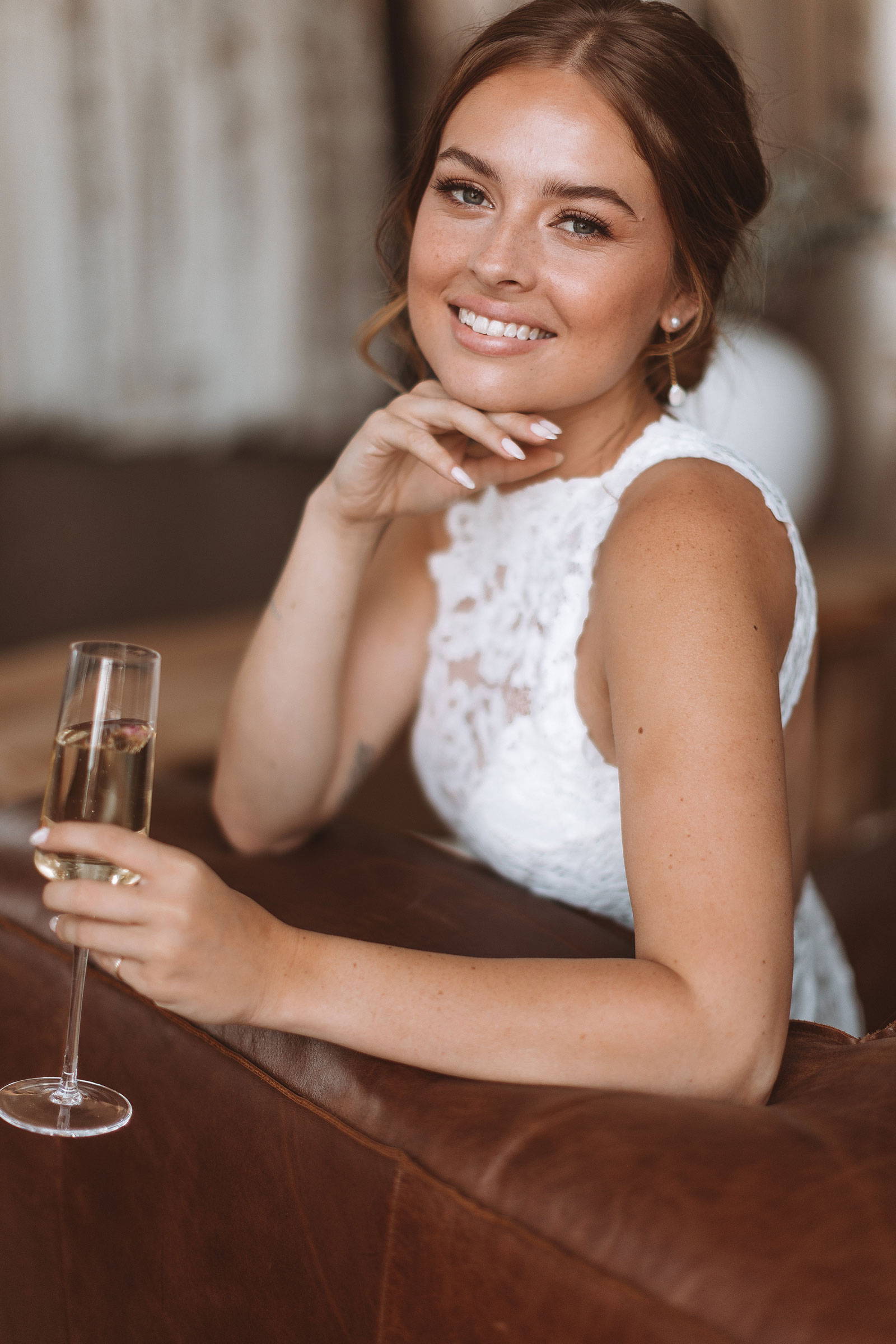 LOVE NOTE FROM GRACE BRIDE, MAGGIE
"I had the pleasure of visiting your showroom last weekend! Collette was our bridal stylist and she was ABSOLUTELY amazing! She made us feel so welcome and relaxed. Not only did I find "the dress" but my group had such a wonderful time."
LOVE NOTE FROM GRACE BRIDE, BRIONA
"This showroom is absolutely GORGEOUS and Karina was so welcoming. Right off the bat, she made everyone feel welcome, offering water, tea, and bubbly! The dresses were really incredible, and I LOVED how they weren't fussy and structured (and NO ZIPPERS!). Everything they offered was beautiful, elegant, and felt luxurious."
LOVE NOTE FROM GRACE BRIDE, JORDAN
"I had the best experience at GLL Nashville! Maddie made the experience so fun and made me feel so comfortable. Her commentary was genuine and made me feel so special while trying different dresses.The dresses are gorgeous and the showroom is incredible. I'm so excited that I found my dress here!"