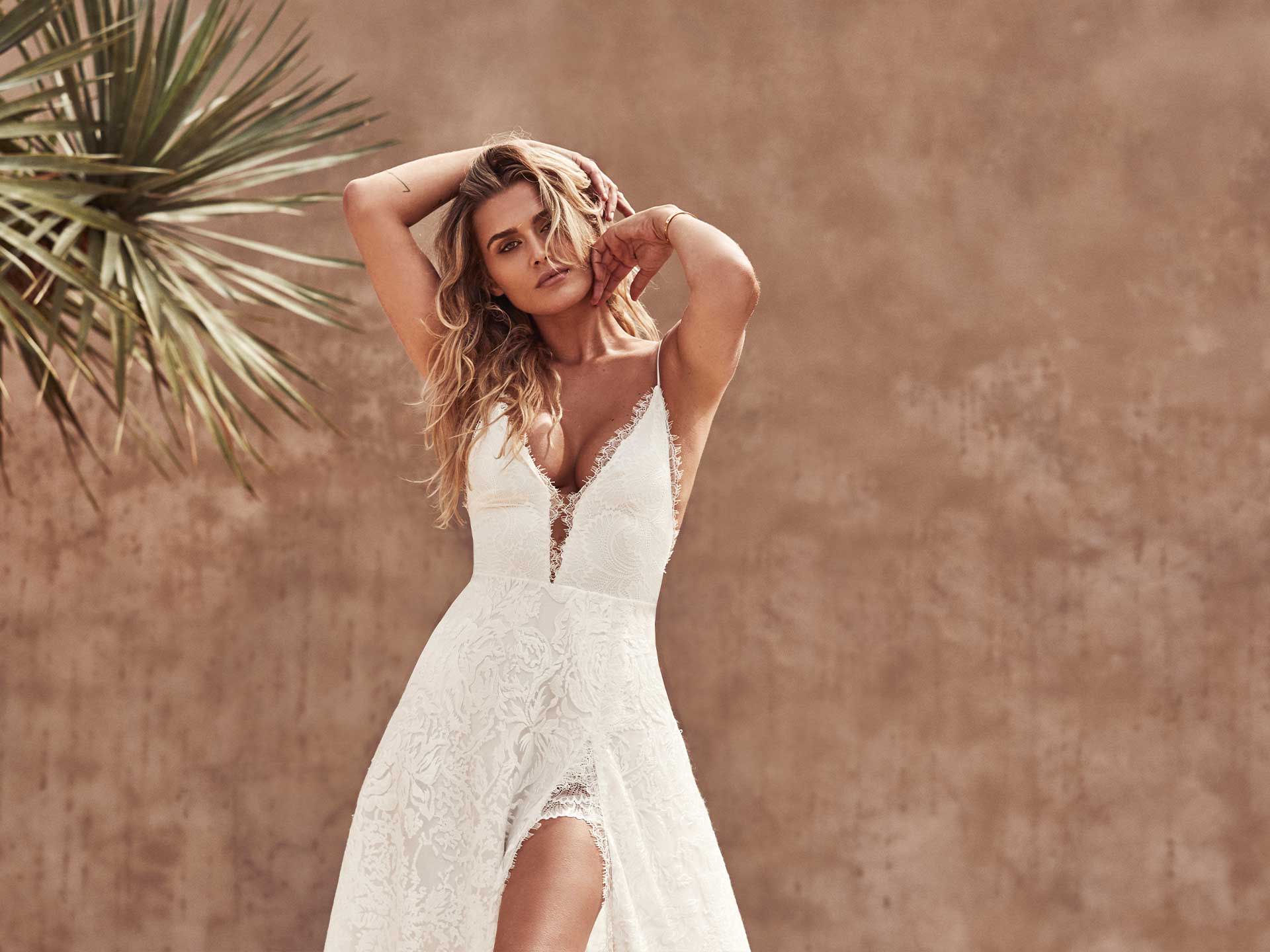 San Diego Bridal Boutique
Looking for an unforgettable bridal shopping experience that's as unforgettable as it is Instagram-worthy? Look no further than our San Diego bridal boutique. 
Our expert stylists are on hand to help you say YES to the dress of your dreams. You'll be escorted to your very own private suite, crafted to impress your guests... and intimidate the toughest critics – Yes, we're looking at you, mother-in-law! 
We recommend choosing your top five wedding dresses in advance to make the most of your appointment. With our curated selection of signature gowns, we have no doubts you'll find the perfect dress to complement your style and body shape. 
So why wait? Book your appointment today and let us help you make your bridal dreams a reality.
Take a Look
Inside the Space
San Diego, Let's Get Married!
Nestled in the heart of San Diego's Cortez Hill district, Grace Loves Lace bring you this stunning chapel transformation. In our most iconic GRACE bridal boutique yet, you will unearth all the things we love – hardwood timber floors, elevated ceilings, and whitewashed walls, accented with looming olive trees. 
From the moment you arrive, you'll be treated to customized service by your warm and friendly stylist, along with a glass of bubbles. Your stylist will then take you to your own private styling suite where you can relax with your girlfriends and soak up the energy of this stunning location. 
Under Spanish revival archways, you'll discover our exclusive collection of GRACE dresses in a gallery setting, where you will be able to browse a stunning array of bridal looks, bridesmaid dresses and accessories. During your appointment, you'll experience hand-crafted gowns created from premium laces and silks, ethically and sustainably made. 
This is an important moment in your life, and we are here to hold your hand through the process. Above all, this experience is going to be dreamy, memorable and fun! Whatever your personal bridal style, we have no doubt we'll be able to help you find 'The One' that is authentically you.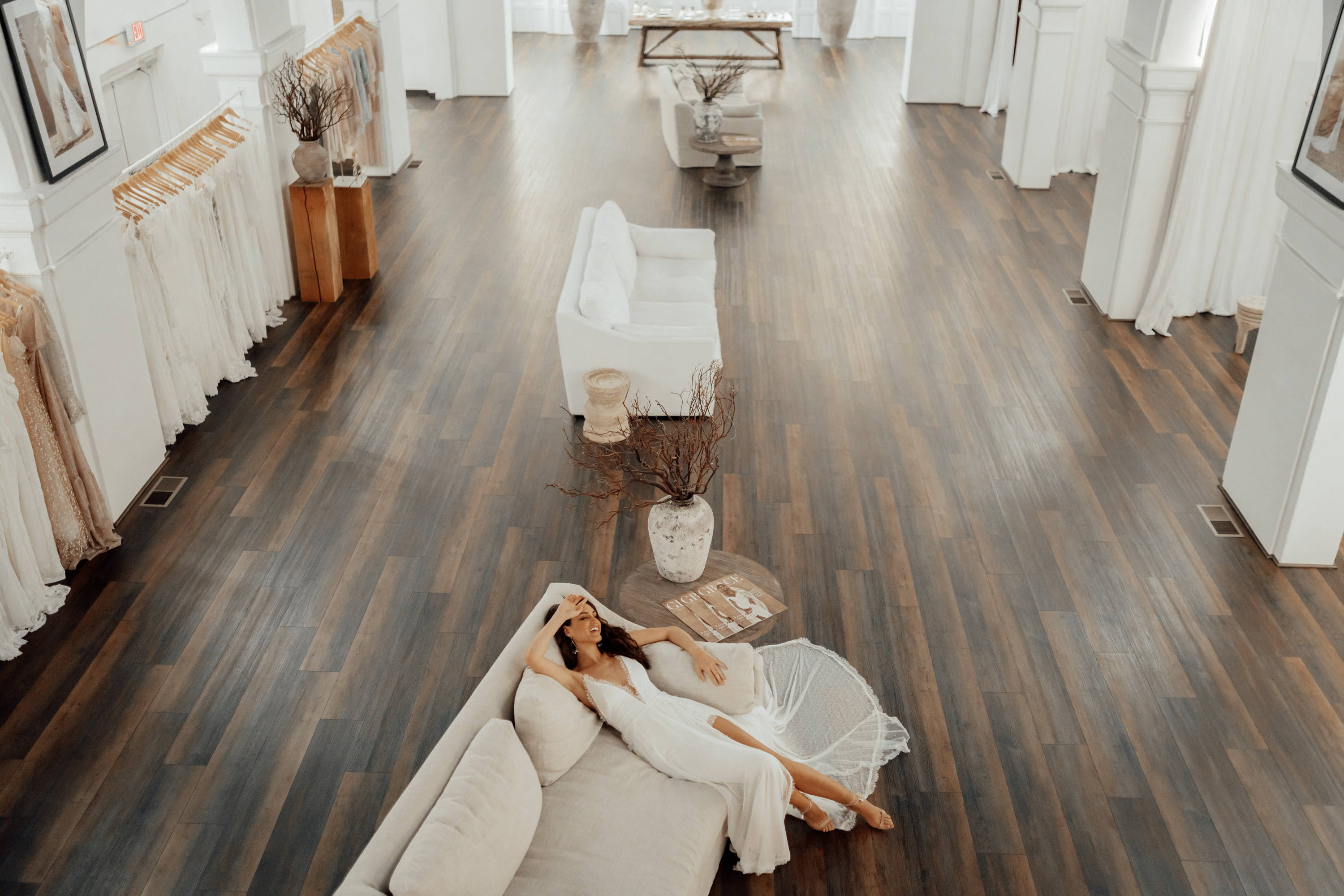 MON

9:00 am - 5:30 pm

TUE

9:00 am - 5:30 pm

WED

9:00 am - 5:30 pm

THU

9:00 am - 7:00 pm

FRI

9:00 am - 5:30 pm

SAT

9:00 am - 7:00 pm

SUN

9:00 am - 5:30 pm
MON

9:00 am - 5:30 pm

TUE

9:00 am - 5:30 pm

WED

9:00 am - 5:30 pm

THU

9:00 am - 7:00 pm

FRI

9:00 am - 5:30 pm

SAT

9:00 am - 7:00 pm

SUN

9:00 am - 5:30 pm
San Diego Bridal Boutique Gallery
Immerse yourself in a world of beauty and timeless elegance. Grace Loves Lace San Diego boutique has become a must-visit destination for our Southern Californian brides. Featuring a dreamy and chic décor, our boutique aims to offer a large collection of wedding dresses that cater to every woman's body shape and taste.  
Take your time to enjoy the details around you; exposed ceiling beams and our iconic stained-glass GRACE window feature, bathed in glowing light for a romantic feeling and a relaxed setting.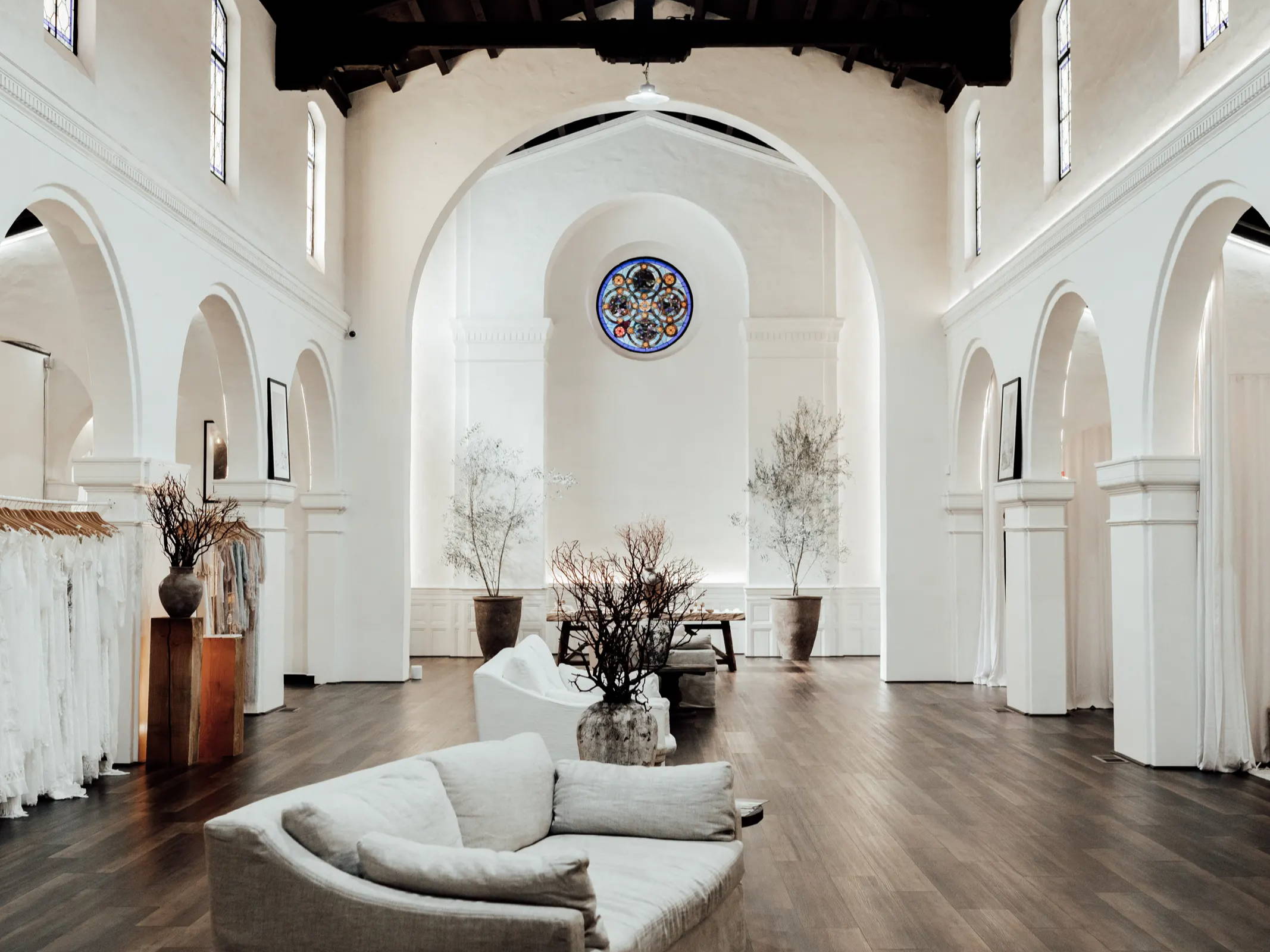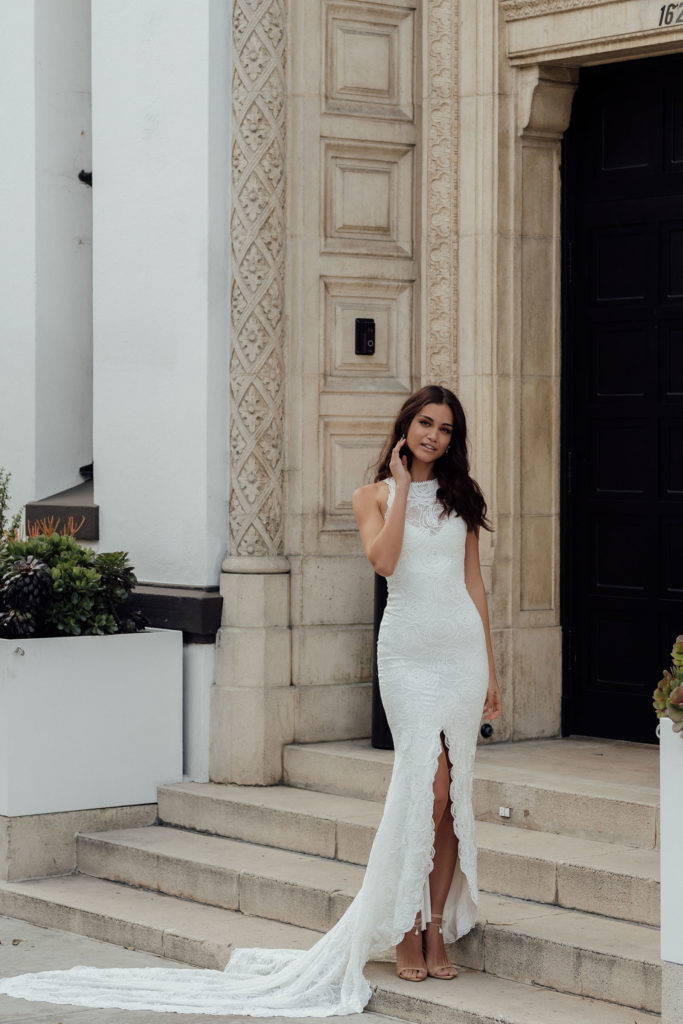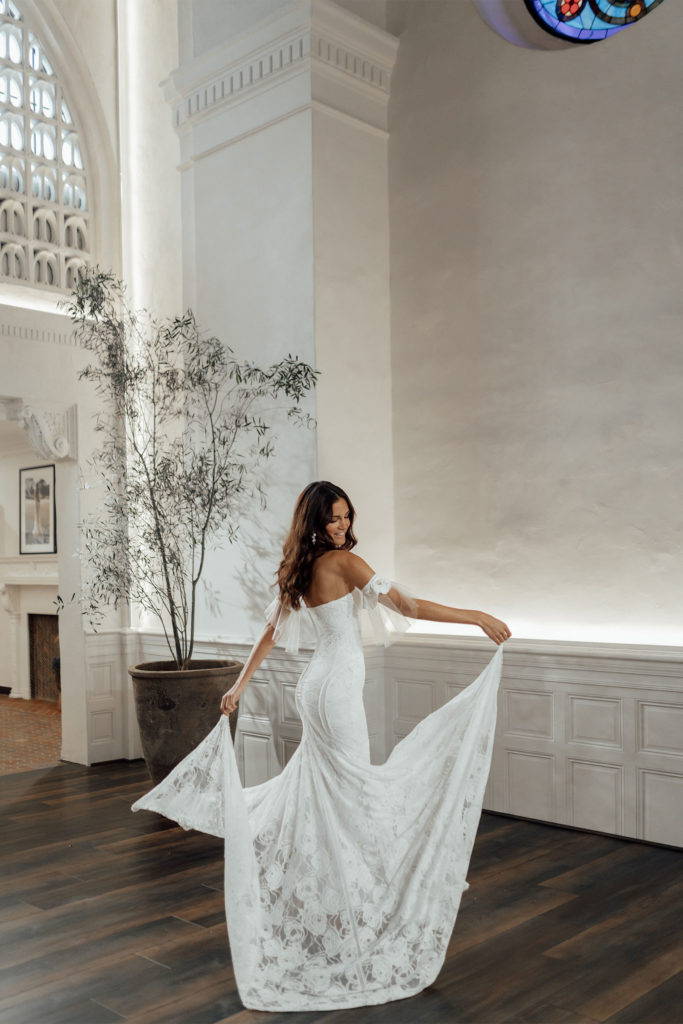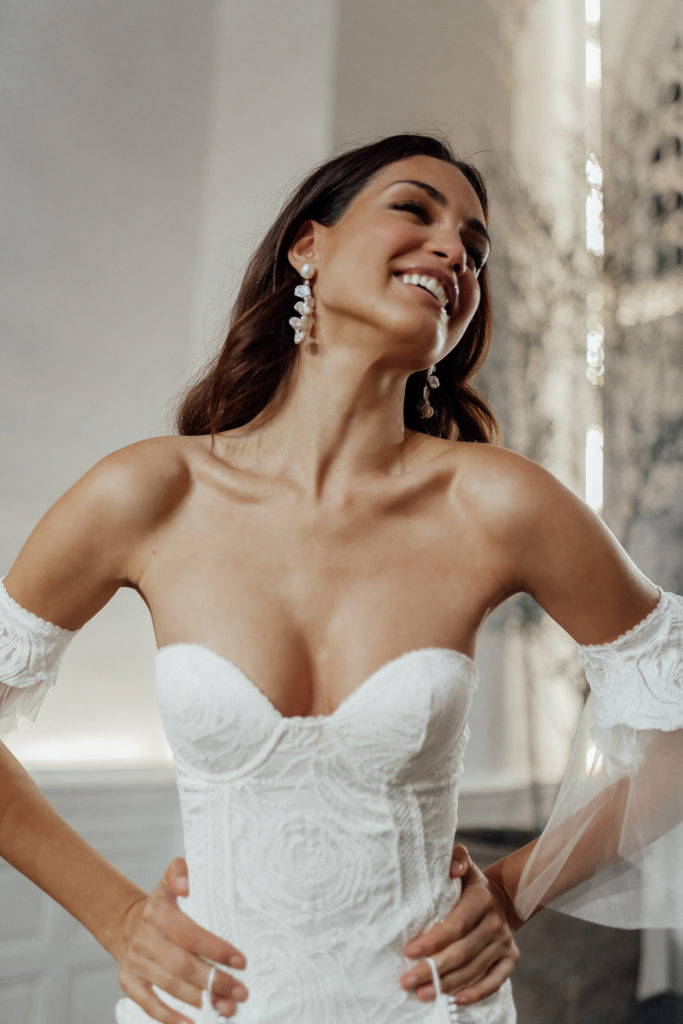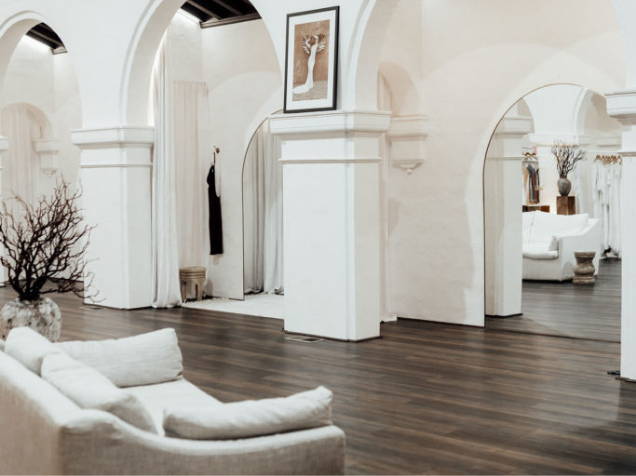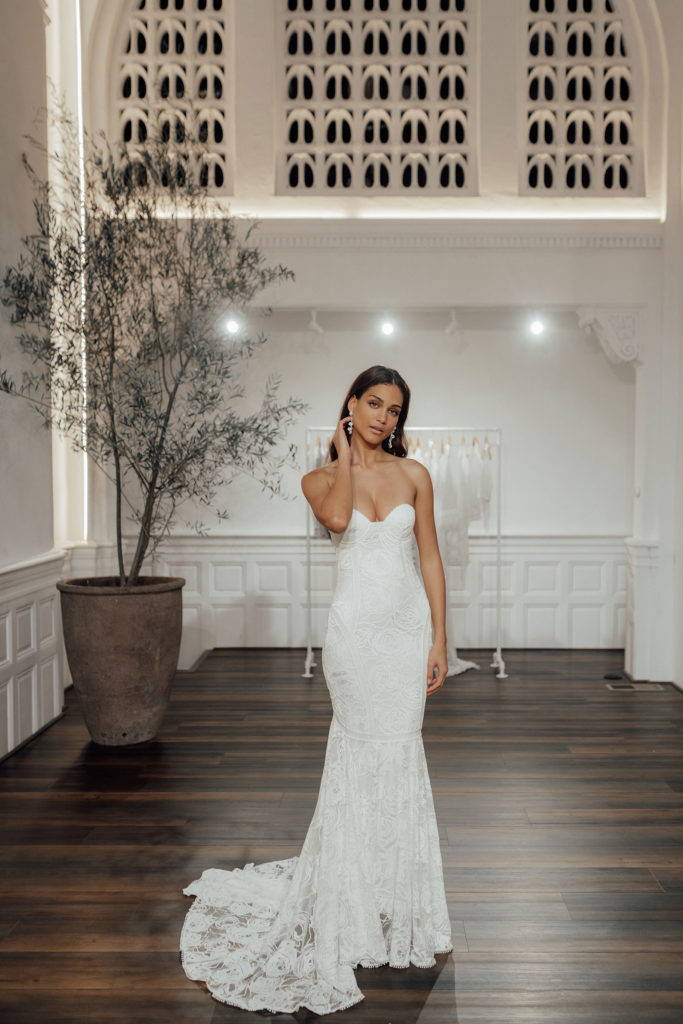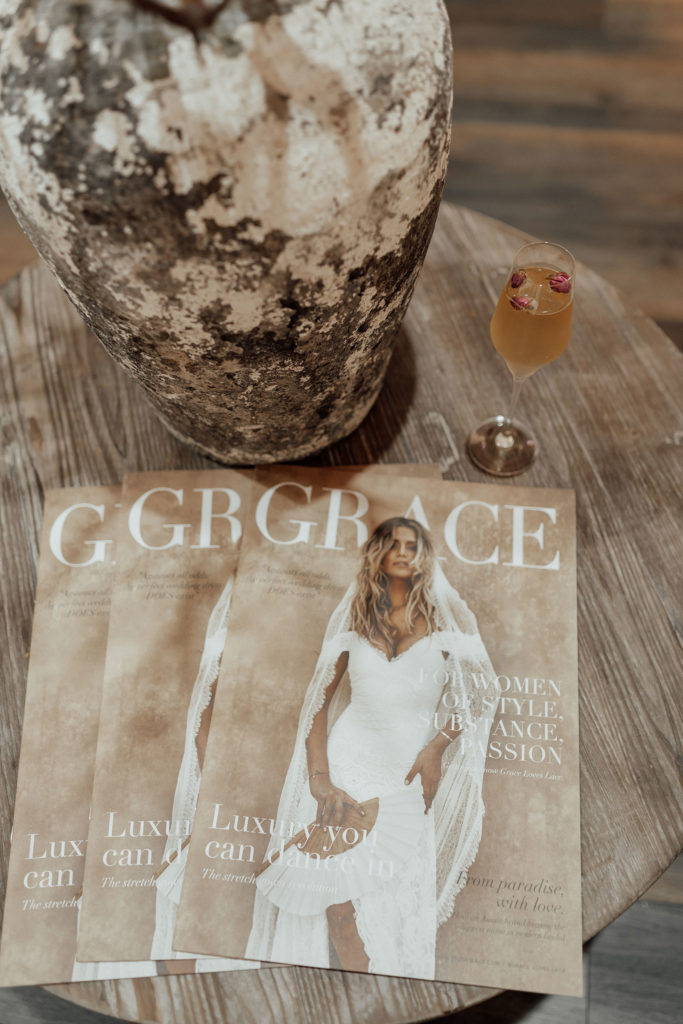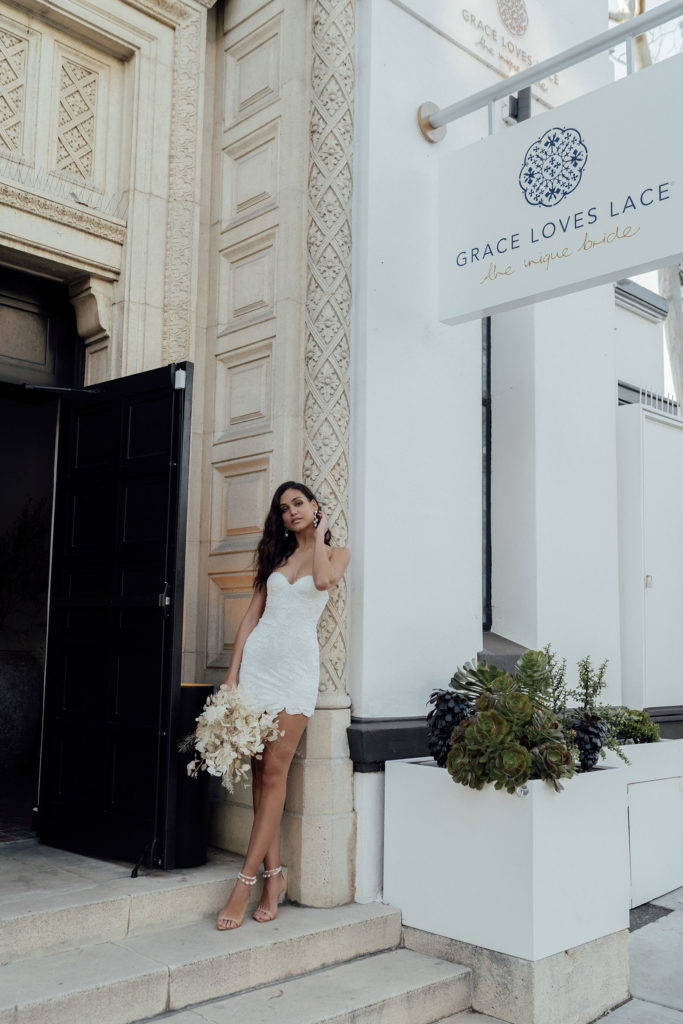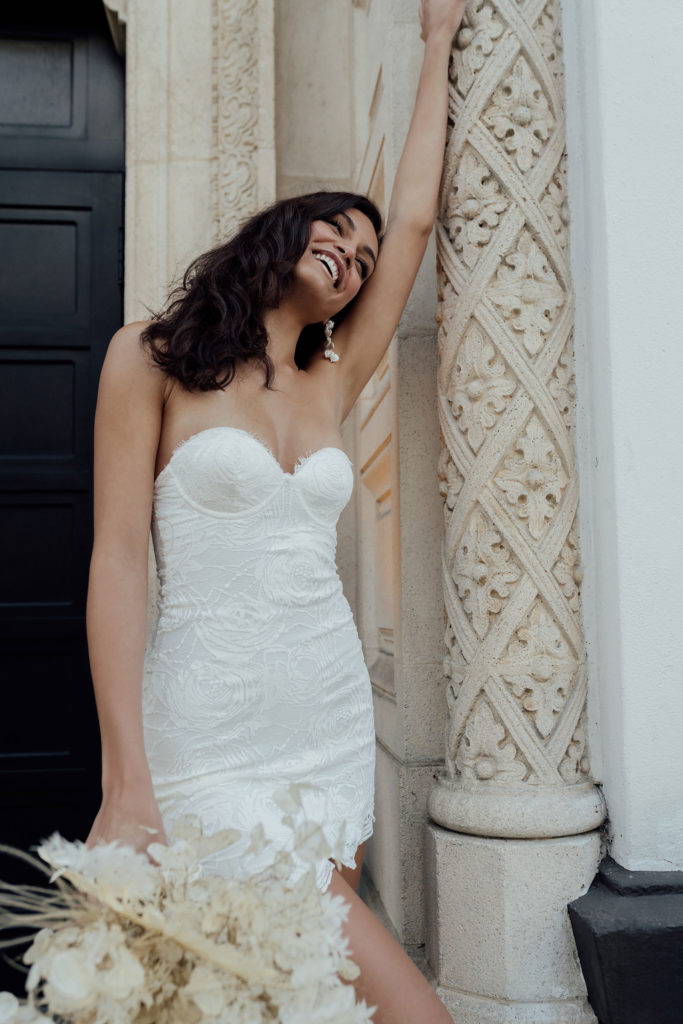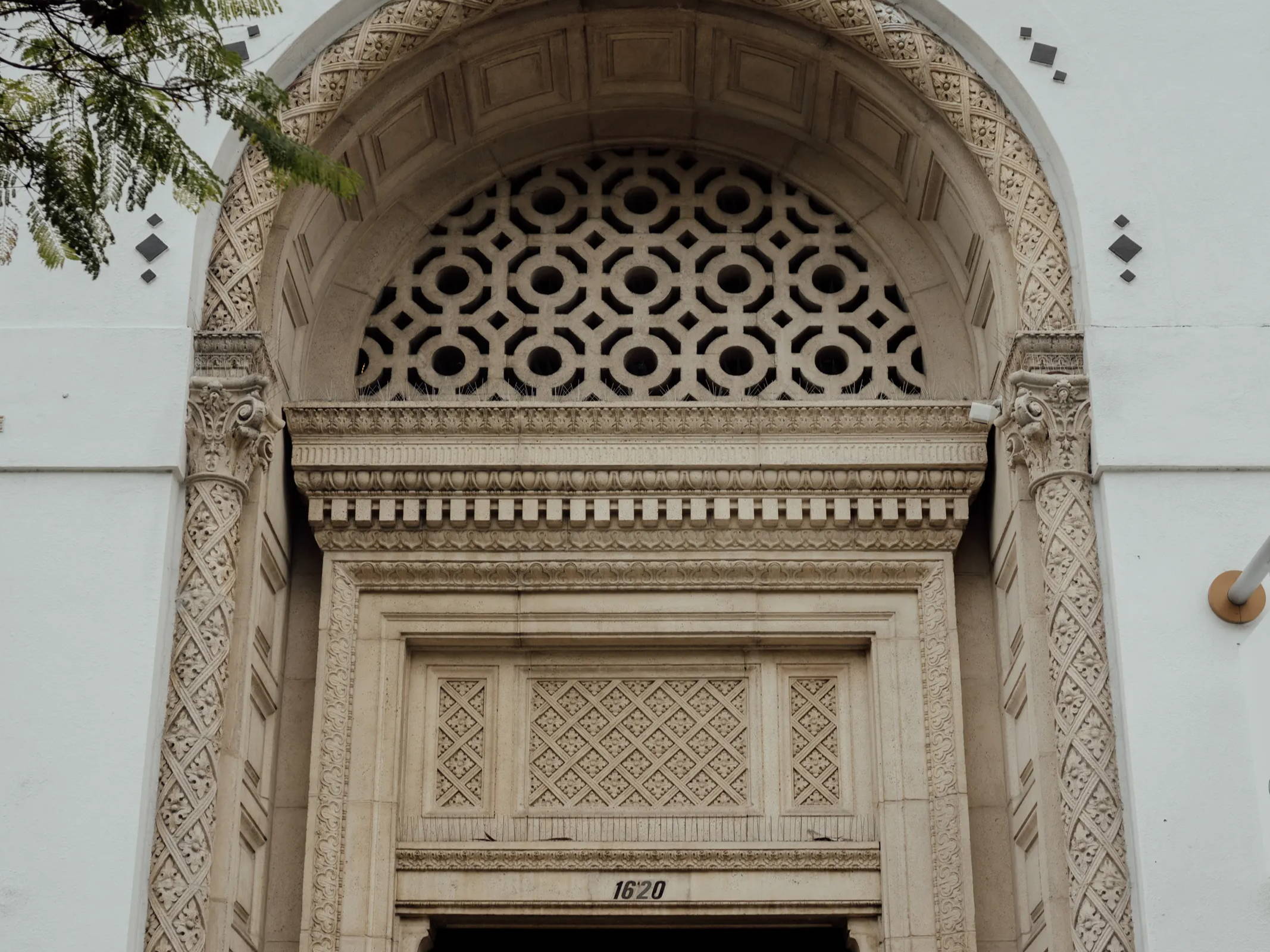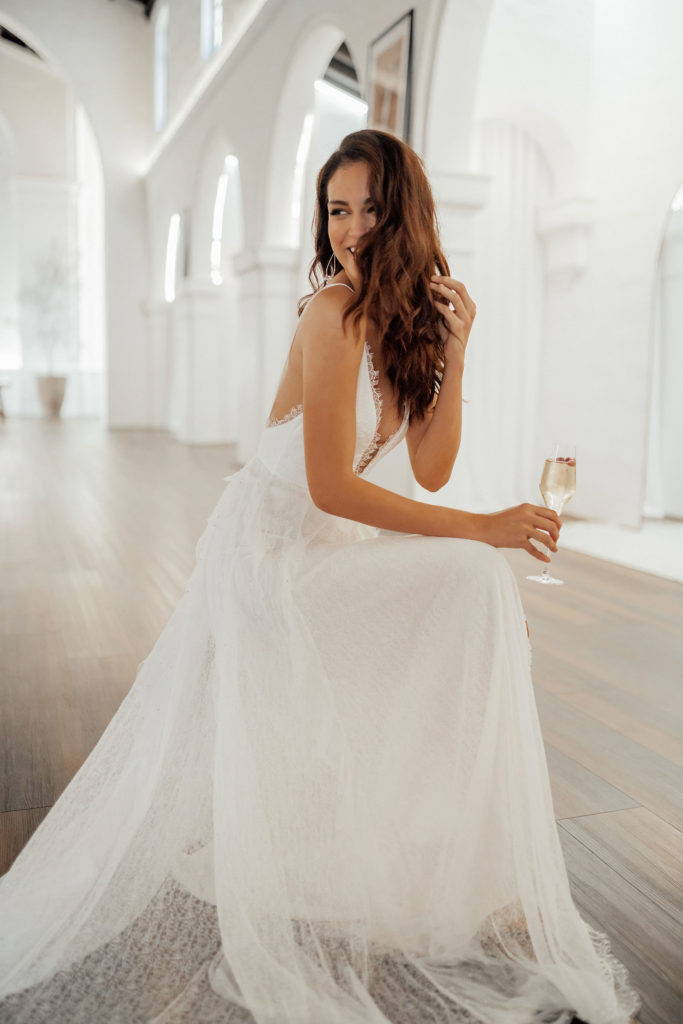 love note from grace bride, lindsay
"My appointment was with Senior Stylist, Erika. She greeted my guests and me with an enormous smile and made us feel welcome and relaxed. I highly recommend working with Erika as she is incredibly patient and kind. When it comes to the gowns, they are ridiculously comfortable and perfect for a Southern California wedding! Wearing a Grace Loves Lace dress is effortless. This boutique should be at the top of your list to check out!"
love note from grace bride, katherine
"WOW! What a gorgeous showroom, and wonderful experience all around. Jenay Moore was my stylist, and she could not have been more kind, personable, patient, helpful, and knowledgable! I'm so happy she was my stylist, because she made the whole experience very comfortable, and fun! I had my sights set on the Honey Silk gown, and it exceeded my expectations....I found "the One"! Everything about Grace Loves Lace is elegant and classy. Highly, highly recommend!"
love note from grace bride, averi
"I was really nervous to go wedding dress shopping because the idea of trying on beautiful gowns and being the center of attention is so outside of my comfort zone. I walked in being so hesitant and walked out glowing and feeling the most beautiful I have ever felt... knowing I would be back to purchase my dress! I had Jade as my bridal consultant, and let me tell you, she is one of the sweetest individuals out there. She made me feel so comfortable, so relaxed, so loved, and like a gorgeous bride! Yes, I bought the most perfect dress from GLL, but I also had the most wonderful experience thanks to Jade and the rest of the amazing staff."