Aaron & Morgan in the Florence Ivory Gown
Read the interview with #GRACEBride Morgan who wore the Florence Ivory gown for her beautiful coastal wedding in Amalfi, Italy​.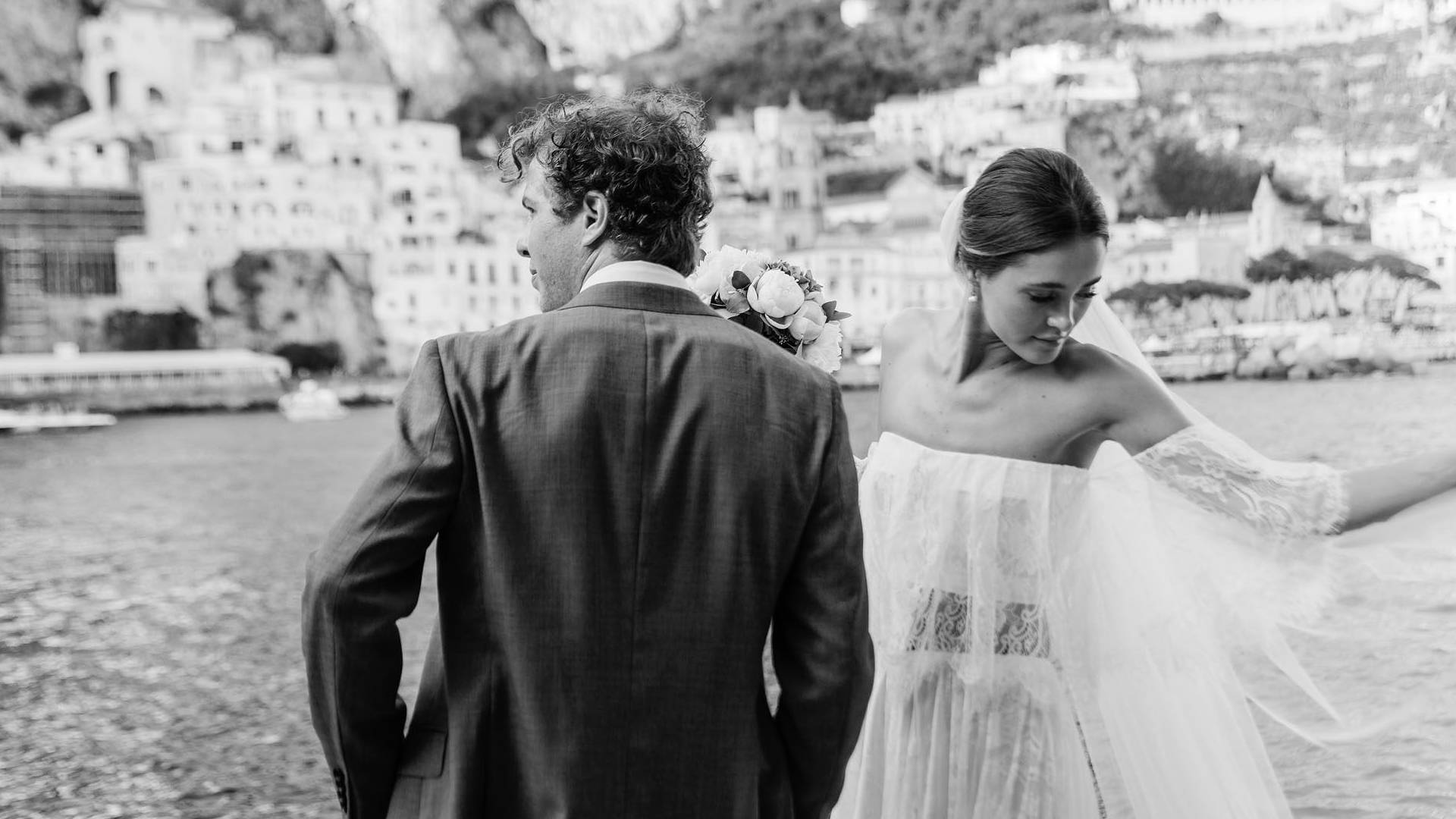 What is a Grace Woman to you?
Elegant, timeless, warrior, whimsical.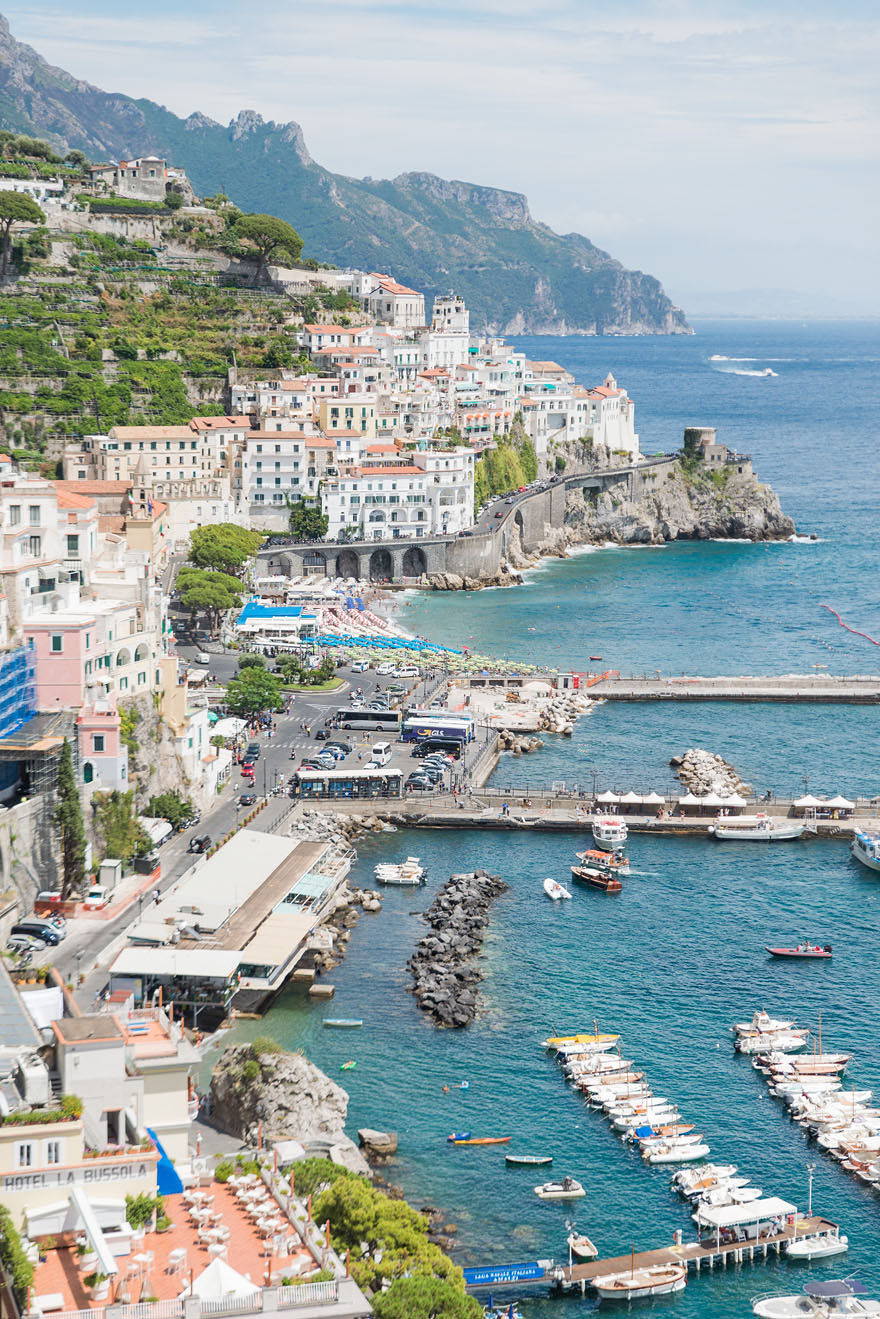 Which Grace dress did you choose and how did you know it was 'The One'?
The Florence Dress – Not only is this dress a stunner, it's unique and I loved how it was non-traditional as a two-piece set! You can't help but indulge in the French eyelash lace and off-the-shoulder appeal. I knew I would be comfortable and confident all day and night long no matter how much I indulged in fresh Italian pasta, cake and more!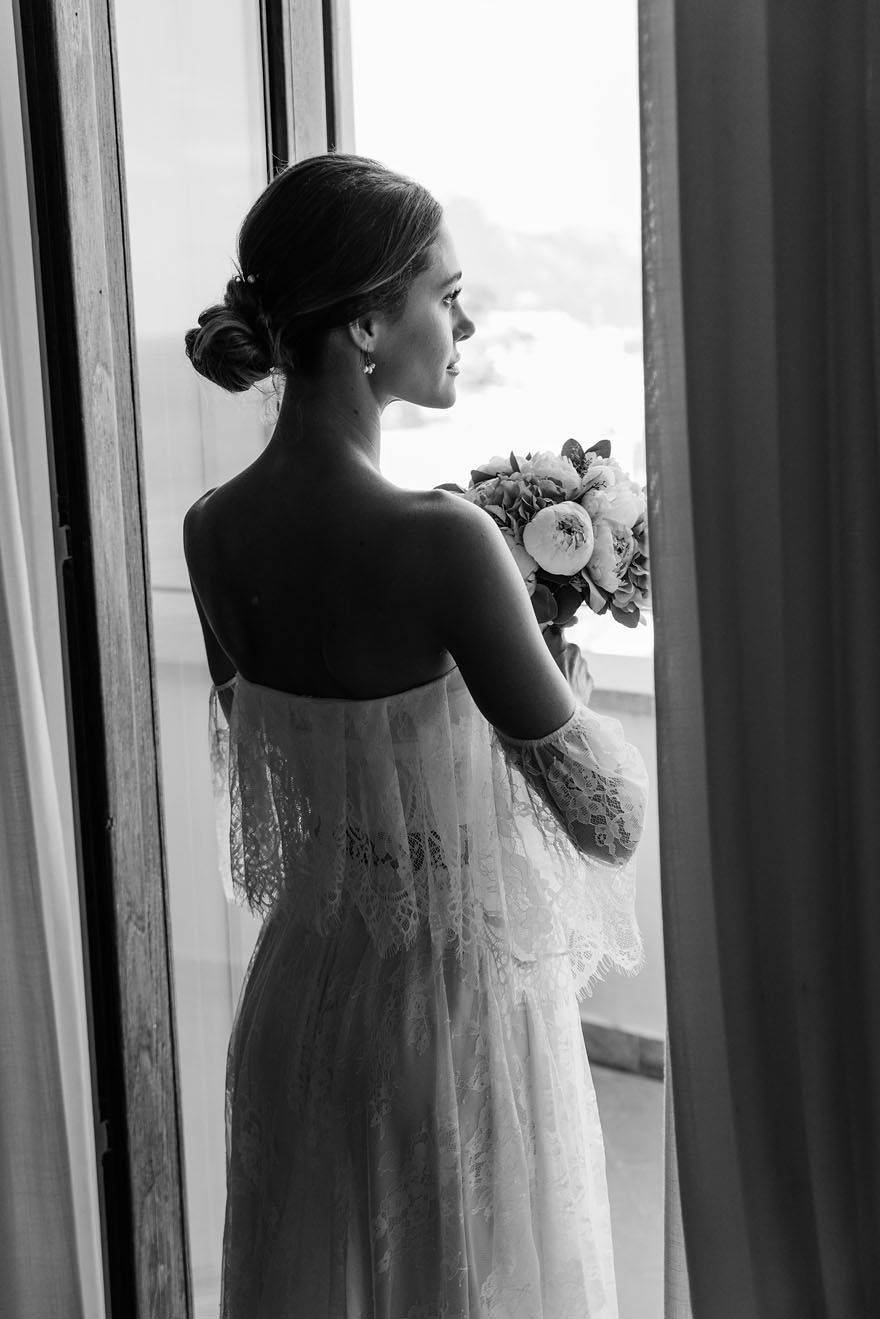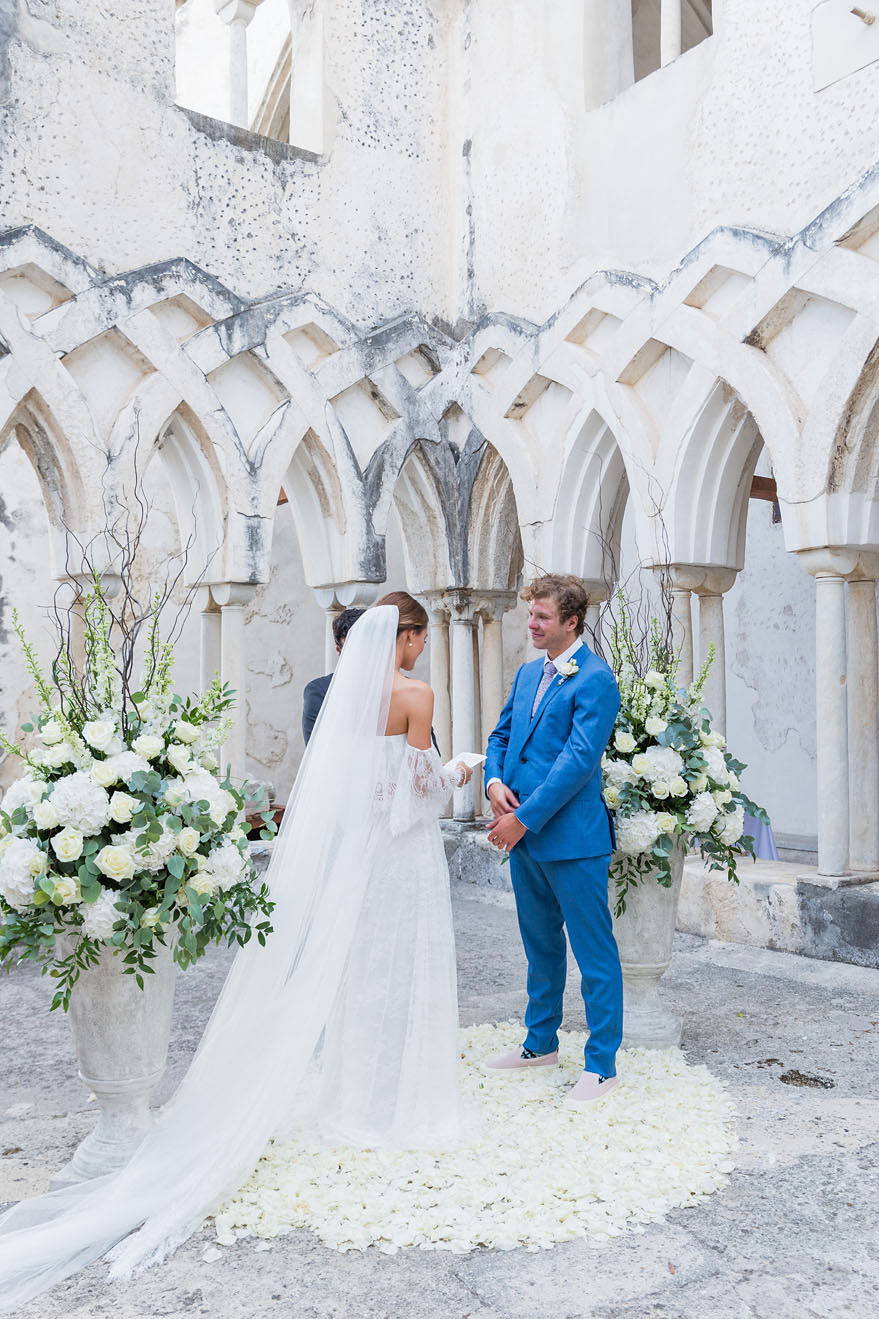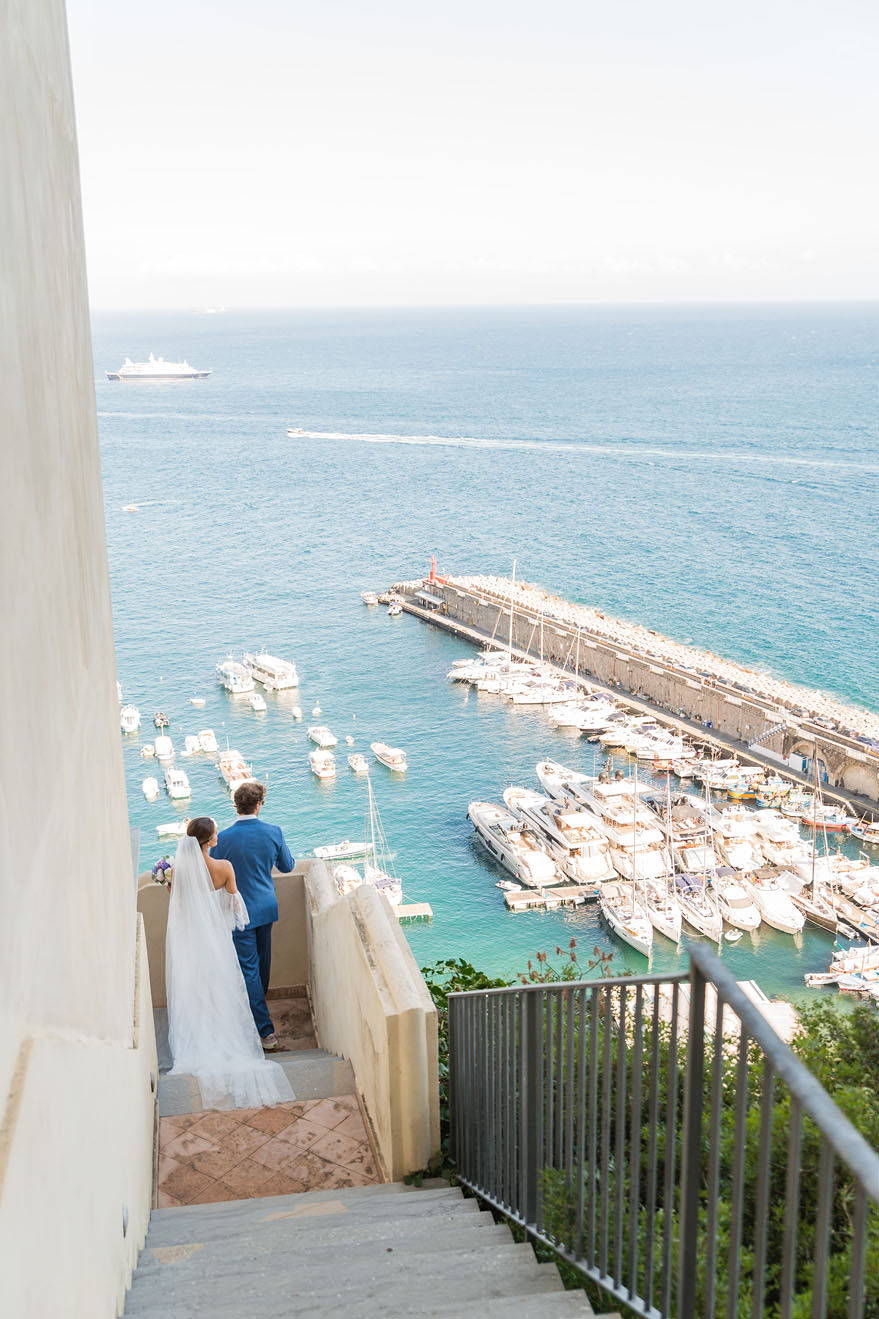 Tell us about your experience when you found your dress, did you buy your wedding dress online or in one of our showrooms?
I have followed GLL & Megan Ziems effortless, yet sexy and sophisticated vision of bridal gowns for years. The Florence Ivory dress had been in my photo album for some time, so when the time came, the Denver showroom made my dreams a reality. We had such a grand time playing dress-up with other gowns and veils, but the Florence Ivory dress was perfection and sang to my heart & soul.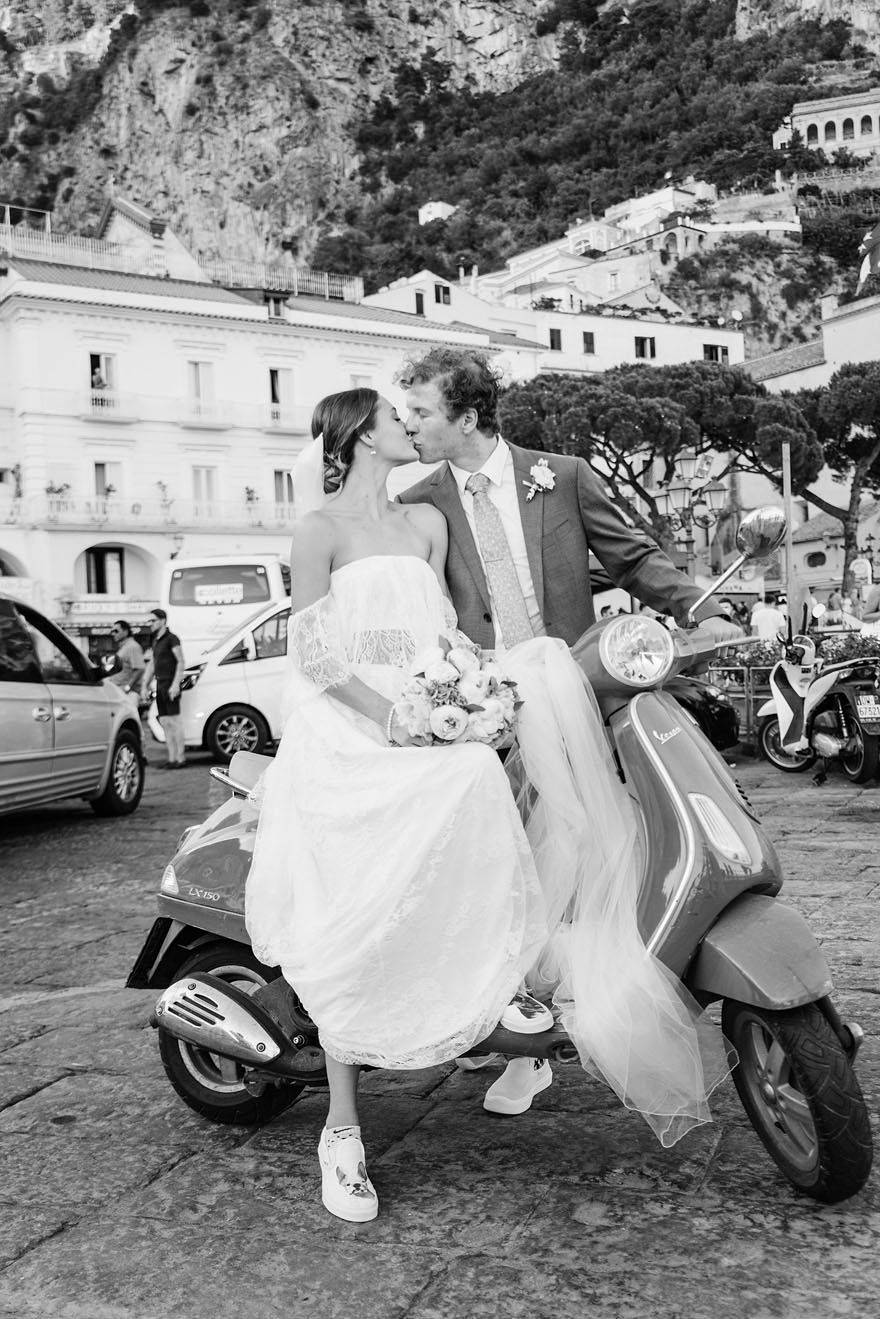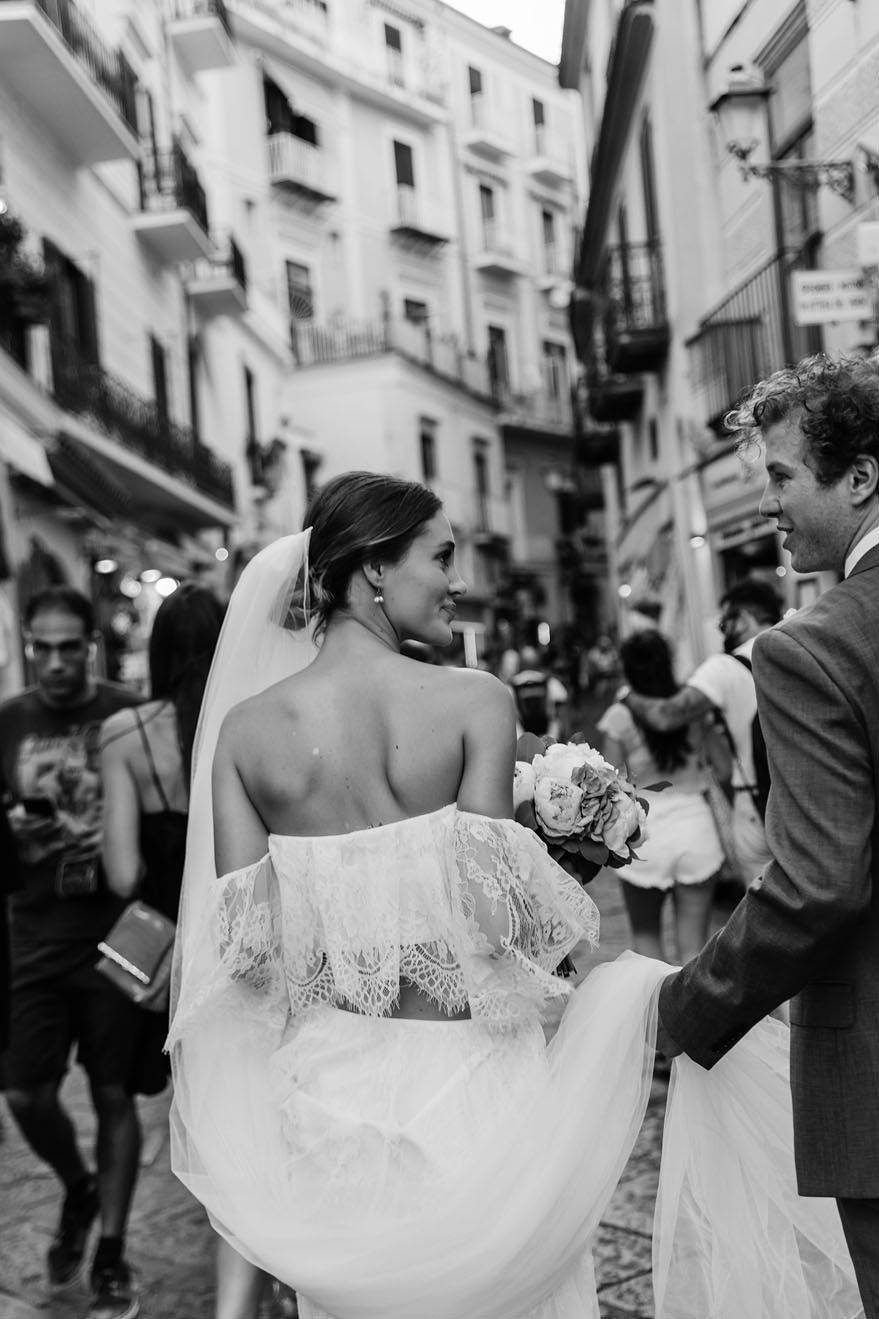 How did you feel in your dress on the day?
I felt as if I was starring in a fairytale. A princess. It was pure magic!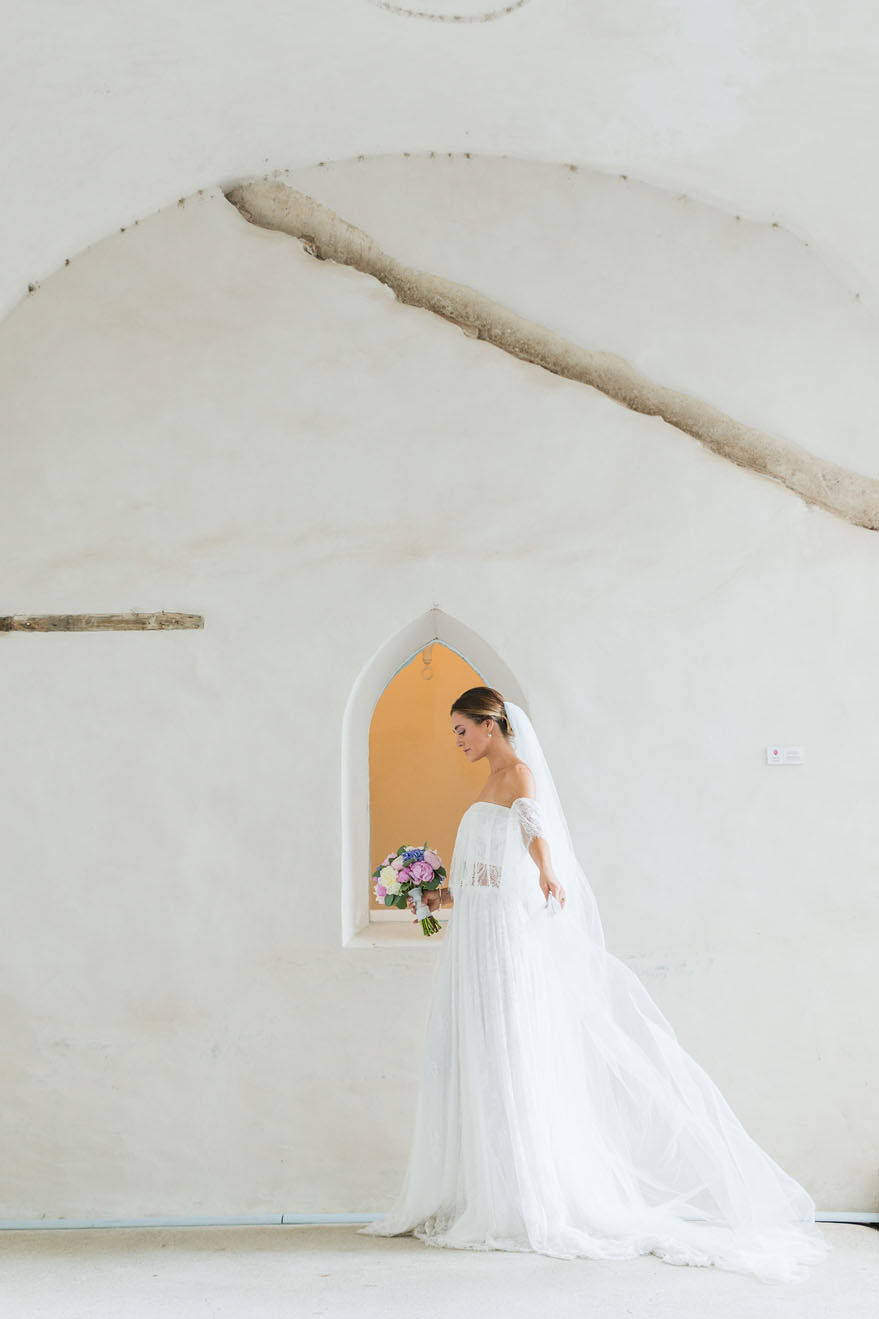 Where did you get married?
Tell us about the location & the style of your wedding day.
Just the two of us, a few musicians, officiant and photographer at an ancient cloister in Amalfi, Italy. The venue was situated atop a cliffside, overlooking the Mediterranean Coast. It was important to us to have a simple, yet romantic setting, but to still incorporate a pop of color in my bouquet and his outfit to resemble our spunk in life. Aaron is a professional freestyle skier, so keeping it simple and fun was a must. Italian summers are A DREAM.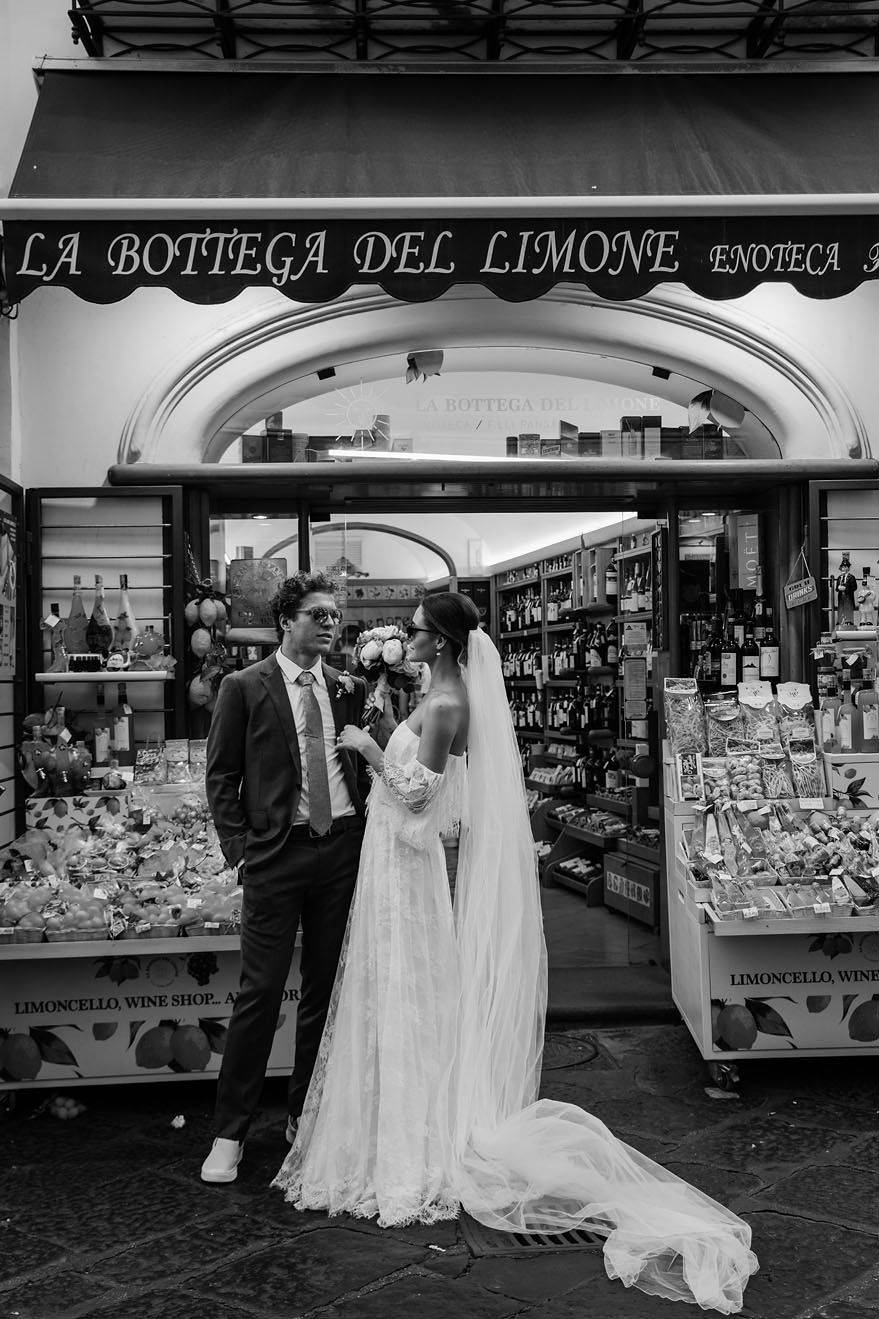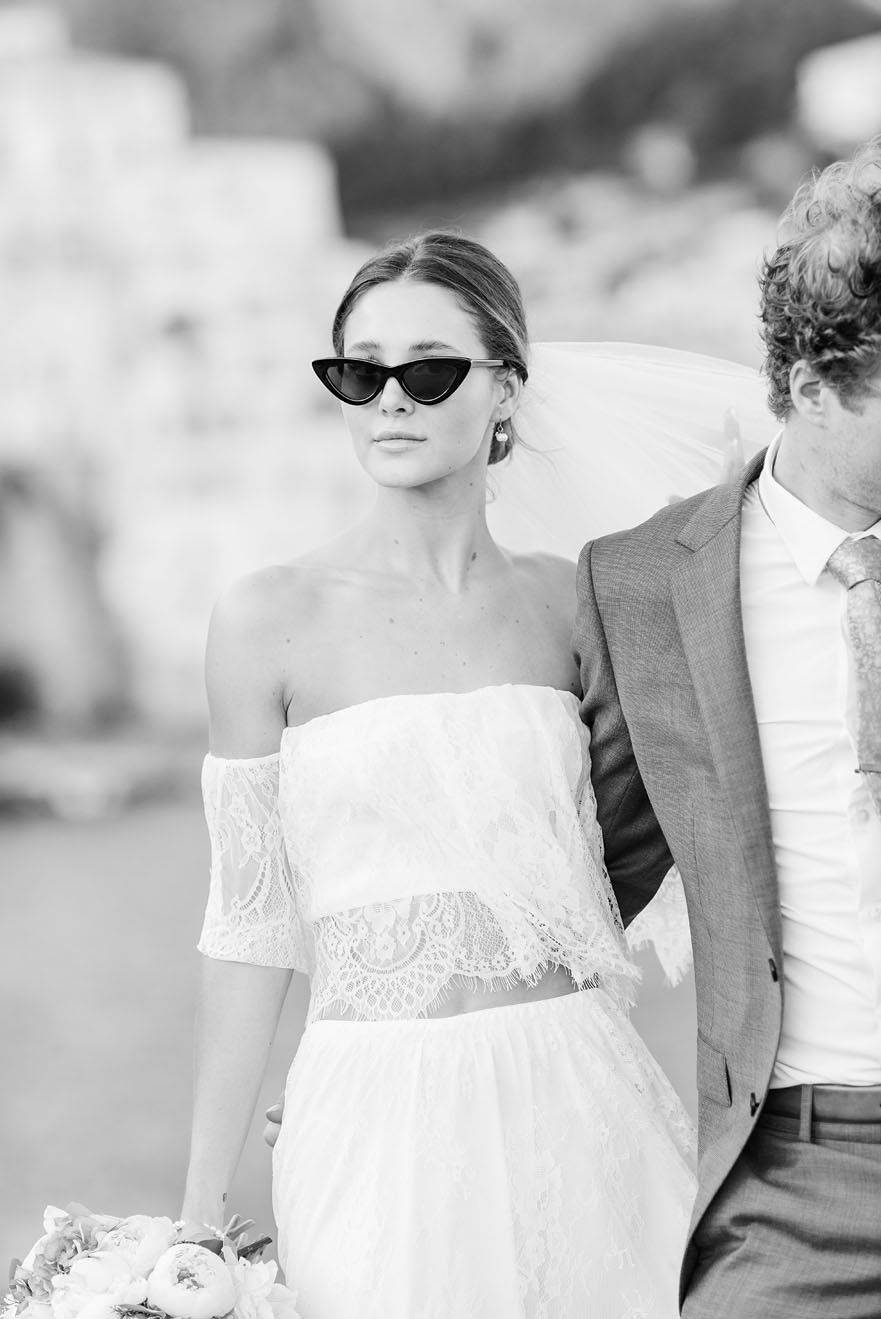 Tell us about your hair and makeup look
and the accessories you chose…
Feeling comfortable in my own skin is very important to me. I chose to do my own hair and makeup to feel most like myself. Oftentimes getting hair and makeup done can make me feel like a set double – just not quite me. How could I not pair the Henri veil with my gown? It's made of Italian tulle after all! Including my Mimi's pearl earrings and bracelet, a vintage lace Renaissance handkerchief, and of course my favorite hand-painted Vans of our two French Bulldogs back home. My mom has been a gardener for most of her life, thus the scent of roses always reminds me of her garden – Unfortunately, I can't bottle her roses up… so Jo Malone Red Roses Cologne did the trick!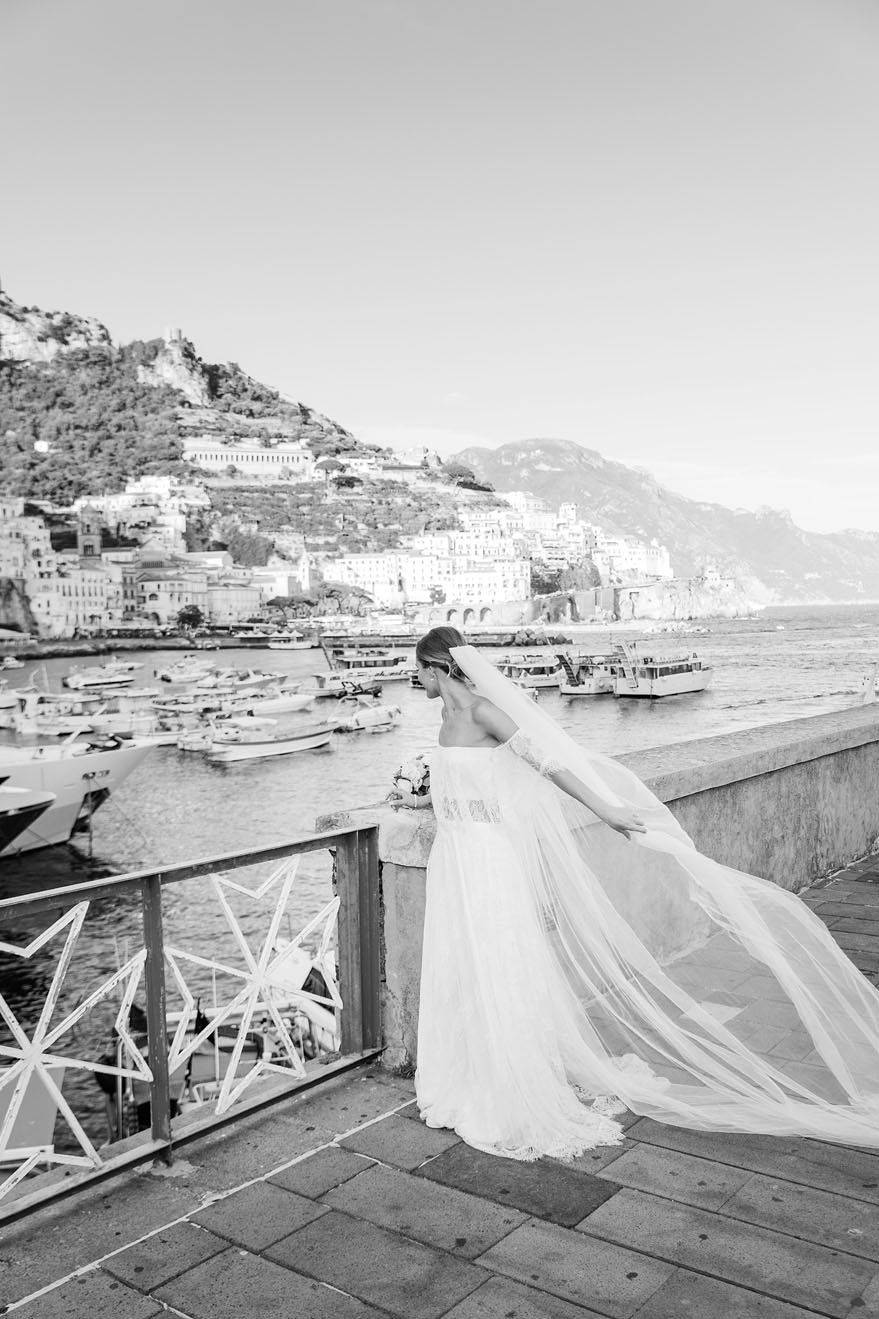 What made your day extra special?
Following our ceremony, we had taken photos all throughout the town of Amalfi. As we walked down the steps of the Amalfi Cathedral, the entire town center of men, woman, children and store owners began cheering and chanting "Auguri" which means well-wishes. That was VERY special!
The funniest moment on the day was…
Our steamer melted while steaming Aarons suit! Funny & slightly nerve-wracking. Thank goodness the shower got hot and steamy. The converter was definitely not Italian-friendly.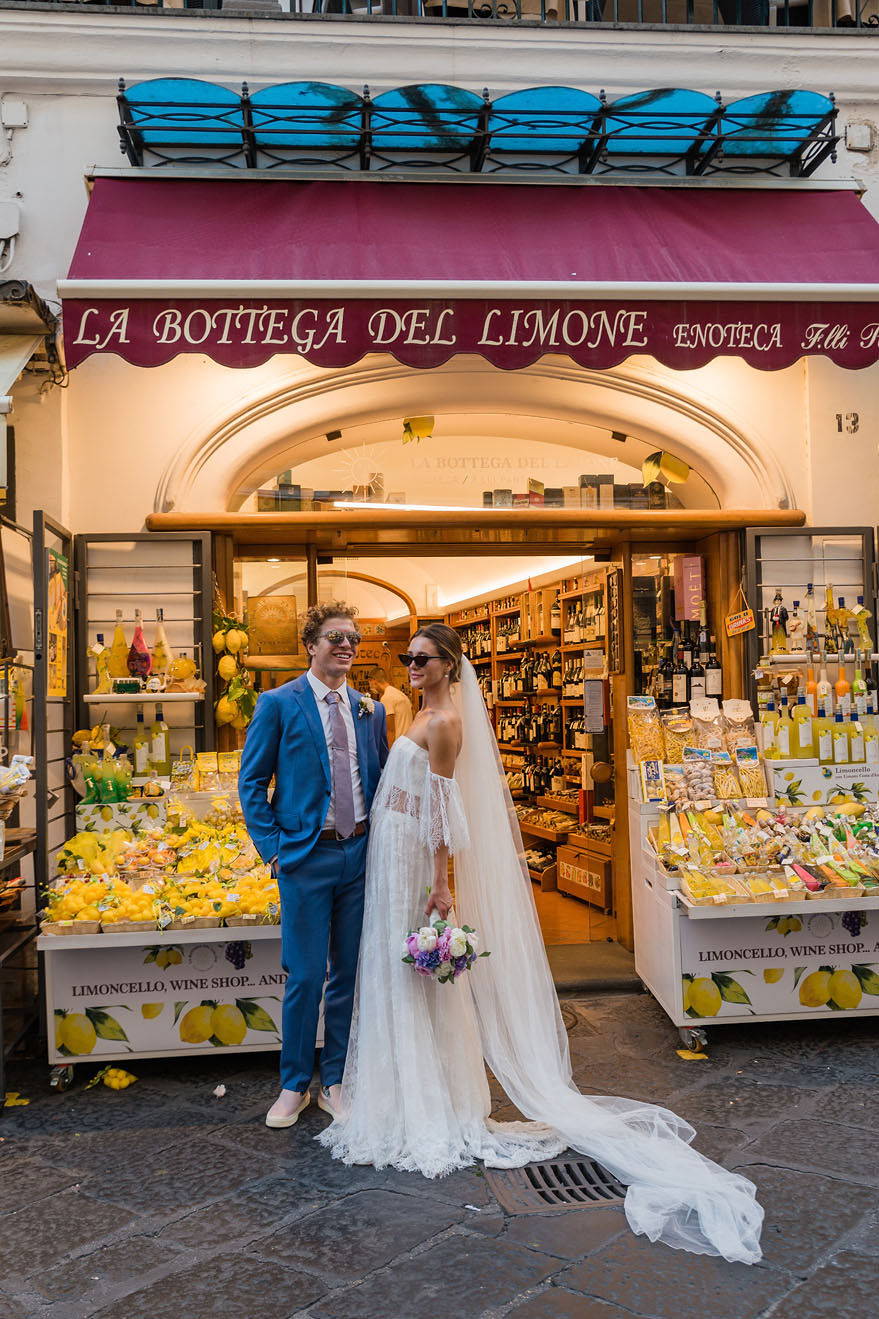 Where will you be honeymooning?
Marry in Italy + Honeymoon in Italy! To kick things off we honeymooned our way down the coast. Beginning in the quant town of Ravello where music and historic villas are a must-see, all the way down South to Capri Island. A bonus? Cappuccinos, champagne and ravioli on the sea and cliff jumping anywhere we had the opportunity! : )
Any last advice or words of wisdom that you can share…
Let go & be present – the day only happens once. Choose the gown that makes you feel comfortable, confident and beautiful and don't be afraid to break away from traditions. It's all about you and your partner – nobody else!



THE GROOM WORE: Bonobos
HAIR STYLIST: Bride
MAKEUP STYLIST: Bride