A special Valentine's Day edition, we couldn't think of a better bride to feature on this day for lovers than one of our own. Mikayla & Josh's ceremony took a turn as it torrentially rained on the day - the reception moved inside along with big long tables under festoon lights and incredible floral arbour and a neon sign to top it off, creating an even more intimate & magical day.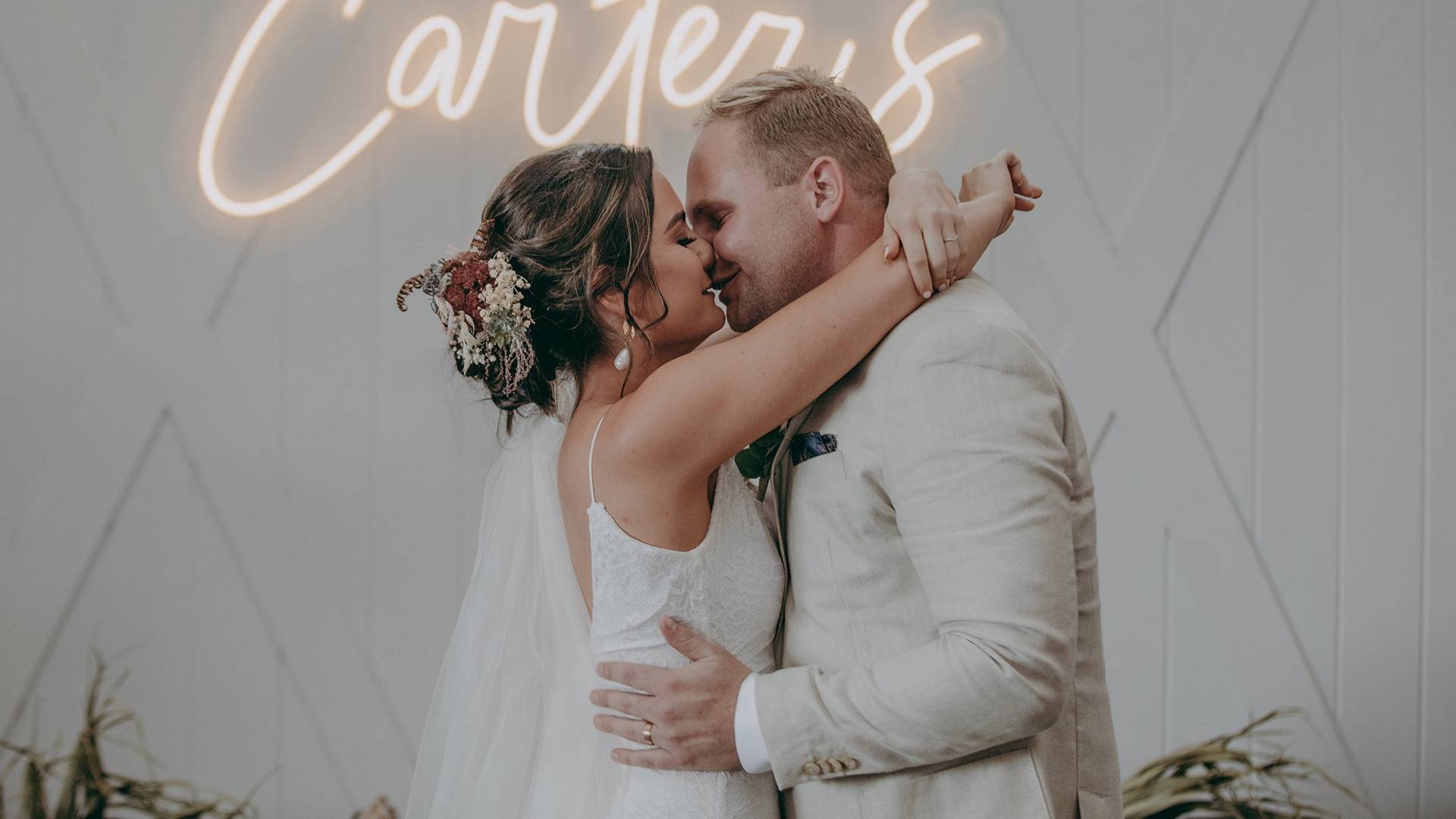 How do you think Valentine's Day should be celebrated?
I think Valentine's Day should be celebrated with everything you love to do as a couple — Whether that's a fancy dinner or a movie night on the couch.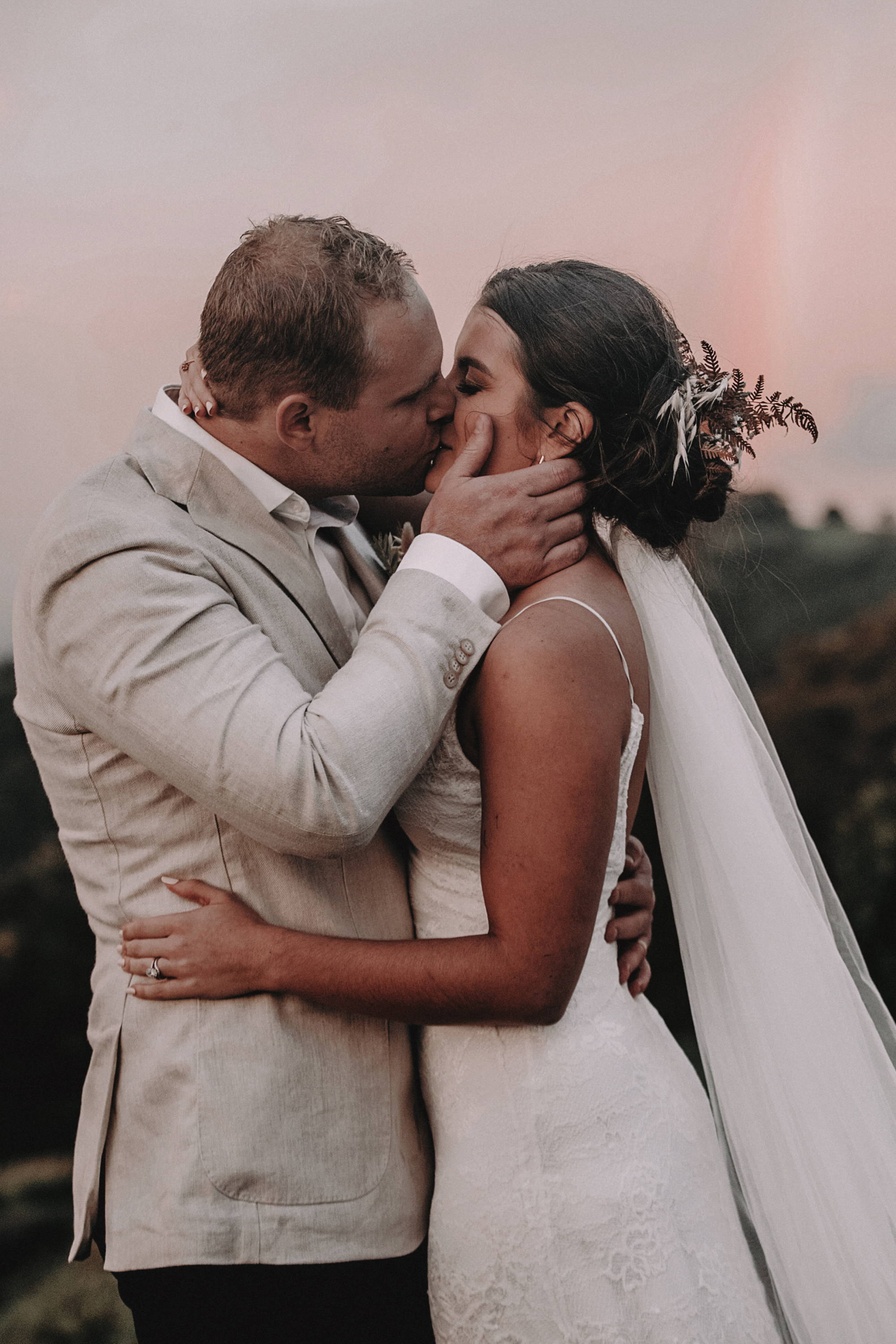 Which Grace dress did you choose and how did you know it was 'The One'?
I chose Lottie! She was not my first choice by far, but after I tried her on I just 'knew' she was the right choice! I felt so amazing and comfortable all day.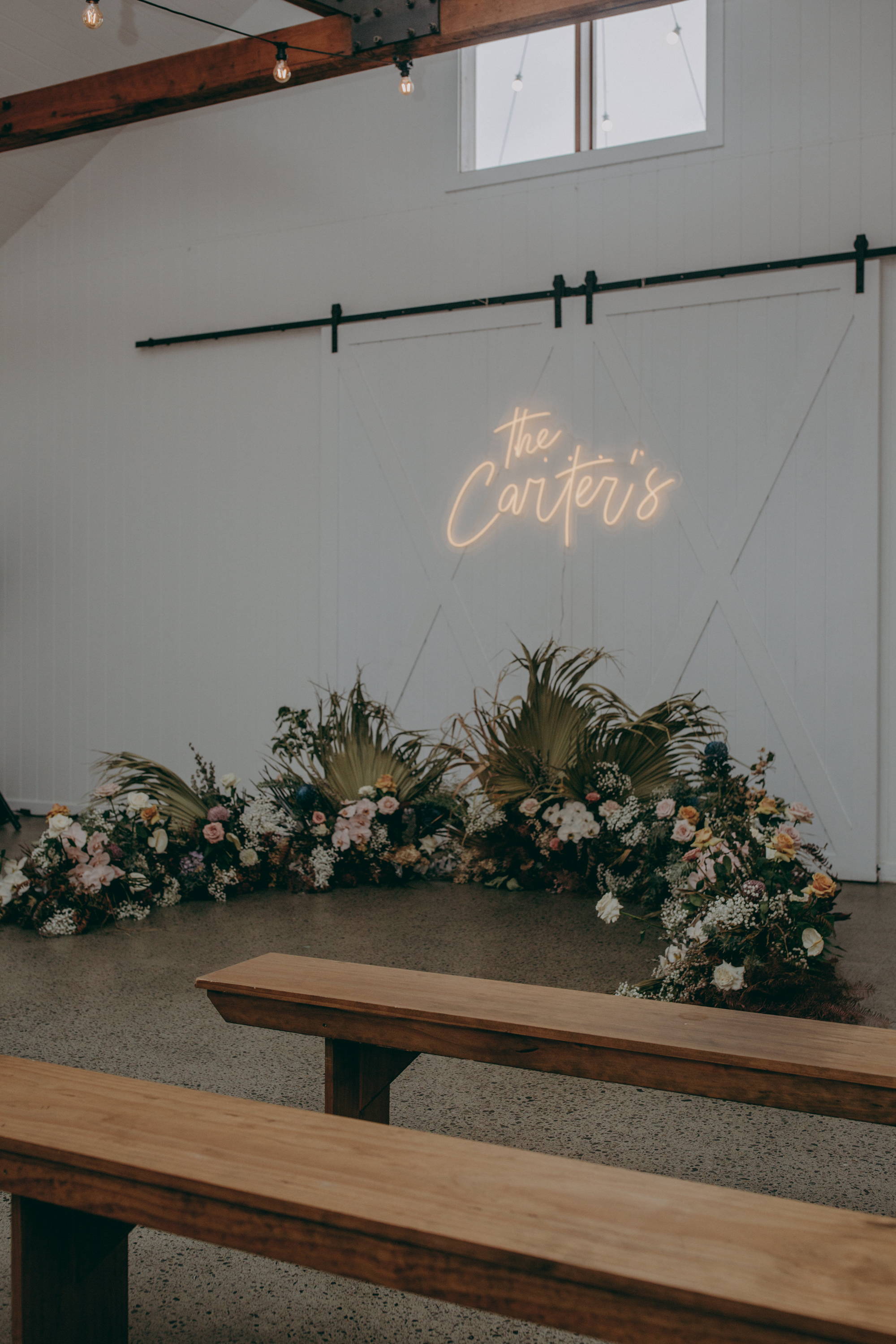 What's the most romantic thing you did for your husband on previous Valentine's Days?
One recent Valentine's Day I bought my husband tickets to see 'The Beautiful Girls' which was his favourite band in High School. We had a great night reminiscing.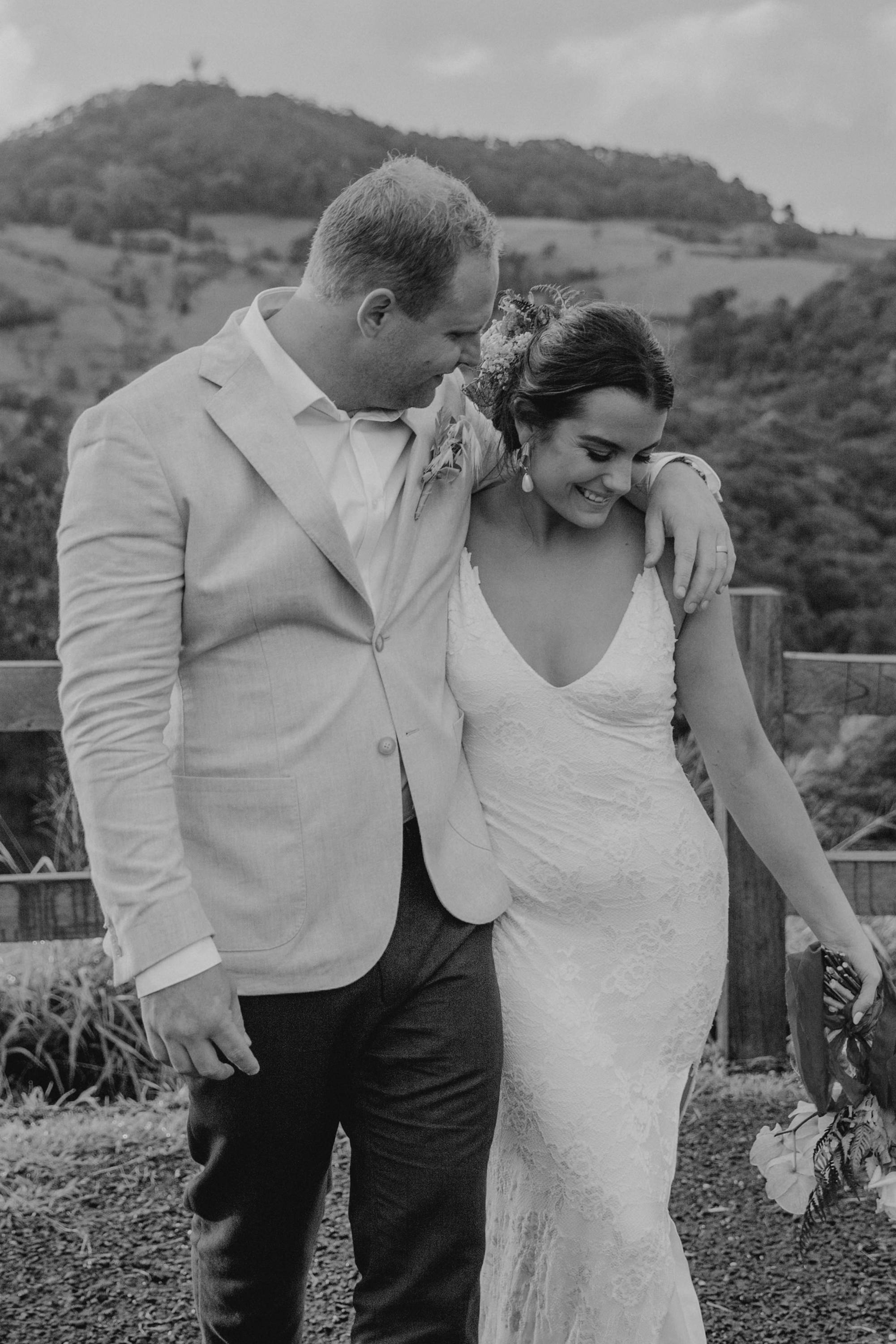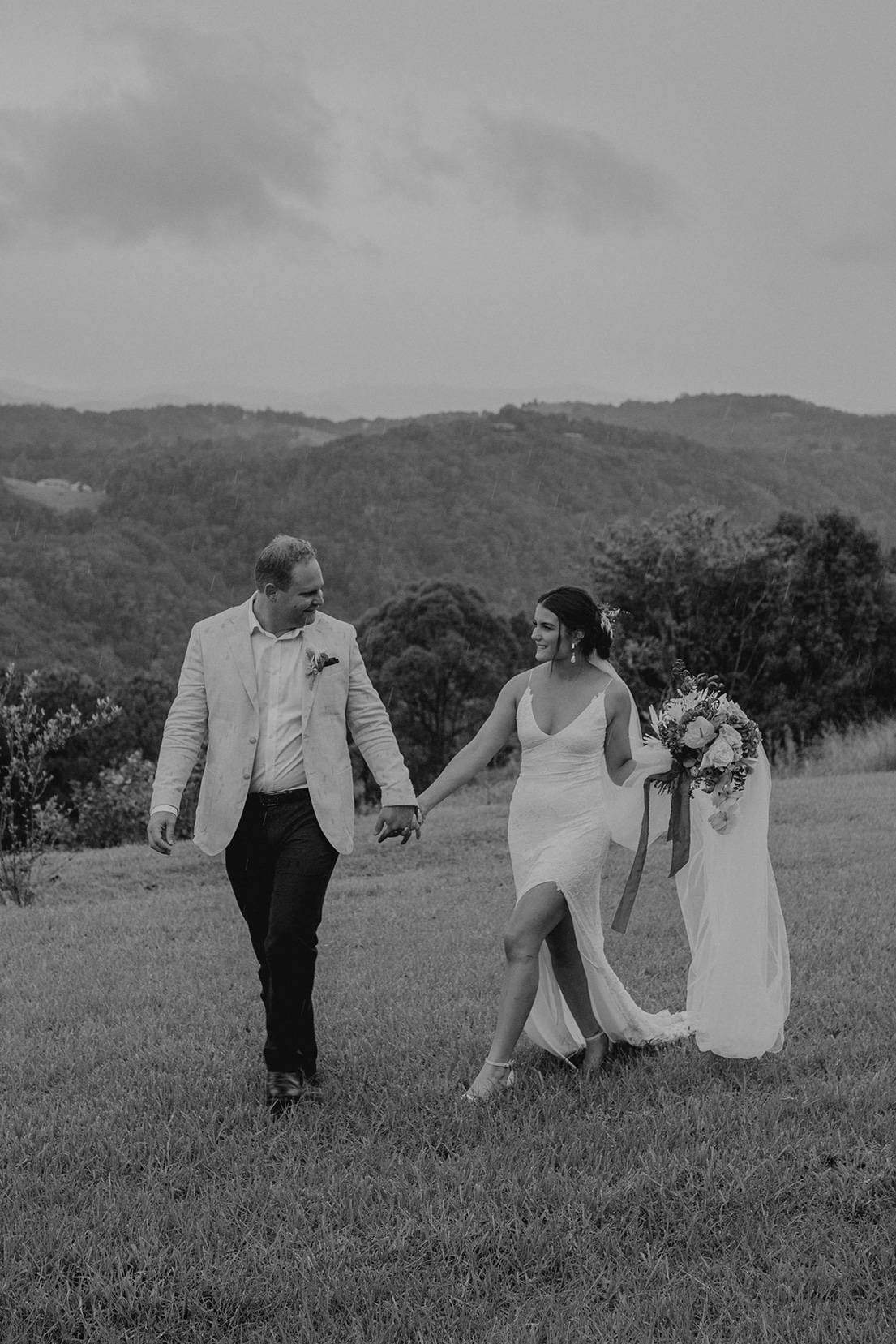 Tell us what your perfect Valentine's Day would look like?
My perfect Valentine's Day would start at the beach, followed by a nice lunch and then a quiet night at home together with cheese and wine.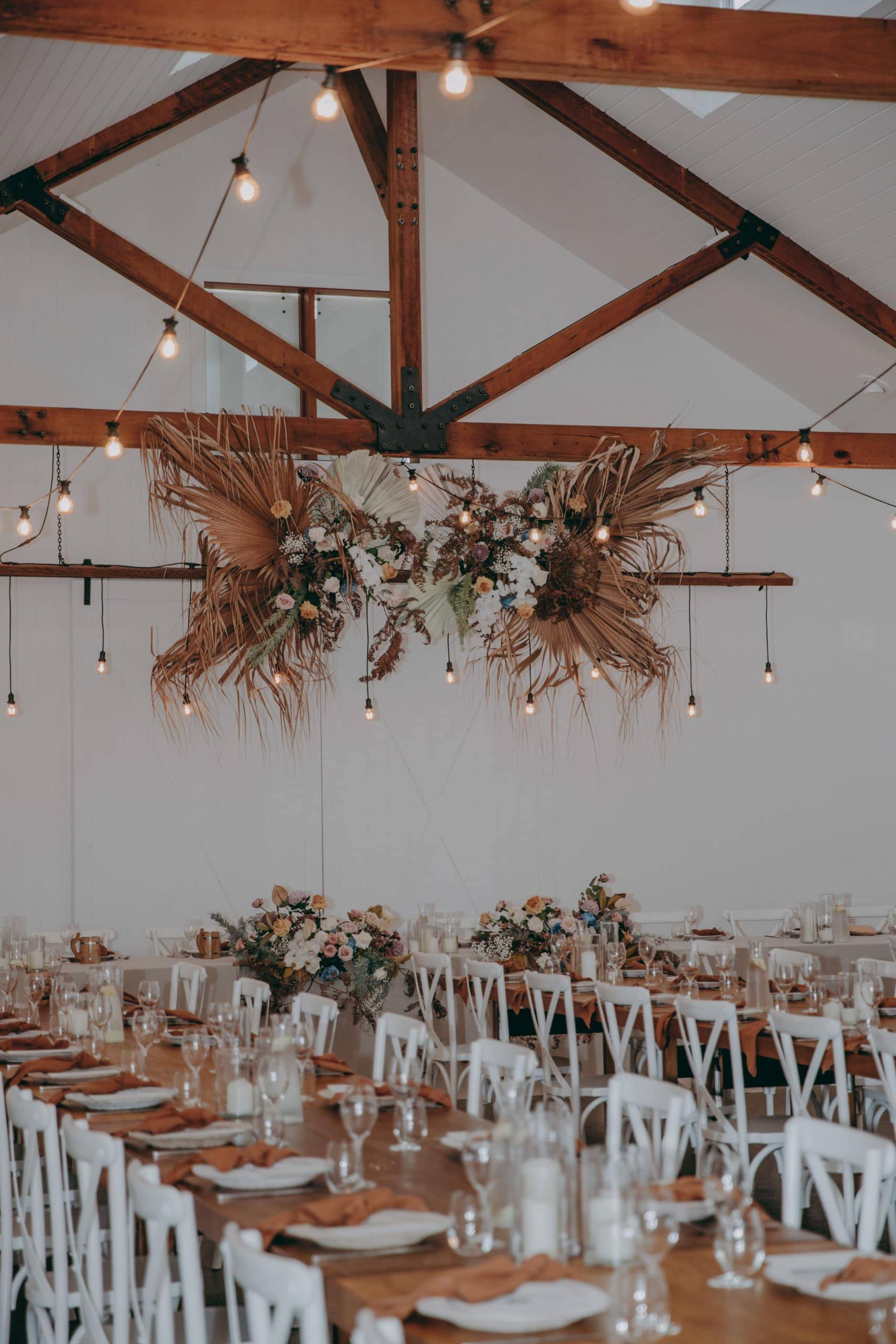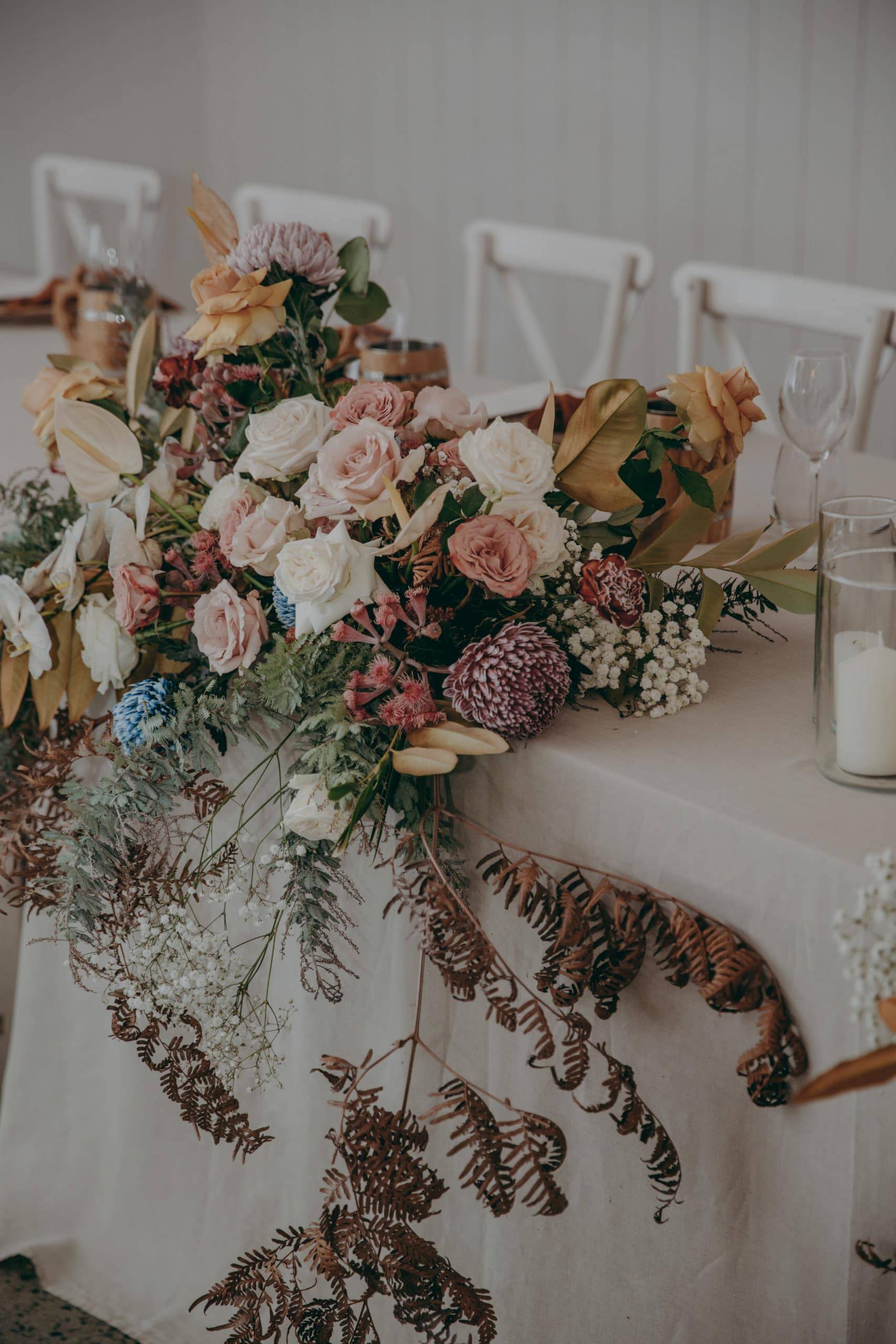 What is something you love about your husband's love language?

My husband's love language is Words of Affirmation and I just love that every day without fail he will text me 'I love you' or other beautiful messages while we're apart.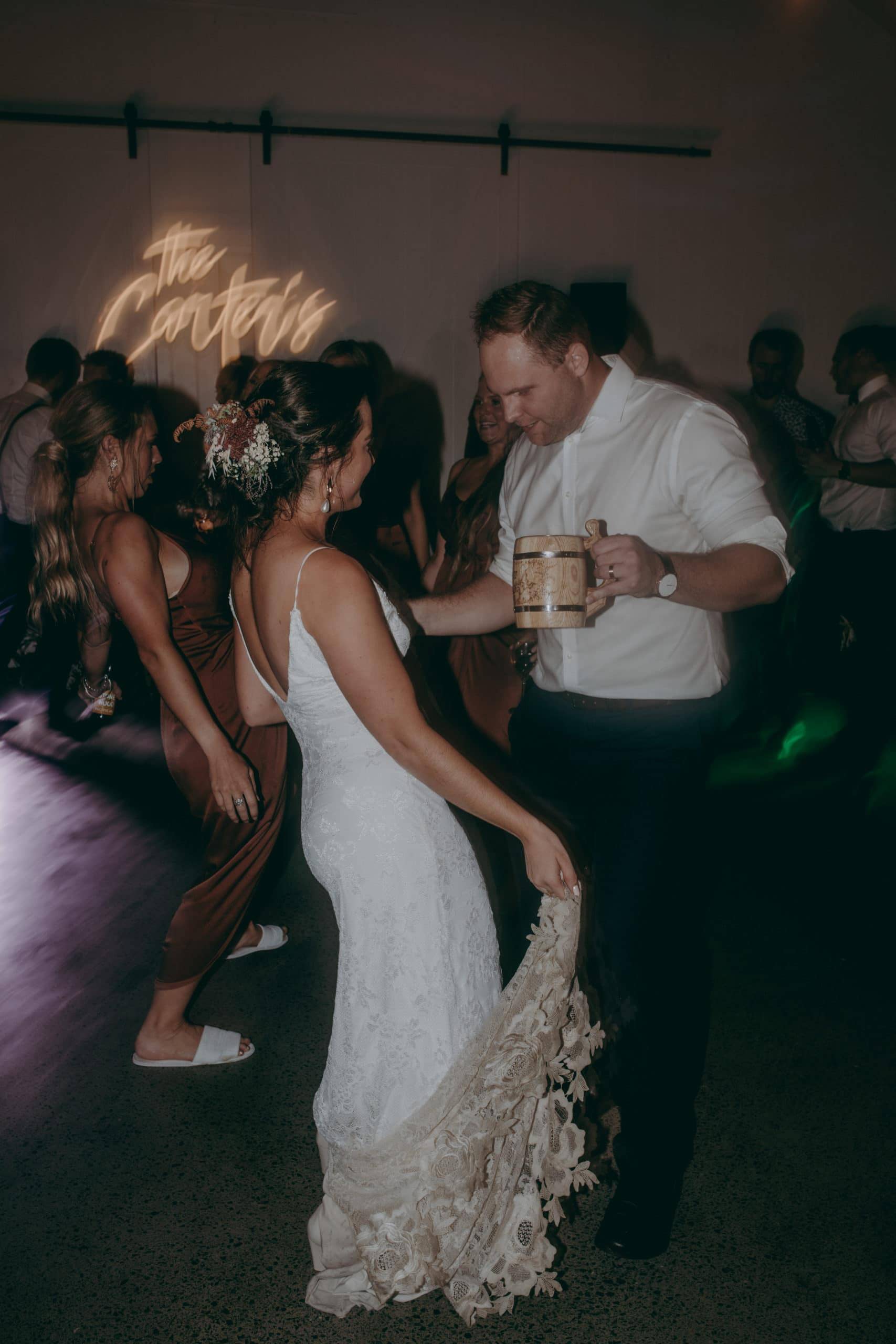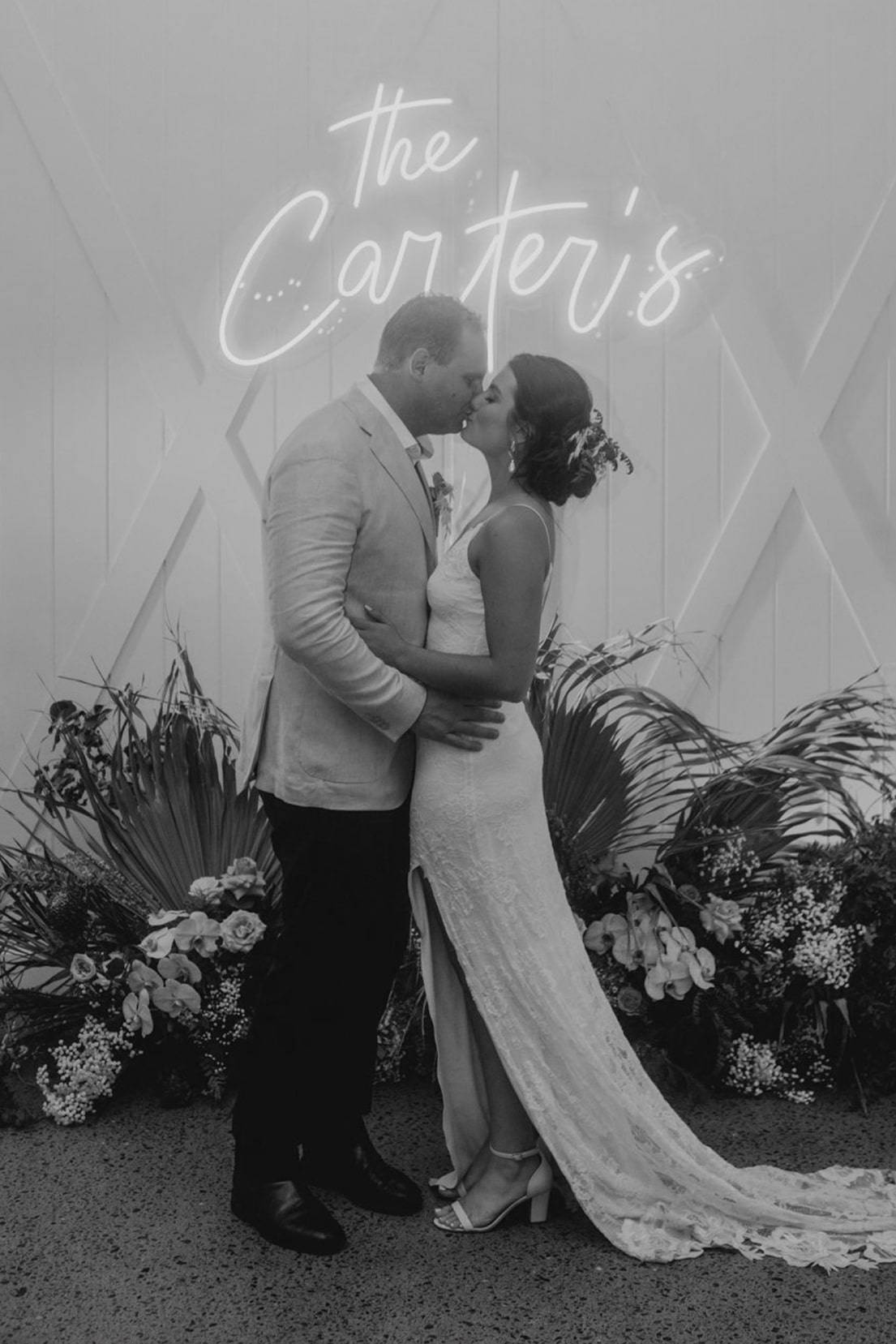 Tell us one of your favourite memories from Valentine's Day
My favourite Valentine's Day was probably our first! We were still in High School and Josh bought me 10 individual roses that were delivered to my homeroom the morning of Valentine's Day. It was so sweet and made me feel super special.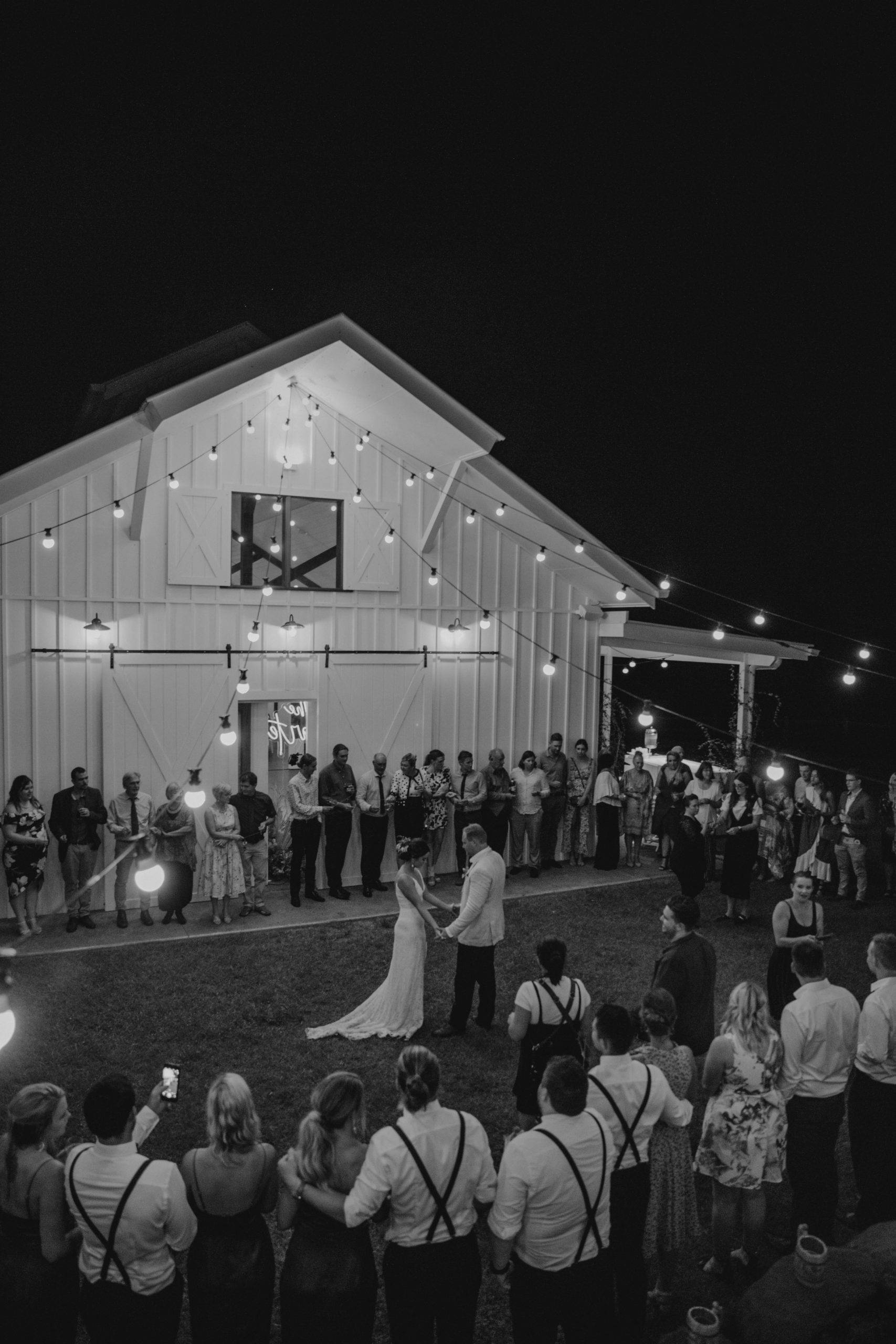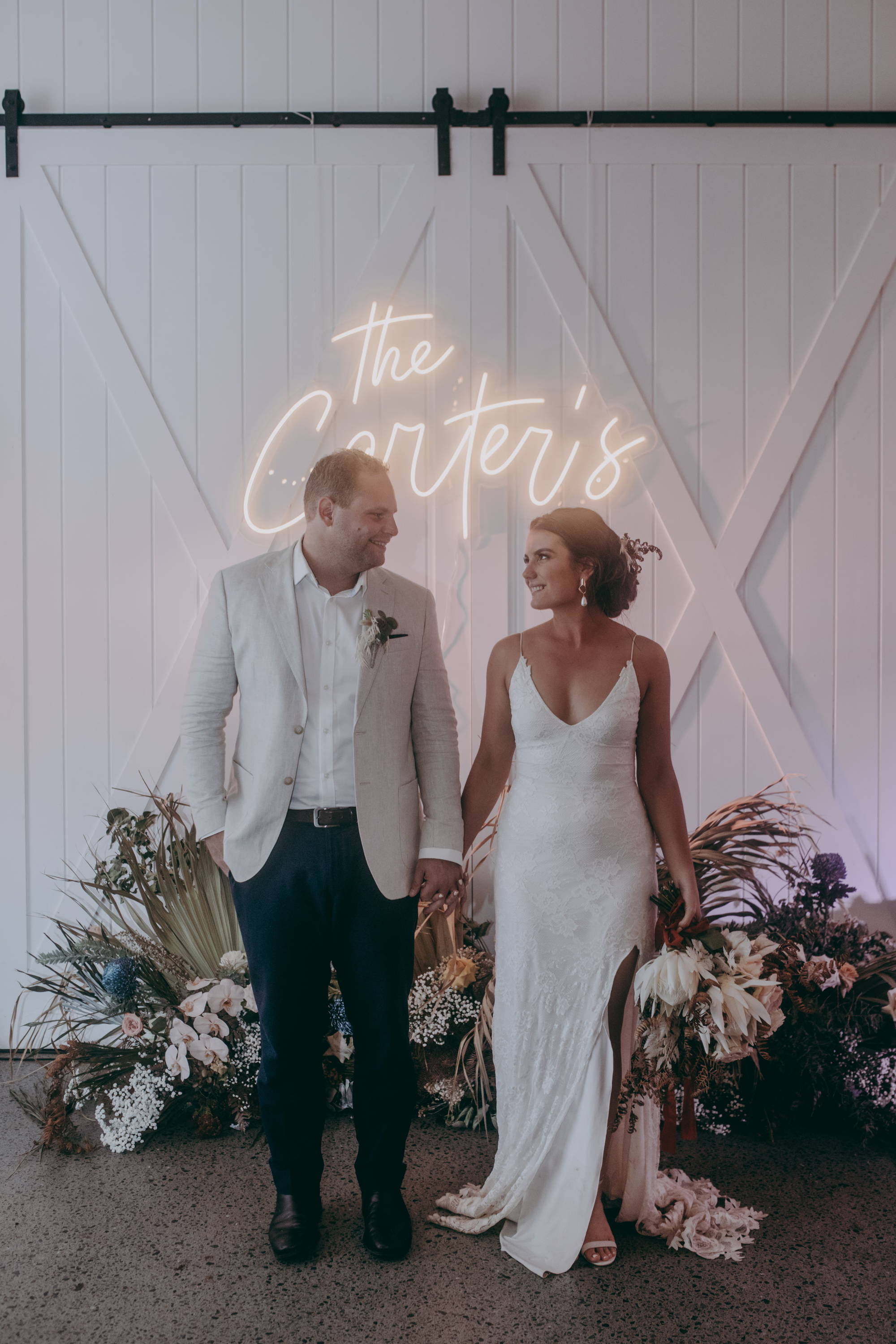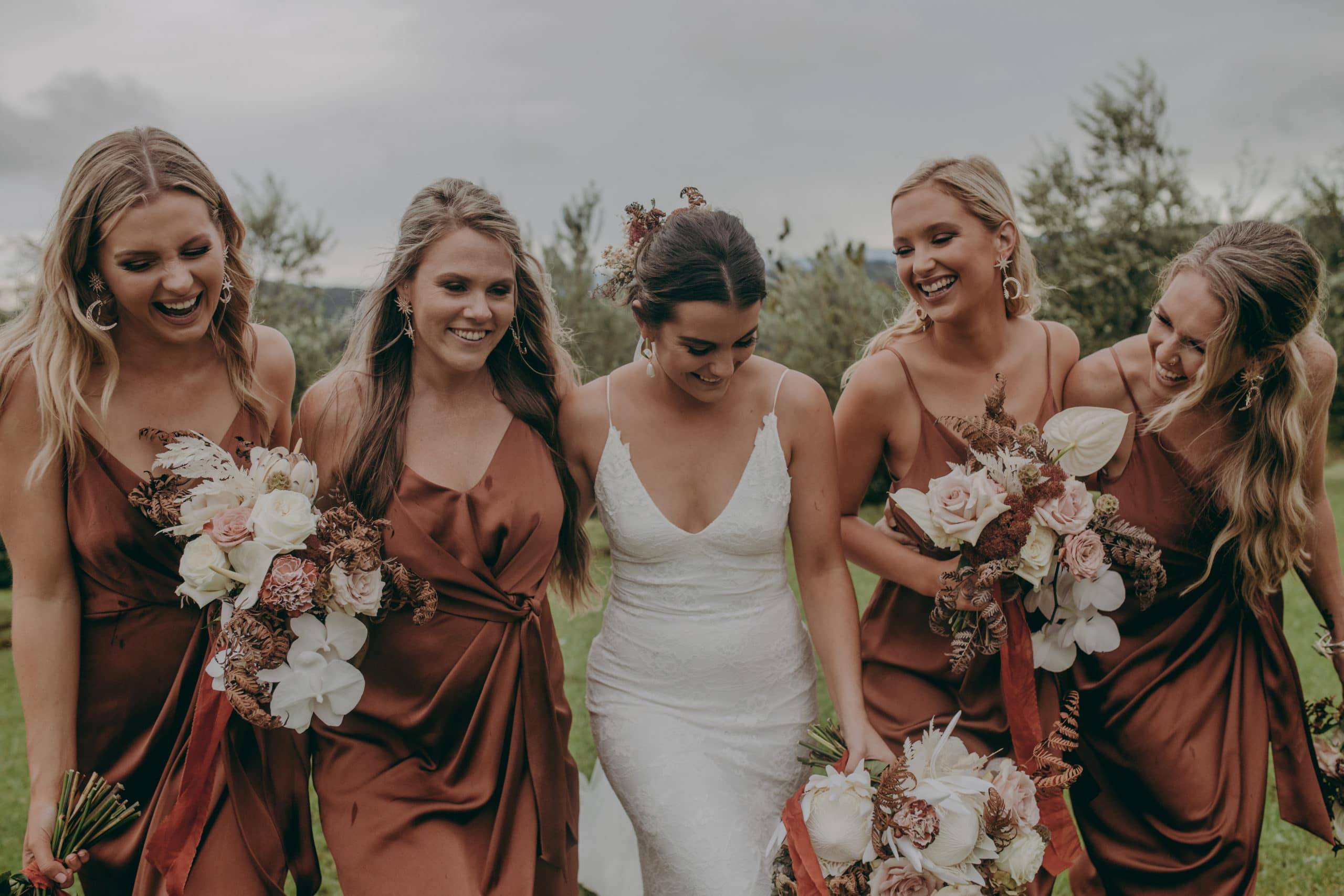 How many Valentine's Days's have you shared with your now husband?
We have shared a total of 13 Valentine's Day's together!
Josh proposed on our 10 year anniversary. We were away for the weekend in Noosa QLD and on the spur of the moment we decided to get matching tattoos to celebrate our 10 year milestone. Afterwards we had cheese and wine on the beach to watch the sunset, he gifted me a poem and proposed!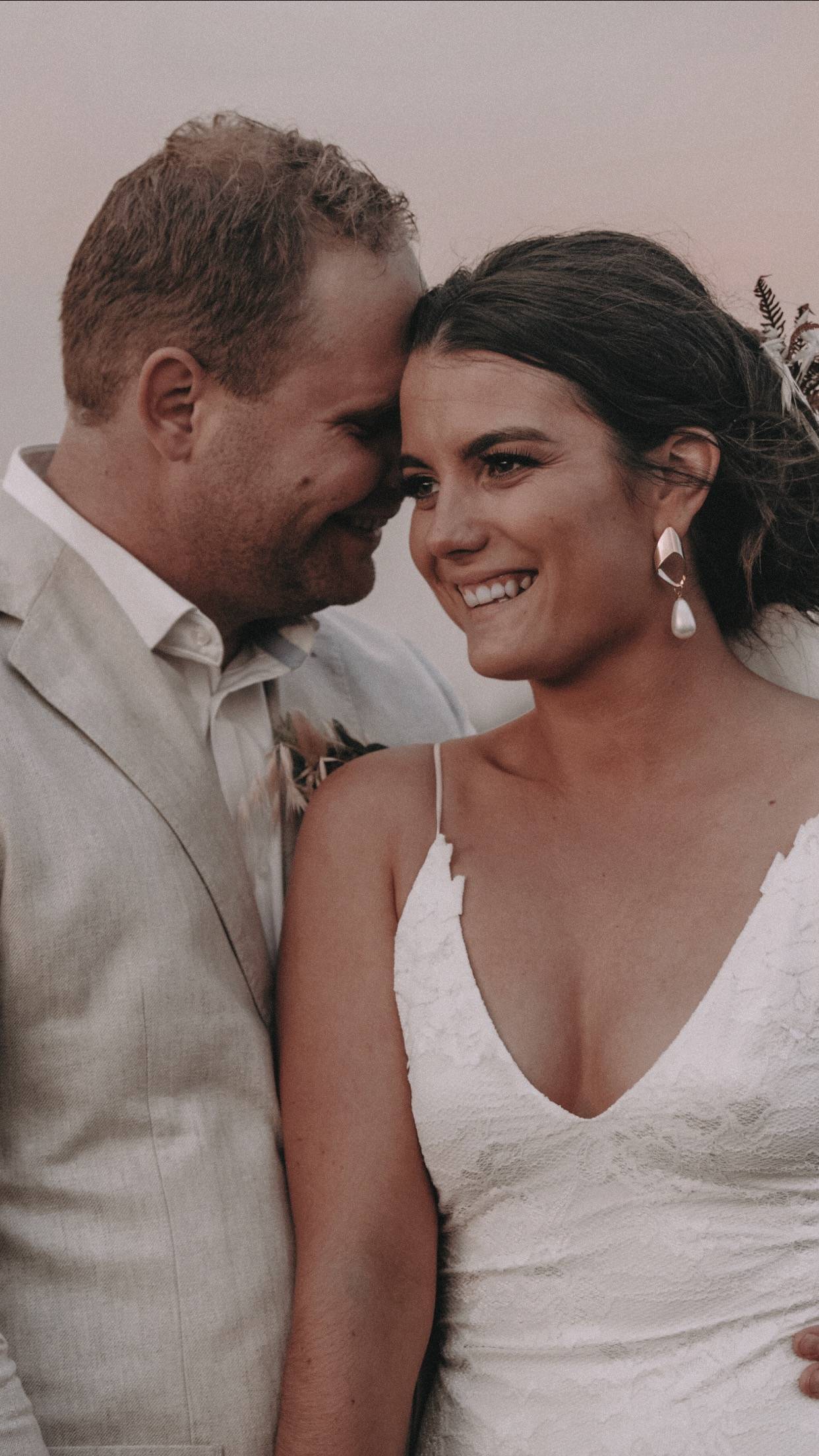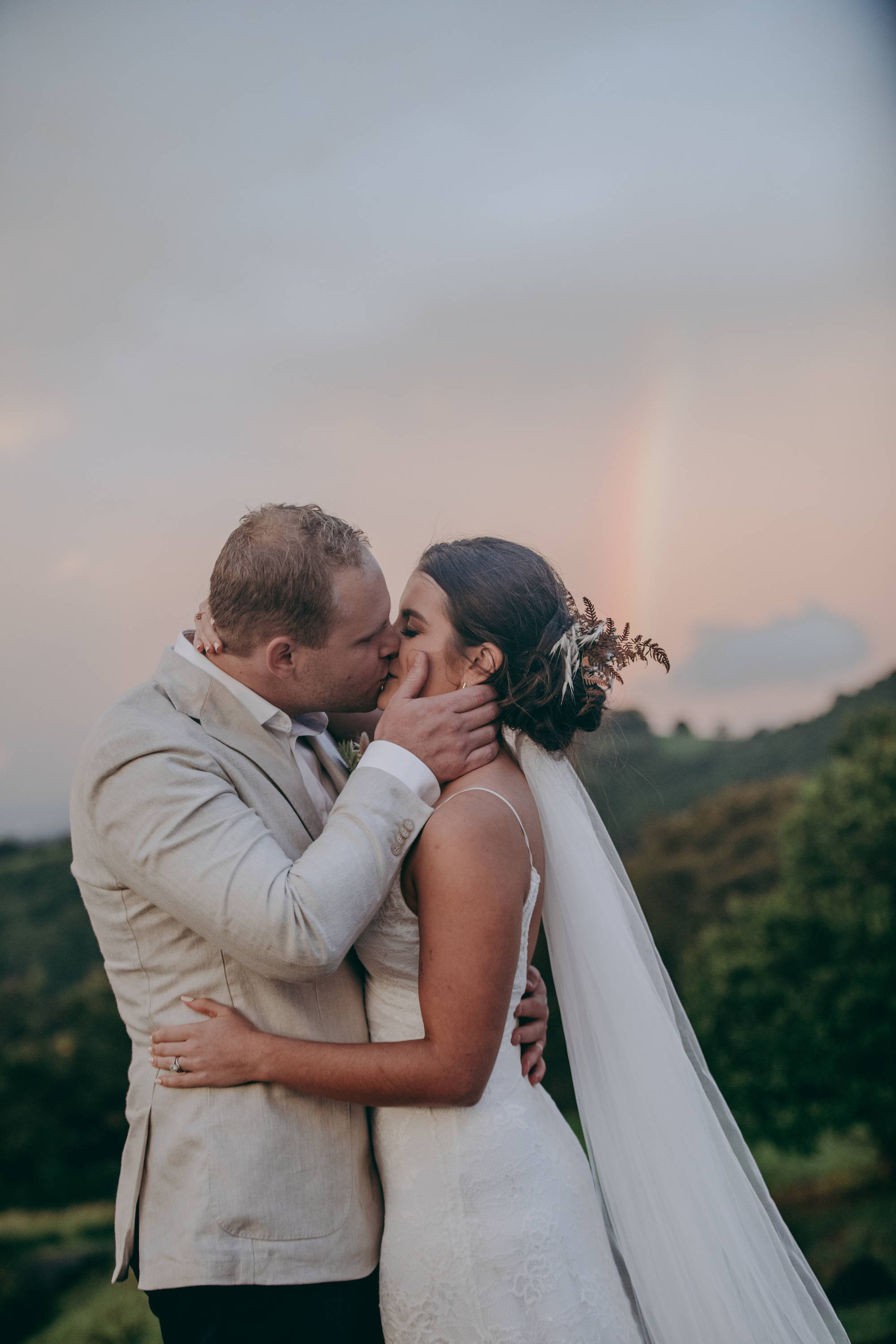 Tell us about your experience when you found your dress, did you buy your wedding dress online or in one of our showrooms?
I had a classic bridezilla moment and changed my mind on my dress 7 weeks before our wedding day! Cue panic from everyone, I contacted GLL Online Sales and they gave me a few options of gowns I could get in time, so I booked and appointment at the Gold Coast Showroom and purchased Lottie ready-to-wear on the spot. Only a few days later she was at my doorstep!
Where did you get married? Tell us about the location & the style of your wedding day
Our wedding was at Summergrove Estate in Northern NSW Australia. Originally we were supposed to have the whole day outside with the reception on big long tables under festoon lights, but instead in torrentially rained on the day so we had to move everything inside. Now I'm so glad we did because our ceremony set up inside without our incredible floral arbour and neon sign above was just perfect! Our tones for the day were earthy, neutral colours with little hints of blue to represent the ocean. Our stylist and florist absolutely nailed it!



THE BRIDE WORE: LOTTIE GOWN (heirloom STYLE) & HENRI VEIL