Josh & Roxanne in the Arlo Gown and Roberta Cape

Roxanne and Josh decided that they would be exchanging vows on their next "must visit" country. This happened to be Santorini, Greece and both insisted that the islands would be a perfect locatioms for this.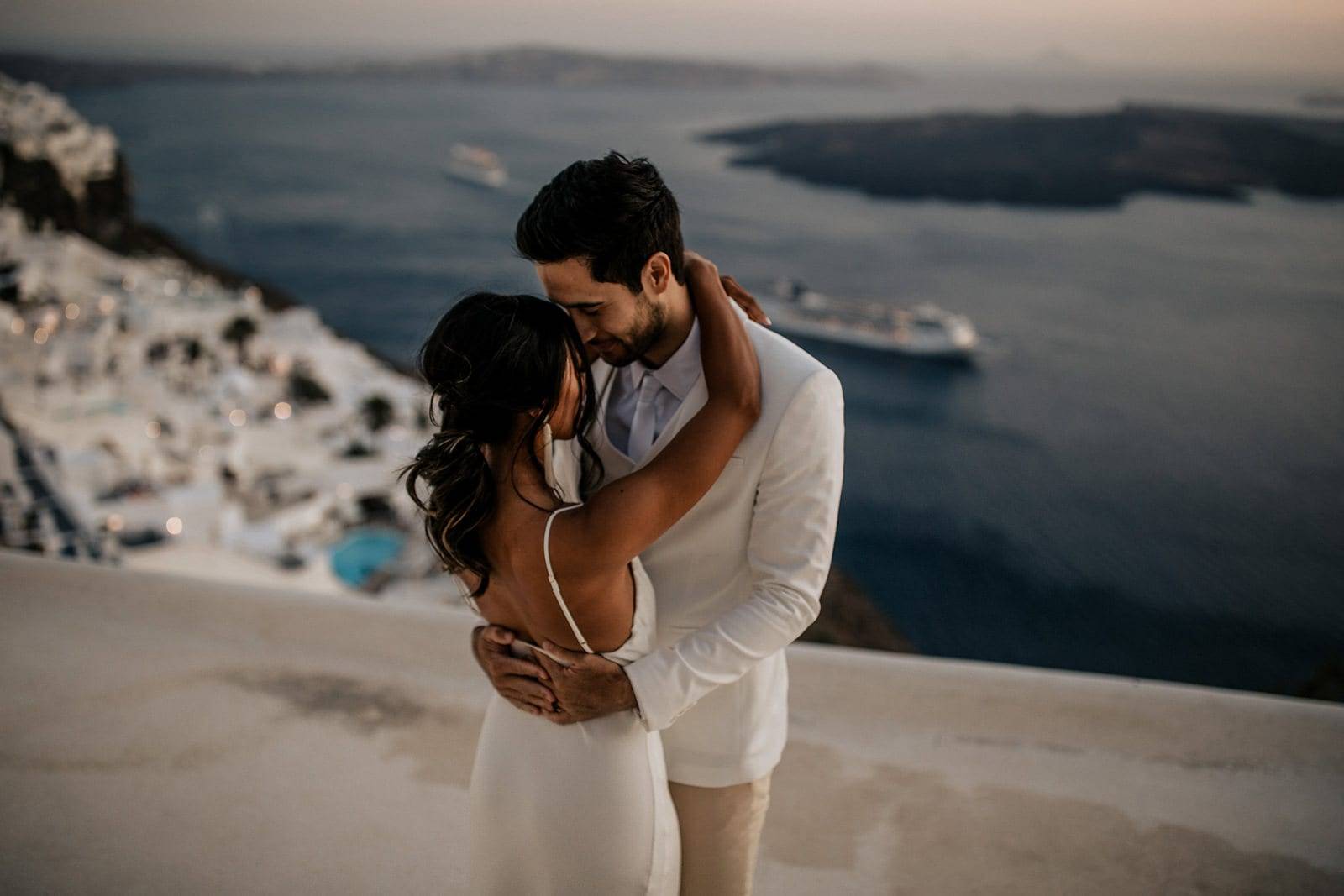 What is a Grace Woman to you?
What is it you loved about your GRACE gown and accessories?

Instagram! The GRACE Instagram is beautifully run and the pictures of the gowns speak for themselves. I still fantasize about wearing all the gowns when GRACE pops up on my feed. After a visit to the Los Angeles showroom, I knew the Arlo (discontinued) was for me - it felt better than any set of pajamas I've ever worn!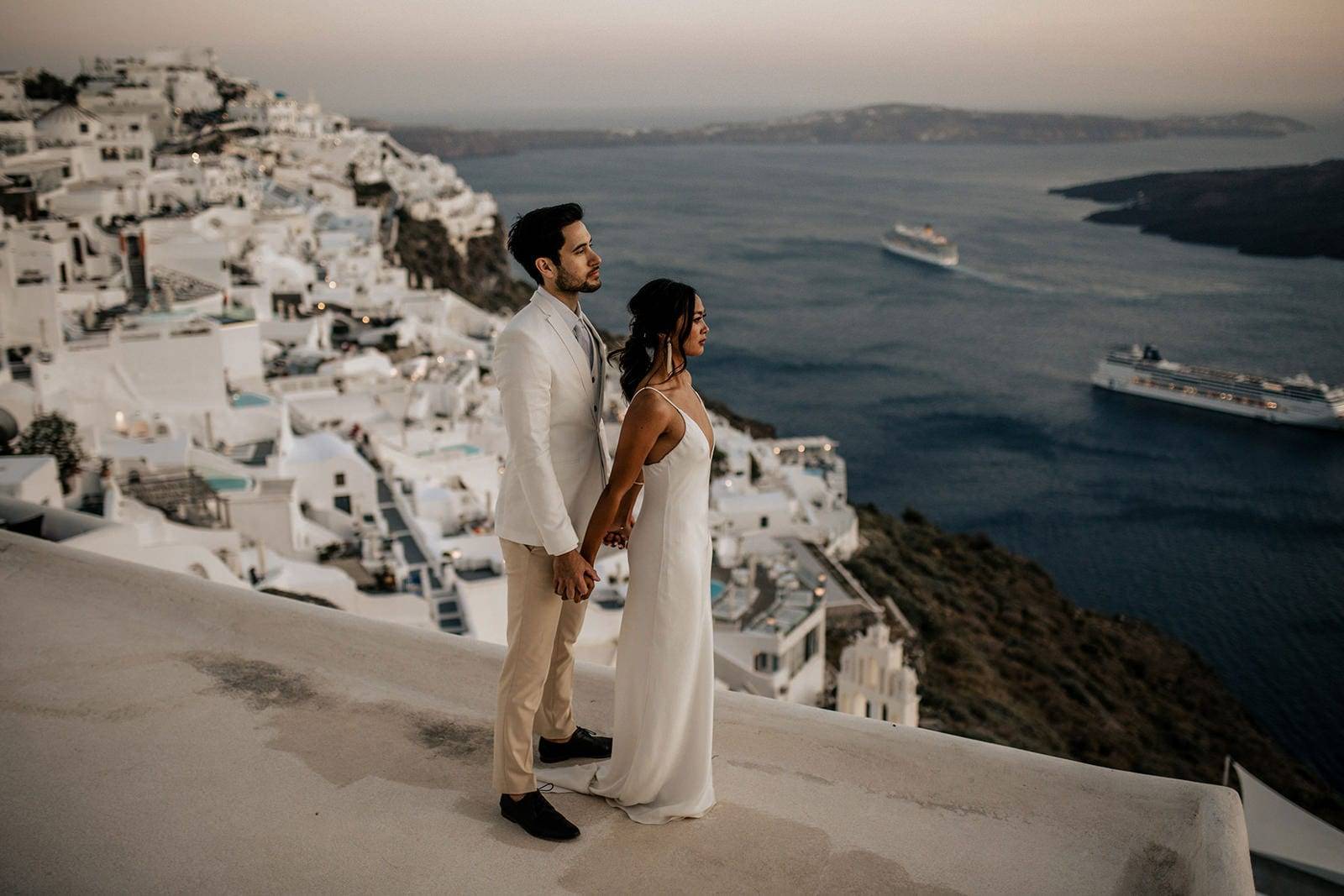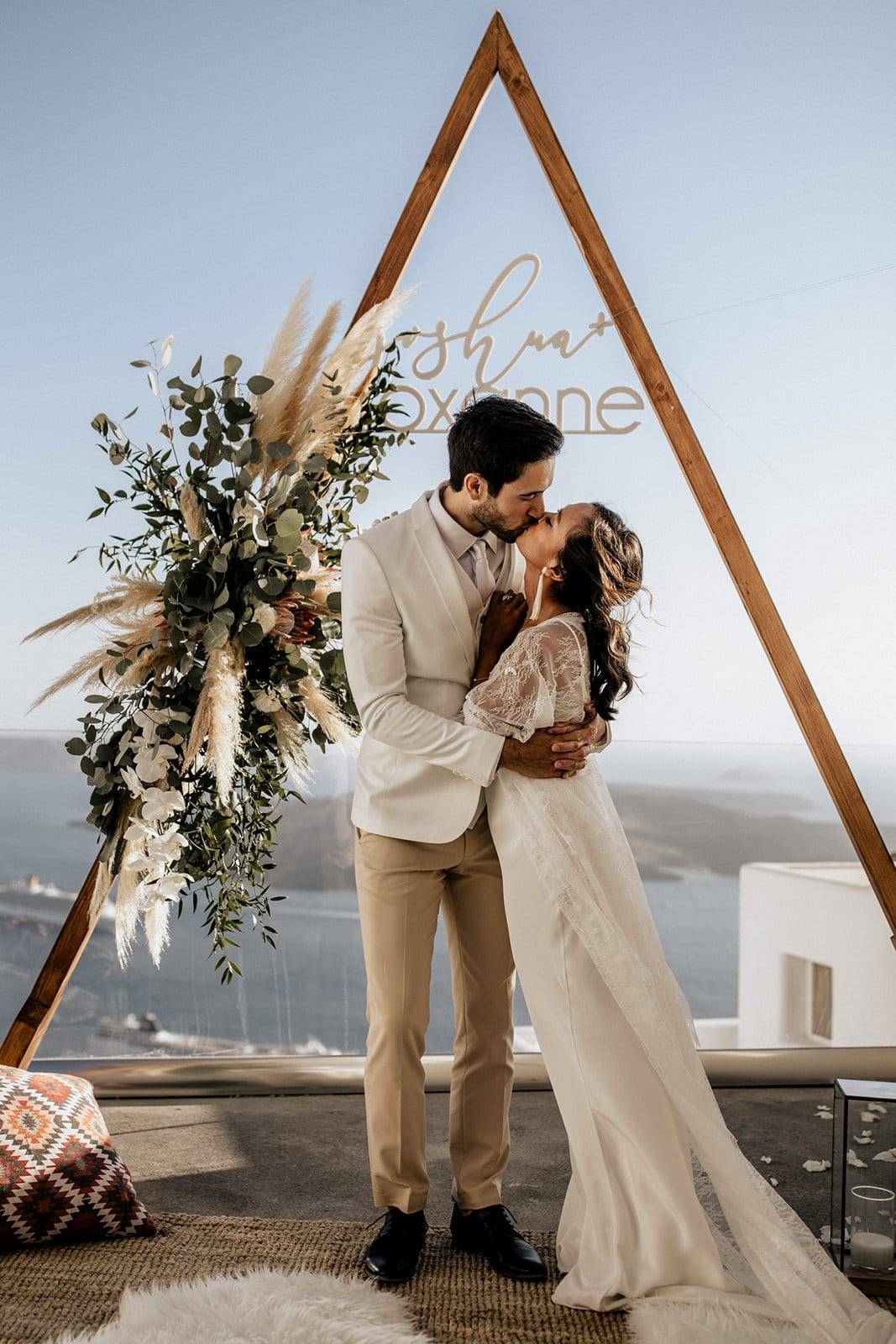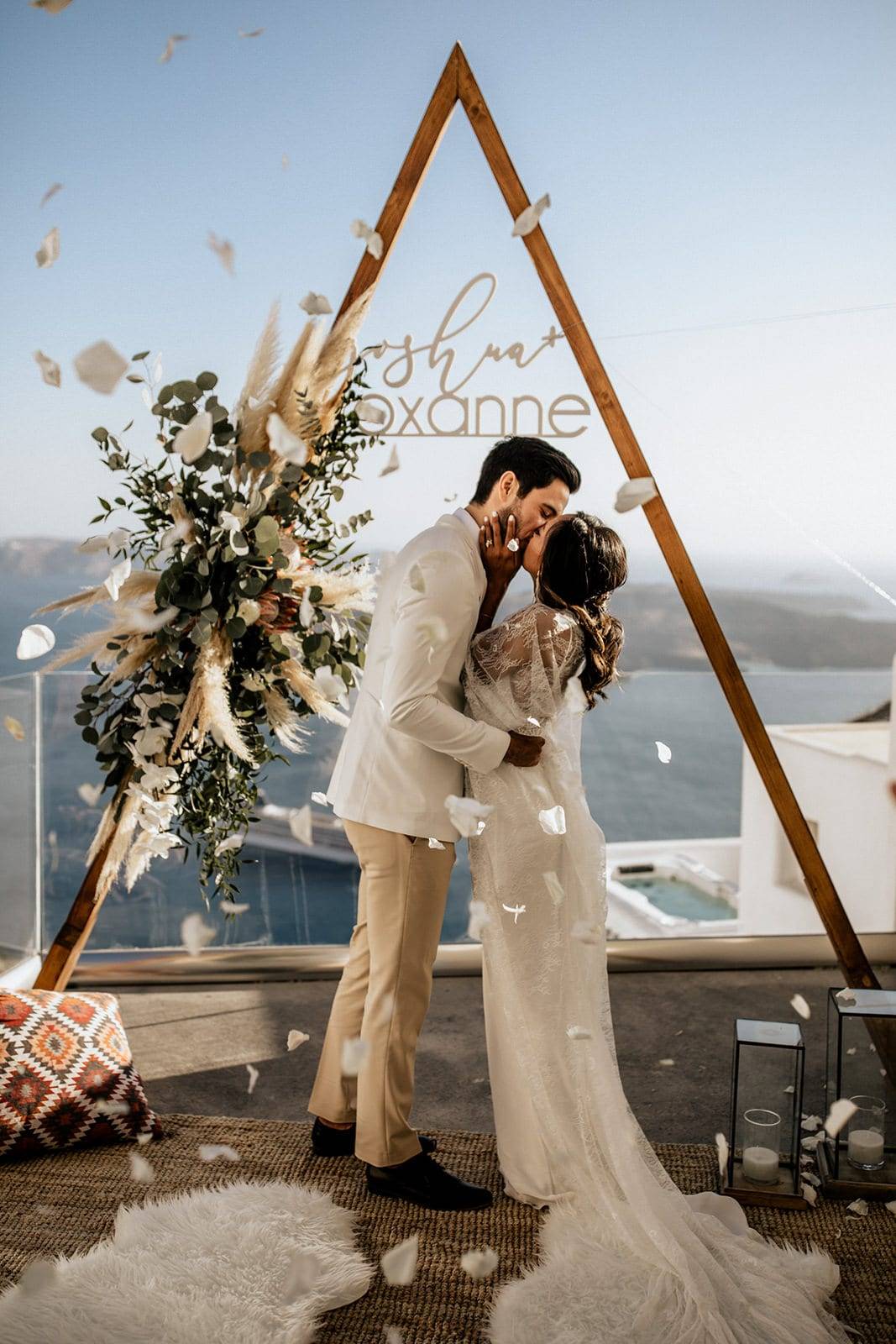 Describe your wedding day look…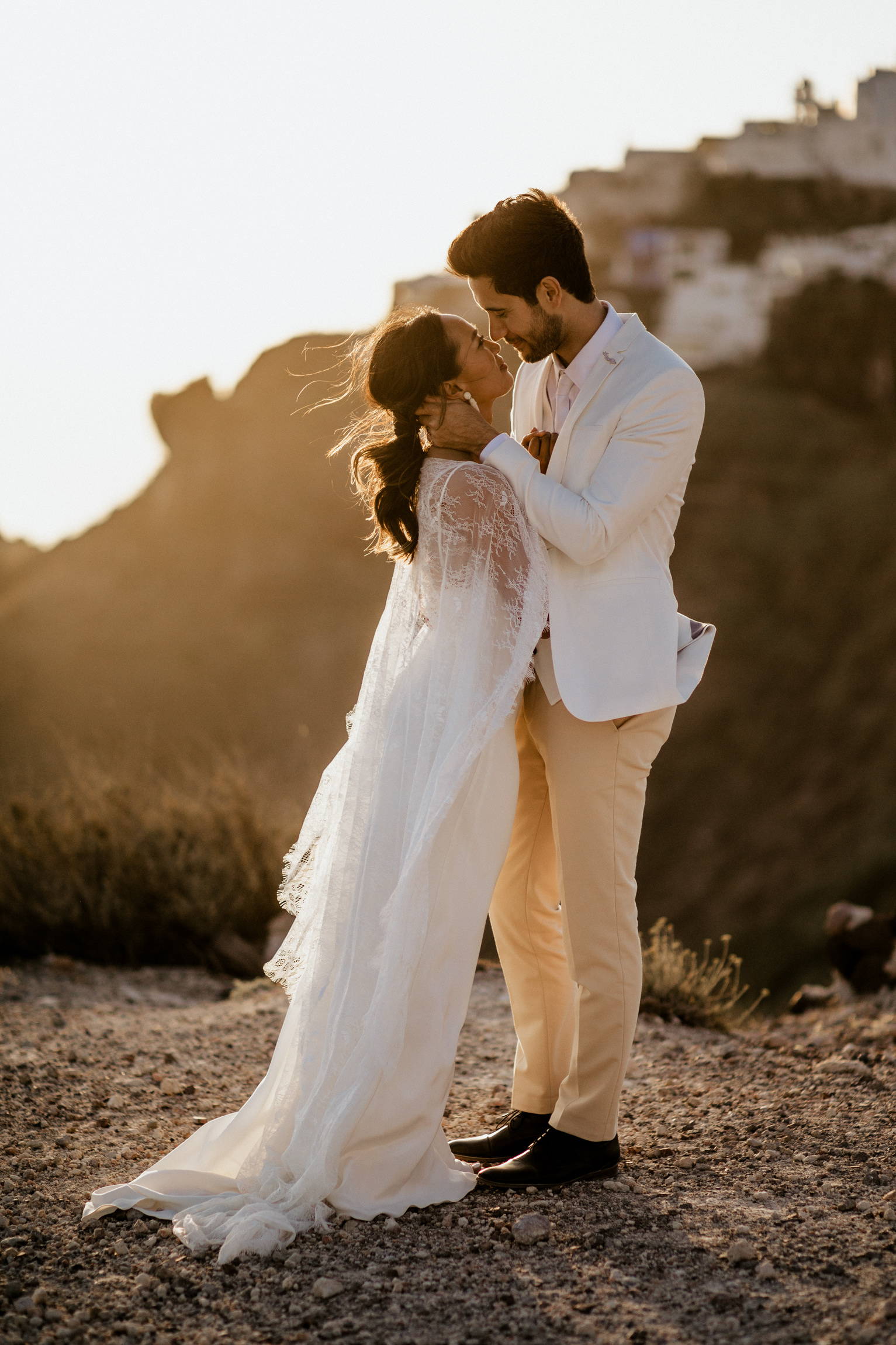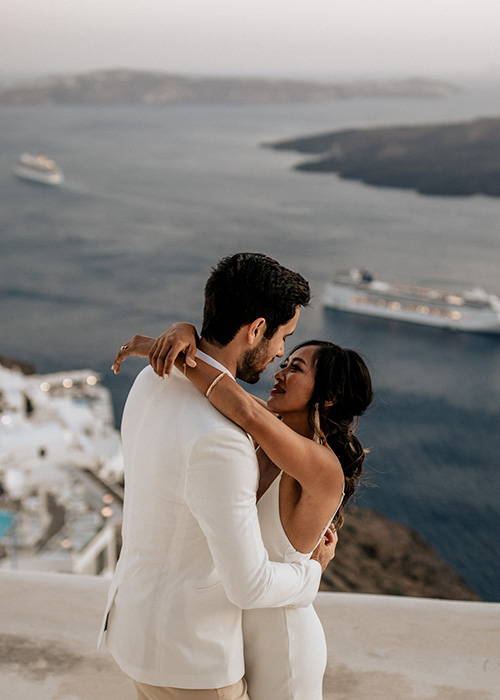 What was the most stressful part to planning?

We were very fortunate to have Maria of Tie the Knot Santorini as our wedding planner. She made the planning process extremely easy - even from the other side of the world. I would say the only stressful part was figuring out how to tell our family & friends that it was going to be just the two of us. They all took the news gracefully, while still making jokes about showing up anyway.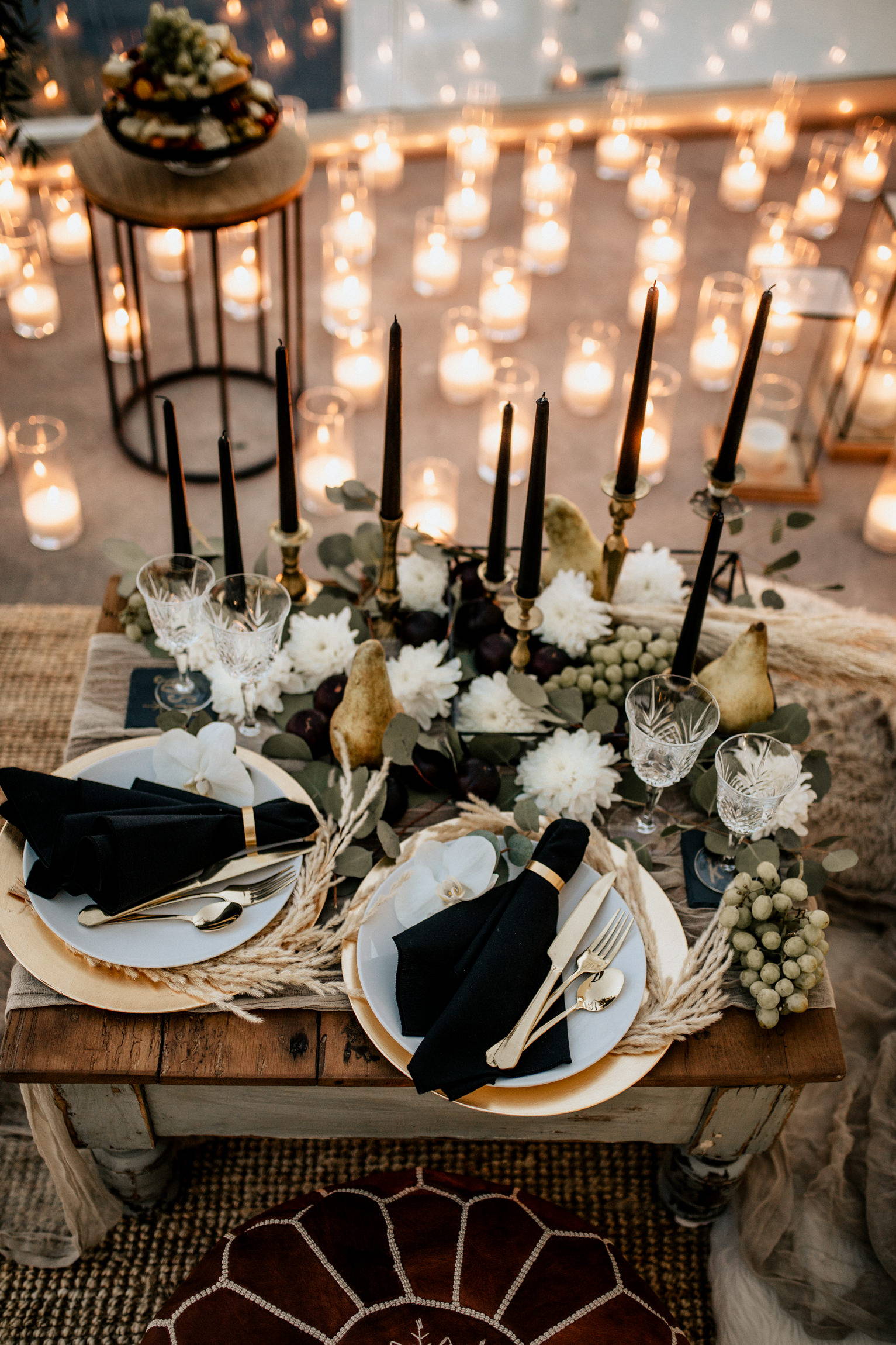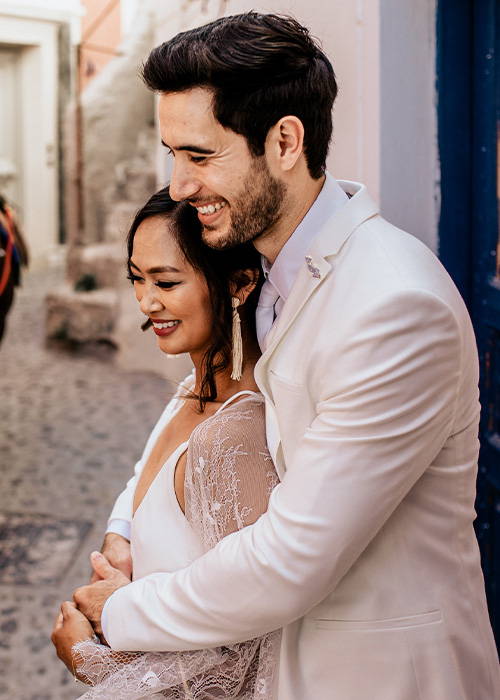 On our way to brunch, we stopped to take pictures of our pup, Faraday, in front of a great view of San Diego's skyline. Josh insisted on taking a million photos & I wasn't sure why. I later learned that he was struggling to change the settings on my camera (he was trying to record a video). Finally, (after some hangry complaints from me) he set the camera on timer & suggested one last photo - but of all three of us. He proposed during the camera's countdown and was able to get one, absolutely perfect picture of the proposal. Faraday was smiling straight at the camera! We picked up my parents & went to brunch afterwards - but, by then, I was way too excited to eat.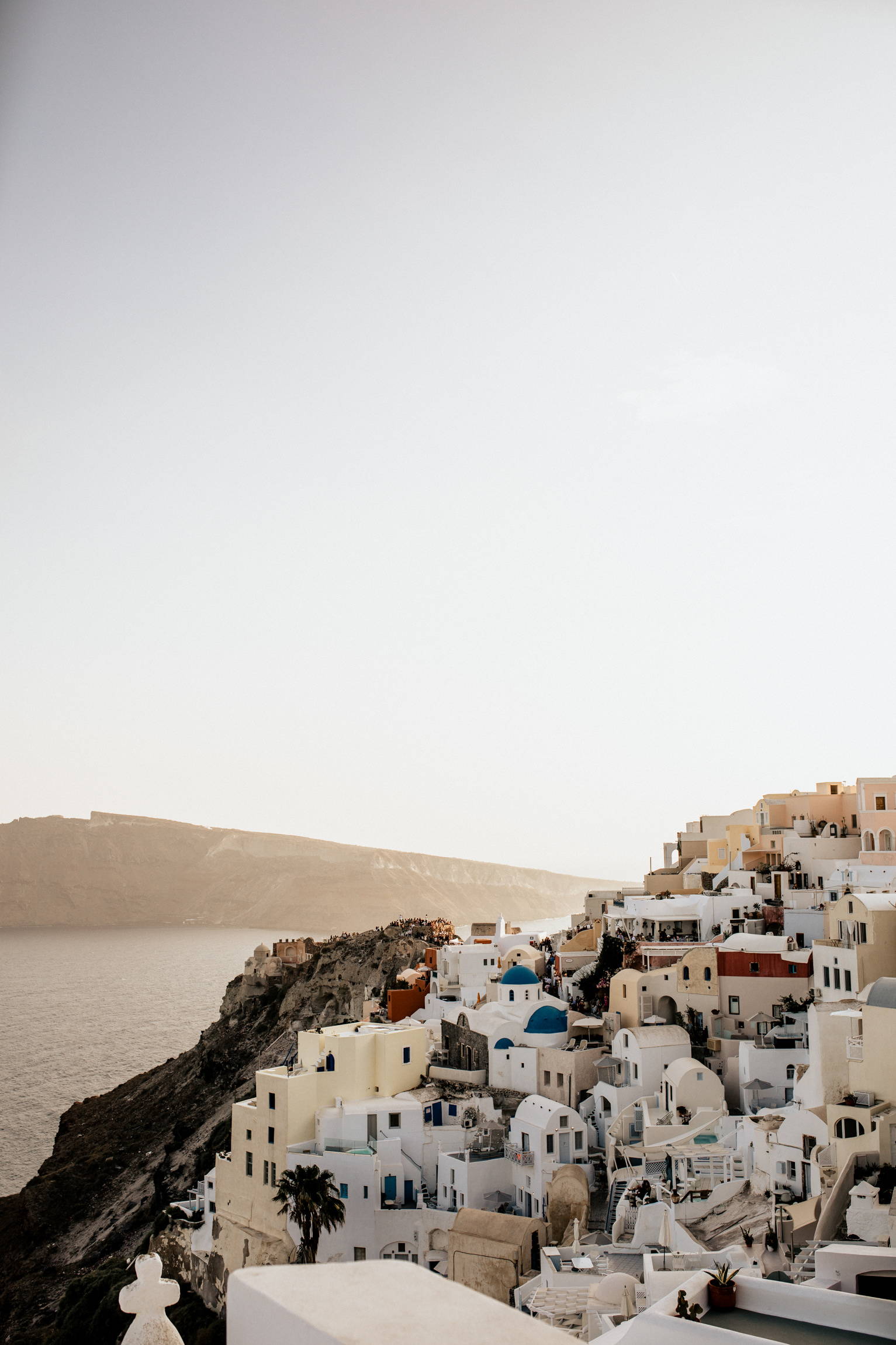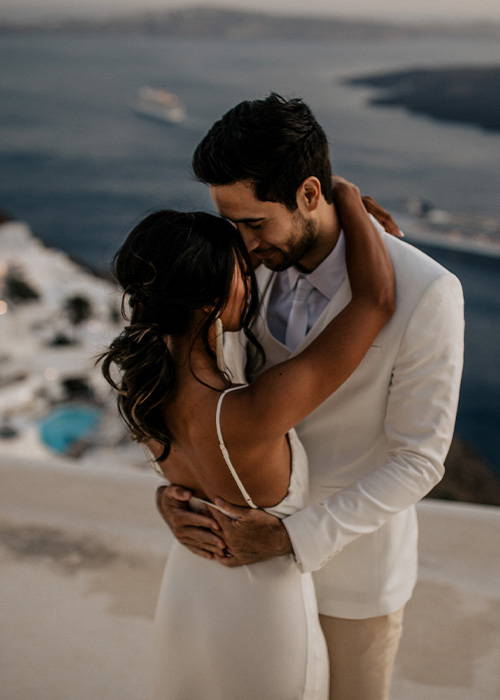 What was your goal for your wedding / what was the most important aspect to you?

To enjoy it! We wanted to celebrate the beginning of our marriage in a way that was very us. Greece was the next country on our "must visit" list, so it was quickly decided that Santorini would be the setting for our vows. The day was intimate & fun - AND we got to explore a new place. It was everything we wanted it to be.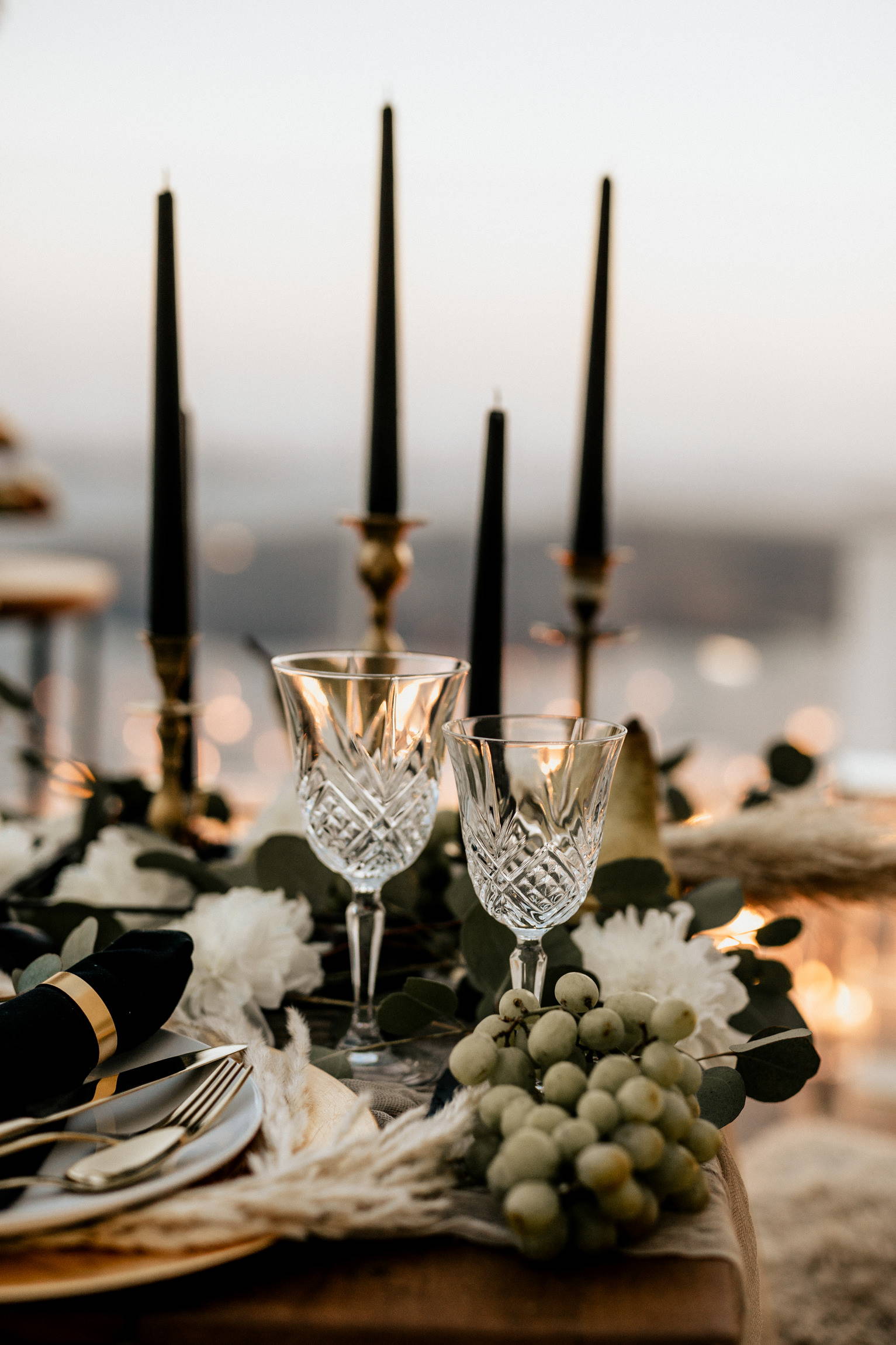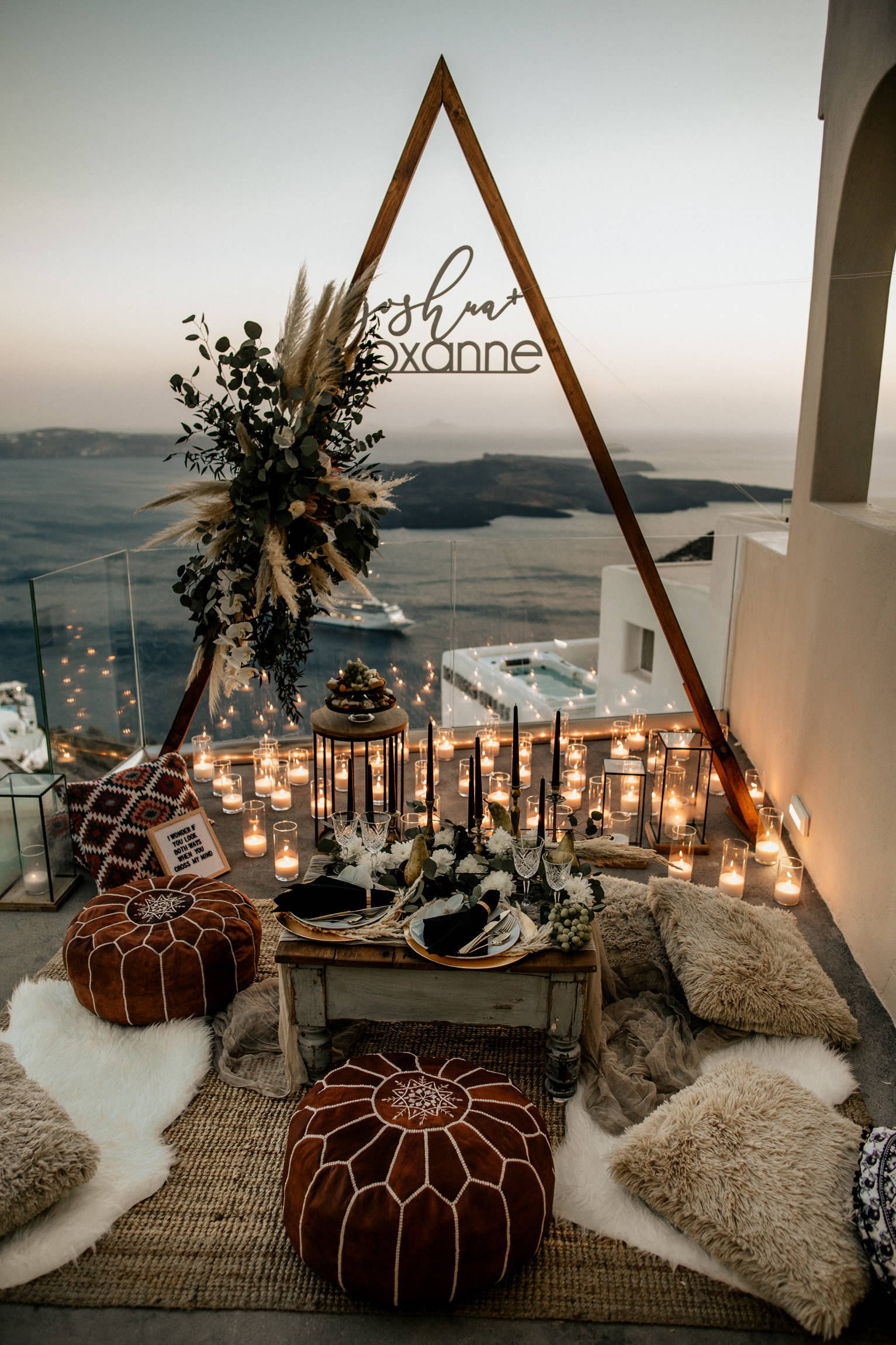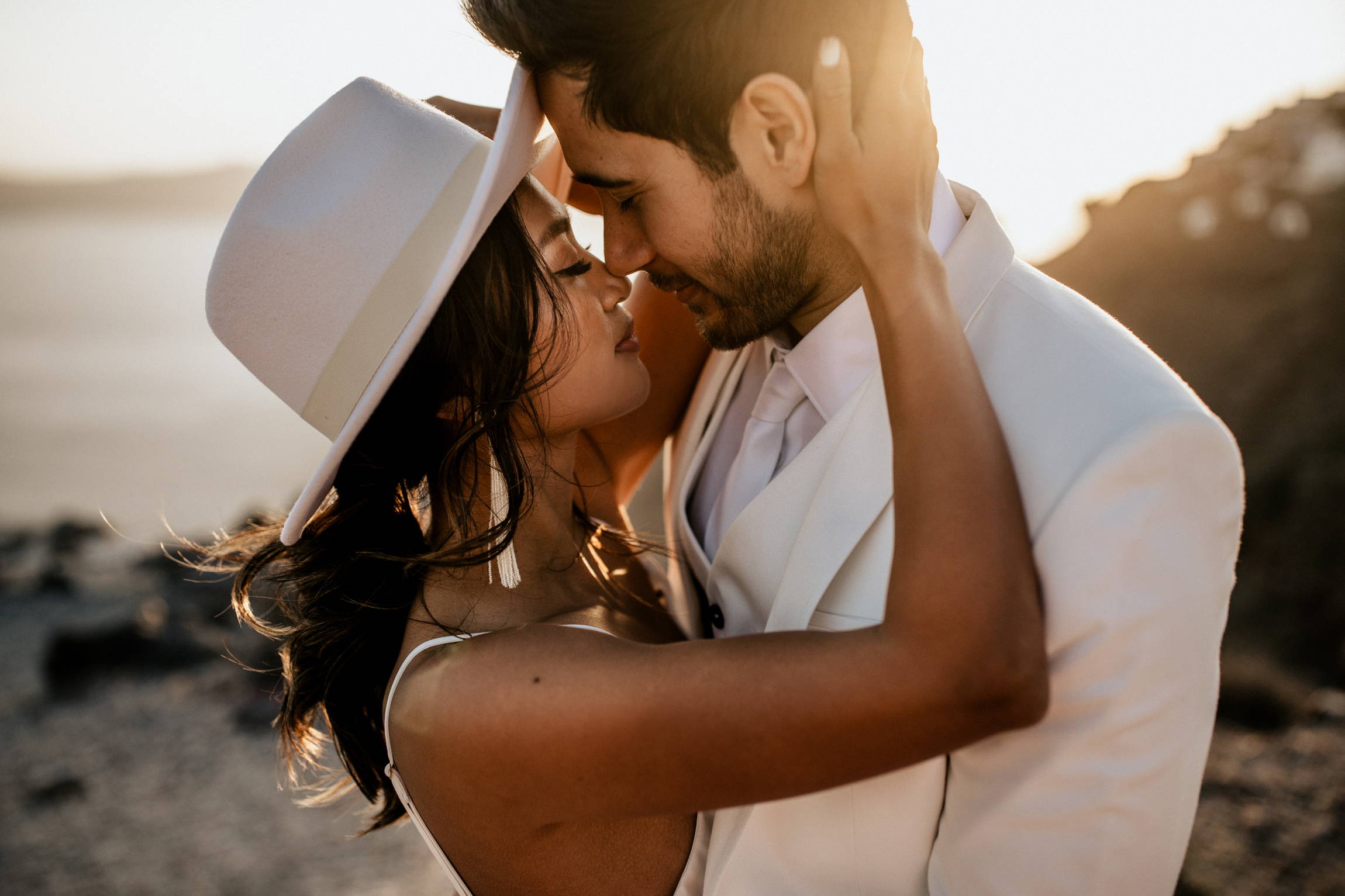 The funniest moment on the day was…
While walking around the village with our photographers (the extremely talented Chris & Ruth), we decided to try and catch some of the donkeys walking up the cliffs. We rushed, thinking we would miss the opportunity, when a line of them surprised us while we were turning the corner. The four of us were almost run over by a line of donkeys! We stayed tucked in an alley corner, laughing our butts off, while waiting for them to pass.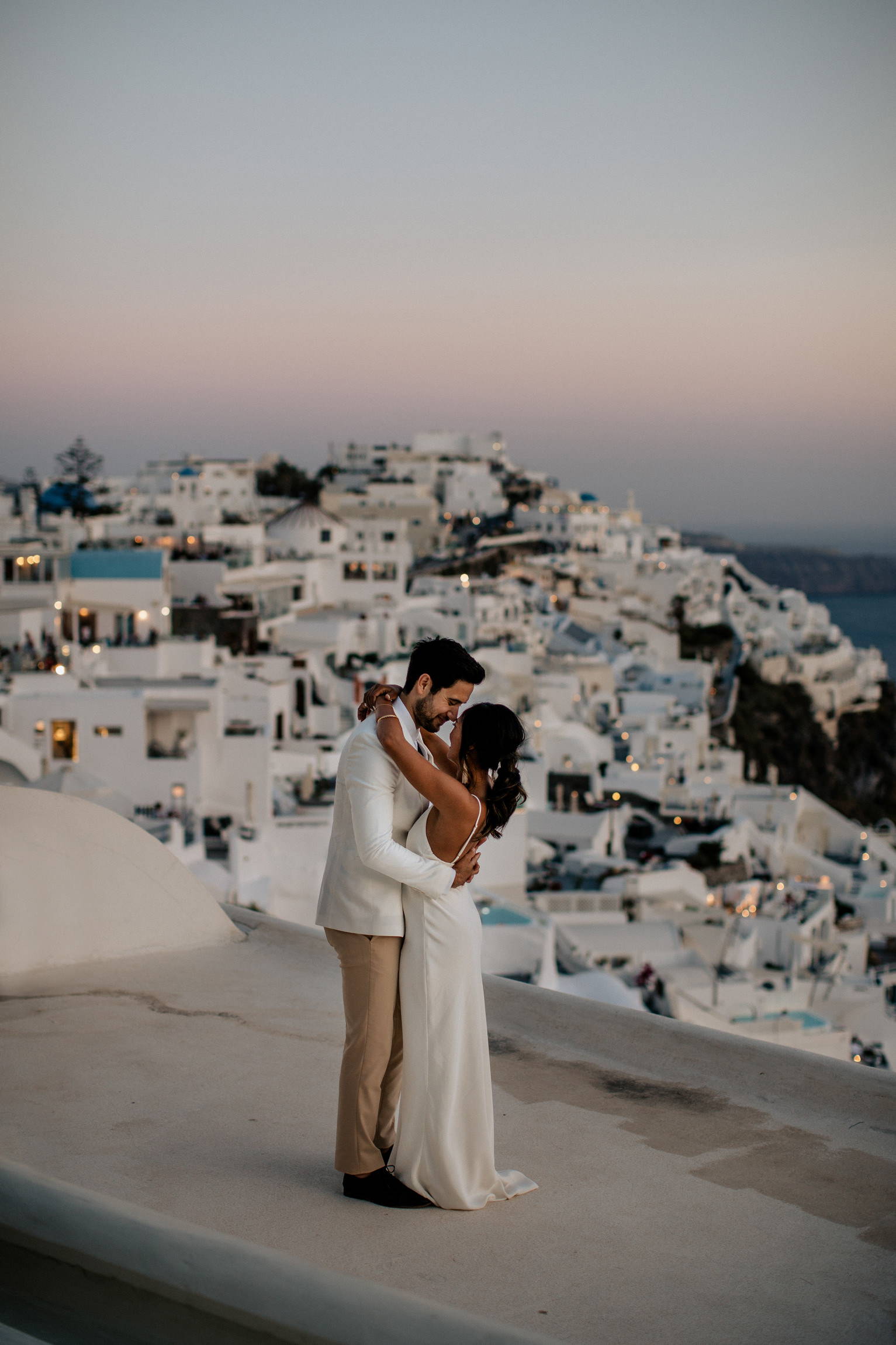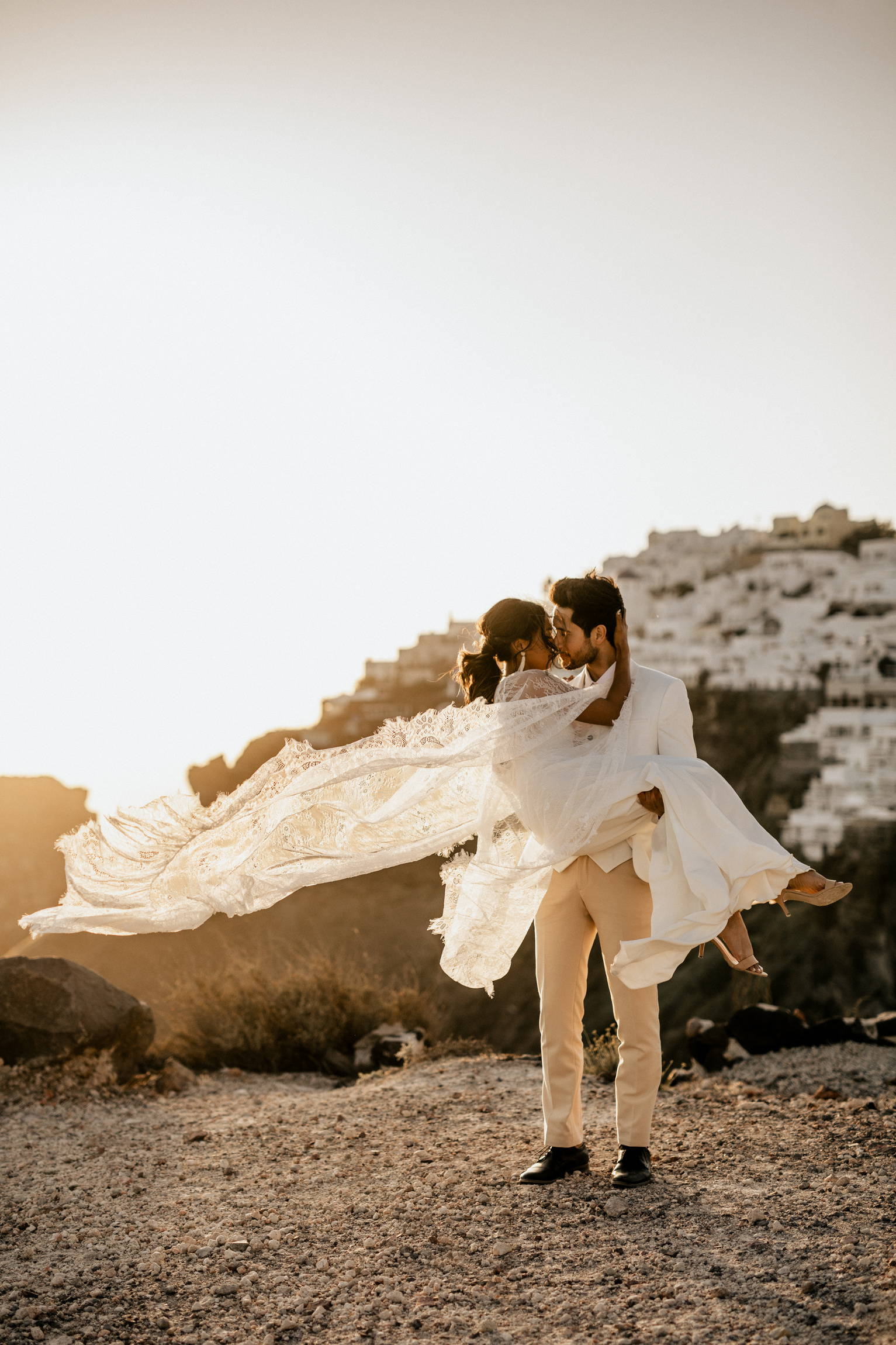 Any last advice or words of wisdom that you can share…
Just have fun! Enjoy the first day of the rest of your lives together.