Mike and Hannah in the River Gown
Read the interview with #GRACEBride Hannah who wore our River gown for her breathtaking wedding at Yosemite National Park.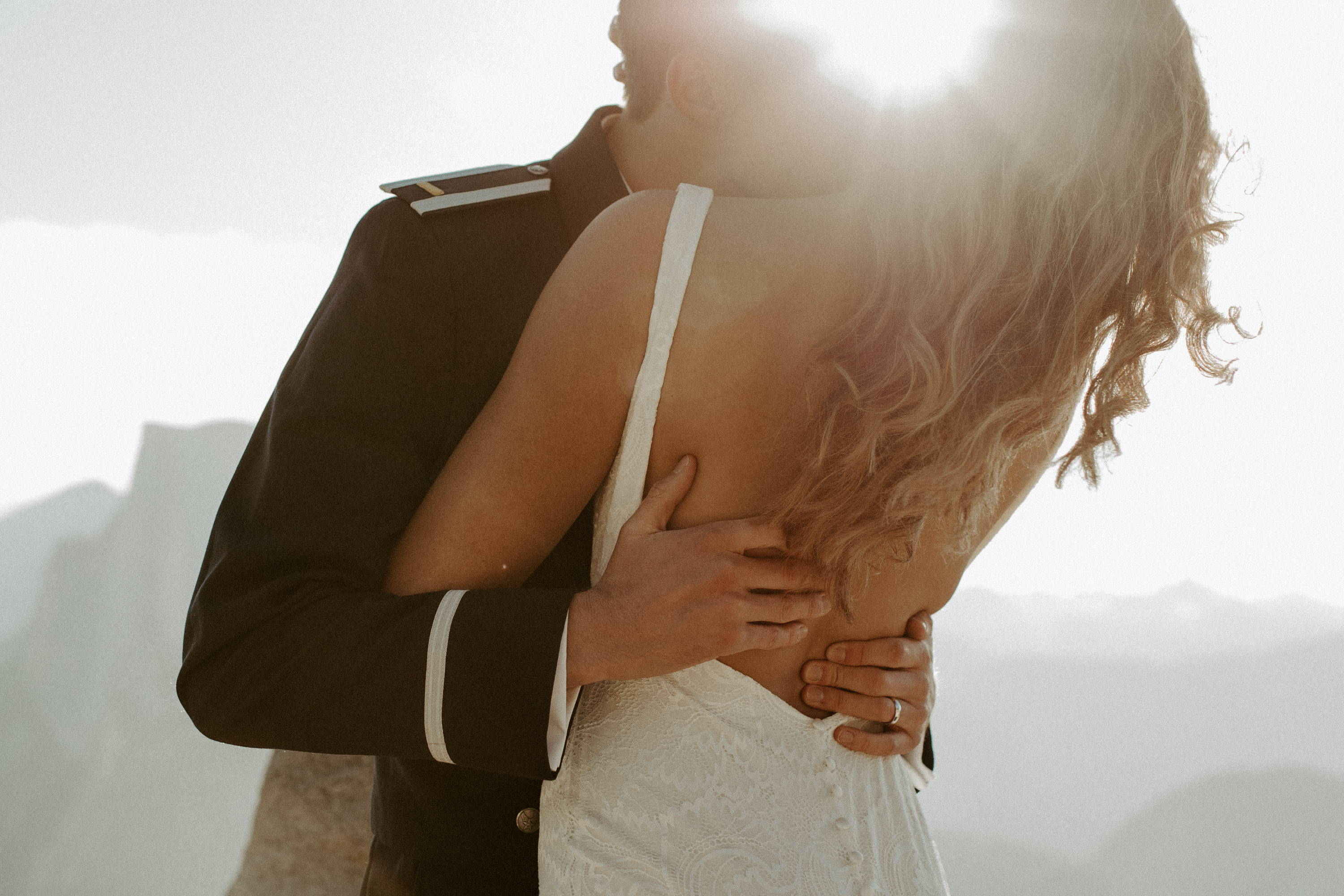 What is a Grace Woman to you?
Someone whose confidence and happiness extends beyond their skin and gown.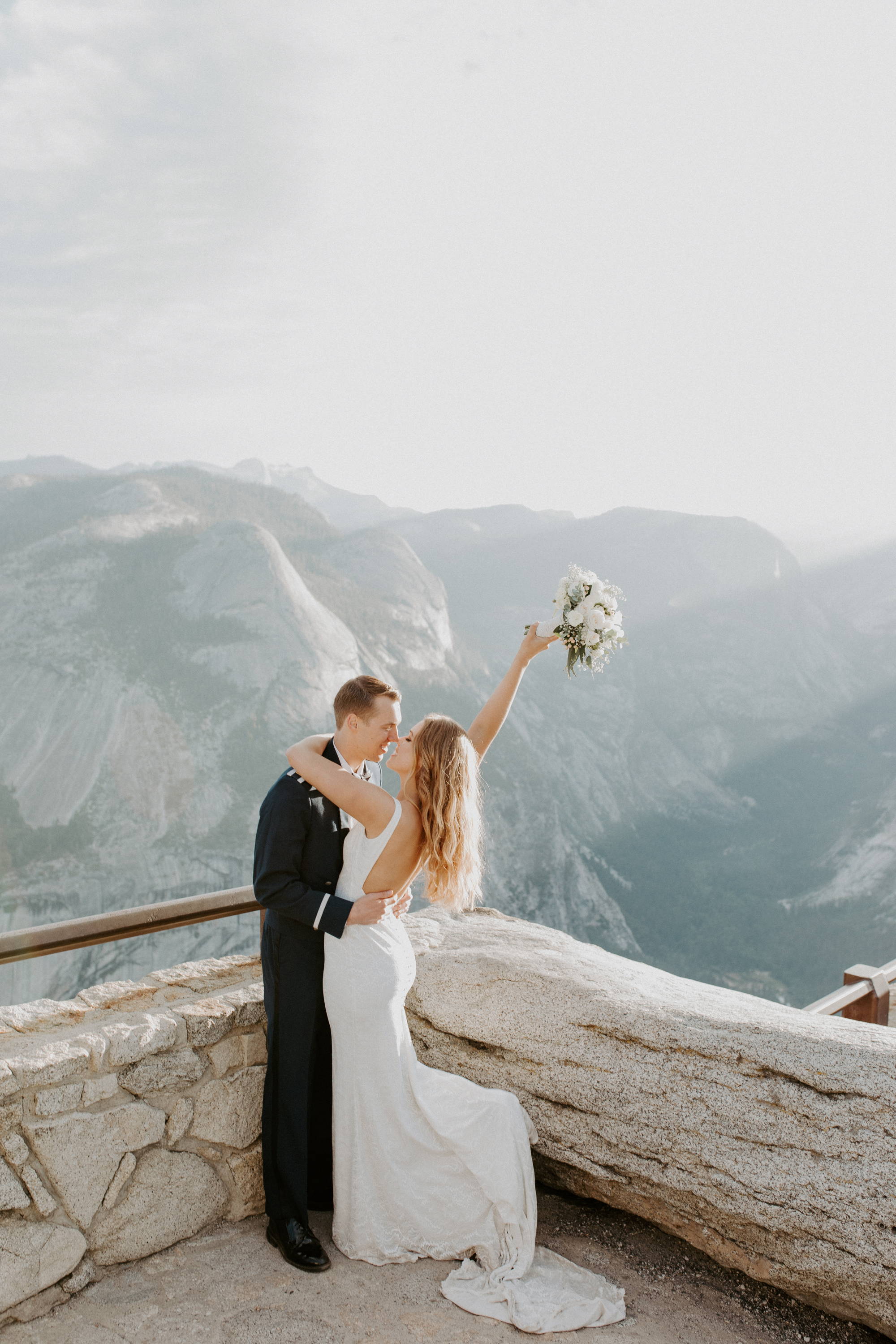 Which Grace dress did you choose and how did you know it was 'The One'?
Besides the look, of course, the FEEL. The River Dress hugged in all the right places but was still so movable and I was able to hike to and around our ceremony location with so much ease. It is the most comfortable dress I own, which I never thought I would say about a wedding dress… I also loved how the pearly veil caught the light and I initially didn't want to wear a vail, but I am so glad I did.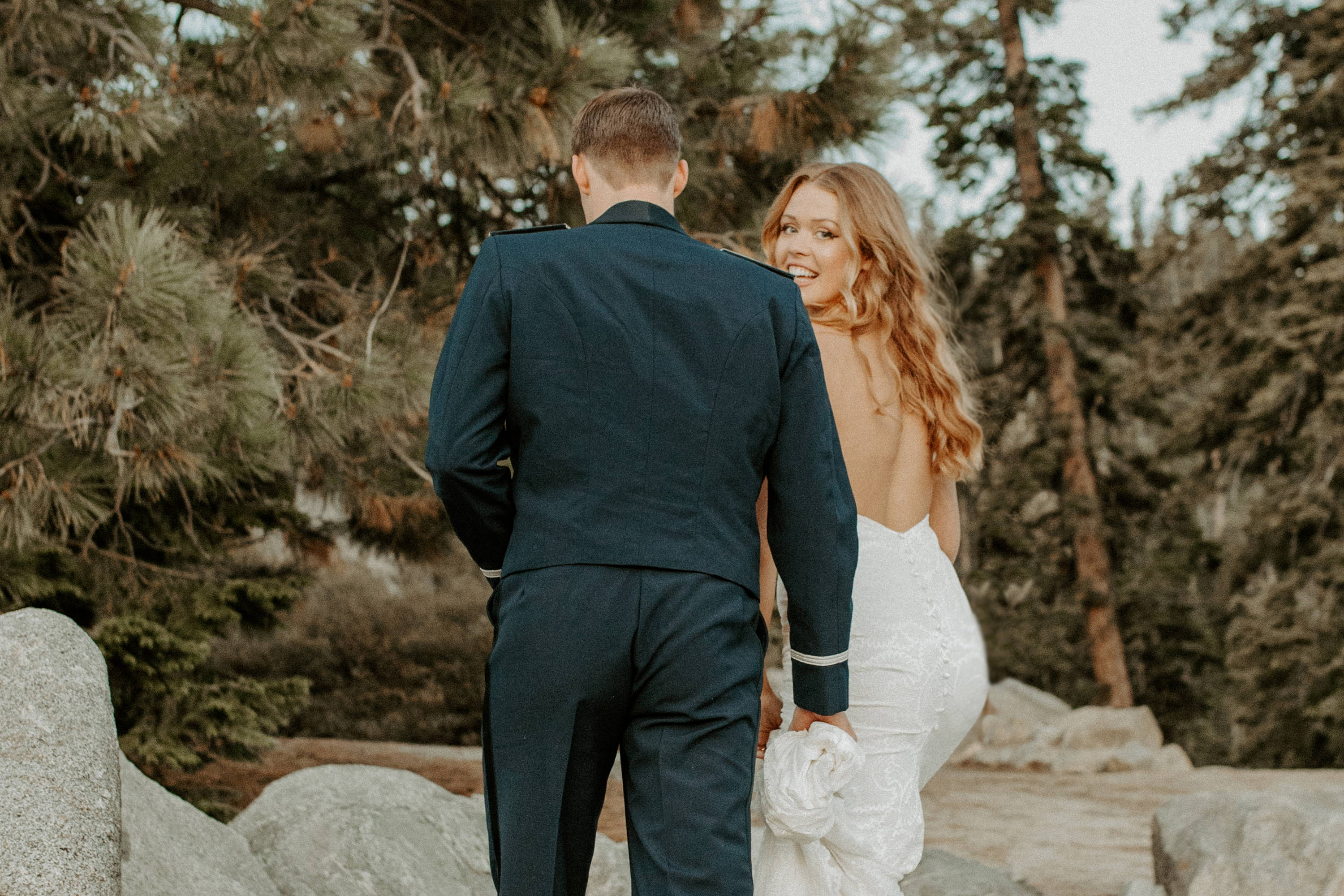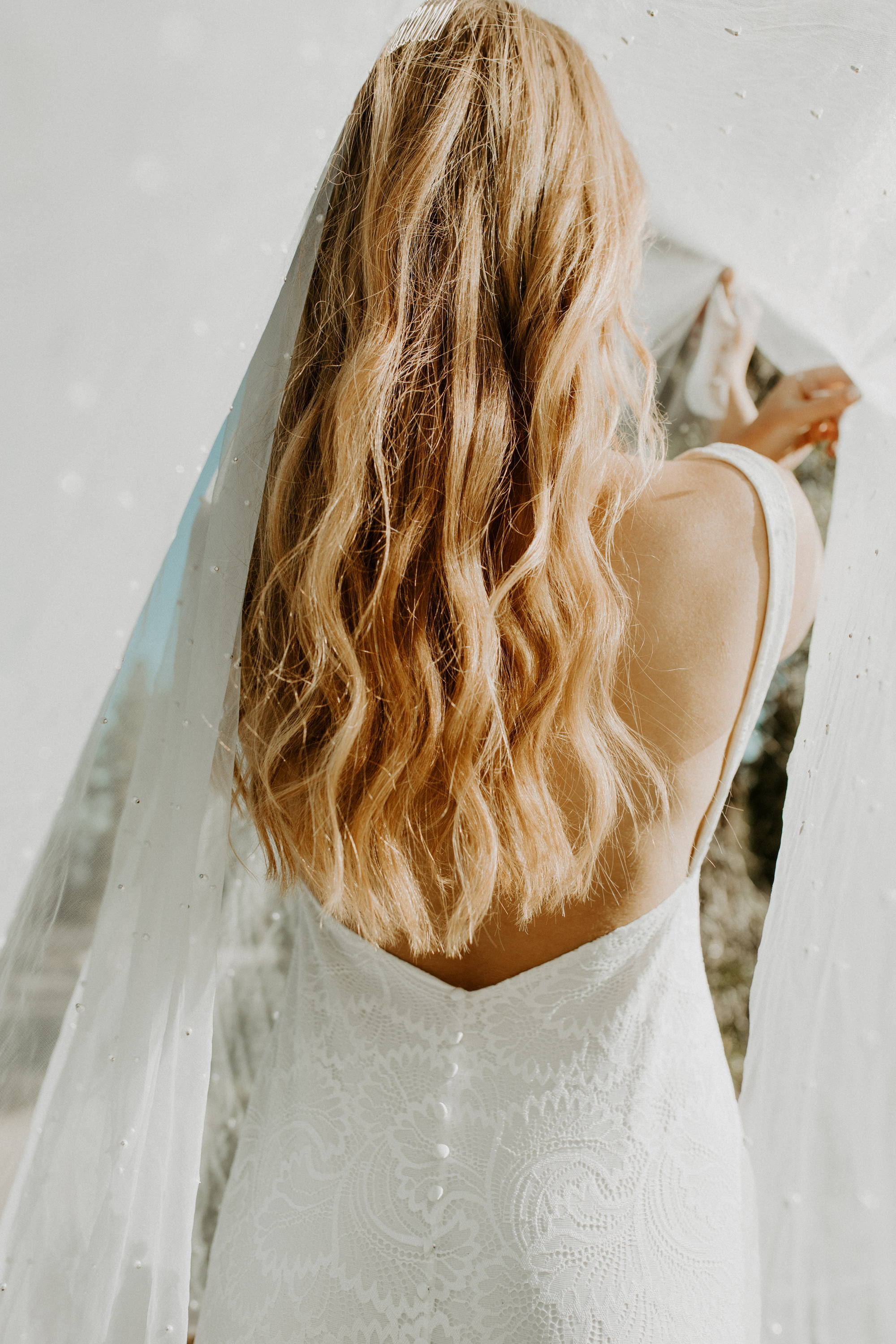 Tell us about your experience when you found your dress, did you buy your wedding dress online or in one of our showrooms?
I went to the GLL showroom in San Diego with my mom and Bec was INCREDIBLE. She made us both so comfortable and literally within 45 minutes I said yes to the dress. She easily understood the "look" I had and was able to help me get the perfect dress for both my ideal look and "difficult" location. She was overall so calm and uplifting and her spirit made me feel so special and even more excited to get married.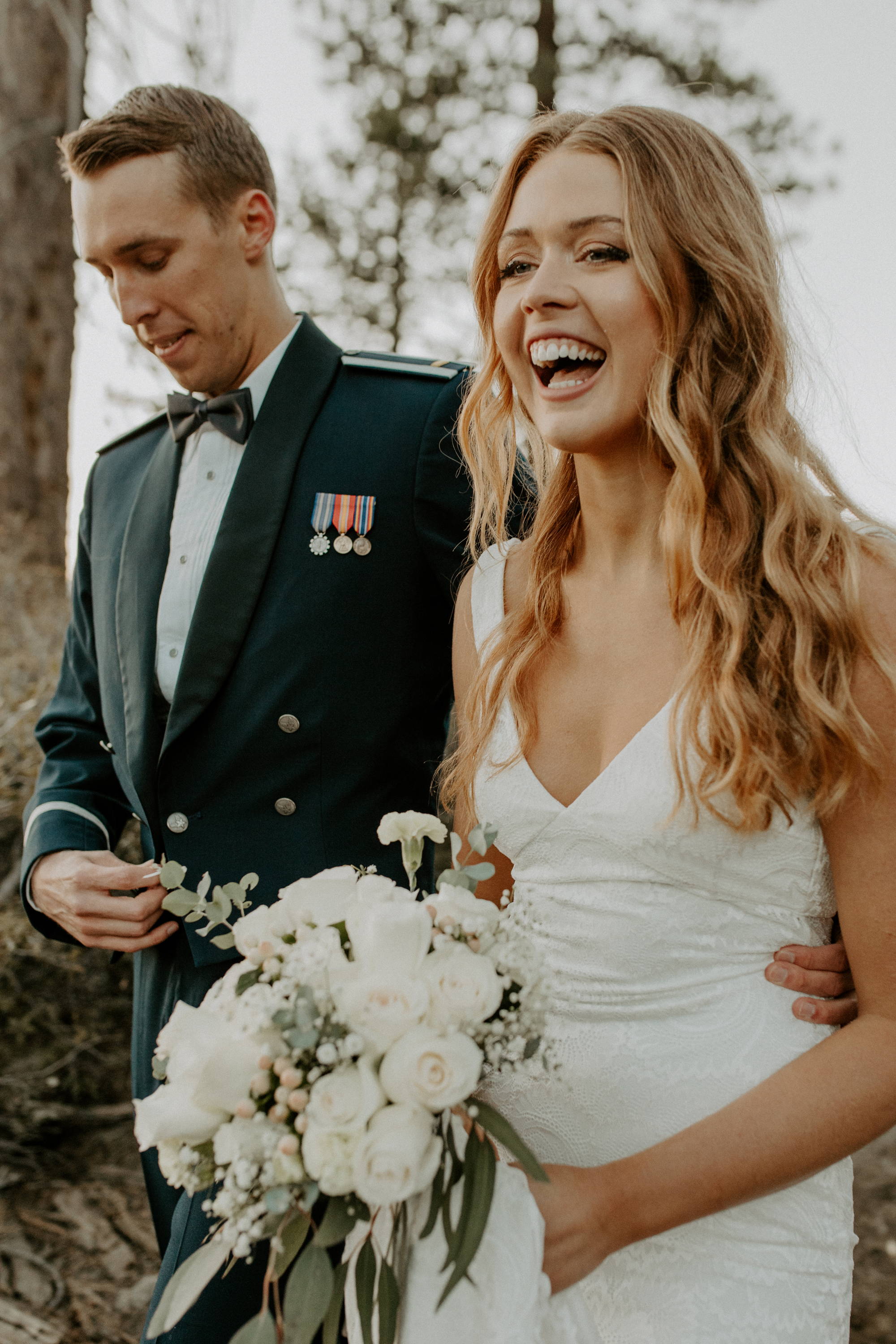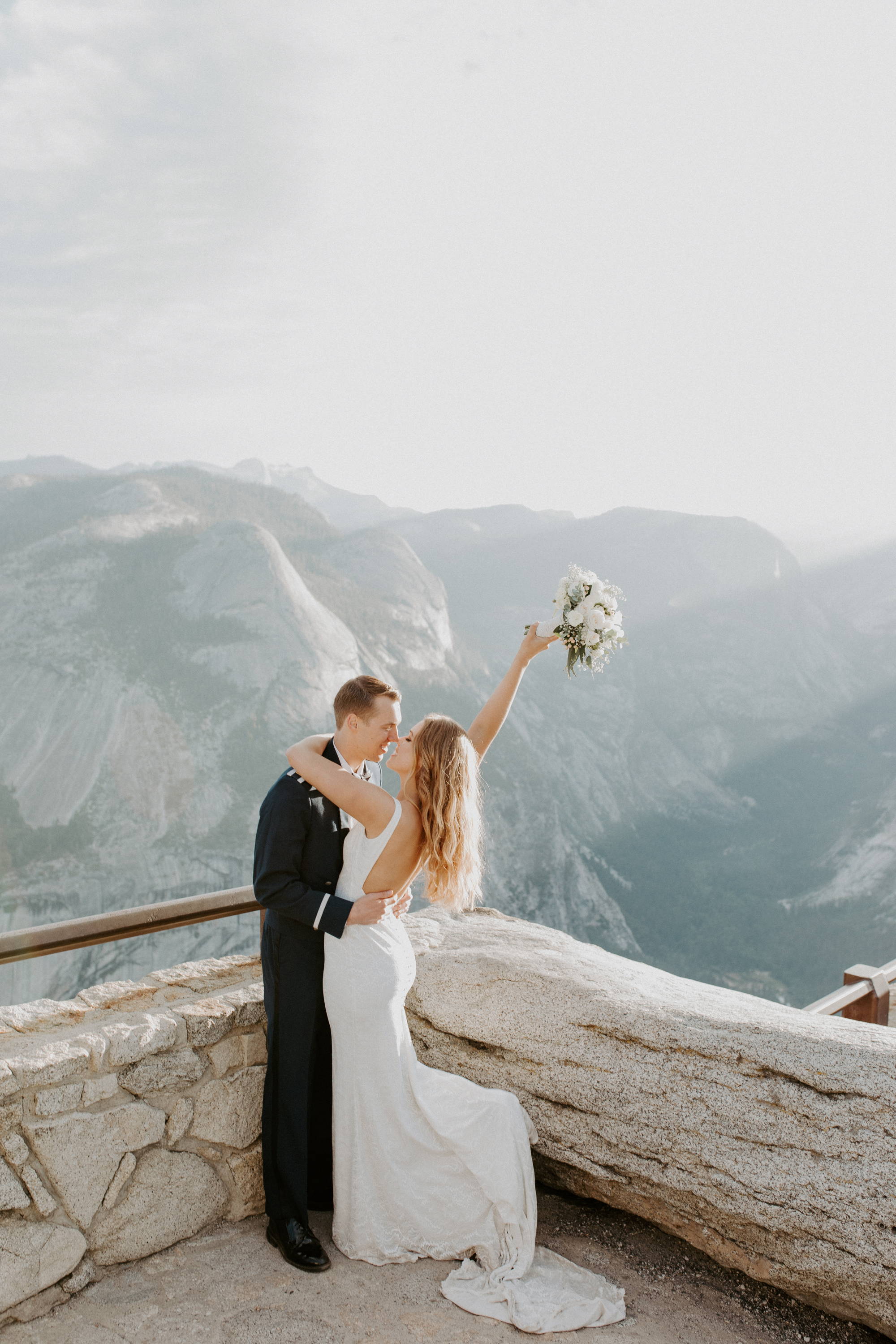 Describe your wedding day look?
Simple, classy, with some "spice."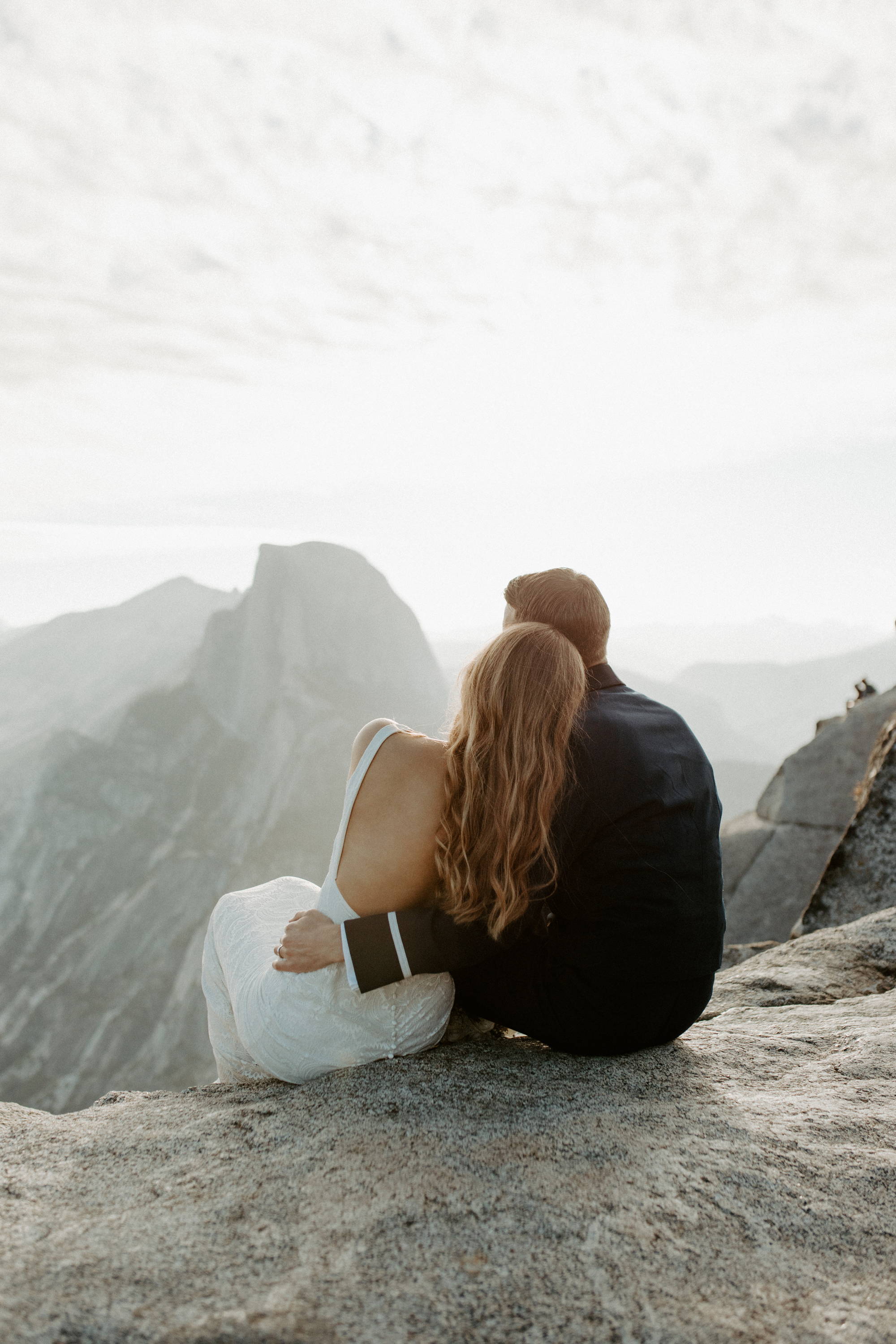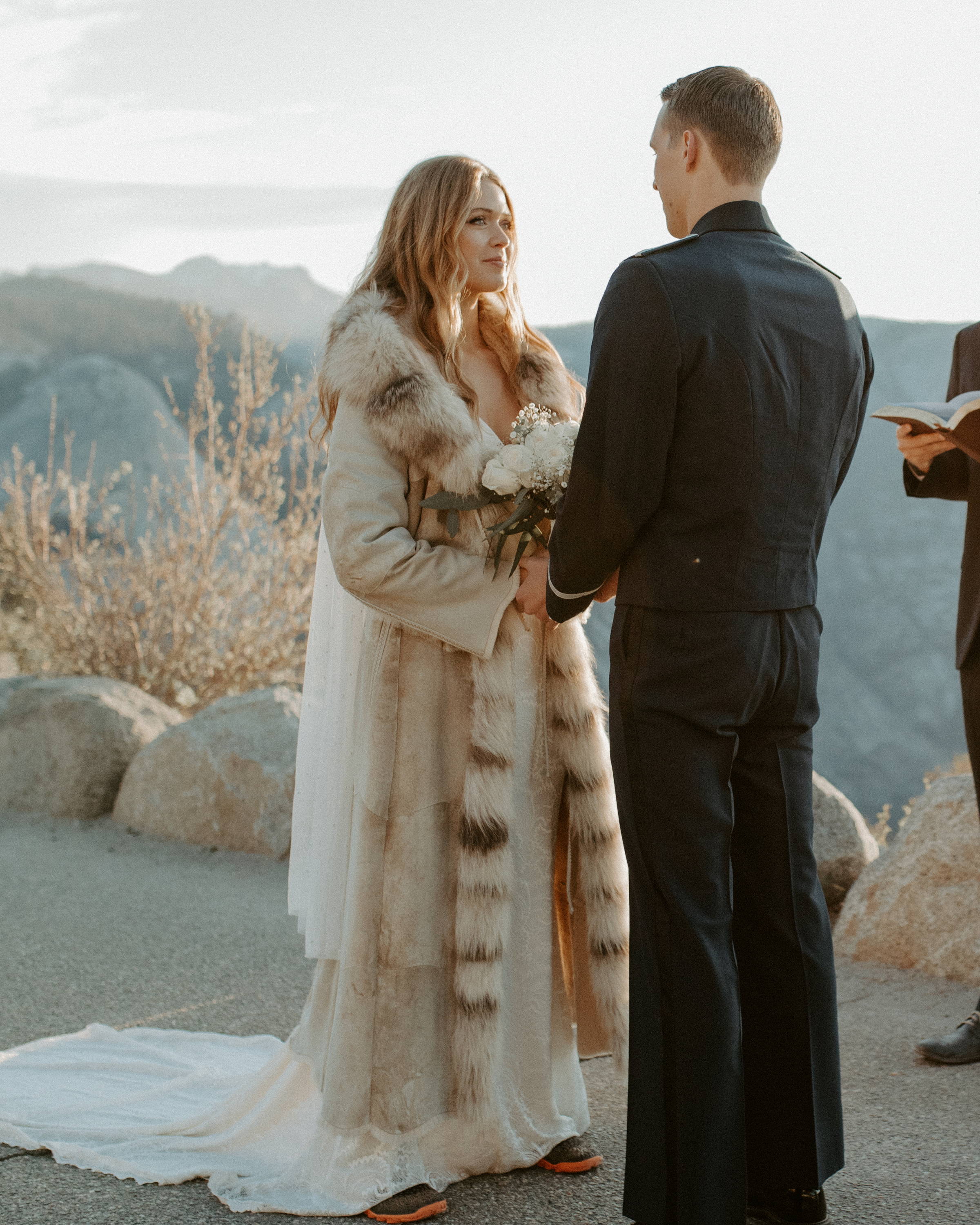 The week before we were moving from Arizona to a new state, we went for one last hoorah hike in Sedona (where we hiked nearly every weekend in 2020). It was a beautiful, fiery red and hot pink sunrise and he pulled me over to a little ledge area just before the top of Cathedral Rock and he set up his camera tripod while I was taking photos of the sunrise, and when I turned around, he was on his knee.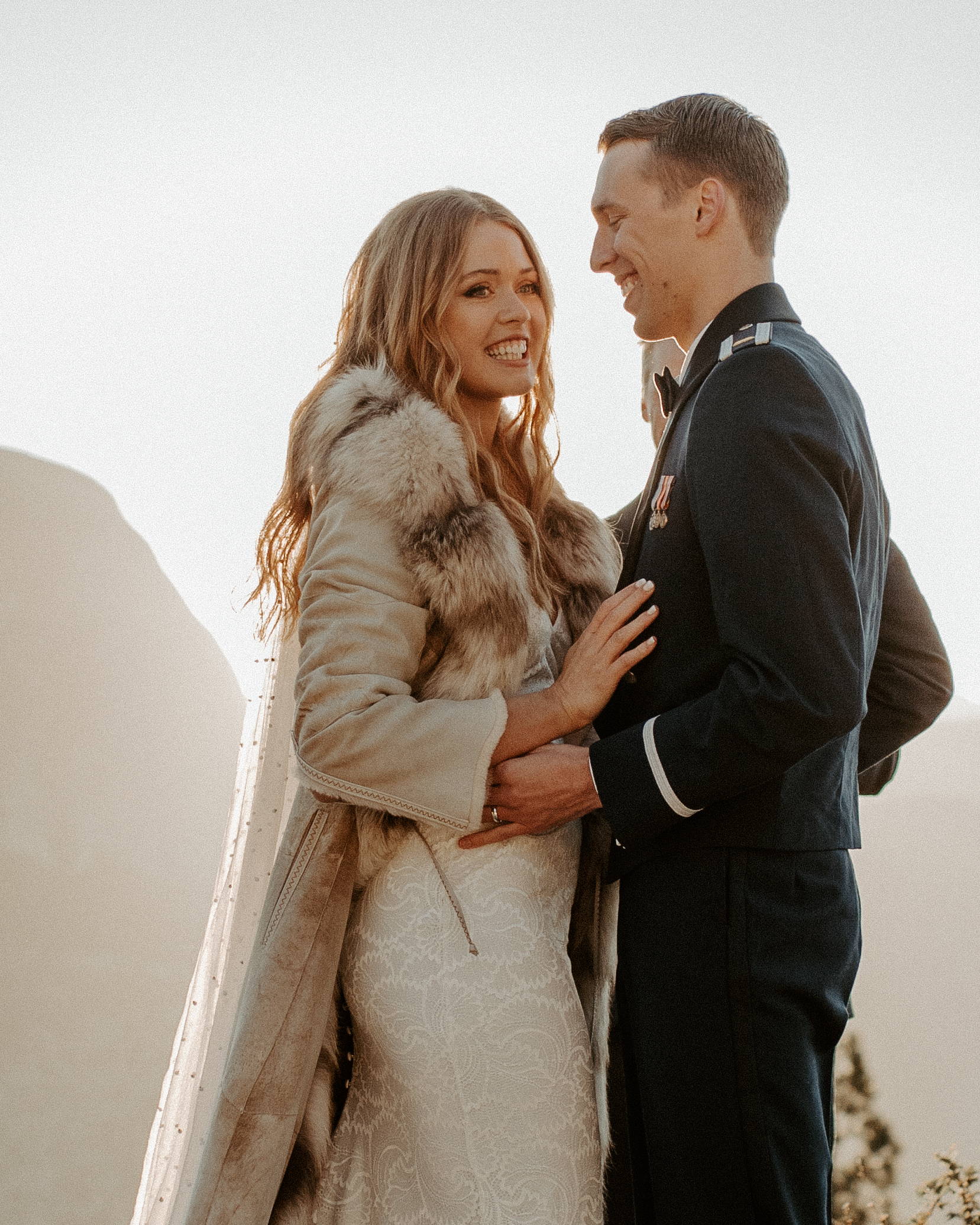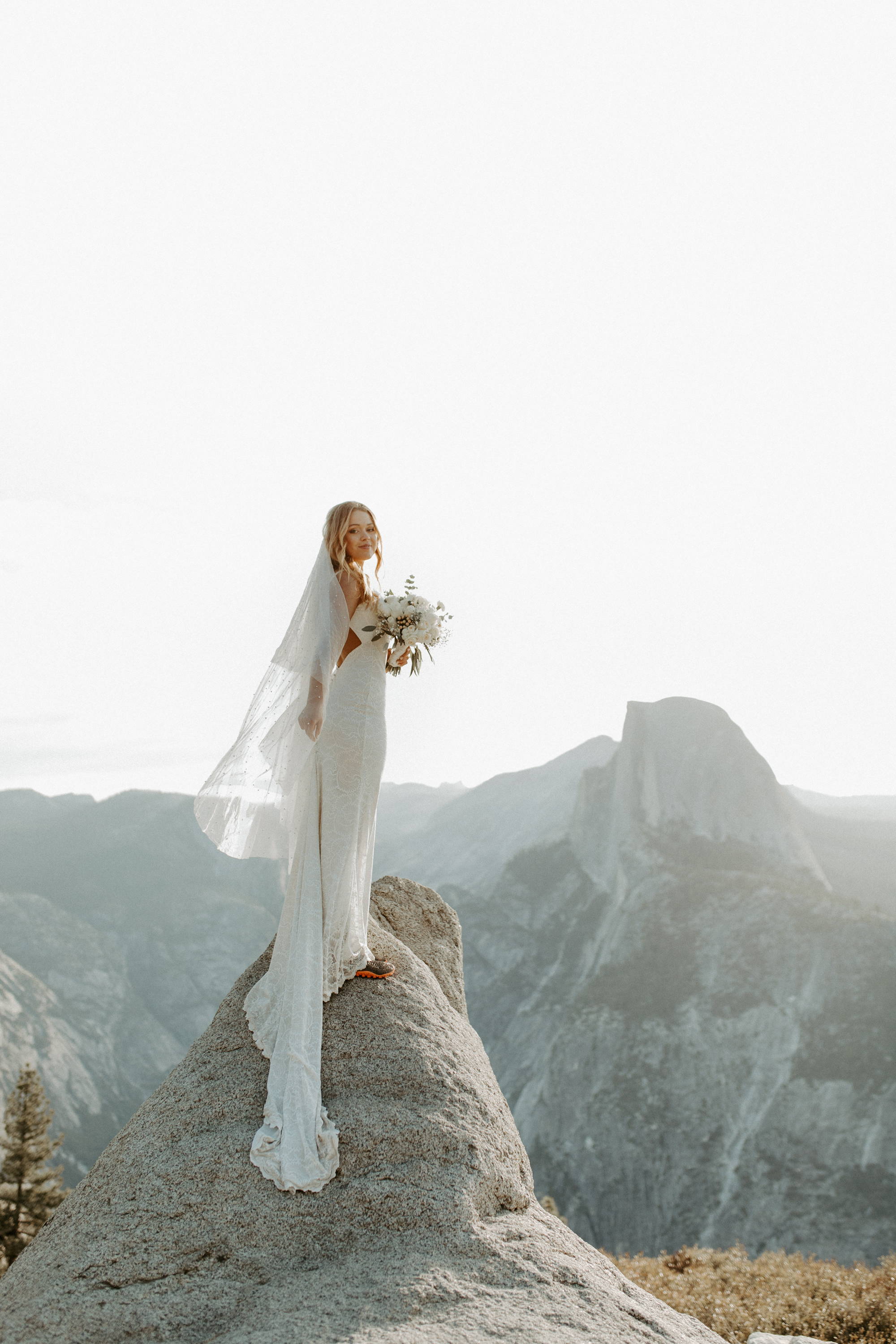 The funniest moment on the day was…
Looking back on it I think I just had a permanent smile on my face the entire day and it was just full of laughter. The funniest moment to me was seeing my dad as a puddle all morning. Growing up I think I saw him cry maybe once? But as soon as the sun peaked over half dome in the distance & I walked down the amphitheater steps and saw him crying and he didn't seem to fully stop until the brunch after our ceremony was over!
What was your goal for your wedding / what was the most important aspect to you
The goal was to just have an abundance of love.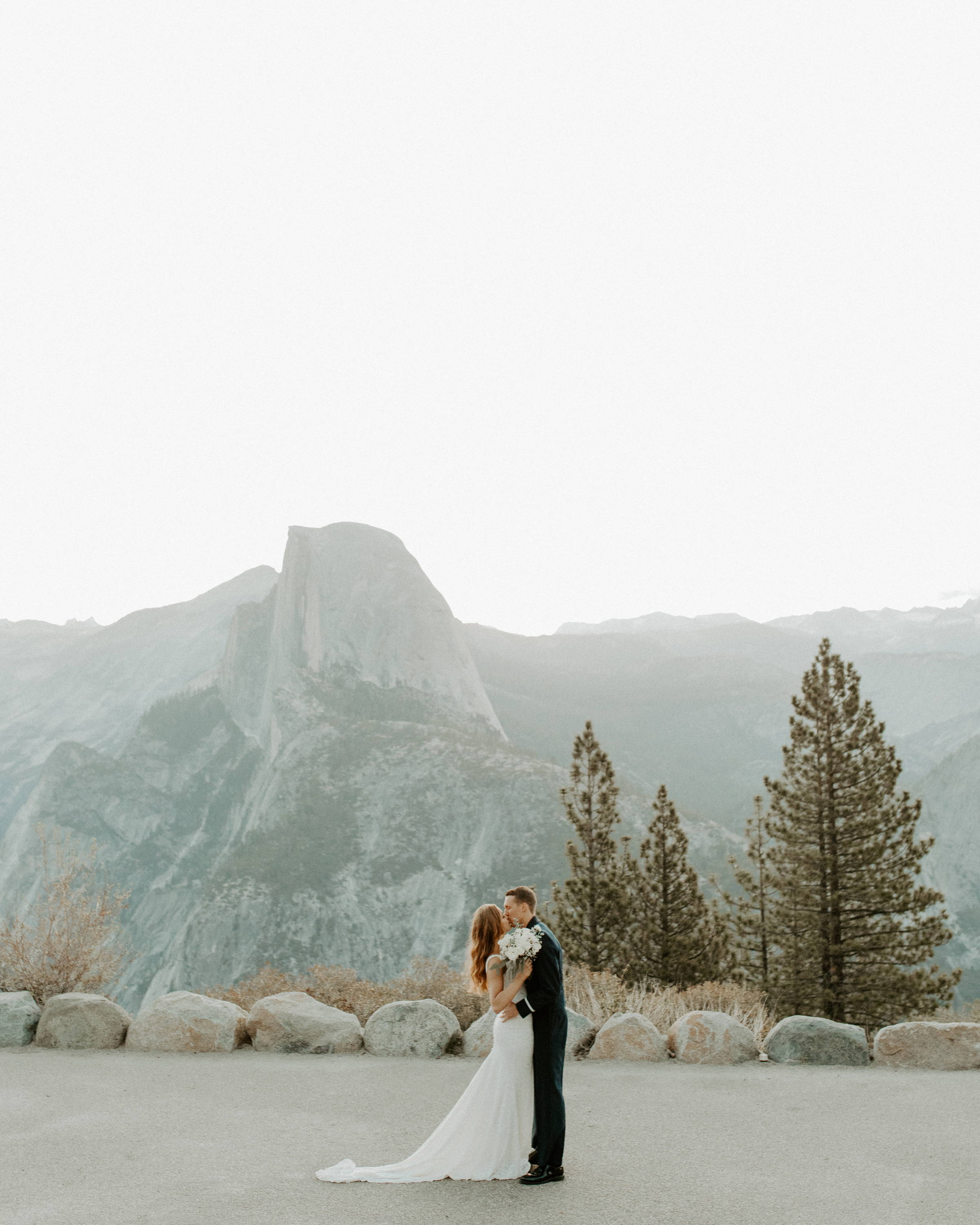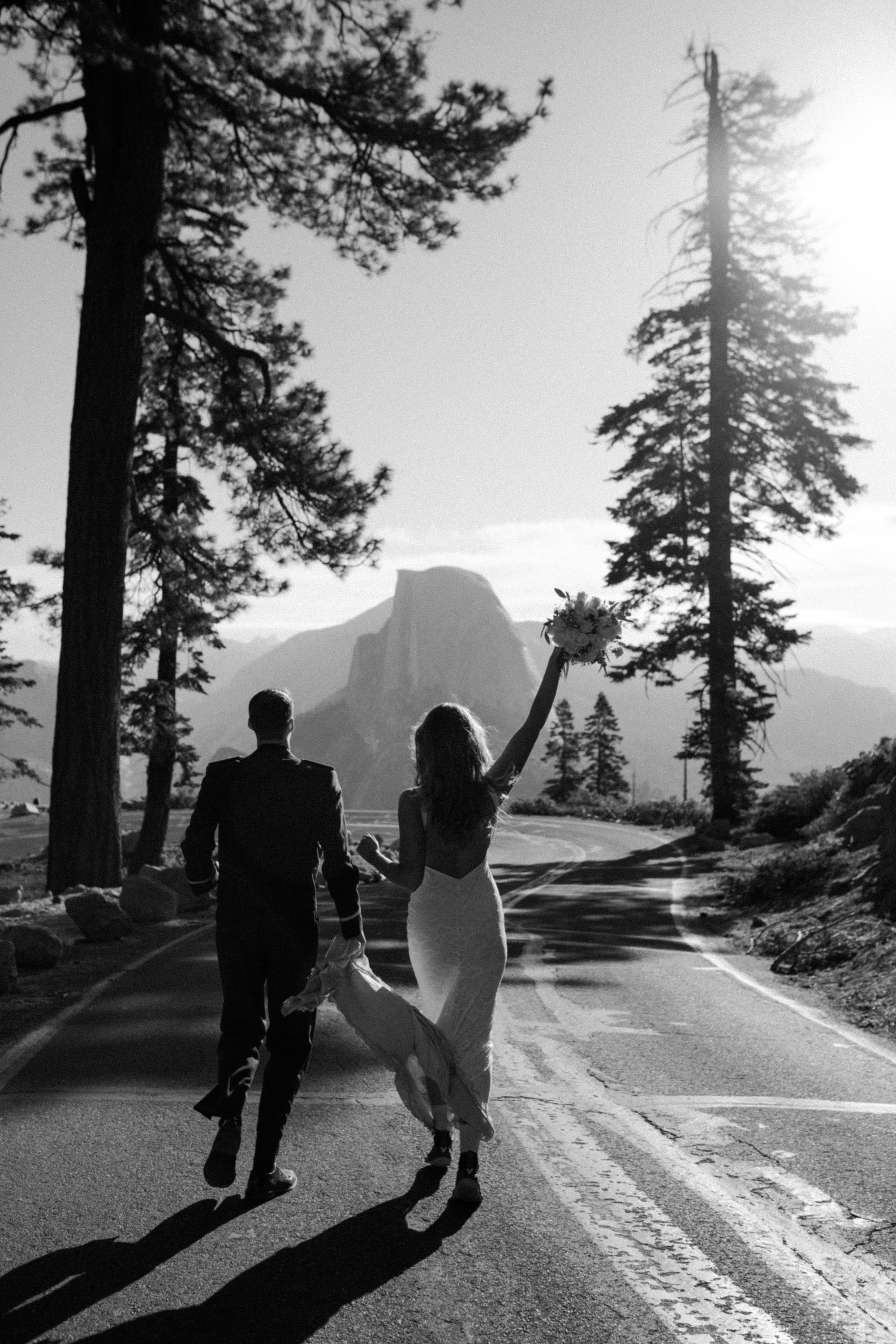 What was the most stressful part to planning?
Doing it while finishing up my 1L year of law school while my husband was stationed away in a different state… Literally 36 hours after my last final exam we had our ceremony, so the timing was the most stressful part of planning to make it all come to fruition.
Any last advice or words of wisdom that you can share…
No phone ceremony is the WAY to go!



THE BRIDE WORE: River Gown + Pearly Midi Veil
THE GROOM WORE:: Air Force Officer Mess Dress Uniform

Photographer:@bybrookebrady
VENUE: Glacier Point, Yosemite, CA
Florist:My Mom
H&MU:Friend
Catering:Sweet Laurel Bakery