Stoyan & Abiola in the Eve Gown
Stunning Abiola & her new husband Stoyan, combined their Nigerian and Bulgarian culture to be wedded at the Birmingham Botanical Gardens. Our gorgeous #GRACEBride Abiola dressed in our Eve Gown & Fleur Veil.​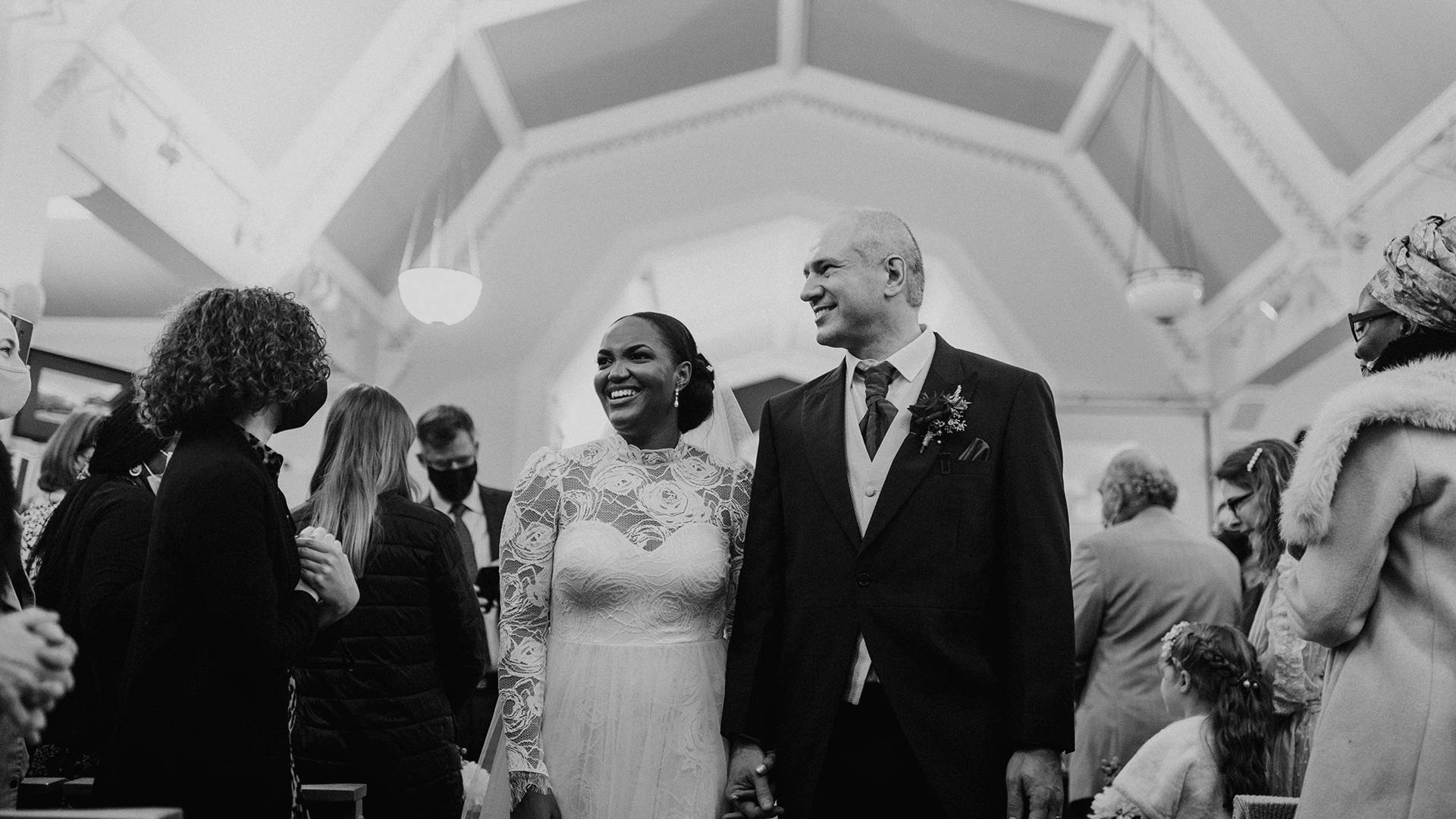 What is a Grace Woman to you?
Serene, happy and confident.
Which Grace dress did you choose and how did you know it was 'The One'?
I chose the Eve dress. I knew when I saw the dress on the website it was the one for me. It was instant for me.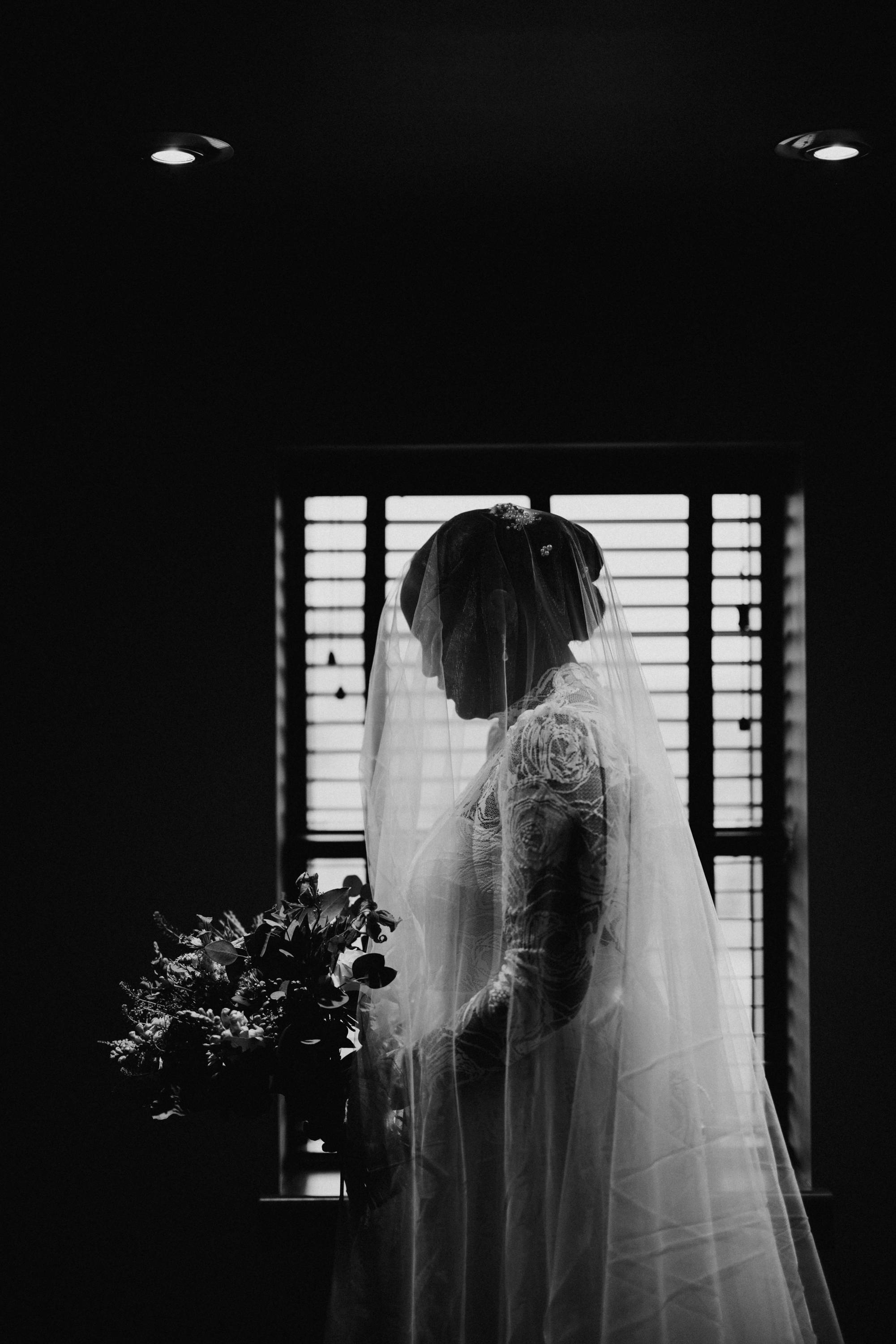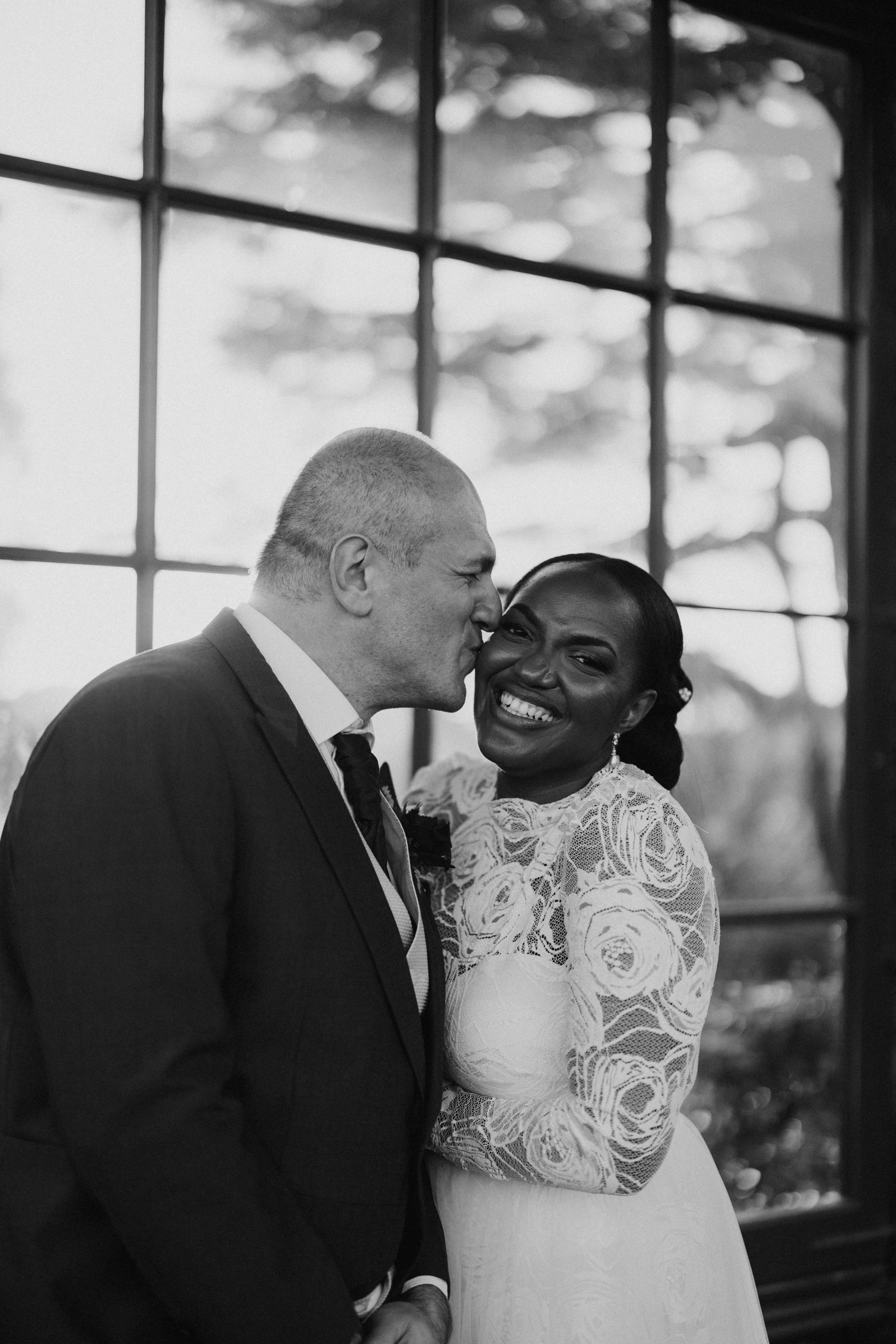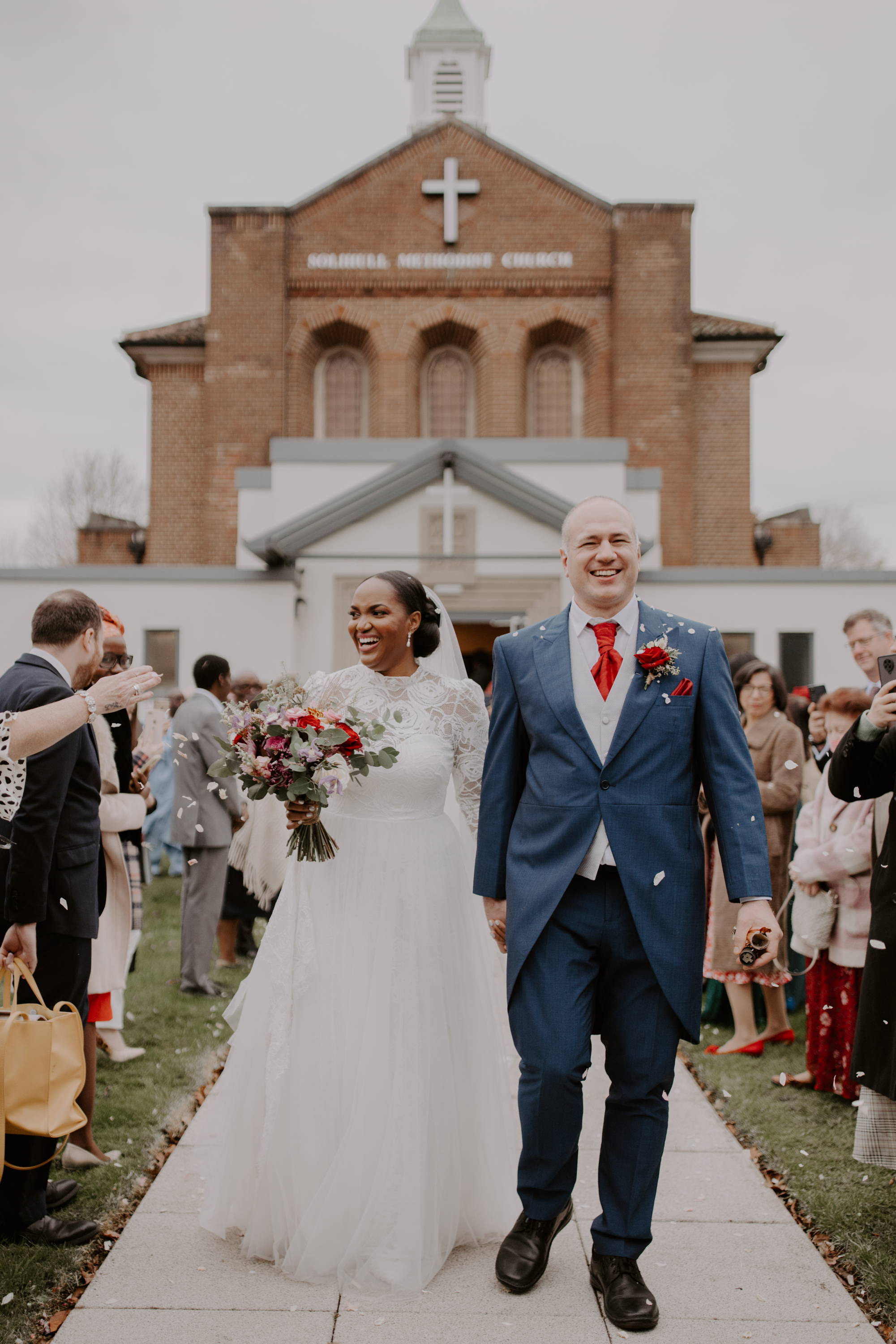 Tell us about your experience when you found your dress, did you buy your wedding dress online or in one of our showrooms?
I saw the dress online and right away I made an appointment to visit the showroom in Shoreditch London. Thankfully, although my wedding was just four months away, the Eve dress was available and in my size. When I tried it on, it fit like a dream come true. I felt beautiful even without losing all the weight I originally wanted. When I arrived at the showroom that day, I wasn't feeling my best or most confident but once I tried on the dress I felt relaxed, beautiful and confident that I had the best dress for me. I had no doubts and no insecurities in that moment.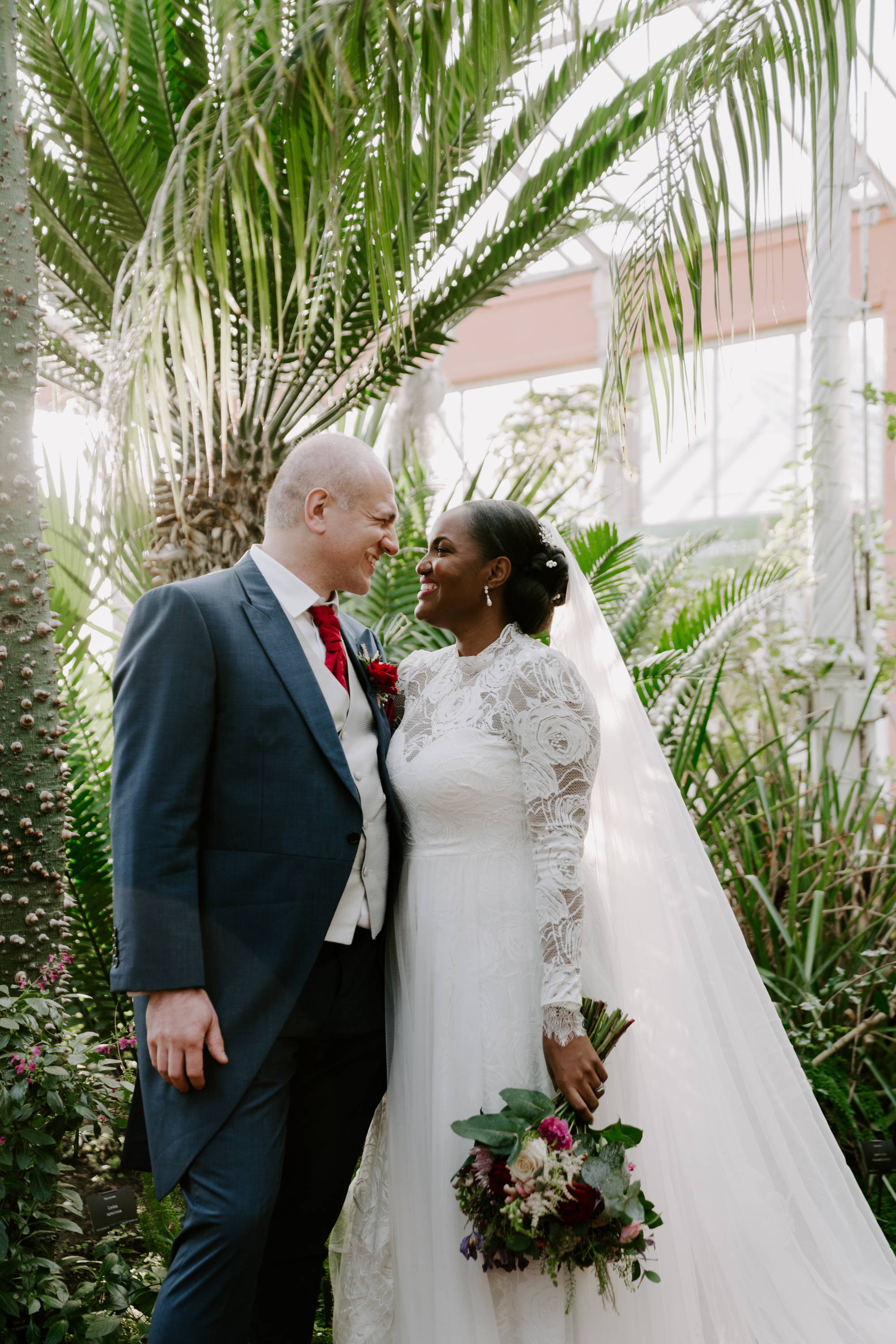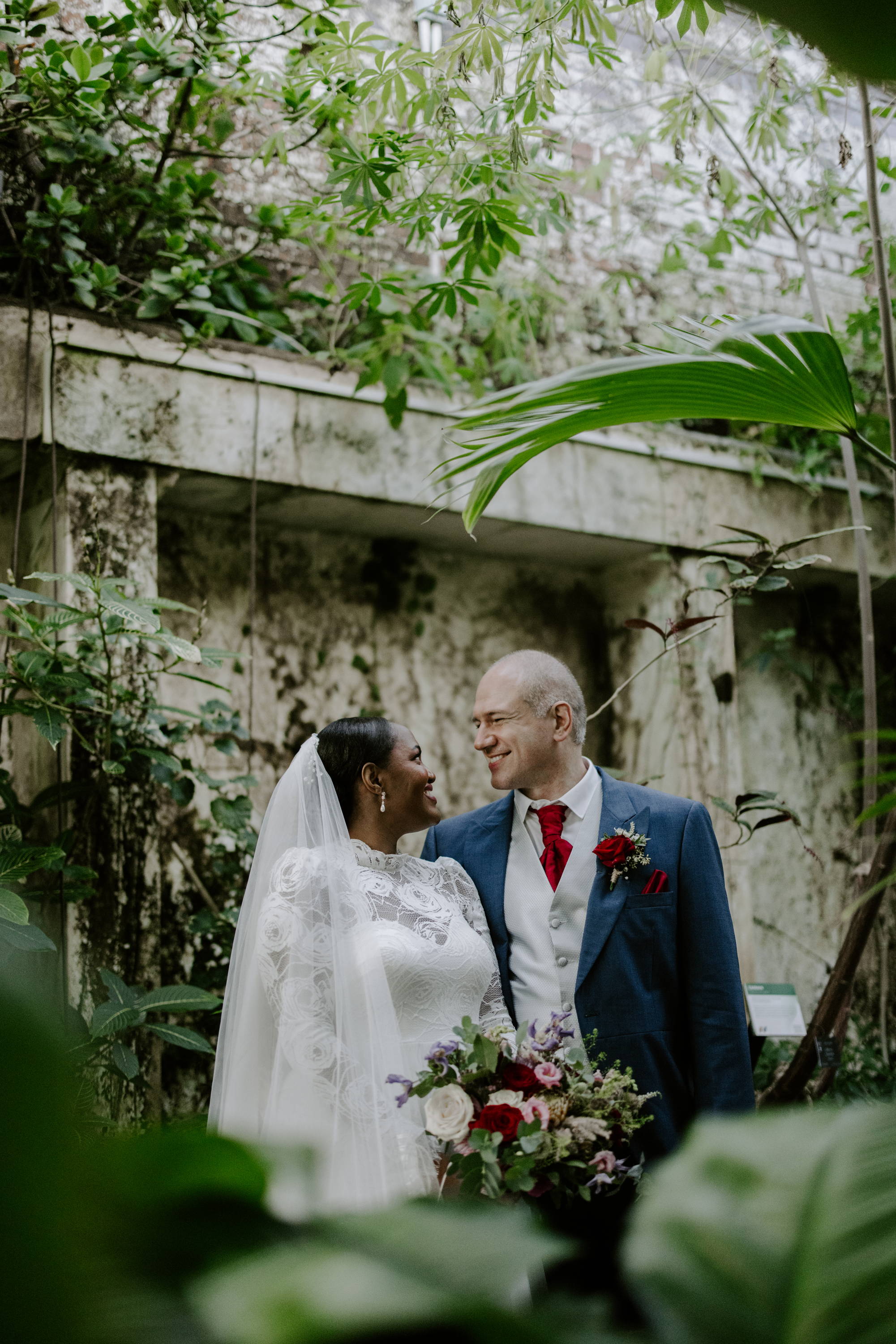 How did you feel in your dress on the day?
Happy, serene and comfortable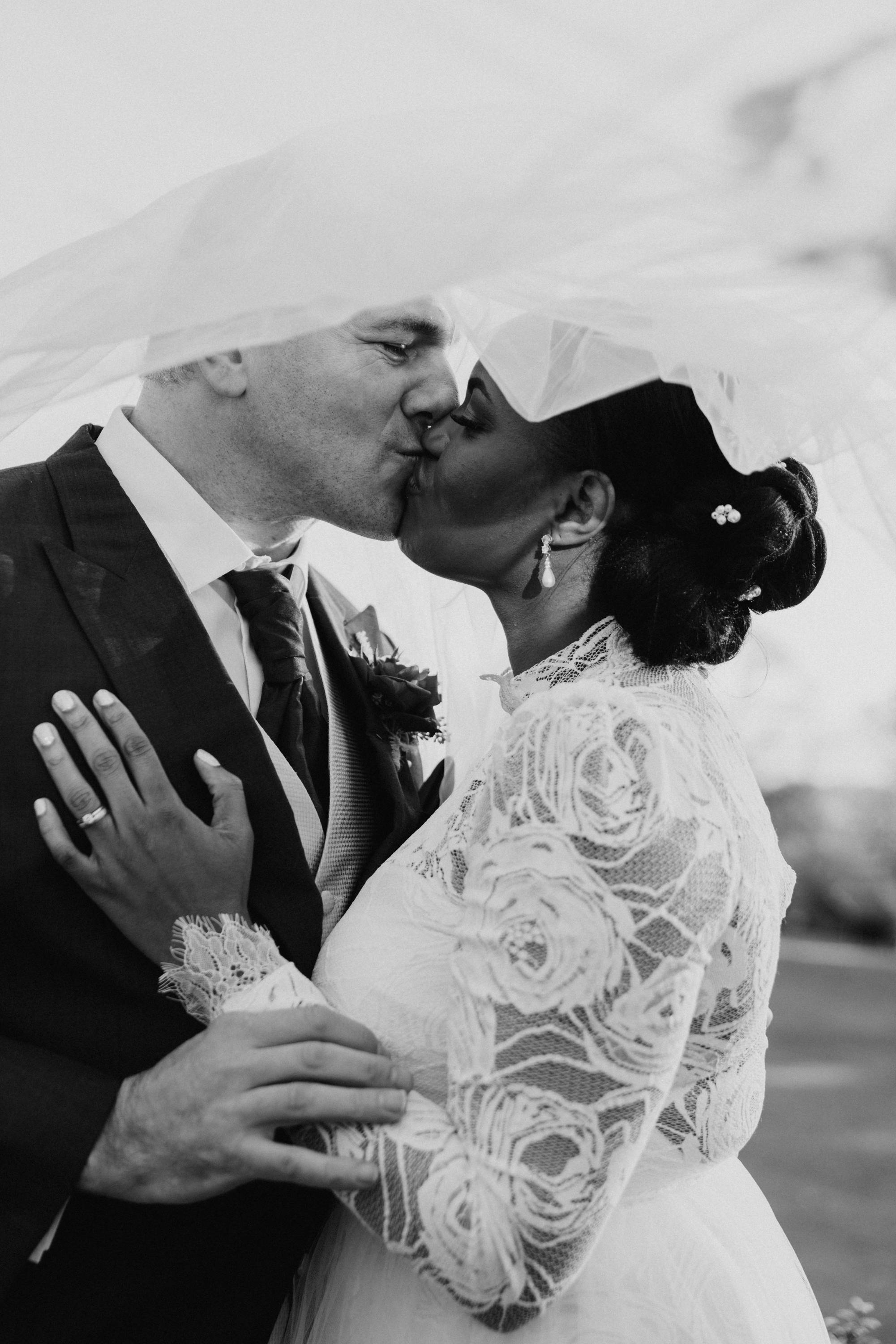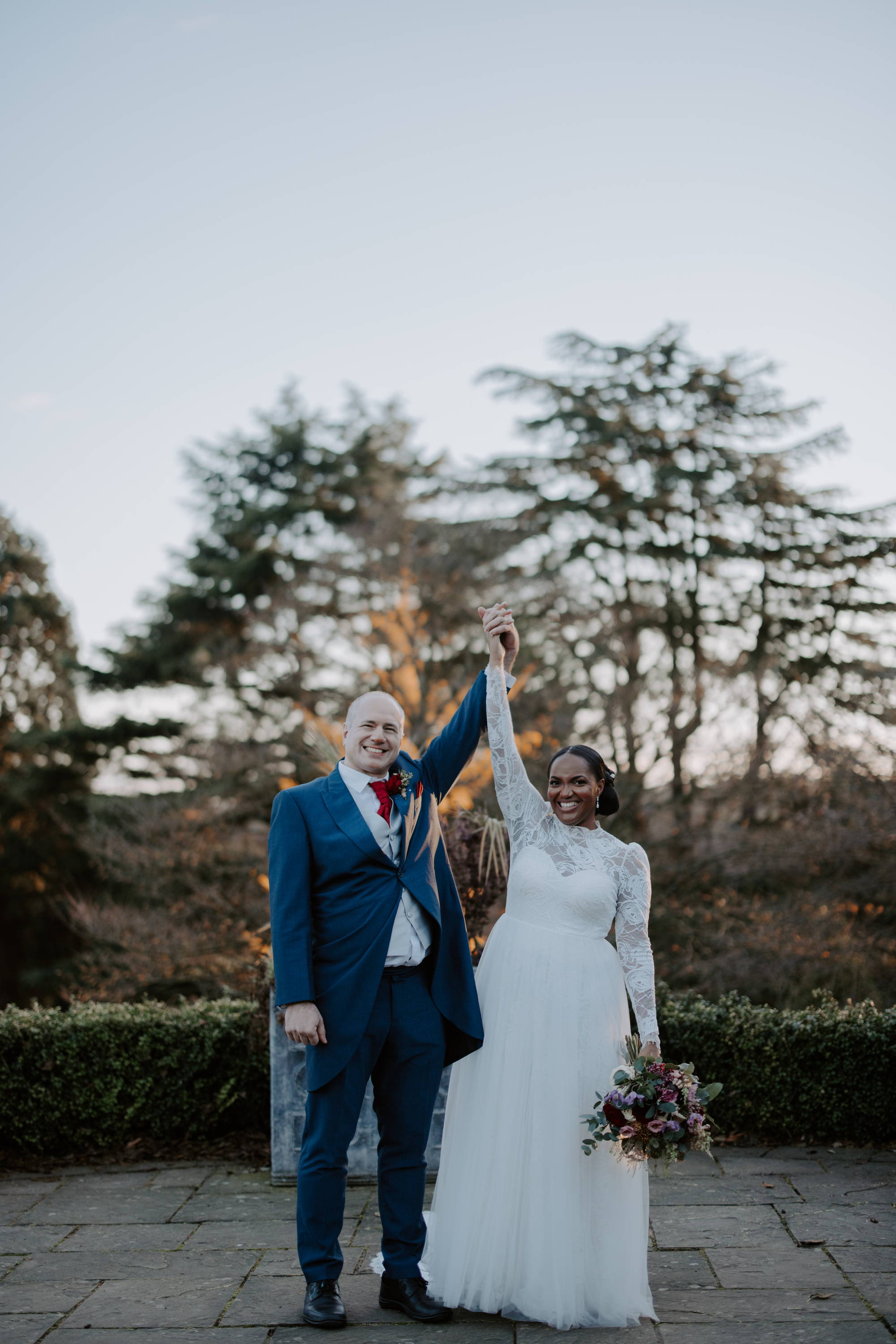 Where did you get married?
Tell us about the location & the style of your wedding day.
Our wedding reception was at the Birmingham Botanical Gardens on 20 November 2021. I love plants and nature so that was central in deciding on the venue. Because my family are Nigerian and my husband is Bulgarian, the wedding was about bringing our two cultures together with music, dancing and colour. We wanted our guests to have a wonderful time and feel welcomed.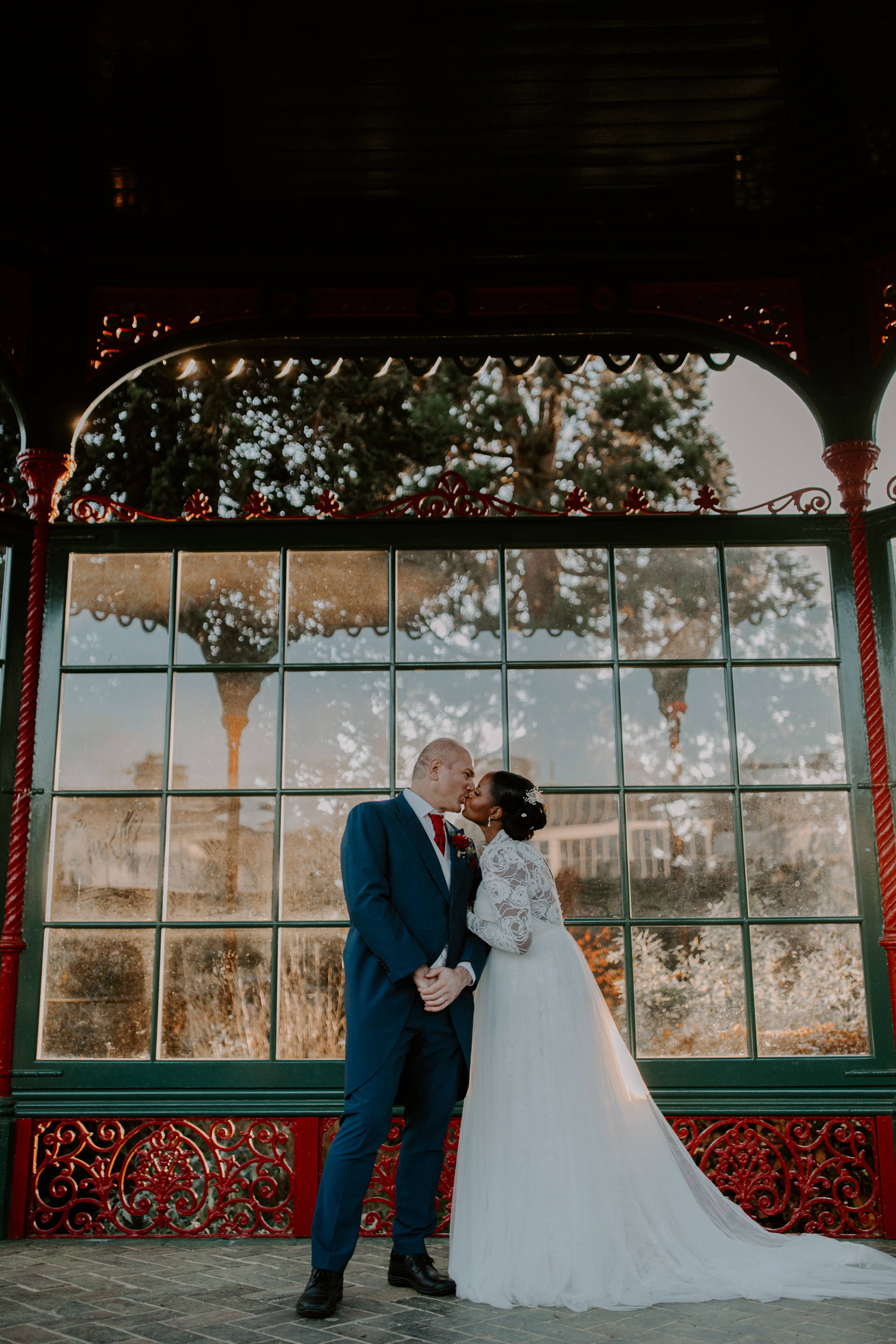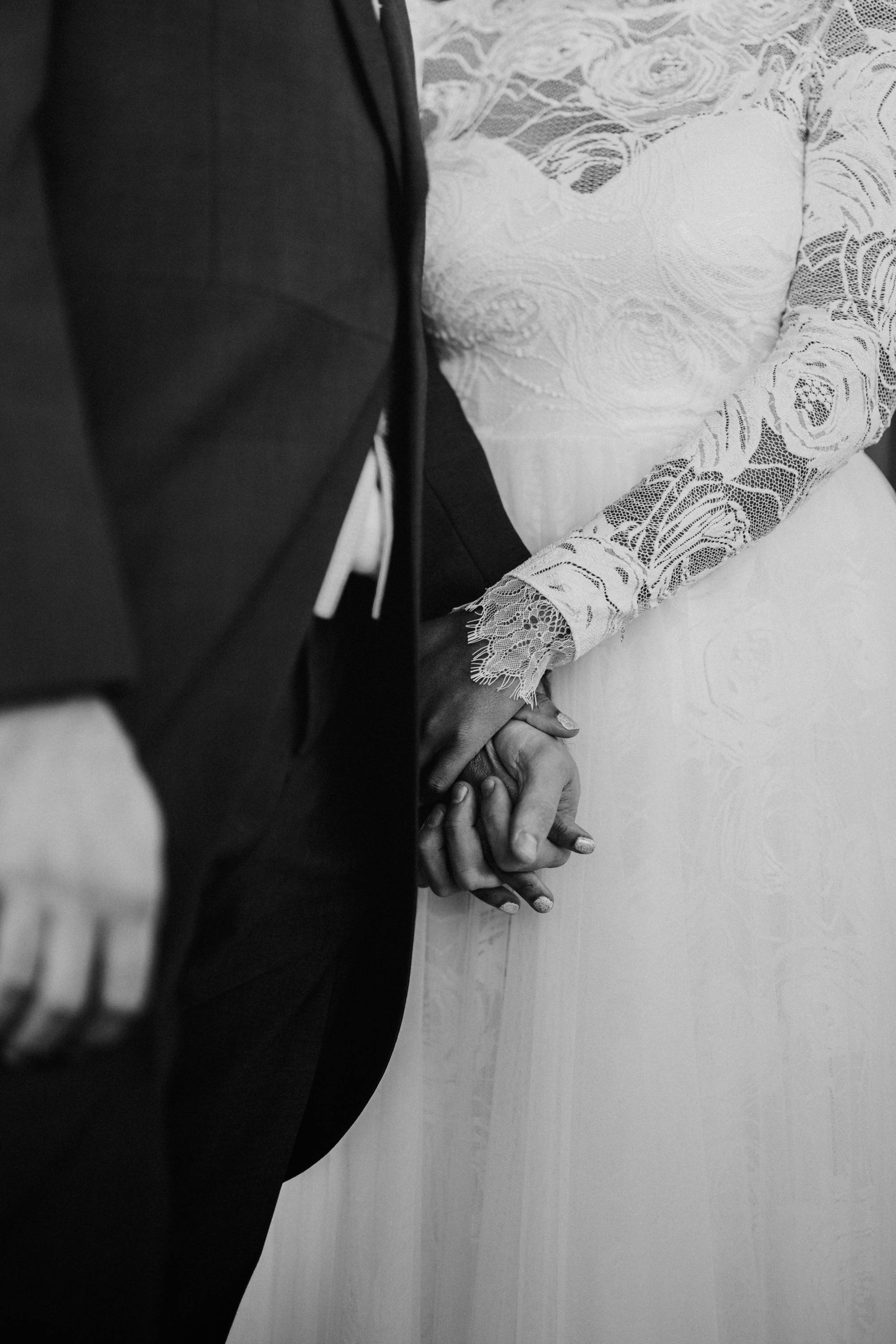 Tell us about your hair and makeup look
and the accessories you chose…
Once I picked the Eve dress, my hair, make-up and accessories decisions were about complimenting the dress. I wanted my hair to be sleek and elegant while also giving me the freedom to enjoy my day, without worrying if a strand of hair was out of place. The high neck of my Eve dress was visible and not hidden by longer hair styles. The dress was so impressive, I felt it didn't need many accessories, I borrowed a little watch from my mum and wore simple pearl earrings. I wanted my make-up look to be fresh, natural and elegant, again it had to fit the dress.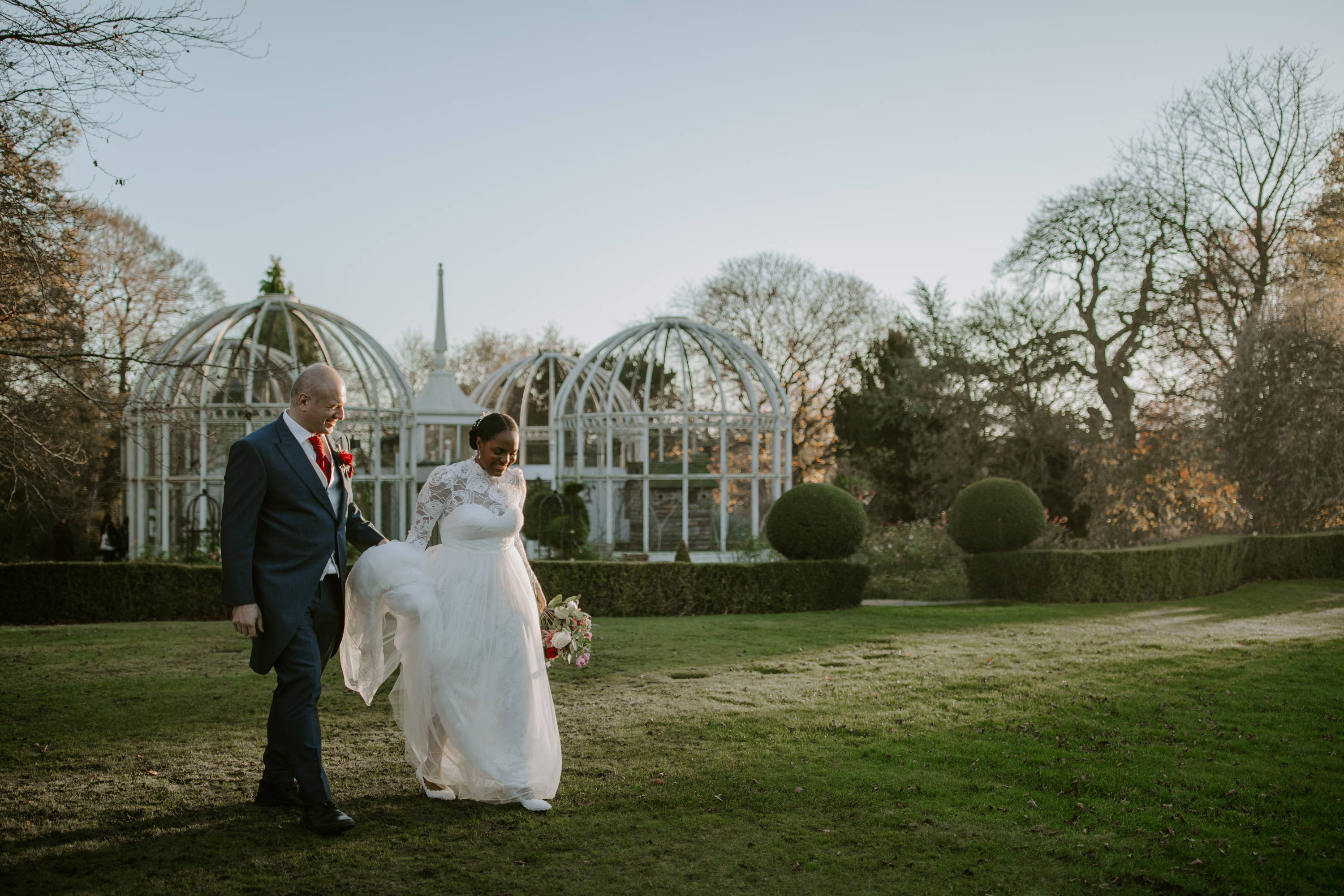 What made your day extra special?
The weather was amazing, no rain and winter sunshine. I didn't feel cold at any point (quite amazing for the end of November in England).
The funniest moment on the day was…
A mix-up meant my bridal car mistakenly took one of the groomsmen to the church first instead of me. Although I was about 40 minutes late for the church ceremony, I laughed so hard when I heard what was causing the delay in me being picked up.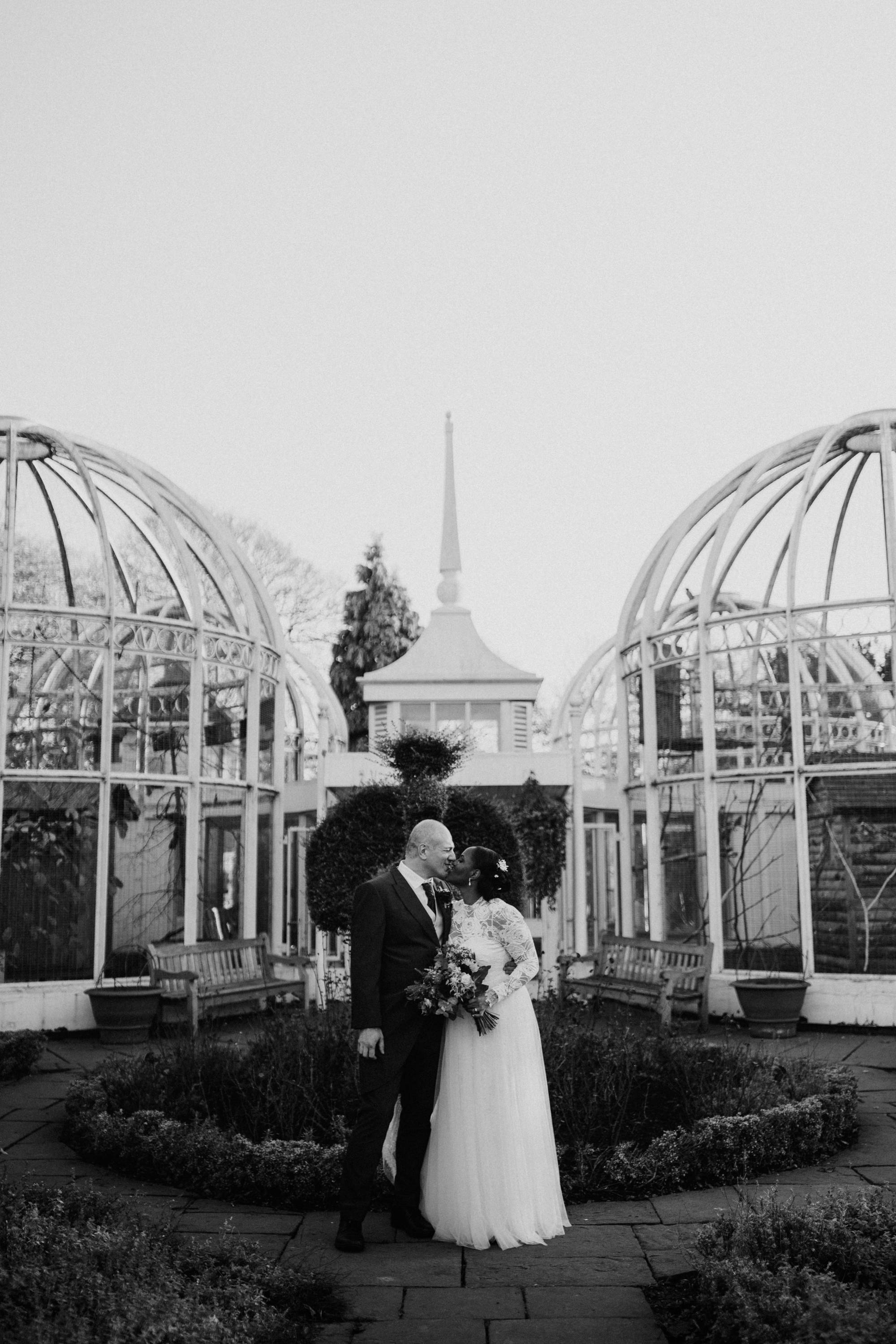 Where will you be honeymooning?
Any last advice or words of wisdom that you can share…
Pick a dress that you feel beautiful in just as you are, not thinking you need to lose weight to feel beautiful in it.