Alex & Cristina in the Nathalia Gown
Alex and Cristina got married in Apton Hall, Rochford, Essex. A modern, classy venue with rustic characteristics. The lovebirds wedding day style was very relaxed, with lots of white and green themed décor to match with the venue's outdoor area.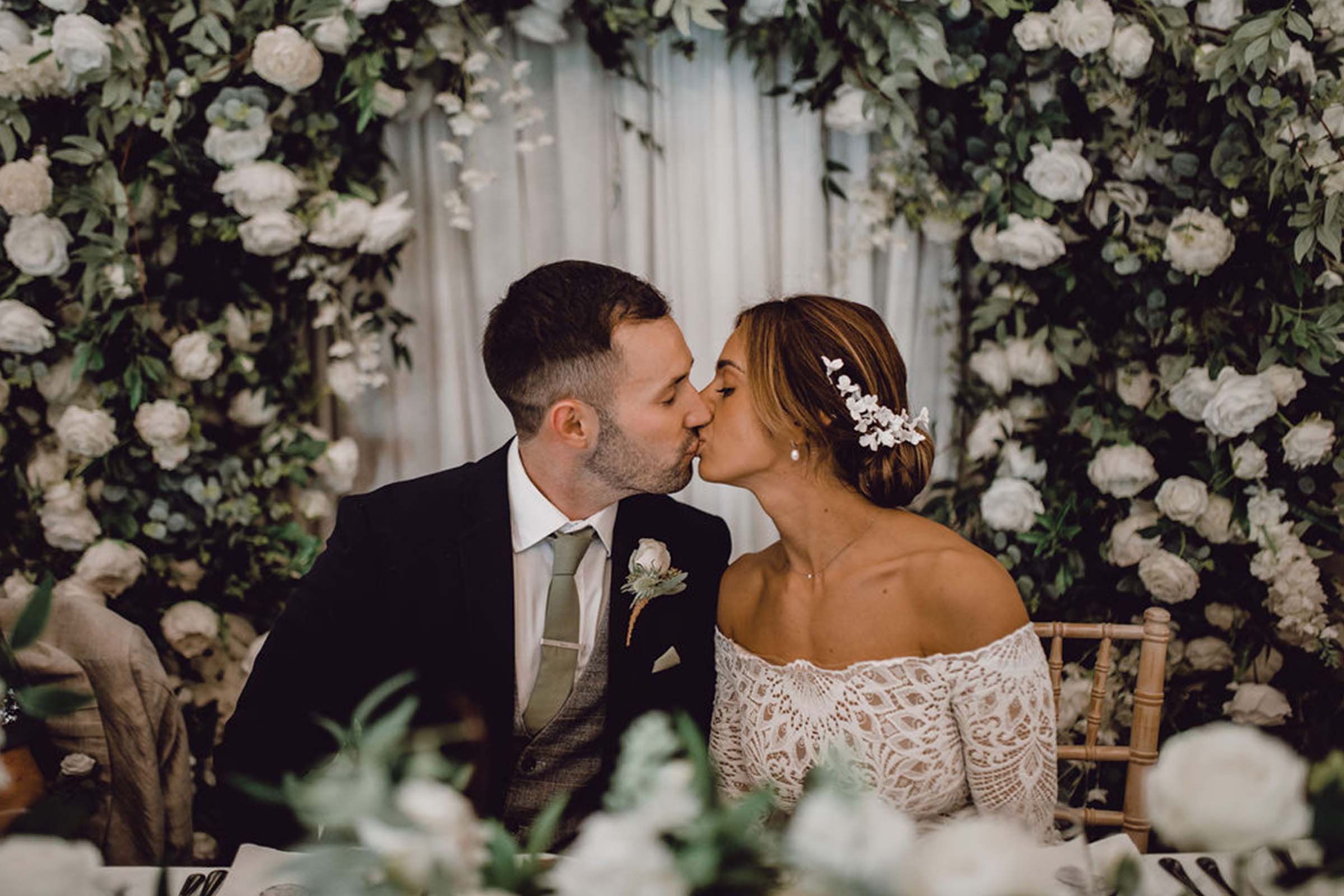 What is a GRACE woman to you?
A GRACE woman is someone who is modern and elegant.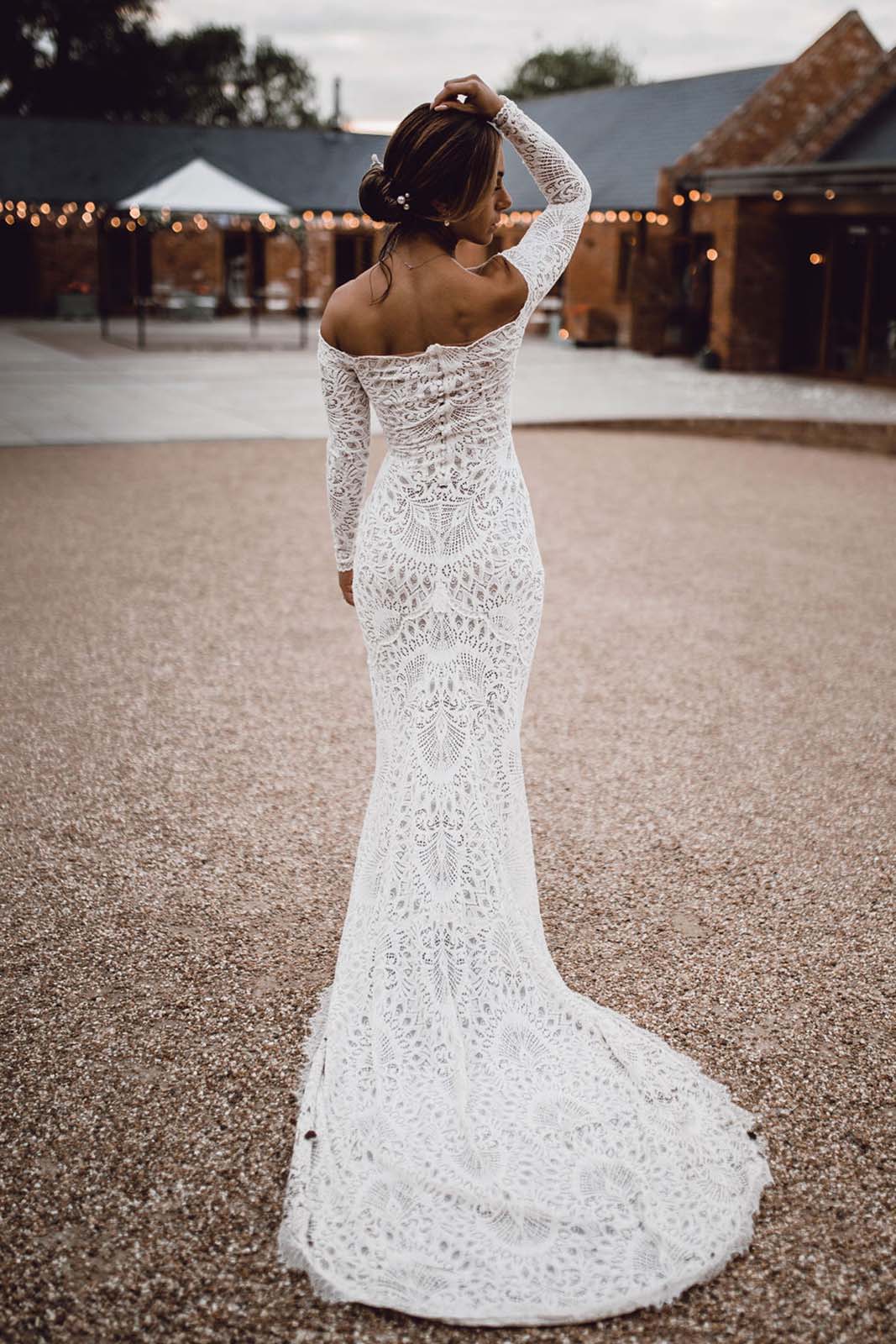 Which GRACE dress did you wear and how did you know it was 'The One'?
Originally I chose Orla. But when the new collection came out I saw a sneak peek and instantly knew Nathalia was my dress. I messaged my consultant in the London store and booked an appointment when the dress was there. I took my Mum, Mother-in-Law and Maid of Honour. As soon as I tried the dress on I fell in love, my party who came with me all loved the dress too. I knew instantly this was the one I had to wear. .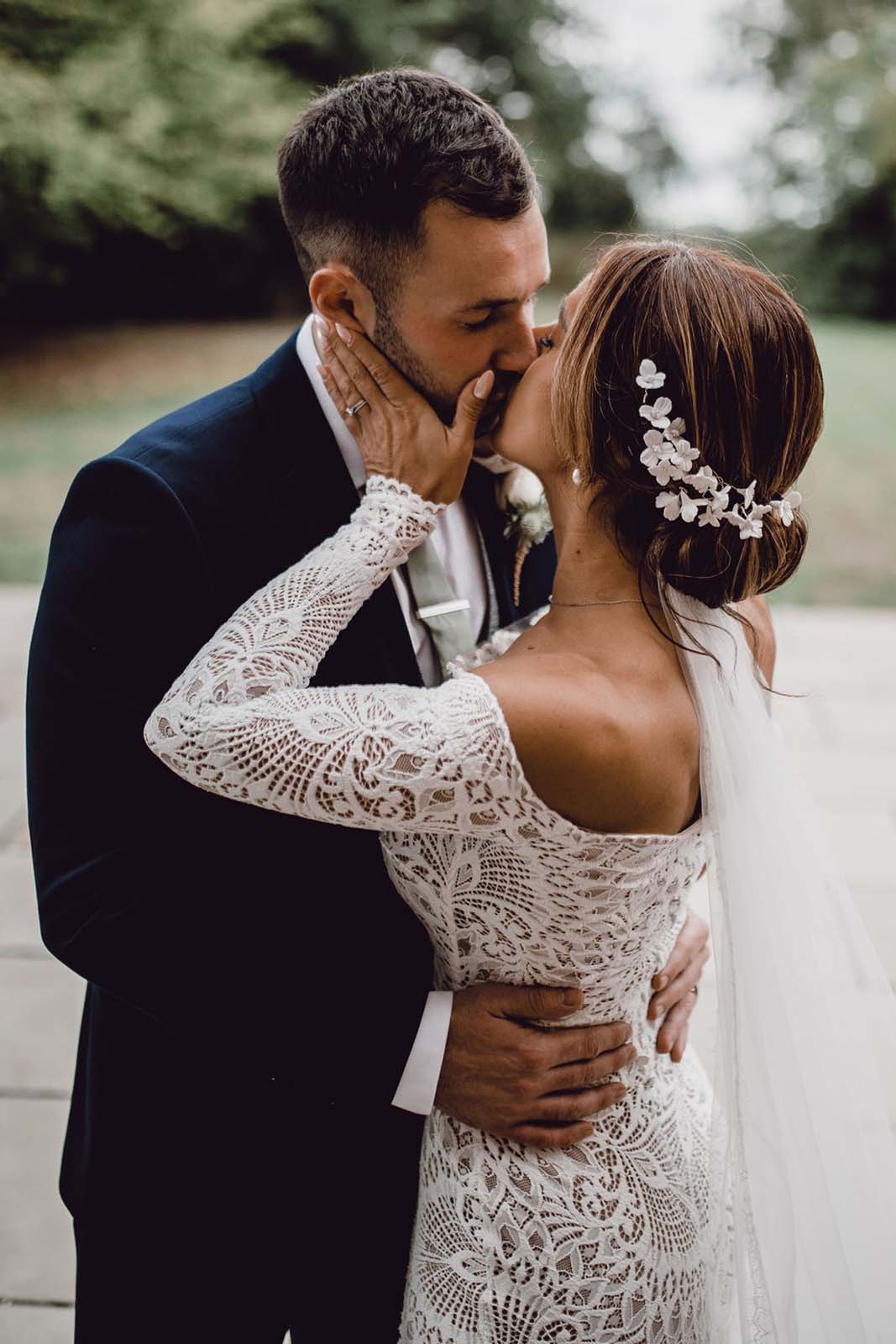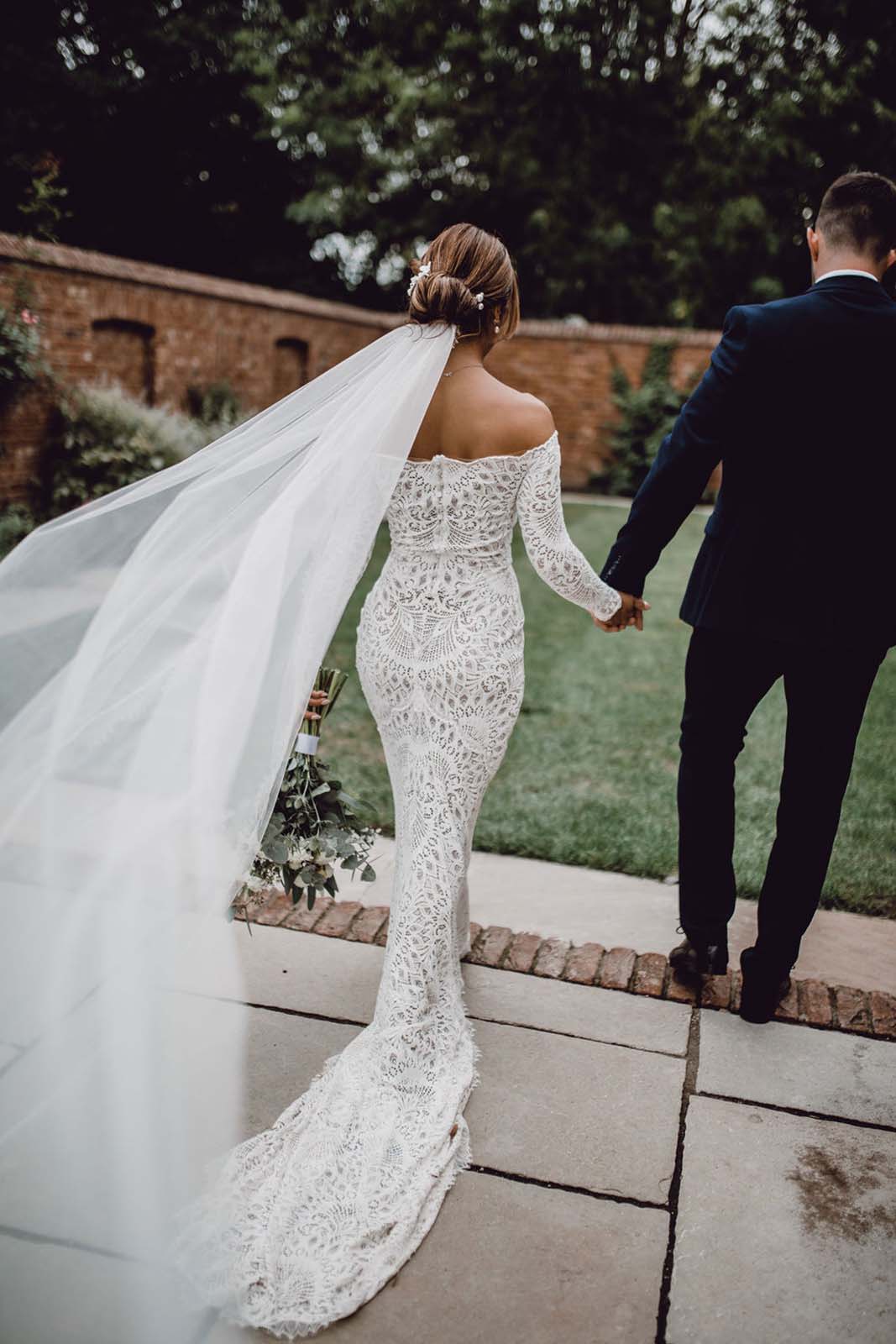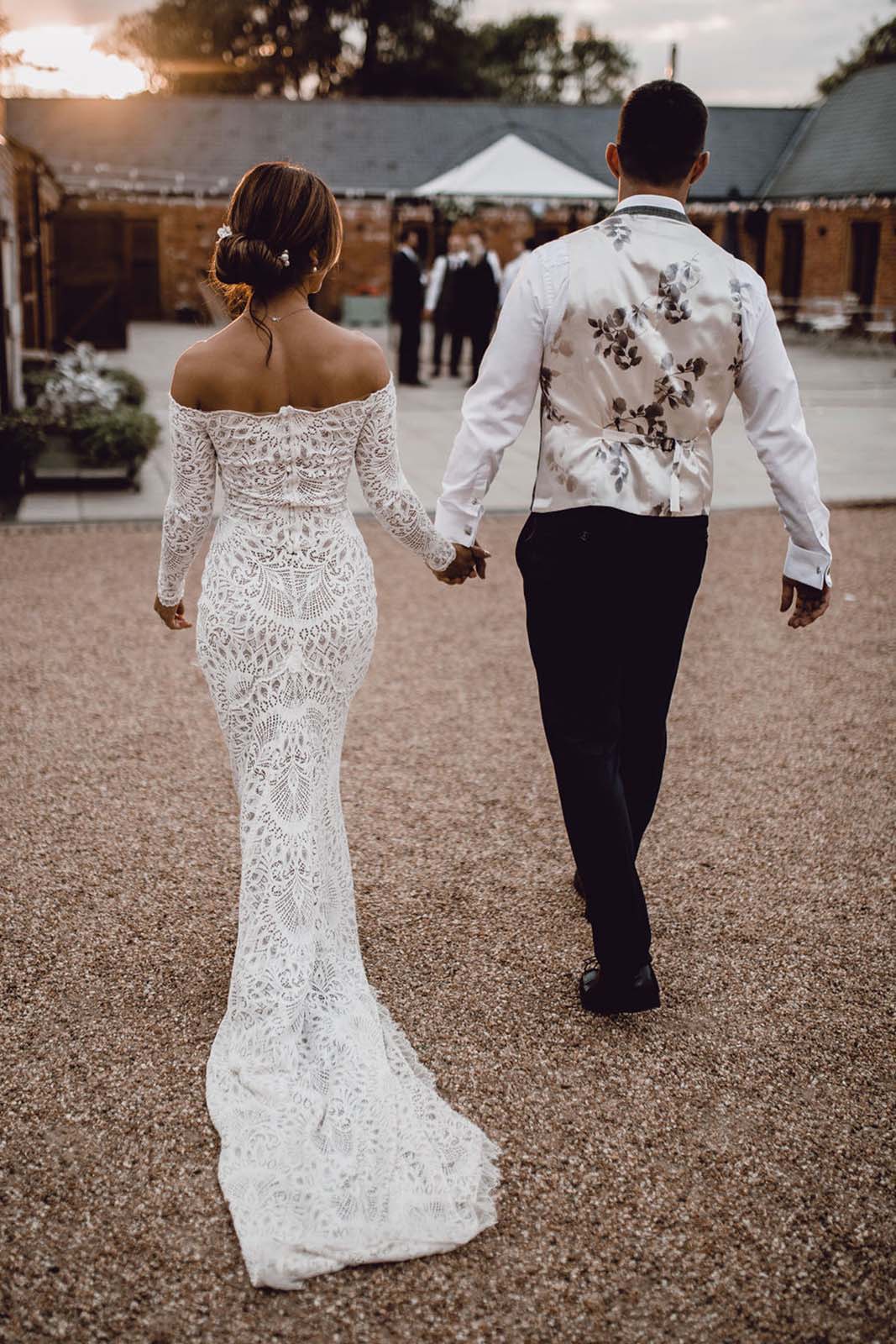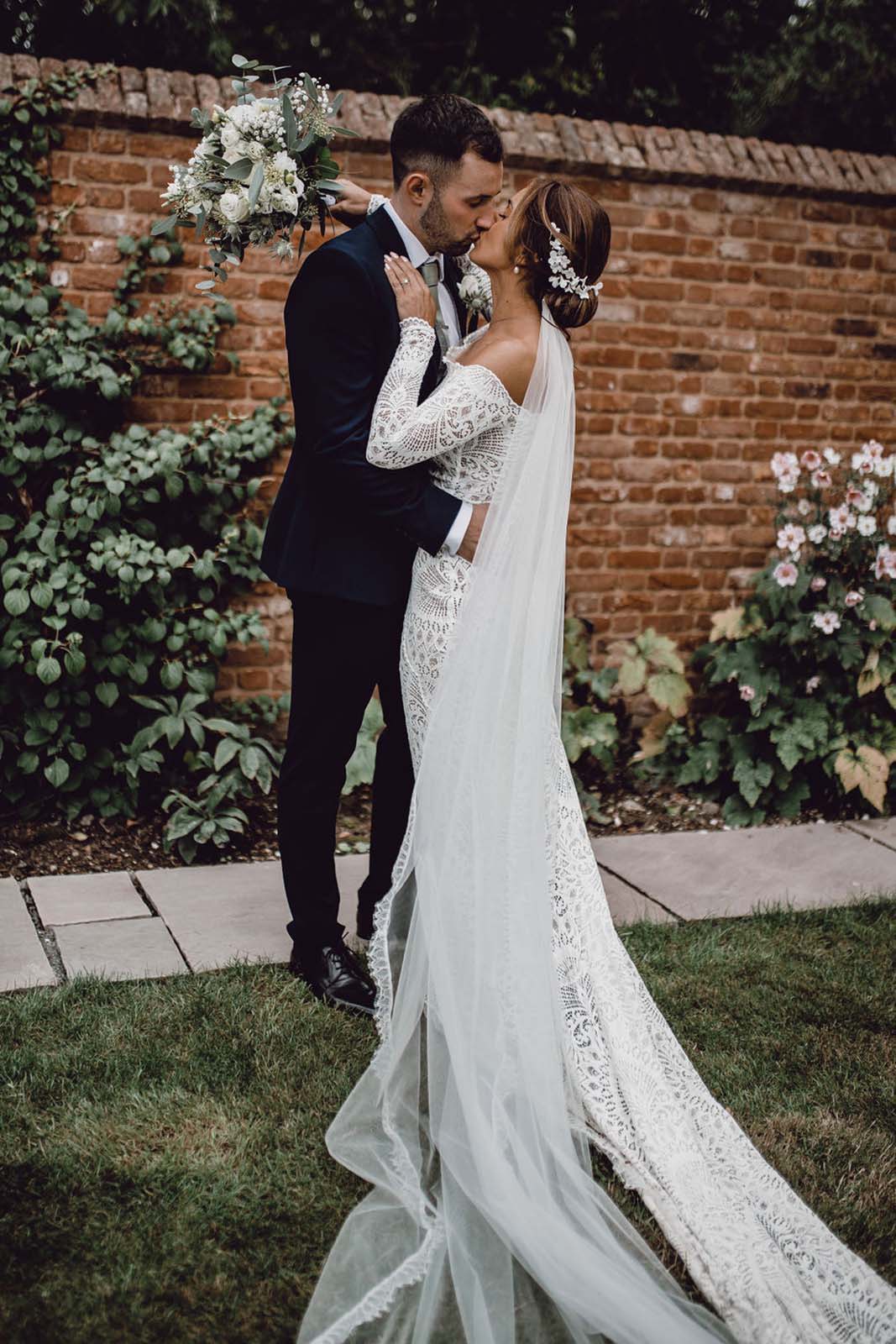 Tell us about your experience when you found your dress.
Did you buy your wedding dress online or visit one of our Boutiques?
I bought my dress in the London boutique, Sophie was my consultant. The whole experience was second to none, as soon as we walked in I was greeted with a glass of fizz. It was all so relaxed, no pressure like some other stores and we were able to take photos which really helped when you try so many dresses on.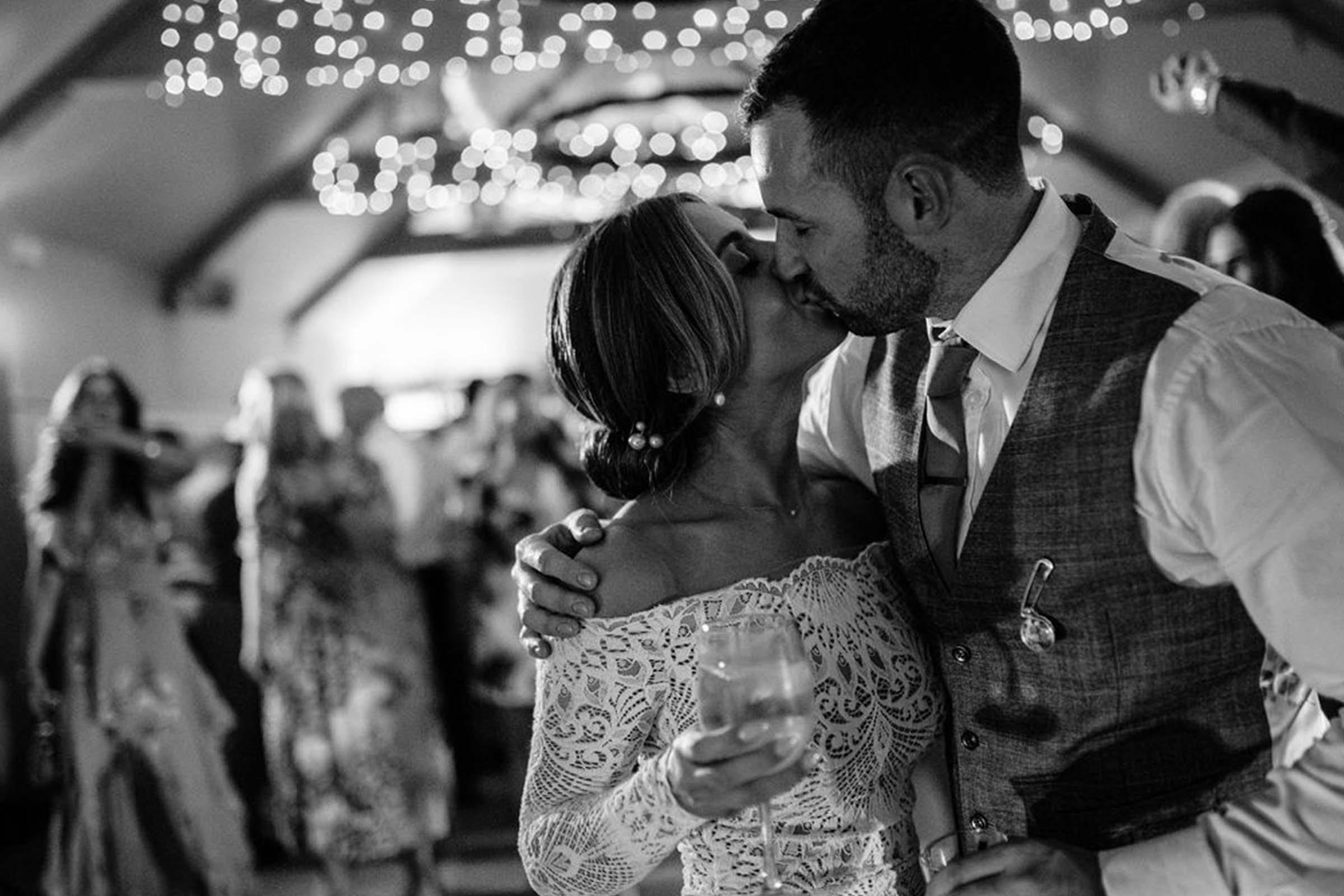 What was your first date?
We met up in a bar for a couple of drinks in Chelmsford, Essex.
.
We met up in a bar for a couple of drinks in Chelmsford, Essex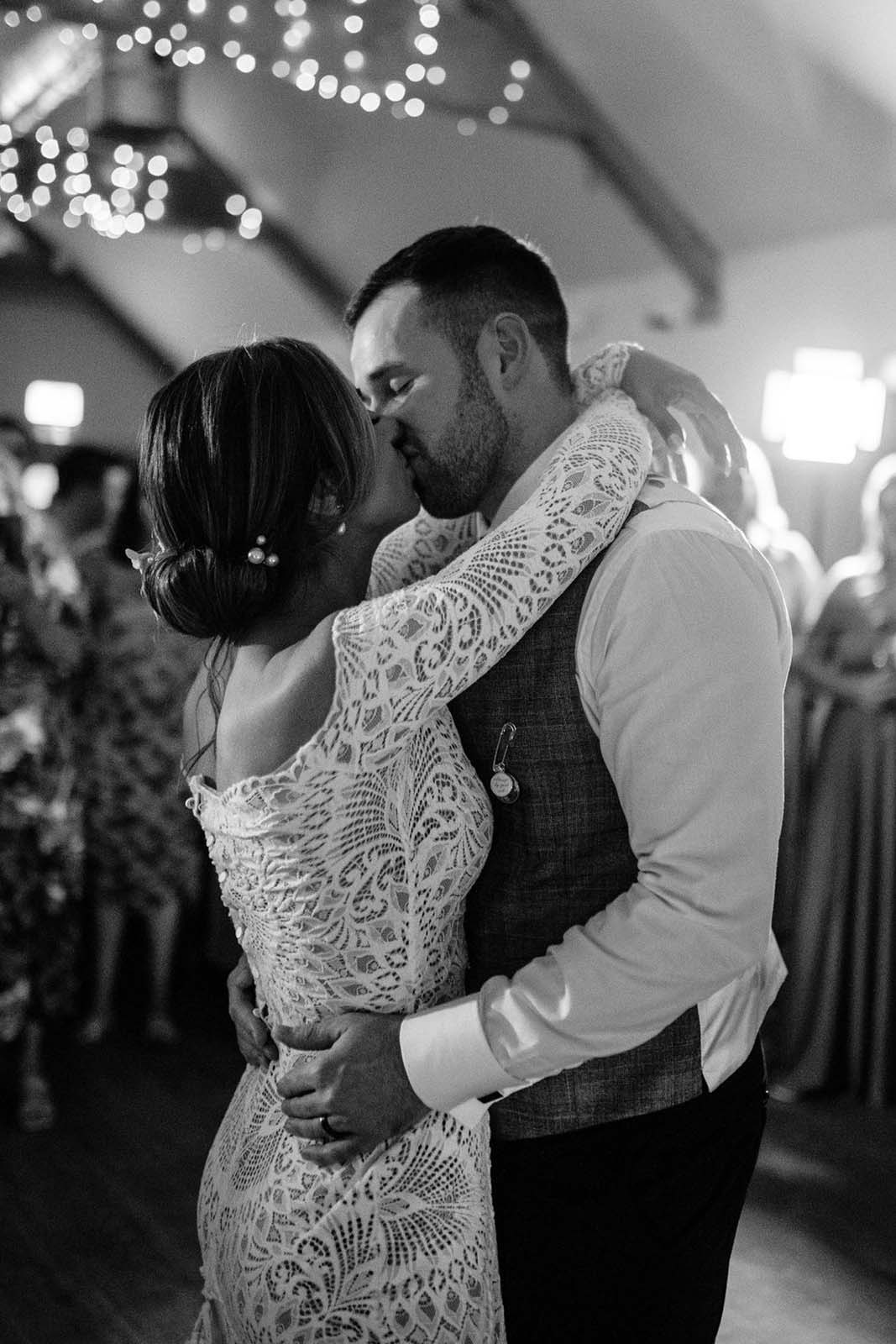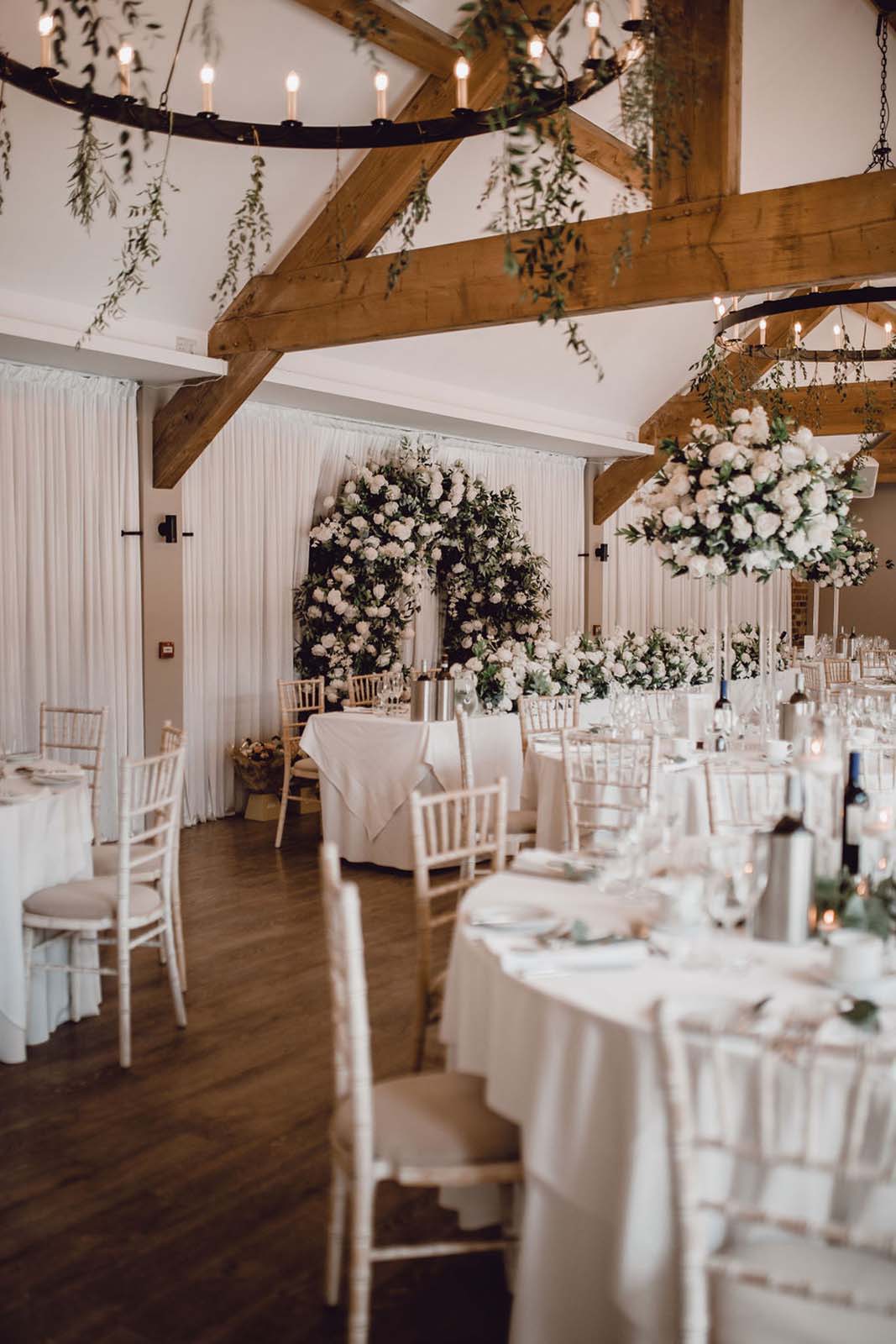 No, but I found a lot on Pinterest and sent my vision ideas to my suppliers.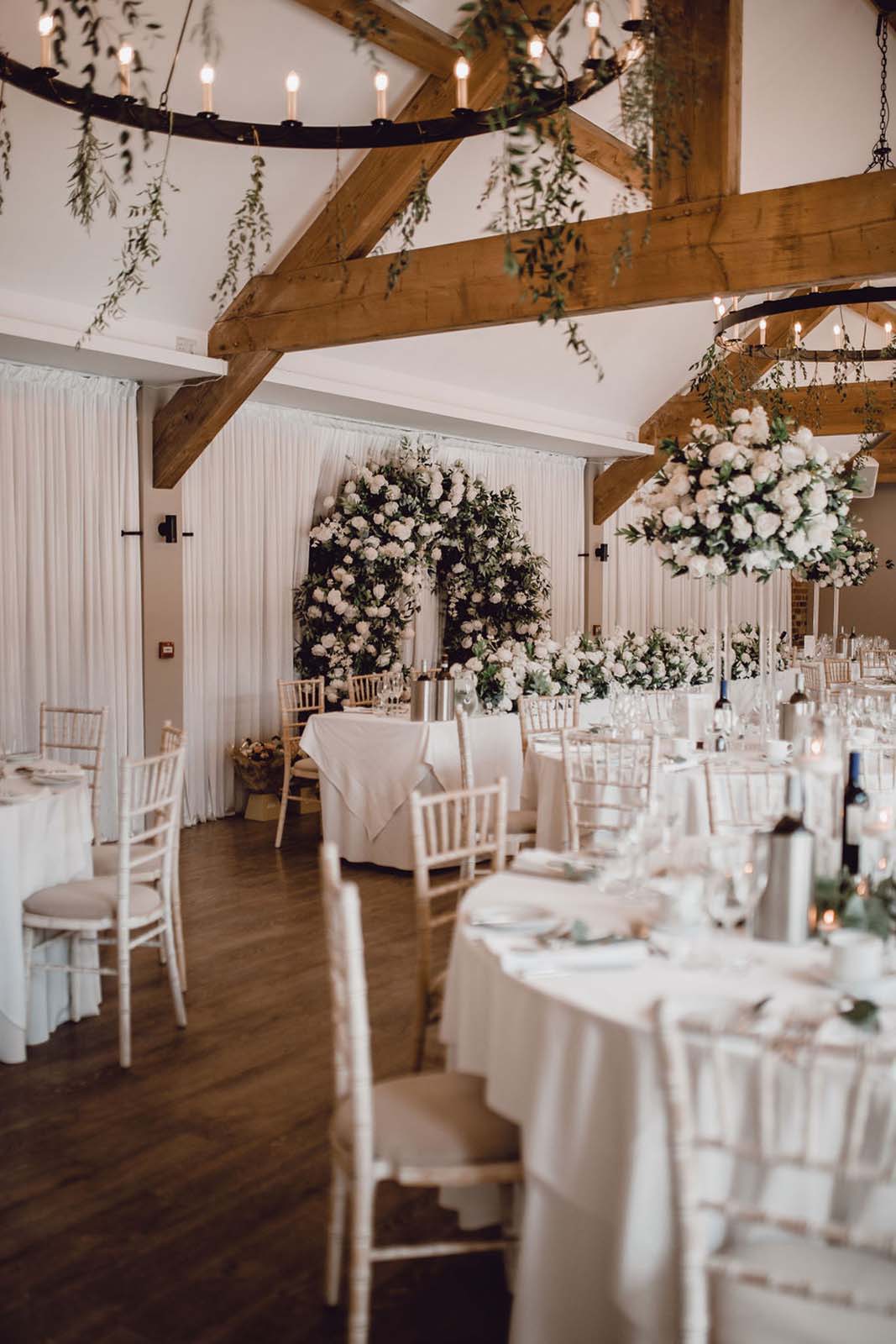 Where did you get married?
Tell us about the location & the style of your wedding.
We got married in Anpton Hall, Rochford, Essex. We always wanted a modern barn which was light and airy. When we first saw Apton Hall we knew this was our wedding venue.
It was modern, classy and also had some rustic characteristics. Our wedding day style was very relaxed, we had a lot of white and green themed decor to match with the venues outdoor area, the venue is so beautiful that you don't need too much decor. I wanted the minimalist look.
The whole day was so relaxed and smooth, until the evening when we had a Folk style band liven up the party for the whole evening.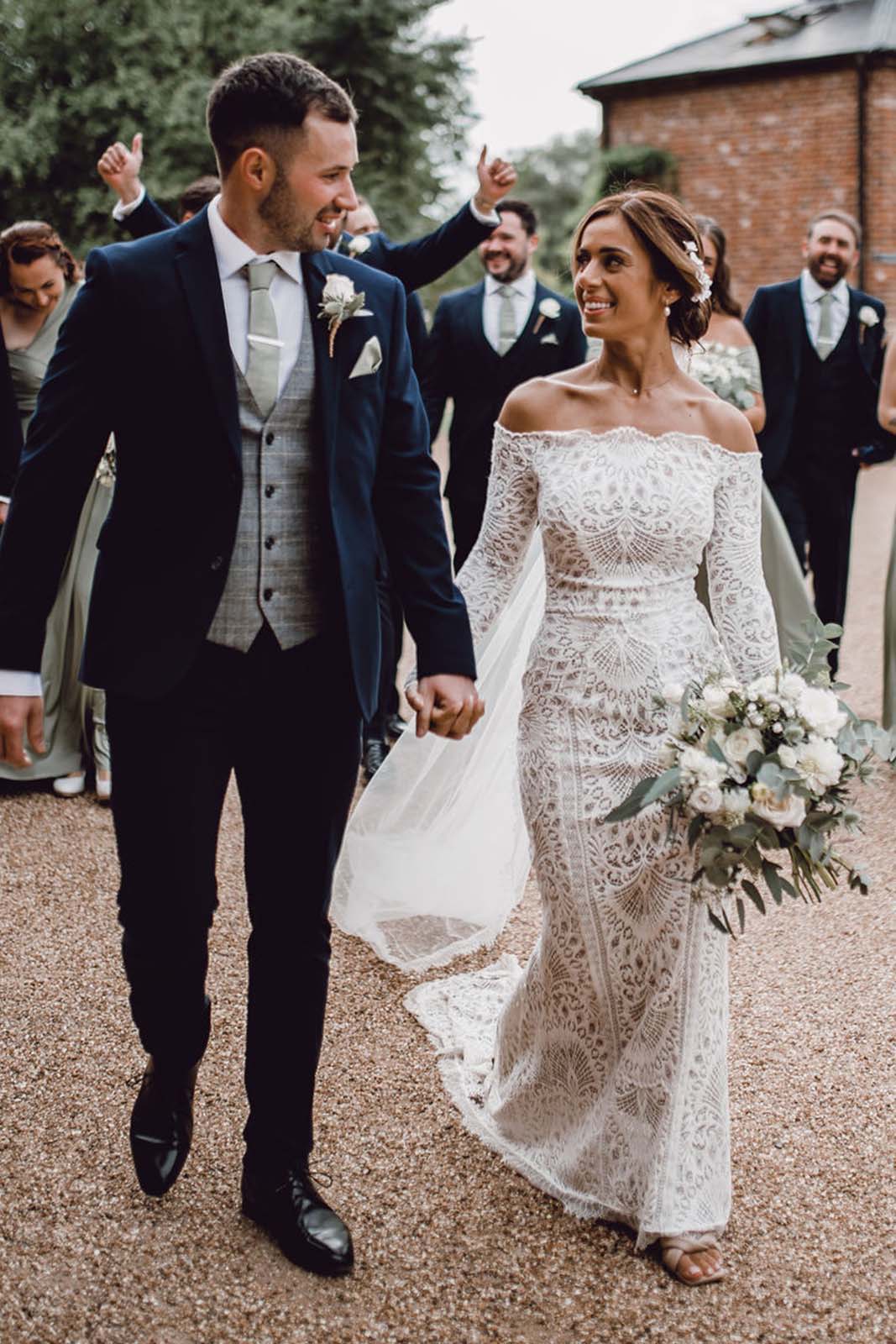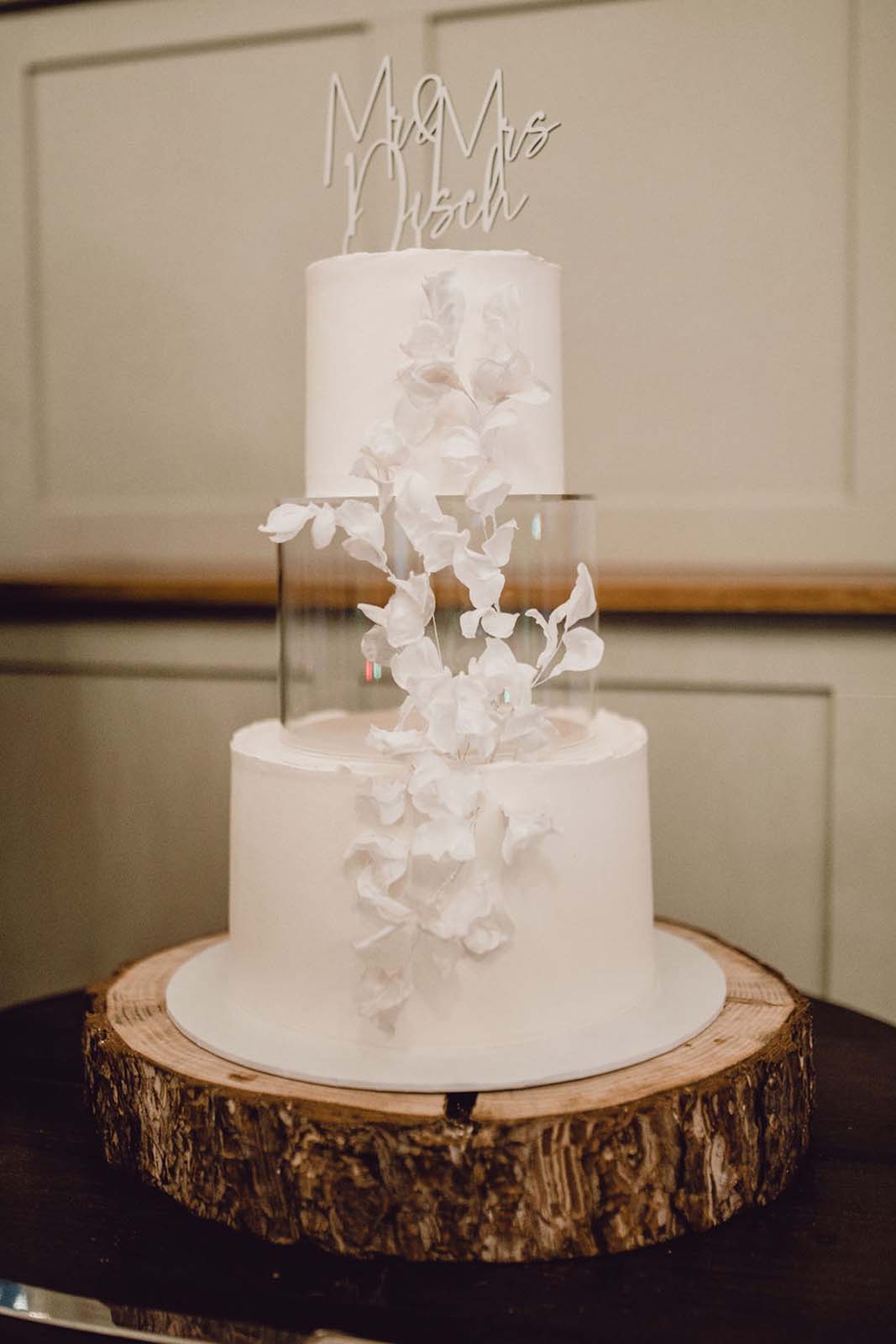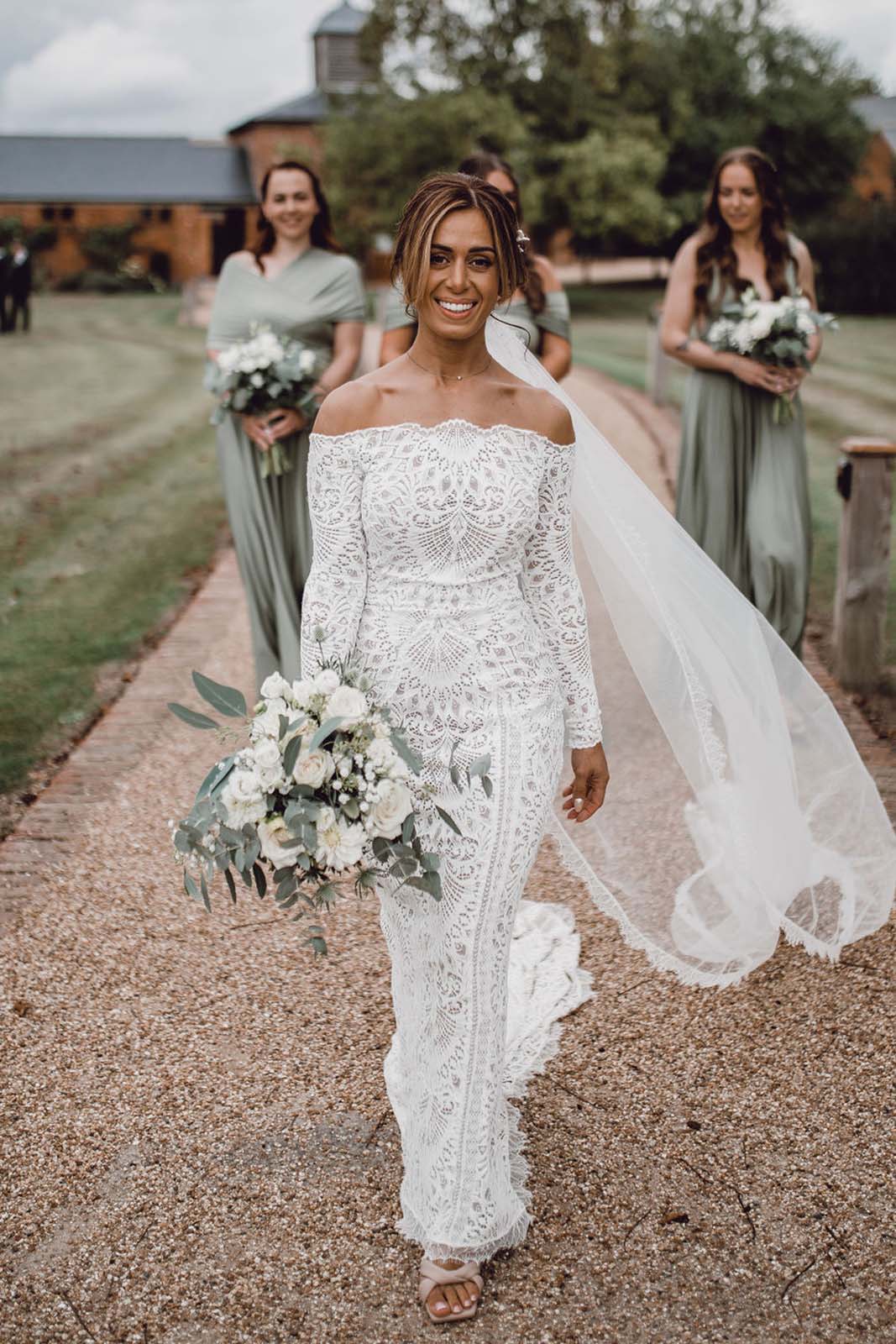 The funniest moment on the day or something that surprised you?

The moment when my now husband calls my maid of honour in such panic because he's one short on the groomsmen ties, even after I pre warned him so many times to check he's got everything and pack in advance.
After some time panicking he then realised that he put his tie with his suit but it fell off in the suit bag and was at the bottom where he couldn't see it. Men will forever be disorganised.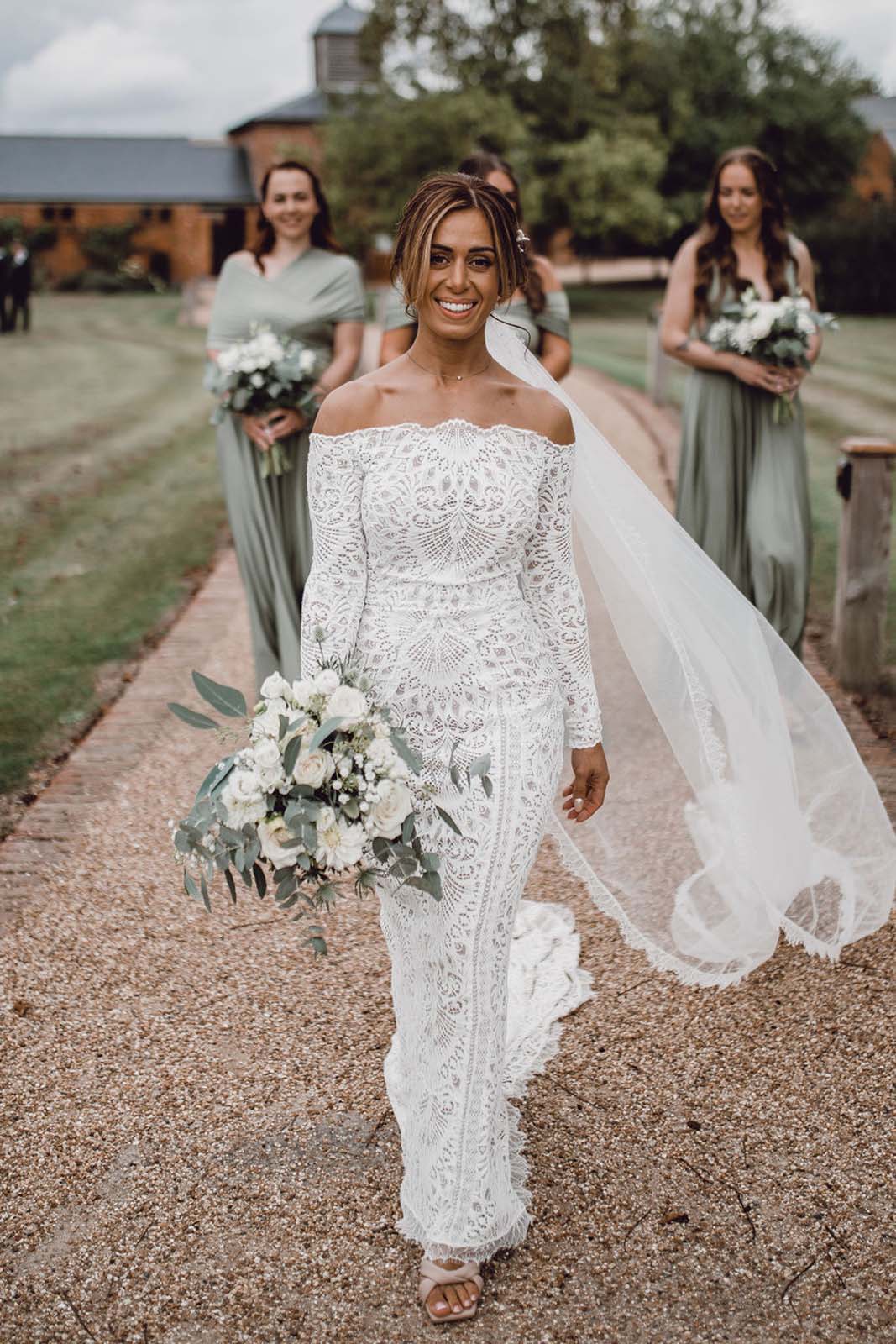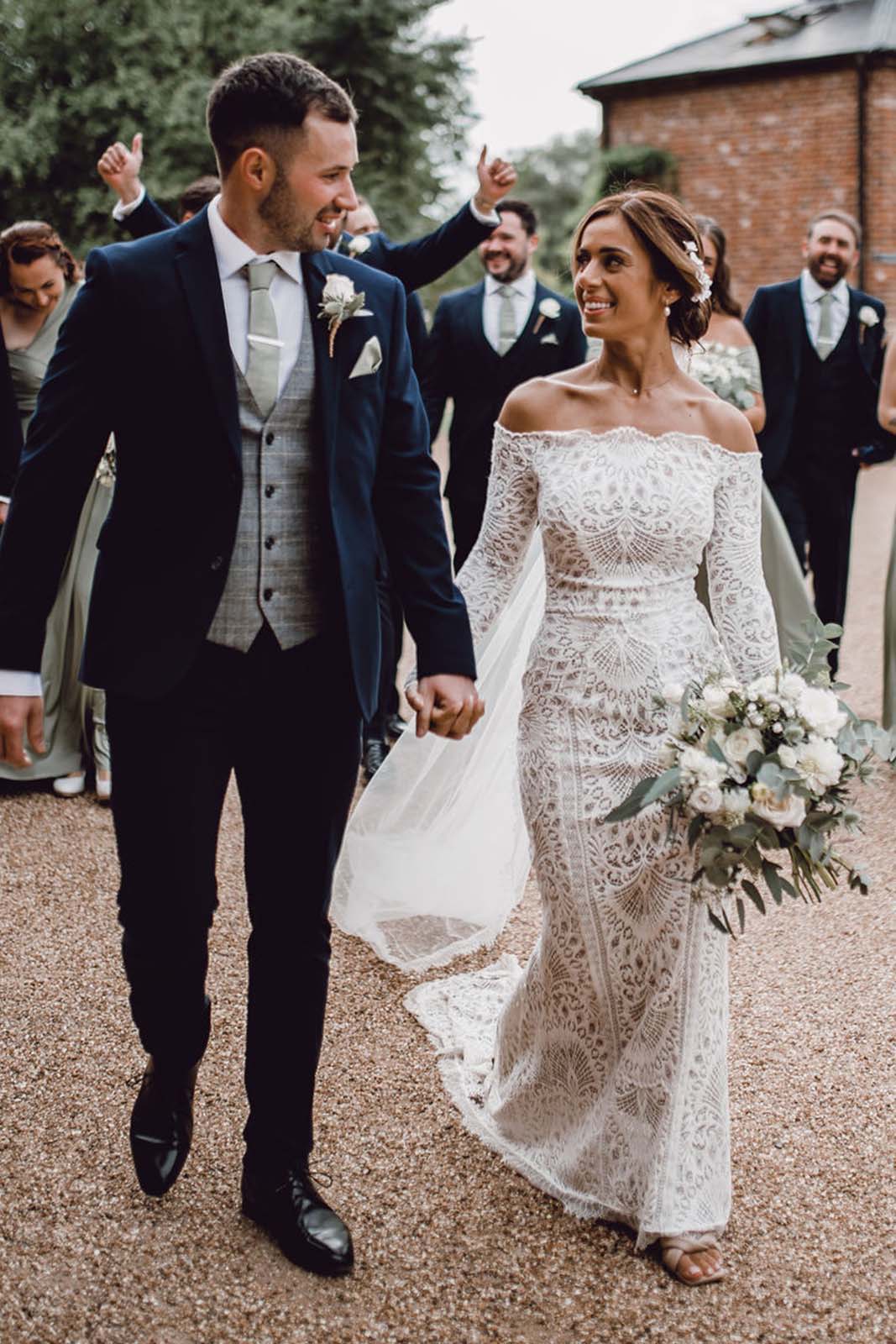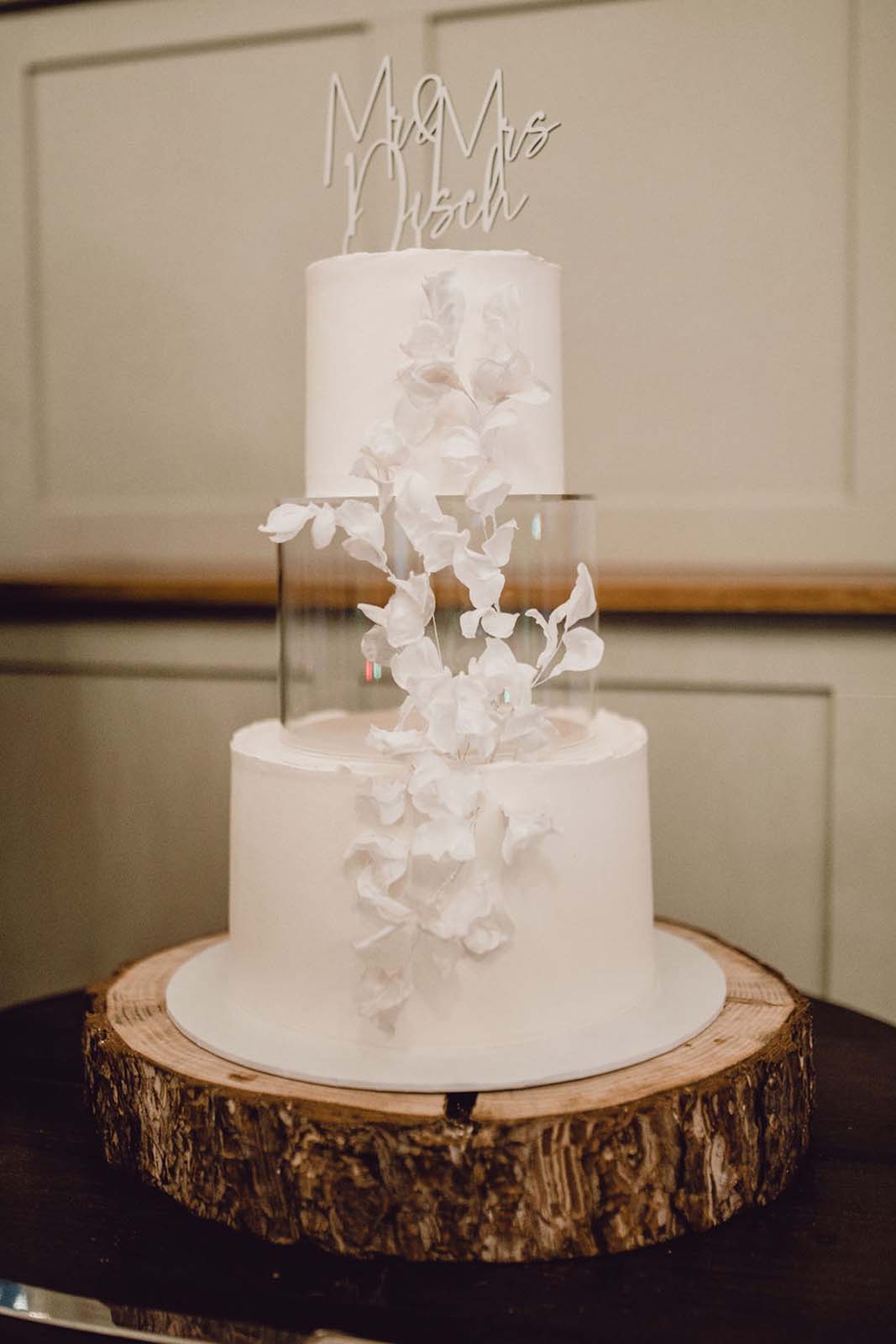 Any last advice or words of wisdom that you can share?
Try to relax and enjoy your special day, the small things don't get noticed and it doesn't matter if it rains. The most important thing is that you're marrying your best friend, so try and have the best day with them and all your loved ones.