Bridger & Rachel in the Clo
Bridger & Rachel exchange vows at the altar, along the Coastline of Mexico with views to El Arco. Our stunning bride wore Clo Gown in Chai lining, to suit her neutral tone approach for the theme of the day.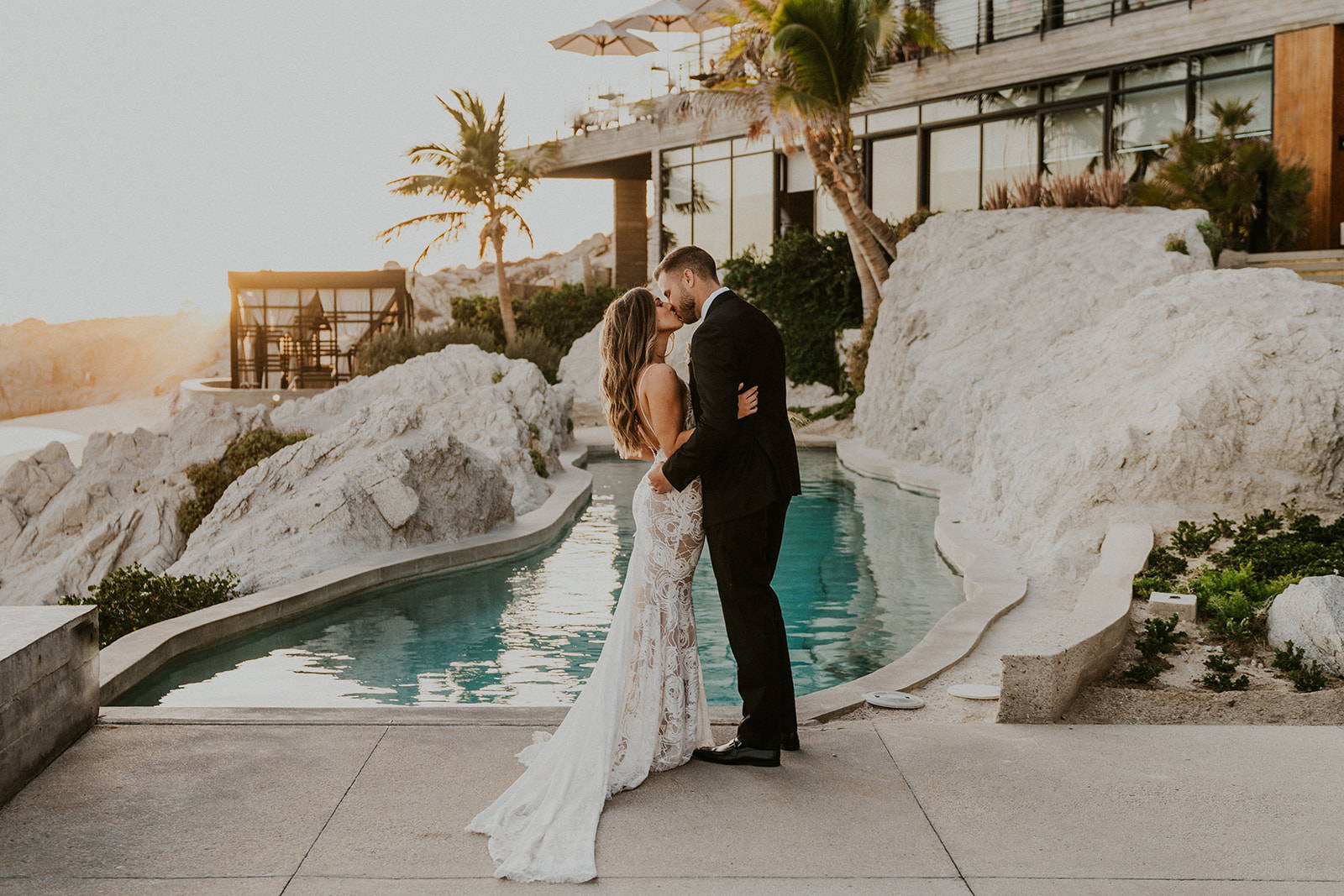 What is a Grace Woman to you?
The girl who's effortless, fun and lives in the moment.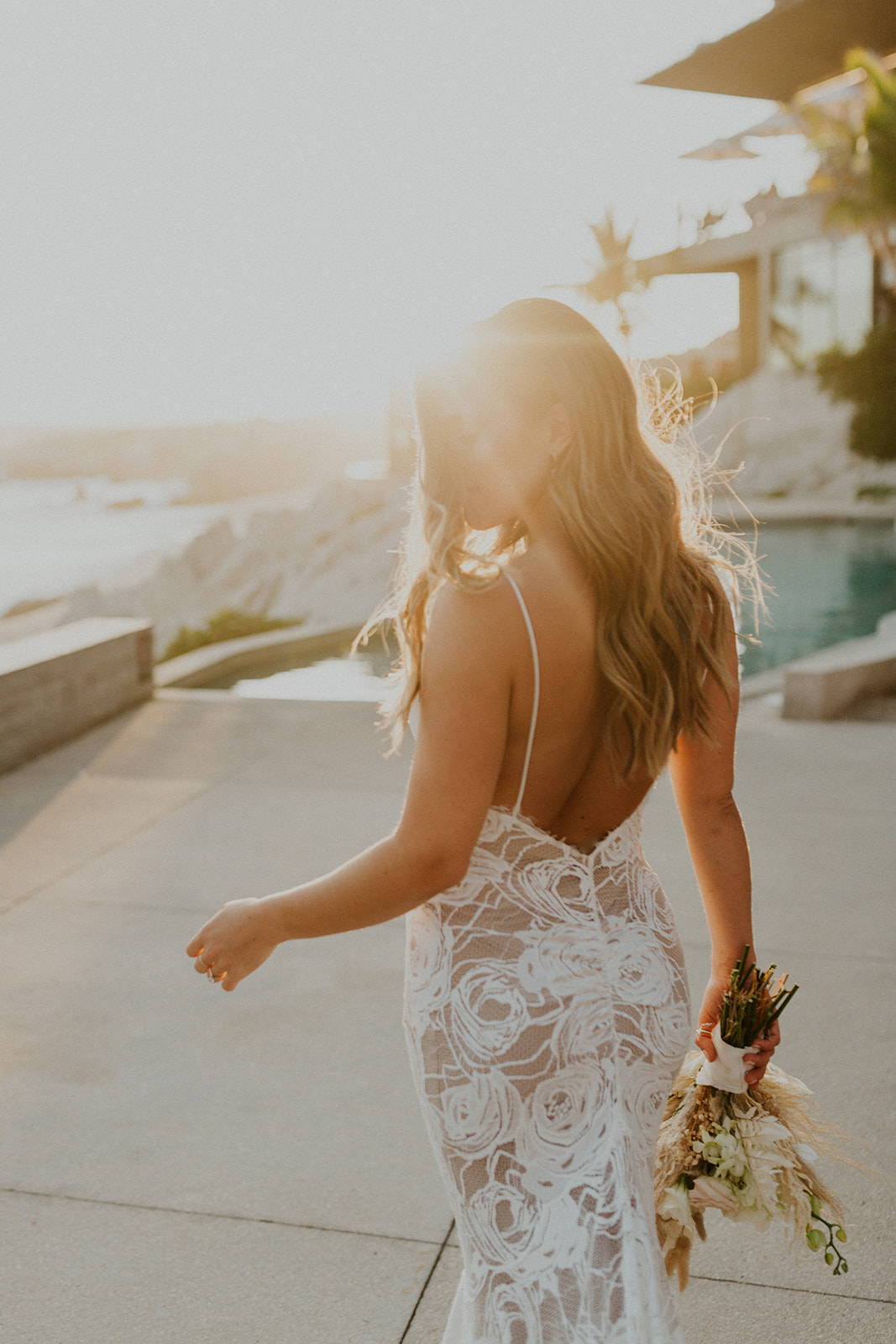 Which Grace dress did you choose and how did you know it was 'The One'?
I chose the Clo gown with chai lining and although I'm not generally huge on florals, it blew me away when I put it on! And not to mention, it has to be one of the most comfortable dresses I've ever worn. I knew Bridger would love the style of it, too.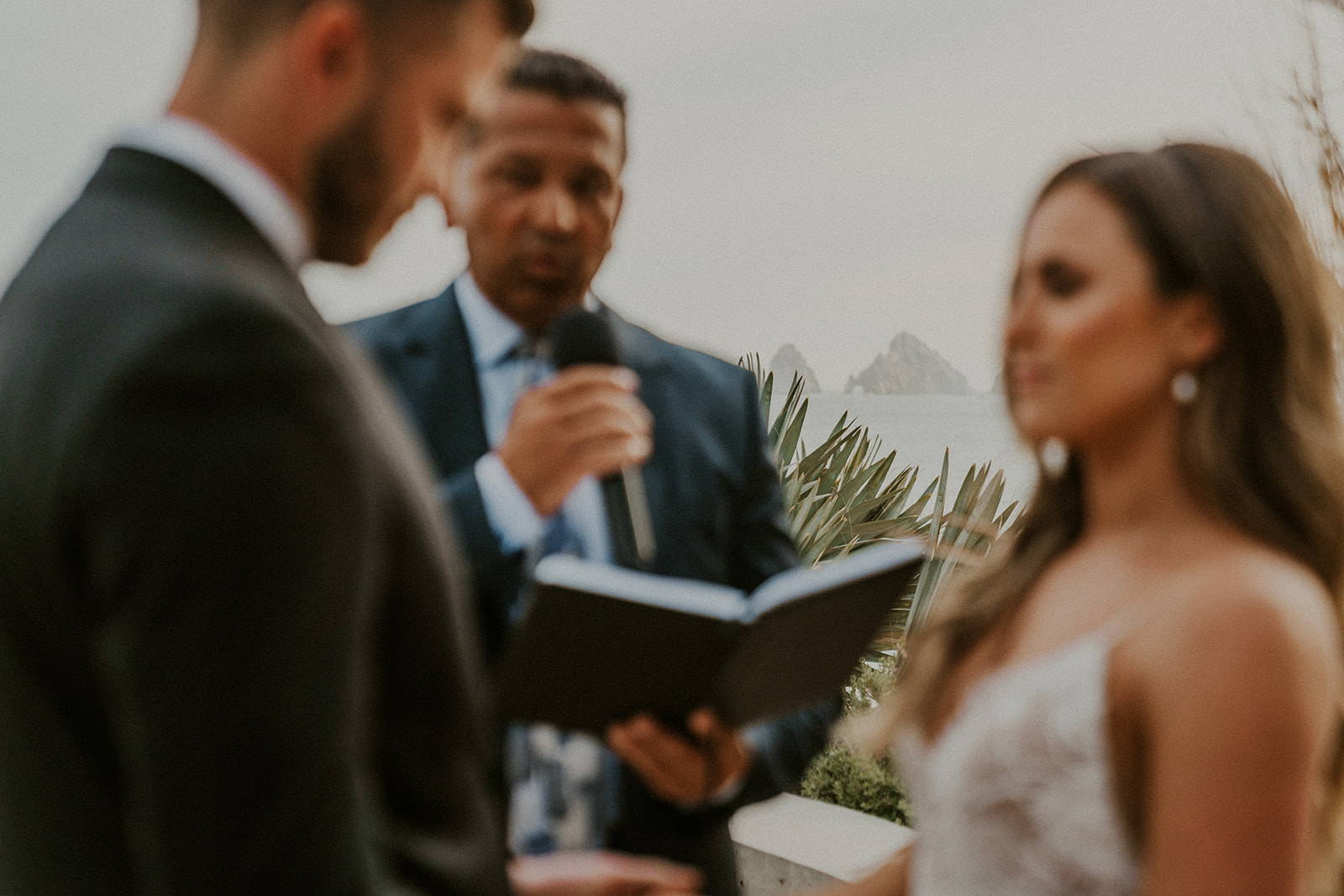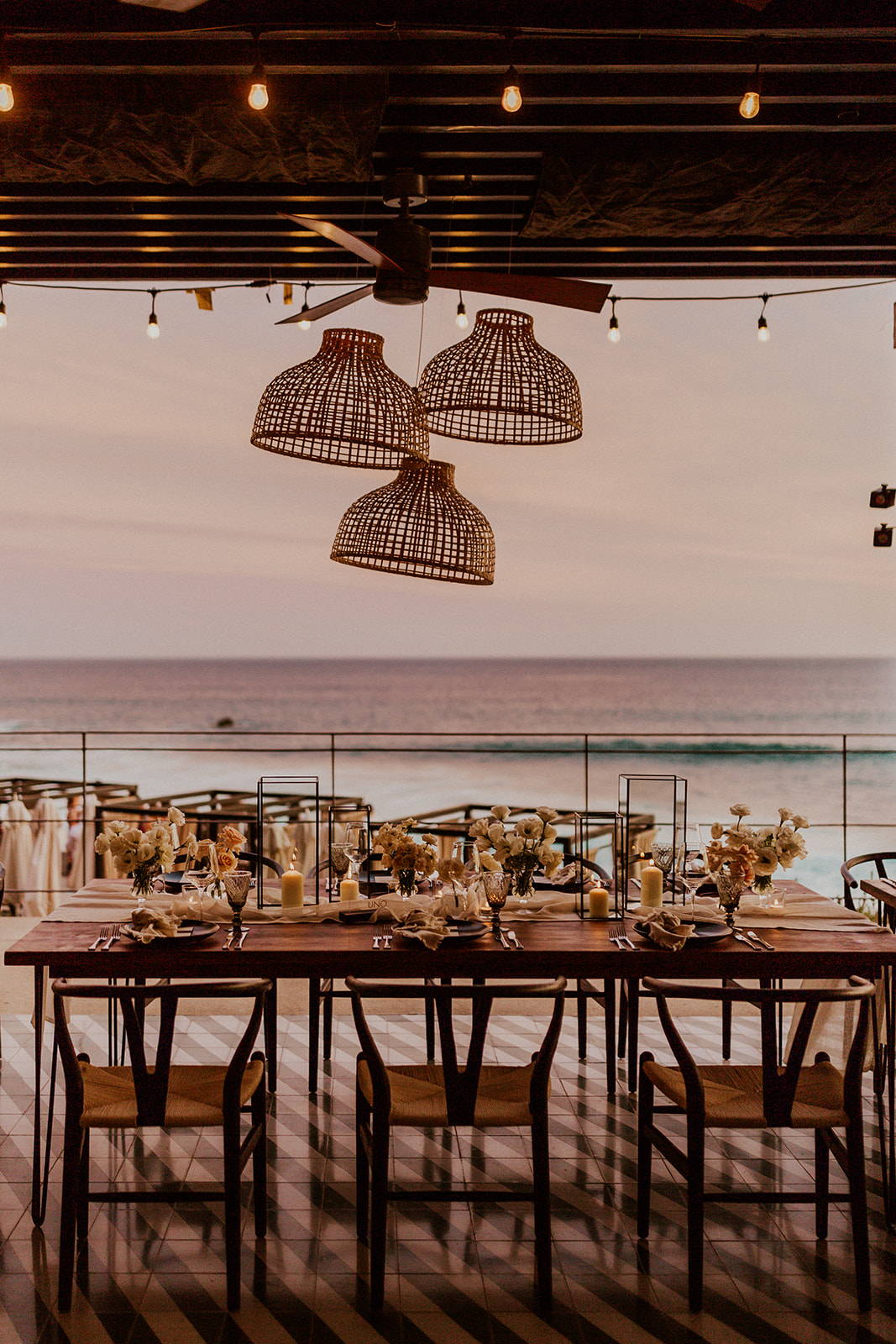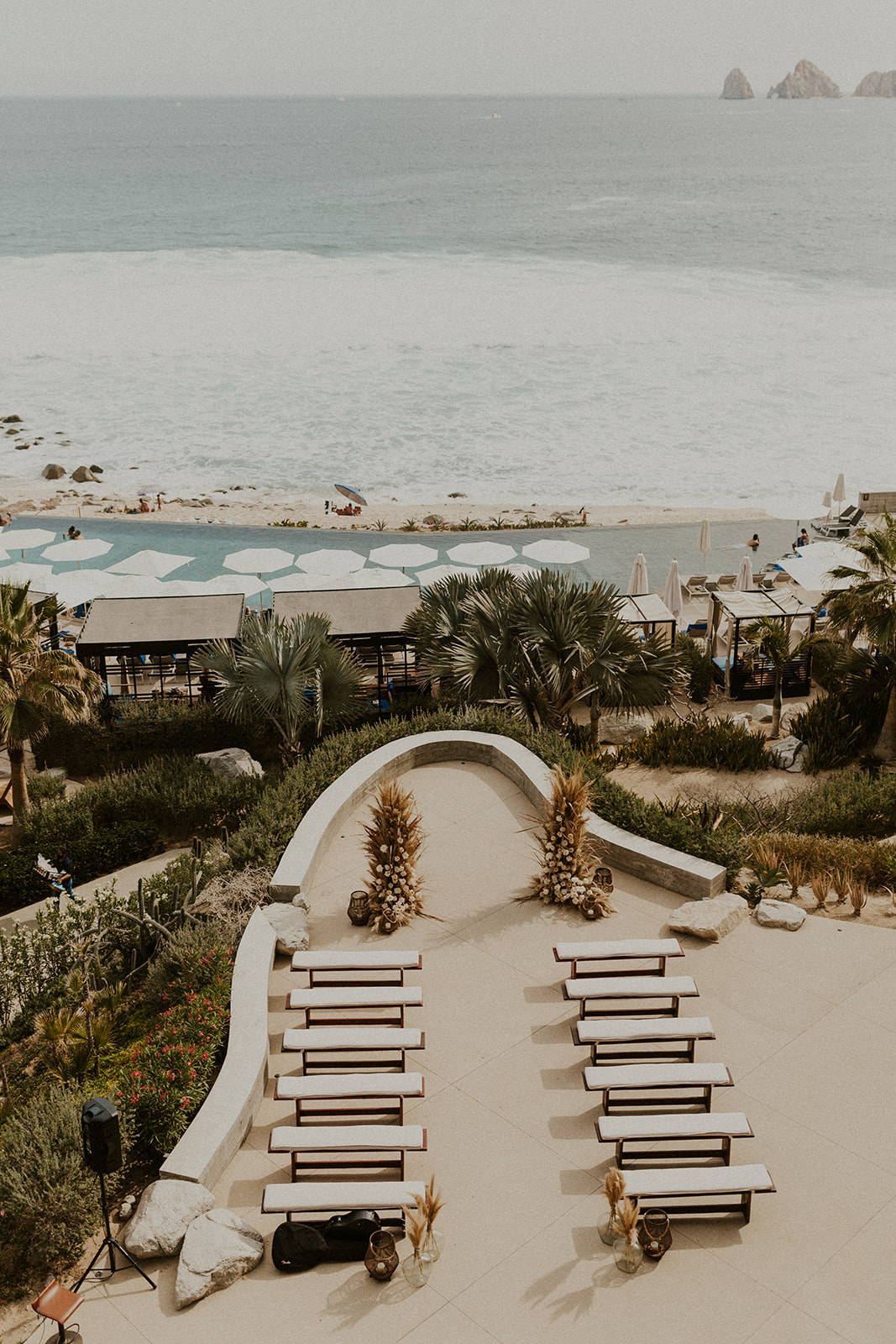 Tell us about your experience when you found your dress, did you buy your wedding dress online or in one of our showrooms?
Before they opened their Seattle location, I flew down to LA with my mom and met one of my closest girlfriends to visit the GLL LA showroom. We had the most amazing experience with our stylist, and I got to try on a handful of dream dresses. I could've kept trying on dresses all day long, but knew I found The One with Clo. Before we got there I was leaning towards something a little something different with nude as the lining underneath and when I tried on the Clo, I think we all just fell in love with it!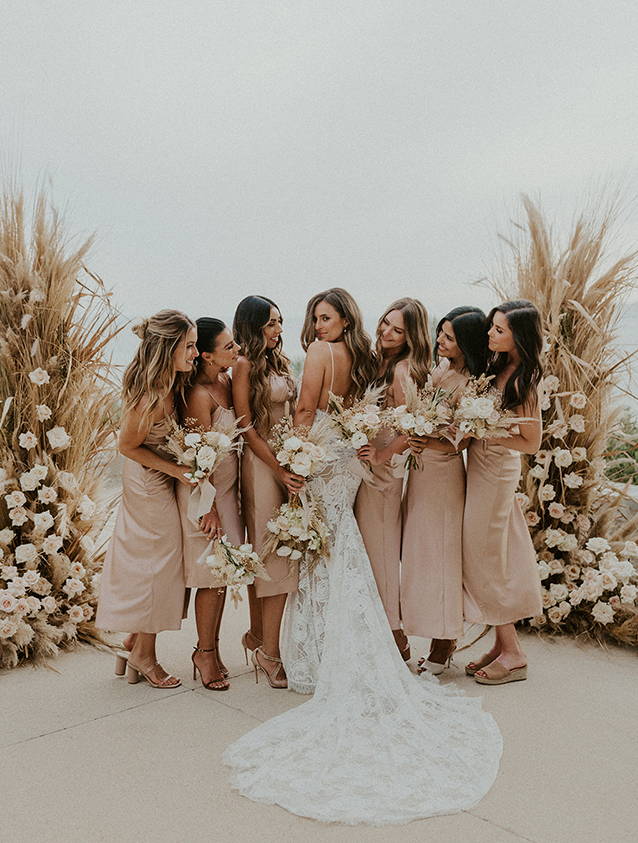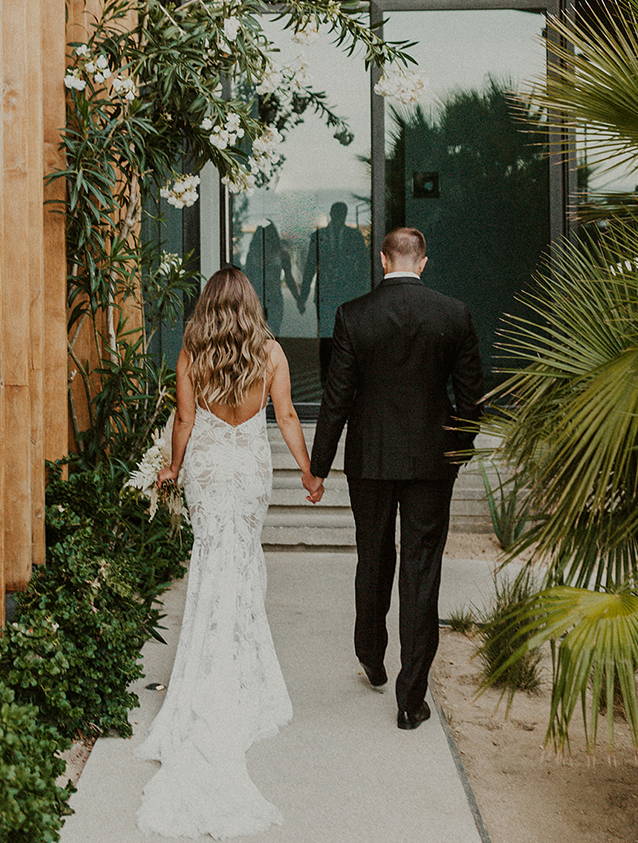 How did you feel in your dress on the day?
I felt so confident, relaxed and comfortable in my dress—can't imagine wearing anything else!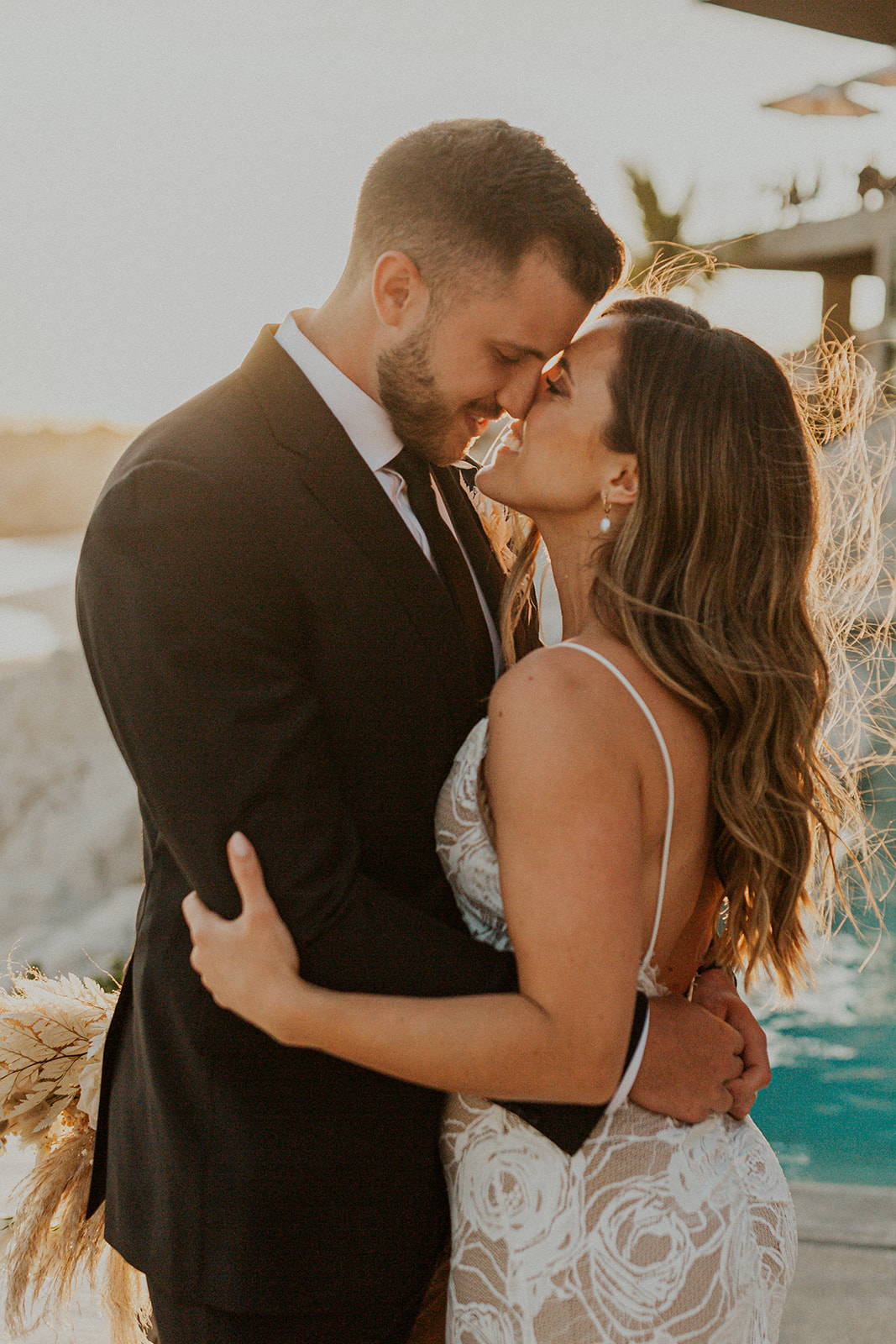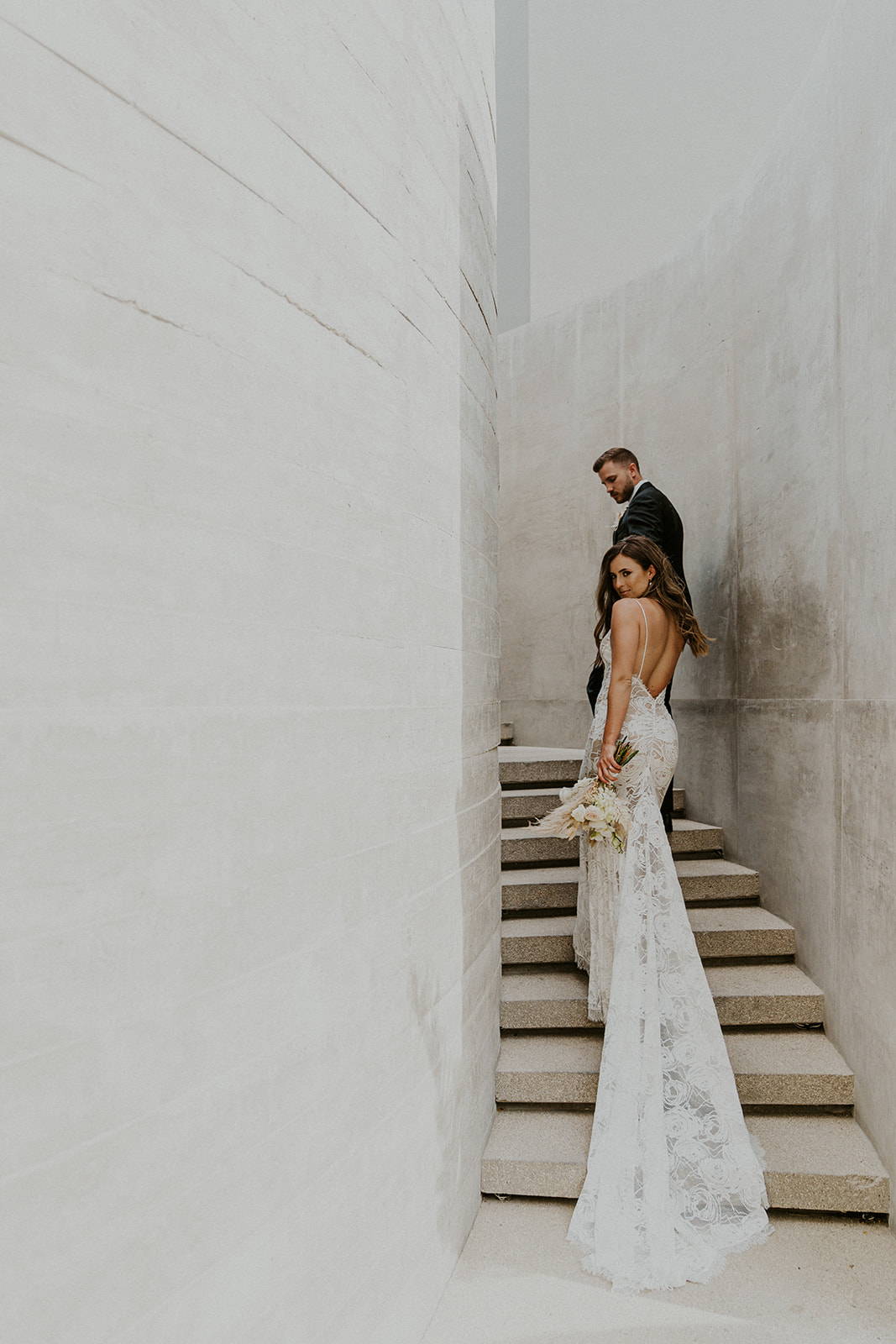 Where did you get married?
Tell us about the location & the style of your wedding day.
After our engagement, we sort of fell in love with the idea of a smaller 40-person destination wedding in Mexico. We ended up choosing The Cape Hotel as our venue because we would be able to see El Arco from the alter. Everything came full circle for our big day, and it couldn't have been more perfect! As for style, we went with a modern, yet relaxed feel.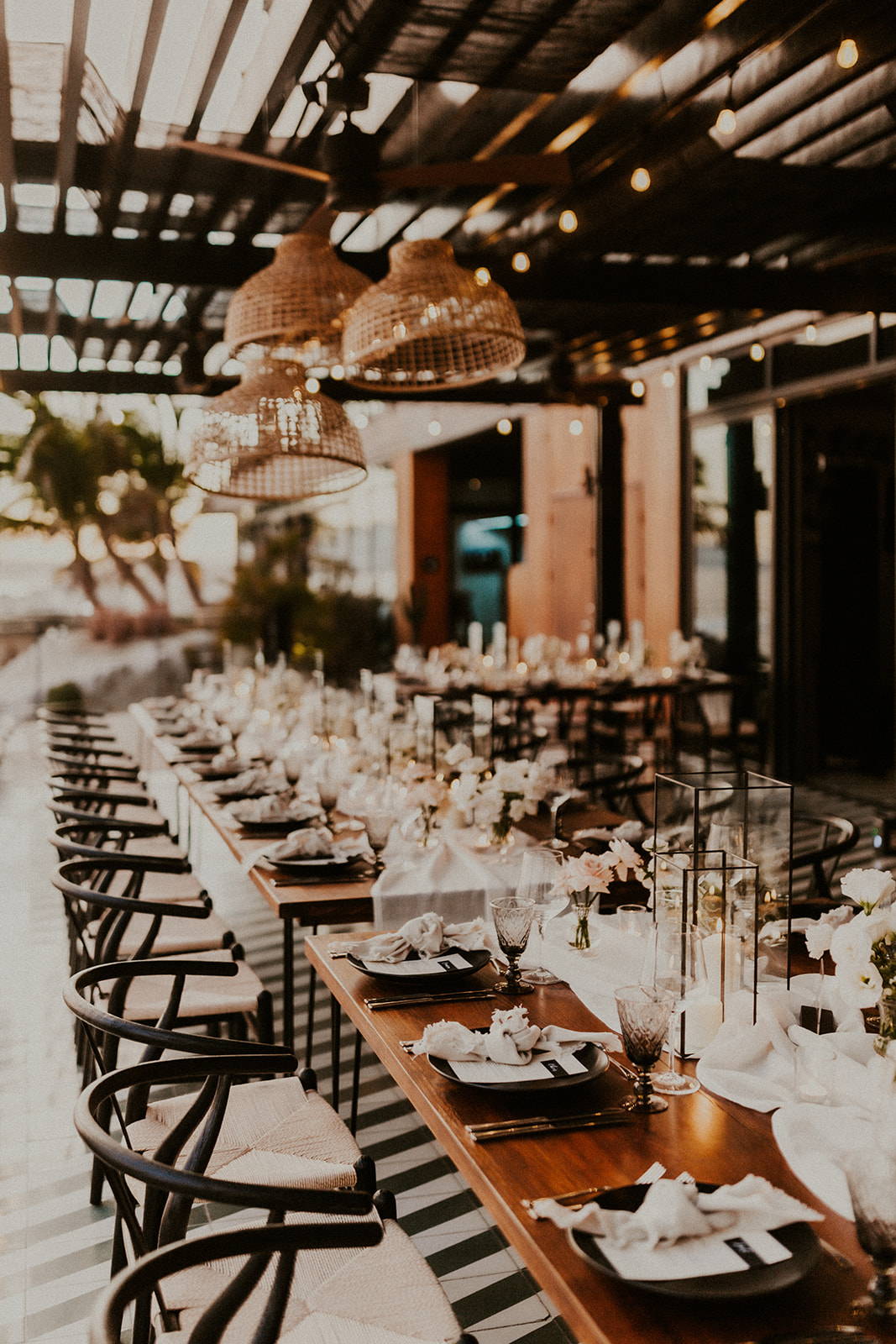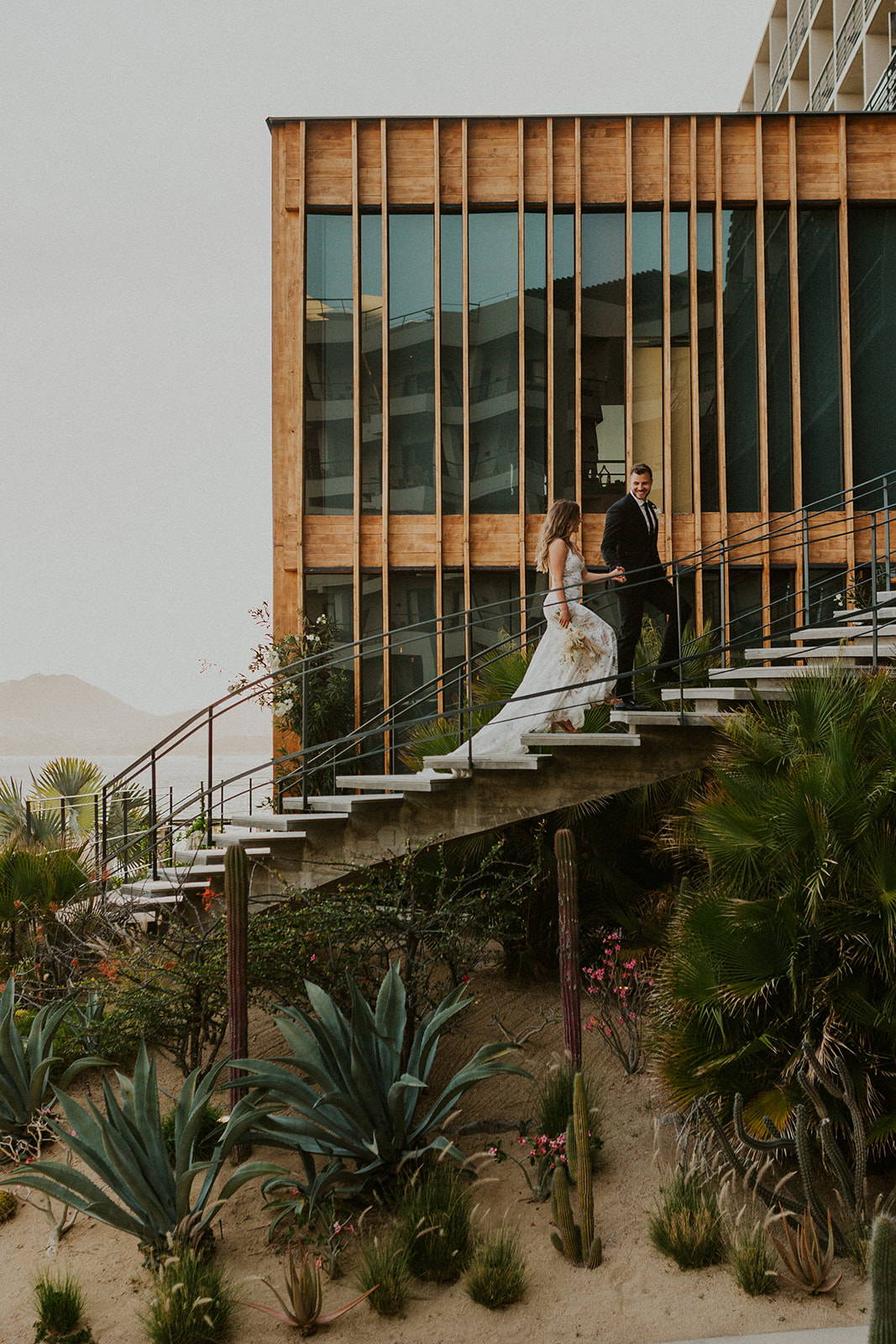 Tell us about your hair and makeup look
and the accessories you chose…
I'm a big "less is more" kind of girl, so I knew I wanted to keep it pretty simple with jewelry and accessories. I chose the GLL Frederike veil, pearl earrings and GLL Dita heels.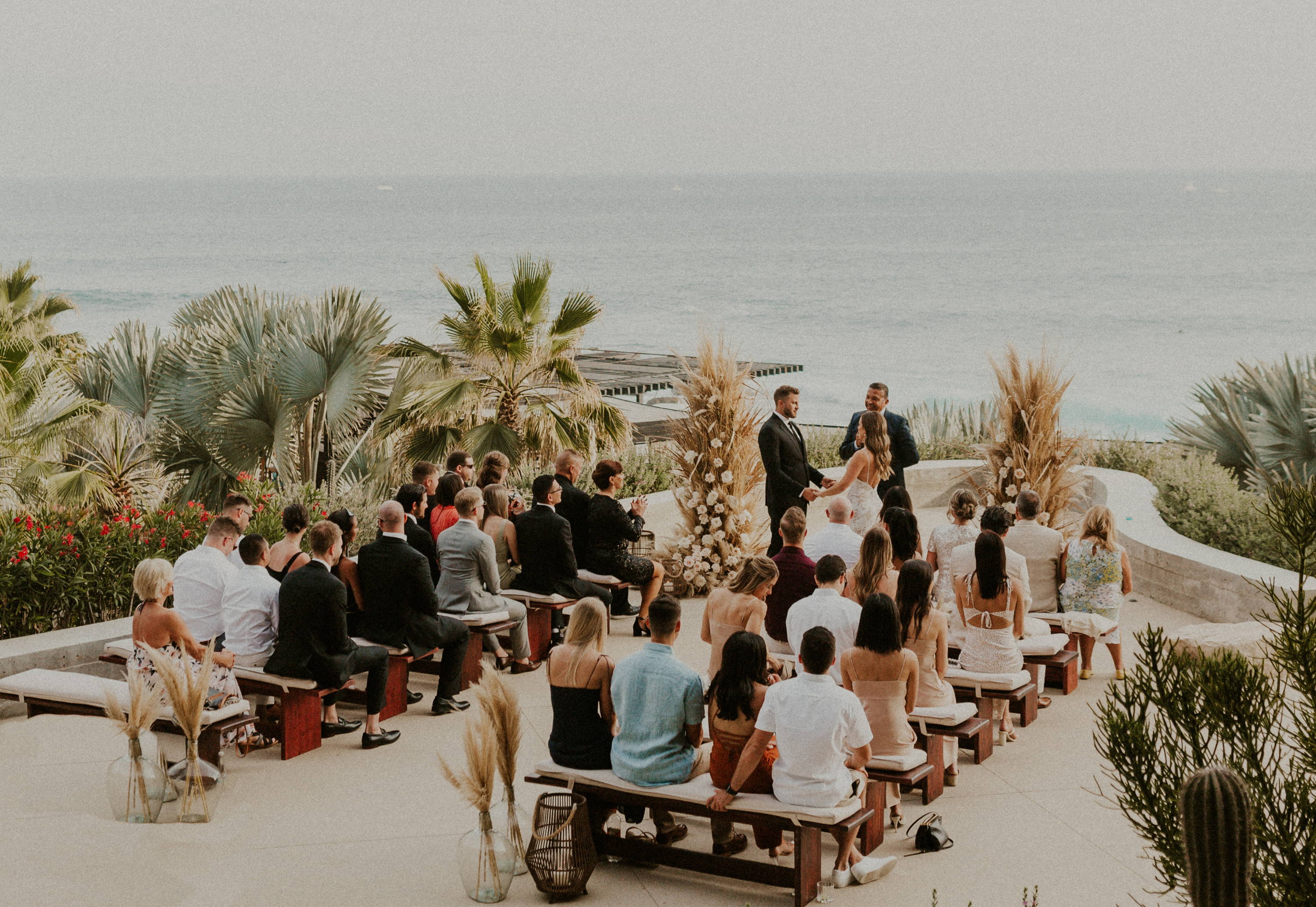 What made your day extra special?
Nothing prepares you for having both of your closest friends and family by your side in the same place, so that was definitely the most special thing about our wedding – plus being able to eat chips and gauc all day long. A dream!
The funniest moment on the day was…
I FORGOT TO WEAR MY VEIL! Technically, I didn't notice until the next morning when I saw it sitting in its own little GLL bag on the table in our hotel room. My plan was to grab it after our first look and wear it down the aisle, but apparently, we got sidetracked and I completely forgot about it... Looking back, I'm actually in love with our photos + video without the veil so I think it all worked out for the best :)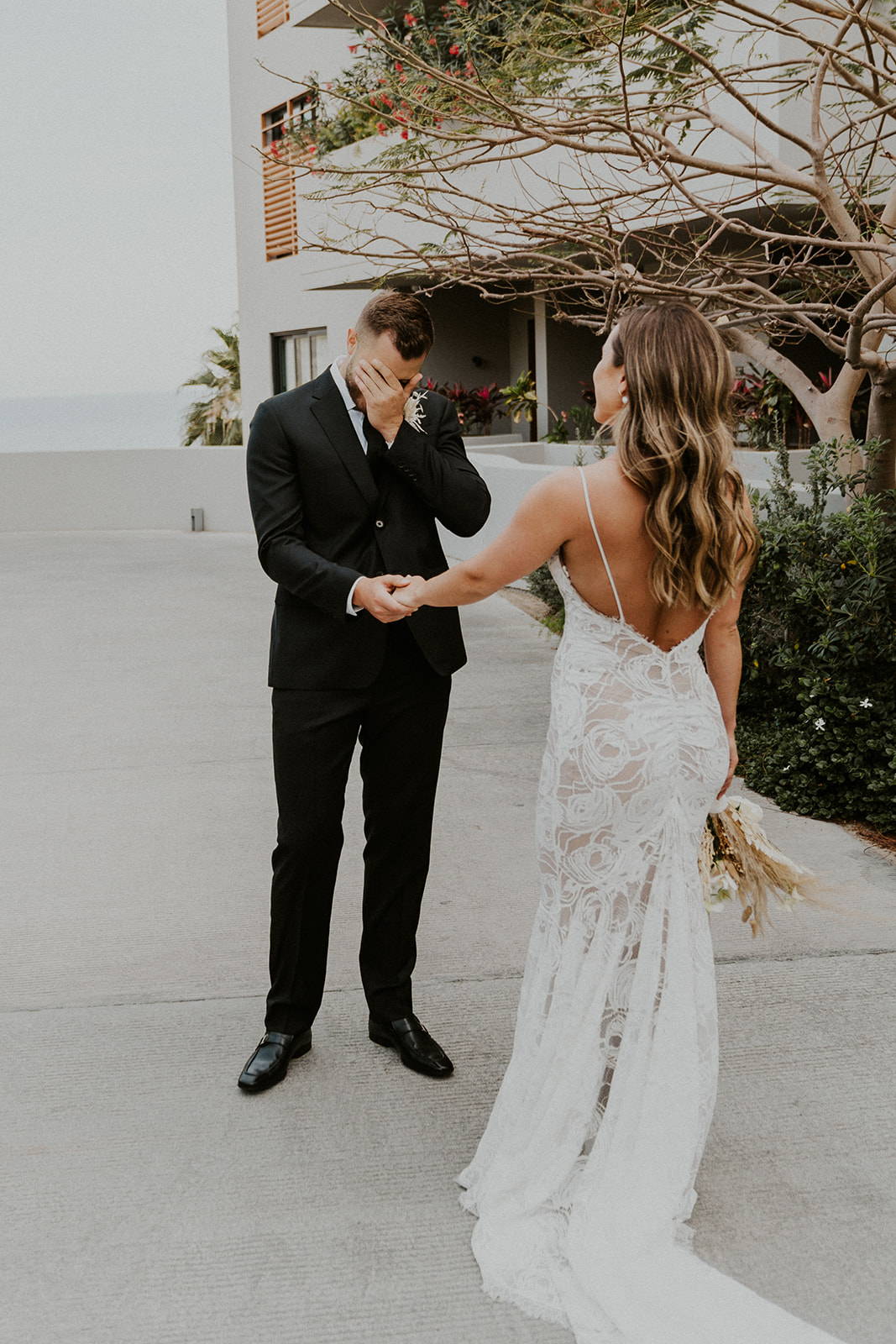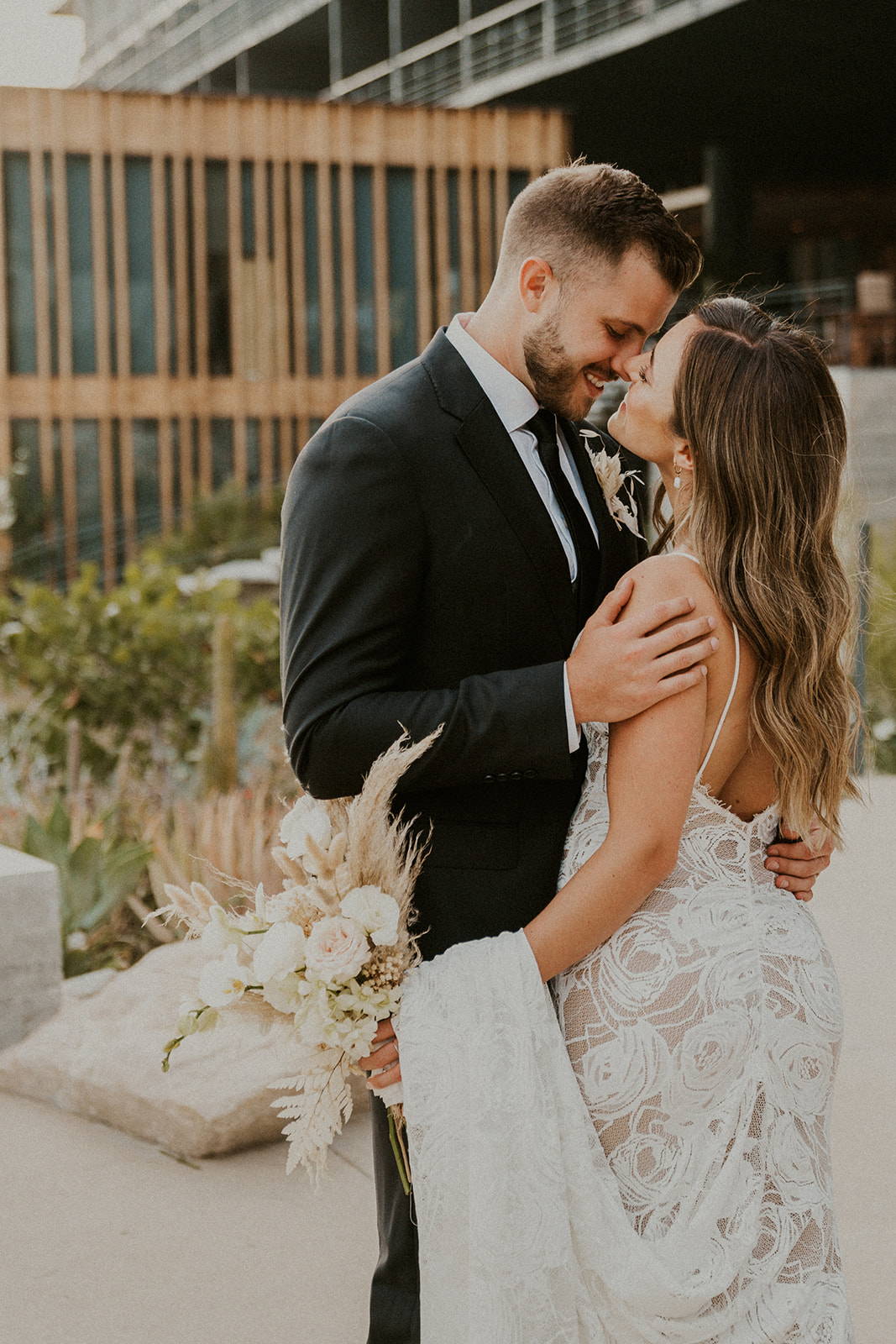 Where will you be honeymooning?
We'll be honeymooning in Greece! We had to delay it along with our wedding last year due to covid, so we will be sure to enjoy every minute!
Any last advice or words of wisdom that you can share…
Try to enjoy the planning process as much as possible, do something that makes you happy and relaxed the morning of your big day (mine was getting in a workout + sitting on our balcony & listening to the waves while I wrote my vows), and be present during your ceremony to let every second sink in!