Chris & Lena in the Valentina Gown
Celebrating a day of love from one of our own, #GRACEBride Lena and new hubby Chris wedded under the beautifully romantic fig tree in Byron Bay. Their elegant yet simplistic intimate ceremony took our breath away.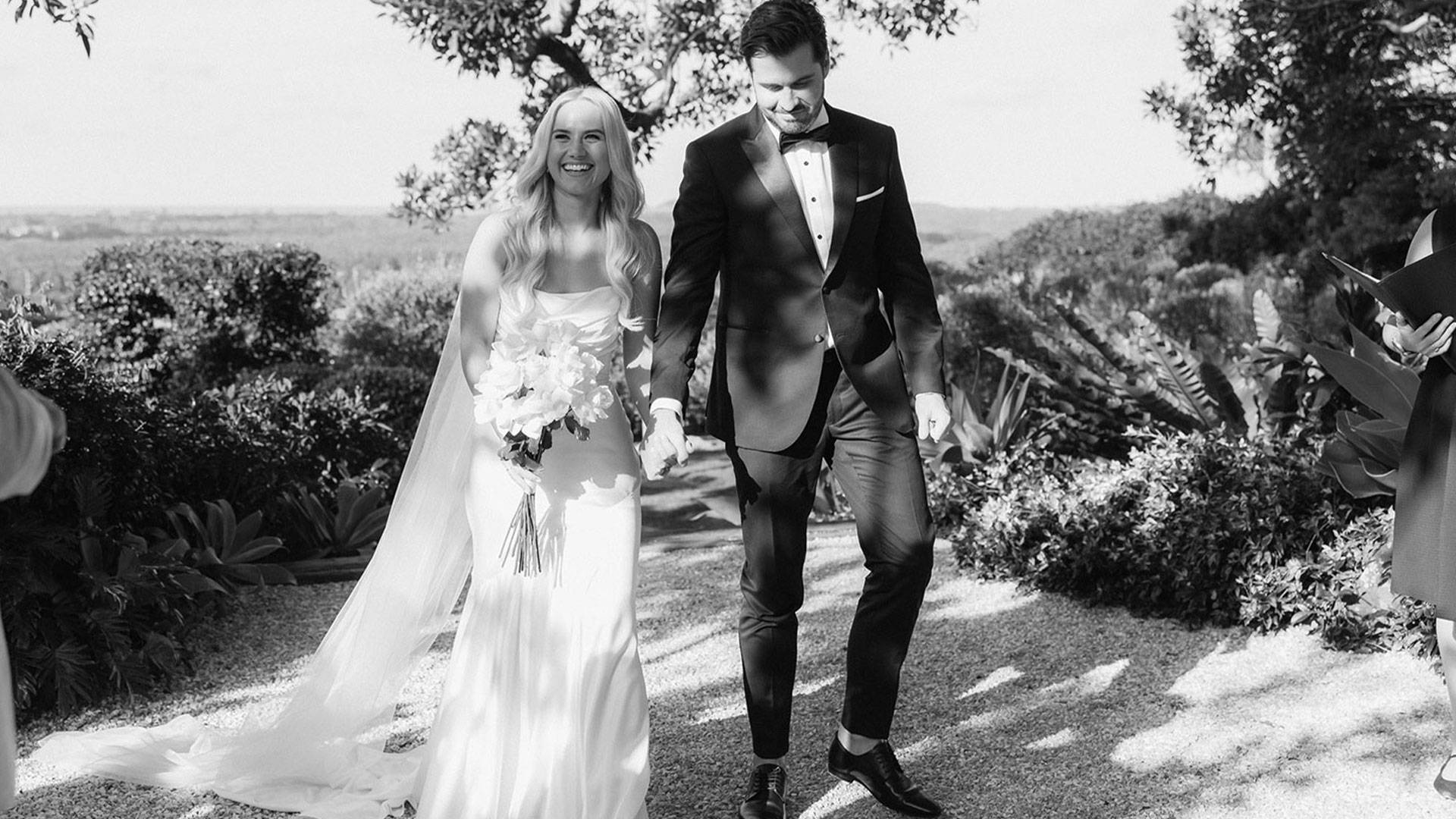 What is a GRACE woman to you?
A GRACE woman to me is kind hearted, confident and true to herself.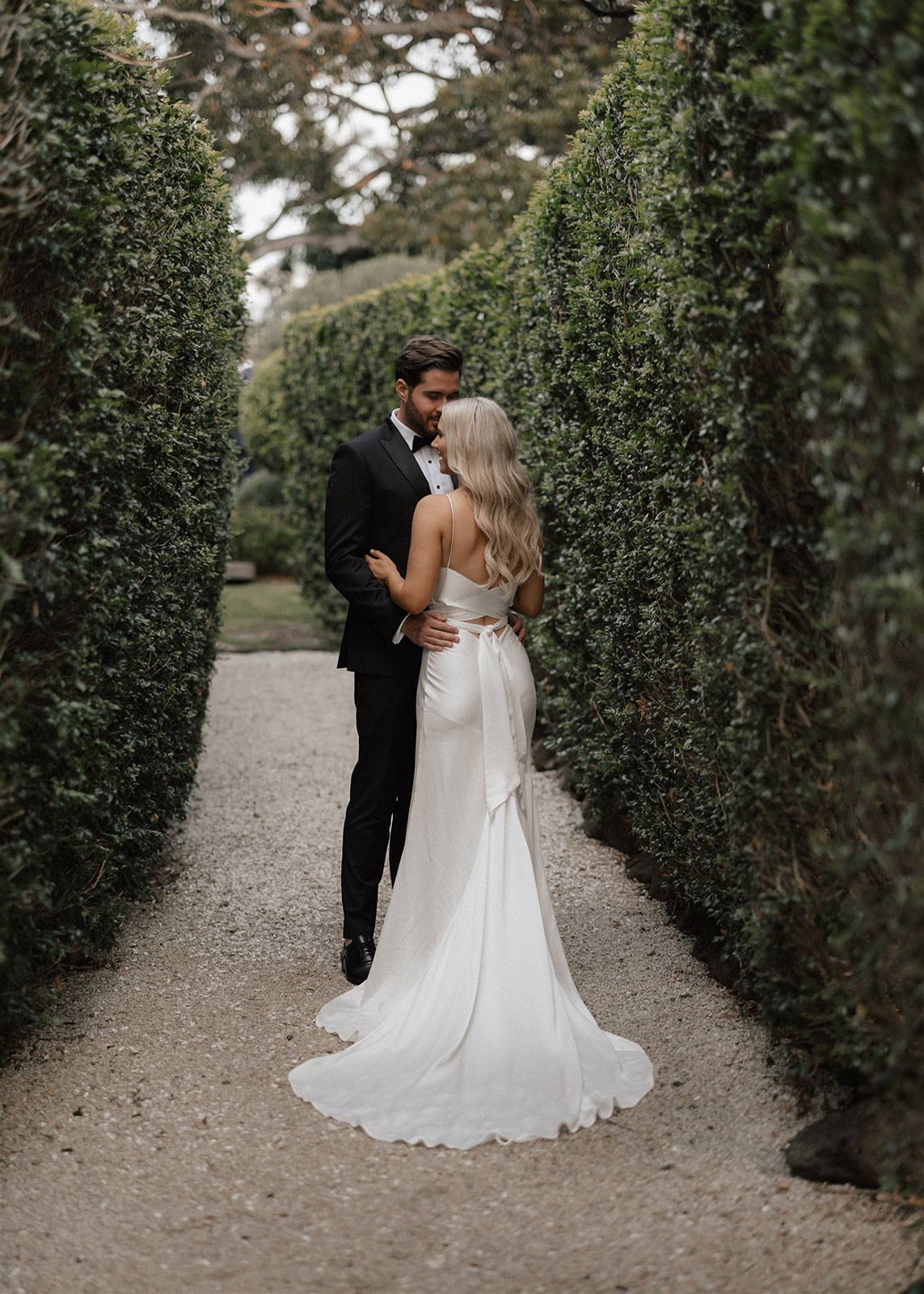 Which GRACE dress did you wear and how did you know it was 'The One'?
I wore the beautiful Valentina gown and it could not have been more perfect for me. It's elegant, effortless and timeless. I paired it with the Henri Veil for the ceremony and a custom made puffy sleeve cape for the cocktail hour, because why not! I felt like "me" all day and that was really important to me.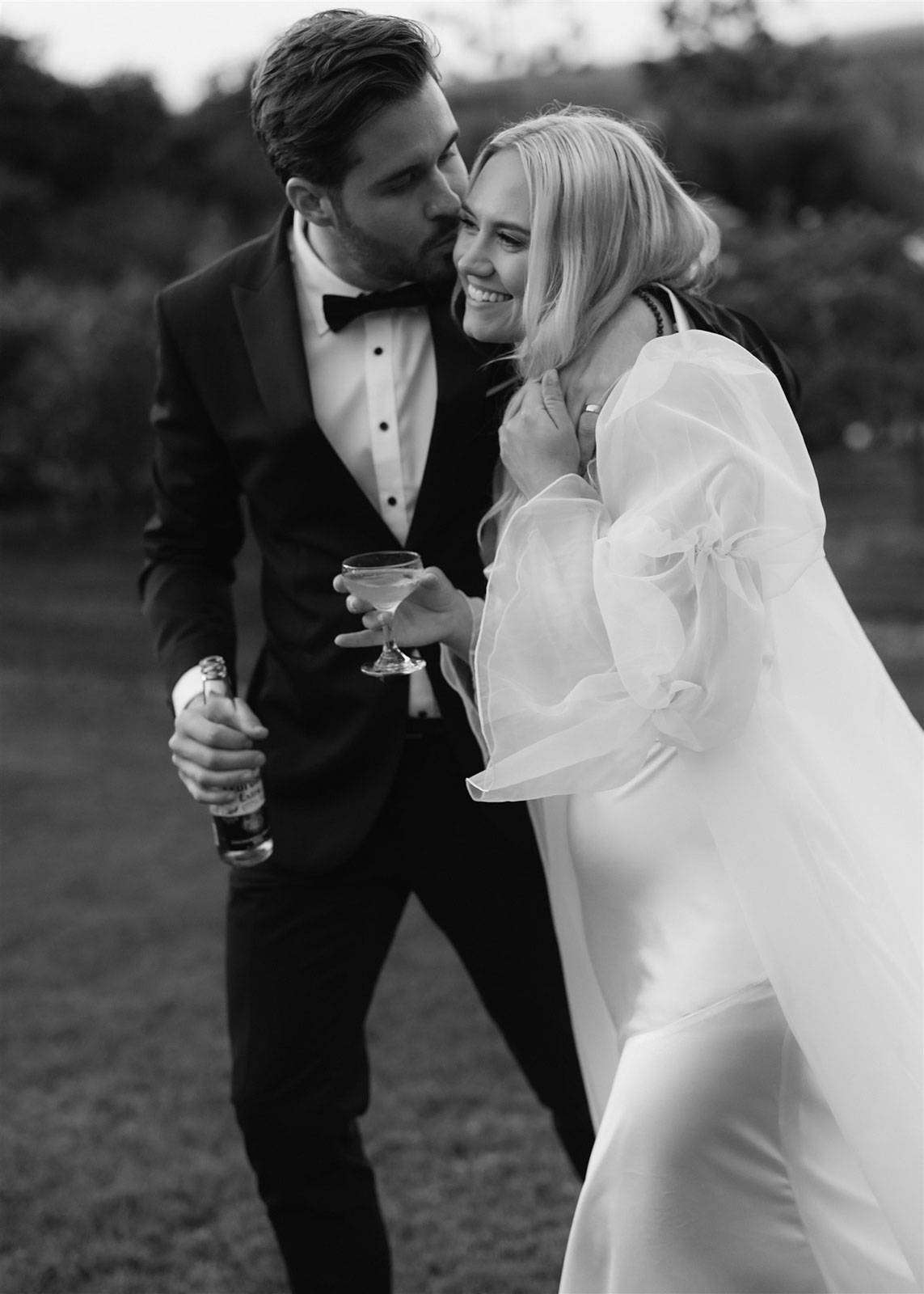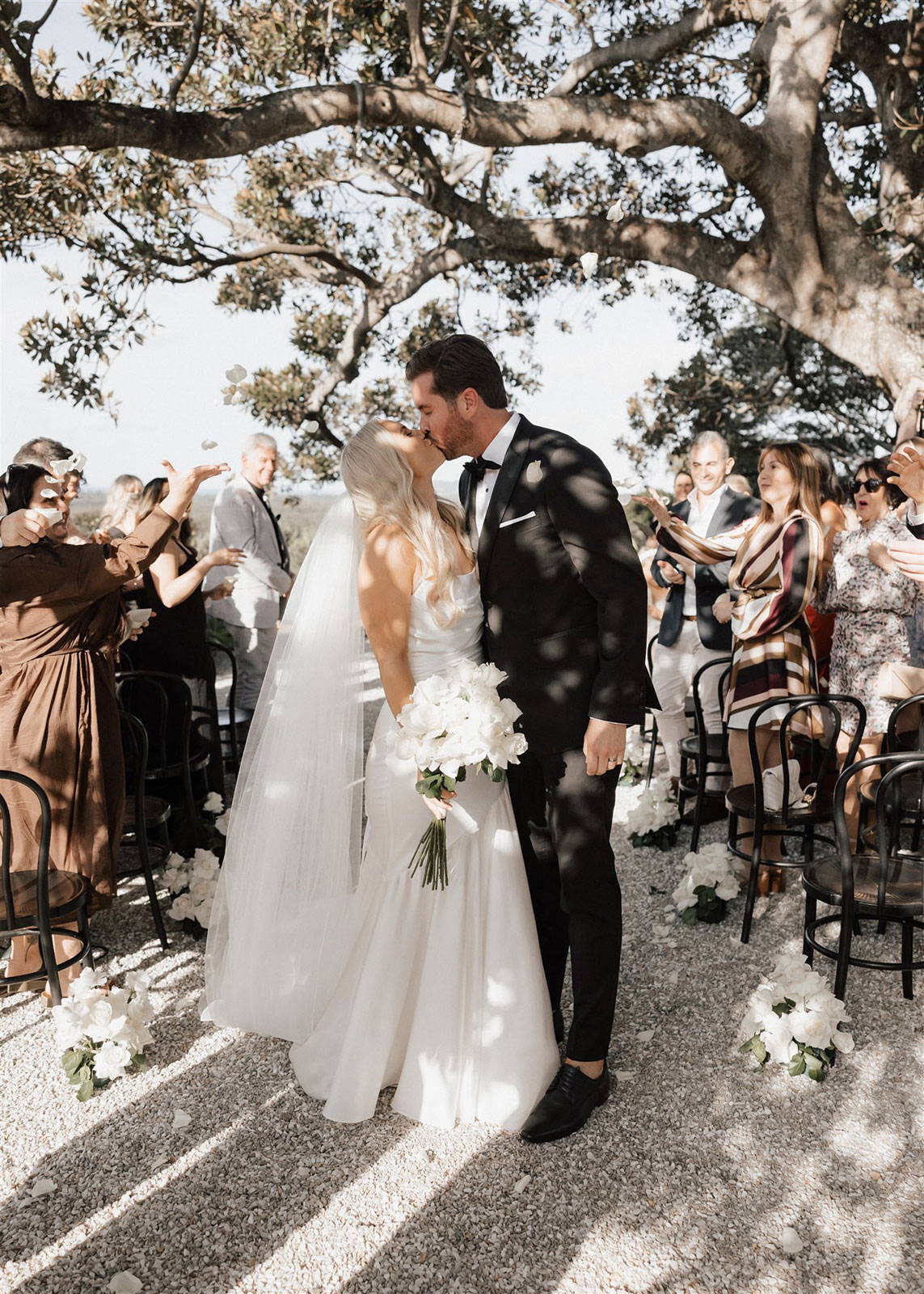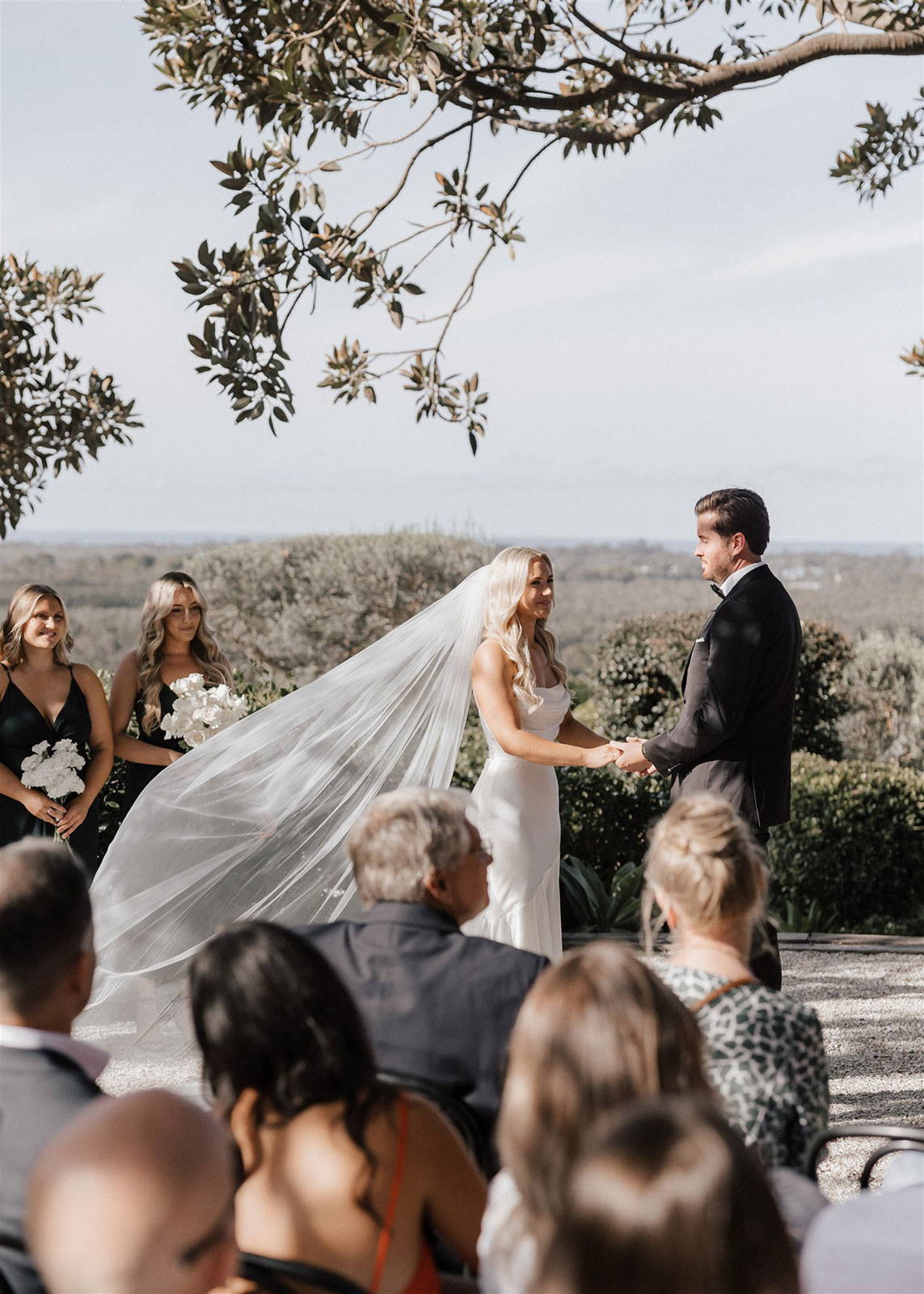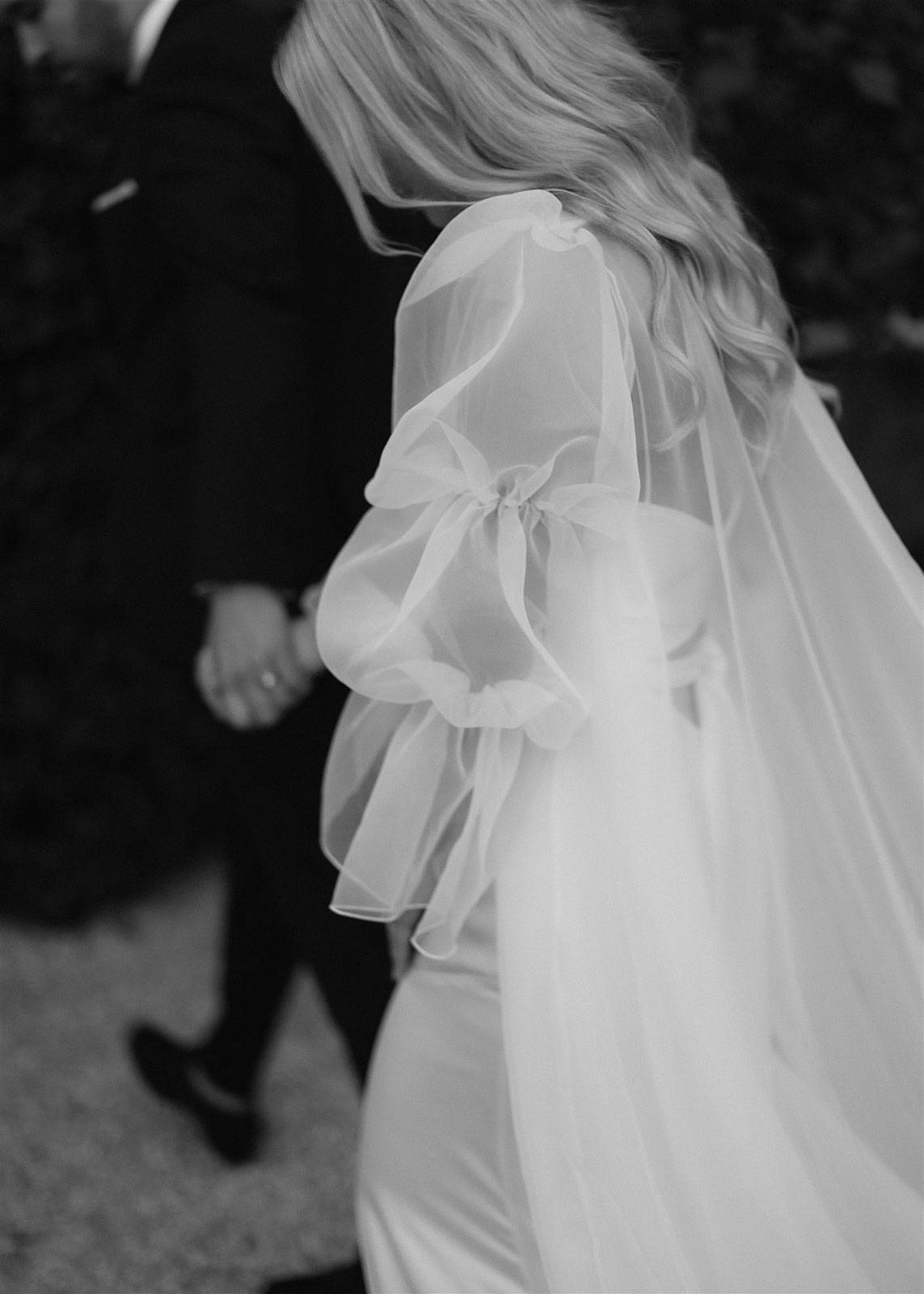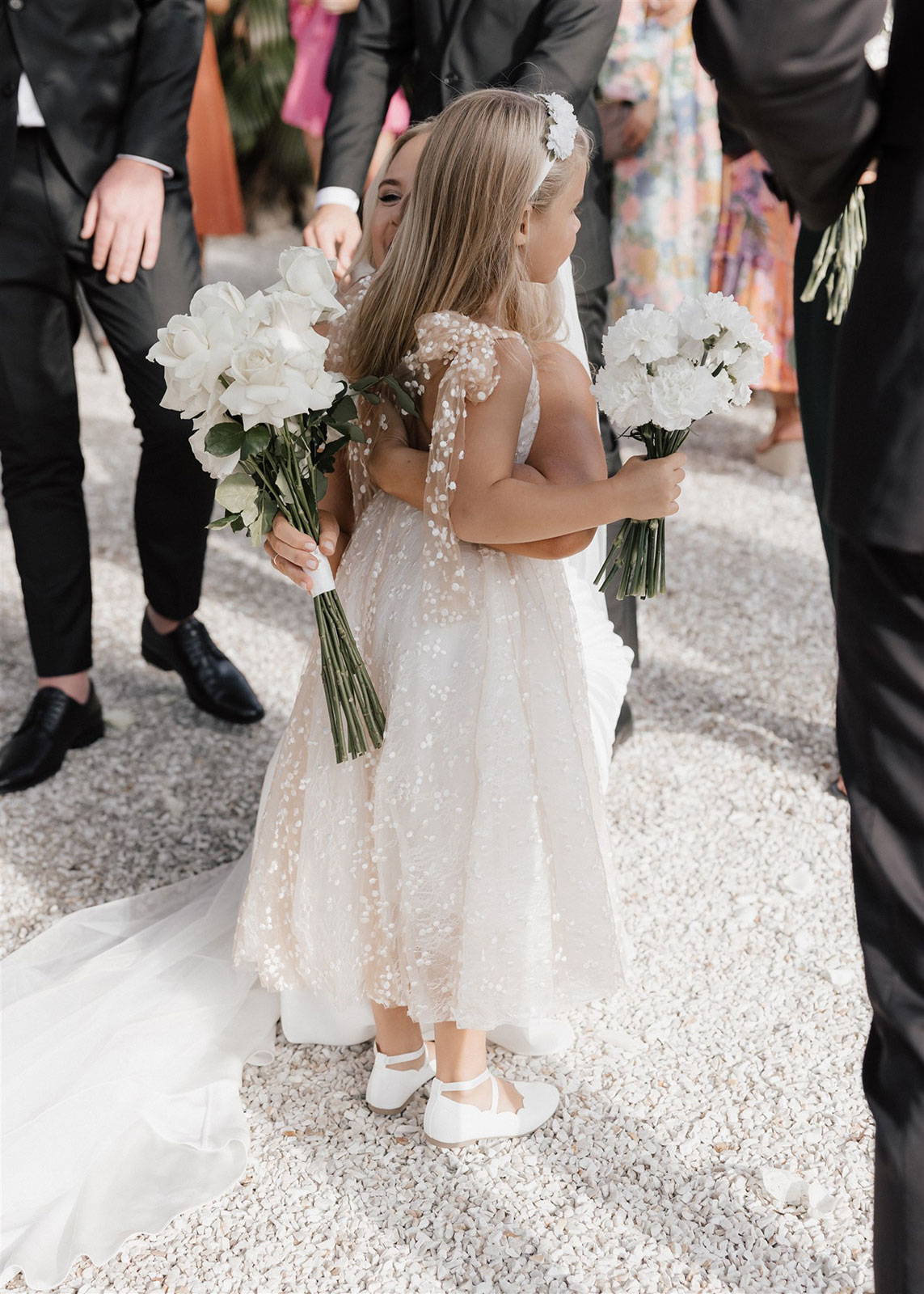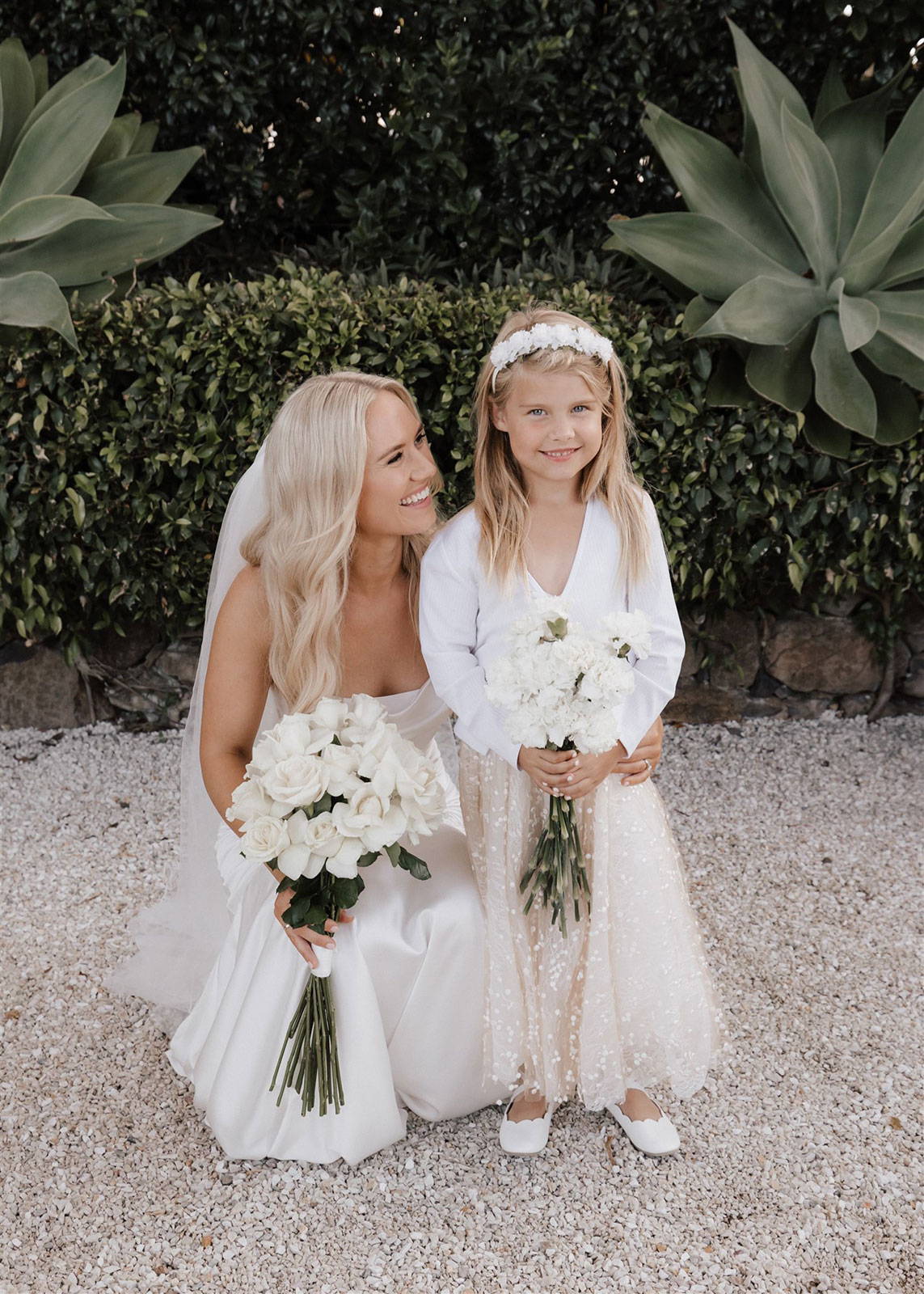 What did you do for your first date?
Our first date took place at a bar in central Stockholm called Storstad (meaning big city). He had asked me out a few days before at the local food store where I worked at the time. We spent hours talking while I was sipping on Strawberry Daiquiris and it truly felt like we were the only two people in the world. I was completely mesmerised by Chris and I knew there and there that he would be in my life forever.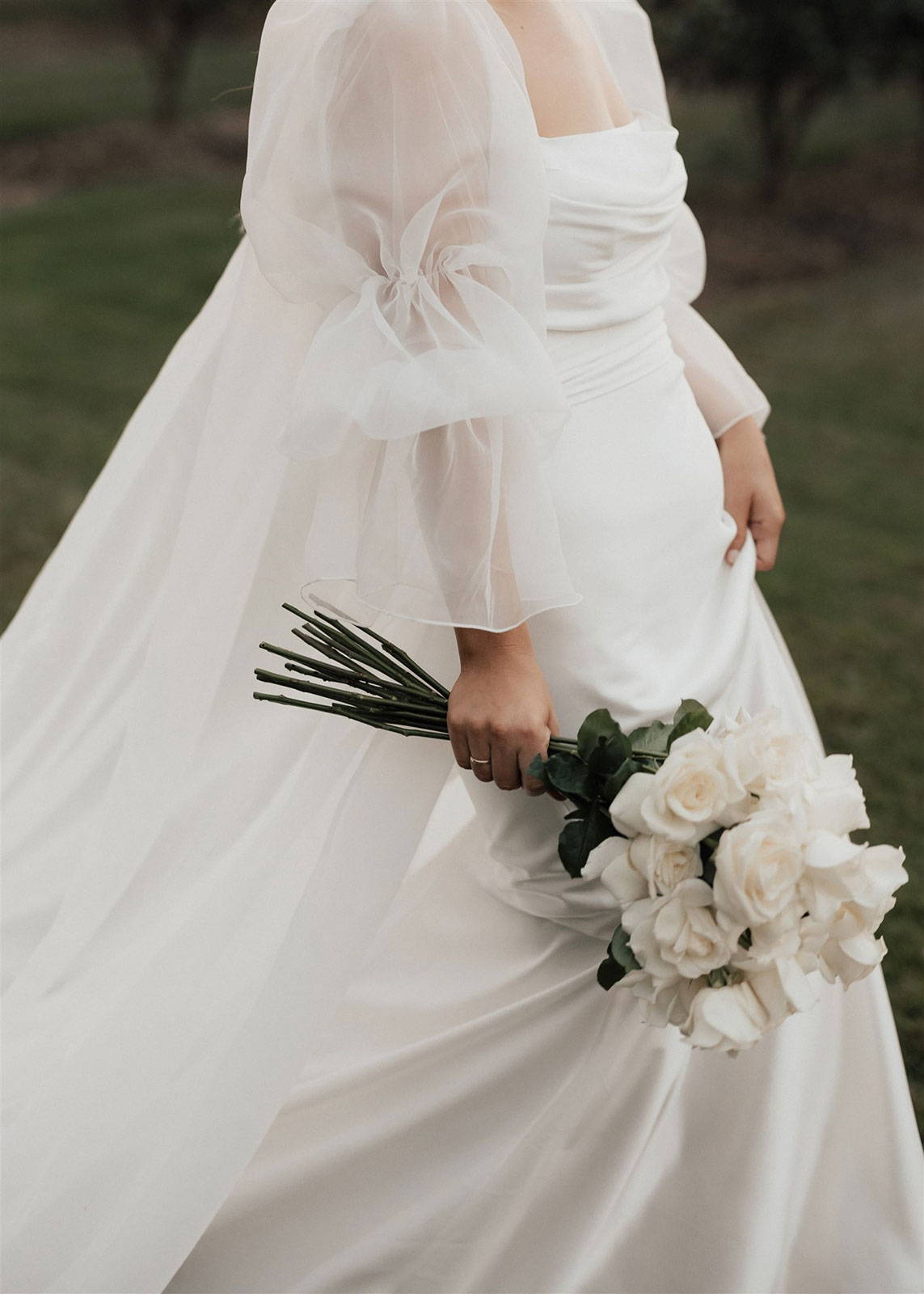 Yes! I did my own styling, flowers and stationery. Designing your own stationery is super easy especially when using CANVA, and it makes it all that more special when you've created something yourself for your day.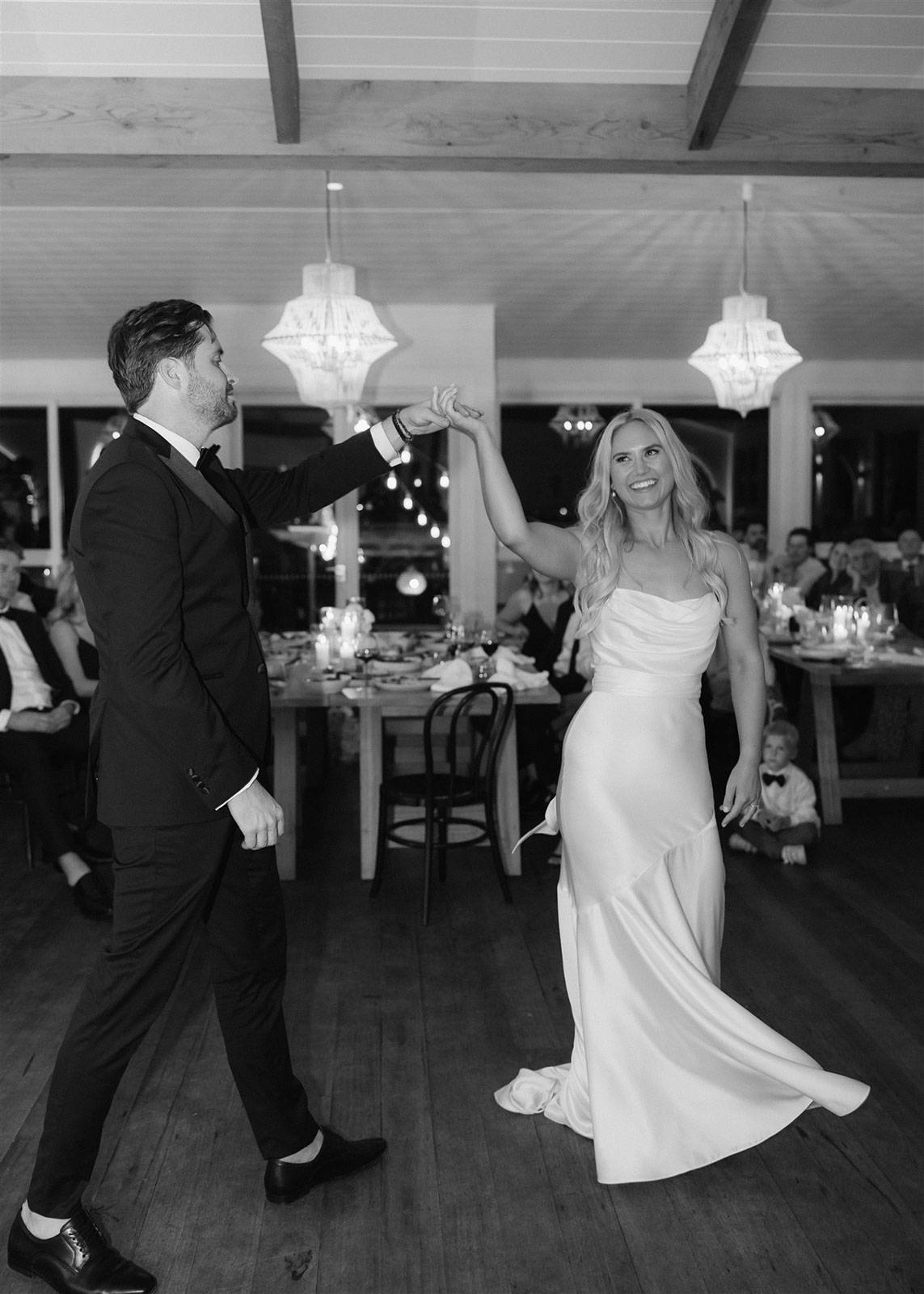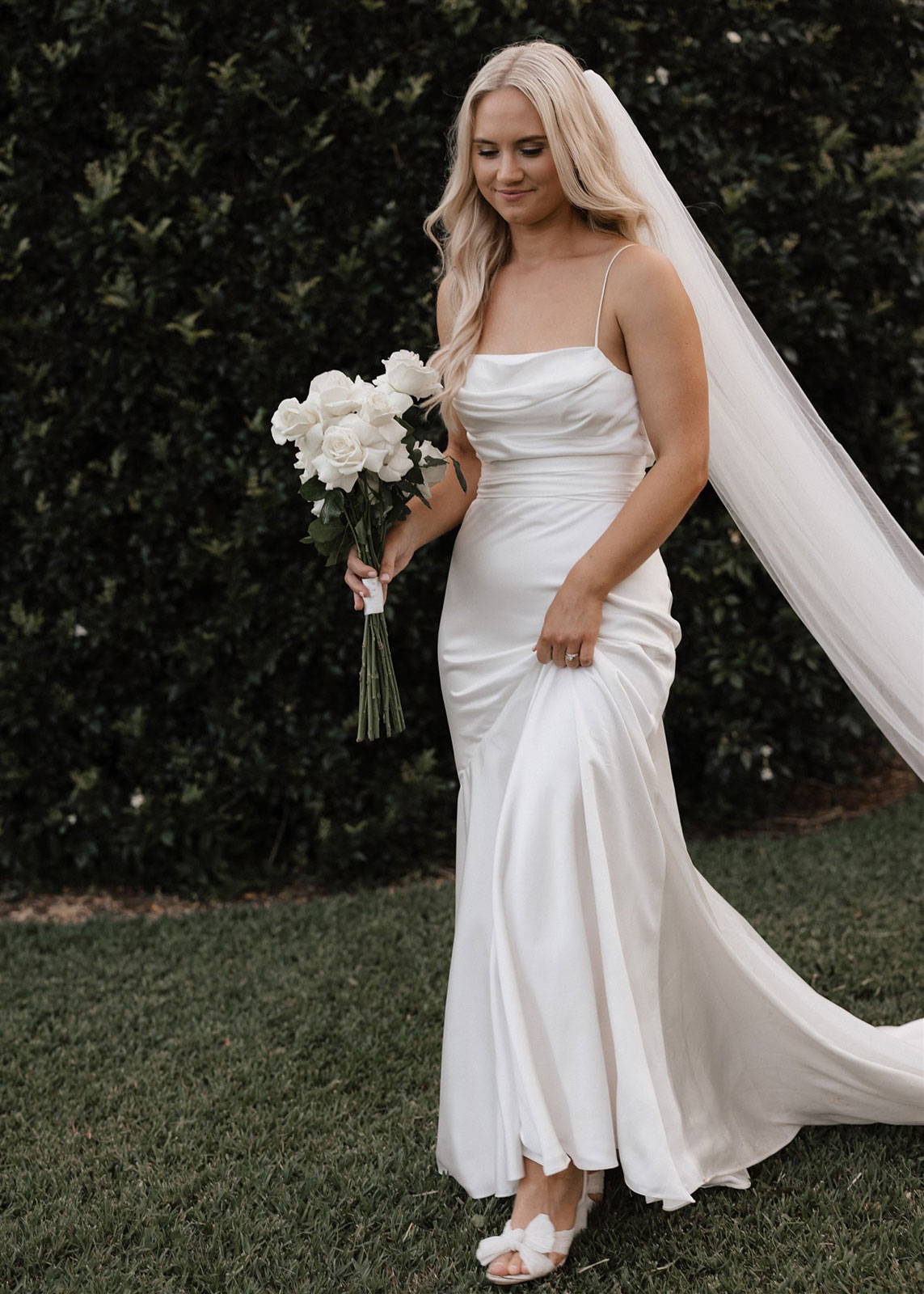 Where did you get married?
Tell us about the location & the style of your wedding.
We got married at Fig Tree Restaurant in Byron Bay. Chris and I knew from the first moment we visited the venue that it was the one. Our wedding was intimate with our ceremony taking place under the beautiful fig tree followed by cocktail hour by the pool and finally dinner inside the restaurant. Our styling for the day was elegant and simplistic - we wanted to compliment the venue, not take away from it. We had white flowers, lots of candles - it felt cozy and romantic.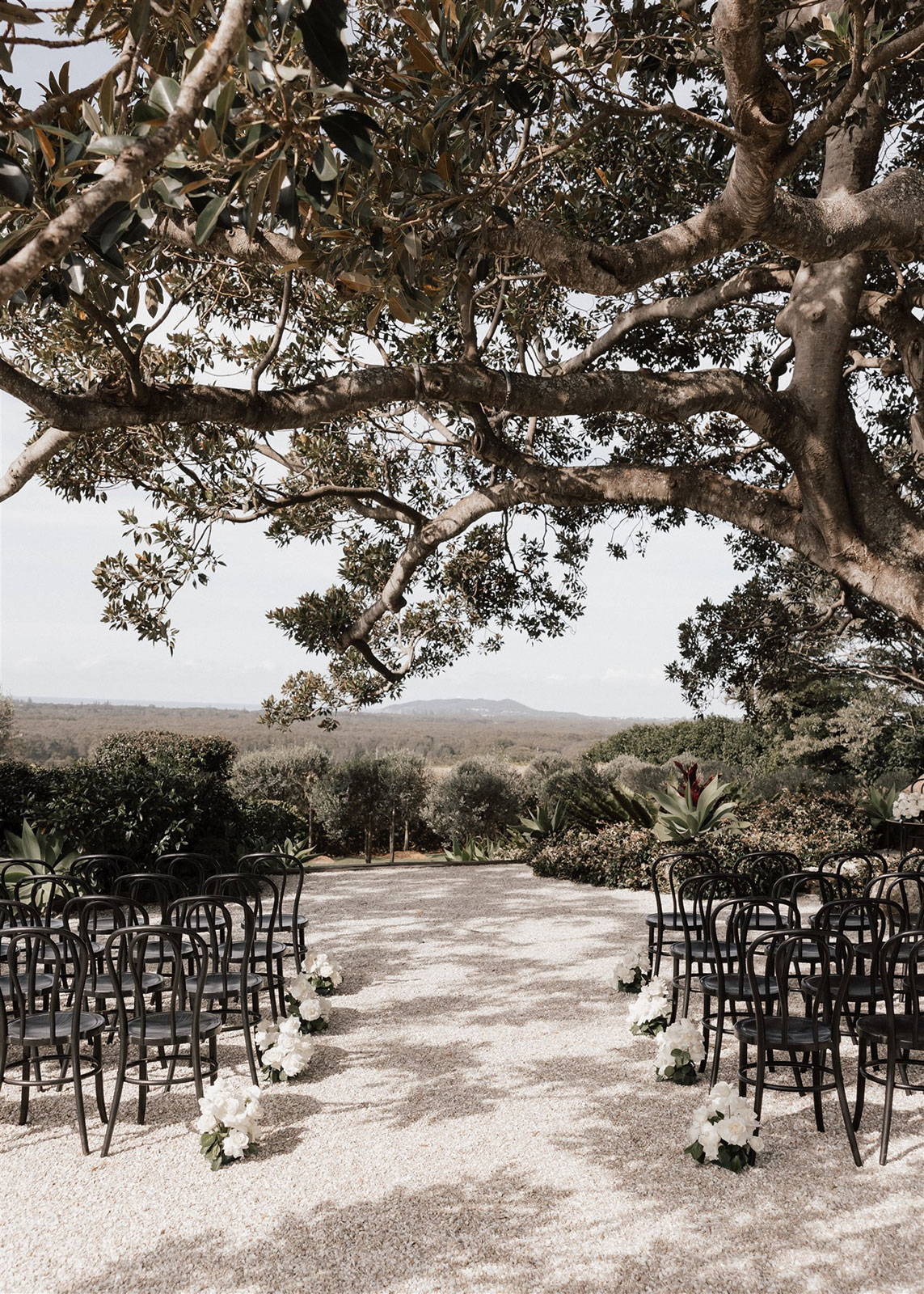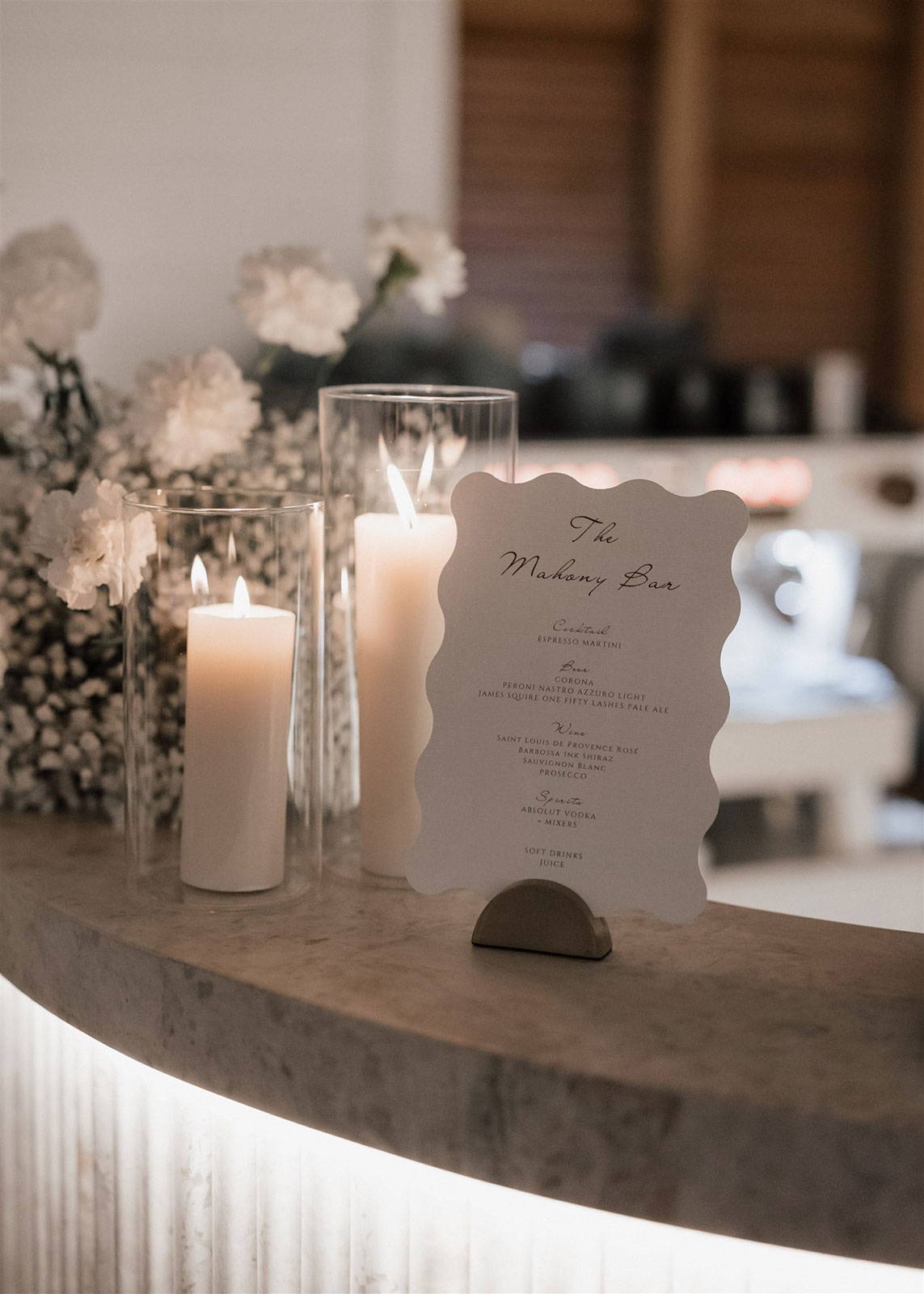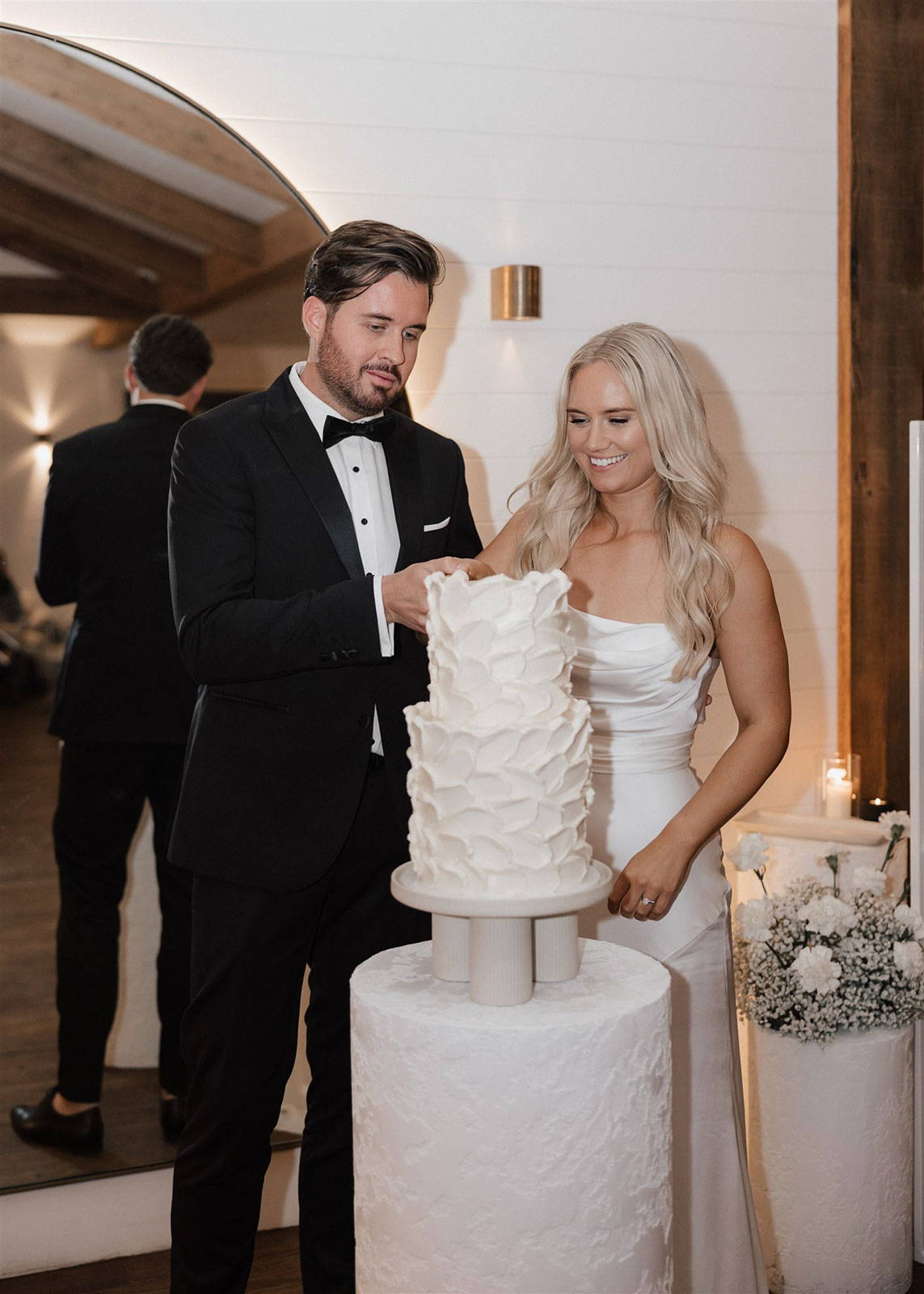 The funniest moment on the day was or something that surprised you?
I was very surprised with how emotional I got walking down the aisle, I always thought I would be so aware of everyone looking at me that I wouldn't be emotional. I was also very surprised with how well I spoke my wows and how much I loved saying them. I am not someone that enjoys public speaking, but saying those special words to my person, I felt so confident and happy. It was one of my favourite moments of the day.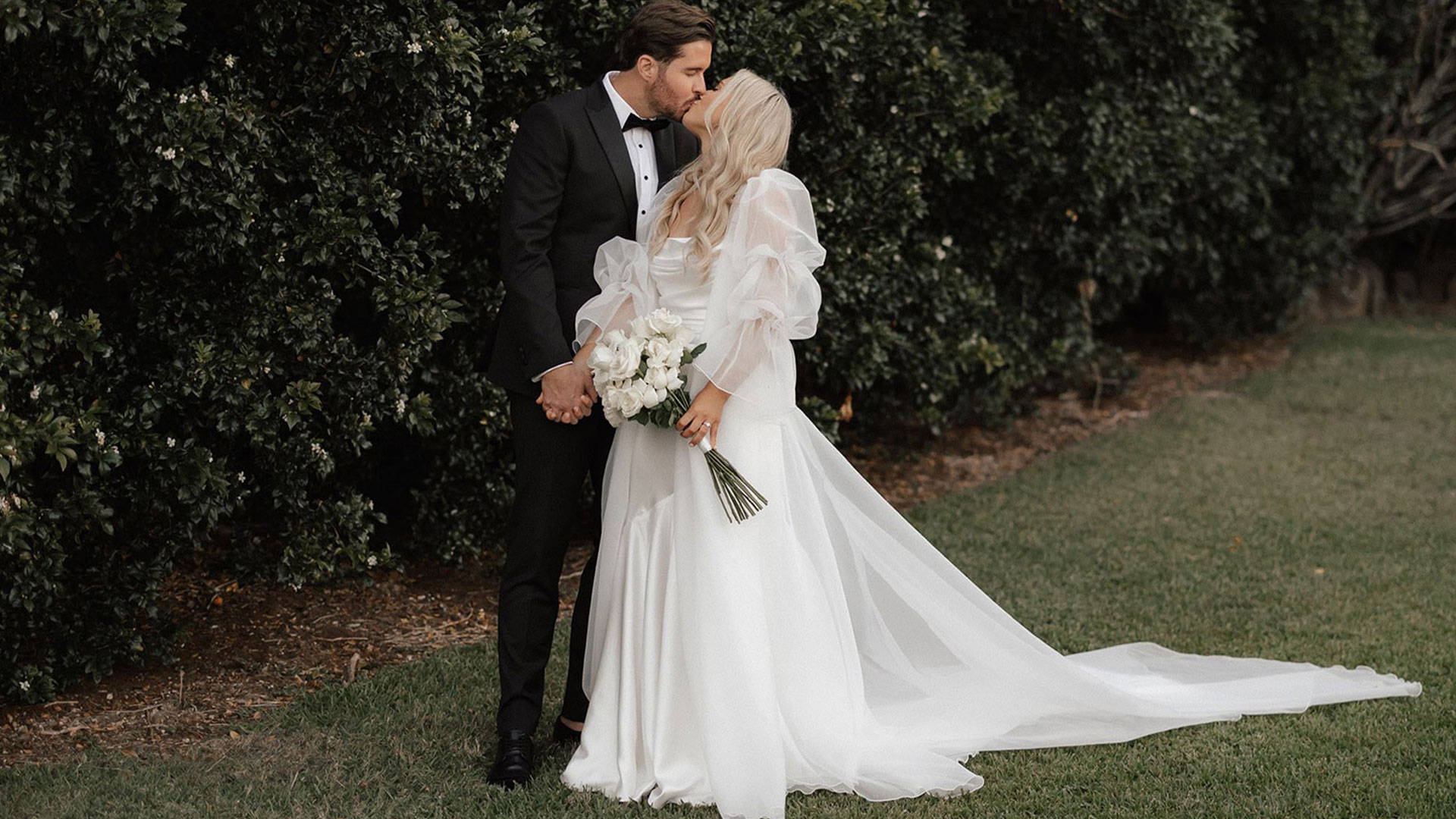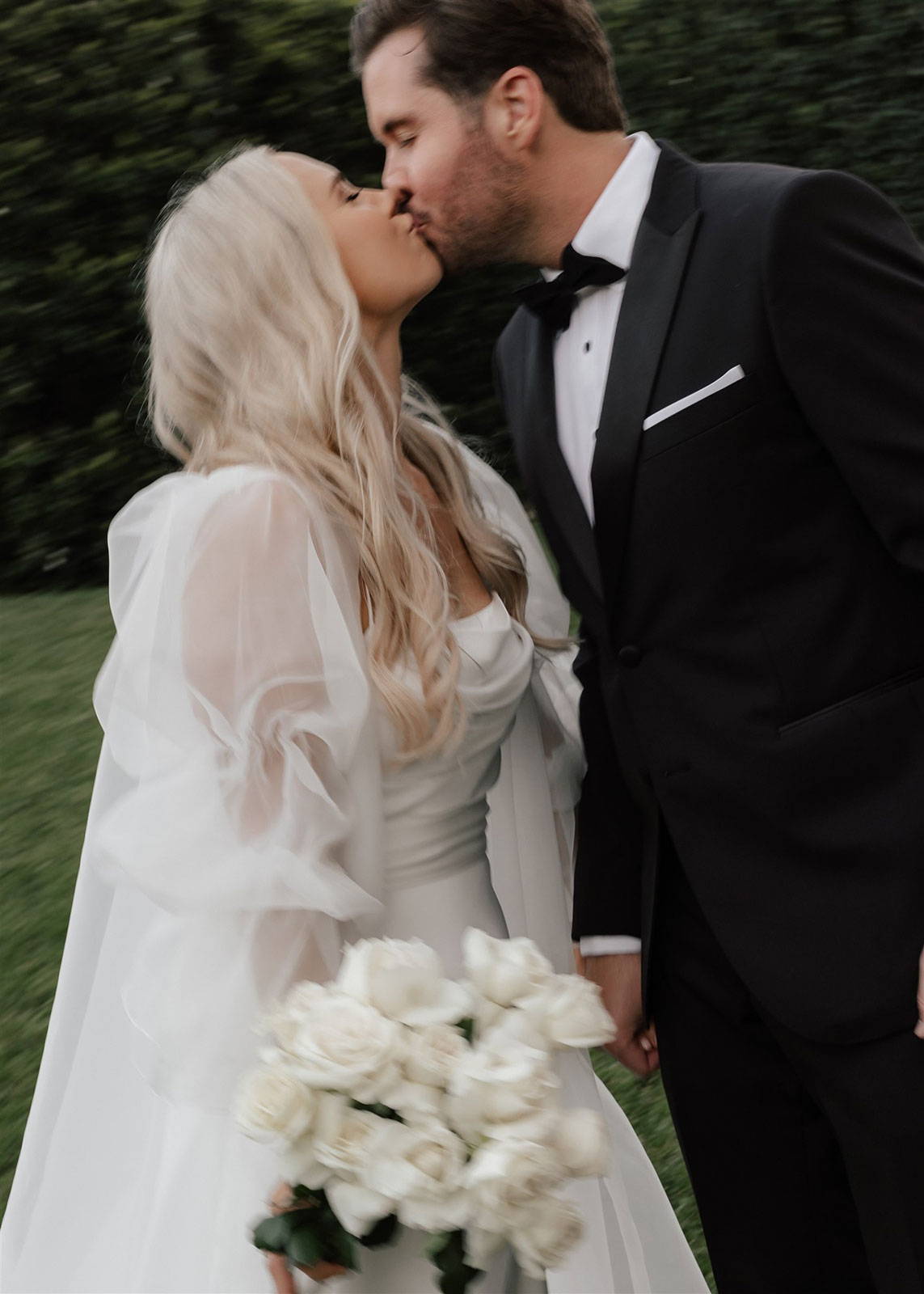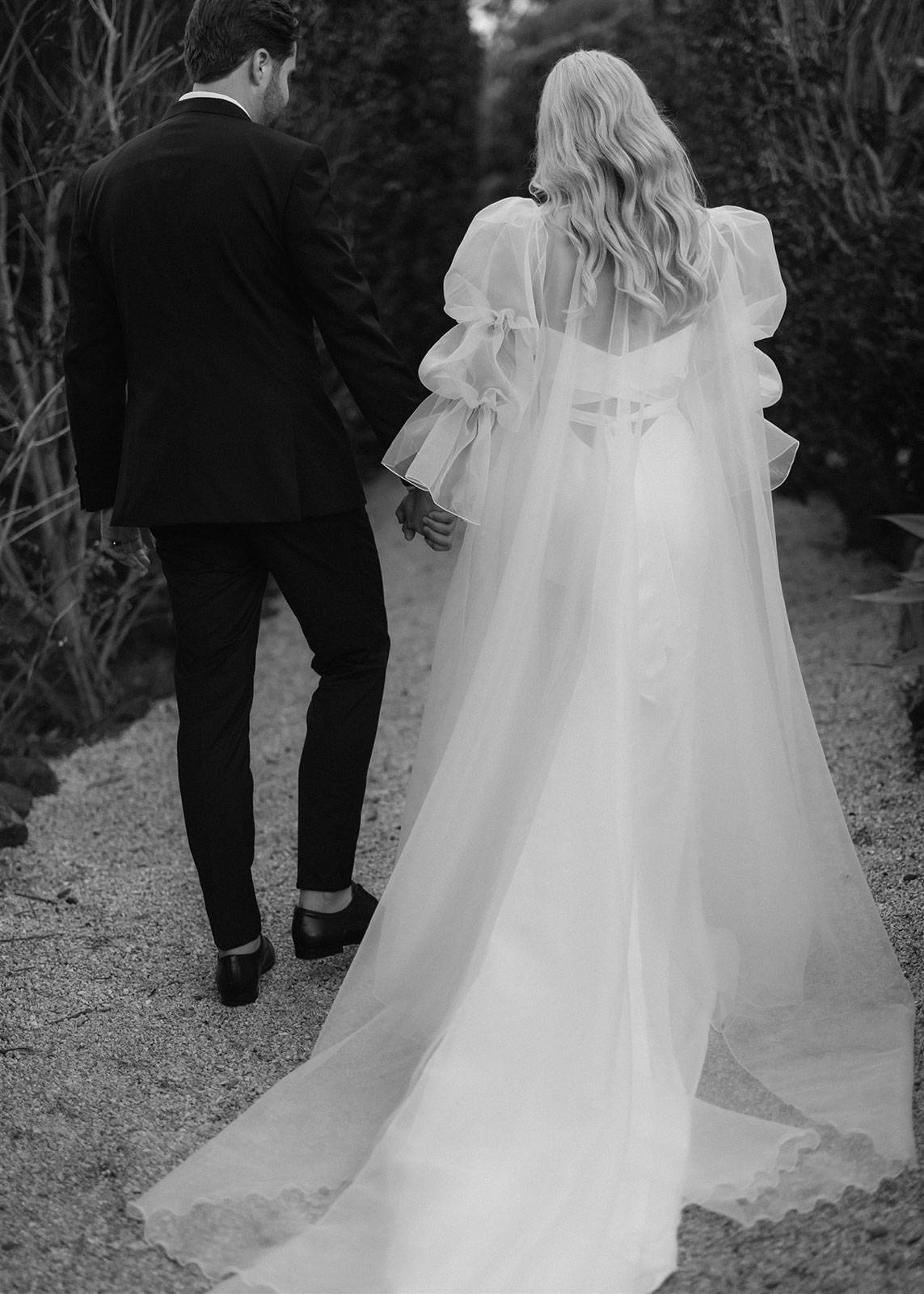 ---
Any last advice or words of wisdom that you can share?
Remember what the day is about - LOVE. Try not to sweat the small things. I promise you, you won't even notice them on the day.