James & Emma in the Inca Gown

Effortless, real and beautiful are three words Emma described a Grace woman. As a reflection of this - WE AGREE! James and Emma married under the blue moon in Byron Bay - simply etheral.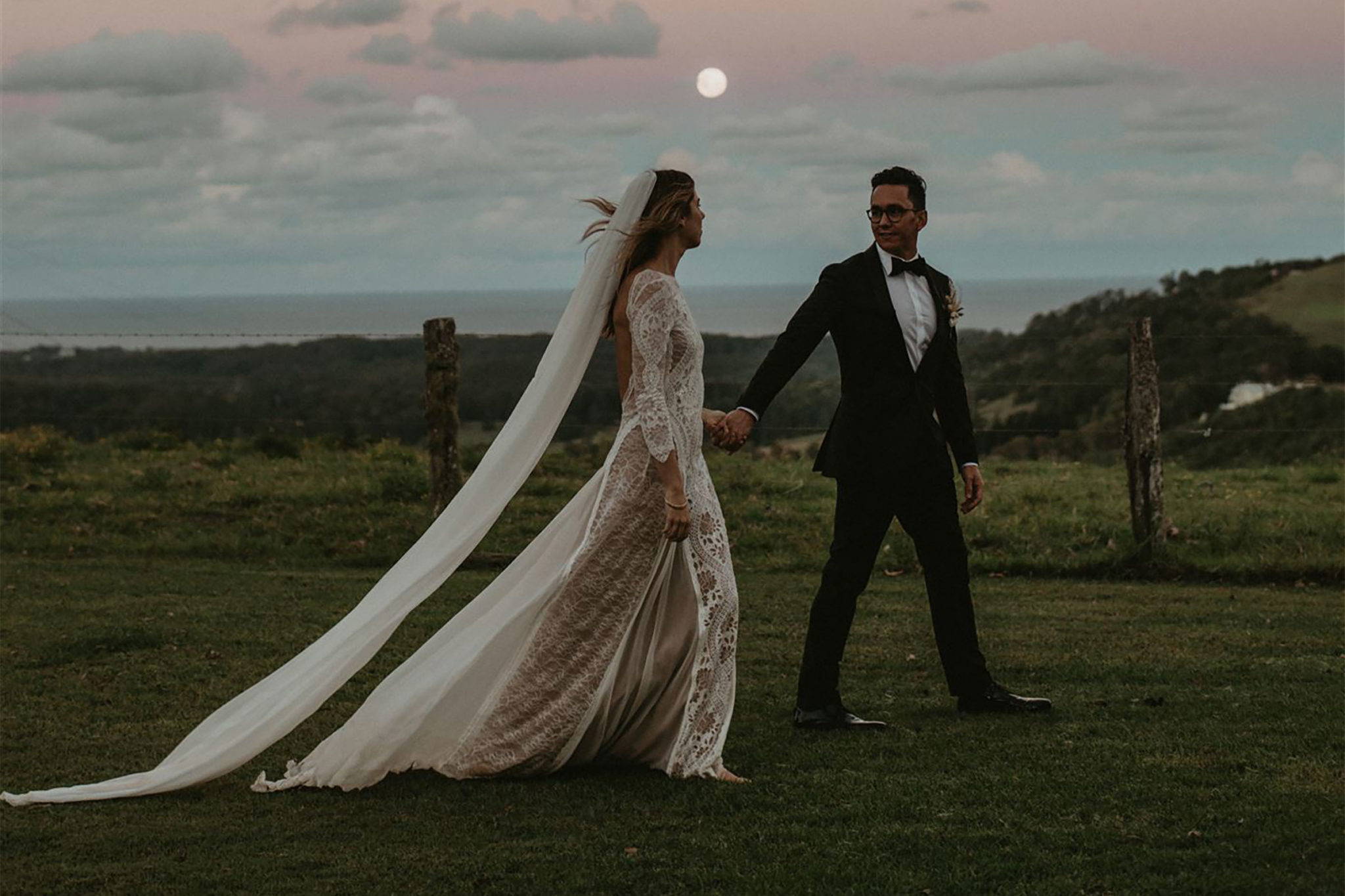 What is a Grace Woman to you?
Effortless, real, beautiful.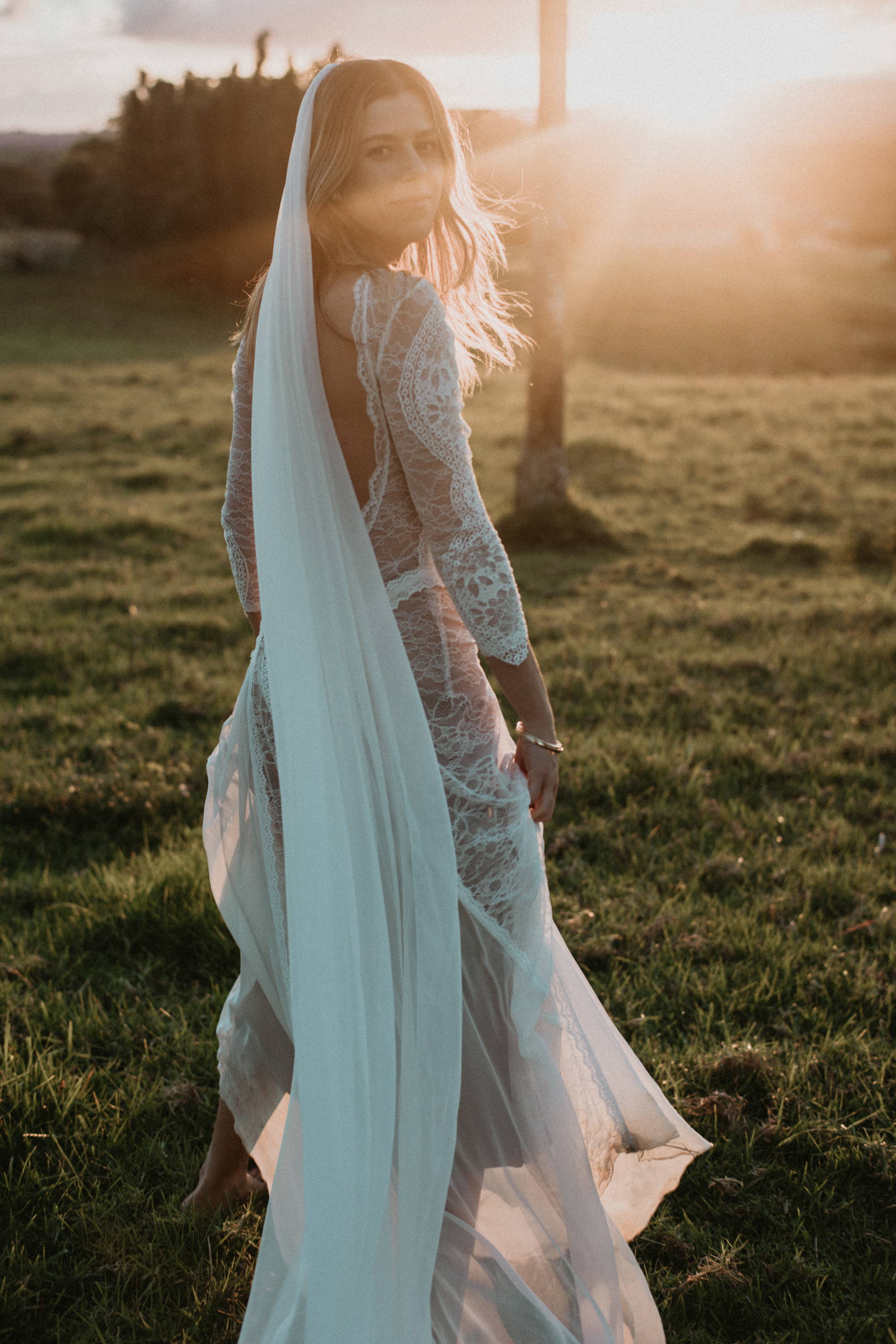 Which Grace dress did you choose and how did you know it was 'The One'?
I choose the INCA dress with the nude lining. I knew it was the one the first time I saw it! Funny enough it was a close friend's wedding and it was hanging in her room ready for the big day. I was being sneaky by peeking in her room! I remember just thinking, wow! That's the most incredible wedding dress. When she wore it down the aisle, she looked so elegant and effortless in it and I just loved everything about it. I asked her about 2 years later if it would be okay if I wore the same dress and she said yes. So essentially 2 years later and I was still so in love with it and made it mine.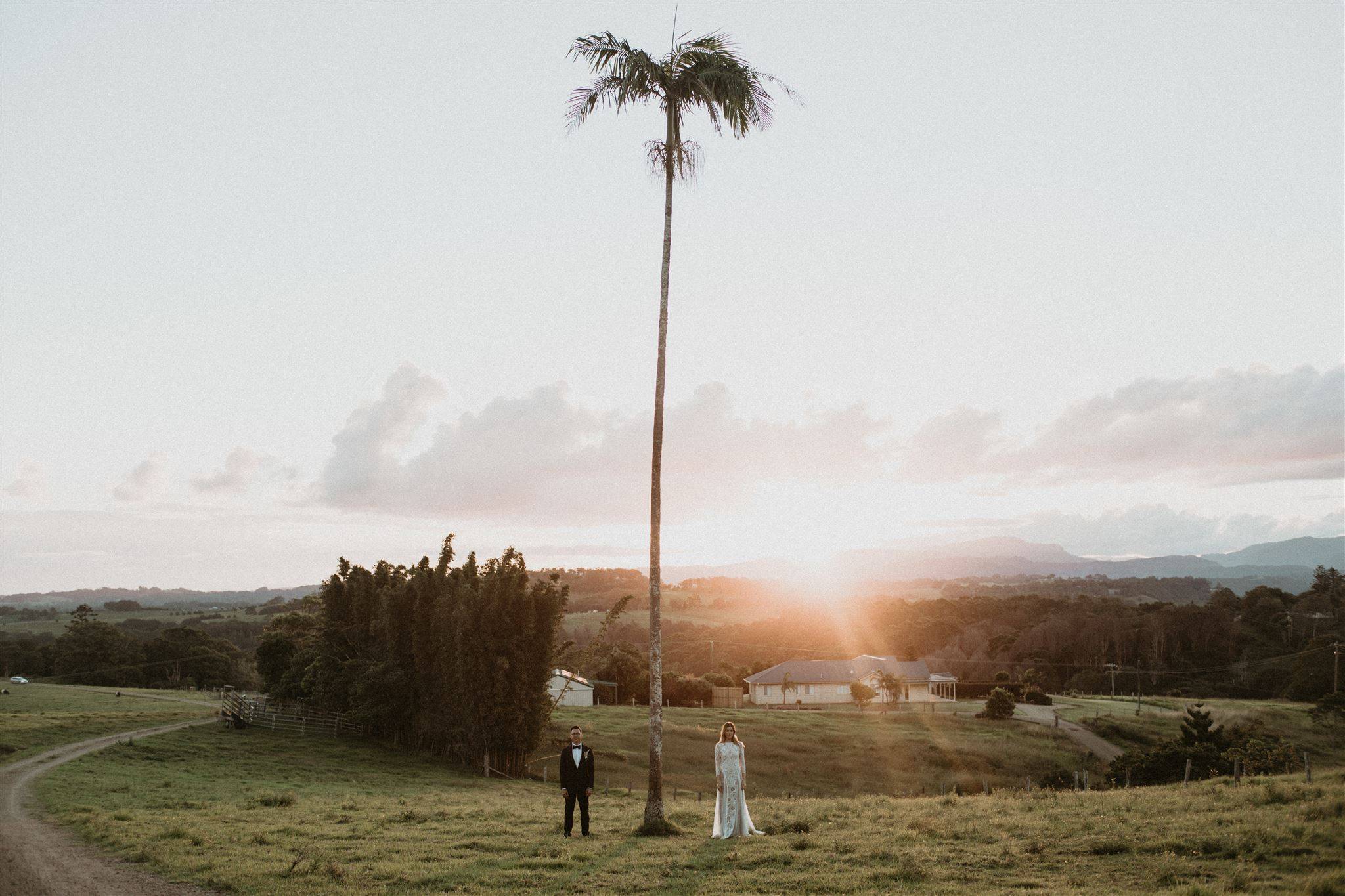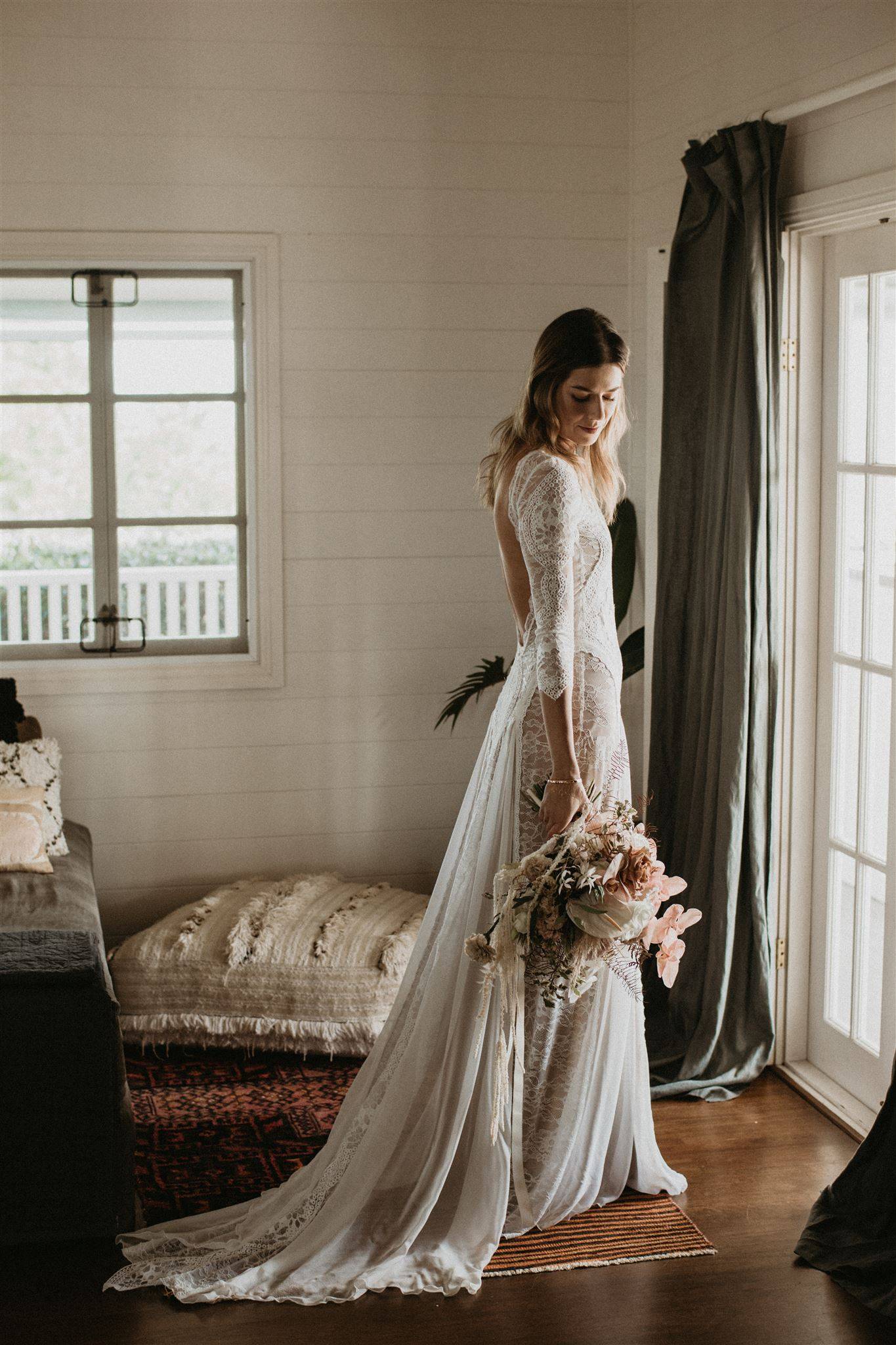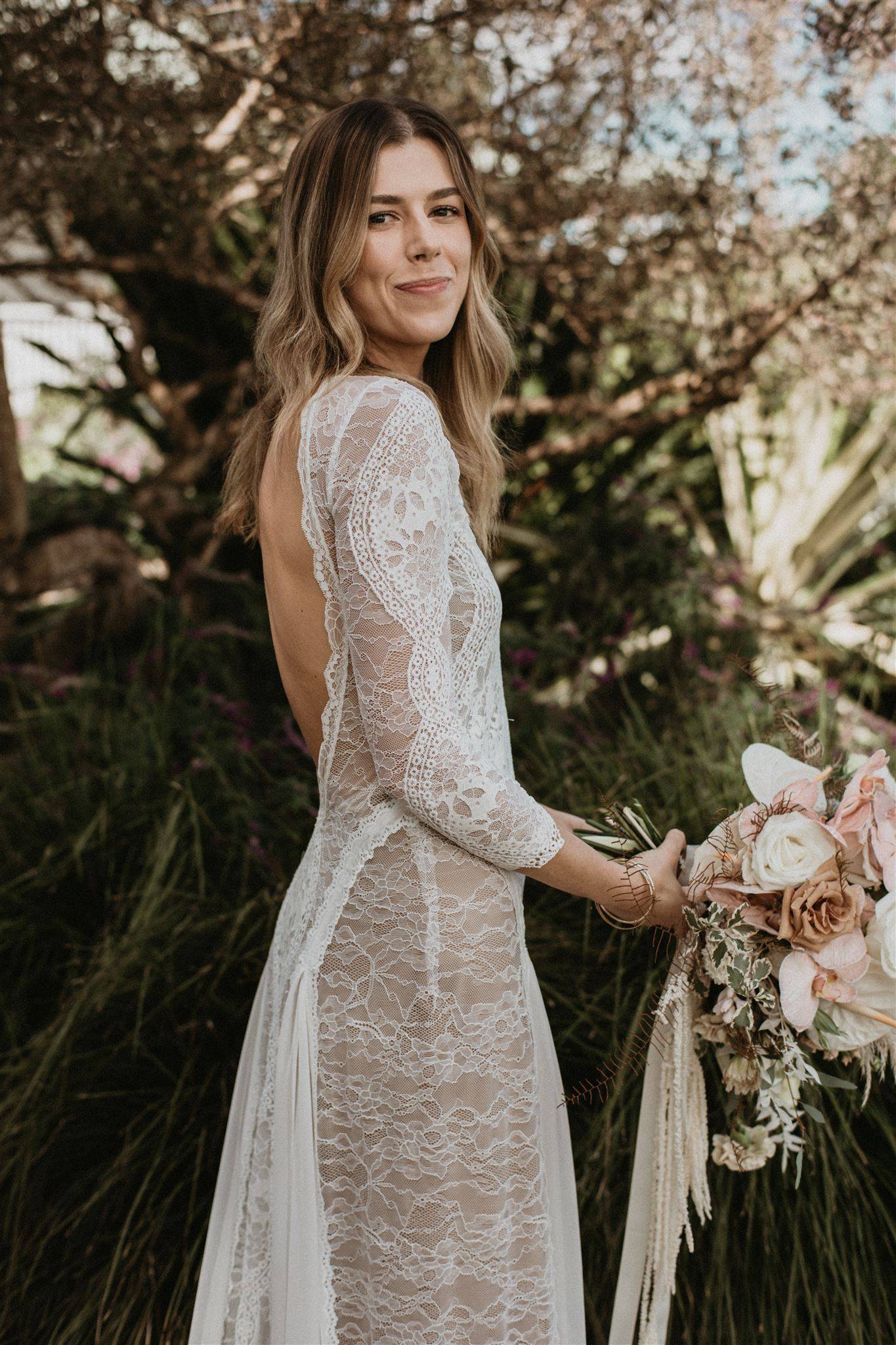 Tell us about your experience when you found your dress, did you buy your wedding dress online or in one of our showrooms?
I came to the showroom in Burleigh Heads with my best friend and maid of honour, she helped me picked my formal dress in high school so I thought that this would be something special to do some 10 years later.
I was nervous to try on wedding dresses, so I had been delaying it a lot, and finally by the time I got myself to the showroom it was almost cut-off time to have the dress made-to-order. I was never the girl who dreamed of the day she got married, I had a hard time imagining myself in a wedding dress and walking down the aisle with so much attention on me. I knew my husband had attended school with Megan and I knew my friend's dress was a GLL gown so naturally I thought I would book my one and only wedding dress appointment at their showroom. And I am fortunate I did.
I think in the end I tried on about 4 dresses but always had my heart set on the INCA. My bestie helped me with the big decision and the rest is history. I don't think there was a more perfect dress for me, and I knew from the moment I tried it on in store that the INCA was my dream dress. It was just so classy, beautiful and effortless.
The whole team at GLL was so helpful, lovely and kind and made the whole process a lot less intimidating for me. I didn't spend another minute thinking about it, I knew I made the right choice.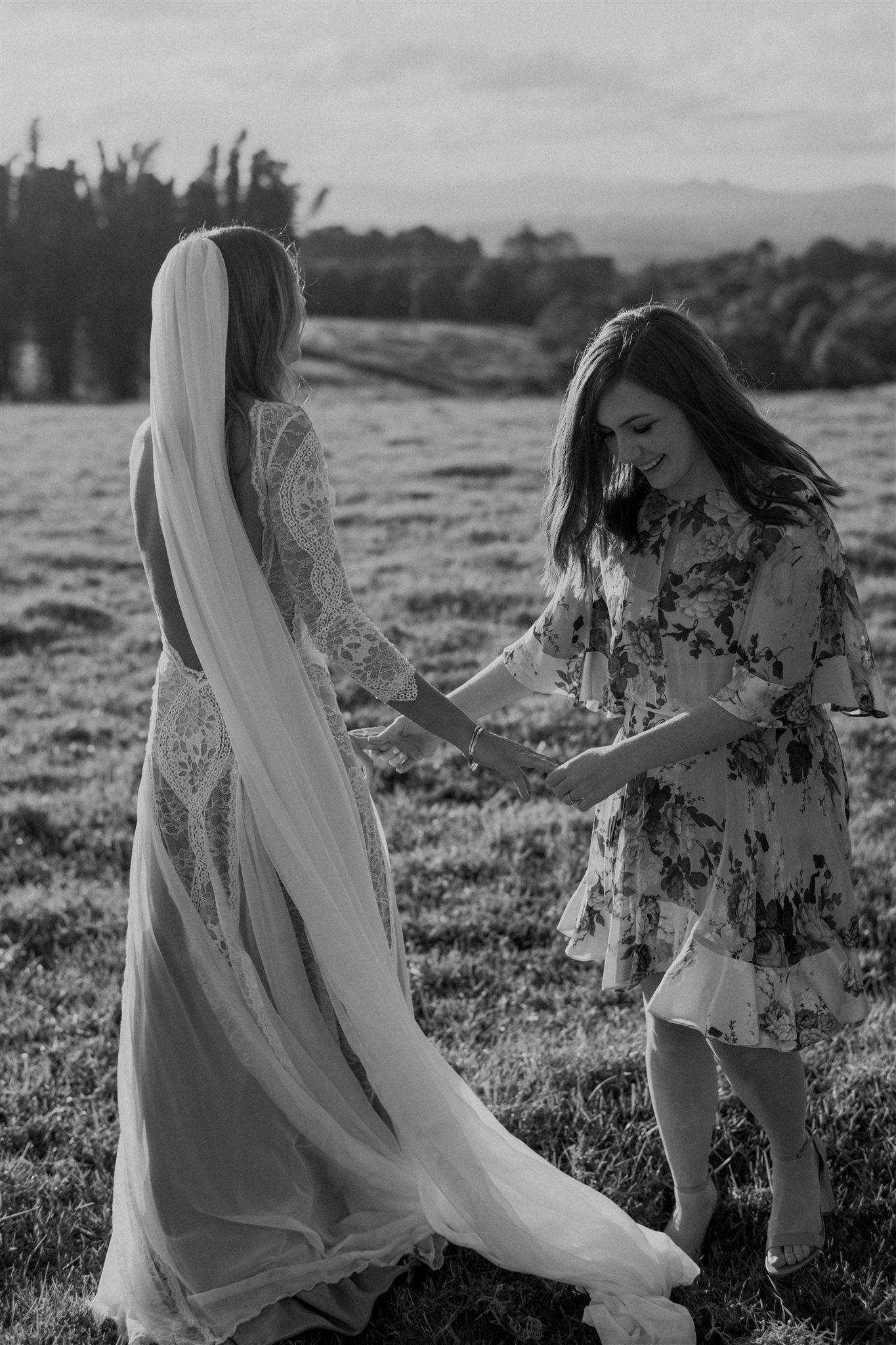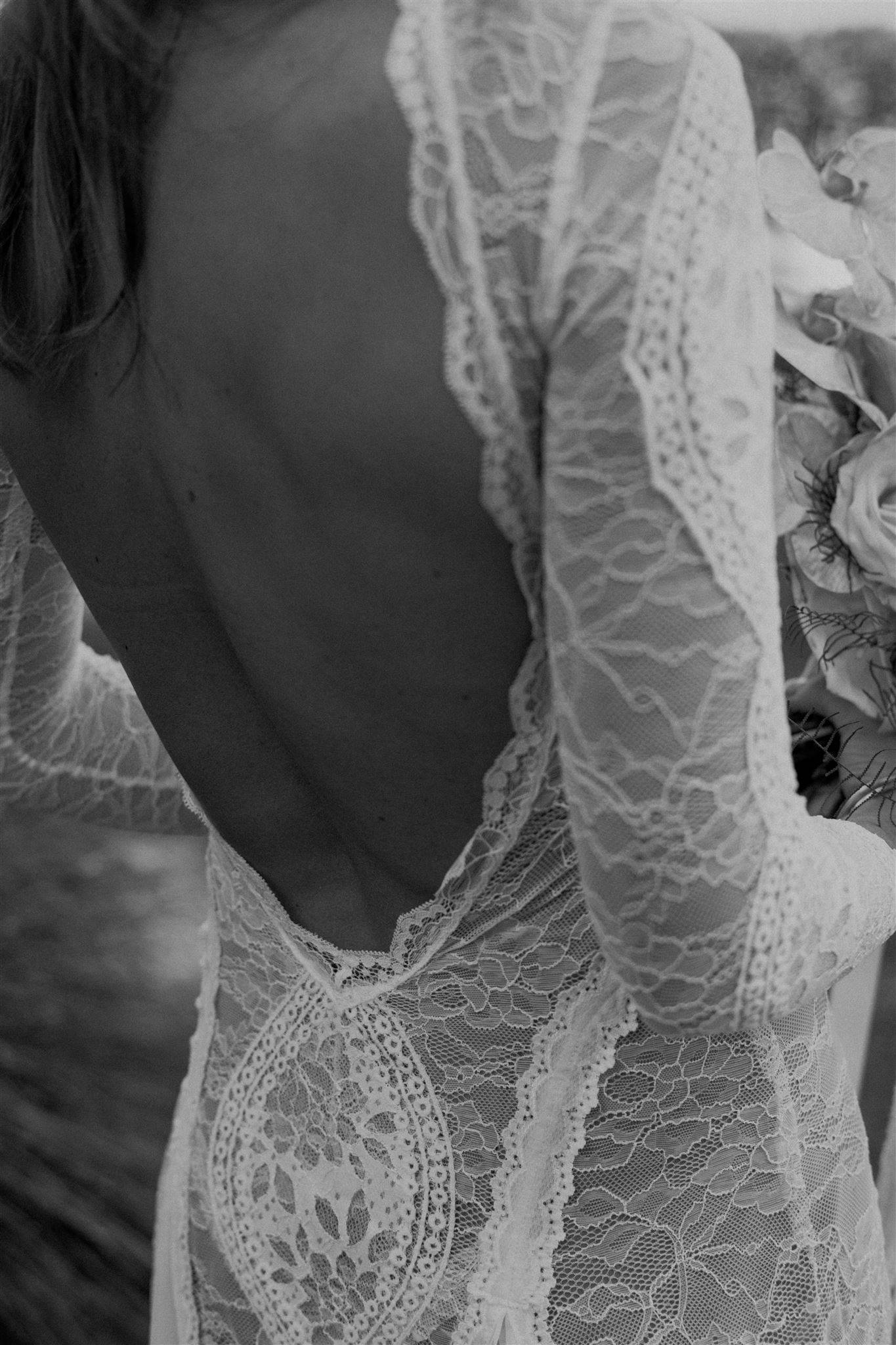 How did you feel in your dress on the day?
I felt really beautiful but also really comfortable. I never wanted to feel too forced or unnatural and the dress fit was just perfect. I felt like it was flowy but also fit beautifully in all the right places for me. It was a dream to wear! And I loved the low back, I worked pretty hard on making sure I didn't have a bikini strap on my back all summer just for my dream dress!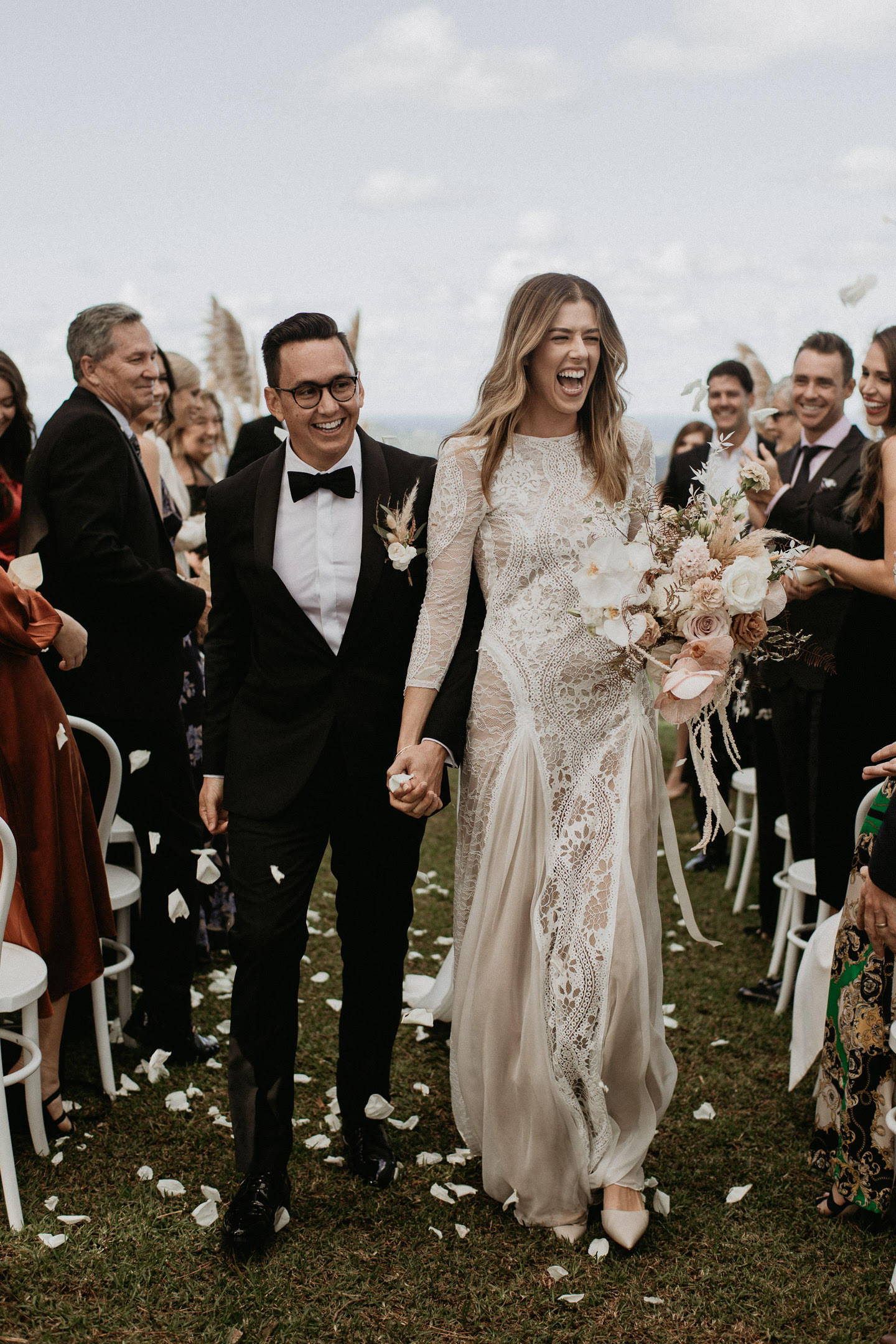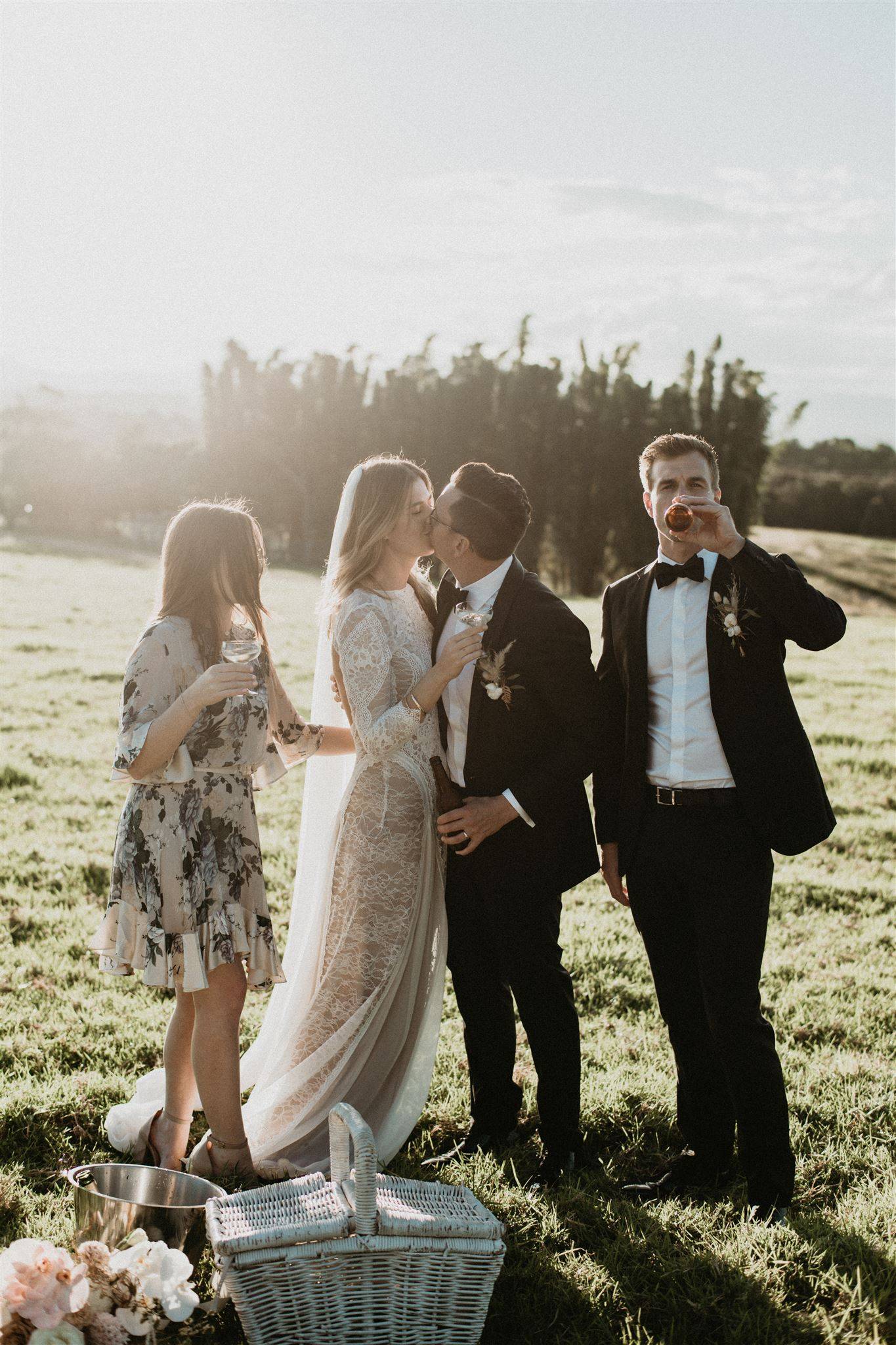 Where did you get married?
Tell us about the location & the style of your wedding day.
We got married at Byron View Farm in Ewingsdale. For a long time, we had planned to have a wedding at our home on the Gold Coast, however as the wedding guest list grew, we realised we would need a venue.
I hadn't really done any research at all, and just by chance I found this online. I knew within seconds of seeing the white-cottage and ocean views that this would be the place James and I would get married. We always wanted something that felt like home, that was unique, special and understated. The cottage itself is 100-years old based on a working cattle farm, it has the most incredible charm about it. We were advised to look at other venues, but we never did, we knew this one was for us. It felt like home to me.
We chose Byron because we have always loved spending time there. James taught me to surf for the first time at Tallows beach, and throughout our 9 years together we've celebrated a lot of birthdays and anniversaries there. We also loved that you could spend the weekend in the cottage at Byron view farm, and so we promised one year to return for our wedding anniversary.
For styling; I have always loved pampas grass and dried palms, and I just wanted soft earthy and blush tones for the ceremony and tables. I wanted everything to feel natural and minimal, and I think our florist Bower Botanical just created something so special for us! They are a very talented duo and I was grateful to work with them. I especially loved our single rose stem vases we had on the dining tables; they were so perfect and understated. Everything was just simple, elegant, clean, natural and crisp. We don't like anything too extravagant or over the top and I think that showed in our styling.
The property also was a standalone tall palm just 3 minutes walk from the cottage, which we took some beautiful photos together whilst the sun was setting. We are currently getting this printed to hang in our home to remind us of the best day of our lives. It's such a special image to us and something I will always treasure.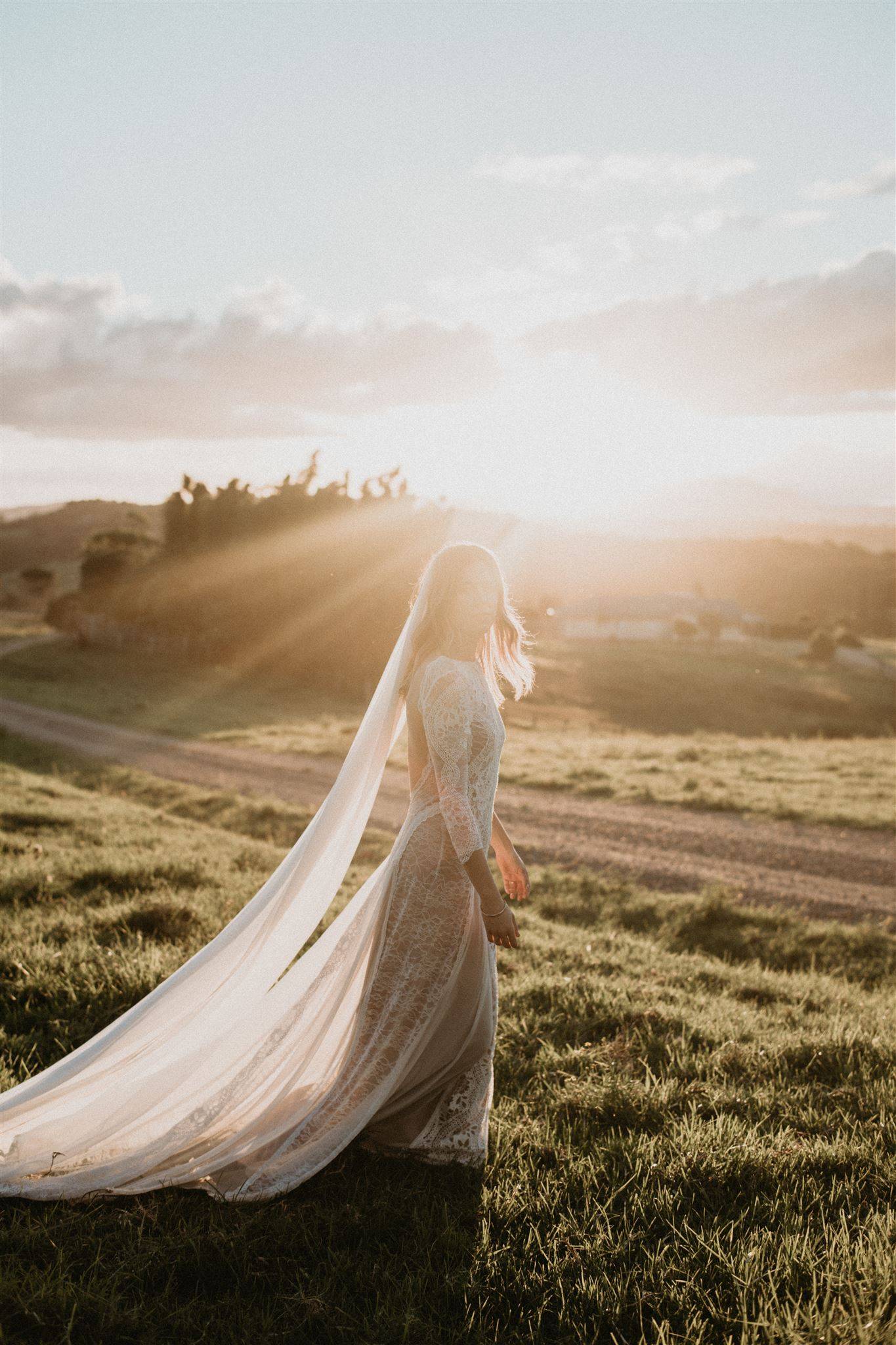 Tell us about your hair and makeup look
and the accessories you chose…
I've always been a minimalistic girl and so I wanted to look very natural on the day. My beautiful friend Kate Squires (MUA for Napoleon Perdis) did a 'no-make-up make-up' look for me, and I had my hair styled that morning at Edwards and Co (soft curls). I loved having Kate with me on the morning, it just felt like I was hanging out with my girlfriend, and not getting ready to walk down the aisle. It was very relaxed and easy, and she knew what I wanted so I didn't have to worry.
I wore the same diamond earrings James bought me for my 21st birthday gift, and gold bangles given to me from my parents. All sentimental things to me.
My wedding band and engagement ring are custom made.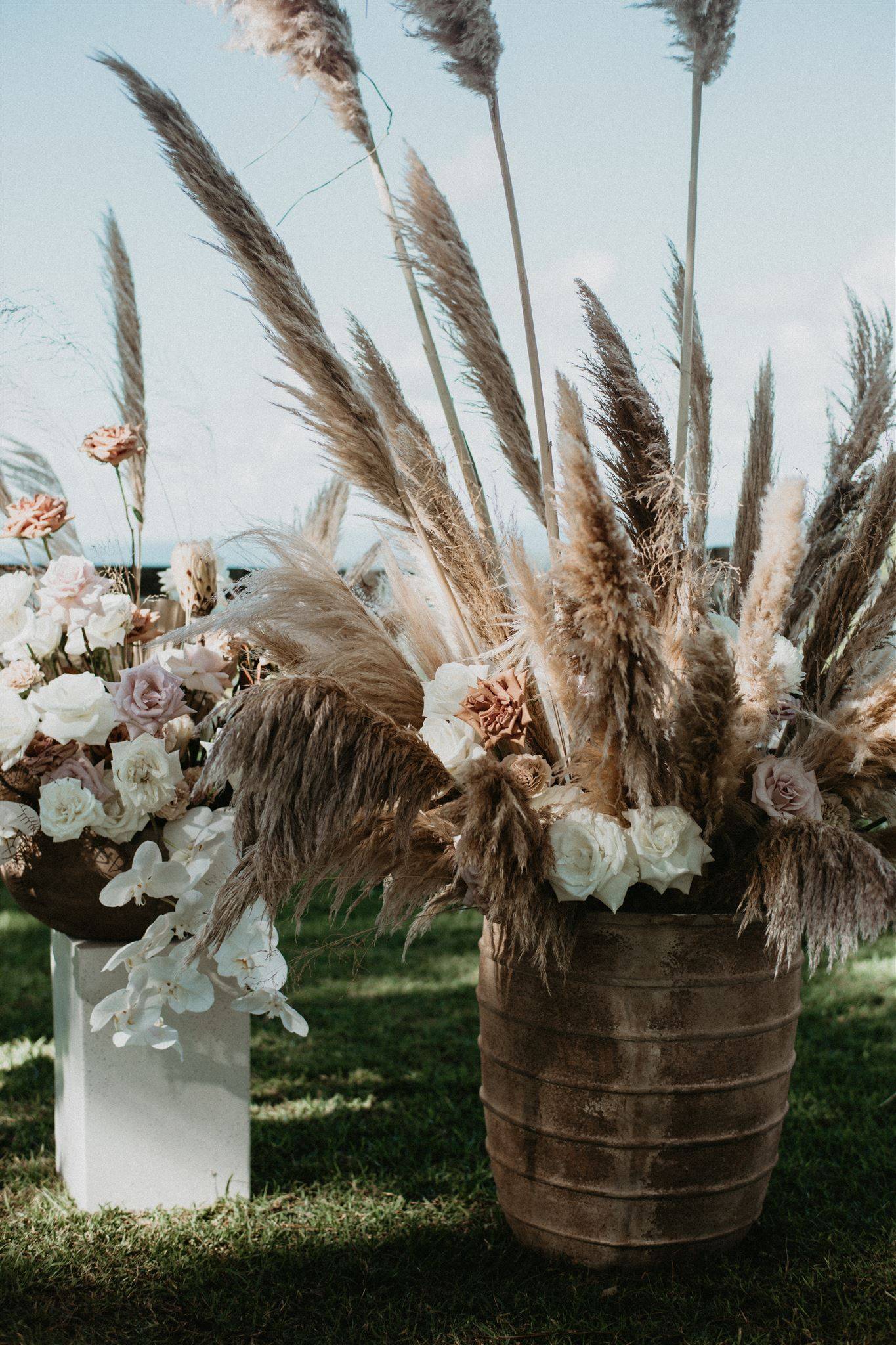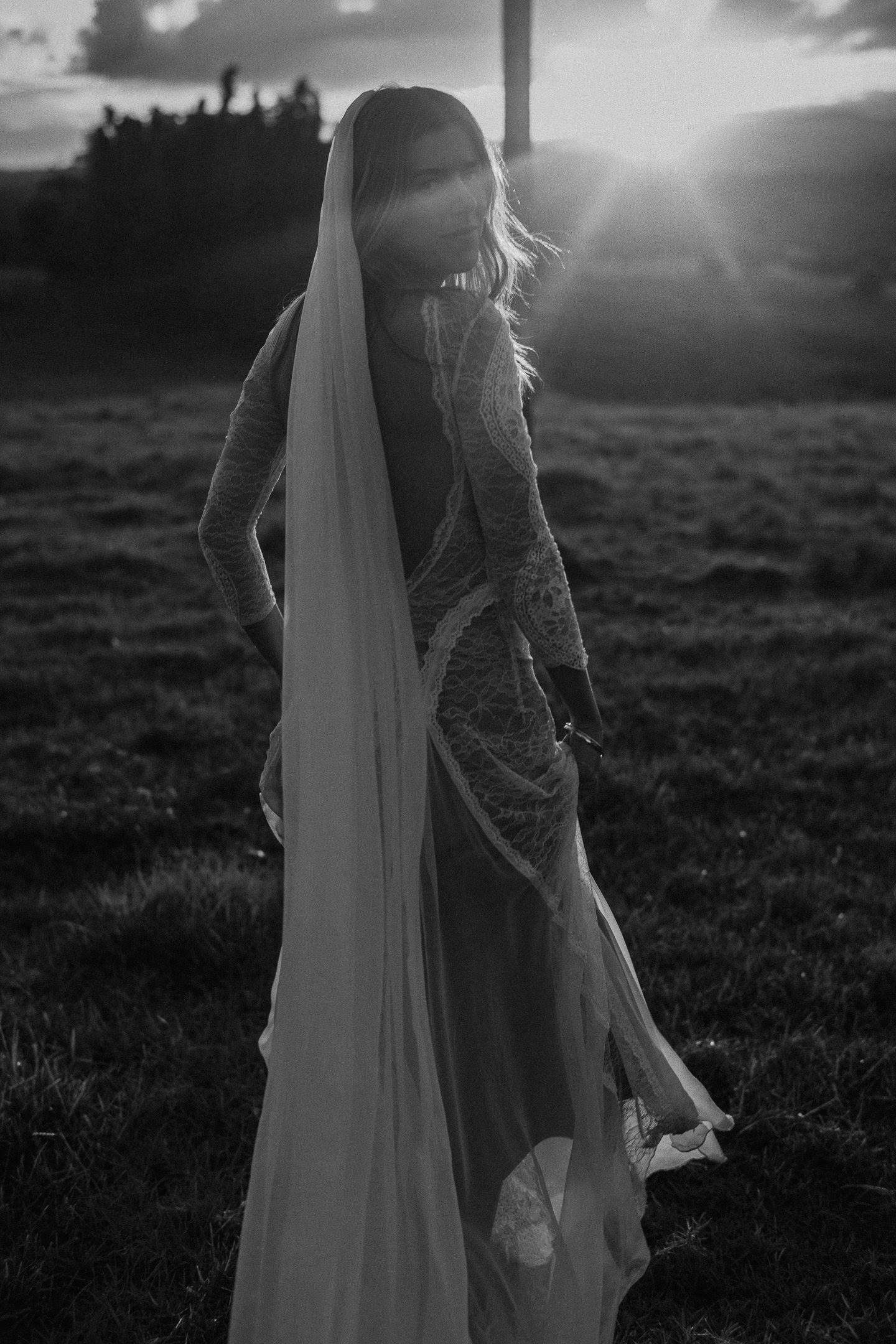 What made your day extra special?
I realised the morning of our wedding that it was going to be a blue moon, which is when there is a second full moon in the same month.

When we were on the property getting our wedding photos, the sun was setting in the horizon and the sky was turning pink and purple. Just as were finishing up James spotted the full moon on the other side of the property and so he whisked me off with the photographer and we captured so of the most treasured photos from the day.
It was all pure luck to have that beautiful big full moon and it felt like a good omen.
I also received a beautiful bunch of flowers from my family in France and a special card on the morning of the wedding. I burst into tears as soon as I read the card, and I think I have some photos of this. They said that they were thinking of me all the way from France, and despite being an ocean apart, we always remain as a family.
The funniest moment on the day was…
The following morning, we woke up and went around to meet the owner of the property. It is a working cattle farm, so he offered to walk us around a bit and tell us about his land. He mentioned that there is a tradition at the farm to name the newborn calves after the bride and groom if they are born on their wedding night. So, that morning he took us out to the paddock and introduced us to his new calves – James and Emma. Born on our wedding night 18.05.2019. It was so sweet. I tried all morning to get close enough to pat, but they were a little shy.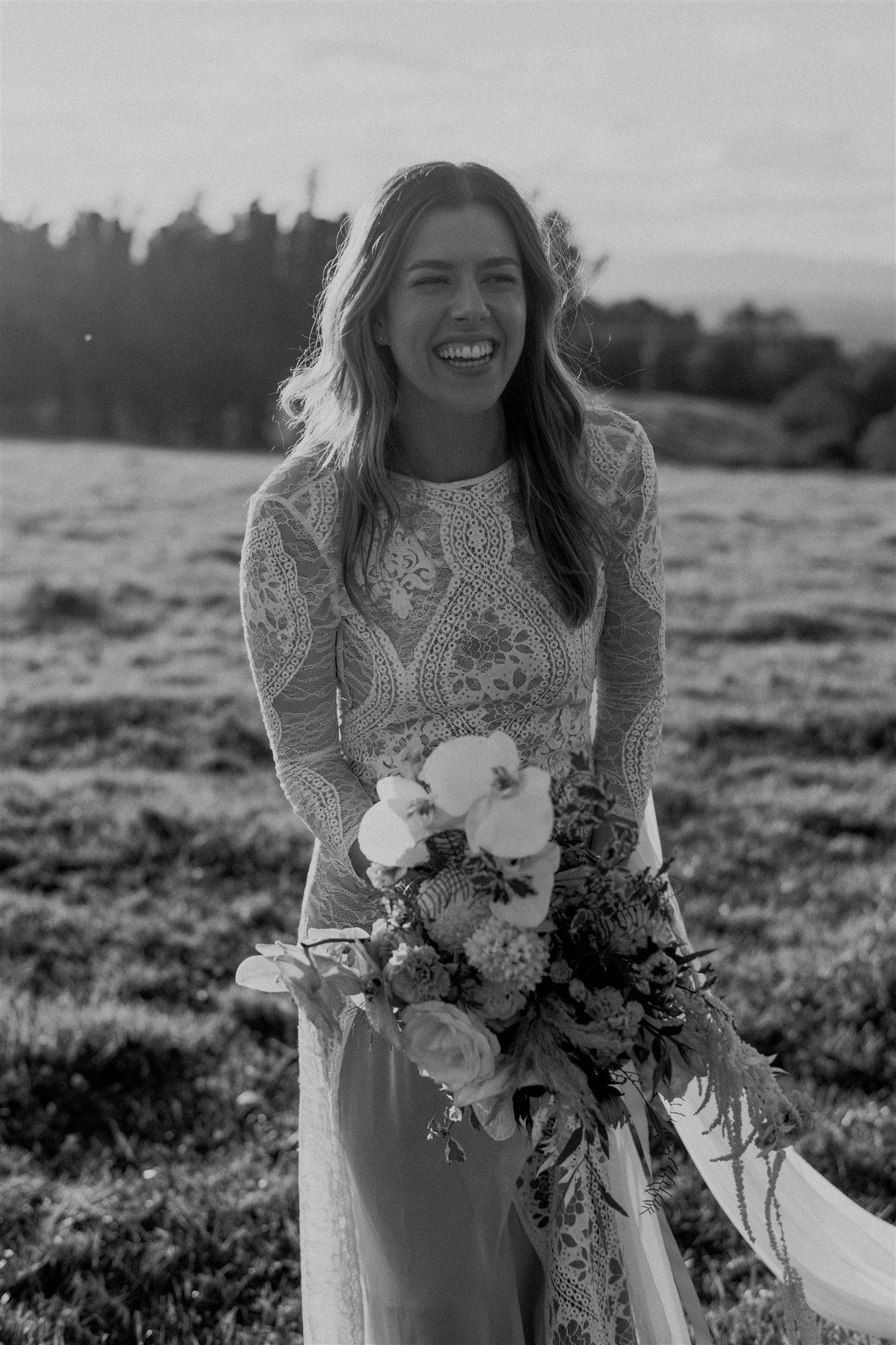 Where will you be honeymooning?
We went to Europe for a 5-week honeymoon. We started in Morocco, then visited Amalfi Coast, Mallorca and then finished with 2 weeks in the South of France celebrating with my family. My mum is born in Salon de Provence in France, and unfortunately a lot of my family couldn't attend the wedding in Australia. Instead we came to them in Nice, my uncle and mum organised the whole thing for us, and we had a cute little second French wedding. We drank French wine and had the traditional Croquembouche wedding cake.
Any last advice or words of wisdom that you can share…
Embrace your uniqueness and do things your way.