Rumond & Casey in the Summer Gown
Rumond and Casey celebrated their love amongest the forest-like greenery of the Morroccan inspired rustic villa in Byron Bay. With historical cement arched hallways and grand dried floral arrangements at the altar, the couple looked like a King and Queen.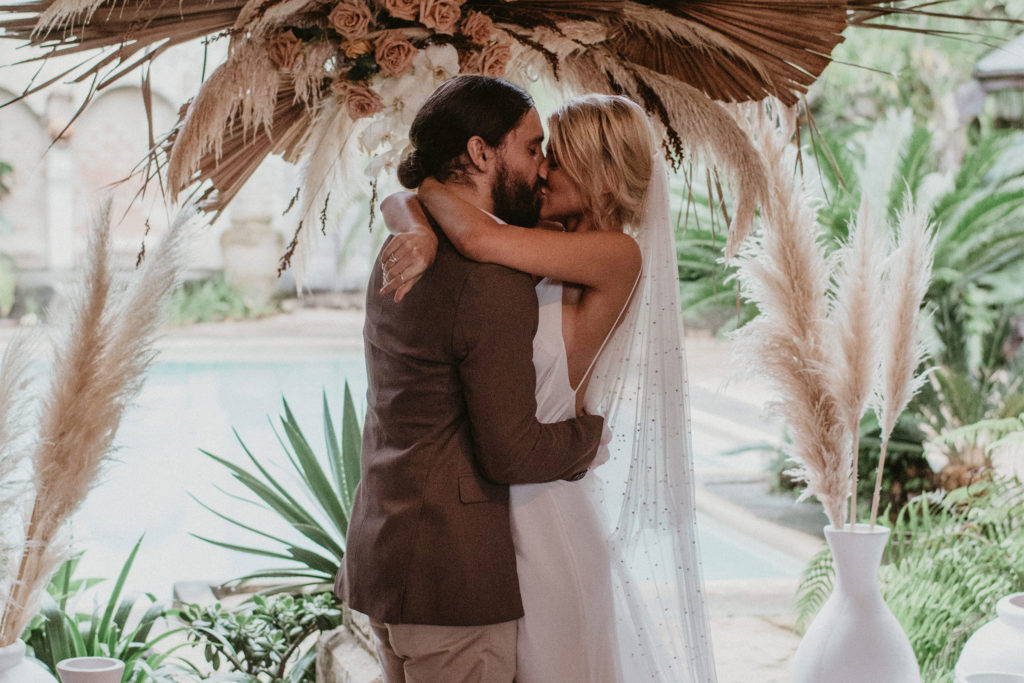 What is a Grace Woman to you?
Fierce! Effortlessly beautiful & unafraid to be herself.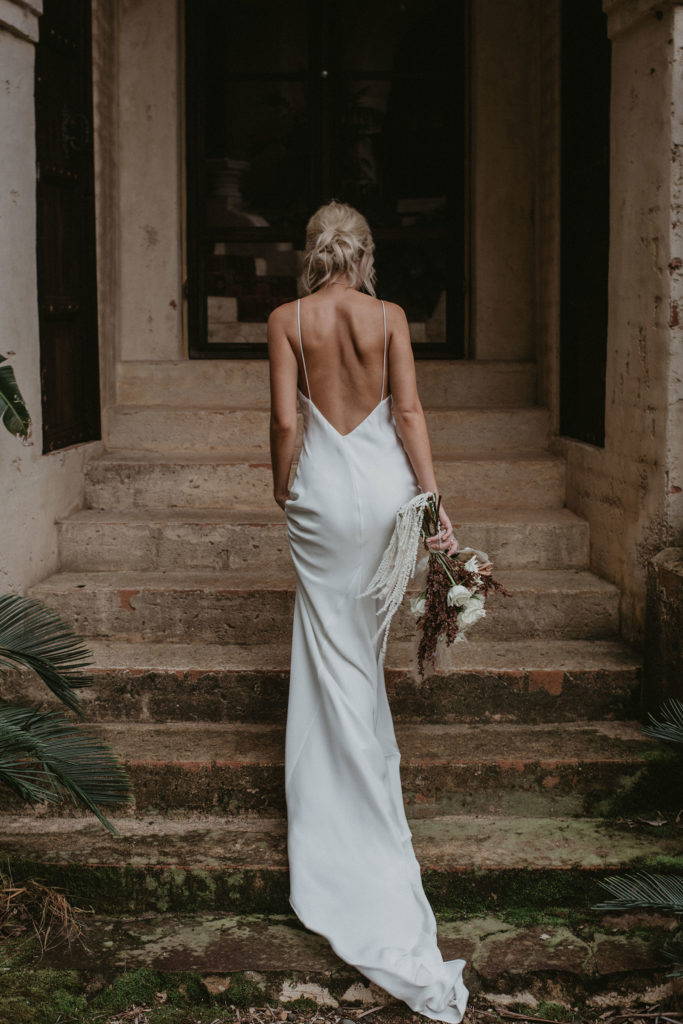 Which Grace dress did you choose and how did you know it was 'The One'?
I knew SUMMER was 'The One' as soon as it was released. I had that silk silhouette on my wishlist as soon as I started working at Grace Loves Lace. She was so effortlessly sexy and elegant, it everything I was looking for. The buttery silk, bias cut, low back, v-neck… It flattered and accentuated my figure in all the ways I wanted.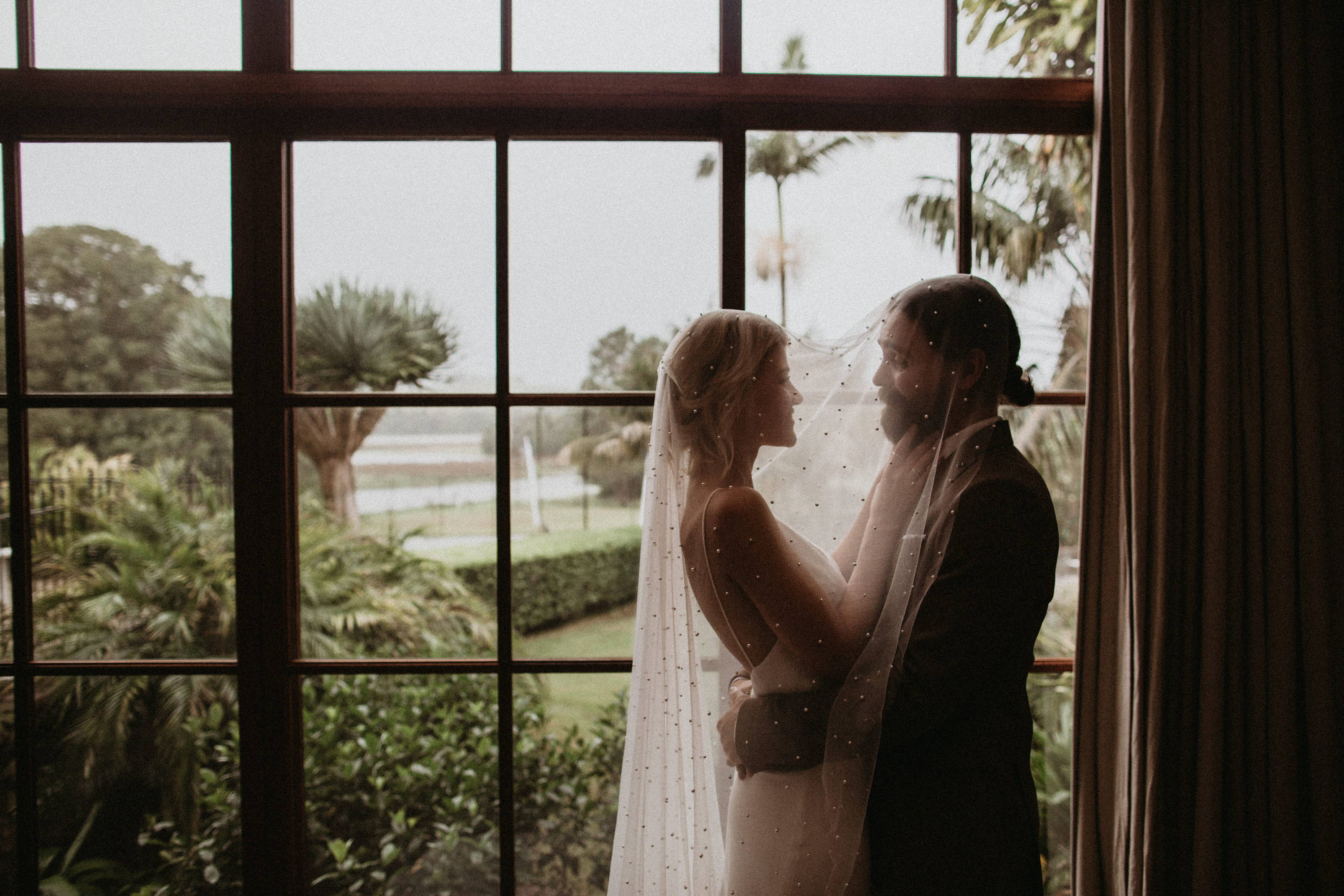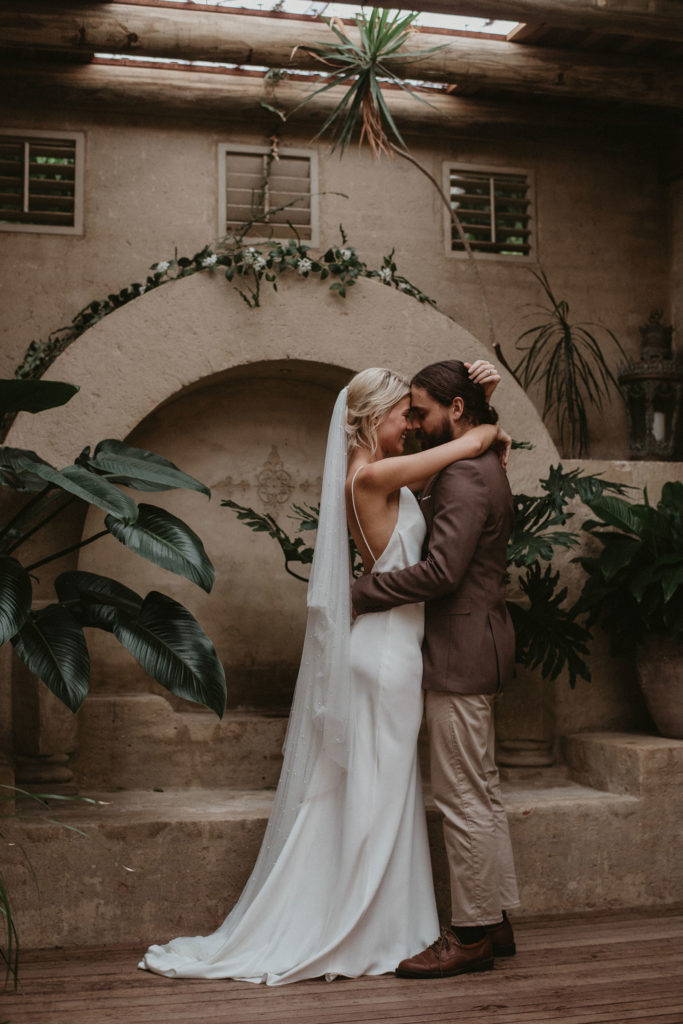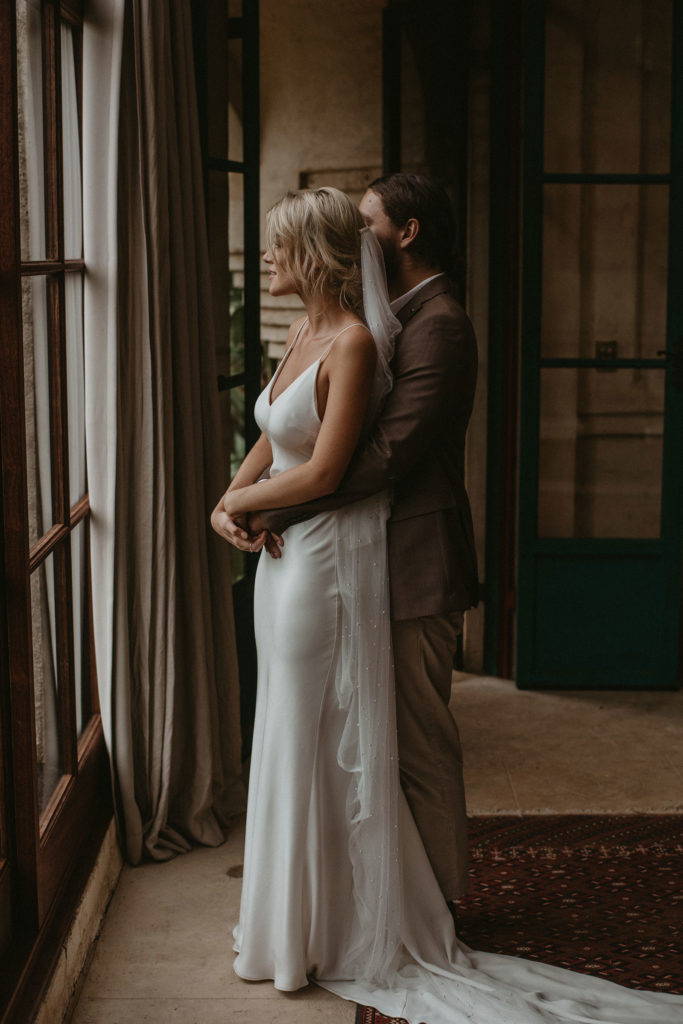 Tell us about your experience when you found your dress, did you buy your wedding dress online or in one of our showrooms?
Working at GRACE, I was anticipating being able to try on SUMMER. I had just about seen every photo by the time it had launched and had an appointment with my wonderful stylist Kate in the Gold Coast showroom. Kate made the whole experience so much fun – My mum & best friend sipped champagne while I played dress ups. It's so magic to wear all these beautiful gowns – You feel like an absolute queen!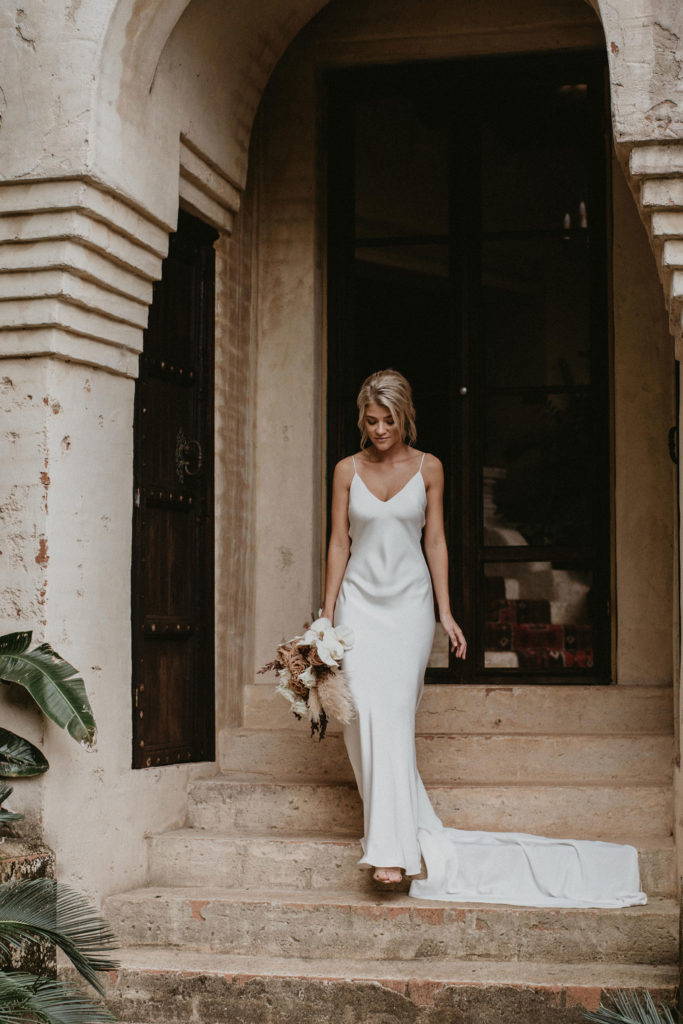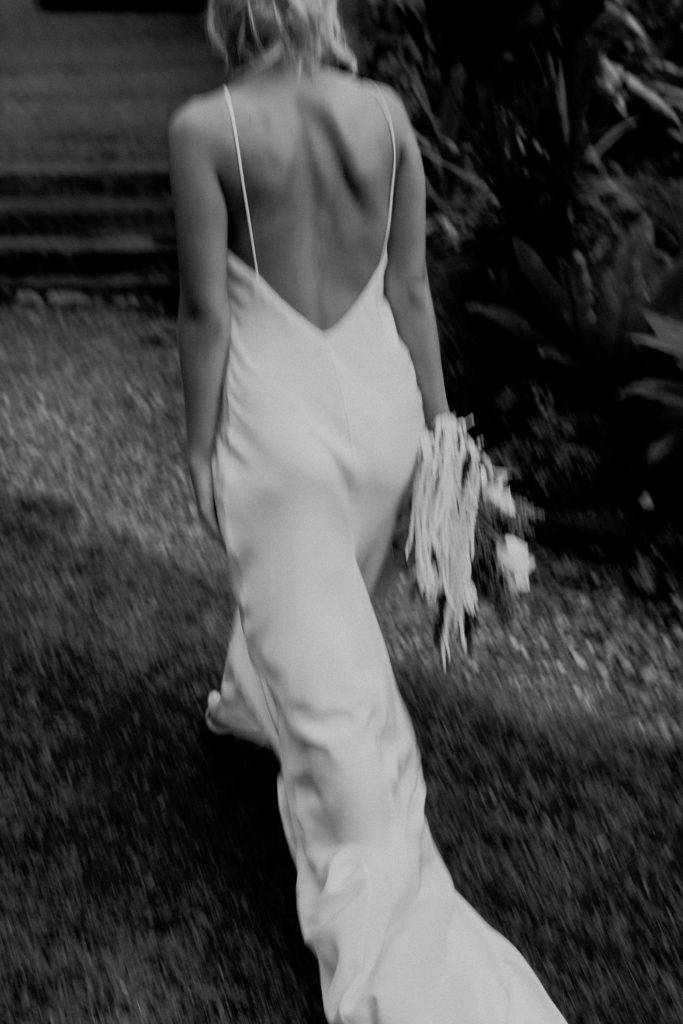 How did you feel in your dress on the day?
I just felt so confident & completely myself in it – Like a second skin! The way the gown drapes around your curves and the silk moves, it's hard not to feel so incredible in such a gorgeous gown!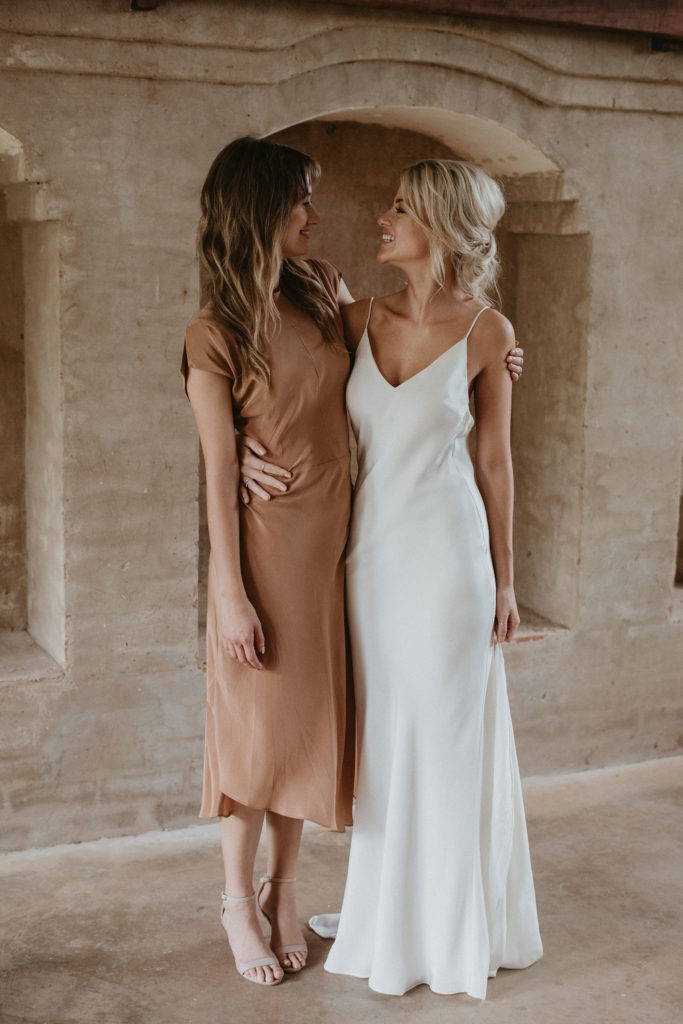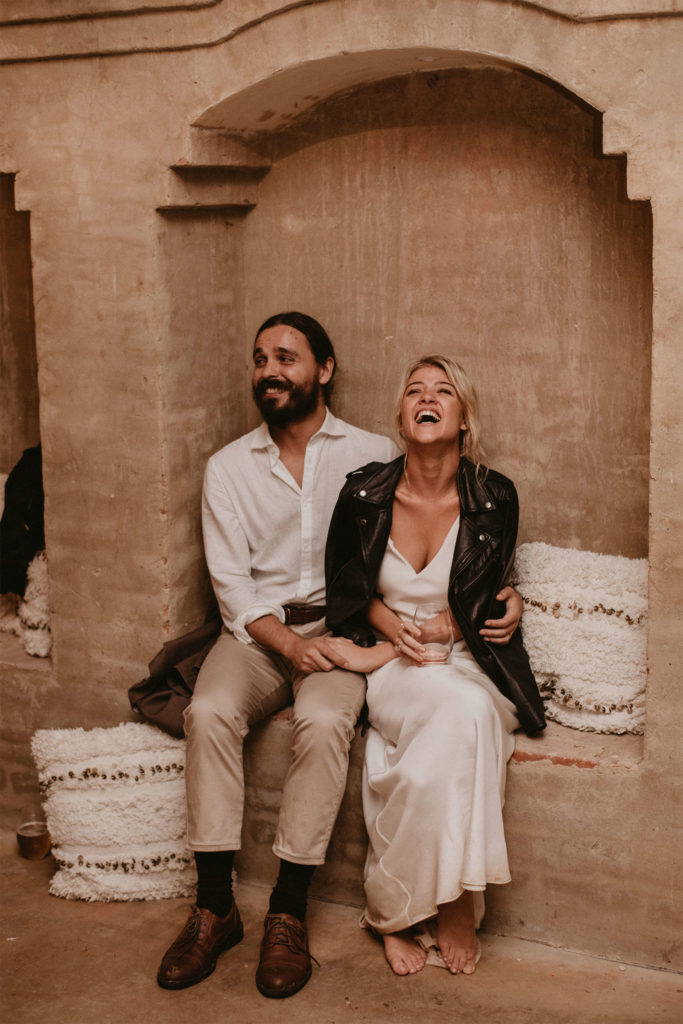 Where did you get married? Tell us about the location and the style of your wedding day.
We got married at Villa Rustica, a hidden escape owned by artists nestled between Byron Bay and Newrybar.
As soon as we visited Villa Rustica we knew it was where we wanted to get married, it just felt like 'us'. The beautiful aged architecture and Morroccan-esque styling is the kind of space we adore and paid perfect tribute to the countless weekends we've spent getting away down south.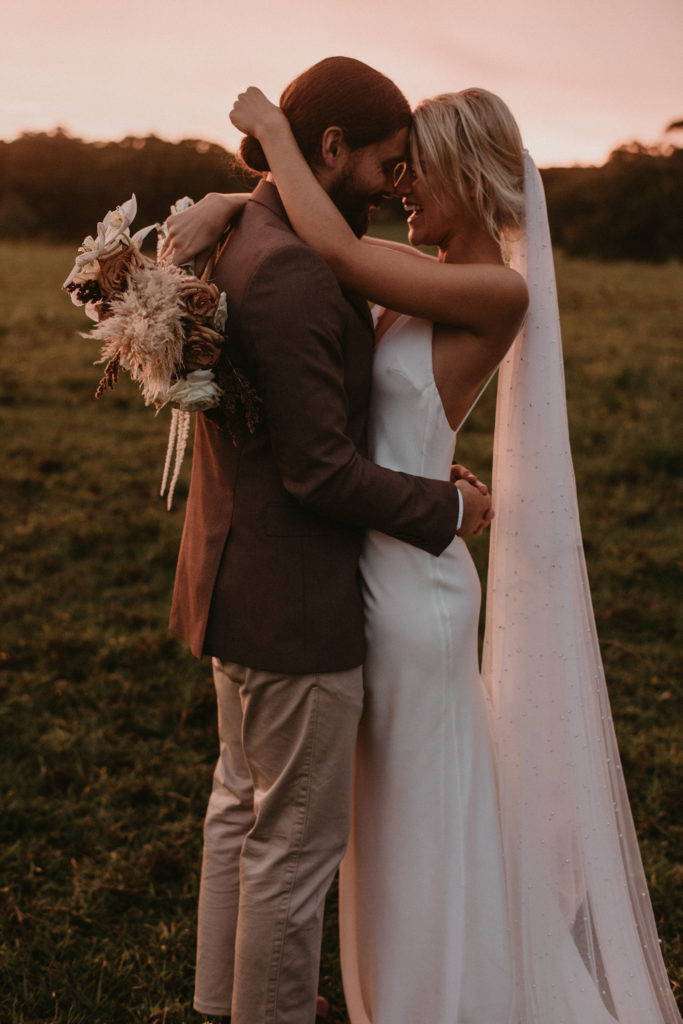 Tell us about your hair and makeup look and the accessories you chose...
My goal bridal look was to be an effortlessly sexy and natural beauty with a low messy bun, glowy skin & a natural smokey eye for a bit of edge. I styled my gown with the PEARLY Blusher Veil to give the simple silhouette a touch of detail and later threw on a leather jacket. For the reception party I styled my gown with the CHASE Silk Choker.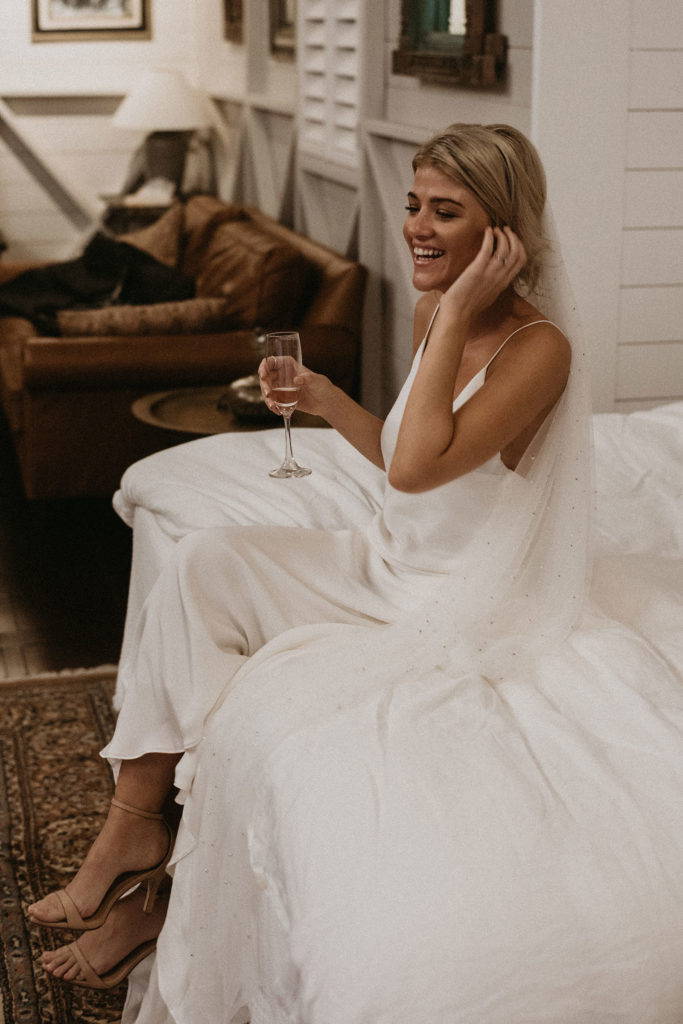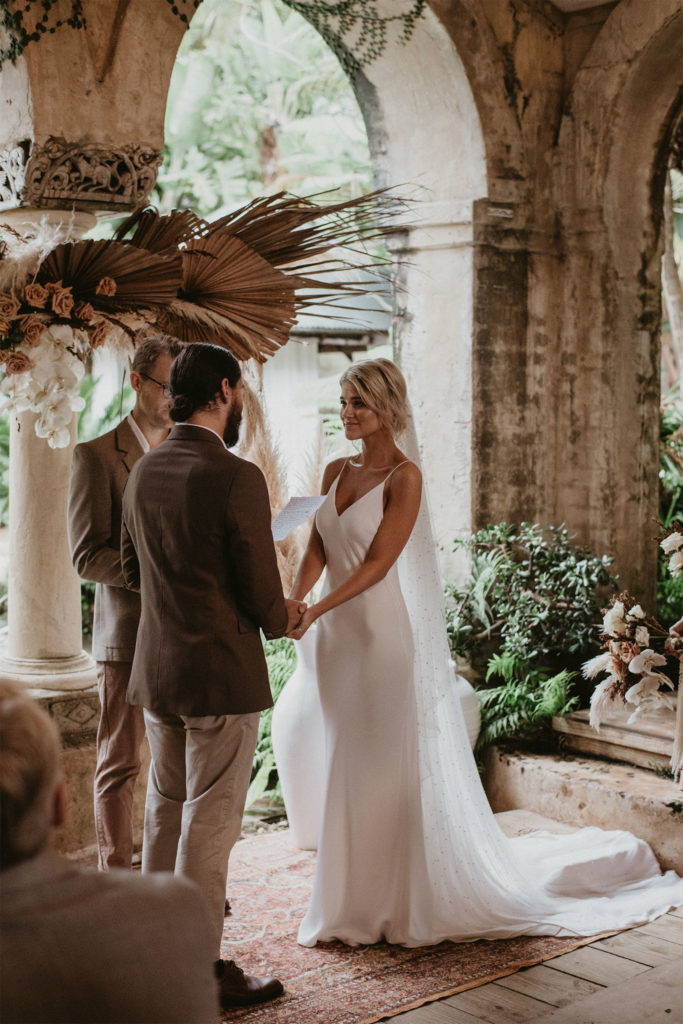 What made your day extra special?
I got married! (It's not every day you having a massive party just to celebrate the love you have!) The pockets of time alone with Rum is what made it extra special… Having a moment together before our ceremony and making time throughout the day just to soak it all up and be in love!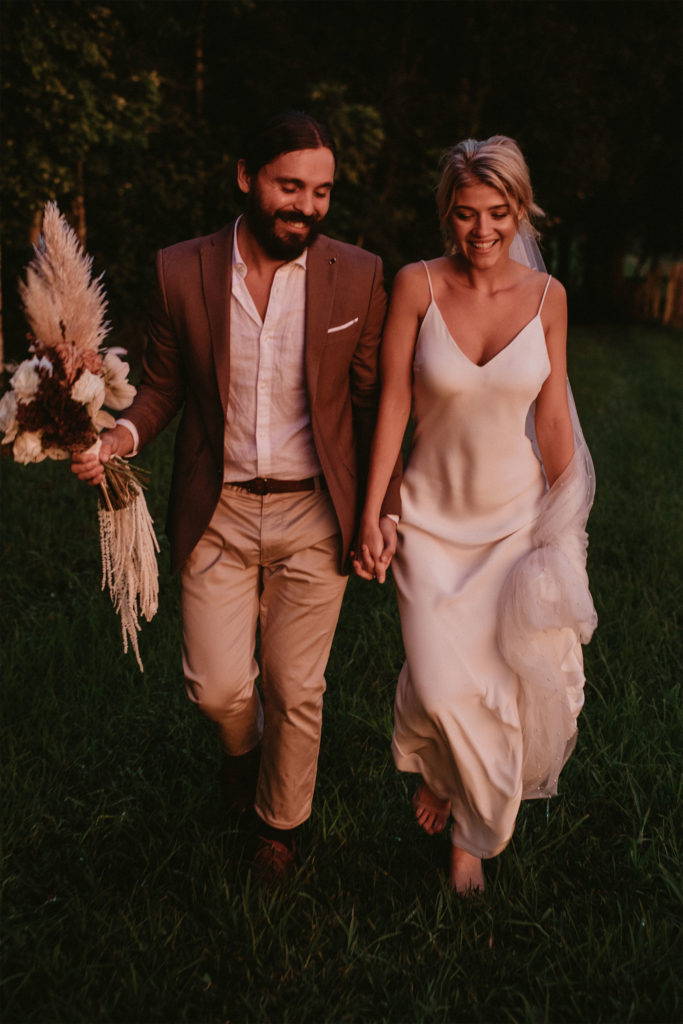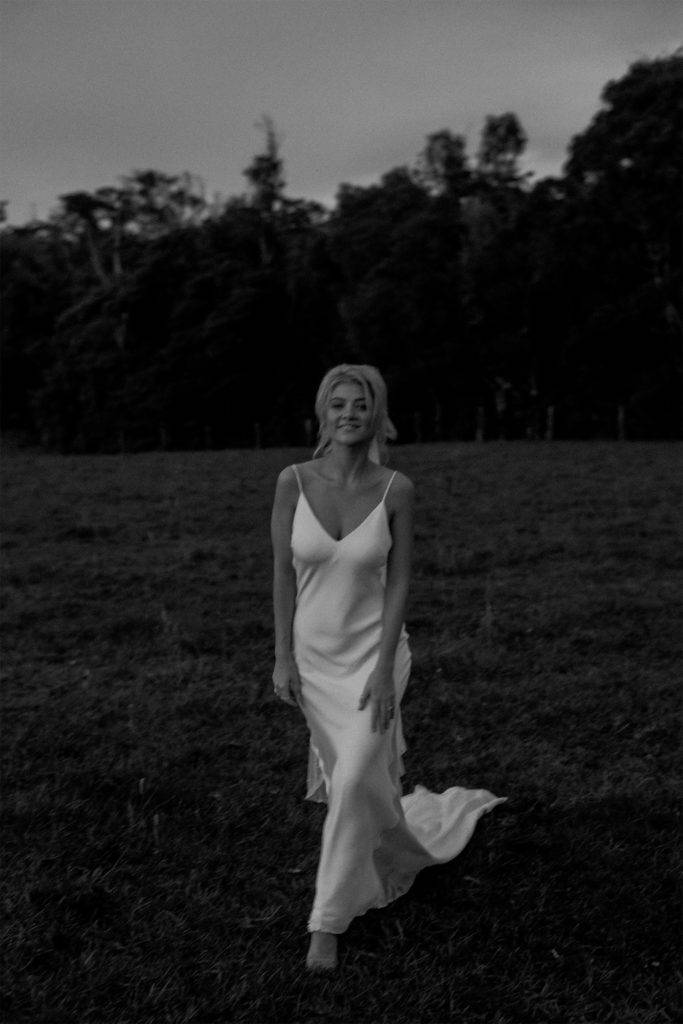 The funniest moment on the day was...
We mustn't be very funny people because I honestly can't think of one! Are we grown ups? (Eep!)
I felt like we were laughing all day – Between speeches and the wild moves that took place on the dance floor – There wasn't a particular moment but I will say it was all a bit of a laugh.
Any last advice or words of wisdom that you can share…
Remember why you're getting married (because you're in love FYI) and keep coming back to that. It's not an easy feat pulling together a wedding but it's also not supposed to be stressful. When you do everything with your fiancé it's actually really fun. Crazy, but fun!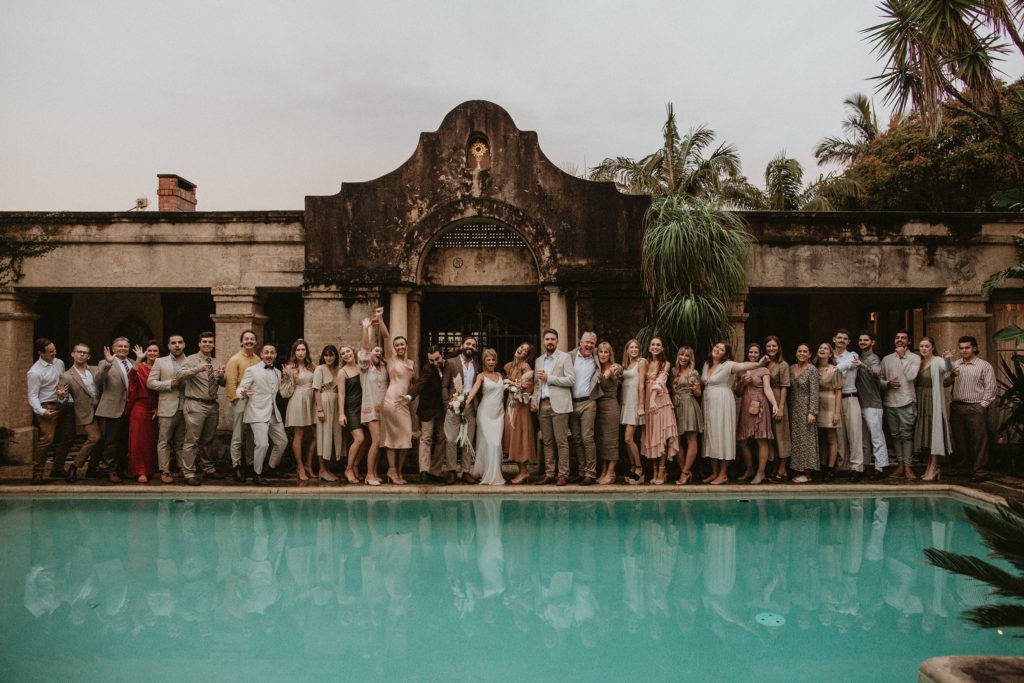 THE BRIDE WORE: SUMMER Gown, LONG PEARLY Veil & DOSA HEELS SAND
THE GROOM WORE: Zara Jacket, Industrie Linen Shirt & Mr Simple Pants
PHOTOGRAPHER: Joey Willis
VIDEOGRAPHER: Matt Nyhuis, Milk & Honey
VENUE: Villa Rustica
FLORIST: Nina Gaukrodger (my best pal)
WEDDING PLANNER: Agh, me!
HAIR: Byron Bay Beauty
MAKEUP: Janai MUA
CATERING: Fire & Dough Woodfire Pizza
BAND: James Street Preachers