Ryan and Courtney in the Clo Crepe Gown
Courtney and Ryan tied the knot under the beautiful fig tree at Fig Tree Restaurant in Byron Bay. Views from hinterland to the ocean, with an elegant style of white, neutrals and soft pinks sprinkled throughout - it truly was a magical day.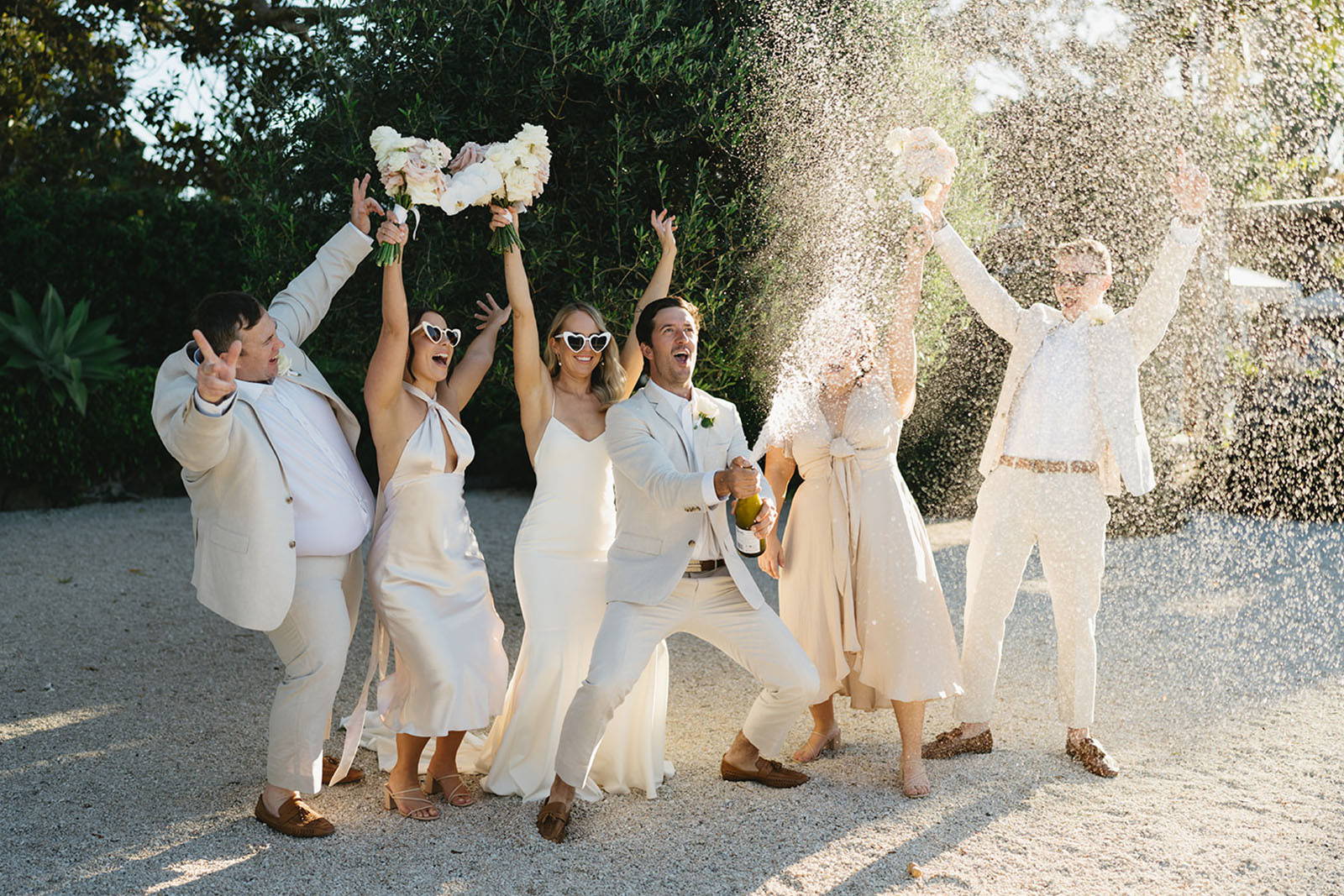 After six years of friendship, Courtney and Ryan found themselves on their very first date. Their love story began during a romantic dinner at Sanctuary Cove, a waterfront restaurant located on the northern end of the Gold Coast. Years later, they chose to tie the knot in Byron Bay at Fig Tree Restaurant.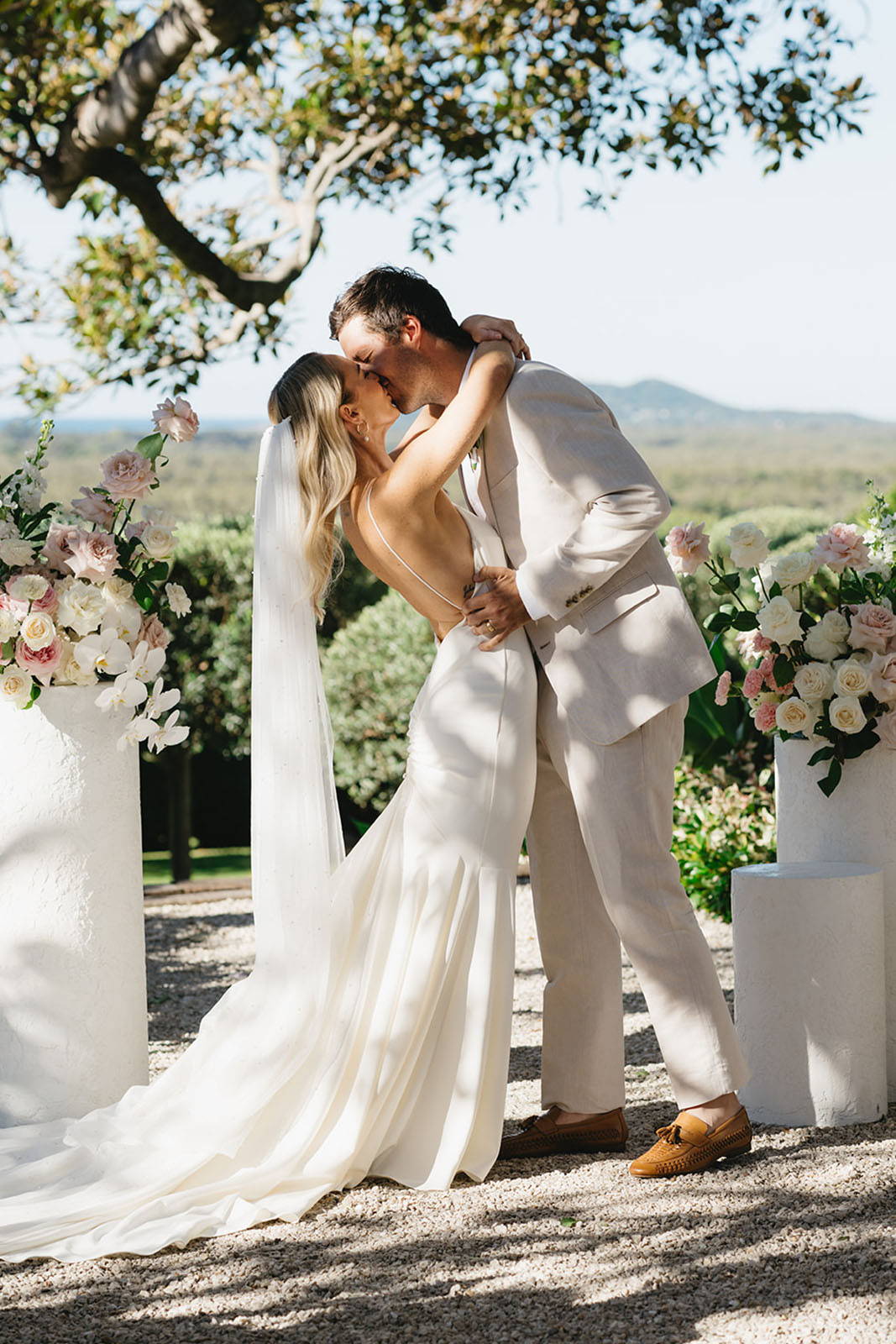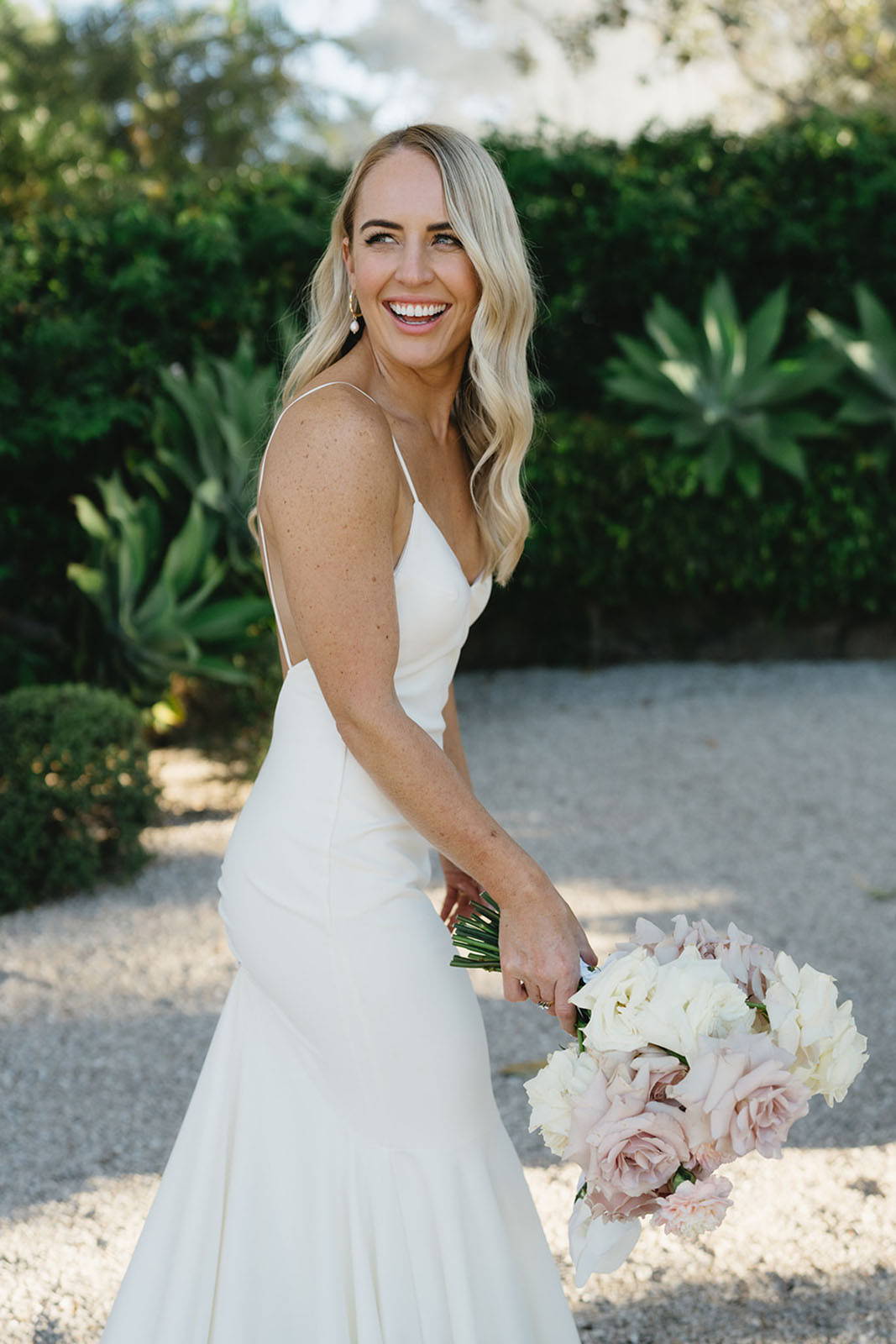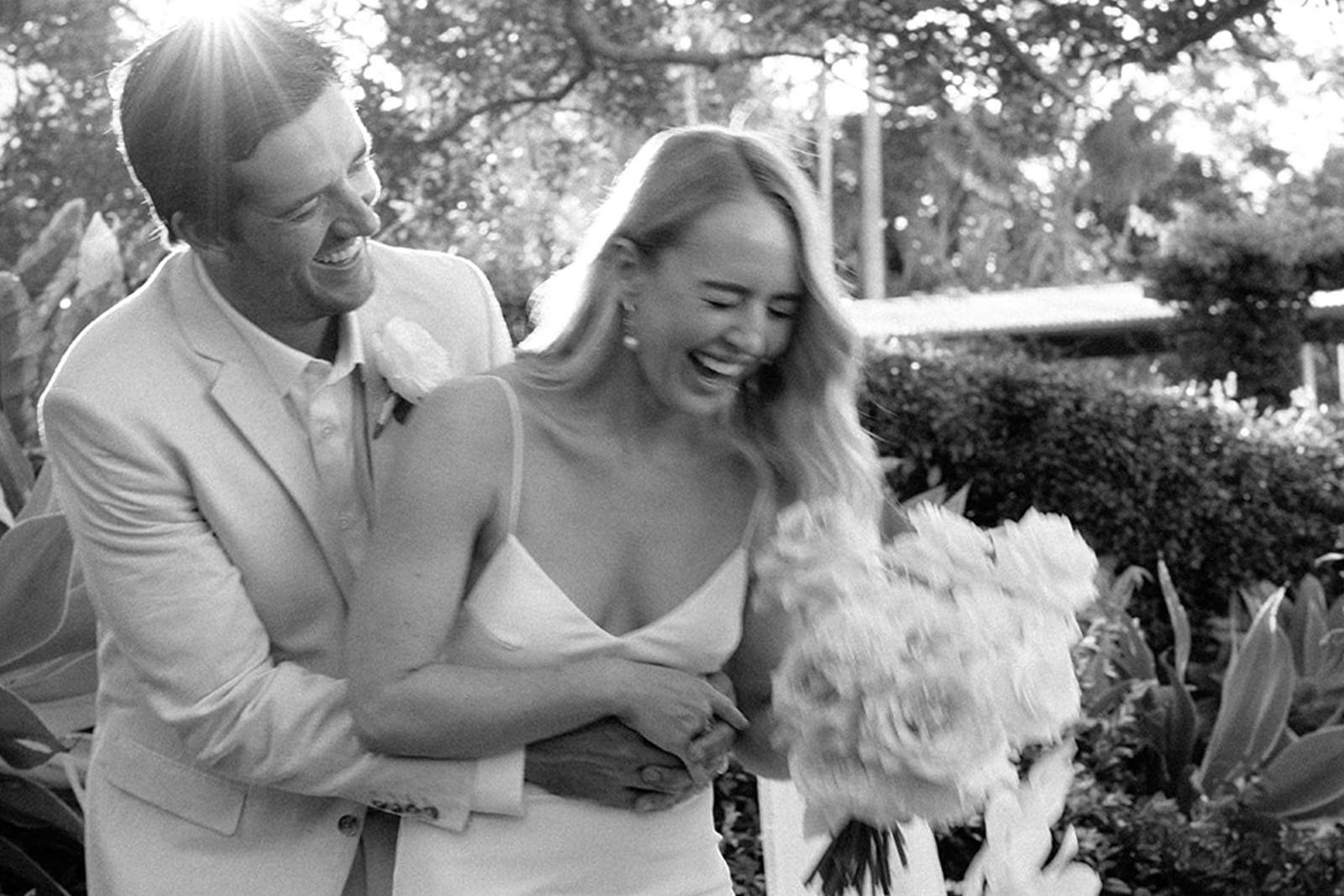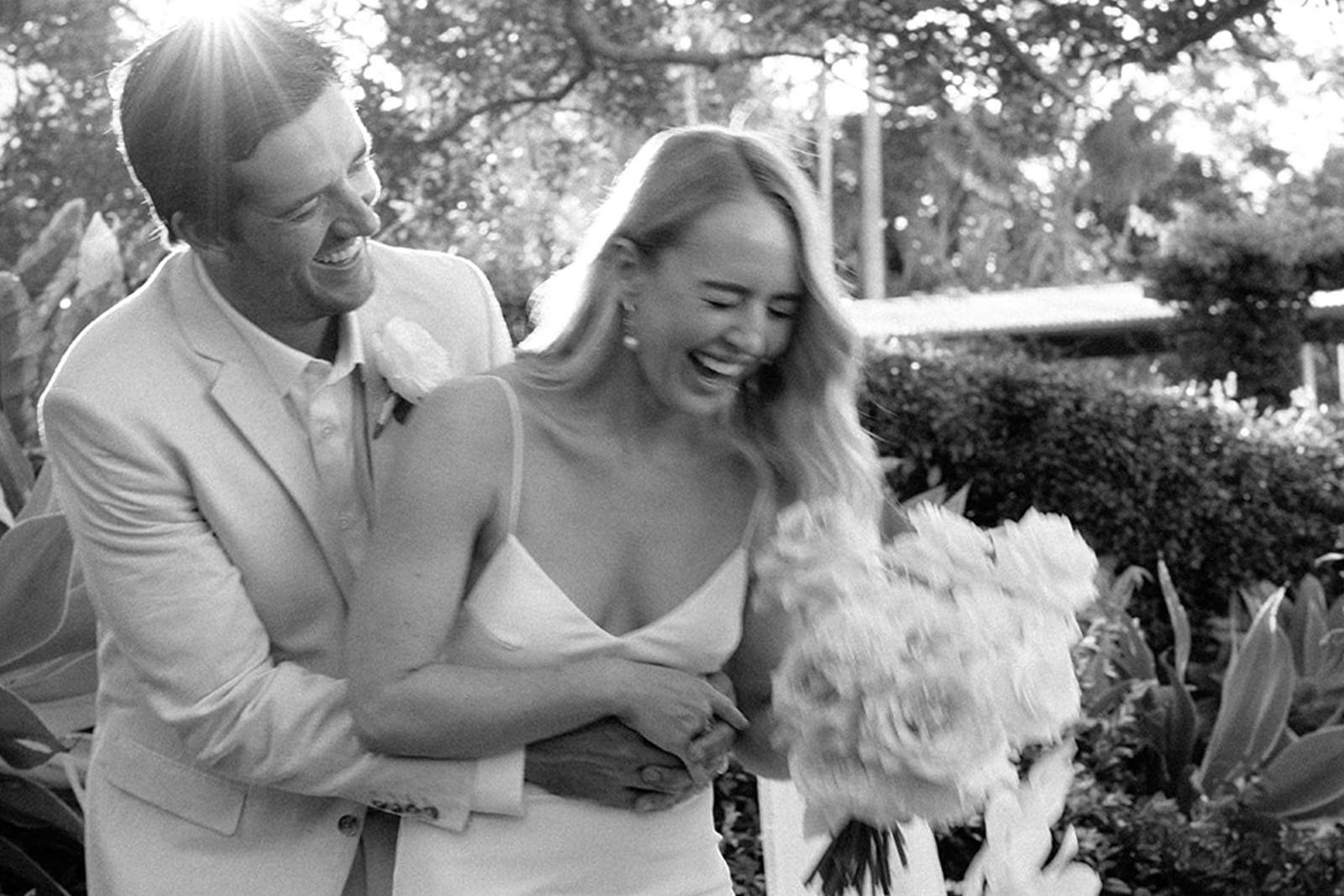 An Elegant and Rustic Wedding in Byron Bay, New South Wales
The couple tied the knot under a majestic fig tree in Byron Bay, New South Wales. The celebration unfolded at the Fig Tree Restaurant; a historic farmhouse now converted into an iconic dining space. The venue had a boho rustic vibe, nestled on a picturesque hilltop with views from the hinterland to the ocean and European gardens – the perfect winter destination to celebrate their love. 
With the Byron Bay lighthouse as a backdrop and the venue adorned with grapevines, an olive grove, ocean views, and the iconic fig tree, the day unfolded as pure magic. The couple's wedding theme was brought to life with their ethereal choice of flower arrangements – monochromatic bouquets made of white, soft pink, and neutral flowers sprinkled throughout.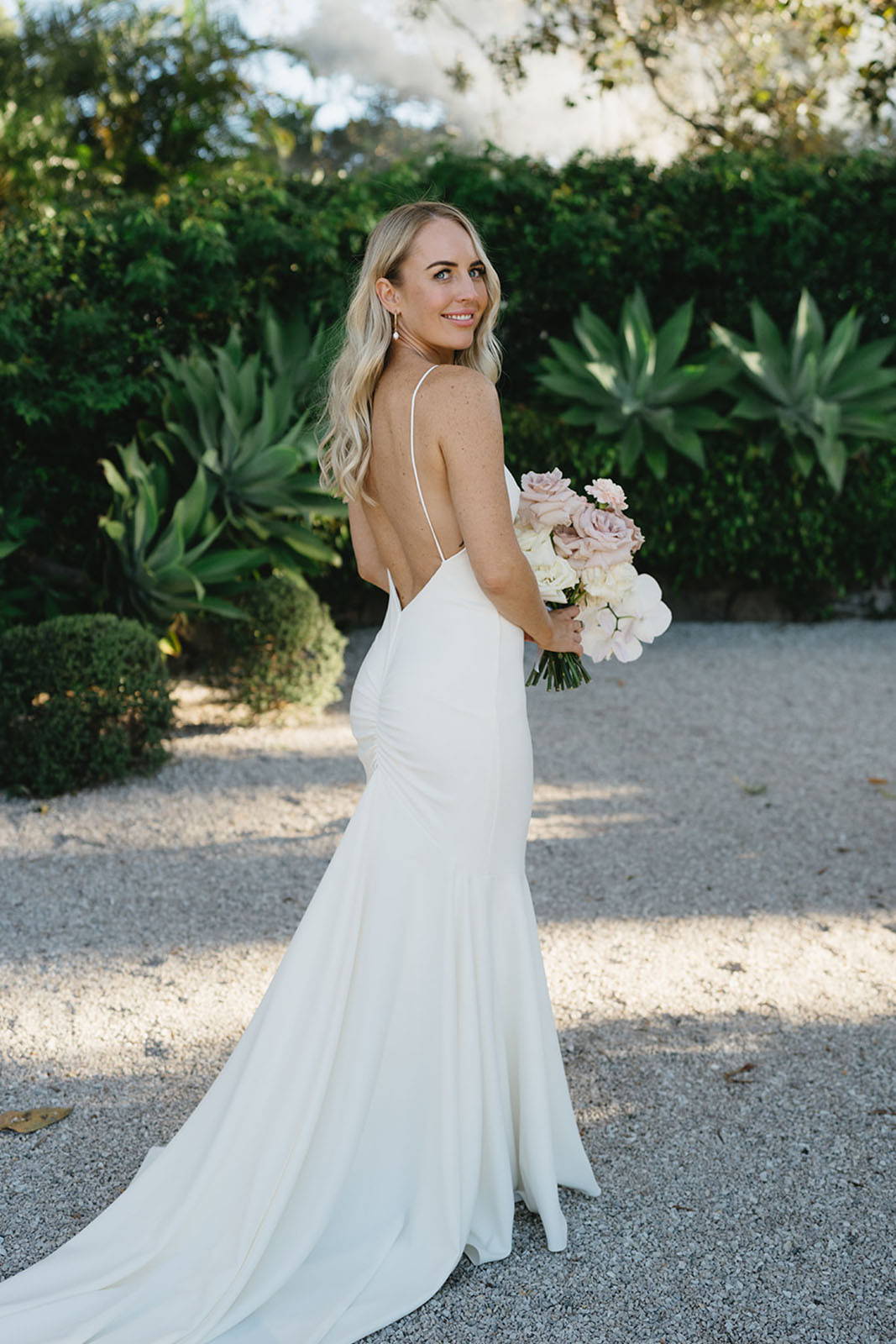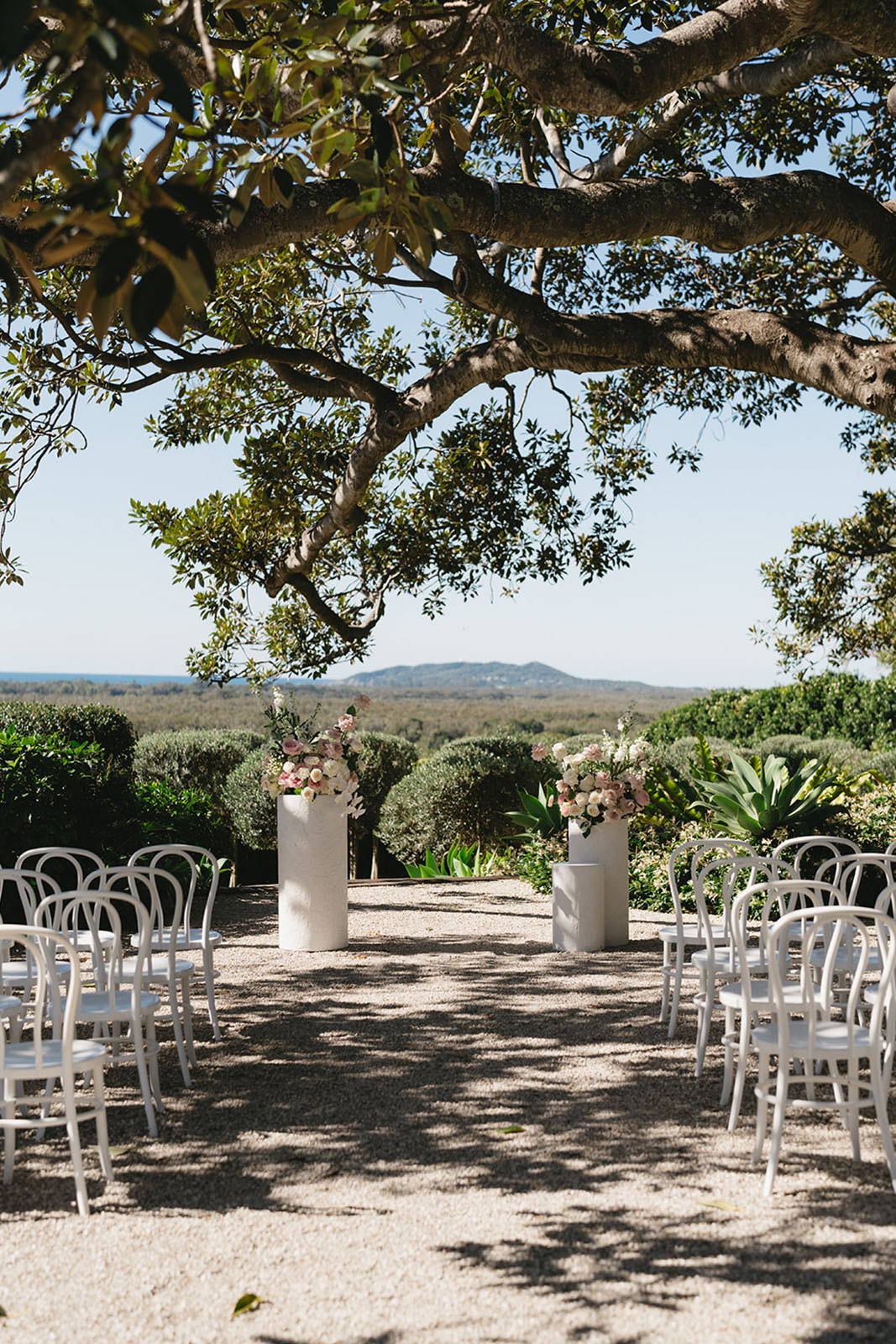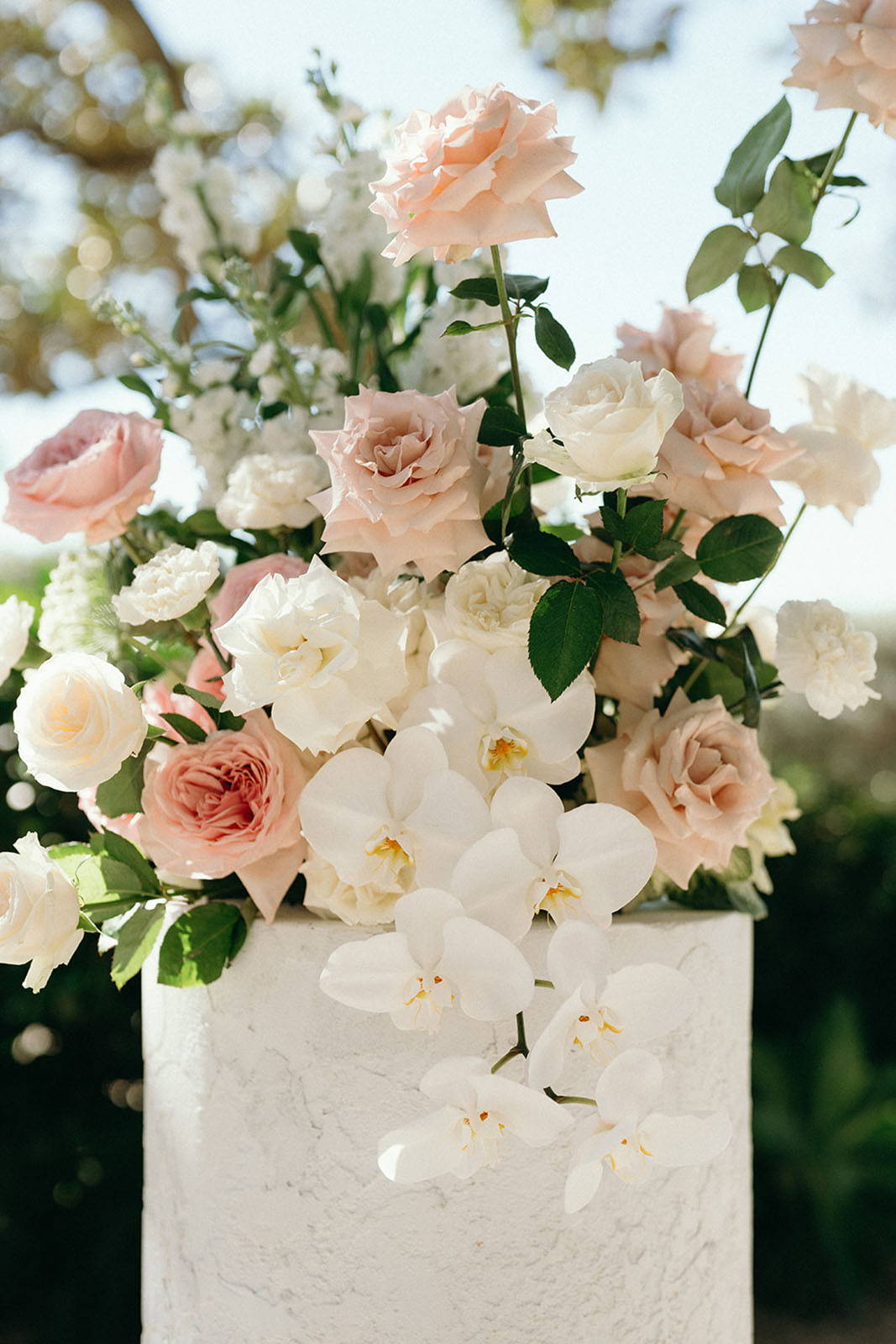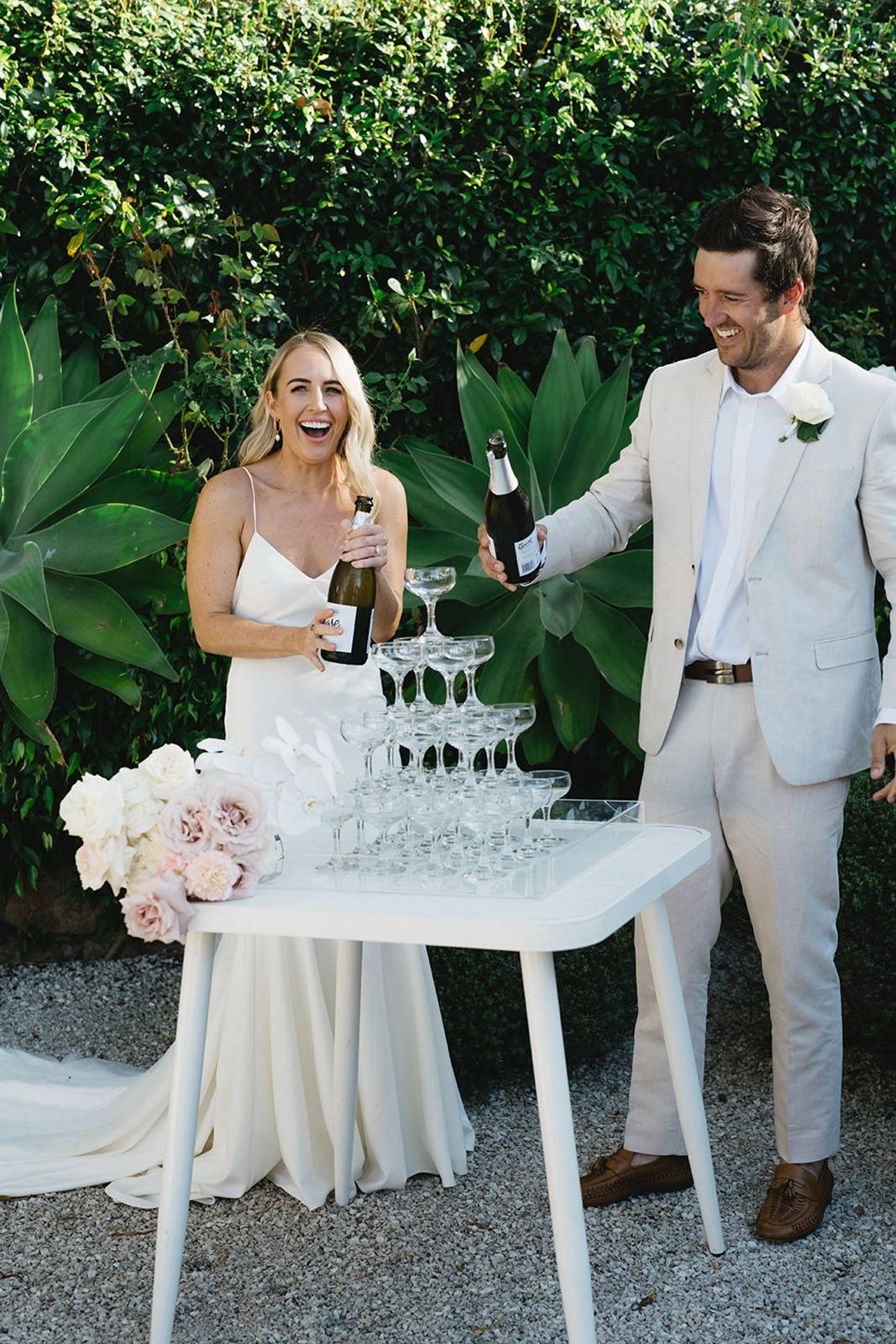 Courtney's bridal experience began at our Gold Coast boutique. The bride already knew what she was looking for and had a specific vision in mind – she wanted to feel elegant, confident, and simplistic.  
As stylist Jasmine encouraged Courtney to try on a few gowns, the last dress was the one that stood out – the Clo Crepe - it was instant chemistry. Courtney immediately fell in love with the design." It hugged my body in all the right places, and the detailing at the back is just sensational", she shares. After dreaming of the Clo Crepe, Courtney could not help but go back the next morning to say, 'yes' to the dress.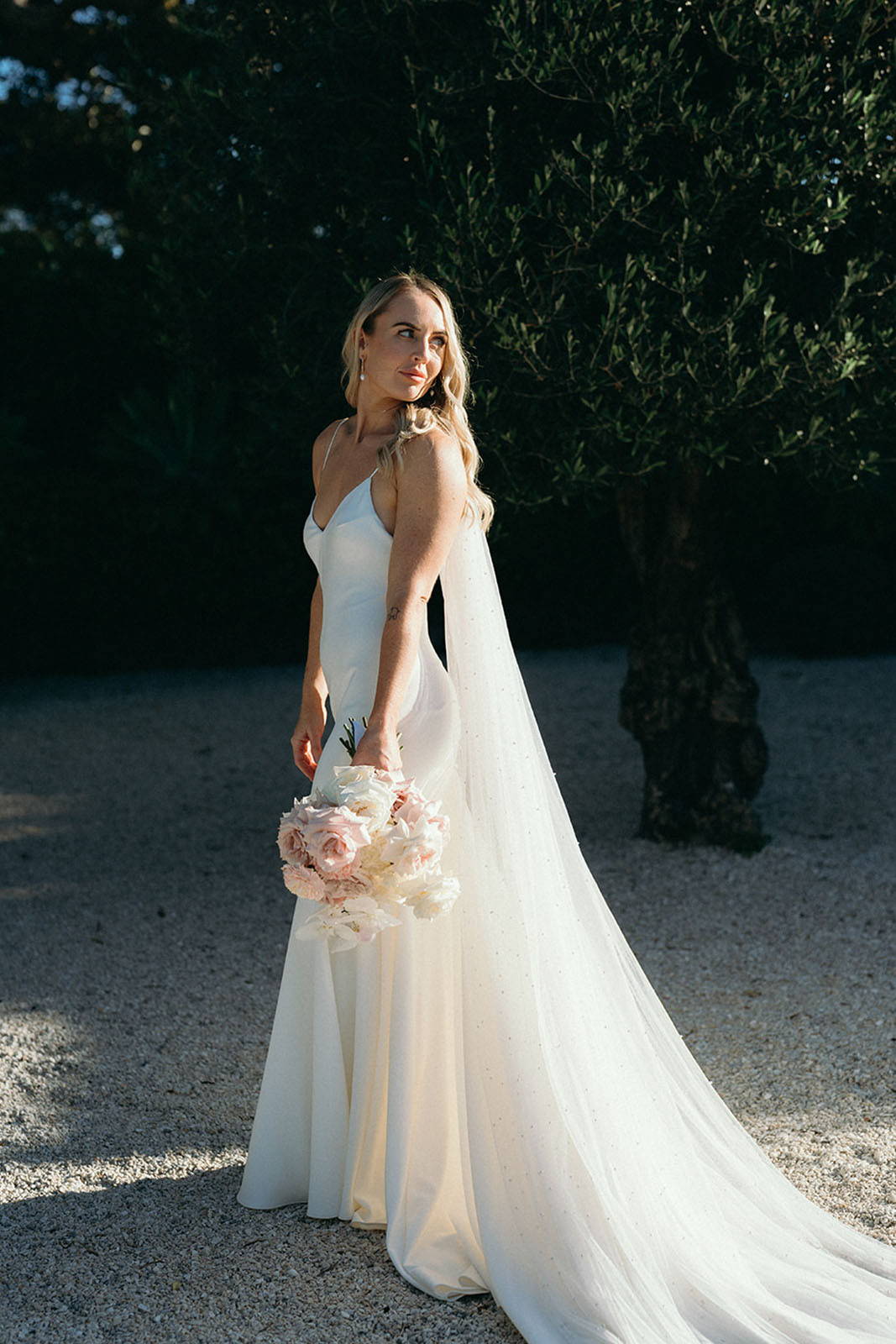 Having 60 guests with them to celebrate their special day, the couple could not help but feel quite nervous about standing up in front of everyone. Eventually, they realized that nothing else mattered on the day. All they could think of was their love for each other. 
Courtney's words of wisdom are to enjoy every minute of your day as it all flies by before you know it. She also recommends spending as much time as possible with your partner and not getting overwhelmed by the little things. Not everything will be perfect, and the fun fact is, we often don't even notice the imperfections on our special day.