Thomas & Hayley in the Summer Gown
Now this is what Pinterest boards are made of! The bohemian Santorini beachfront destination wedding of our dreams... #GRACEBride Hayley and partner Thomas show us how throw an intimate party for their special day. We are feeling all the vibes!​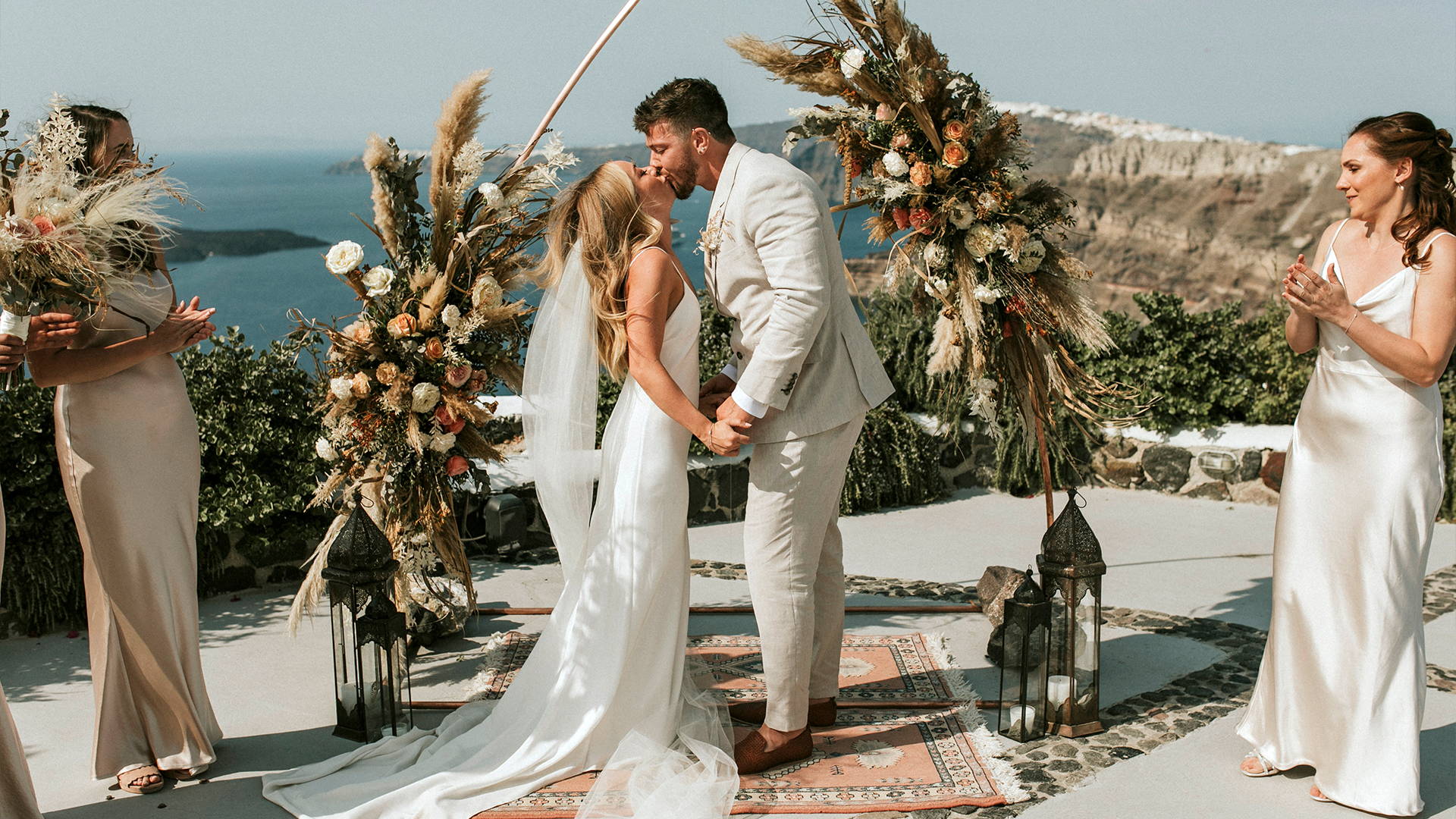 What is a Grace Woman to you?
Careless, free, authentically you!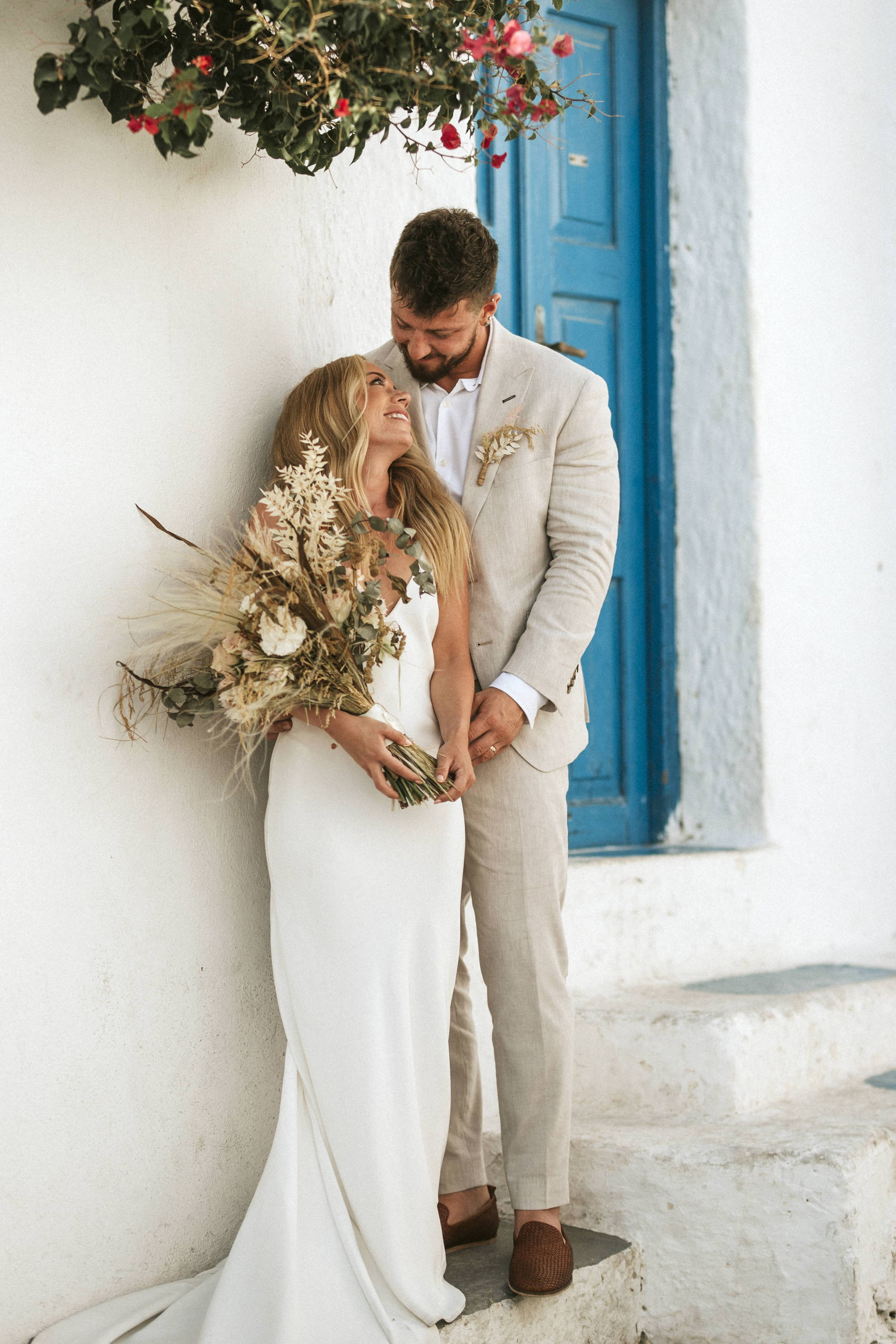 Which Grace dress did you choose and how did you know it was 'The One'?
I chose the summer gown. The dress was always 'me' and that's how I always wanted to feel. The way it just falls of your figure beautifully and the back well we can see its just to die for! Its elegant, natural and forever timeless.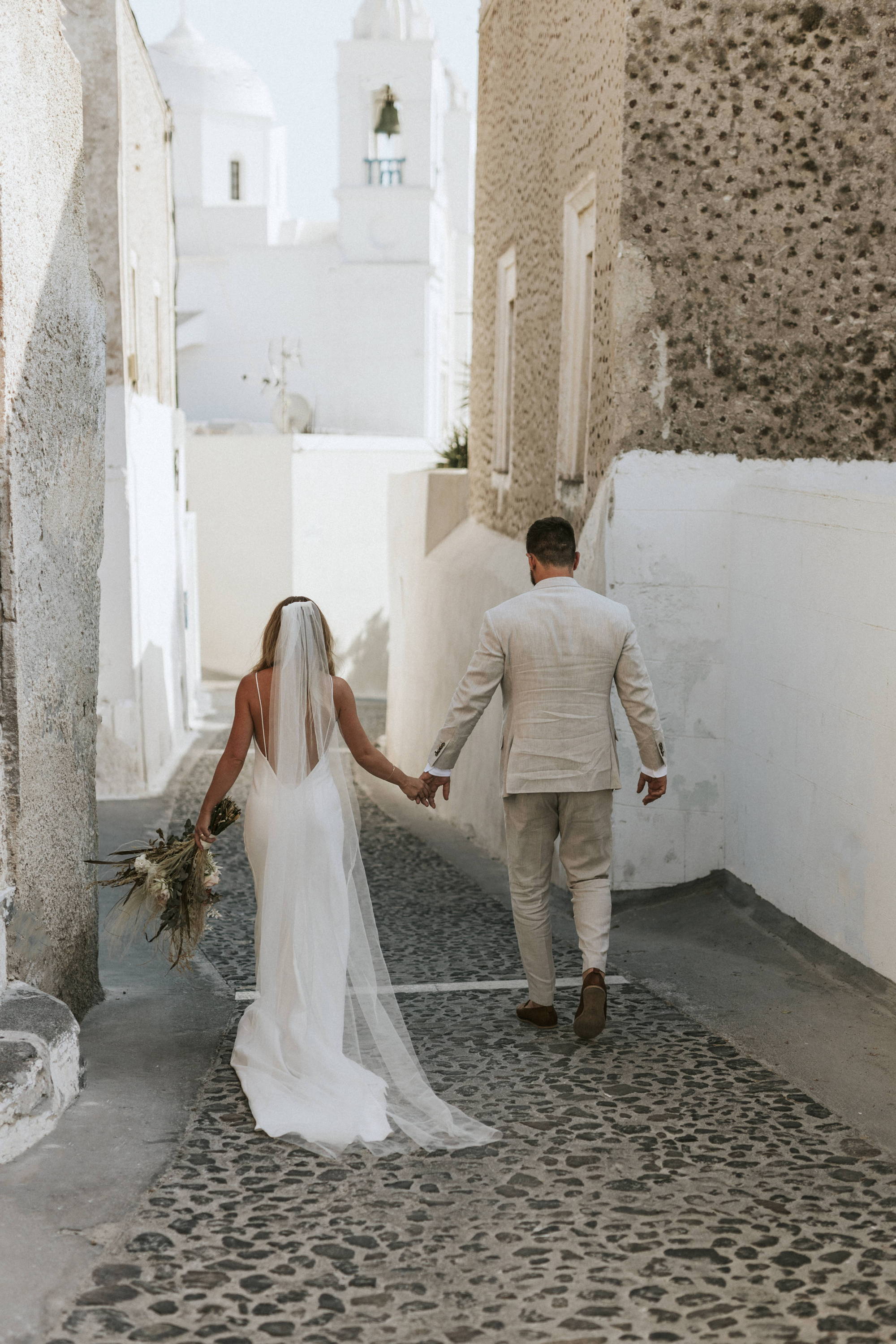 Tell us about your experience when you found your dress, did you buy your wedding dress online or in one of our showrooms?
I actually saw the dress online and deep down I knew it was going to be the one! I booked an appointment in the London showroom; I took my sister and we travelled 5 hours to London. The showroom is beautiful, we were offered champagne on arrival and as soon as I tried the dress on, I knew it was the one! I bought the dress the same day.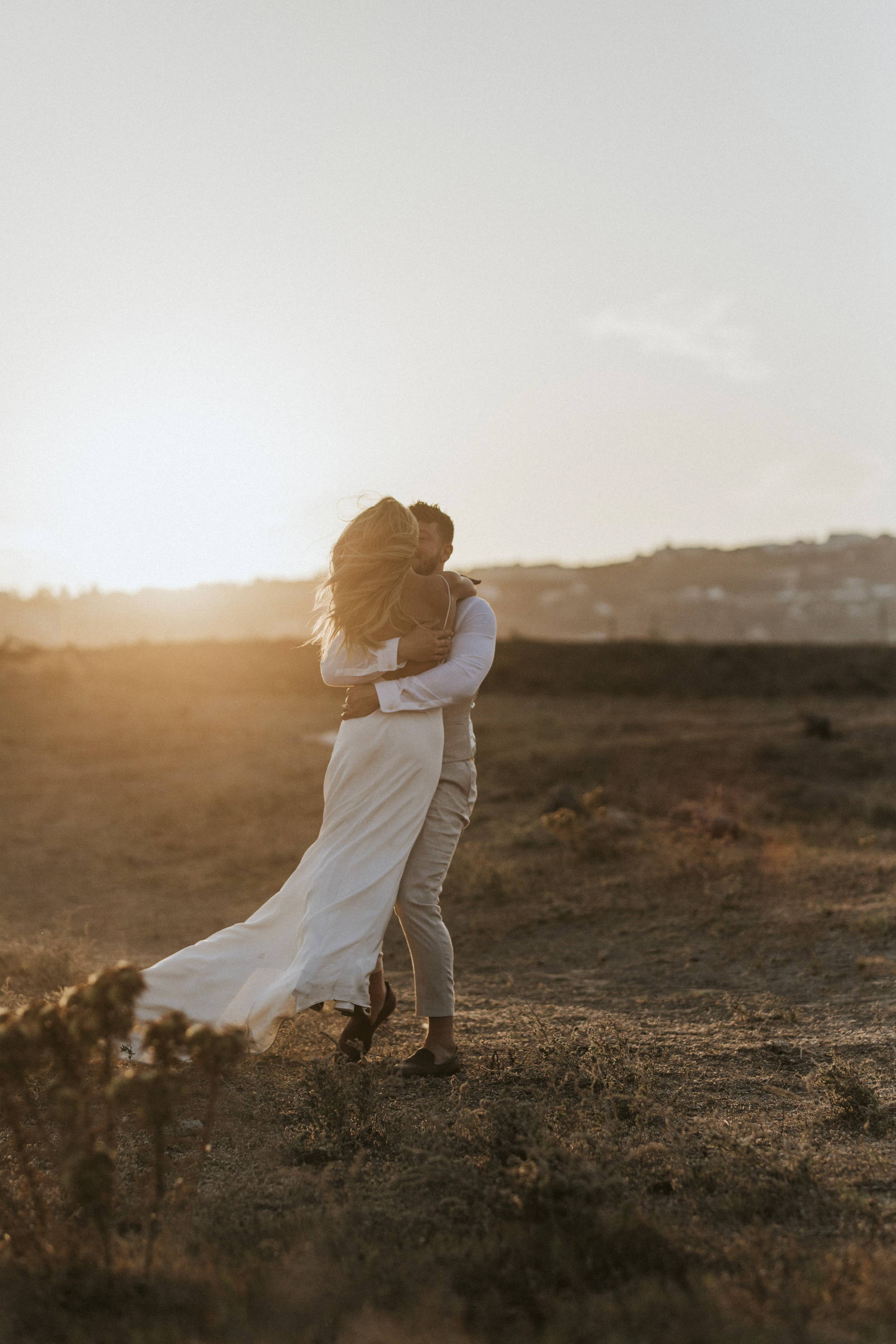 How did you feel in your dress on the day?
I felt like me! I wanted an effortless and natural vibe, being able to be free, have fun whilst feeling beautiful.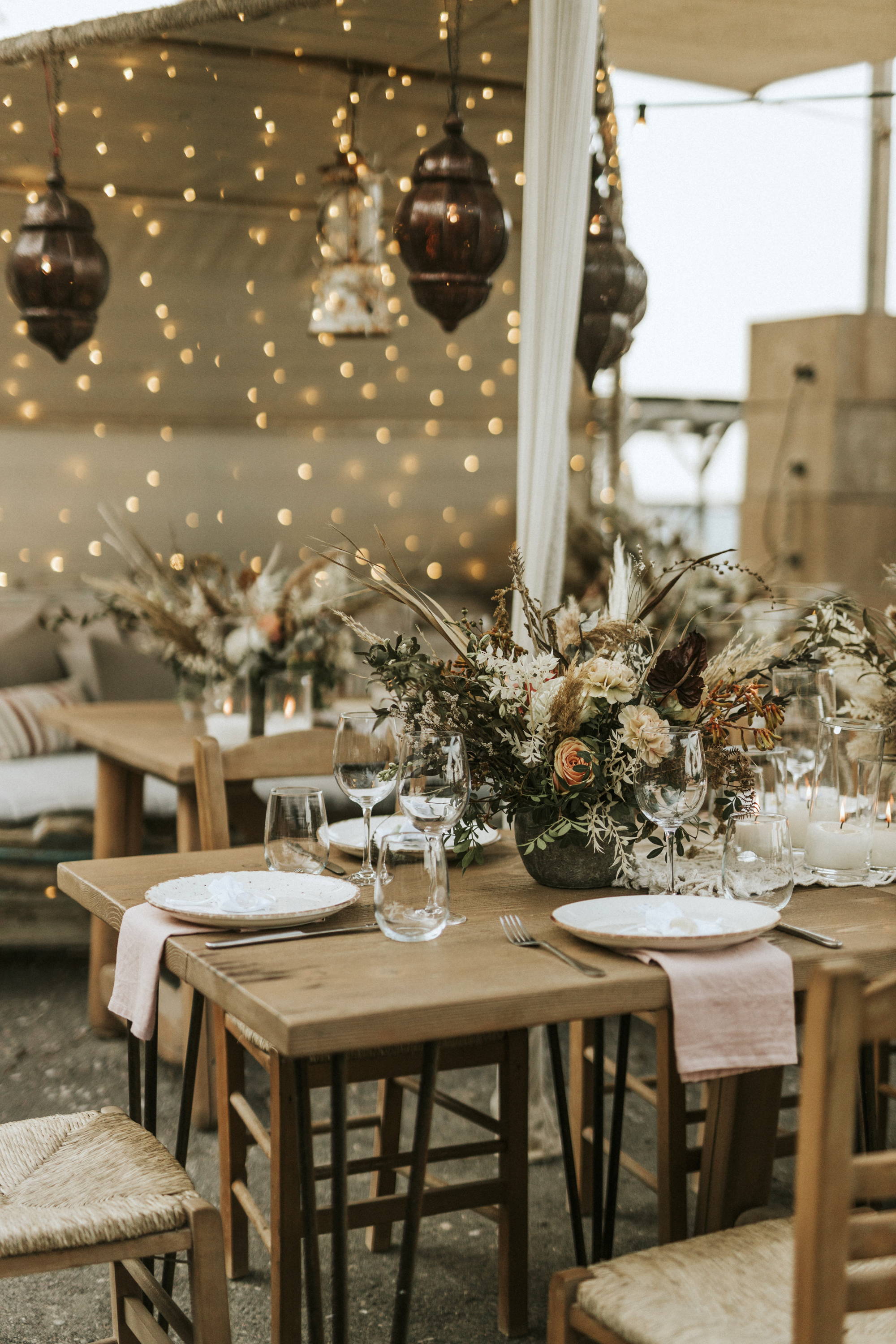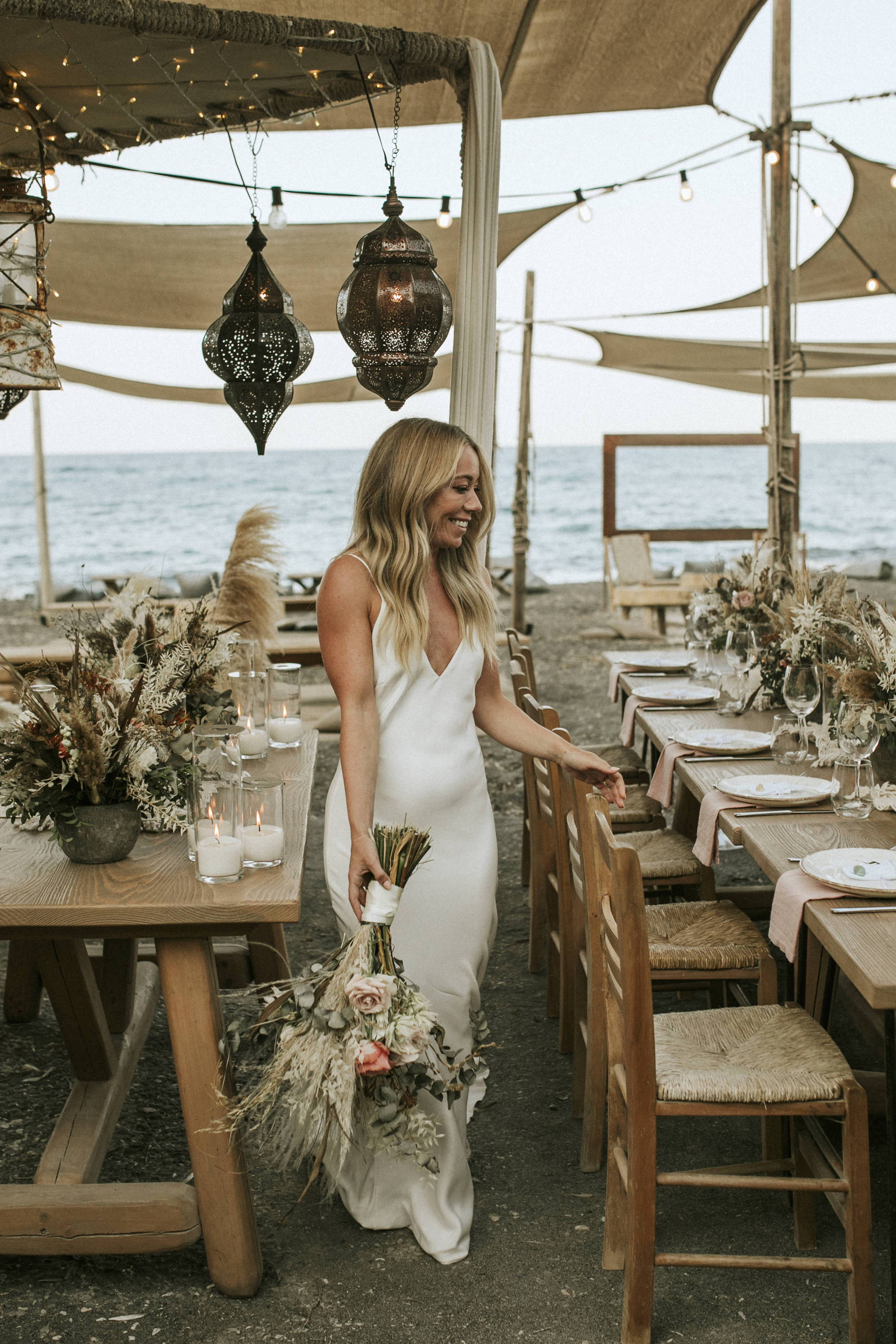 Where did you get married?
Tell us about the location & the style of your wedding day.
We got married in Santorini, our ceremony was on the clifftop at Venetsanos Winery, the views...Wow! We then had our reception on the beach at Yalos beach bar. I wanted a bohemian & whimsical style wedding, neutrals with pampas grass. Relaxed, intimate and fun vibes.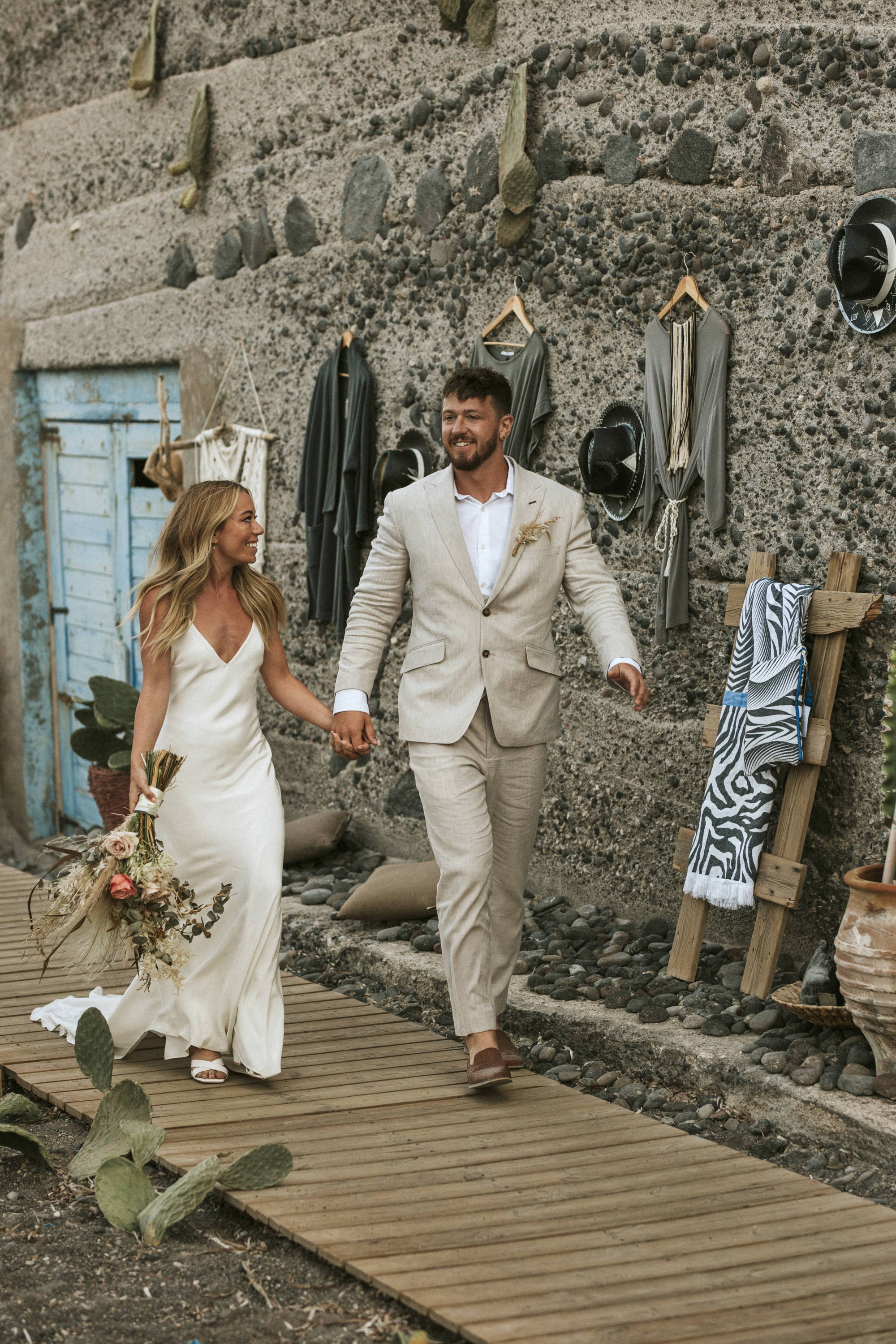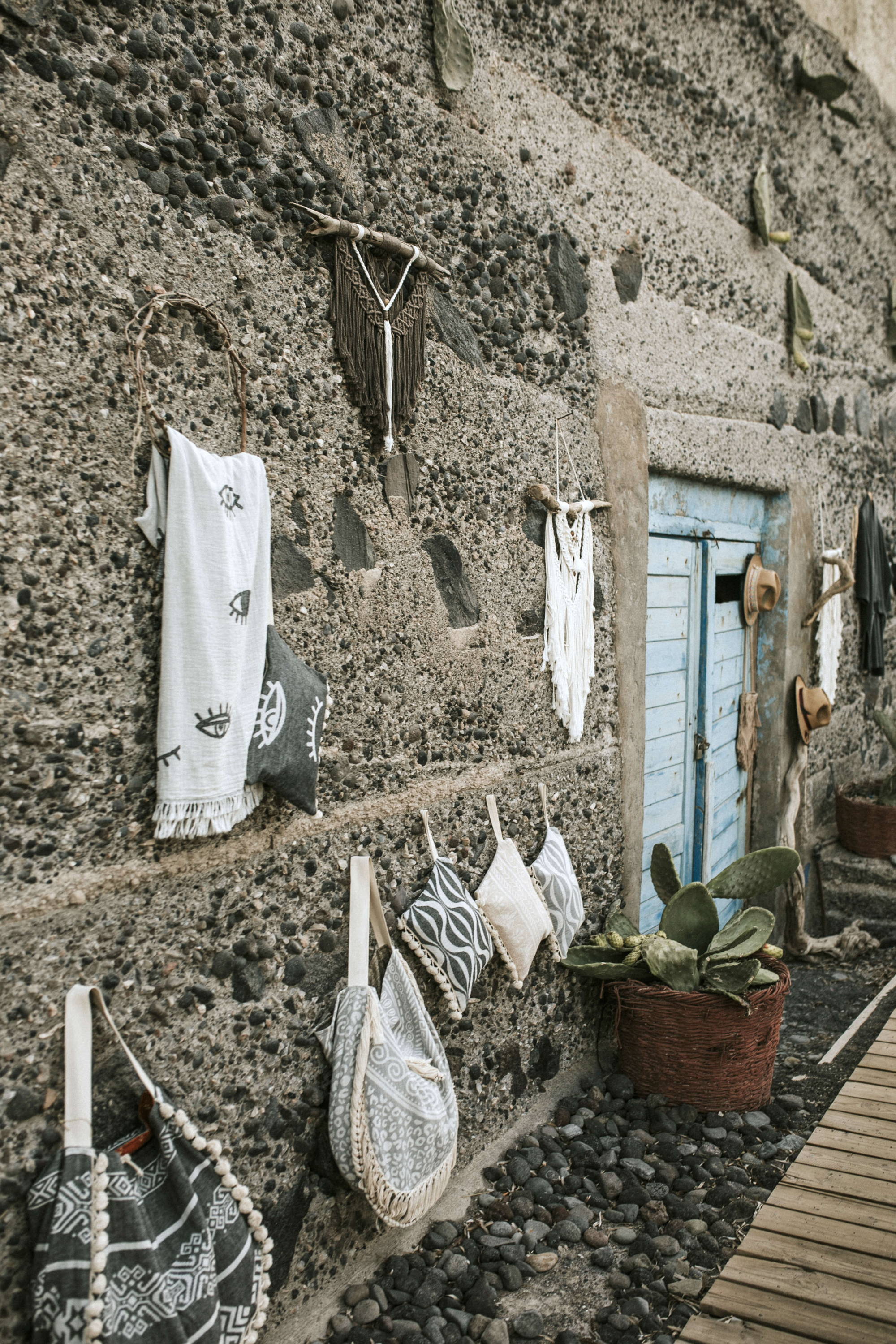 Tell us about your hair and makeup look
and the accessories you chose…
I wanted a natural look; Santorini is a windy Island so I opted for natual beach waves in my hair so they could just flow with the wind and I wouldn't have to worry about it all day. My makeup was natural and I wore small pearl hoop earrings, I wore a tulle veil to walk down the aisle in then removed it as I wanted the back of my dress to be on show!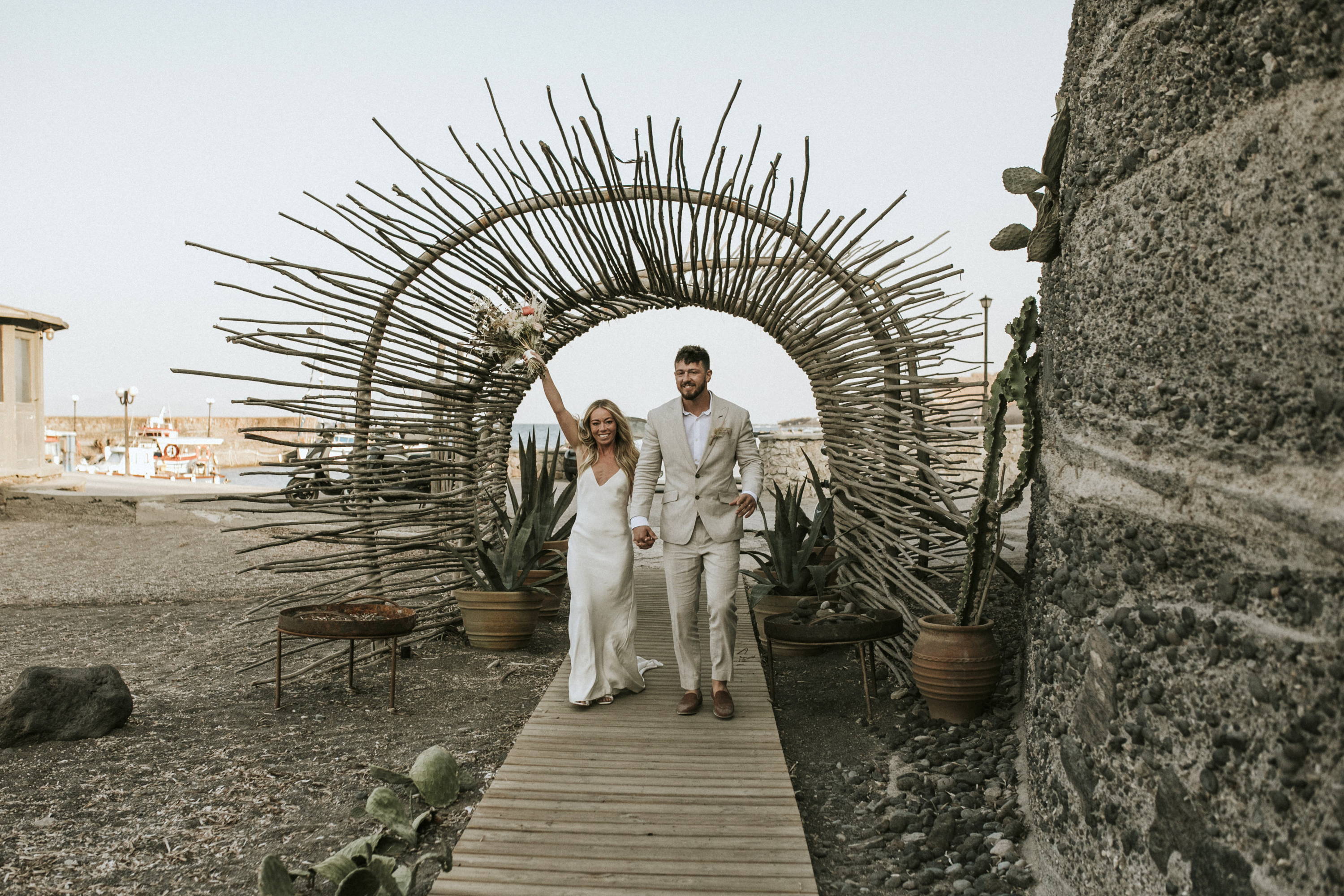 What made your day extra special?
Everybody that was there made it extra special for us, a destination wedding, in and out of lockdowns, guests dropping out and not sure even if we would get married until the last minute! We are extremely grateful for everyone!
The funniest moment on the day was…
Our first dance! We had rehearsed a little dance which none of it went to plan on the day we both forgot everything and at the end we did a big lift and spin and I kicked over all the decor items.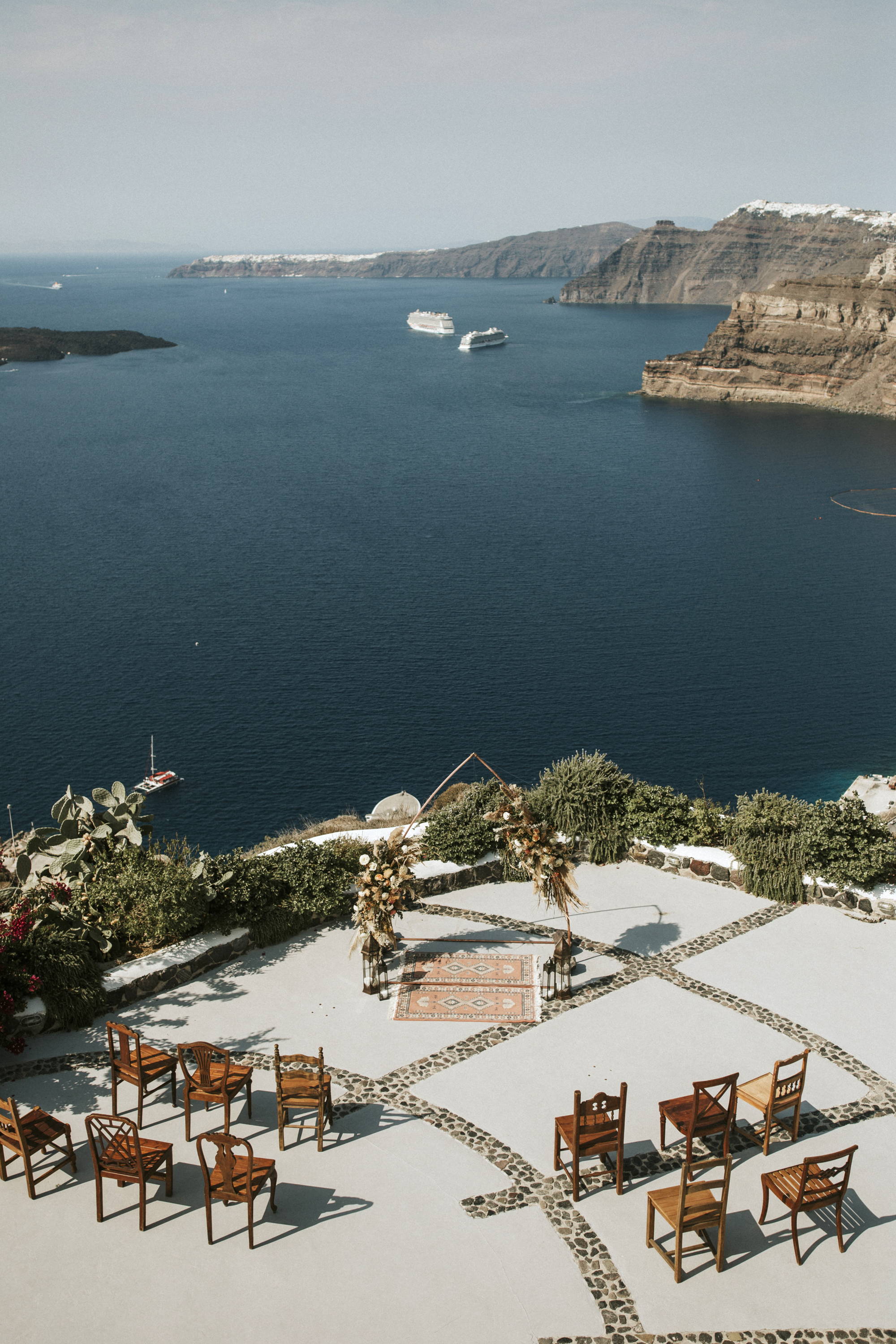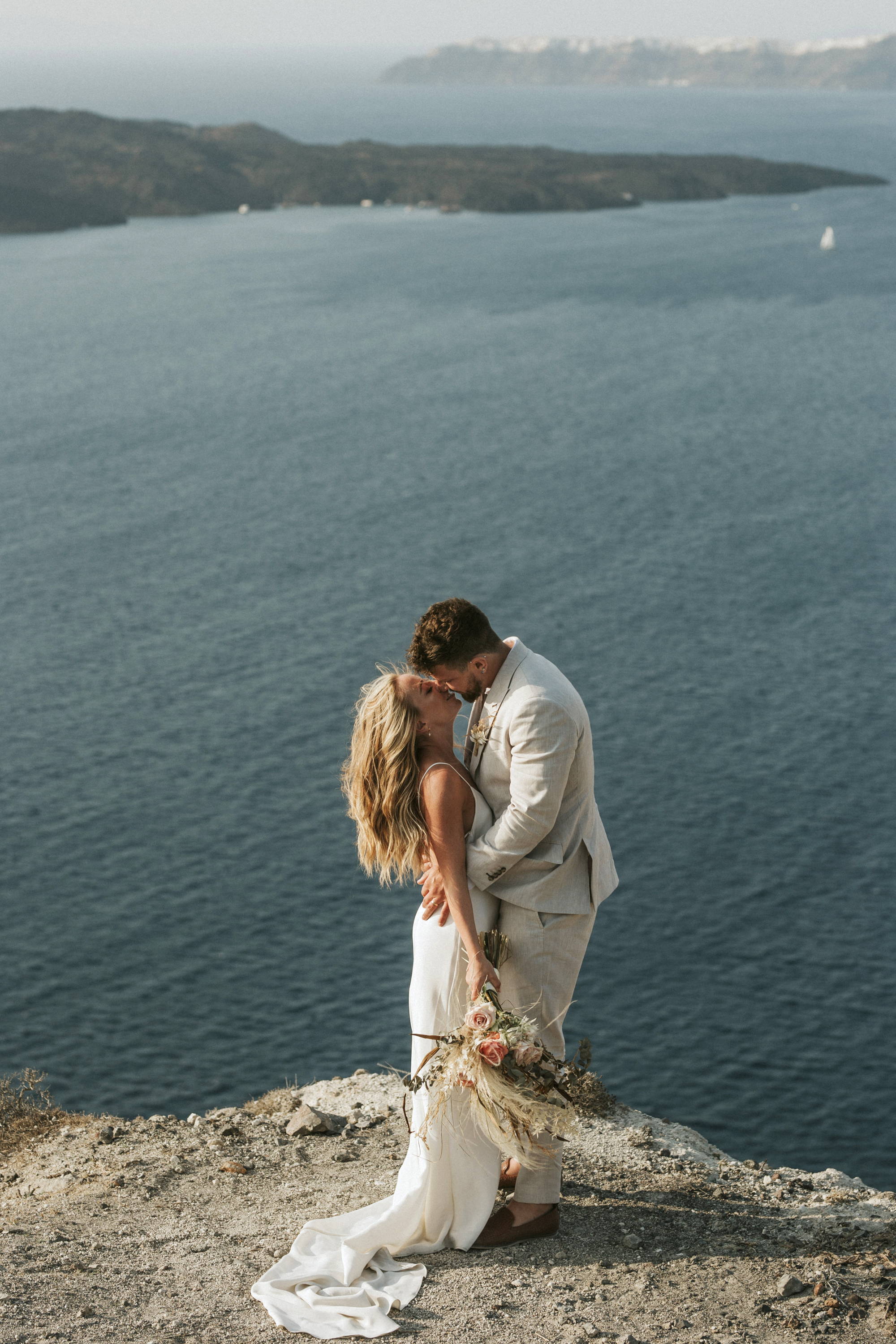 Where will you be honeymooning?
We stayed in Greece for our Honeymoon, me and my husband love to travel so we travelled around the Greek Islands, we went back to Santorini at the end of the trip and it was so special going back and reminiscing on our wedding day.
Any last advice or words of wisdom that you can share…
Go with the flow and trust the day, everybody else will make sure you have the most special day so relax and take everything in, it goes by so fast!



Makeup Stylist: Renia Bledaki